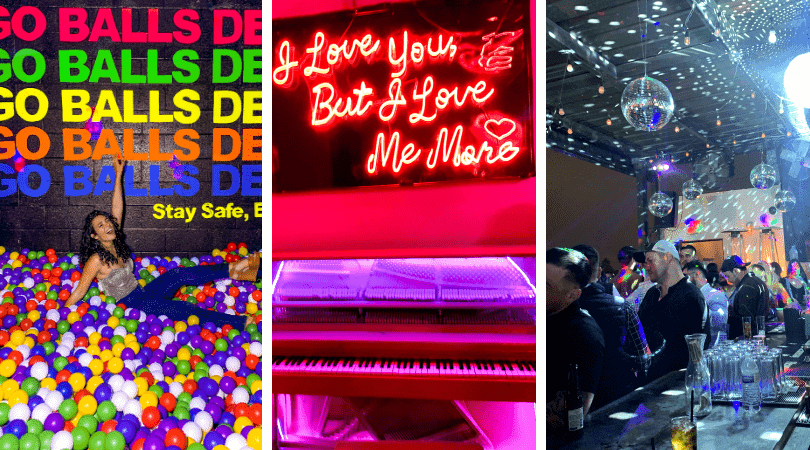 There are so many things to do in McAllen TX. McAllen might also have some of the best nightlife in Texas! The bars are unique with fun themes and great music. In fact, we spent part of our time going out jumping in ball pits, hula hooping, swinging, playing giant Jenga, taking fun photos, and see-sawing. Not what you expect from your typical bars, but a whole lot of fun! I also loved the Spanish music, the European styled clubs, and the fun energy in this spot!
Jump in a Ball Pit at a Bar at the Electric Garden
Usually when you go out, you're not thinking of jumping in a giant ball pit, but at this bar in McAllen TX, you can go back to those childhood days of play. The bar itself is fun with neon signs everywhere and has some great specials on drinks. In order to use the ball pit in this bar, you have to purchase a drink.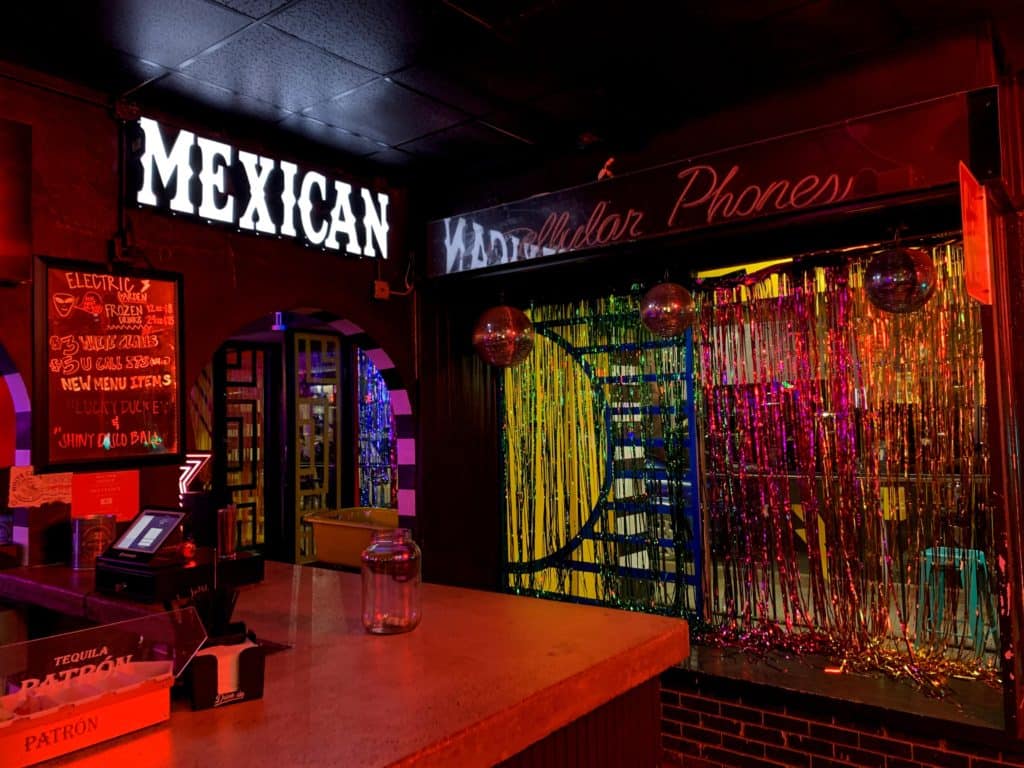 SeeSaw at the Parlor Room
Honestly, the bars here have so much to do for a fun night in McAllen. We enjoyed the adult see-saw, playing giant Jenga, and swinging on the swings with a drink in hand. This bar is a great place if you're looking for a relaxing and laid back evening in McAllen.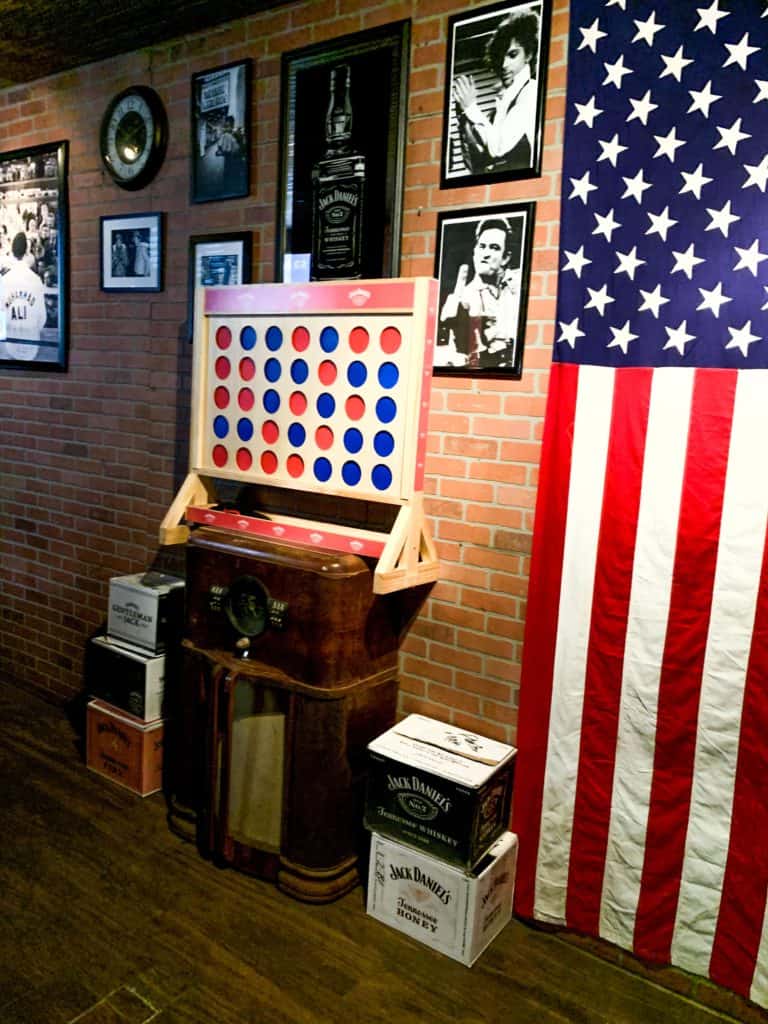 Grab a Drink at the Pink Bar
The Instagram-worthy bar has all the clever sayings, pink walls, pink drinks, and even pink tacos! Get there early to grab a seat and stay late when the party gets started. Make sure to also head out to the patio where they have a pink vespa, a swing, and more places to snap a pic!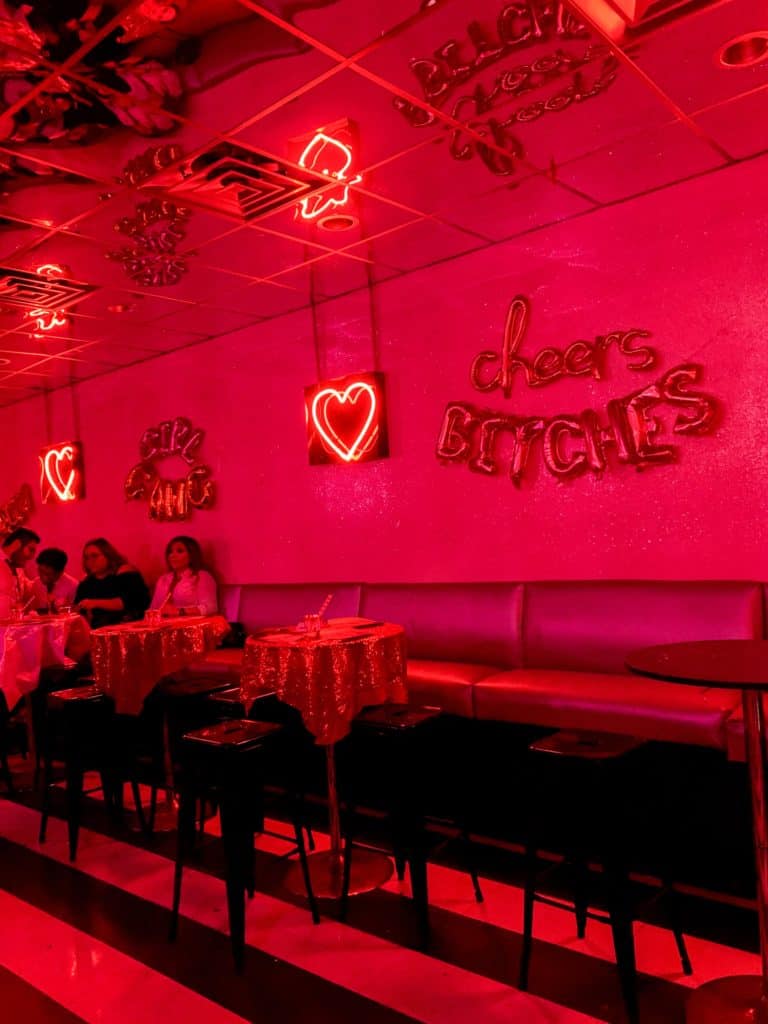 Dance the Night Away in a European Style Club
One of the things I missed after I returned from Europe were the European clubs. They played a diverse set of music, had multiple stories and plenty of lights. Brujeria Discotheque brought me back to those days. As soon you enter, you have this domed entrance with blue mirrors, and then you enter into a two-story dance floor. You can pay for a band to go to the second floor which is worth it for the drink specials. The DJs who play are great and know how to keep the party going and really get you dancing to everything from Latin, the top 50s, classics, and even a Christmas song. Don't judge! Everyone had a blast singing at the top of their lungs and dancing to "All I Want for Christmas."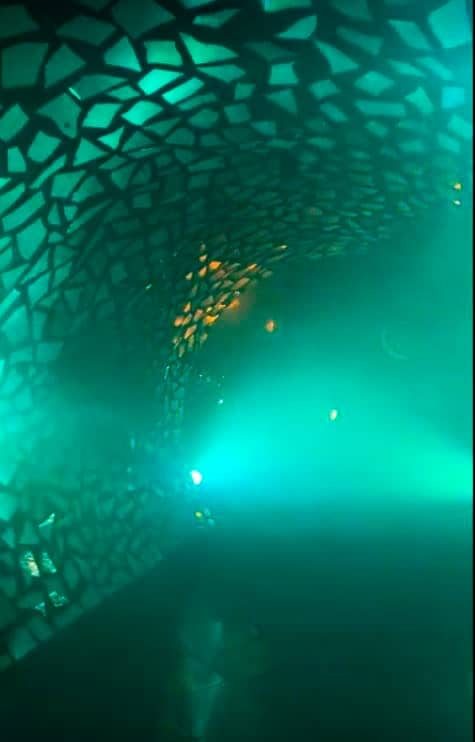 Disco at the Upstairs Bar
At Roof 324 you can dance to a DJ while looking out all across 17th Street. They have disco balls and great lighting that makes it even more fun. Known as one of the best rooftop bars in McAllen, you have some of the best views. It's a small space, so it does get pretty packed.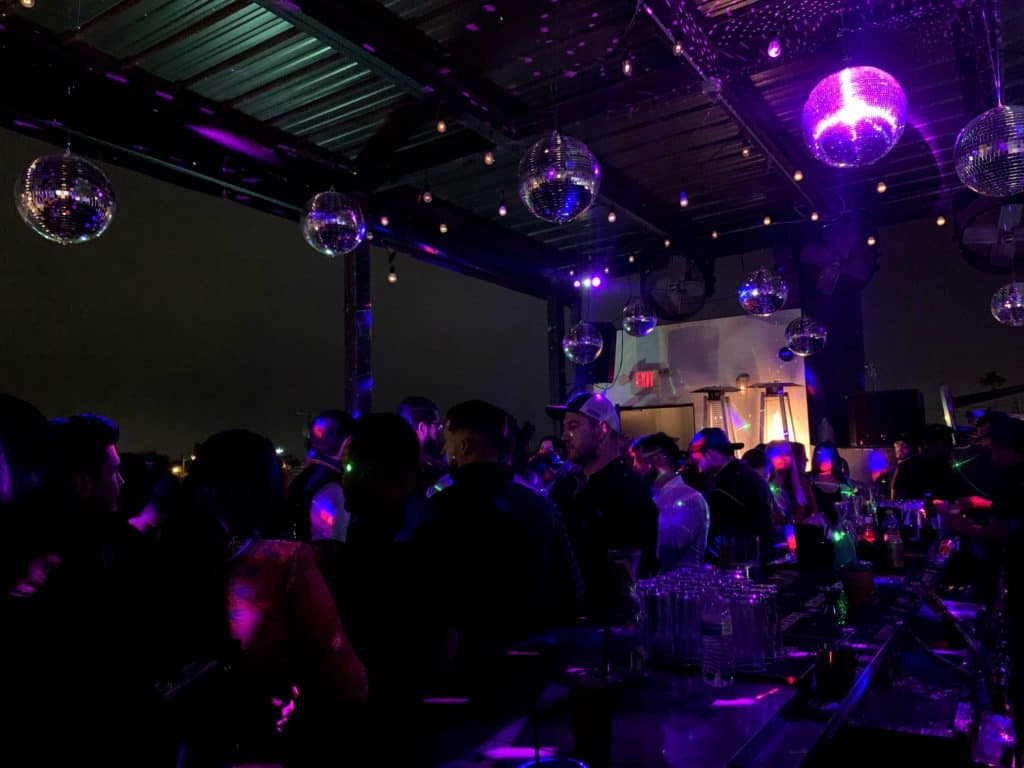 Hula Hoop at the Bearded Lady
The Bearded Lady is designed after a side show and is just fun to be around for everything there is to see. You can grab a drink inside or head outside where they have performances, hula hoops to work off all that alcohol, and even a kissing booth 😉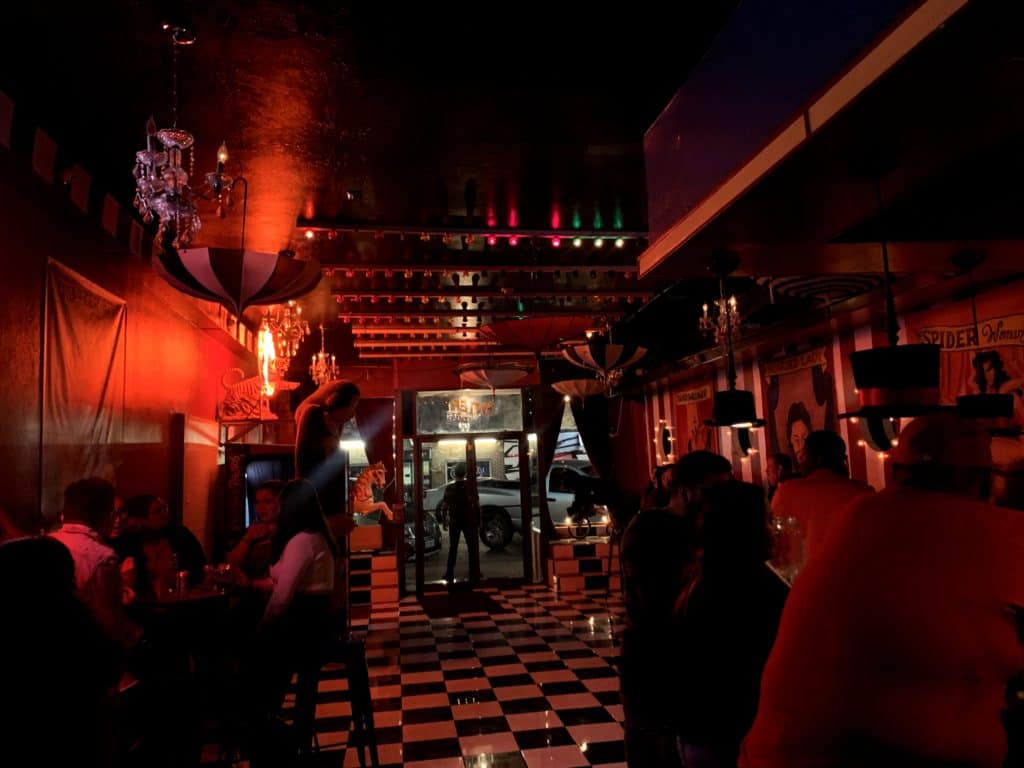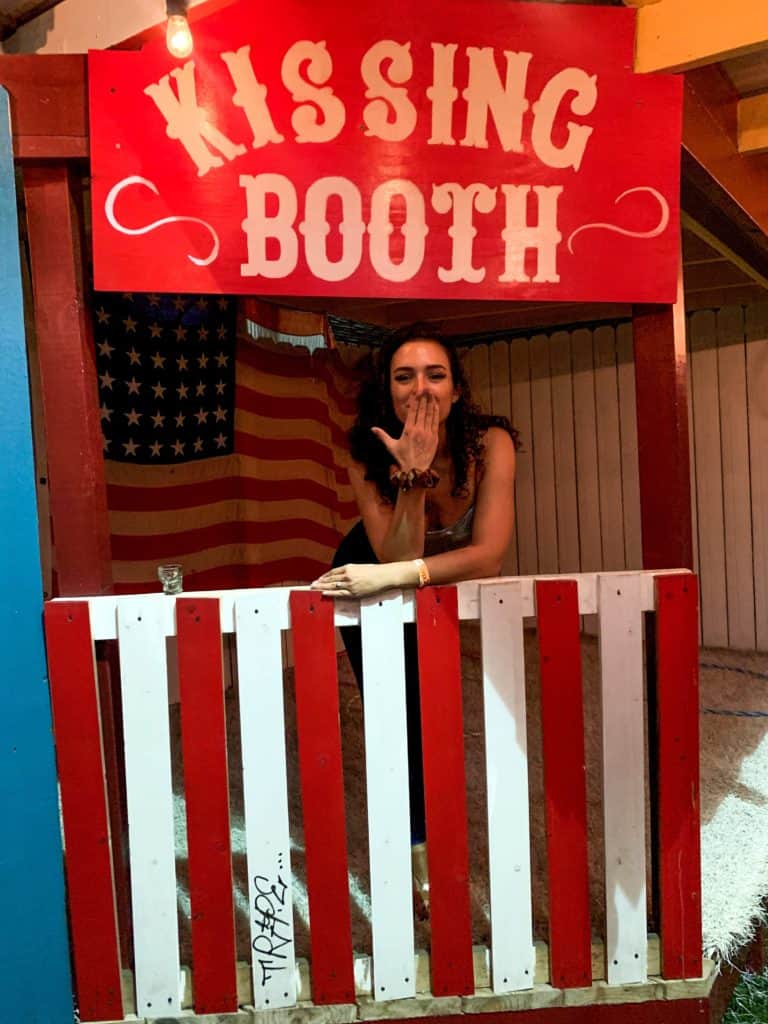 Make Friends with Robots
The robot stands on the outside of Street Shot bar to snap a pic and all types of quotes inside. Plus they have a bat-mobile! The bar itself is huge with plenty of space to move around and a lot of Spanish music playing!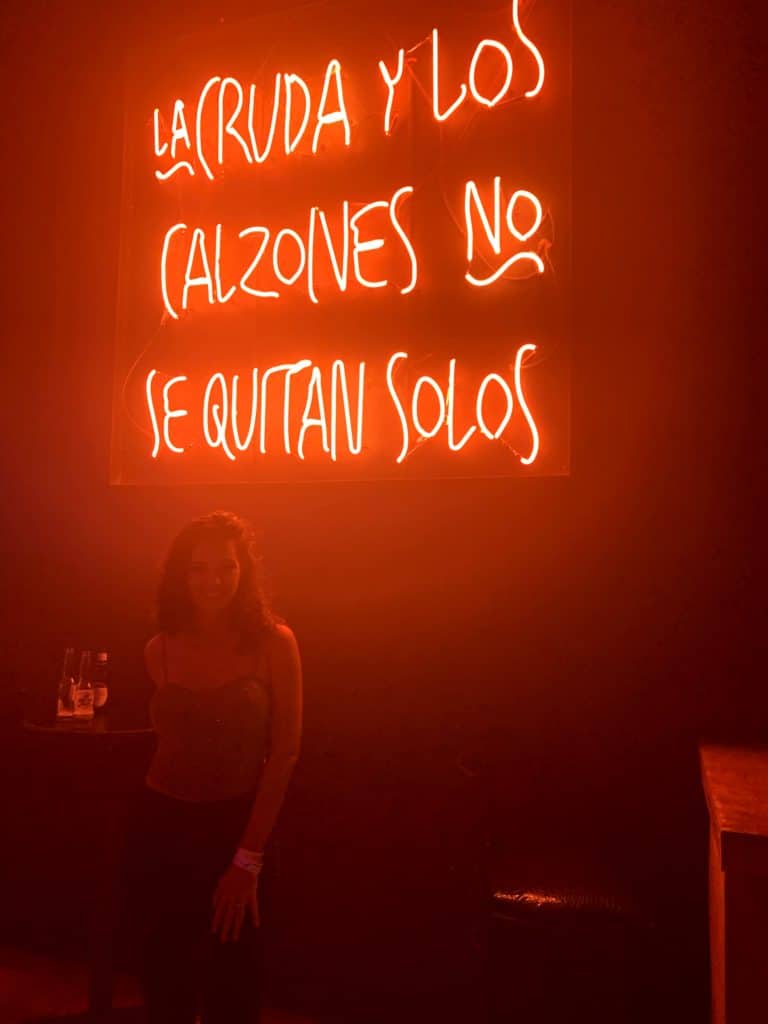 Grab Food at the Landmark
After going out at night you can head over to the Landmark where they have food trucks and music to keep the party going. Whether it's tacos, pizza, burgers, or wings, there's something for every person's cravings. However, while they are a great place to head to after all the bars close, the Landmark is a destination of its own. They bring in some of the best artists and the artists right before they grow extremely popular, to this intimate, Miami-style space.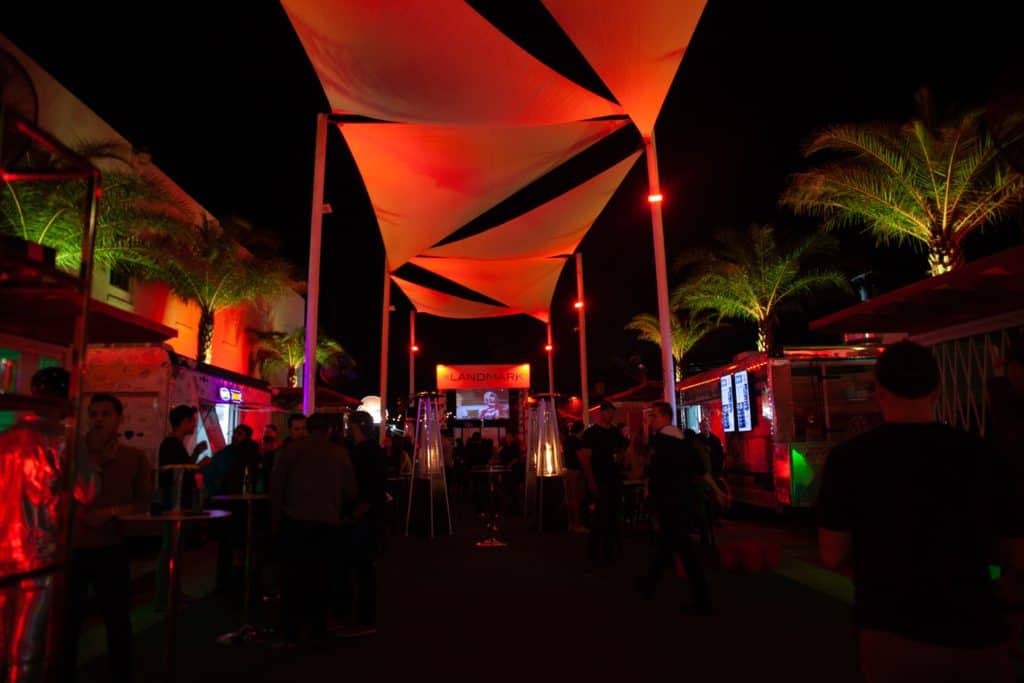 Nightlife in McAllen: Final Thoughts
It's been a while since this gal has been out, but McAllen was an absolute blast. I loved all of the different bars in McAllen and how there is a little bit of something for everyone. It definitely doesn't feel like any of the bar scenes in the rest of Texas and reminded me much more of European nightlife. While in town, don't forget to also check out all of the other fun things to do in McAllen.