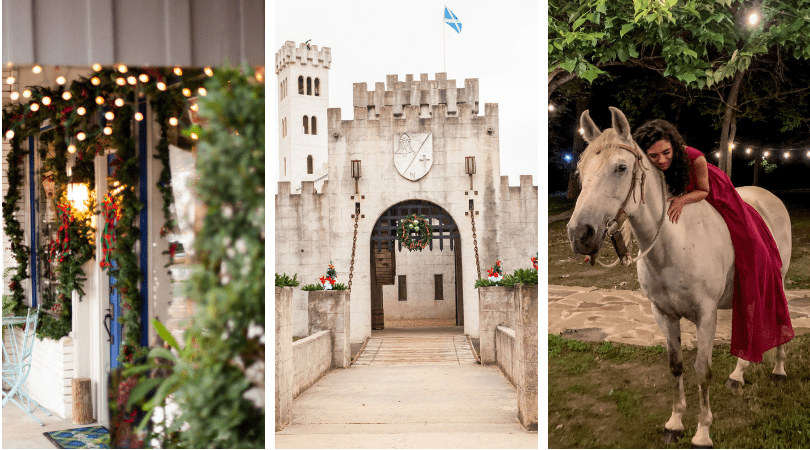 Just an hour east of Houston, Texas is the small, friendly little town of Bellville. Bellville, Texas is a fun little town where you can spend a full day visiting and doing all sorts of fun activities. Many of the activities must be scheduled, so be sure to call ahead and make your reservations.
We drove the Trophy Nissan Kicks from Trophy Nissan to Bellville, Texas, and I was amazed at all of the safety features this fun small SUV has. It was perfect for our trip. A notification if you drift from your lane, and knowing when someone was in your blind spot, are just a few of the brilliant safety features. There was a lot of up-front storage, including plenty of space for sunglasses, cell phones and more. And while it is a smaller SUV, we were able to take two very large suitcases, and several other bags, backpacks, boxes, and jackets with the seats folded down. The gas mileage was impressive too! It was a fun vehicle, and we enjoyed taking the Kicks for our trip.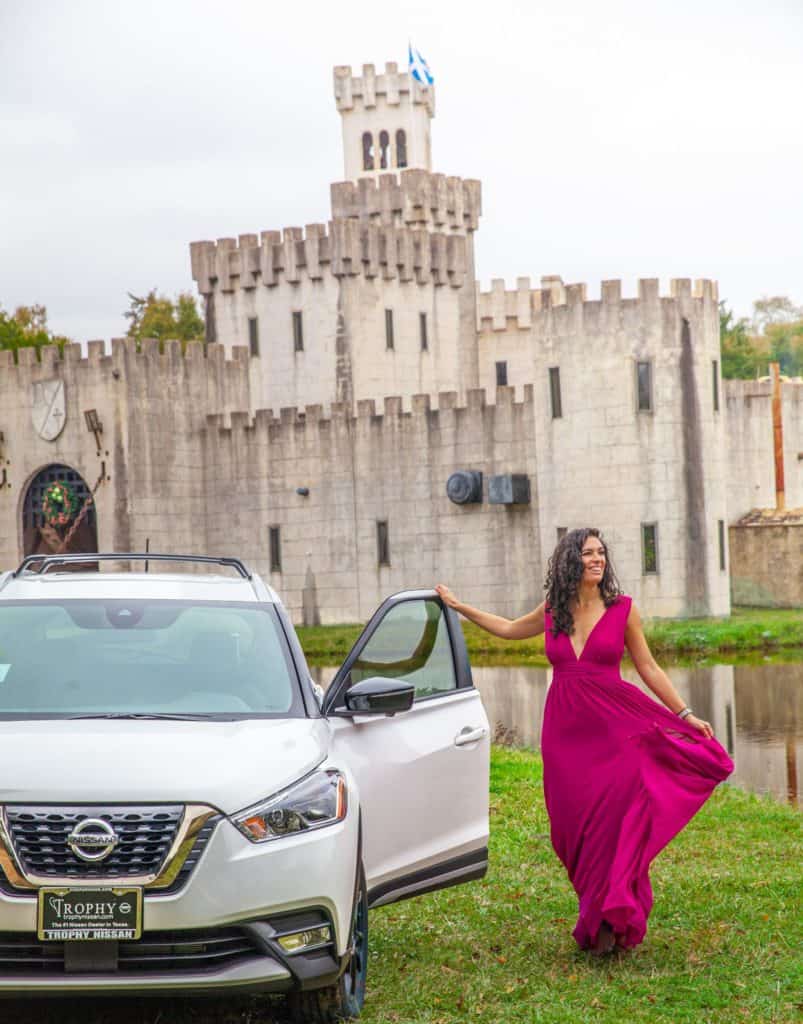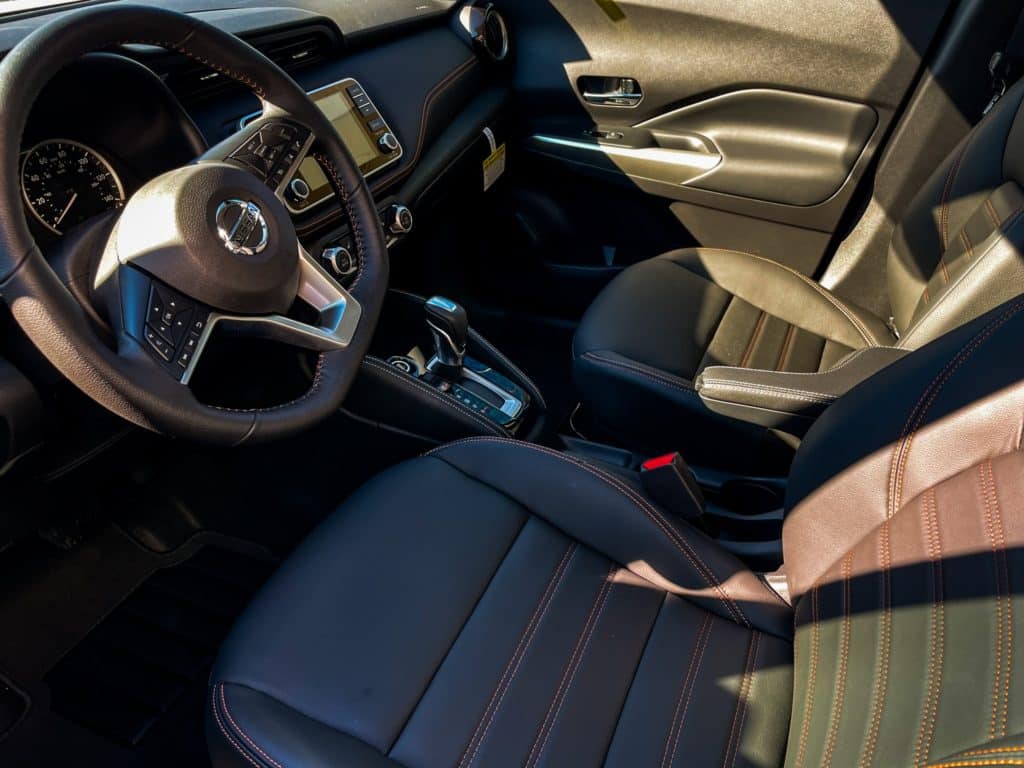 Explore Newman's Castle
You would never know this wasn't a castle from the past. Mr. Newman has built his castle in Bellville, Texas to look and feel like an authentic castle, and has invited visitors in for tours. You start at the Newman Bakery for a yummy breakfast where you'll purchase your tour tickets and get directions to the castle. Then you travel about 5 minutes to the castle, which is so picturesque! You're greeted by his guard dogs (don't worry, they're super friendly)! Mr. Newman gives you a history of the castle and has a "knighting" ceremony for any children in attendance. As you explore the castle and wander the grounds, you'll feel like a kid in a magical place. Make sure to read all about this amazing Bellville castle!
Shop the Downtown Square
The Bellville downtown square has several cute shops to browse through and maybe find a few treasures to take back with you. Coco and Duckie is a cute shop with a variety of fun and unique items. Treasure Crafts is another cute store with hand-made and home goods, a great place for finding gifts. You'll also find unique and fun fashions, furniture, and other beautiful items at Buck Ferguson's Originals. You'll meet the friendly locals as you explore the downtown shops.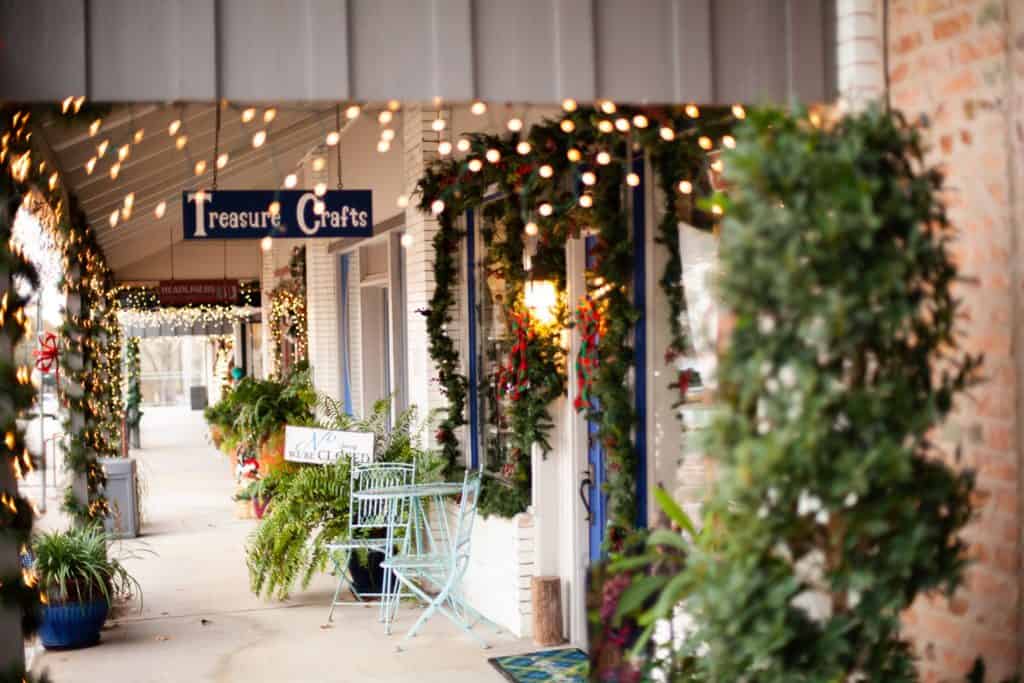 Eat Items Made from Scratch
While you're on the downtown square, stop in at Farm to Market Produce Company just a block away. You can pick up fresh vegetables, a salad or cold items, or choose a take & bake option like the cauliflower pizza, piled high with toppings. They offer breakfast tacos, soups and baked goods. Every day there's a different special and it all looked delicious!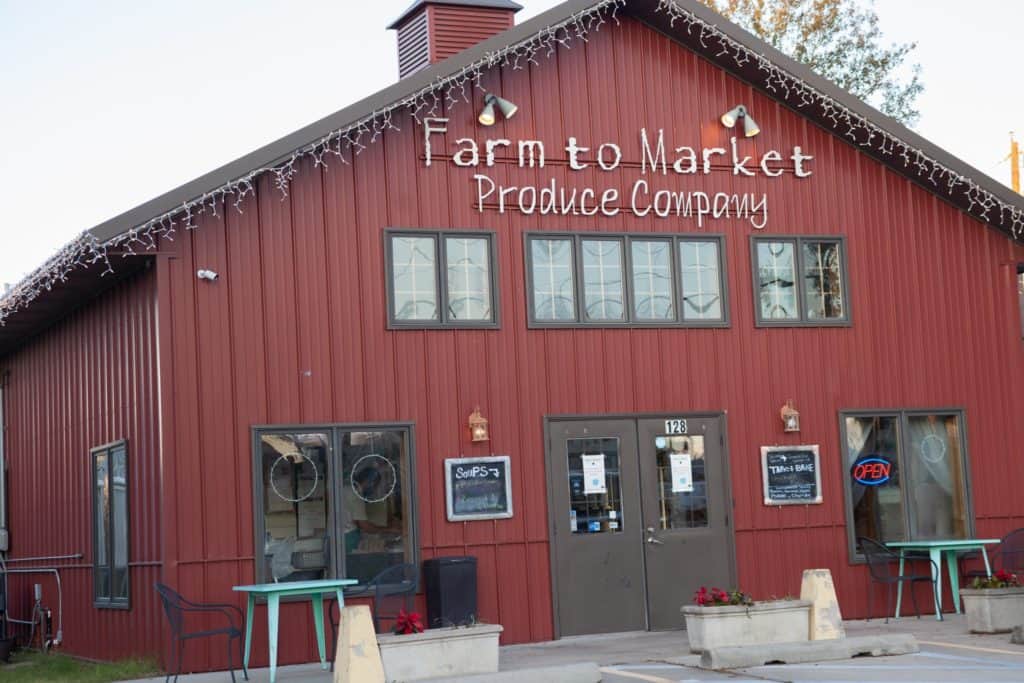 Learn from a Blacksmith
At Phenix Knives, a local blacksmith shop, you can make your own knife, or shop the items made by local and celebrity blacksmiths. Plus, you can meet one of the first contestants from the reality TV show, Forged in Fire, Cowboy Szymanski. It's a fun and unique activity that you wouldn't expect in a quiet little town like Bellville.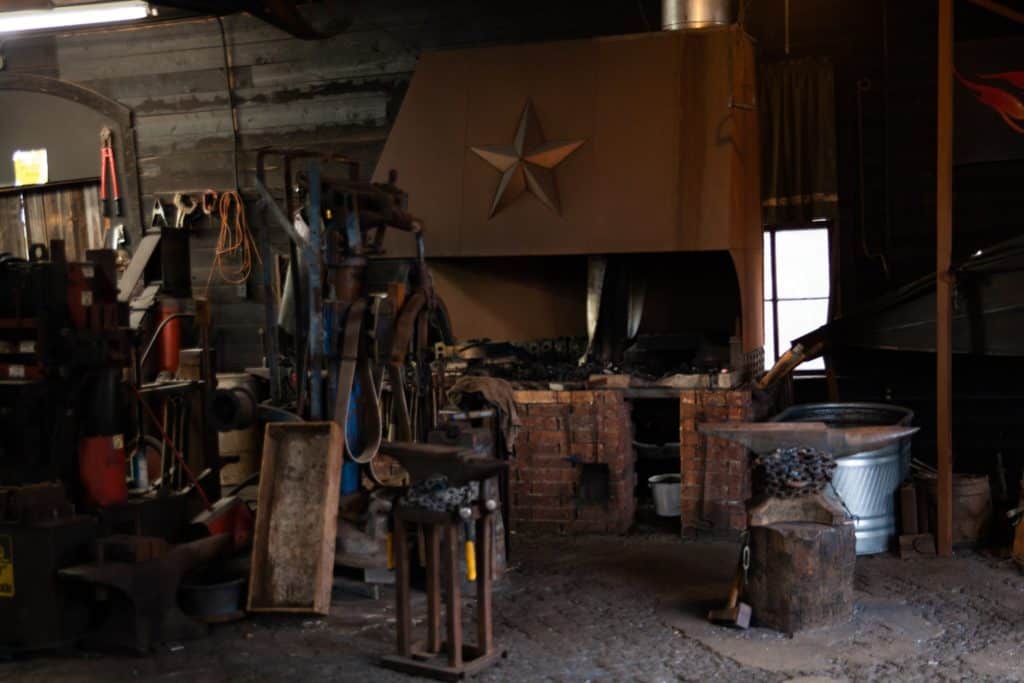 Grab a Coffee or Smoothie
Perks is a neighborly place to grab a coffee or smoothie and sit and relax. They have several options including small hand-held breakfast items. It's just a great small-town coffee shop that makes you feel like you're at home.
Tour a Horse Farm
Schedule a tour of the Bluebonnet Farm where you can see where they raise and train American Saddlebred horses right here in Bellville, Texas. You'll learn all about their farm, meet some of the beautiful horses, and get a better understanding of their daily lives. It's always fun to learn about animals, as well as exciting careers such as those at the farm. Riding lessons are also available.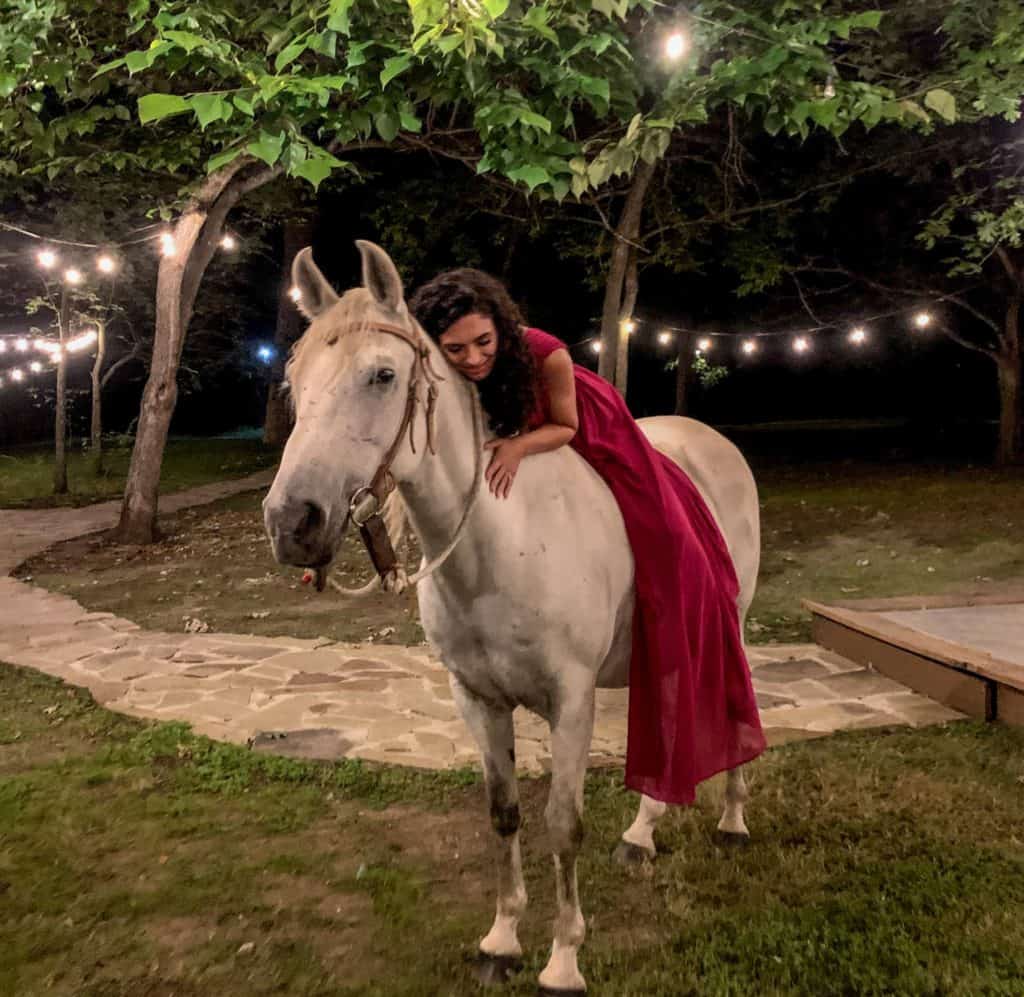 Learn About Some Austin County History
At the Austin County Jail Museum, you can learn a little about Bellville, the jail, and Austin County history. Tours are only on Saturdays, and you'll want to call ahead to book your tour. You'll see some artifacts on display, as well as walking the jail cells, just as they were when it was a jail.
Take BBQ To-go at Bellville Meat Market
There are some interesting and yummy places to eat while you're visiting Bellville, Texas. We had dinner to-go from Bellville Meat Market. It's a meat market, with to-go dinner options cooked for you, including some yummy baked potatoes topped with your choice of toppings – hope you're hungry, because they're big! You can also pick up some different cheese, sausages, jerky and baked goods to enjoy for yourself or as a gift for others.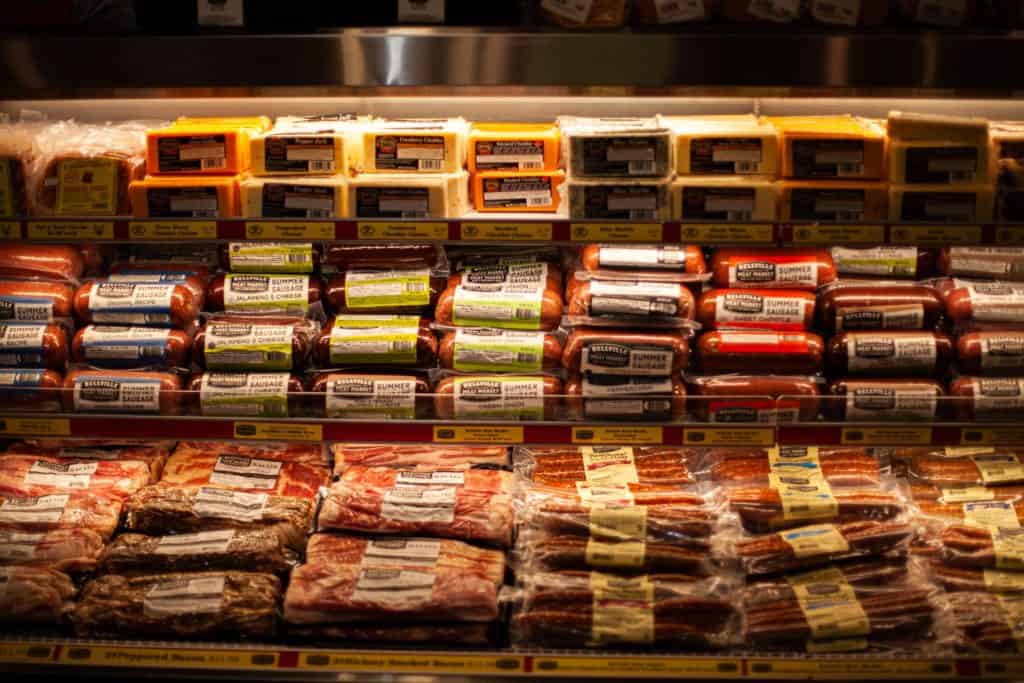 Enjoy a Glass of Wine
For a fine wine experience, try Ruffus Pleasant Wine Bar. You can enjoy a relaxing evening at this upscale wine bar on the downtown square.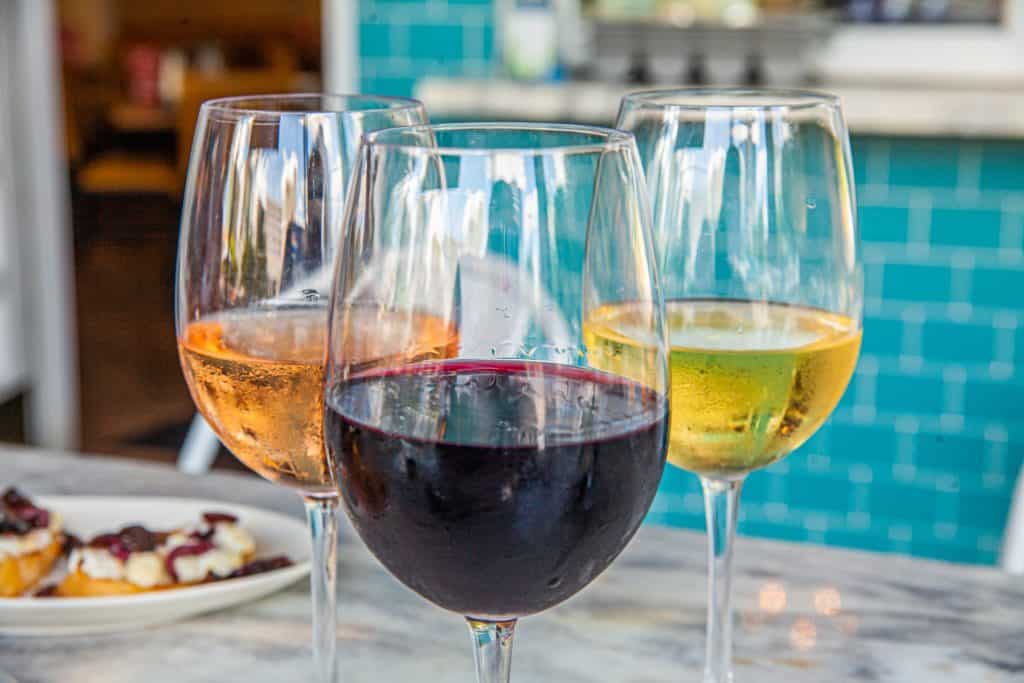 For a more relaxed vibe, Ubar Wines has a small country cabin with an outdoor patio where you can try a wine flight or have a glass. We got to meet the owners who were very welcoming. Be sure to grab an extra bottle or two for later.
Try Local Craft Beer
If beer is more your style, be sure to check out Huff Brewing Company. They offer some of their own craft beer and bring in local food vendors and often live music. It's a fan-favorite in the area with a good vibe. Check for days/times before you go as they are only open certain days.
Stay in a Cute Airbnb
Right on the Bellville square is a beautiful little Airbnb perfect for a getaway and close to all of the things to do in Bellville. We enjoyed how spacious it was with a large living and dining area, four beds, and the vintage design. It's perfect for large families and still affordable enough for couples who want something nice. You can even get a discount on your stay!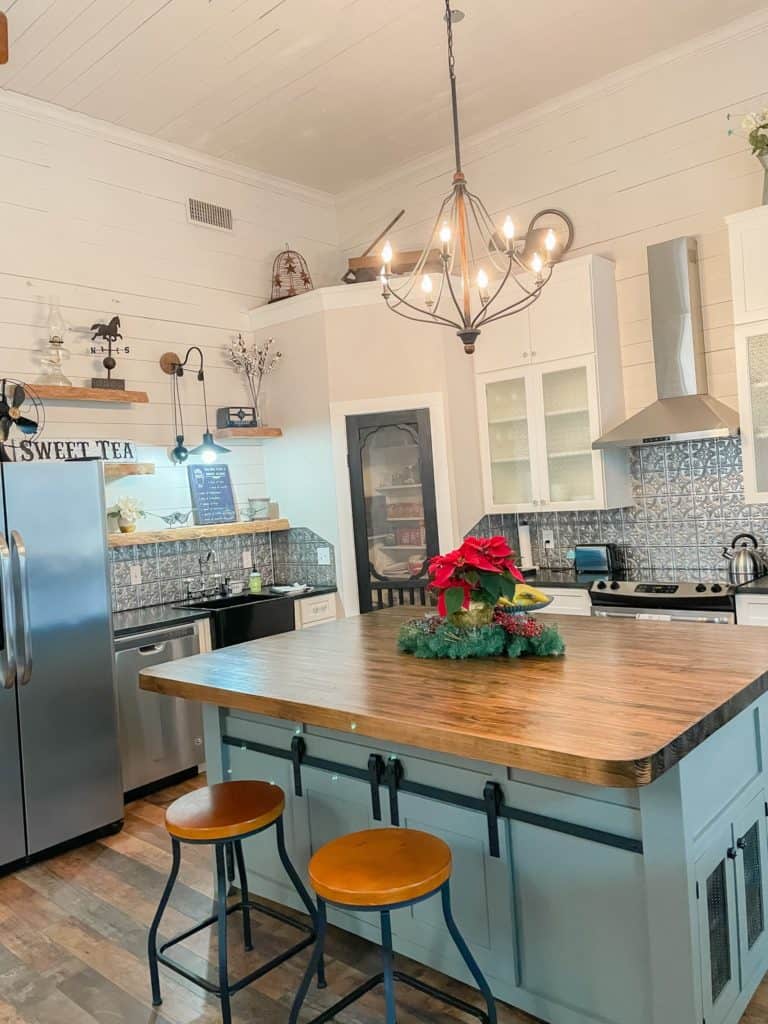 Things to Do in Bellville, Texas: Final Thoughts
For such a small and quiet town, there really are several things to do in Bellville, Texas. It is definitely worth a getaway for a day or two. Be sure to check out the schedules and remember some places require a reservation.