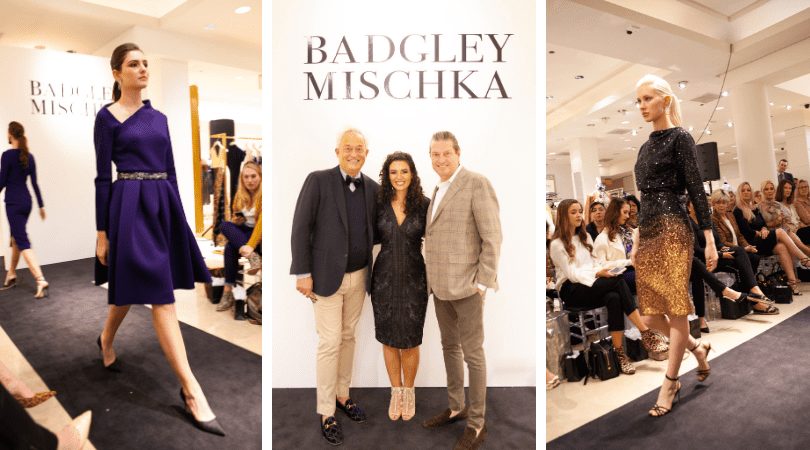 Have you ever wanted to attend a runway show in New York? Well recently I had a similar, although much more intimate, experience at the Neiman Marcus in Dallas! Badgley Mischka presented their cocktail dresses at Neiman Marcus in Dallas on a small runway in the store.
Guests of Neiman Marcus were invited to come out to a special reception to view the Fall collection. Every one of the Badgley Mischka cocktail dresses at Neiman Marcus was stunning. You can see some of my favorite pieces below.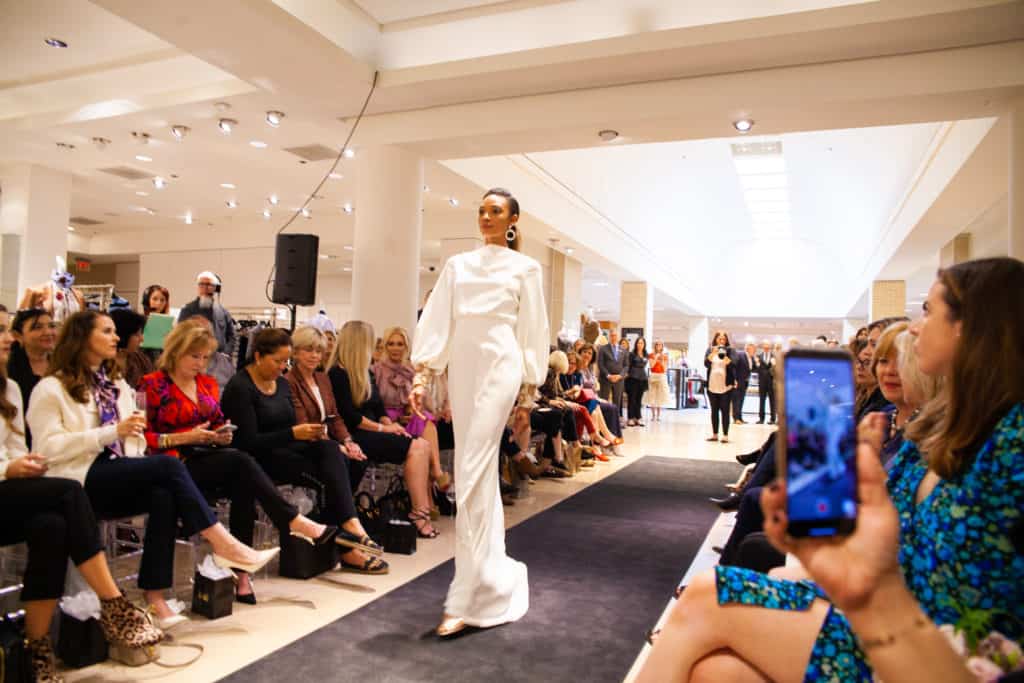 There were so many things I loved about this. If you have ever seen the NYFW shows, they are massive. However, we had a small crowd of people where we all got to sit down while being served wine and appetizers. We were all so close to the stage that we could touch it. After the show, we met James & Mark, who so graciously took the time to speak with every one of us.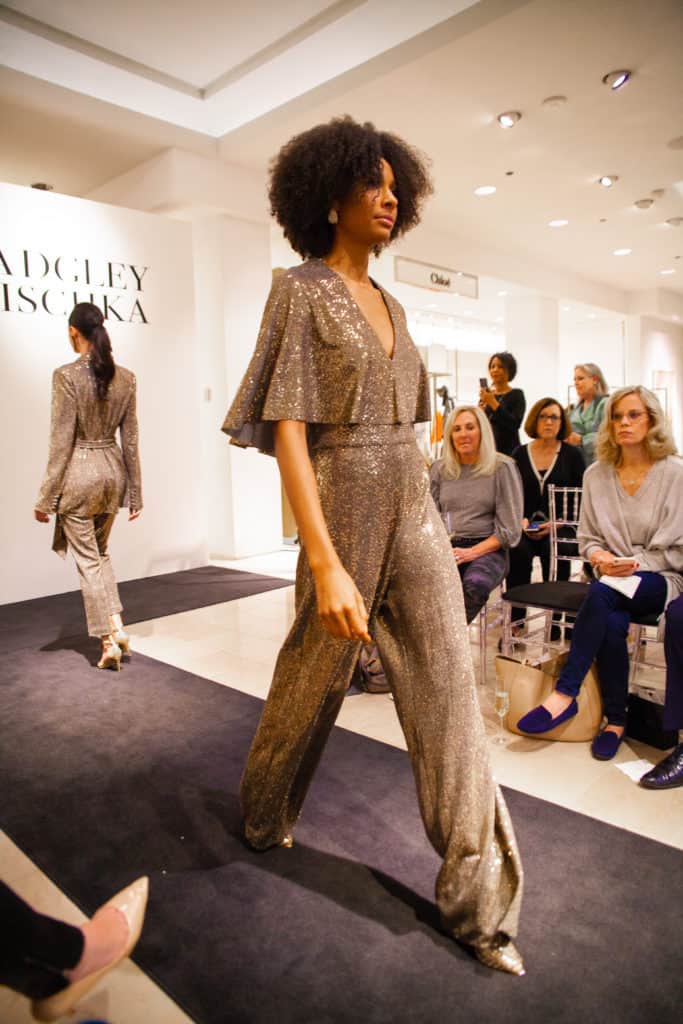 On top of that, we had a special moment. One of the first Badgley Mischka models happened to be in attendance (unknown to the designers) and came to introduce herself while wearing a piece from their first collection. Moments like this are priceless!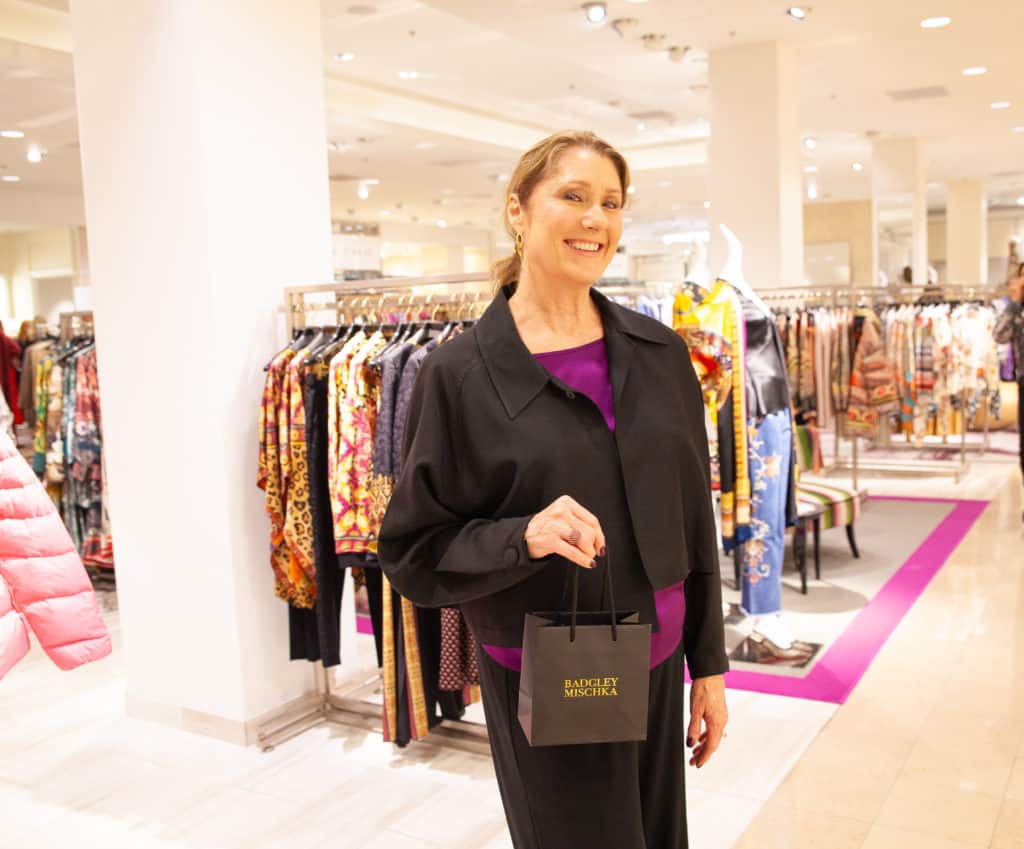 Following the fashion show, we were able to shop from the designs we just saw, mingled with Mark Badgley and James Mischka and enjoyed wines and hors d'oeuvre. Overall, it was such a great testament of how kind they were. When most people could have said a quick goodbye and bowed out, Mark and James had personal conversations with everyone and shared their favorite memories with us. They stayed well over the expected time.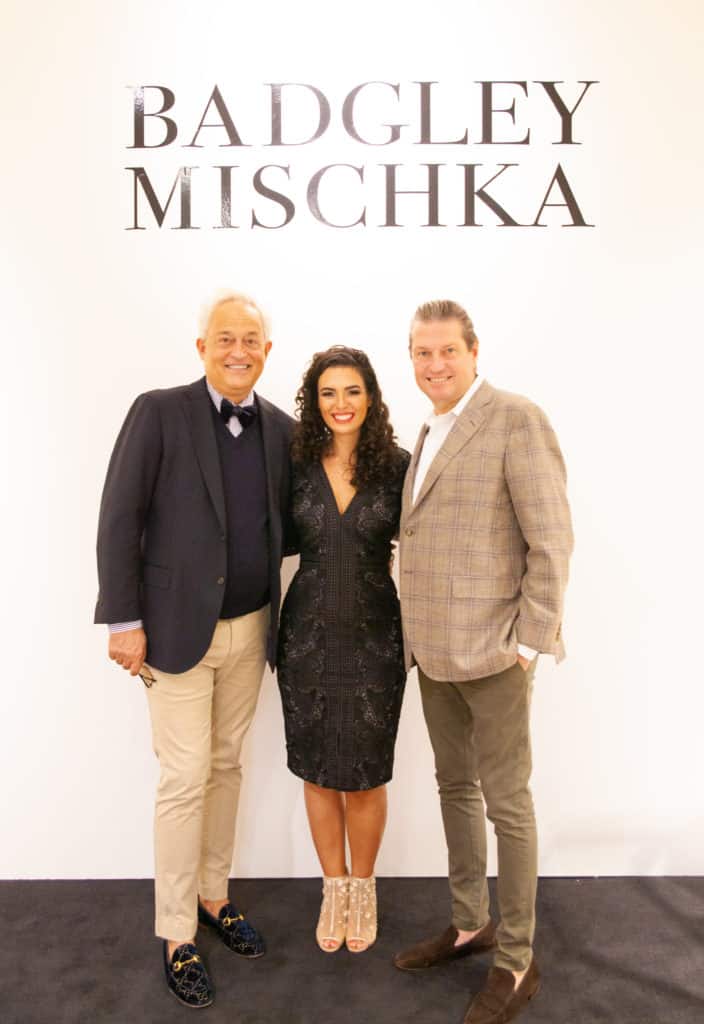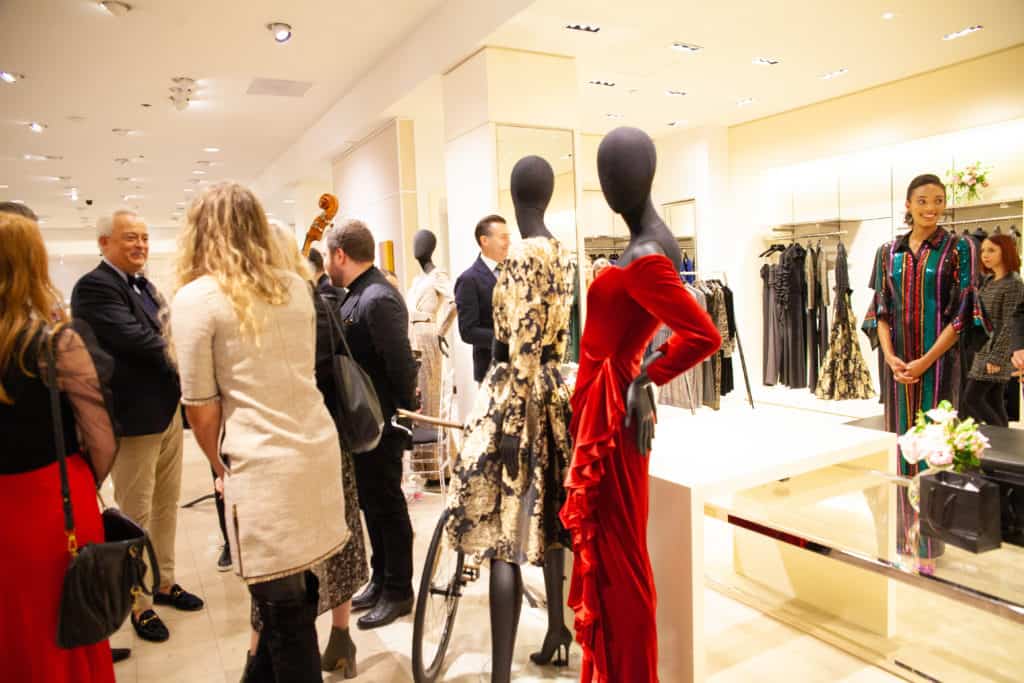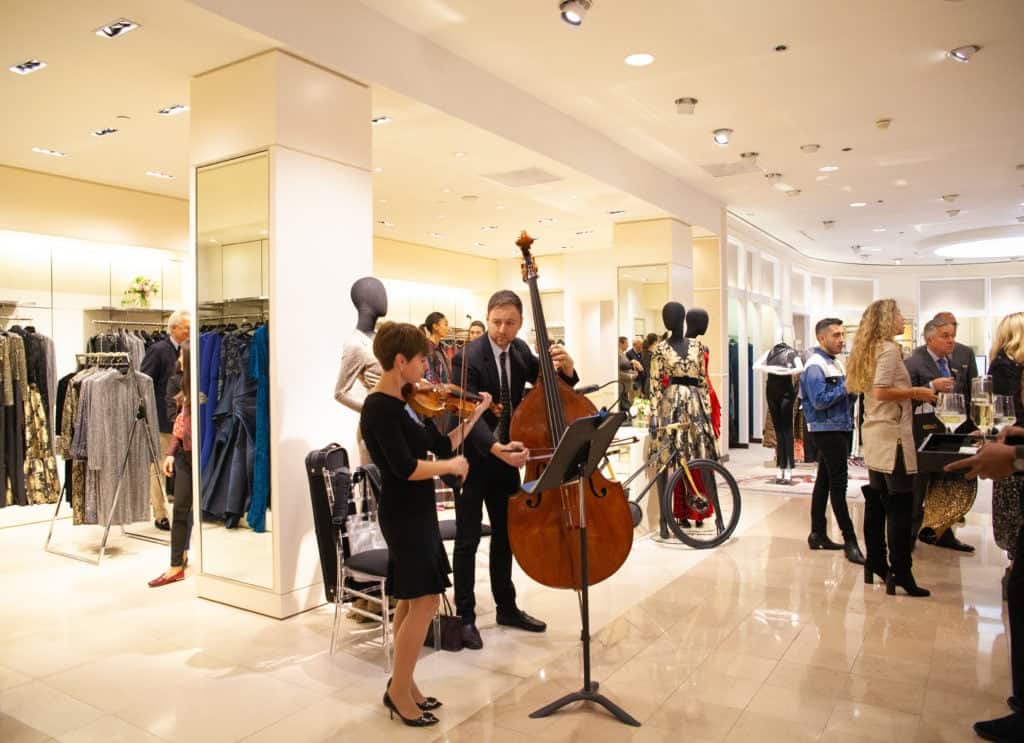 I even got to ask them a couple of questions!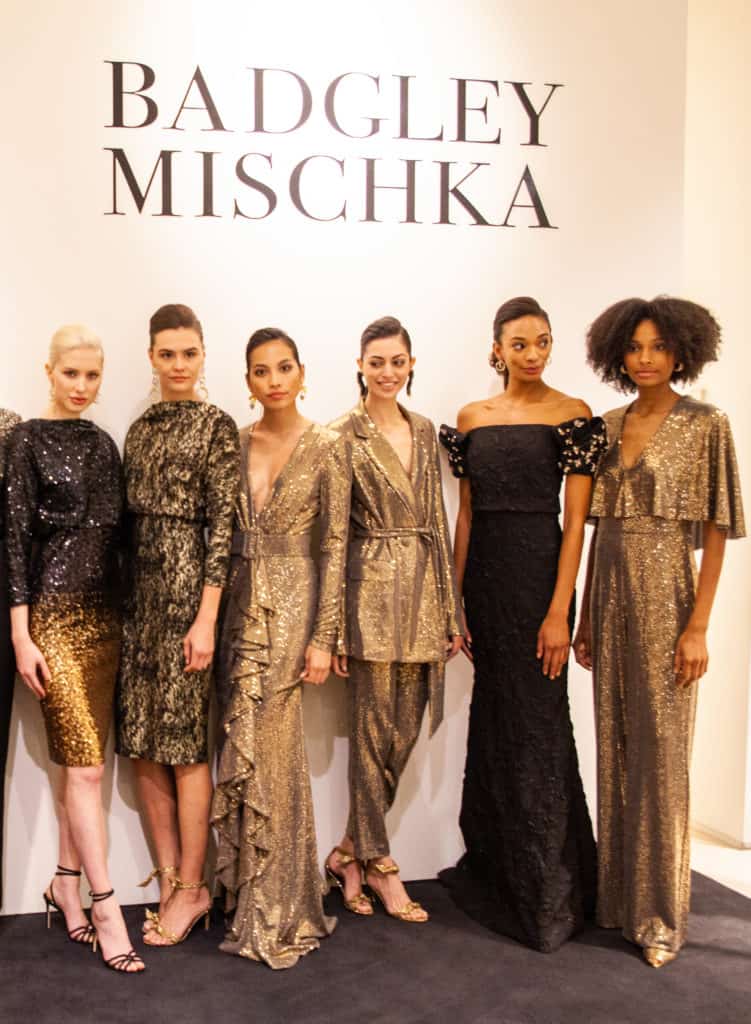 How to Experience Events Like This
So how does one get to attend such a coveted and local event like this one? Many of the people in attendance are regular shoppers at Neiman Marcus and have built a relationship with the people who work there. So rather than shopping online, it's worthwhile to shop in the store regularly. You can also stay updated for more public events by checking out their calendar!