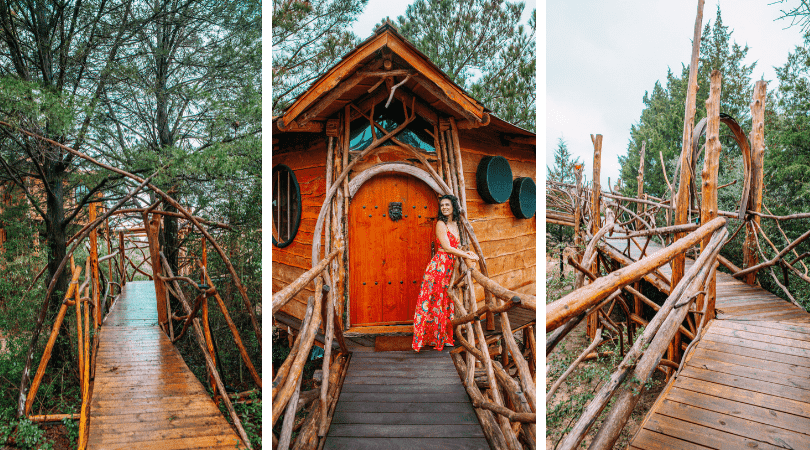 We're heading to the shire in the trees in this beautiful hobbit treehouse out in nature just minutes away from Bastrop, Texas. Honestly, pictures don't even begin to do justice to this magical place. Located on acres of open land, there's plenty of space to go on an adventure. We found this Hobbit Treehouse in Paige, TX through Hipcamp. You can use the link or code Jessicamp for $10 off.
As soon as you walk up the Hobbit House you're met with a spiraling ramp that winds up and around to the actual treehouse. There are little details and so much to see just on this little path, but it's something unreal until you actually experience it yourself.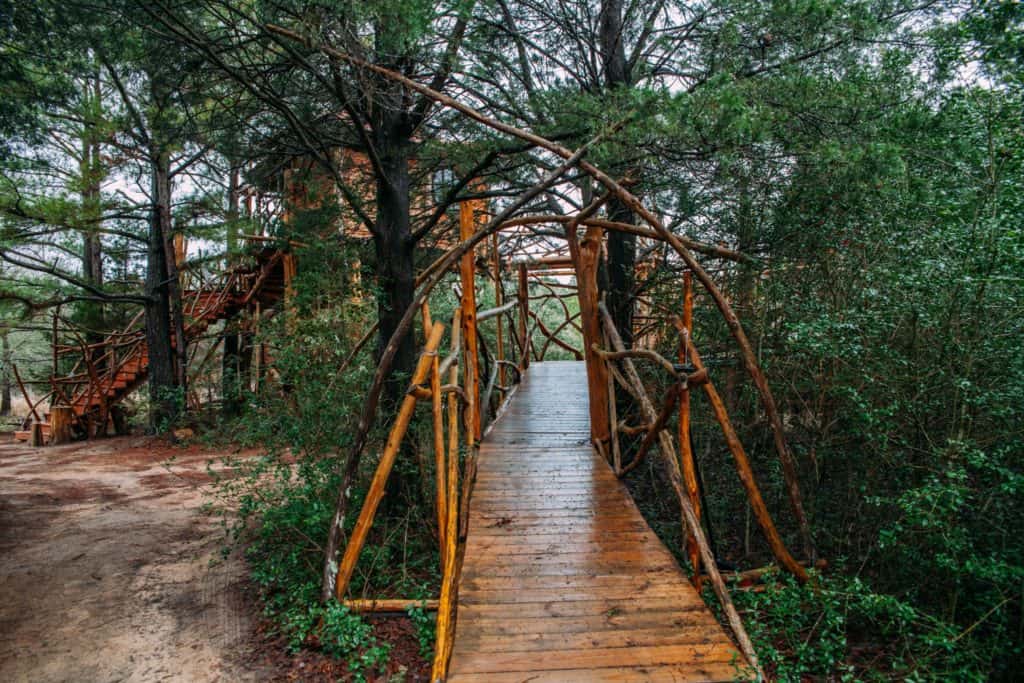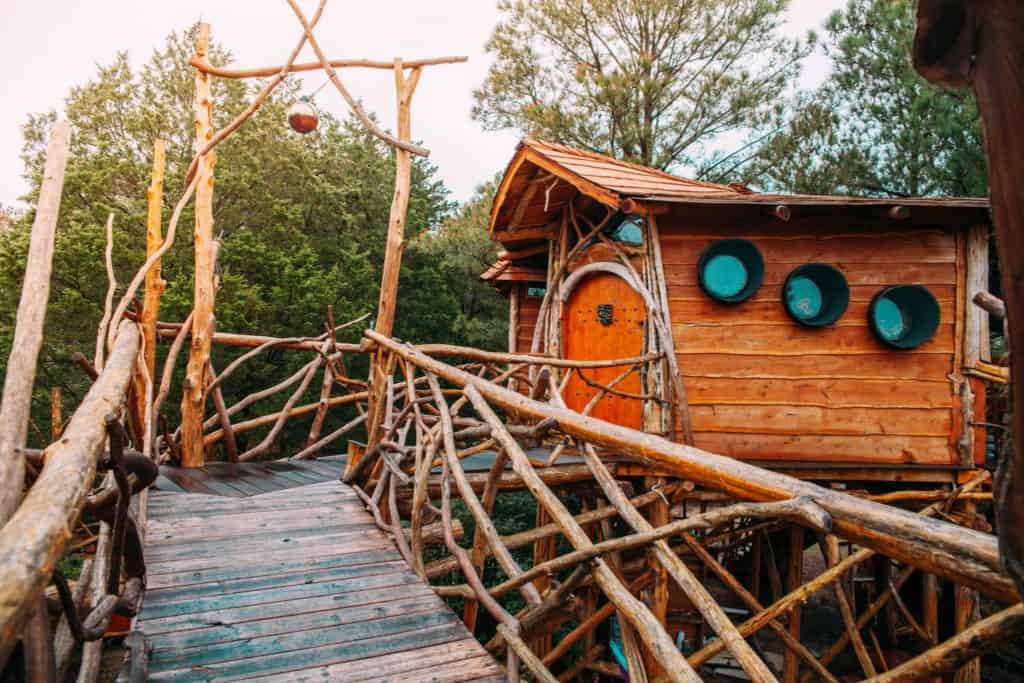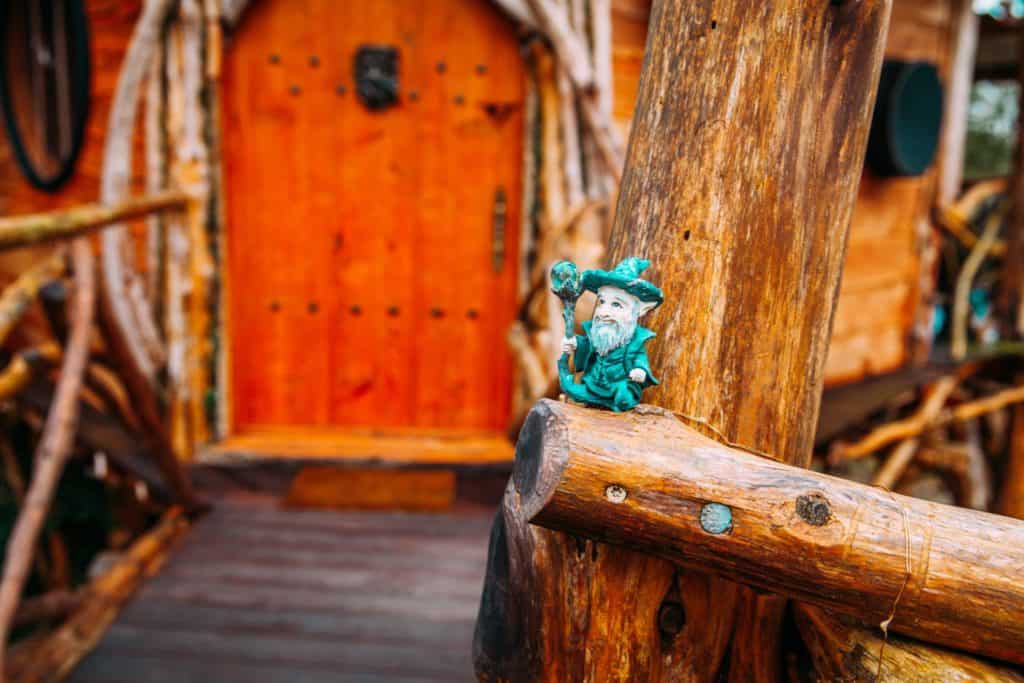 And the actual inside of the treehouse is just enchanting. A map of the shire sits above the bed frame with drapes all around. There are stained glass windows that you can open up for more light, lots of lanterns for a cozy atmosphere, and everything you need for a glamping experience.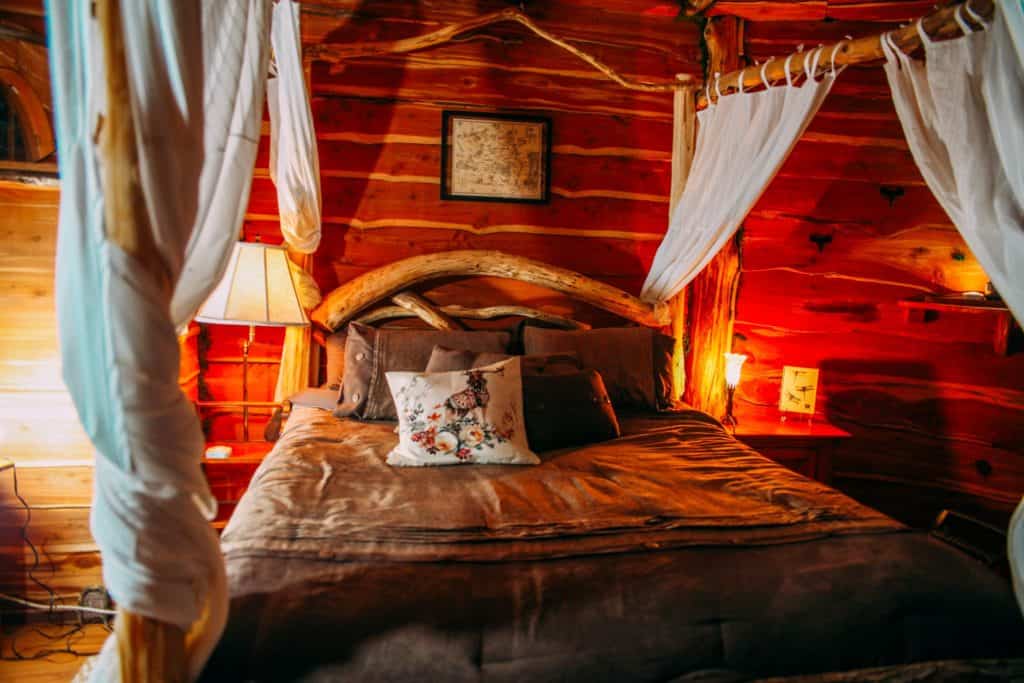 We loved having the more outdoor experience while also enjoying the comforts electricity, and a bed. There's a restroom outside as well as lovely outdoor shower. We appreciated having the comforts of a coffee maker, and a place to plug in our items. There was no wifi, which meant we had the enjoyment of unwinding although our phones had pretty decent signal and Bastrop wasn't too far away in case we needed anything.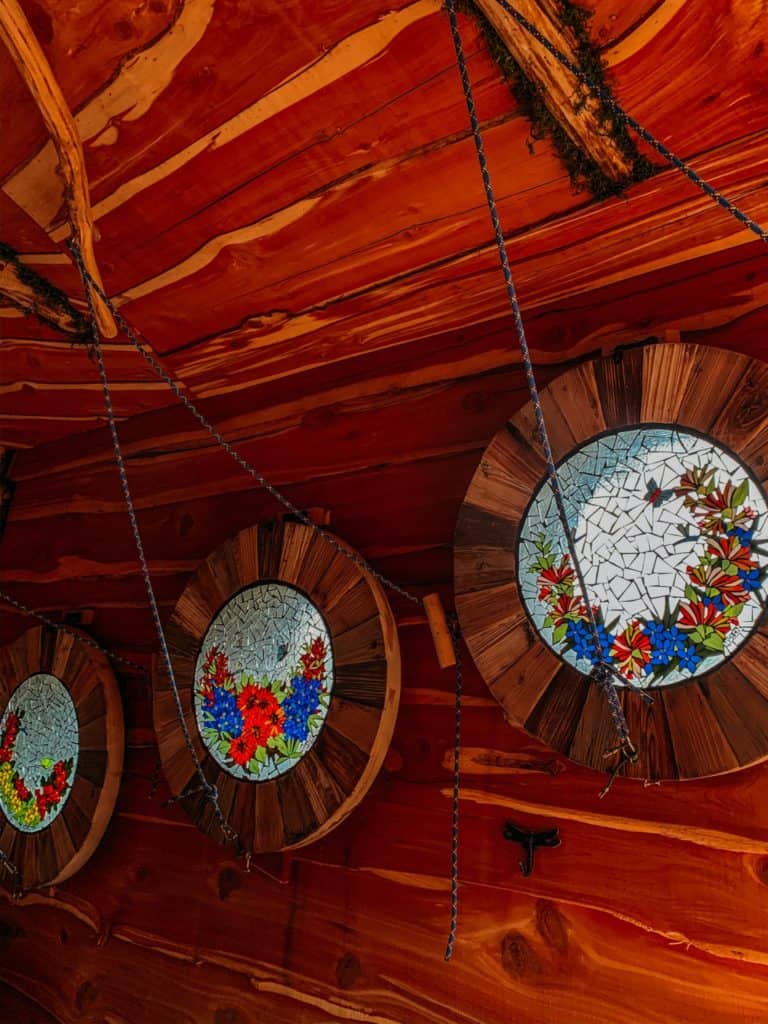 Outside we had a beautiful patio to watch the sunset overlooking a lily pond. There was no one around on either side and so the entire time we had this peaceful retreat all to ourselves. We could enjoy the campfire and could cook our meals on that or the grill.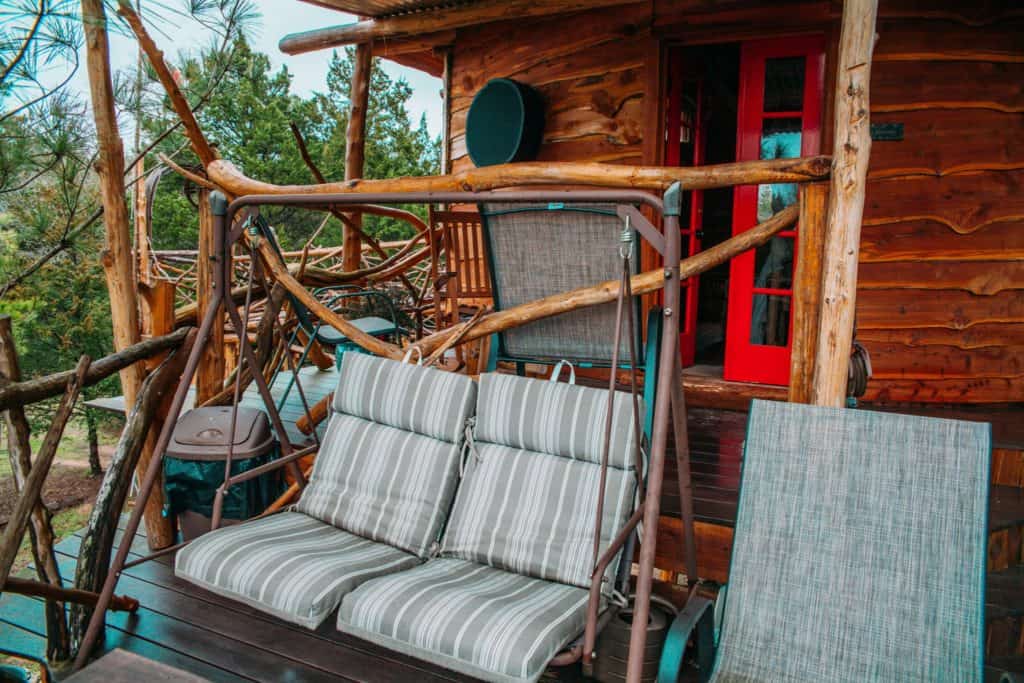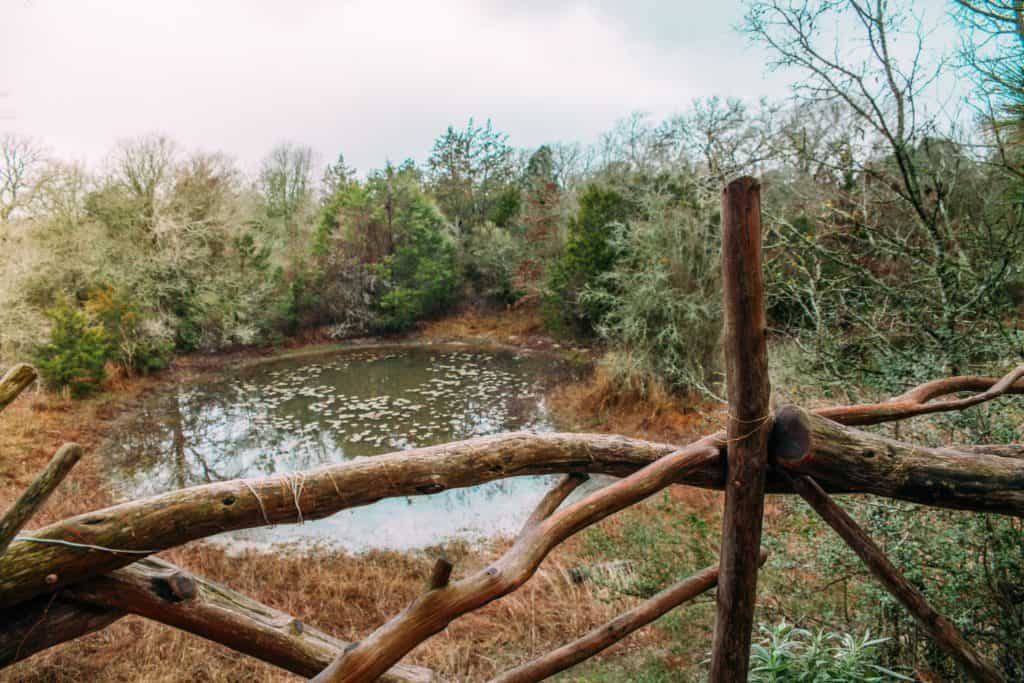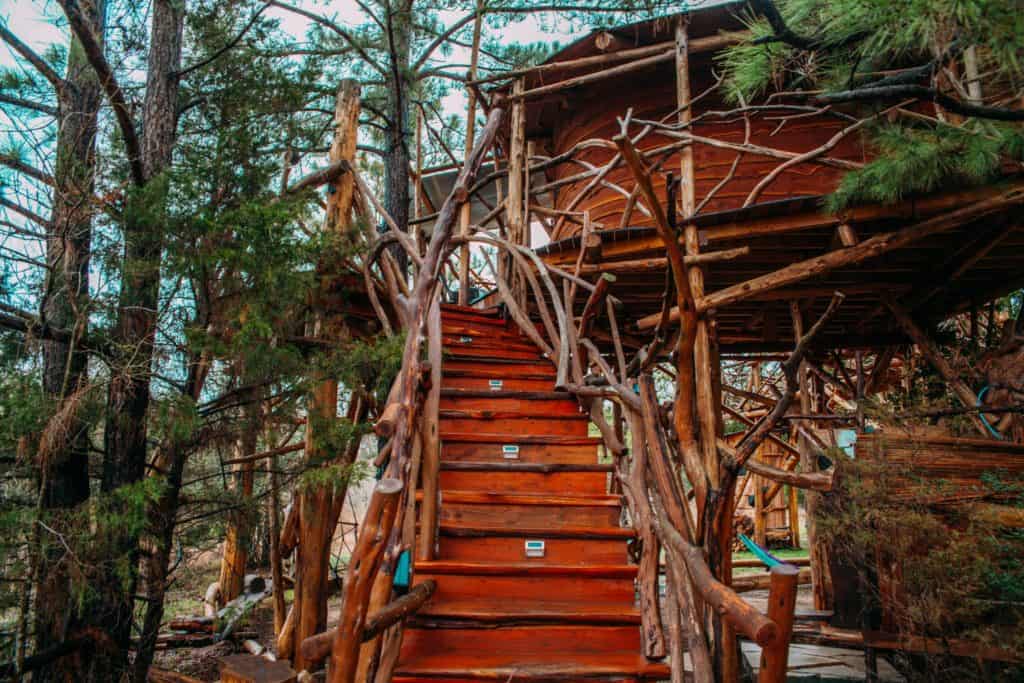 More About Hipcamp
This was my first time using Hipcamp and I was so excited with their concept. They find hosts everywhere with beautiful properties whether it's along a river, on a homestead or farm (my favorite ones are with the llamas!), or even in a vineyard, and so many other unique settings. These places offer camping and RV spots for you to enjoy. And then they also have unique lodging options like this one. Rather than browsing through boring homes, each place is unique from airstreams, tiny homes, and other great places for truly unique experiences that you often can't find anywhere else.
Feel free to sign up for $10 off, or if you have a unique property with a great lodging, or that will make for a great camping spot, sign up and make an extra $100 on top of the bookings with my link.