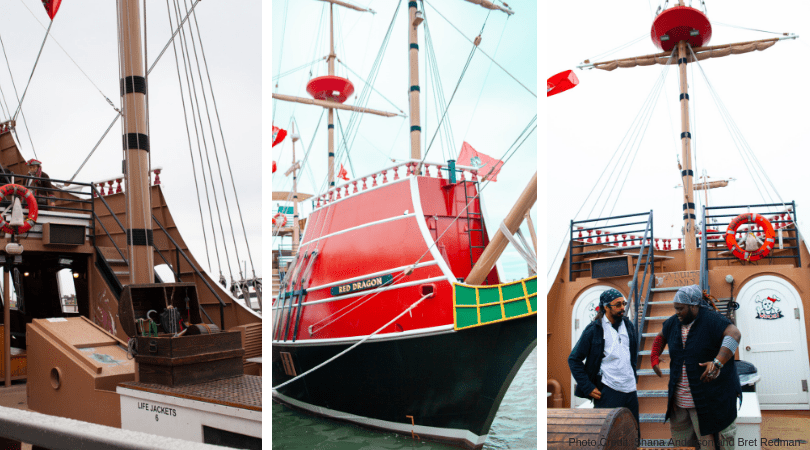 On a recent trip to Port Aransas I came across Red Dragon Pirate Cruises and immediately got excited. Ever since Pirates of the Caribbean, I've been in love with all thing's pirates. Red Dragon Pirate Cruises in Port Aransas has daily Pirate cruises, and during certain seasons, has happy hour cruises that are adults only.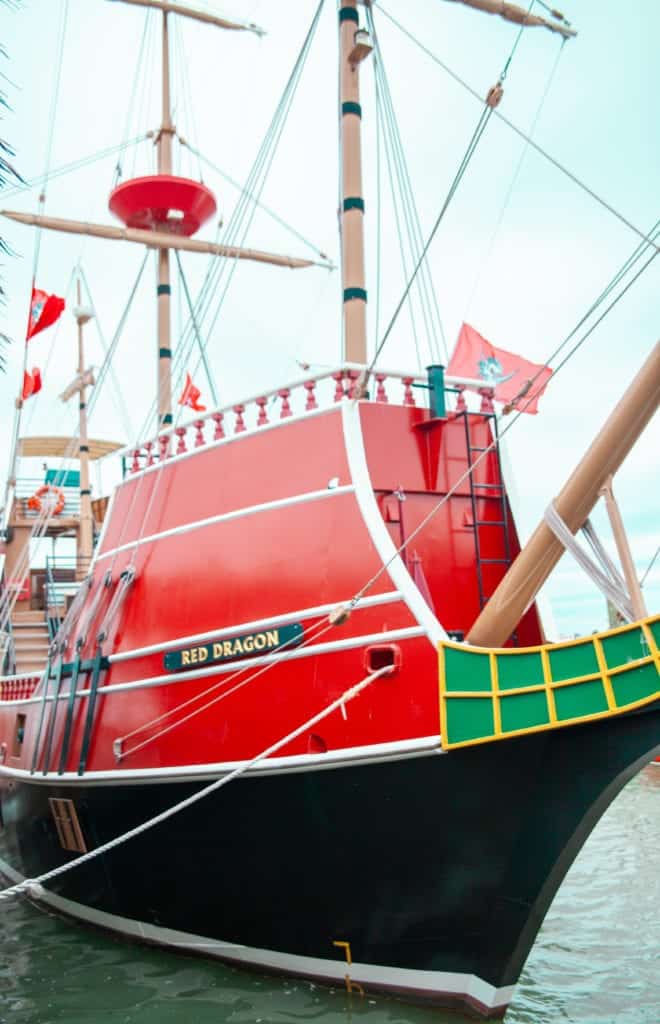 Sadly they didn't have the happy hour cruise when I went, but they assured me that the daily cruise was great for kids and adults alike. We loaded the ship with pirates leading the way pretending we were their recruits.
Throughout the cruise, the actors were lively in humor and while the show catered to kids, the jokes and script was geared towards adults and I found the entire show entertaining and comedic.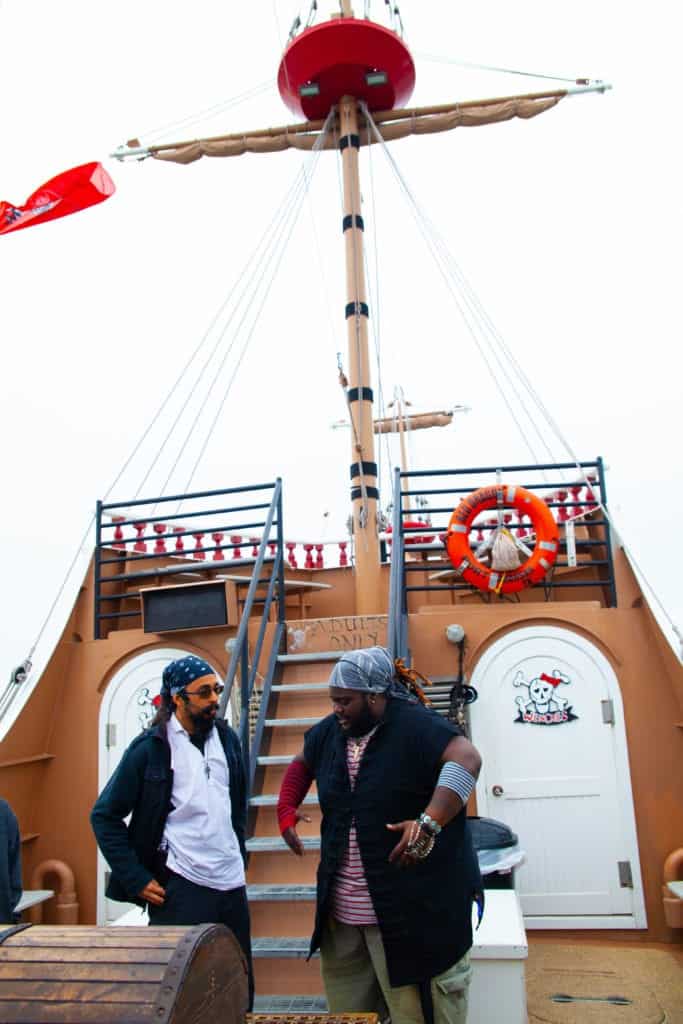 For kids, the cruise included water gun fights, a chance for kids to mop the deck and gain some valuable life skills, and of course sword fights.
For the adults we had a fully stocked bar with plenty of rum drinks!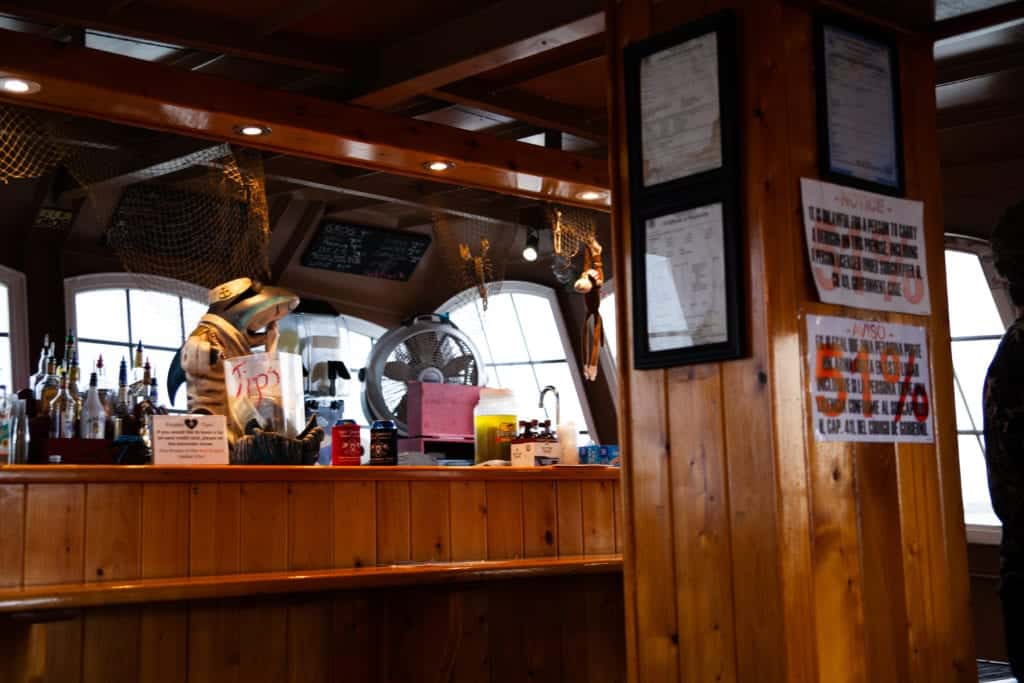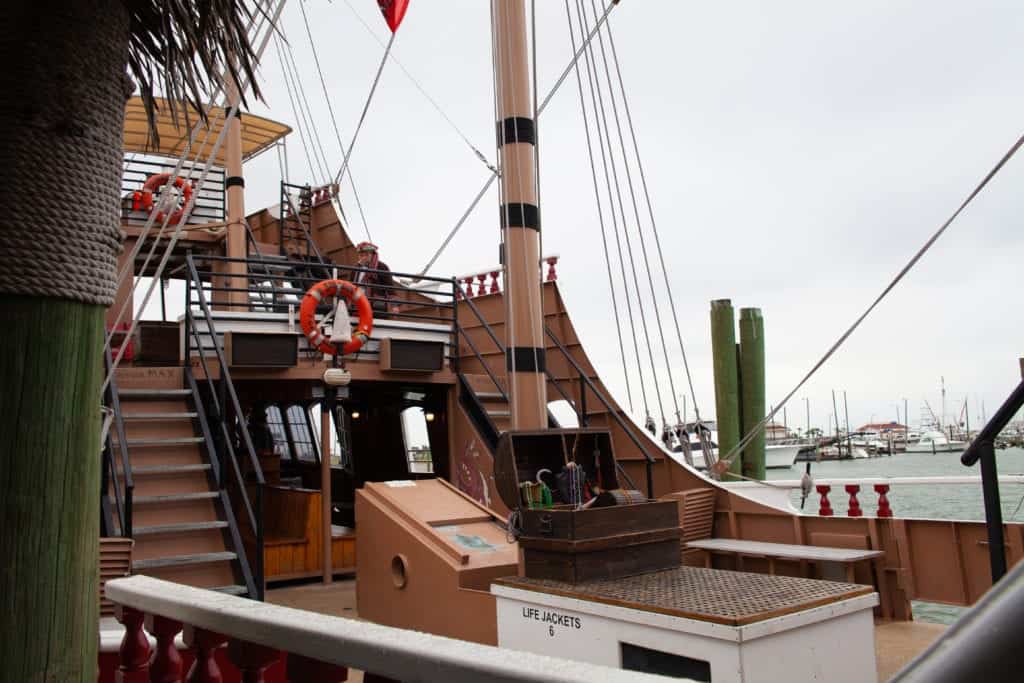 At first I wasn't sure what to expect from Red Dragon Pirate Cruises. Is it just for kids or would anyone enjoy it? Is it cheesy? I loved that kids and adults will have a blast. You can go as an adult and still have fun with the show. The actors are talented with the right amount of comedy, and just being able to set sail from the gulf is beautiful. On sunny days there is an adult-only section at the top of the ship where you can sit out and enjoy all the dolphins swimming by!