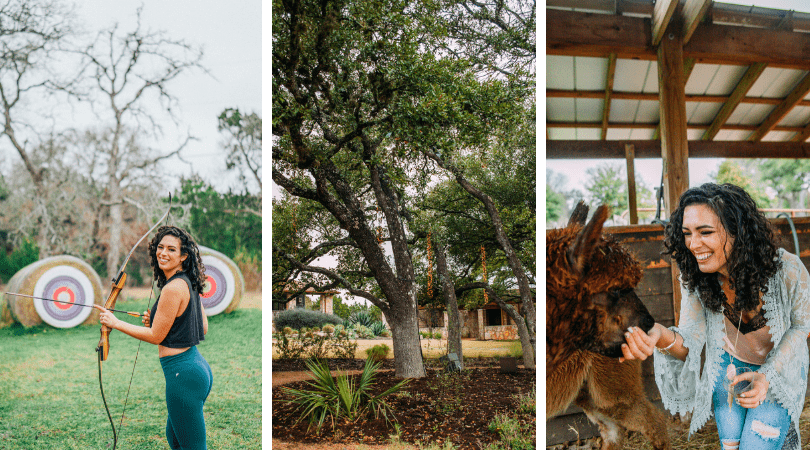 I kinda miss the days of camping. Roasting s'mores by the fire, taking fun classes like archery, and all the other fun things. Well, I don't miss the bunk beds. Luckily, Camp Lucy in Dripping Springs, Texas is everything you miss about camp, but with all the fun perfect for a family, couples, or girls getaway! I took a friend down to Camp for a fun girls trip and we ended up having a blast! Read all about the incredible time we had at Camp Lucy in Dripping Springs.
Camp Lucy in Dripping Springs Review
Campy Lucy has several different rooms and cottages. We opted to stay in the Vista Rooms with beautiful canopy styled beds, a patio that looked over the trees, and all of the incredible amenities. We had some of the nicest robes waiting for us, yoga mats, a bar cart with glasses and a decanter, a water filter, and a fridge and microwave. Our tv had netflix, hulu, cable, and several other streaming options. So as you can tell we were well taken care of during our entire trip! Excited for your next stay? Book here now!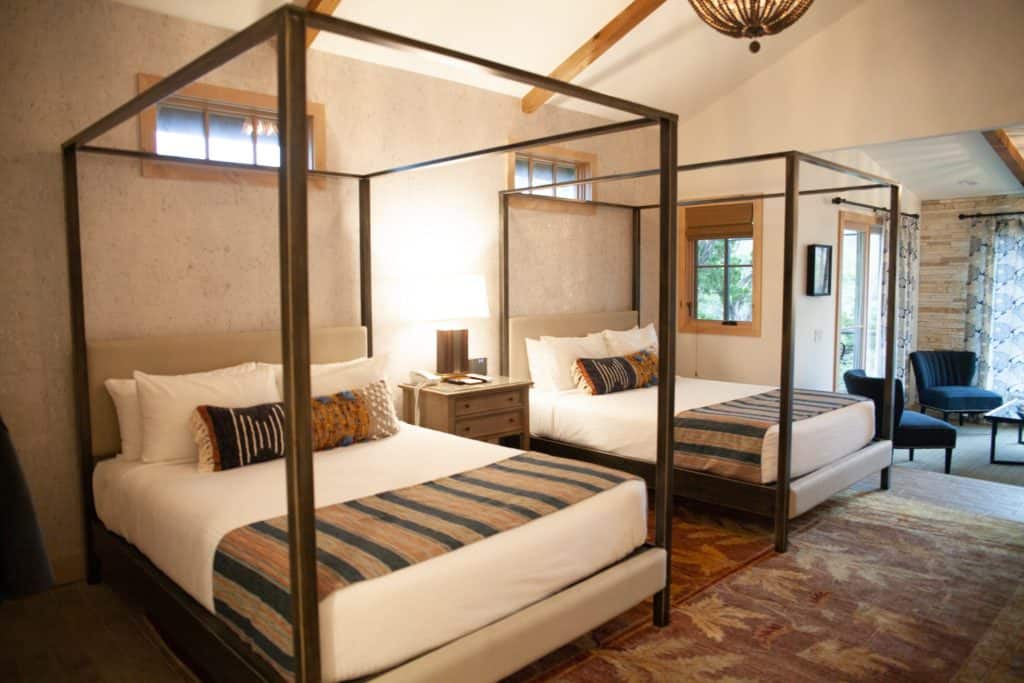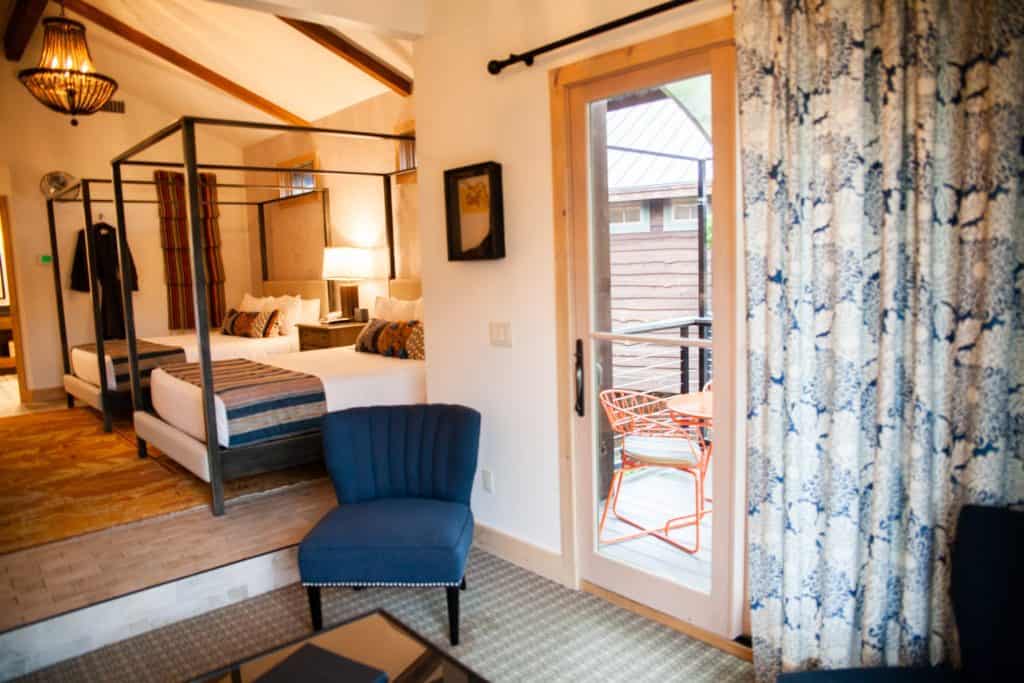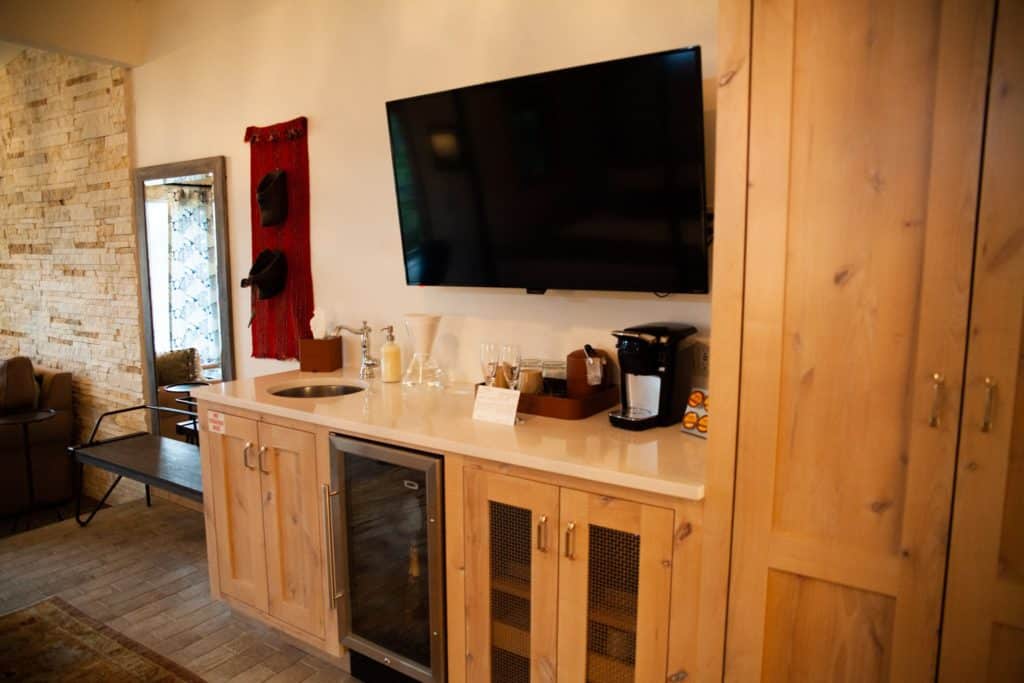 And I absolutely loved the bathroom! I love when a bathroom comes with beautiful tiles and fun designs. The shower had the option between a standard shower head and the rainfall shower and we even had a towel warmer!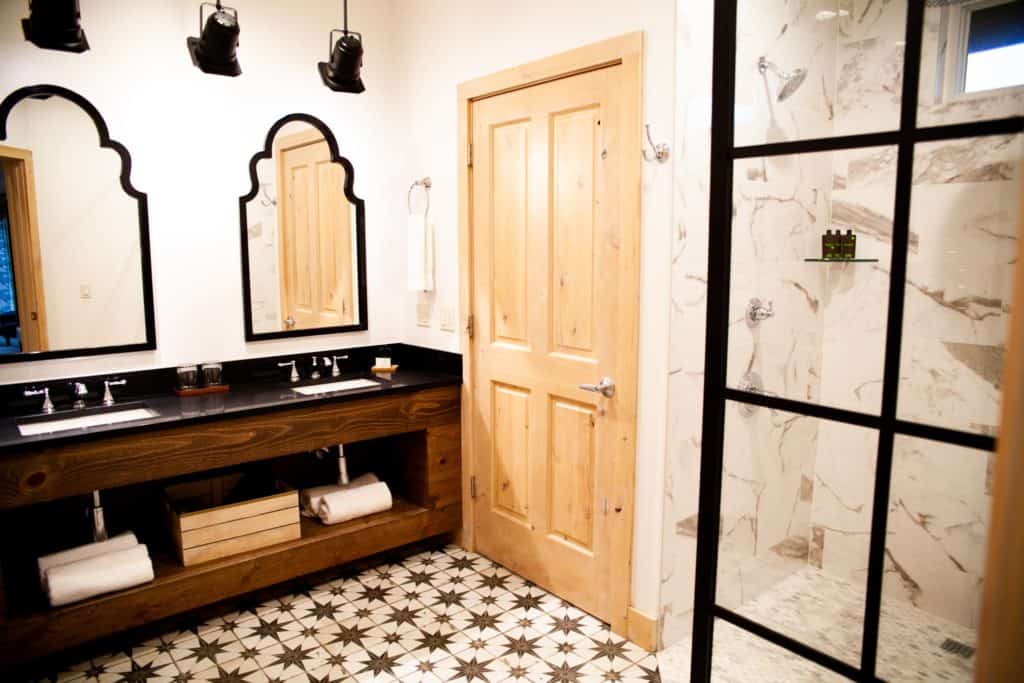 Activities at Camp Lucy
The thing that most excited me about Camp Lucy was all of the activities they had! There are so many different options including a wine tour through their vineyards, guided or self-guided hikes through their beautiful property, painting, and more. They even have fishing poles so that you can go fishing in their creek!
One of my definite favorites were the alpaca feedings. These sweet guys would come to you and let you pet them while they munched on snacks!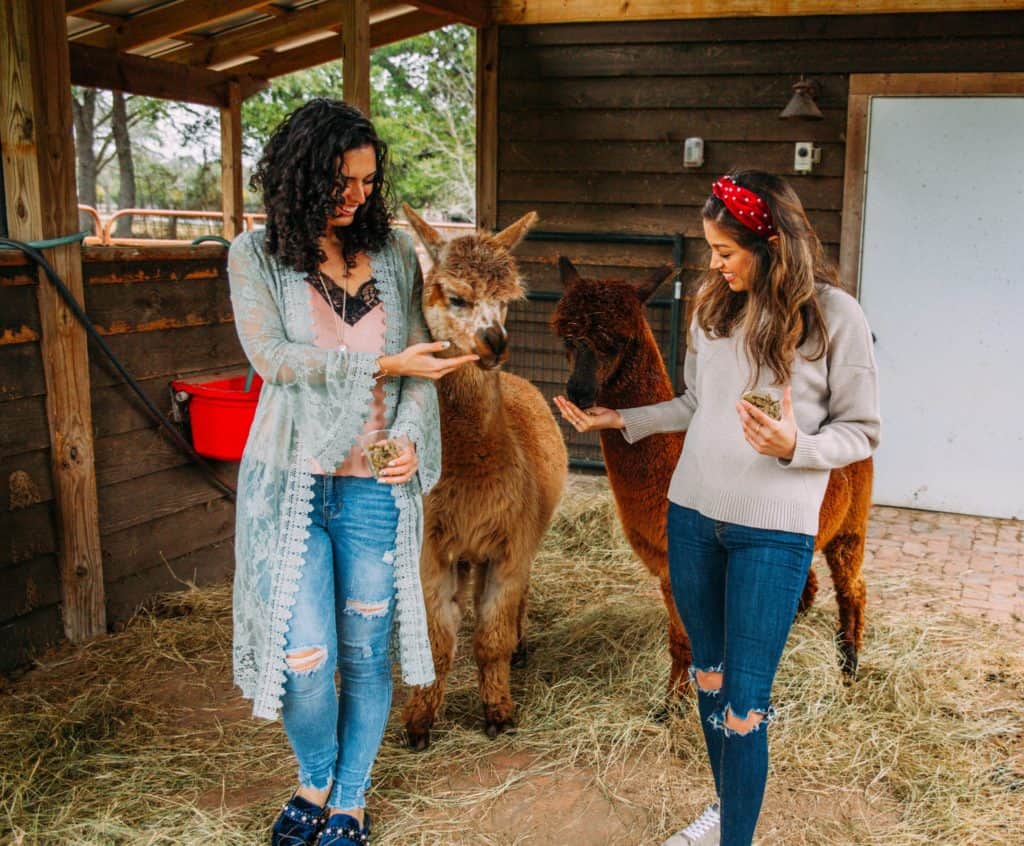 They also had some pretty cool "camp" activities! We got to shoot bows and even throw hatchets! These activities are so much fun and you really save a lot of money by everything being included on the property that allows you to try them rather than booking them individually!
When not enjoying all of their fun activities they also have a beautiful pool which includes a swim up bar. Perfect for the adults!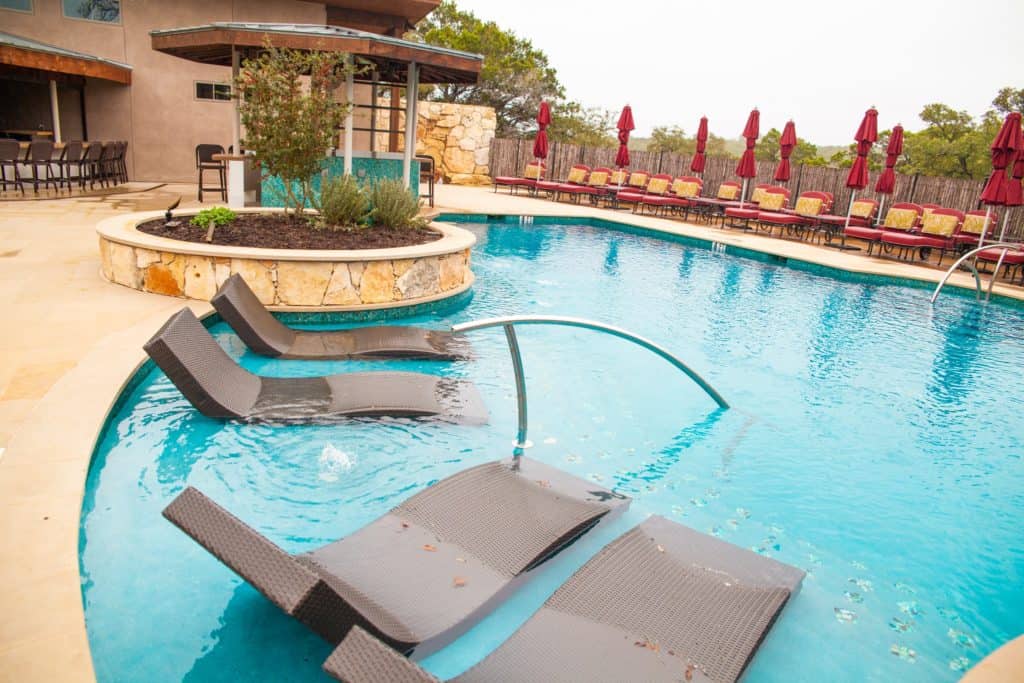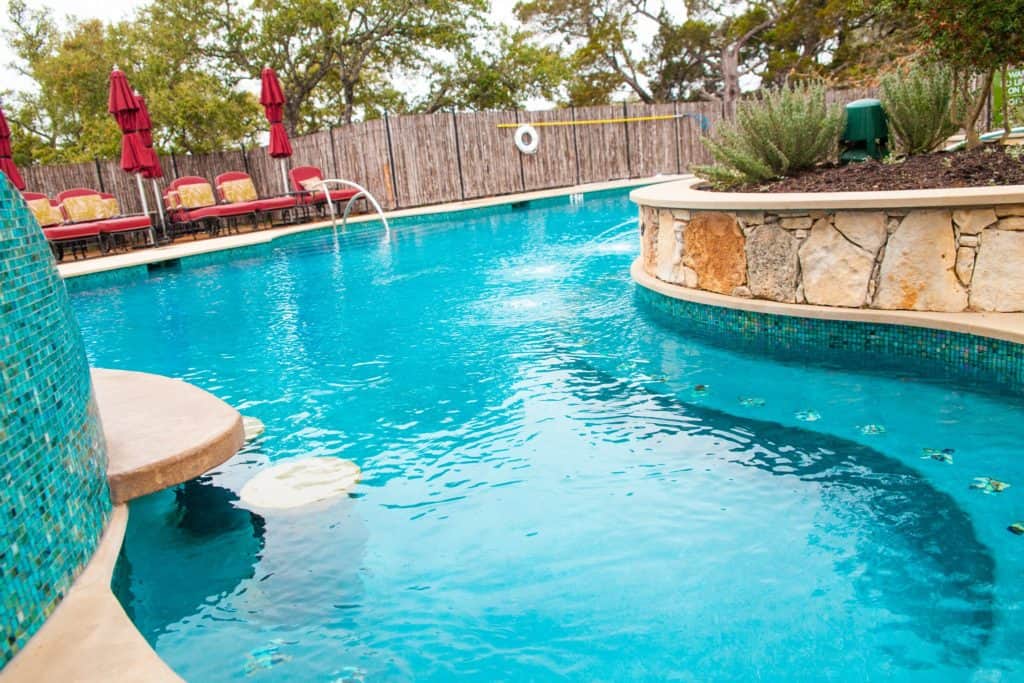 Another fun thing we had was a fire pit and s'more available to roast marshmallows. There are several other fire pits around as well for relaxing evenings with a glass of wine in hand. Did I mention that Camp Lucy even has their own brand of wine that comes from their vineyard and is only available here?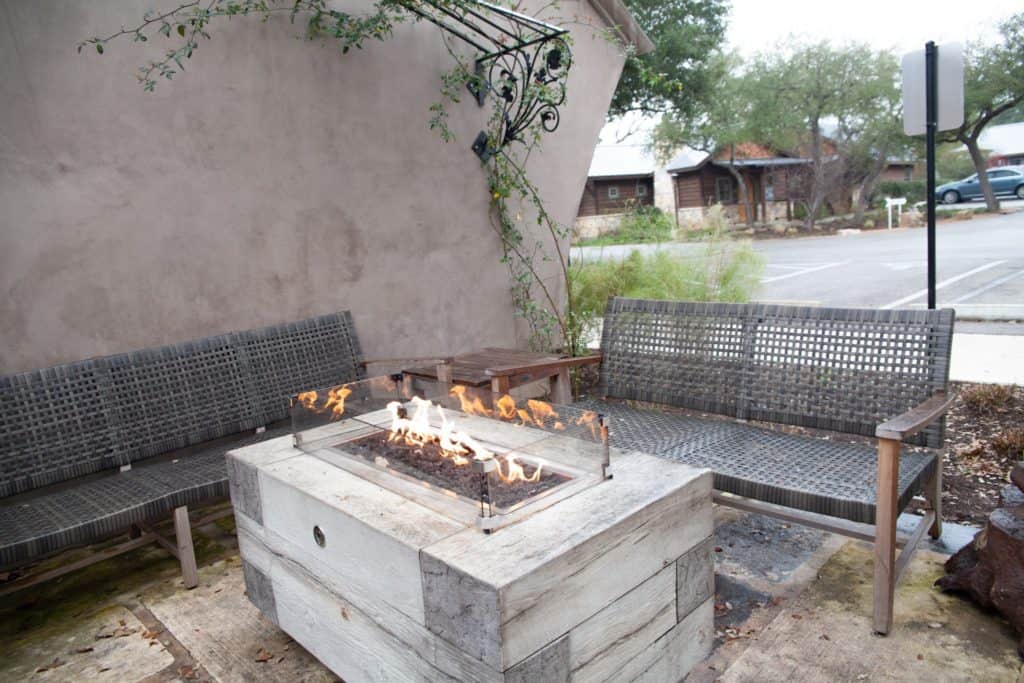 A Vietnamese Town Hall in Texas?
One of the most shocking things not only for Camp Lucy, but all of Texas, is Tillie's Restaurant. There was buildings in Vietnam scheduled for demolition and rather than see all of the incredible handiwork, intricate art, and high-quality materials destroyed, the owners of Campy Lucy shipped this town hall and several other buildings to Texas! They re-purposed this town hall into a fine dining restaurant that is unlike any other. Definitely not what you expect in a small Texas town!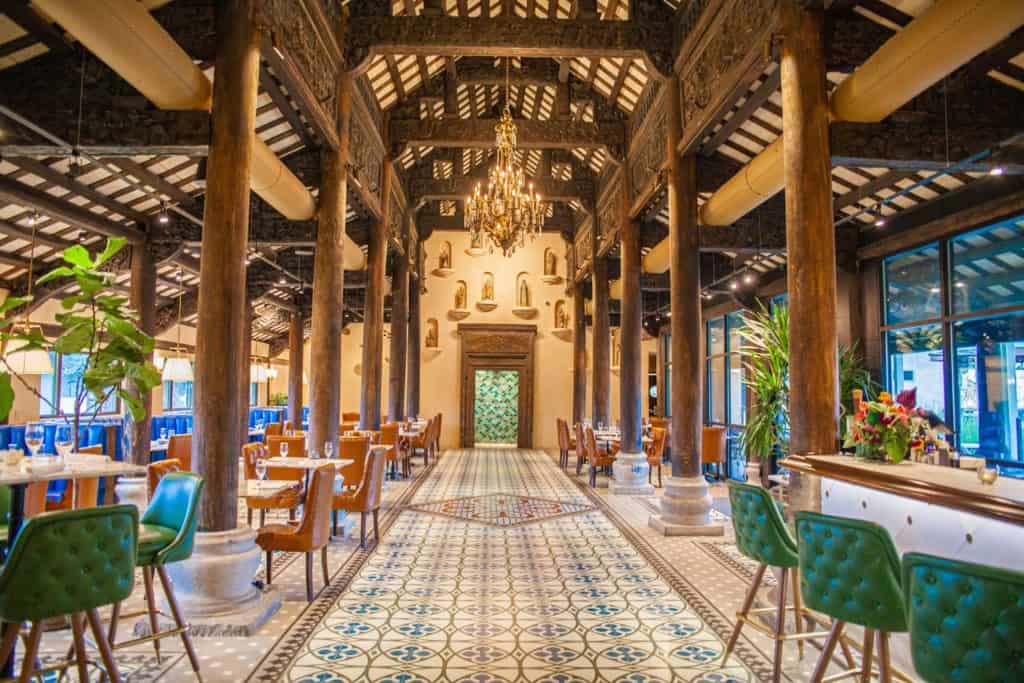 I actually first came across Camp Lucy because of Tillie's. This place has been consistently rated as one of the top restaurants in the United States and people will travel hours to eat here. Not that I'm surprised. Even if you aren't staying on property, make sure to schedule a dinner here at some point!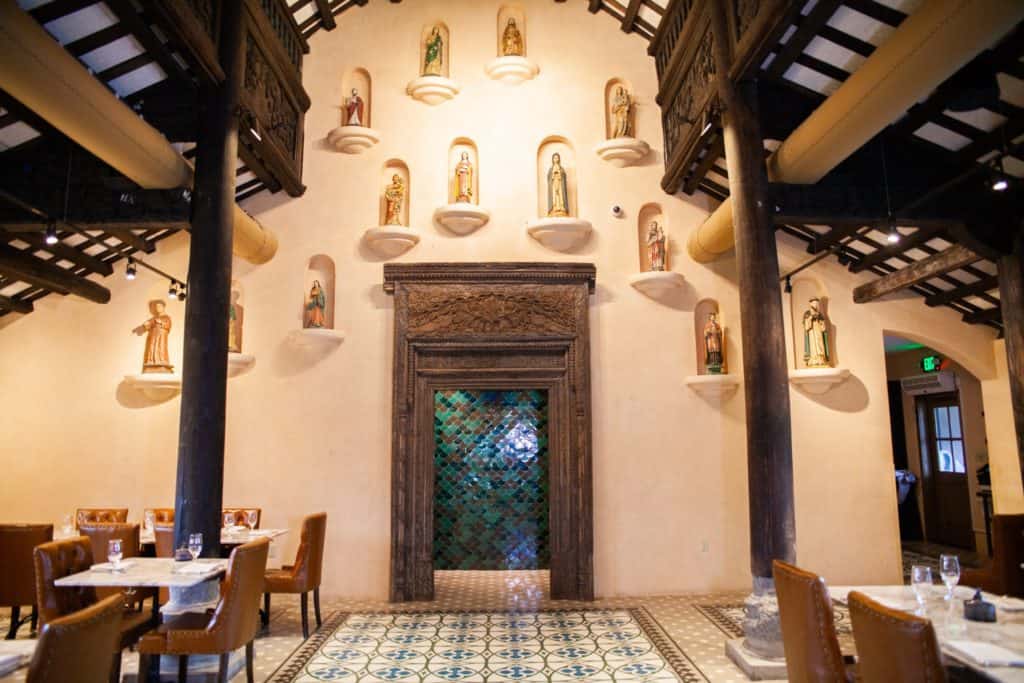 Everything on the menu is amazing and they regularly change up the menu so you can experience something new every time. A lot of the items are Asian inspired due to the town hall influence although you may find some other interesting items like their mole chicken!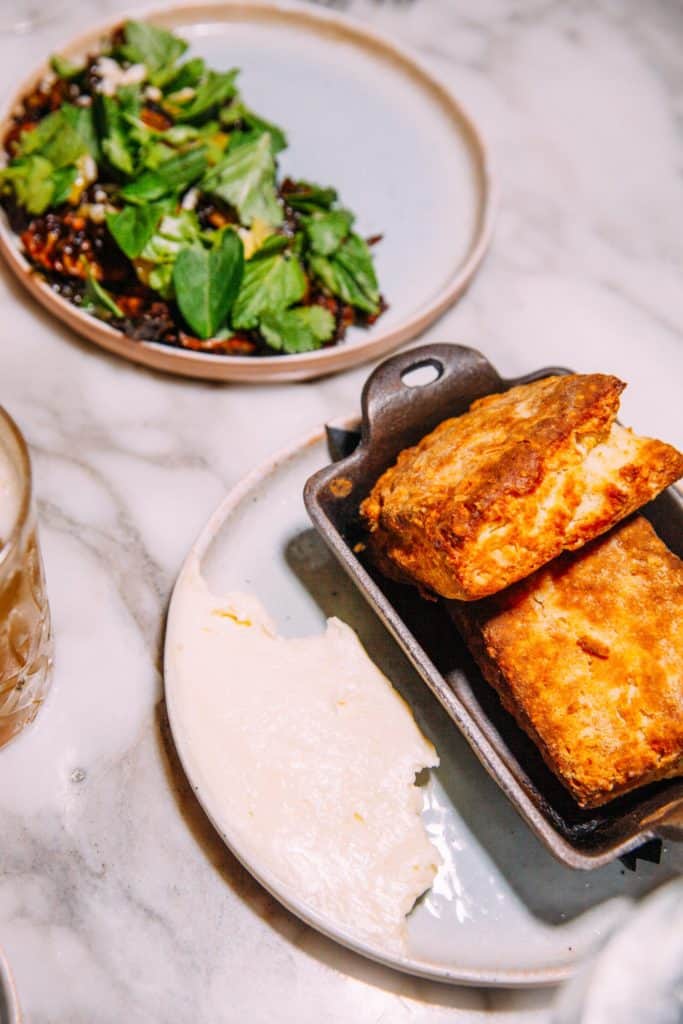 To start we ordered their honey butter biscuits and while I love my bread, they biscuits were so rich, sweet, and salty at the same time that my entire dinner could have consisted on these biscuits alone! They also had unique items like sunchokes!
Another highlight was the drinks. The Dripping Springs are is filled with so many excellent distilleries and so their menu uses a lot of the local places to create unique drinks!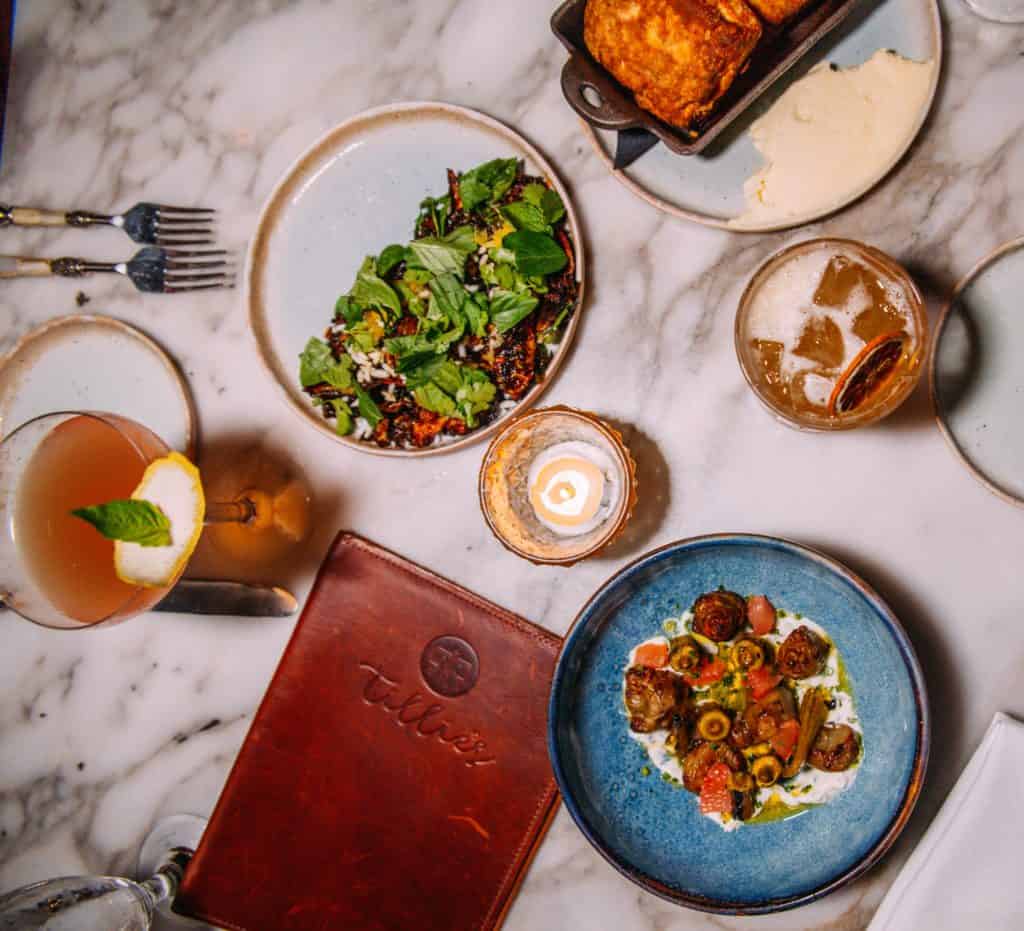 Camp Lucy Review Final Thoughts
Camp Lucy in Dripping Springs is just an absolute stunning place to stay! It really elevates that camp experience into an upscale retreat with so many fun things to do! It's also a stunning place to host weddings (and your guests can stay on property and enjoy the activities) or a fun place to host corporate events. Really Camp Lucy is such a multi-functional place that makes for some of the best memories no matter what the occasion. Plus make sure to check out all of the other fun things to do in Dripping Springs, TX.