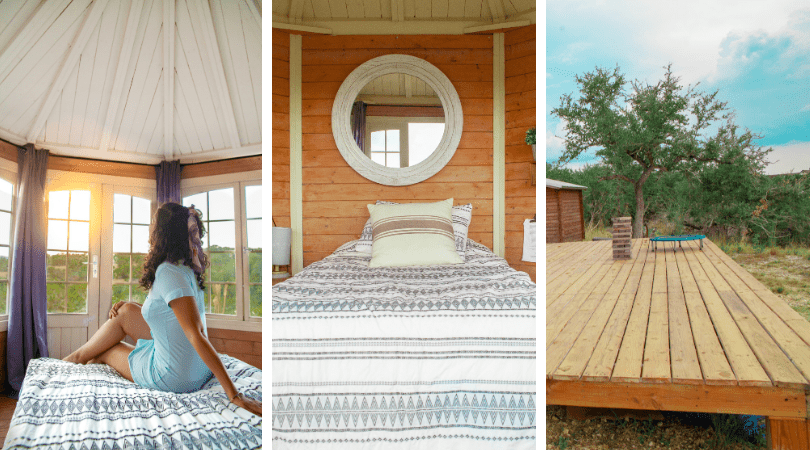 On a recent trip to Dripping Springs, Texas I was astounded at the vast number of unique places to stay! There's an experience for every budget, and one of those was a quaint cottage overlooking the rolling Texas Hill Country.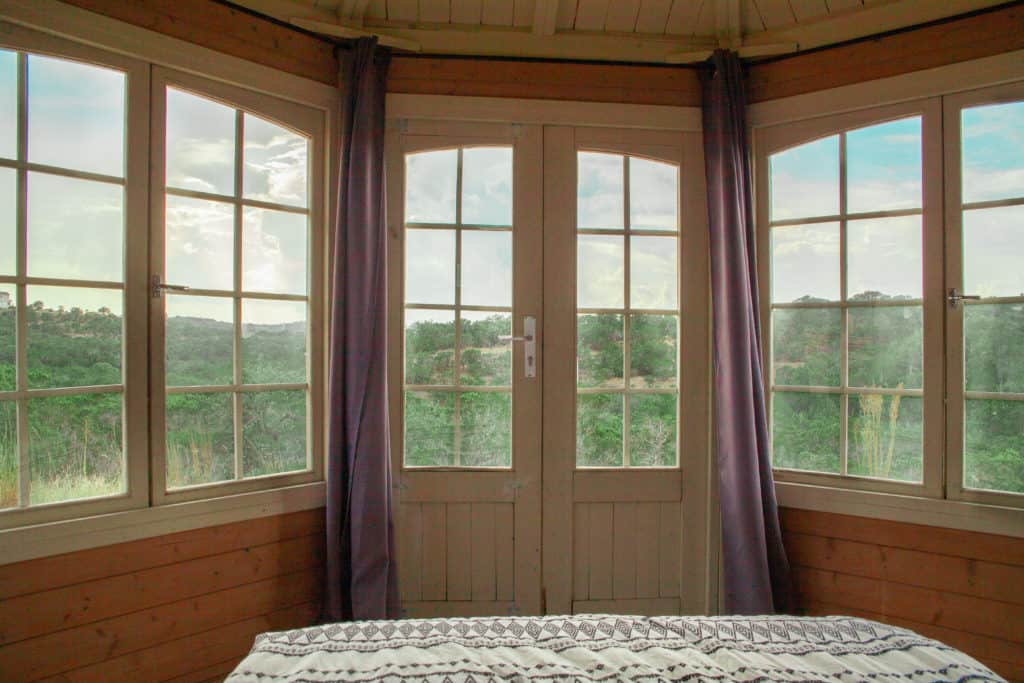 For just $85 a night you can book this cabin and wake up to an incredible sunrise. Perfect for a person seeking tranquility, you can come here to journal, relax, and not have a worry in the world! And don't worry, this spot is still close to shops & restaurants.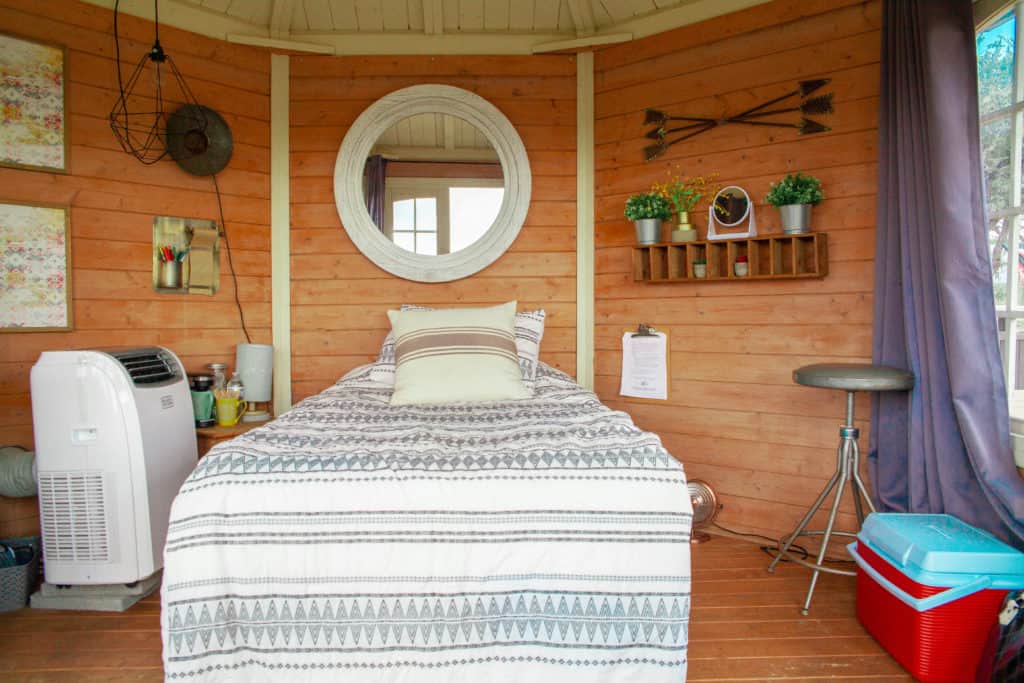 When you're not chilling inside your cabin, you can relax on the hammocks outside!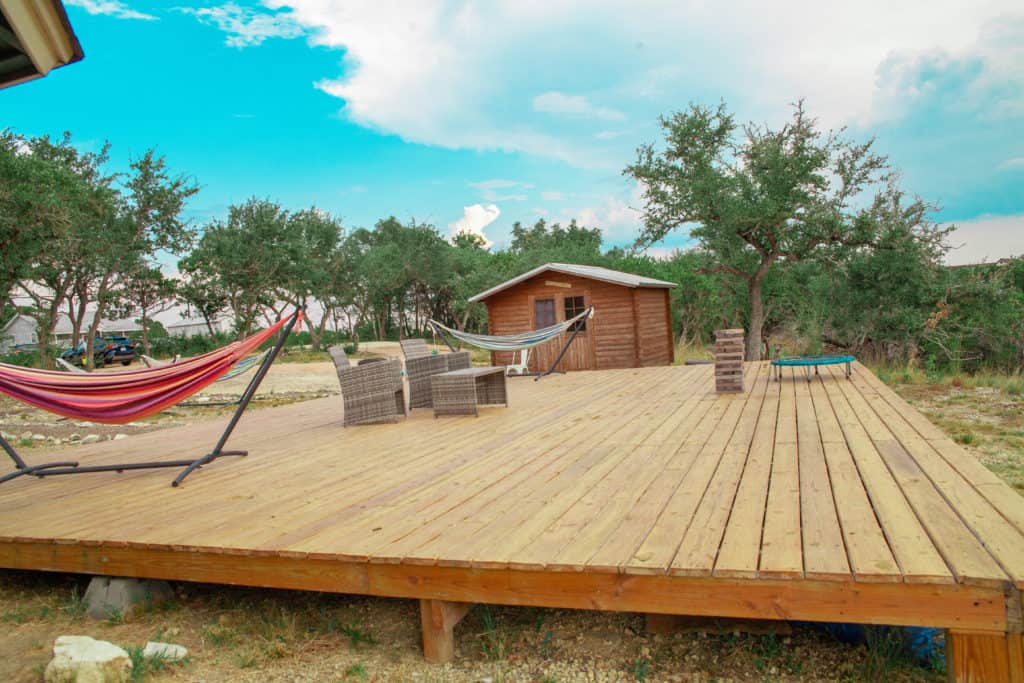 If you're looking to stay here, you can book through AirBNB.
If you're looking for a budget friendly and memorable experience in the Texas Hill Country, this cabin is just the spot. Don't forget to check out some of the other incredible places to stay in Dripping Springs as well as all of the fun things to do in Dripping Springs!