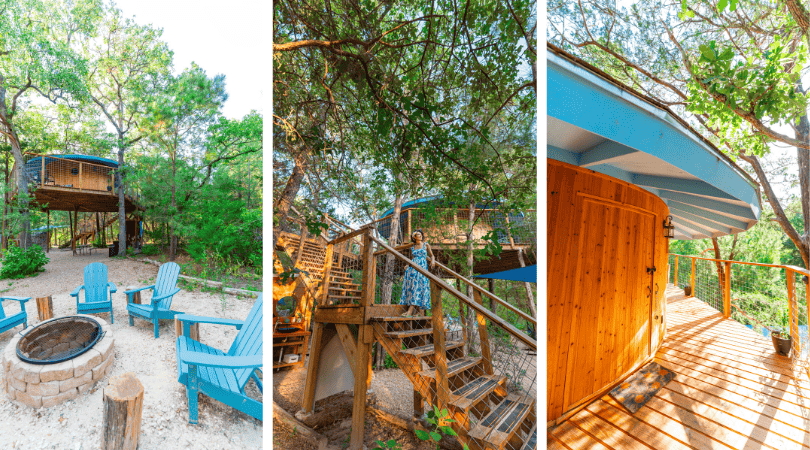 The Elf's Aerie Treehouse is a pet-friendly, treetop escape surrounded by the tranquility of nature in Paige, Texas. Whether you're seeking a romantic retreat or a family getaway, this treehouse promises a one-of-a-kind experience with 40+ acres of lush greenery to explore.
Click here to read about their equally magical Hobbit Treehouse, another one of the unique rental homes on property at the Lost Pines Shire.
Excited for your stay at the Elf's Aerie Treehouse? Book now!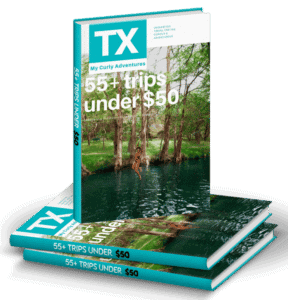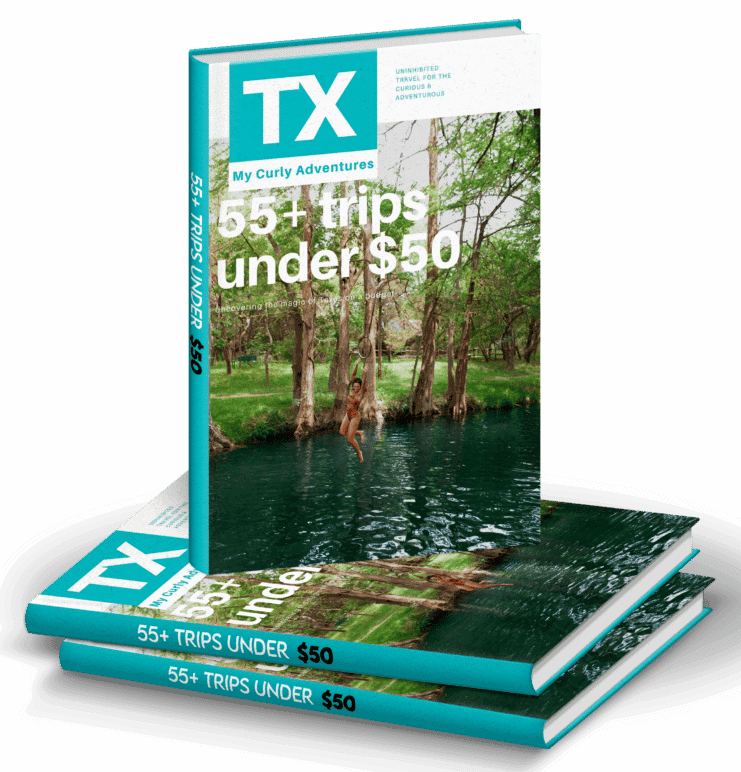 With our latest edition of our Texas Travel Guide, you can take an exciting vacation every weekend without breaking the bank and still have more to do! And in just one trip, the guide pays for itself! You'll be amazed at all the hidden gems, international influence, and wacky attractions you'll find all over Texas!
Not ready to purchase quite yet? We wanted to make this guide as accessible as possible, so we've shared our 1st edition of our guide, 50 Texas Trips Under $50. Click the button below to get yours for FREE!
The Interior of Elf's Aerie Treehouse
Upon arrival, you are welcome to request a guided tour from the property manager. They'll show you the scenic trails, hidden nooks, and picturesque vistas on-site.
You'll ascend a set of stairs that lead to a circular, wooden cabin suspended 18 feet above the ground, surrounded by breathtaking scenery in every direction. The surrounding raised deck provides ample space to unwind and soak in the natural beauty that surrounds you.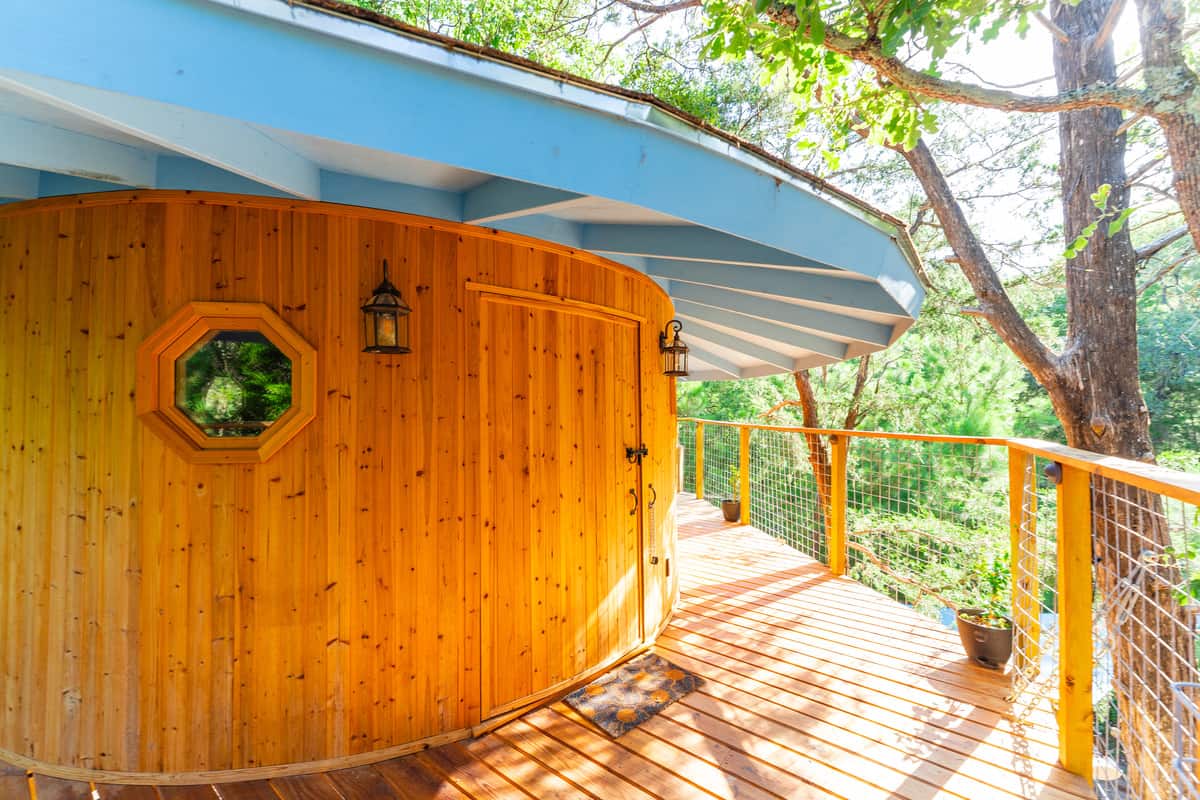 The Second Floor
The creators of the Lost Pines Shire crafted a furnished, west-facing deck, making it the perfect place to watch the sunset. During the day, keep your eyes peeled and you might just spot some wildlife.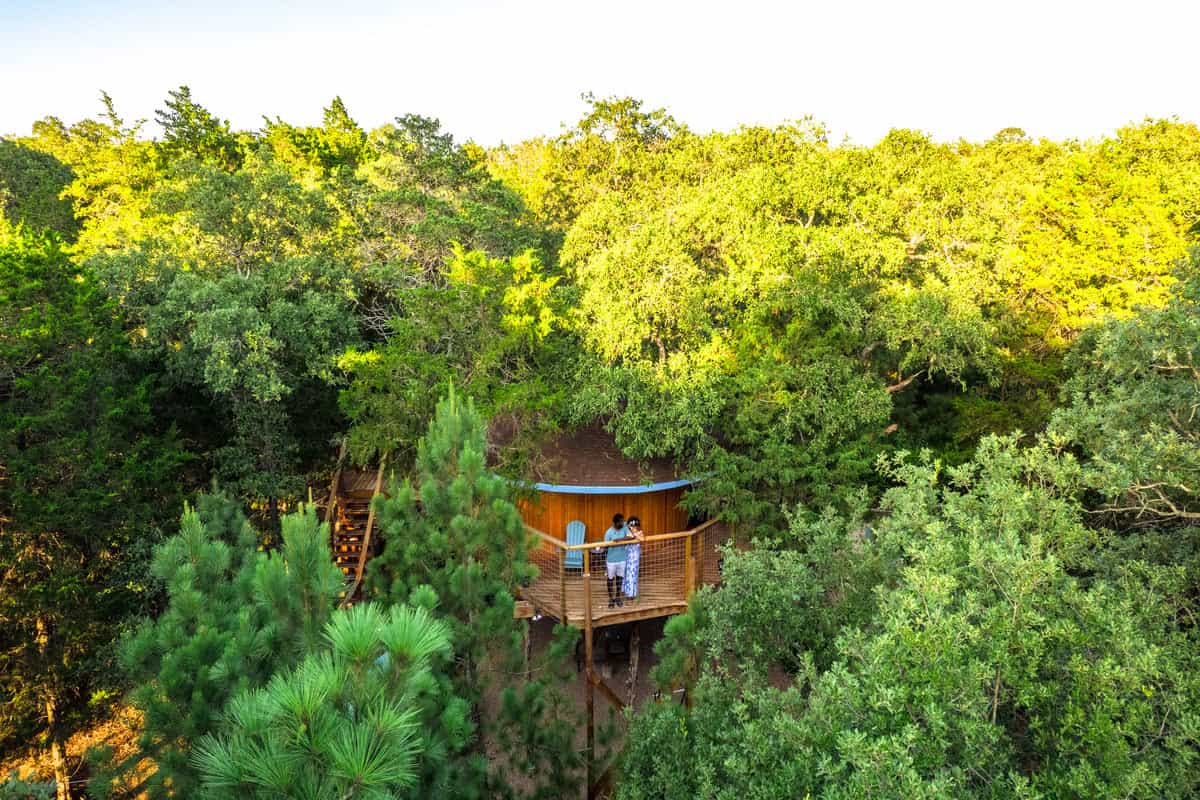 While staying at the Elf's Aerie Treehouse, you'll experience a sense of comfort and luxury around every corner. Guests are supplied with clean sheets, towels, water, a mini fridge, and a coffee maker with coffee.
The second-floor is furnished with a queen-size bed and two convertible lounge chairs. For additional sleeping space, they even transform into twin-size beds! Fairy lights also twinkle overhead, mimicking the stars and casting a magical glow when the sun goes down.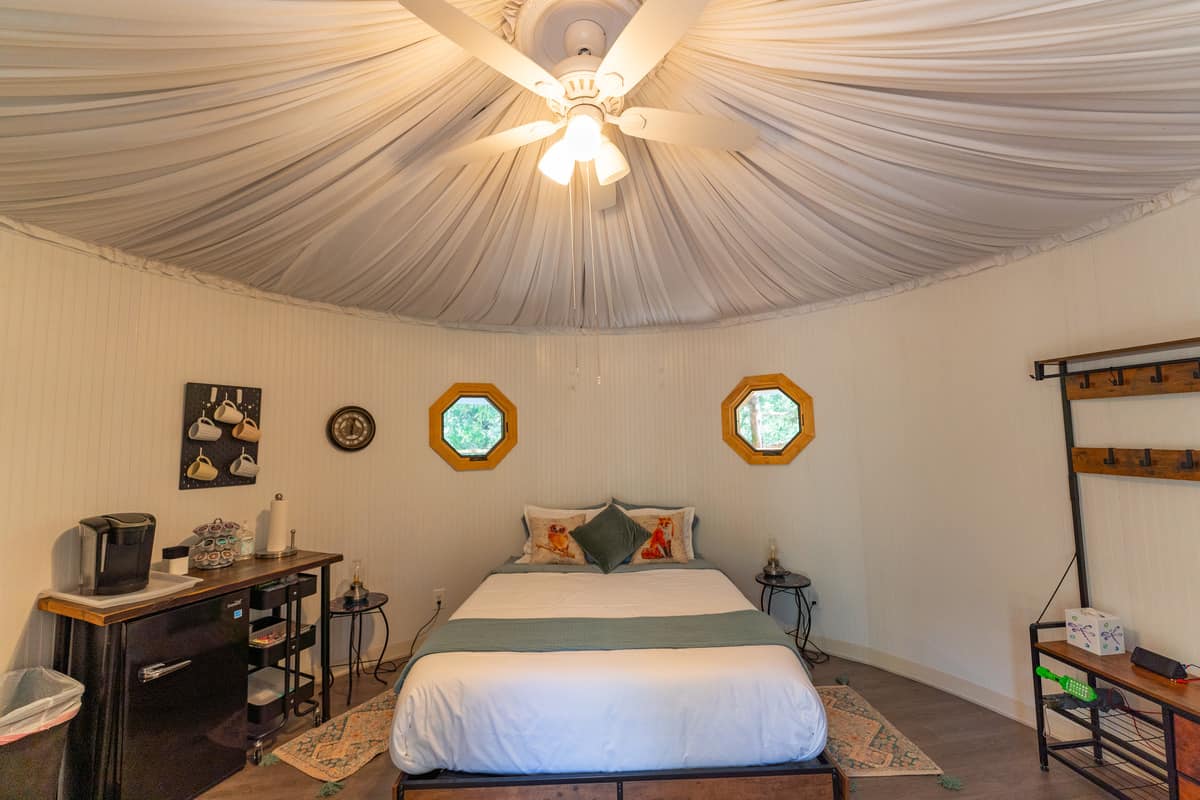 In case you are concerned about the unpredictable Texas weather, worry not. The Elf's Aerie Treehouse is equipped with an air conditioning and heating system, ensuring you can stay cozy and comfortable year-round.
The Ground Floor
Descend to the lower level and you'll find an array of amenities that seamlessly blend in with your surroundings. An incinerator bathroom offers both a modern and sustainable convenience.
The outdoor shower is made from recycled bottles for a touch of quirky elegance. For you convenience, there is hot and cold water, a rain shower head, and a body sprayer. Guests also have biodegradable shampoo, conditioner, and body wash at their disposal.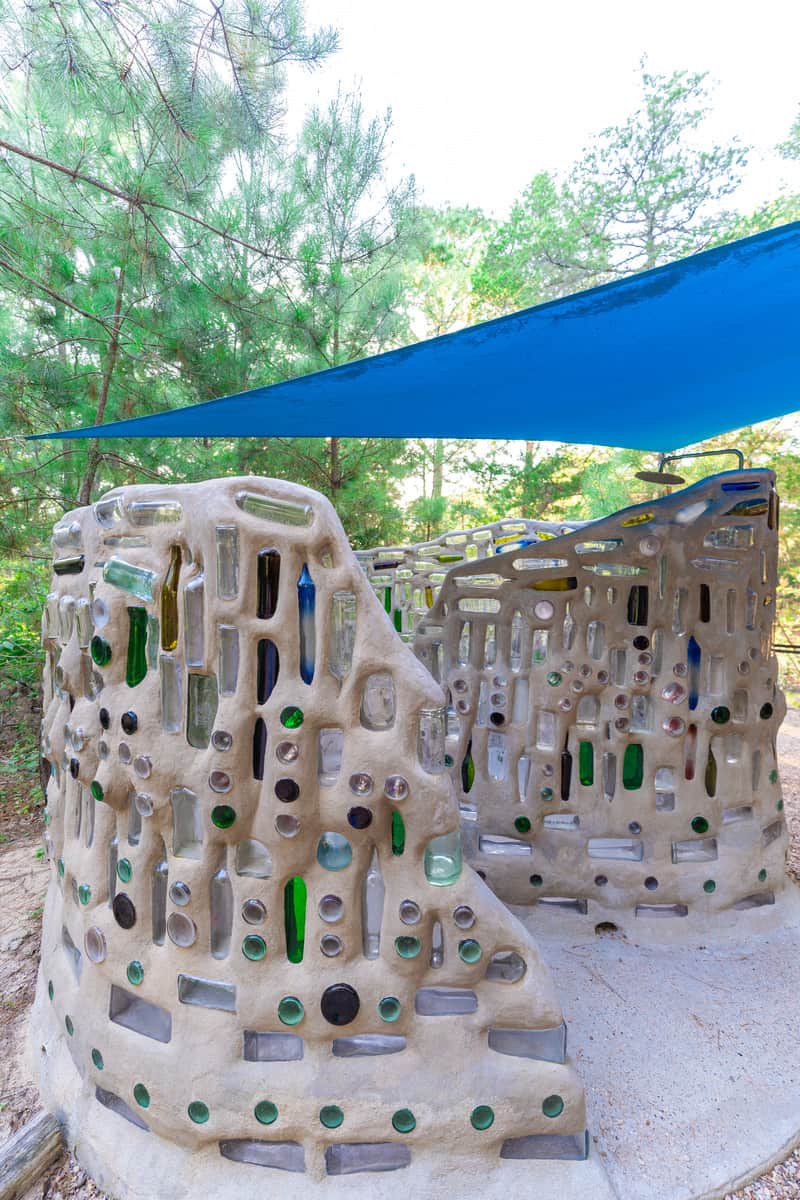 The outdoor kitchen is a culinary haven! There's a propane grill, pots and pans, dishware for four, cooking utensils, and even a kitchen sink. You can make yourself right at home while soaking in the fresh air and natural beauty. There's also a fire pit with fire starters, wood, and a lighter.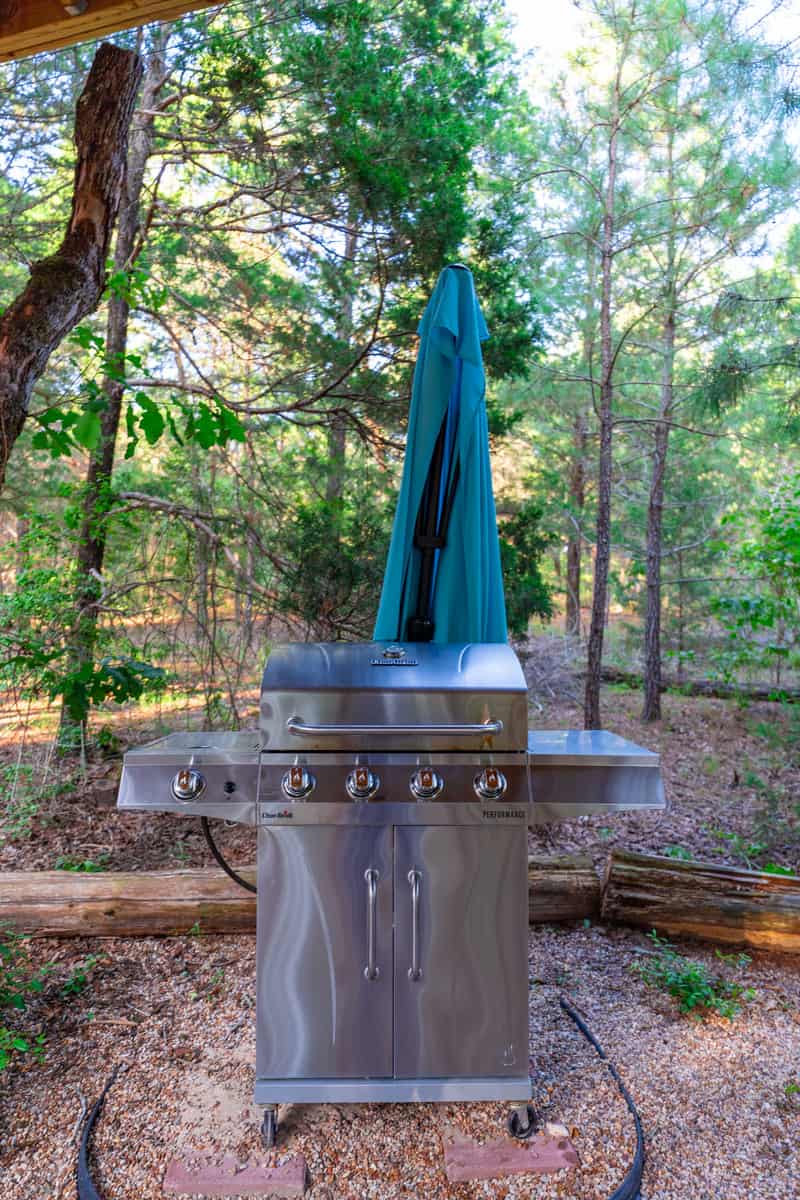 The owners encourage you to bring a cooler to keep your preferred beverages ice cold while sitting around the campfire.
However, it's worth noting that this retreat deliberately excludes Wi-Fi so visitors can unplug and reconnect with nature. Nevertheless, the treehouse's strategic location ensures a strong phone signal so you can still use your cellphone if needed.
Things to Do Near Elf's Aerie Treehouse
While Elf's Aerie is a great place to relax, there's also an abundance of fun things to explore nearby.
You can enjoy a variety of outdoor activities at Lake Bastrop South and North Shore Parks including hiking, fishing, and boating. Or, head out to Bastrop State Park and immerse yourself in nature on the scenic hiking trails. Be sure to verify the on-site pet policies during your visit and pick up after your pet.
Pack a picnic lunch and rent kayaks on the Colorado River for a fun excursion, and when you're ready to take it easy, there's a refreshing pool on-site.
Spend the afternoon in nearby Bastrop browsing the charming antique stores and enjoy dinner at one of the downtown restaurants.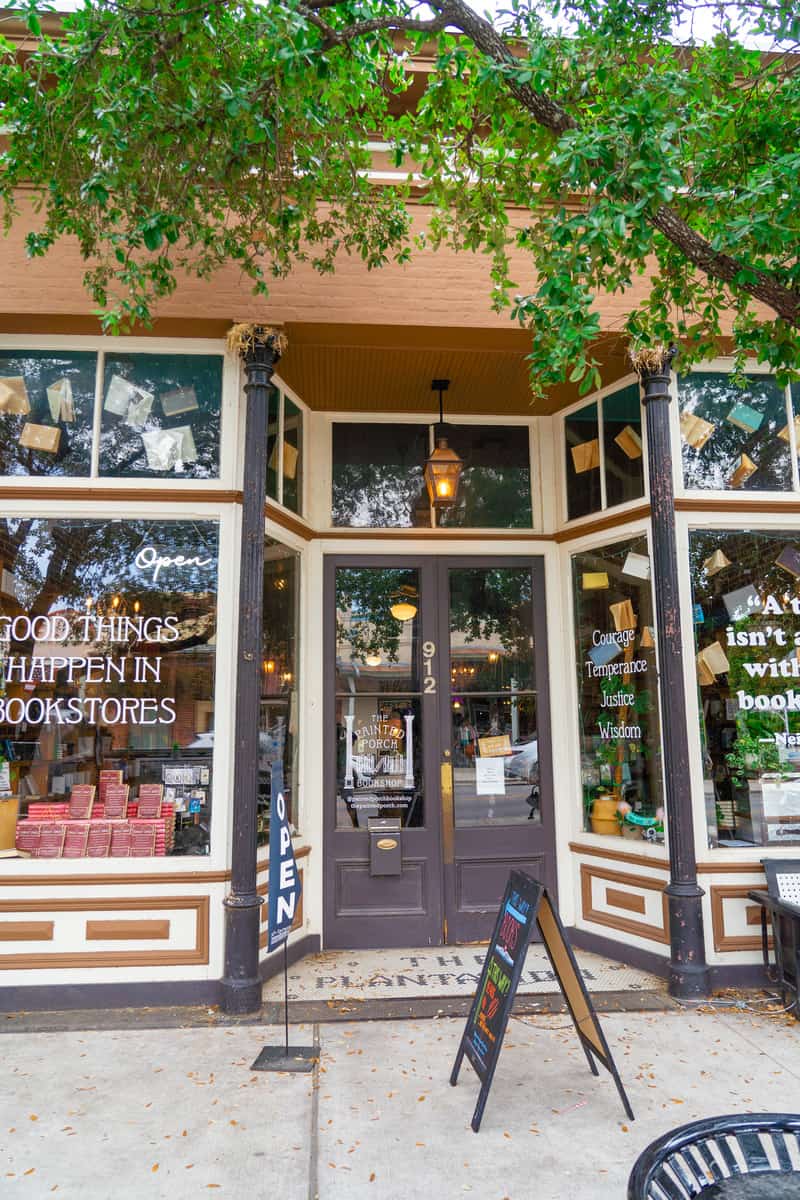 Elf's Aerie Treehouse: Final Thoughts
With its unique blend of enchantment and comfort, Elf's Aerie Treehouse in Paige, Texas provides a rare opportunity for you to create memories that will last a lifetime.
Whether you seek solace in the great outdoors or long for an escape from the mundane, the Elf's Aerie Treehouse promises an unforgettable, pet-friendly retreat just a short, one hour drive from Austin.
Check out the other properties on-site at the Lost Pine Shires, including their Hobbit Treehouse!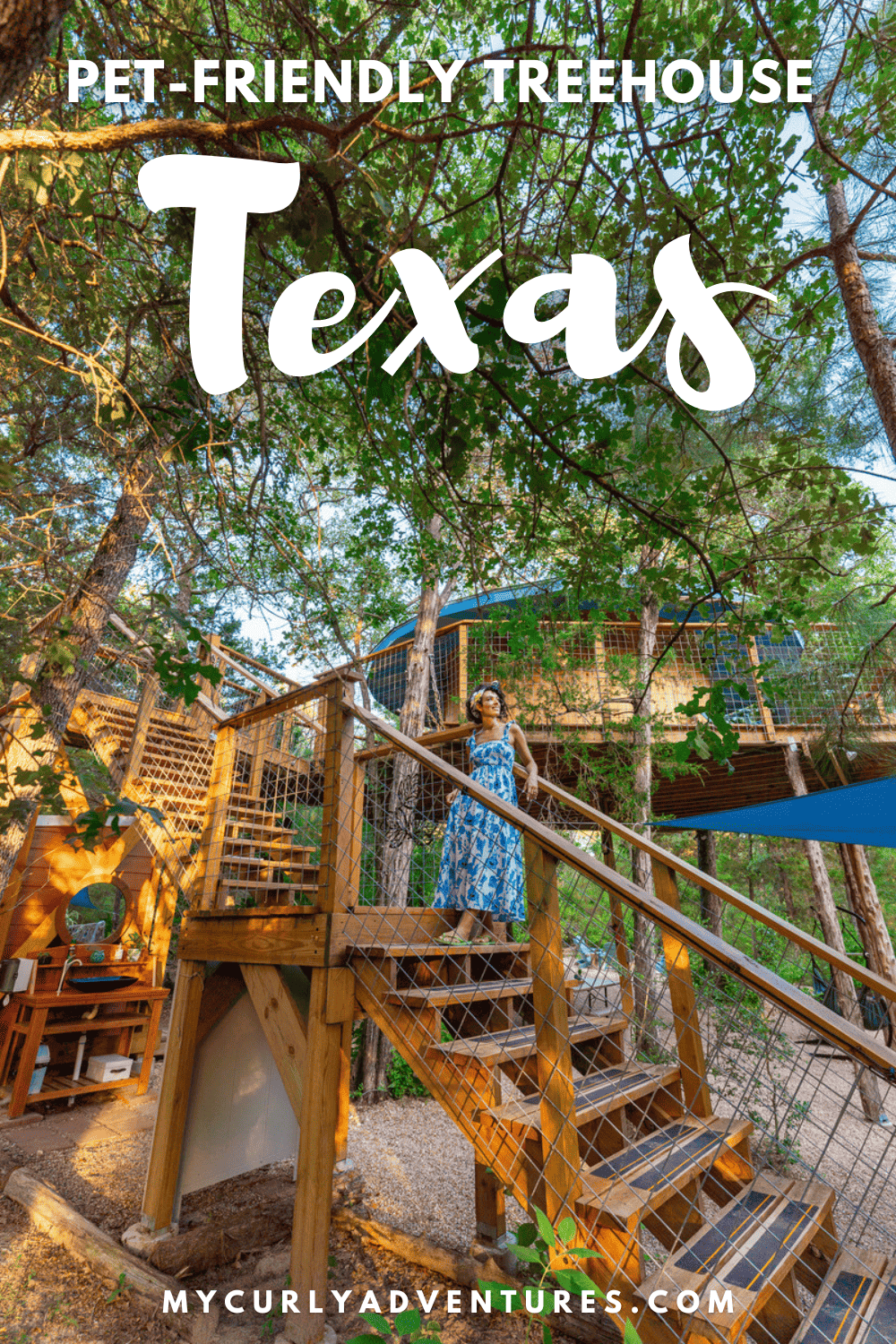 Elf's Aerie Treehouse