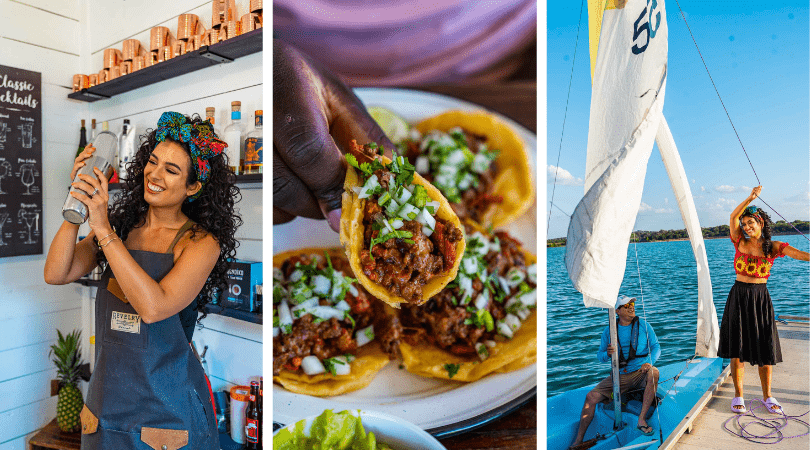 With its location near the water, the rolling Texas Hill Country, and everything from wine bars to chef-prepared cuisine and shopping, it'll be easy to brainstorm memorable date ideas and things to do in Boerne TX. Whether you're looking to experience something new or quality time together on a Texas-centered getaway, Boerne is a great vacation destination if you're looking for romantic things to do for couples! To take full advantage of all the fun there is to have in Boerne, book a room at the Kendall Hotel!
Go Sunset Sailing
This romantic date idea for couples in Boerne TX is not only immersive, but so romantic! You'll get to try out steering and turning, as well as adjusting the sails under Captain Chapa's patient guidance. The way the sun hangs over Boerne Lake, blending the sky and water together, will be a moment you'll want to remember forever. The adventure doesn't have to end there either! You can swim, jump off the dock, or go for a walk up on the hill overlooking the lake, a great spot for more sunset photos, or perhaps a proposal? Captain Chapa has experience with proposals on his boat as well, including one where he planted a note in a bottle.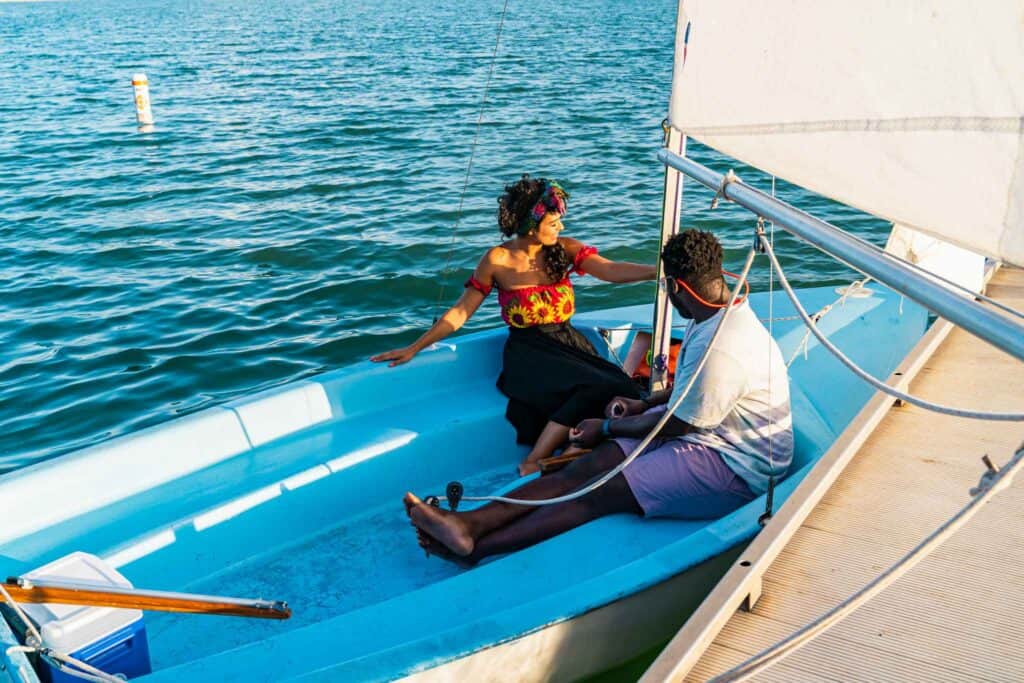 Participate in a Cocktail Workshop
For a date idea where you and your honey can try something new and laugh together, attend a cocktail workshop at Assemble Cocktail in Boerne. You'll learn the techniques of bartending, including some history and lingo, all while making two unique cocktails! Lillian is incredibly knowledgeable, and she makes the class so fun! Buy some bartending tools on-site and take your recipe card home with you for an at-home date night! Visit her website for a list of workshops and other events, like yoga and cocktails.
Lillian's workshops don't use artificial colors or dyes, only natural products and syrups made from scratch. Additionally, Lillian values inclusion, so she loves coming up with mocktails so those avoiding alcohol can have fun as well.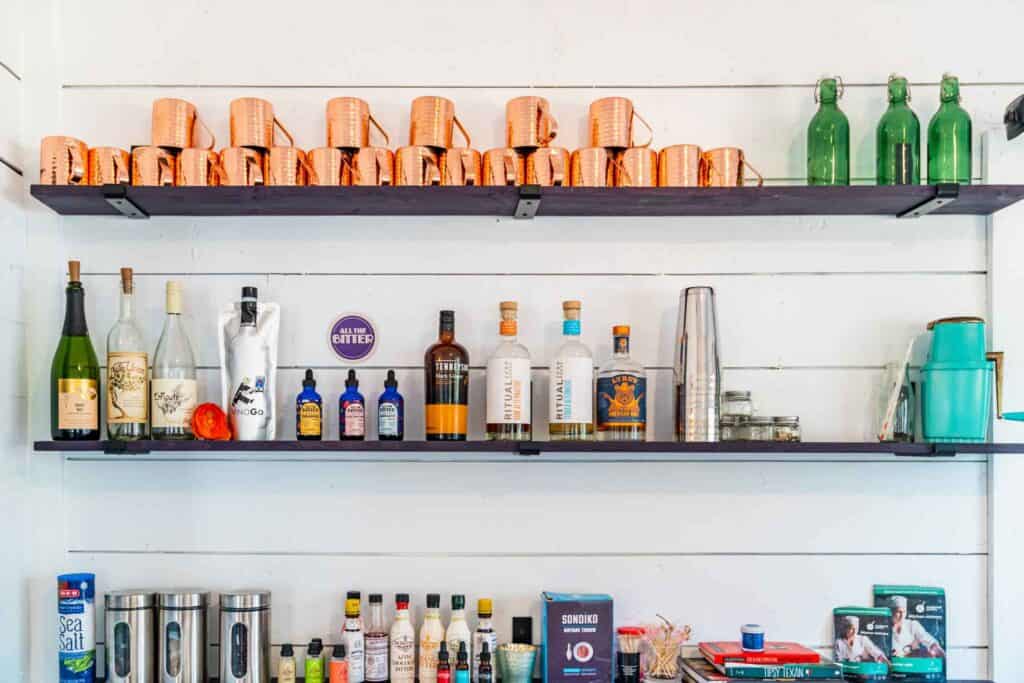 Note: You may not know it's there unless you know what you're looking for, so we're here to help! Once you find some parking, just walk behind Sanctuary Vintage.
Shop the Hill Country Mile
The Hill Country Mile in Boerne is home to so many bright boutiques and spacious antique shops if you're looking to add some shopping to your list of things to do. Pop into La Te Da for cute accessories and Latin-inspired items, Mainly Vintage for vintage pieces in an array of styles, Epicure for a sandwich and some gourmet food items to add to your list of go-to's, and Flashback Funtiques for photos inside their phone booth or beside their cow statue.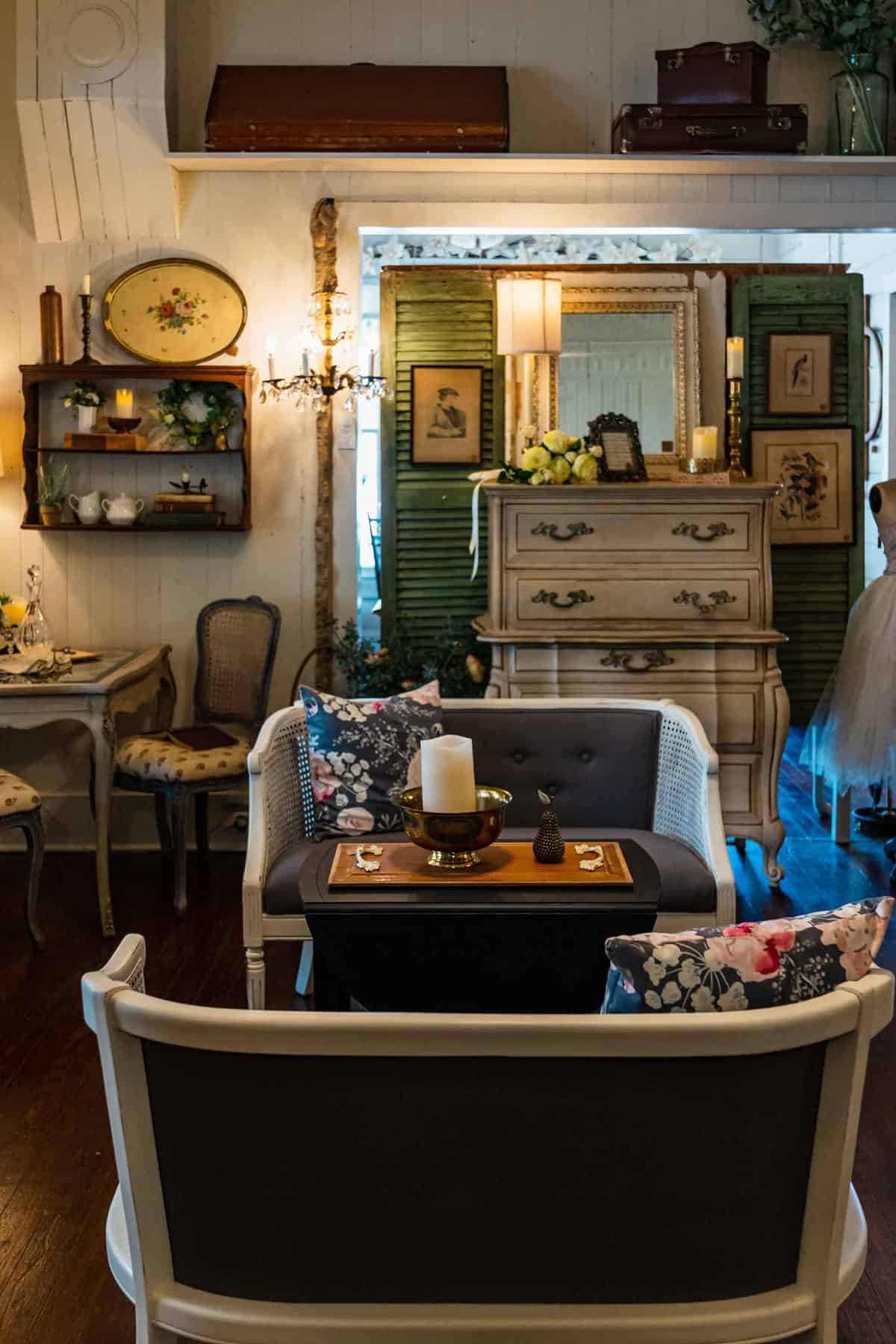 Visit a Wine Bar
If you're on the lookout for some wine for your next romantic date idea in Boerne, check out Thirty-Eight & Vine, conveniently located along the Hill Country Mile. You'll have free reign to taste any number of their 40 different wines. You can choose from one-ounce tastings, half-glasses, or full glasses if you find one you really like or an old favorite! Simply give them a card when you enter in exchange for something that looks like a hotel key card. This will make it easy for you to explore, relax, and sip before ringing up your tab. Lounge inside or grab a seat on their patio! They also offer champagne, sparkling wines, sweet wines, cheese, and charcuterie.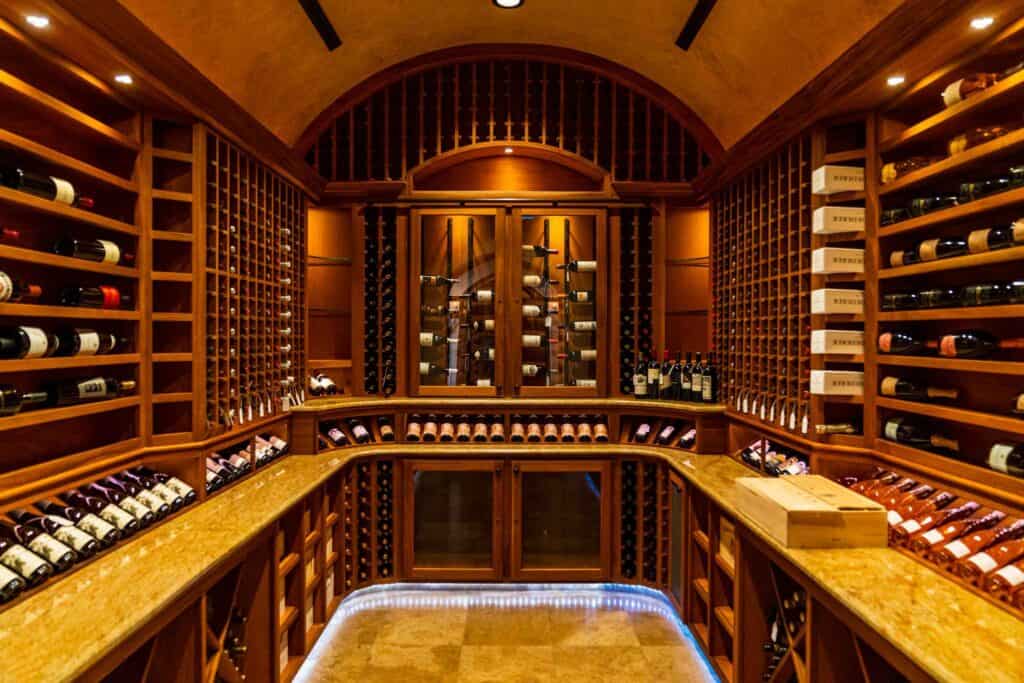 What's especially cool about this idea for things to do for couples in Boerne is you can try more expensive wines without committing to a full glass and spending more than your budget allows. If you're looking for something more budget-friendly, other wines can be as cheap as a couple of dollars for an ounce.
Attend a Concert in a Cave
Music is always best enjoyed when the acoustics are immaculate, so what better way to plan a luxurious date than with a concert inside a cave? The Cave Without a Name just outside of Boerne hosts a variety of events, including all kinds of musical performances and even weddings! See their website for upcoming shows and be prepared to be amazed via every one of your senses! The cave is a comfortable temperature all year round, but make sure to wear shoes that will allow you to walk up/down a large number of stairs and across the gravel floor.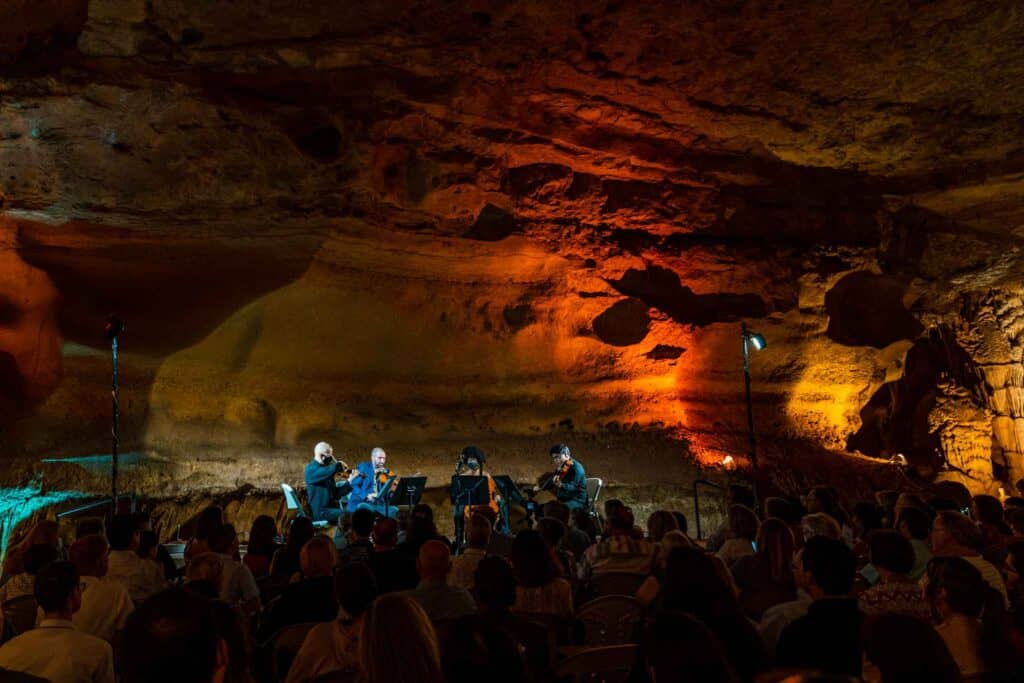 Grab a Beer
Free Roam Brewing Co. has a rotating craft beer menu of both their own brews and featured pours. Pair them with tacos from a local spot, food from visiting food trucks, or alongside live music. Check their website for upcoming events like yoga in the beer garden. This bar is also pet-friendly, including the inside so bring along your fur baby if you add this date idea to your list of things to do for couples!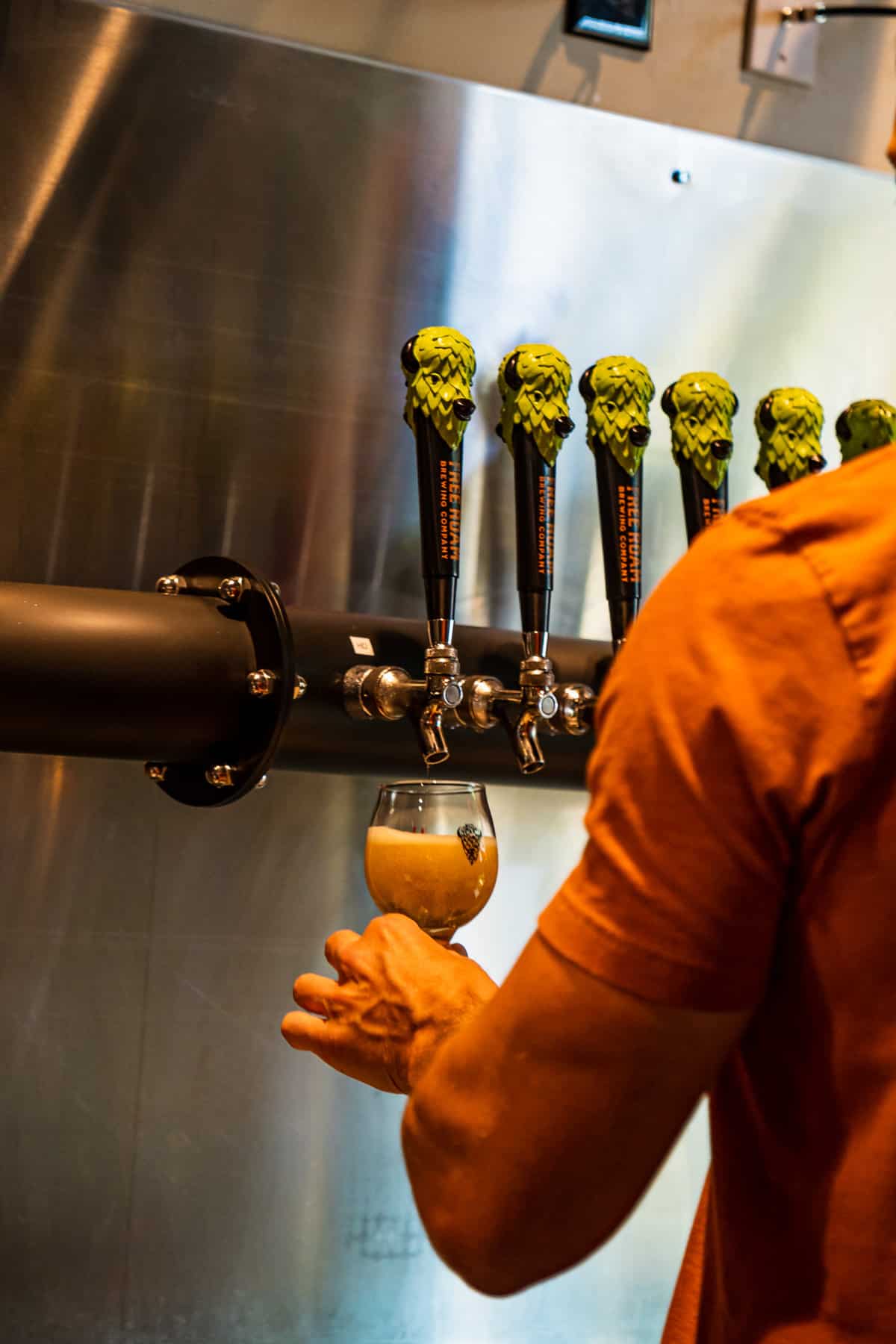 Stay at a Quaint Hotel
The Kendall is the pinnacle of luxury and charm. It has a variety of suites with balcony views just steps from your door; tasteful, vintage decor in every room; beautiful bathrooms with features like free-standing, claw-foot tubs, among other lodging options. Sleep in a church, fit with a sitting room and an expansive bathroom, a colorful schoolhouse, a cute cabin, or a home with your own front porch. Not to mention there's a steakhouse on-site, Peggy's on the Green, if you're looking to eat your fill and relax. A short walk from the Hill Country Mile and other things to do in Boerne, the Kendall is the perfect place to call home during your next romantic weekend.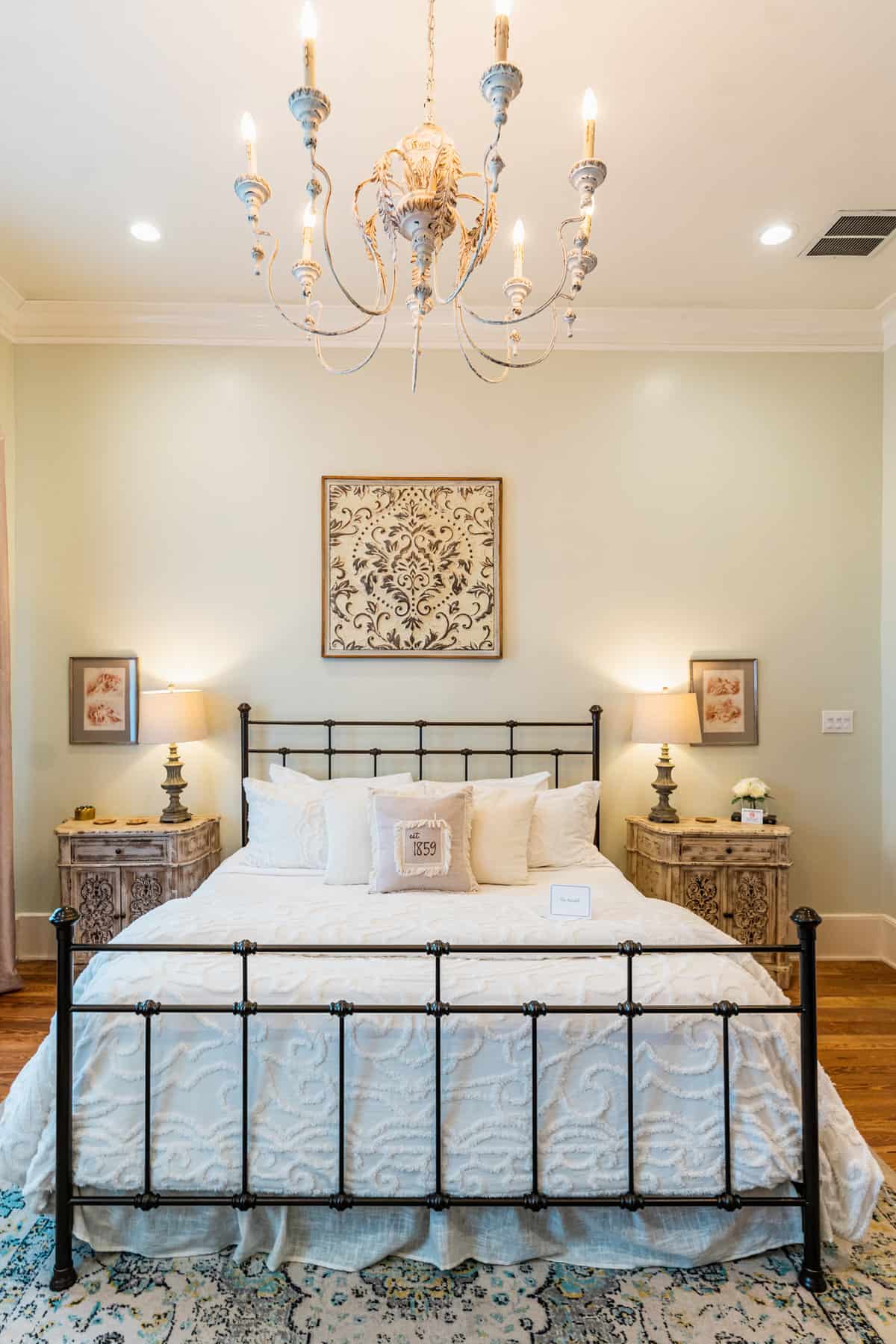 Where to Eat in Boerne TX for Couples
Plan a Romantic Dinner
Las Guitarras not only serves tasty, carefully crafted dishes, but the live flamenco guitar will make this romantic date idea even better! Start off with complimentary chips and salsa, maybe add on guacamole and Queso Flameado appetizers.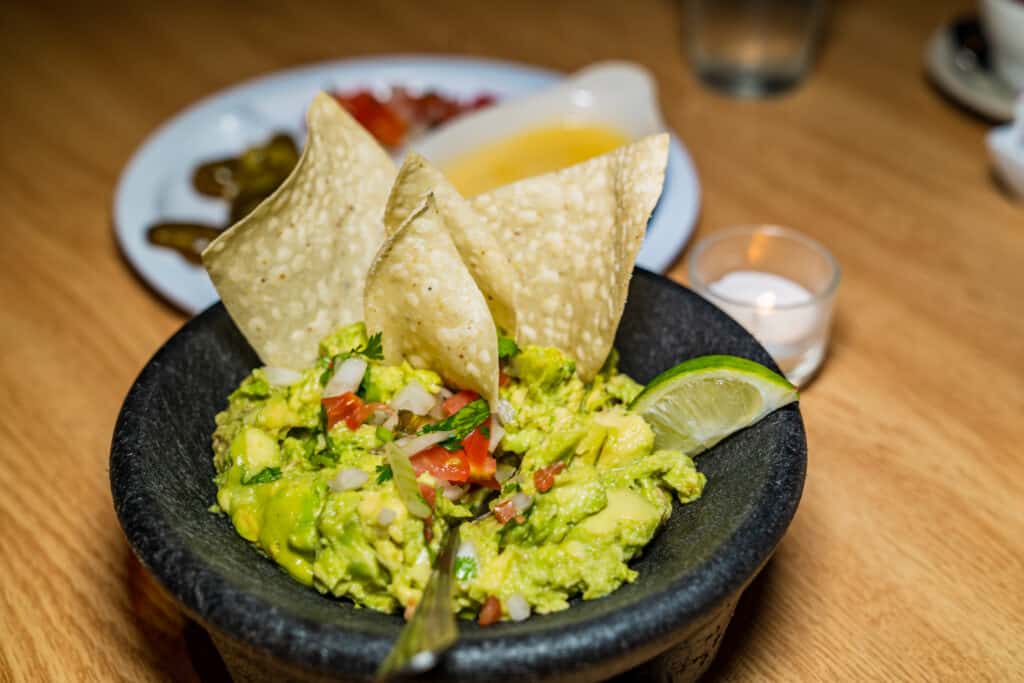 Their Chile en Nogada, a beautifully roasted pepper filled with ground beef, blanketed in Creamy Walnut Sauce, and topped with bright pomegranate seeds has a hint of sweetness and cinnamon, complementing the sauteed peaches, pears, and apples. Their Enchiladas Poblanas are generously filled with moist, well-seasoned shredded chicken and covered in a Poblano Sauce and Queso Fresco. For something different, order their Trucha a la Plancha, a flaky rainbow trout served with sauteed red onions and bell peppers, sliced avocado, and a rice dish with peas and sweet corn. Sip on a refreshing glass of sangria or a margarita in the cutest cactus glass.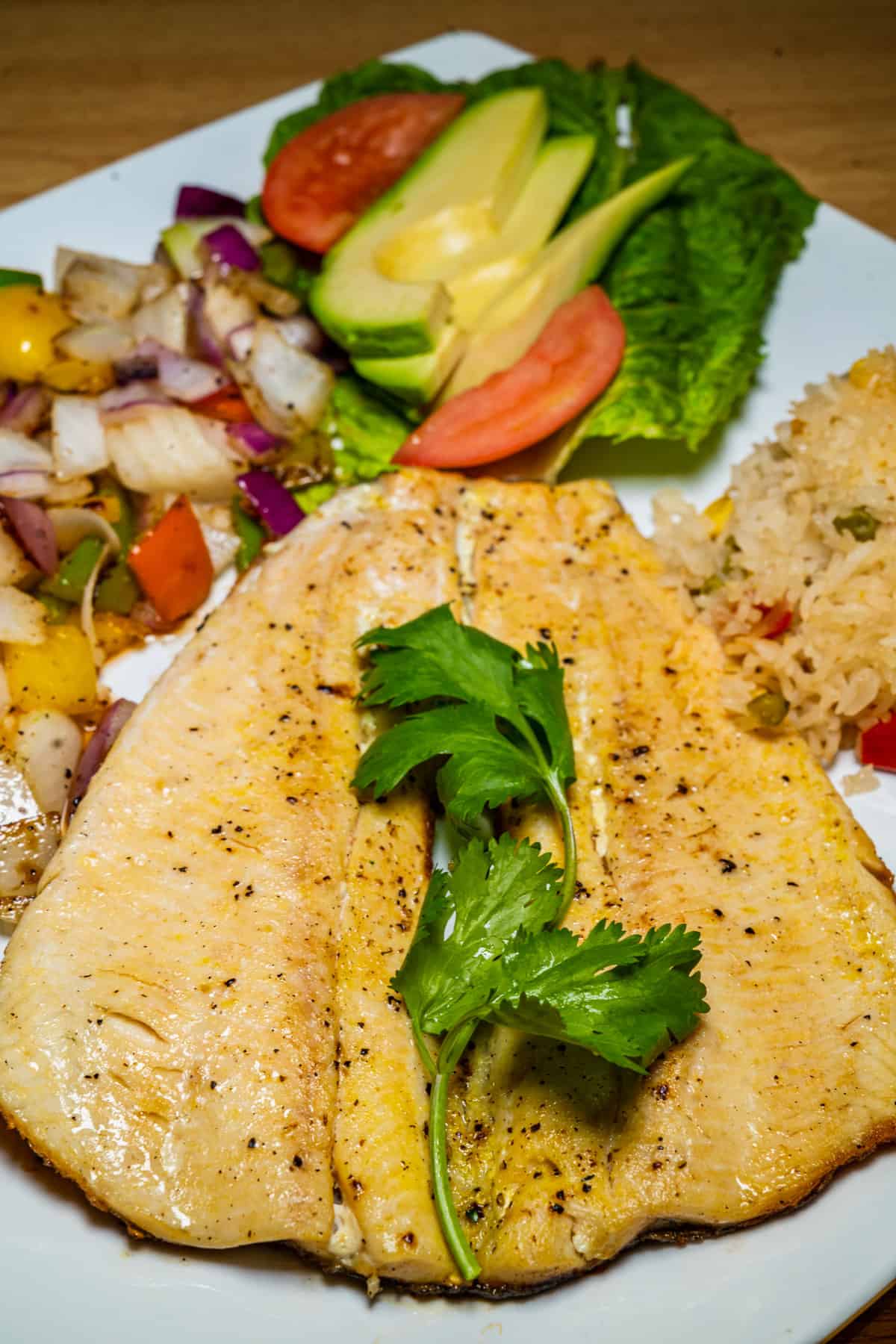 Enjoy a Homemade Breakfast on the Porch
Serving the freshest breakfast, spend your morning relaxing with your favorite person at Gather Boerne. Incorporated into a renovated 1920's home with a spacious yard and front porch, this family-owned spot doubles as a restaurant and event venue. Order their English Muffin "BrieLT," Sweet Potato Bowl topped with a fried egg, or a decadent plate of their Summer Peach French Toast topped with Lemon Curd, Berries, and Cream Cheese Mousse. Add on pastries and if you feel so inclined, come back for lunch and a beer!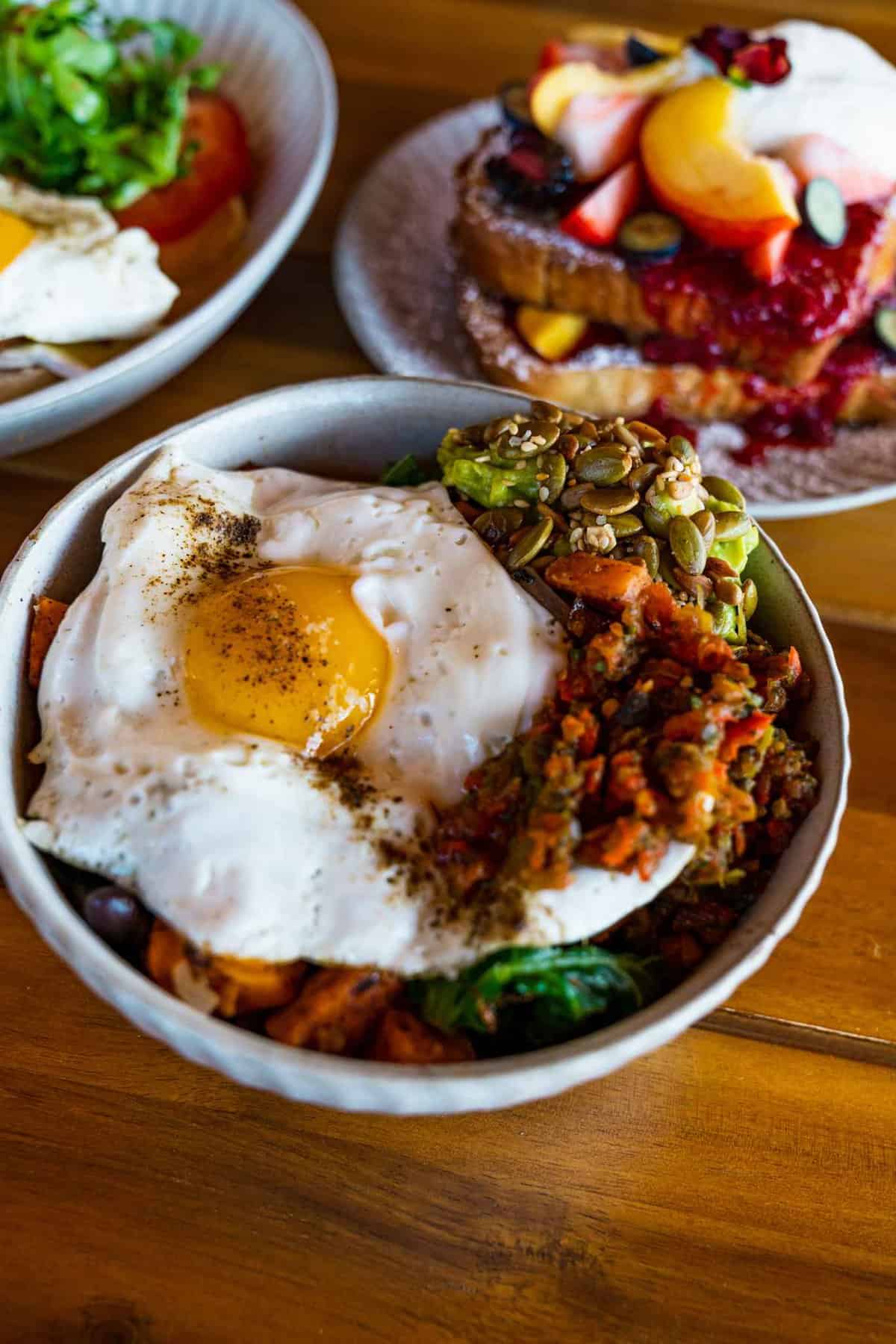 Eat in an Old Train Station
Reminiscent of a high-end restaurant you'd find at a country club, the Creek Restaurant serves a distinct lunch and dinner menu, with dinner being a more elevated experience, ideal for a romantic date idea for couples. If the weather allows, ask for a table overlooking the creek and its lily pads and the sound of the waterwheel turning nearby. Ask about their rare wine list and seek guidance from their on-staff Sommelier. Then cleanse your palate with gelato brought over from Skyline Gelato in Kerrville. The restaurant shares the property with an event venue equipped with a private kitchen and offering three packages. Simply email them for more information.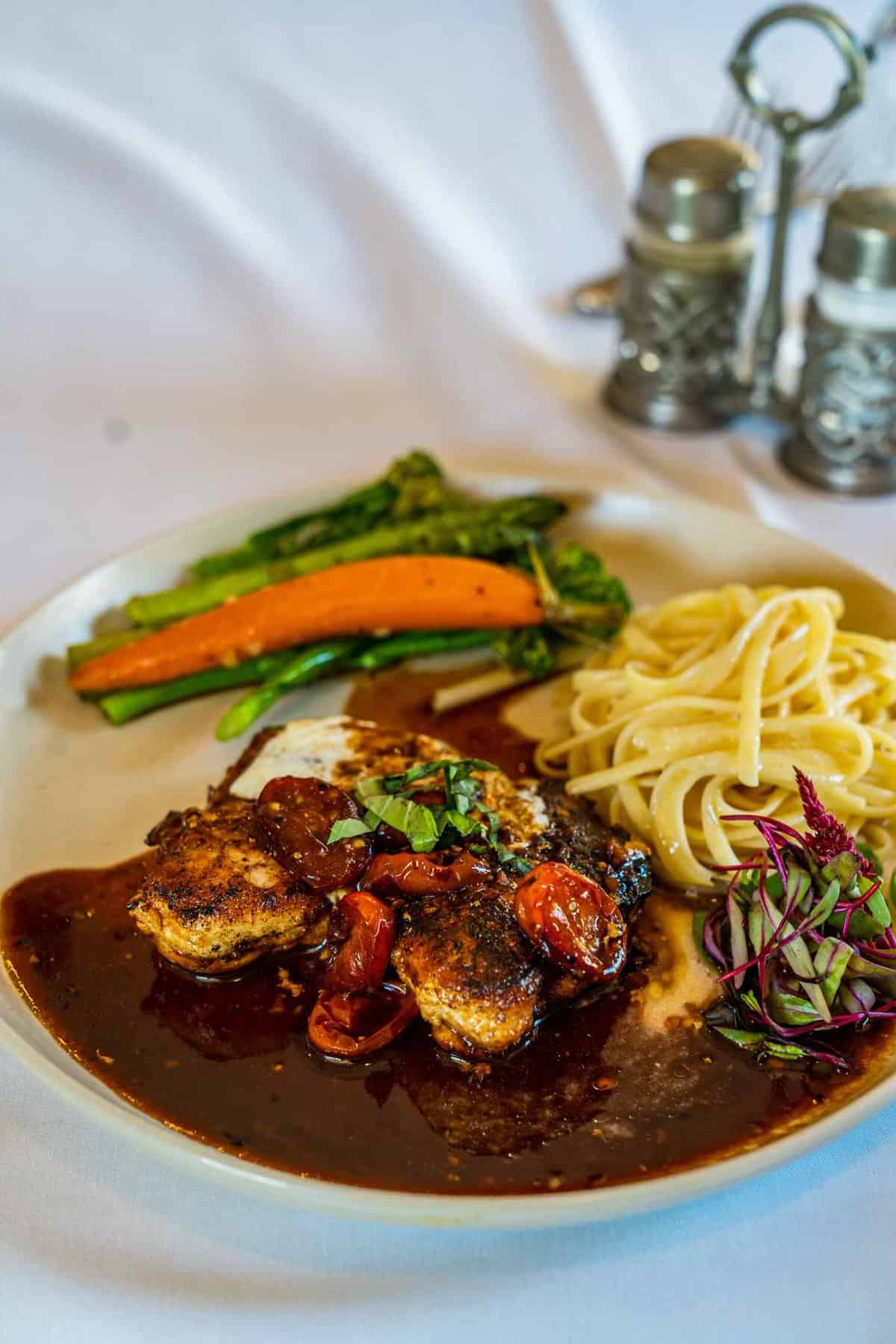 Share a Cinnamon Roll as Big as Your Head
If you and your partner are in the mood for something sweet that is also perfect for sharing, stop at Richter Bakhaus for one of their giant cinnamon rolls. You can also choose from bakery items like duffins (donut muffins) filled with lemon curd and blueberries, banana bread, maple bacon donuts, vegan pretzels, and Klobashek Kolaches made with sausage and cheddar cheese. You can also choose from their homemade ice creams and coffee drinks. Bring your fur baby along and add some quality time outside together on your list of things to do for couples!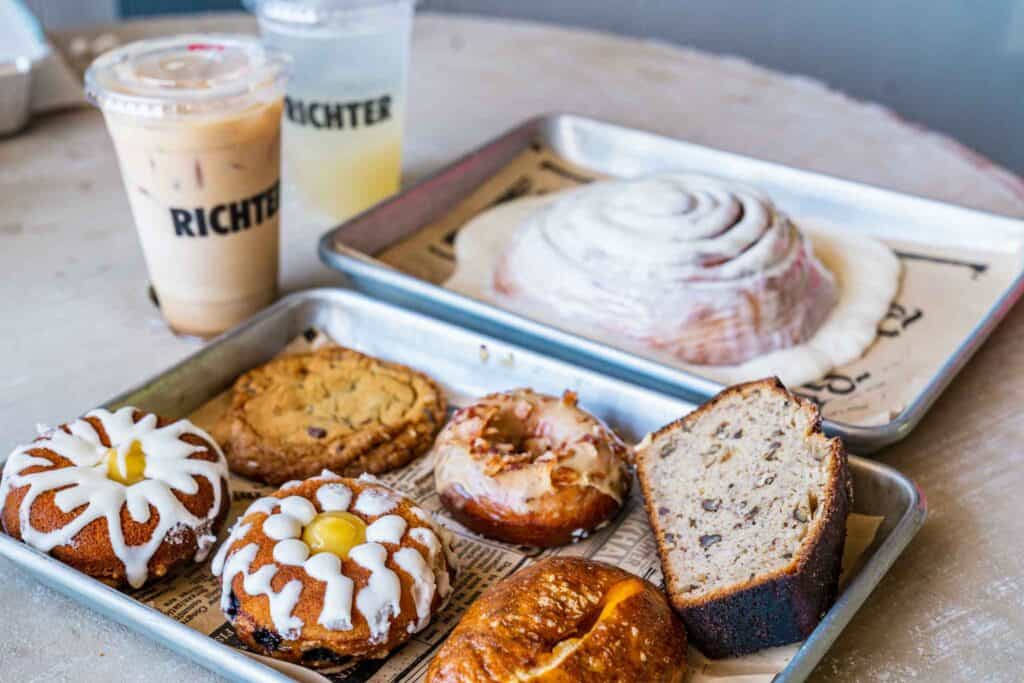 Taste Authentic Mexican Street Tacos in Boerne
Made with handmade, corn tortillas and seasonings from Mexico, Boerne Taco House is definitely worth a visit! Their dishes include Campechana Street Tacos with beef, pastor and toasted Oaxacha cheese, a Pirata Plate with your choice of beef, chicken, or shrimp tacos, beautifully seasoned Pollo Asado, Enchiladas Verdes, and even some vegan and keto options. Although the restaurant isn't pet-friendly, they do have a patio!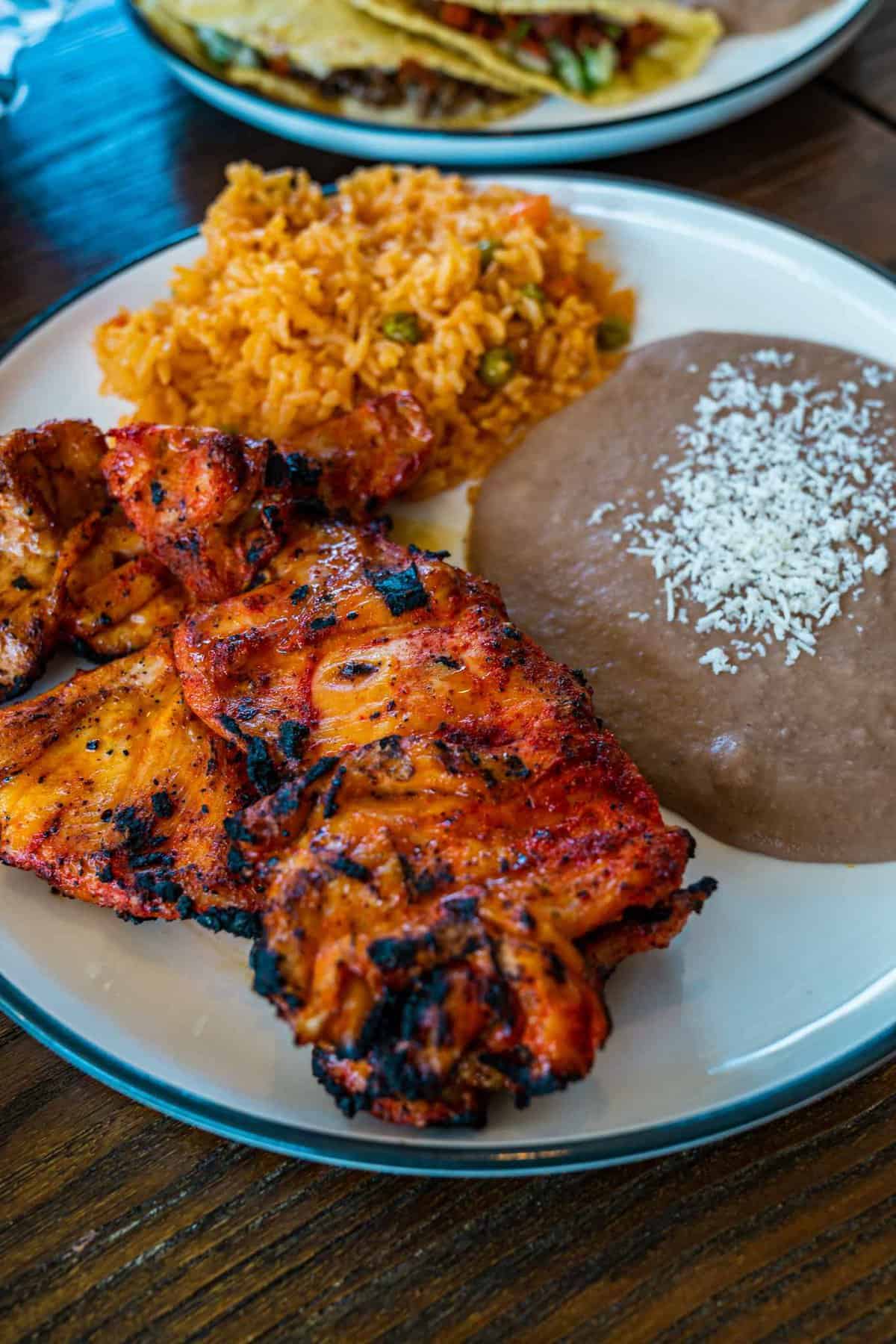 Romantic Things to Do for Couples in Boerne TX: Final Thoughts
Boerne has continued to blossom, offering some of the most unique and romantic things to do for couples. Choose from date ideas like sunset sailing, a meal accompanied by flamenco guitar, and laughing as you share a giant cinnamon roll before exploring the Hill Country Mile. Looking for more things to do in Boerne? Check out what we did the last time we visited and read all about our stay at the Kendall Hotel!