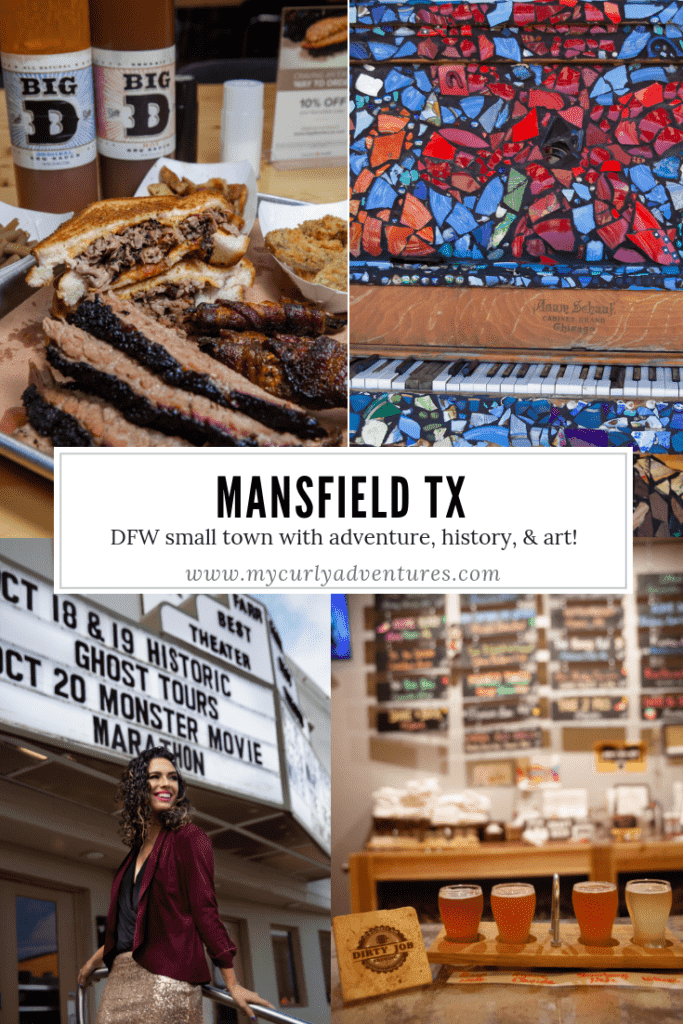 Right outside of Dallas-Fort Worth is the small town of Mansfield, Texas. Living in such a big city, it was nice to get away to this adorable town for some fun activities as well as resting from the big town craze. Mansfield is the perfect retreat for families as well as people who enjoy exploring hidden gems. And for a small town, there are plenty of things to do in Mansfield, TX! This guide to Mansfield, TX is part of the Texas Travel Series, a series to help Texans explore their own state and discover fun destinations for a quick weekend getaway!
Things to Do in Mansfield, TX – Main Street Mansfield
What is a small town without the charming downtown square!? Just in the downtown square alone there is plenty to do in Mansfield!
One of my favorite parts was the Farr Best Theater. I spent some time growing up in a small town (where literally the only thing to do was go to the theater!) and there's something about sitting back in a historic intimate theater watching the latest movies. They also have special events such as when we there with movie marathons and ghost tours!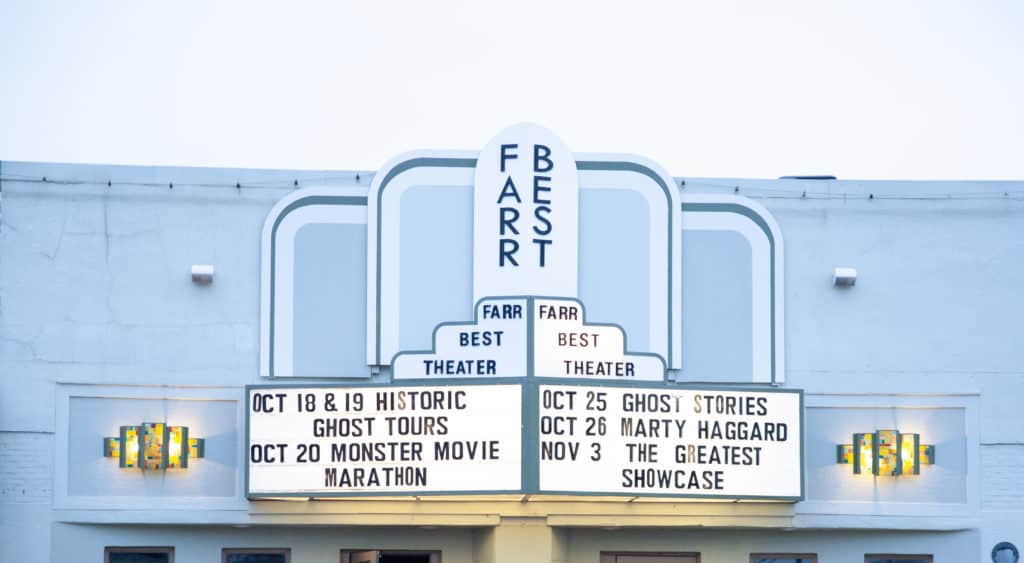 Speaking of ghost tours…Mansfield has taken great care to preserve their history including the more spooky side!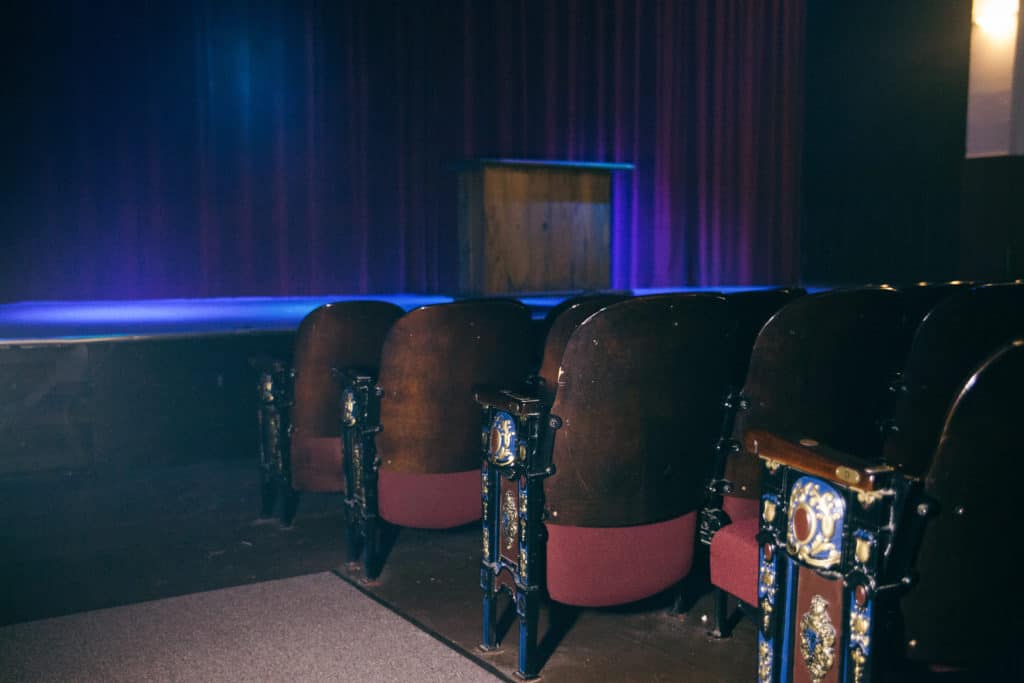 Starting at the Mansfield Museum, you can take a dive into the darker side of this city's past!
After a good scare, enjoy laughing over drinks at Dirty Job Brewing, named so after one brewing mishap left quite a dirty shop! As soon as you walk in you can see the barrels and where the beer is brewed. All beer is brewed in-house and is available in-house! We like our drinks on the sweeter side so we enjoyed a flight with Raspberry Beeret, Agave Davida, a Strawberry Hefeweizen, and a No Big Dill, a cucumber wheat beer that reminds you of a spa. They regularly host events such as trivia night, and it's a great place to meet the locals.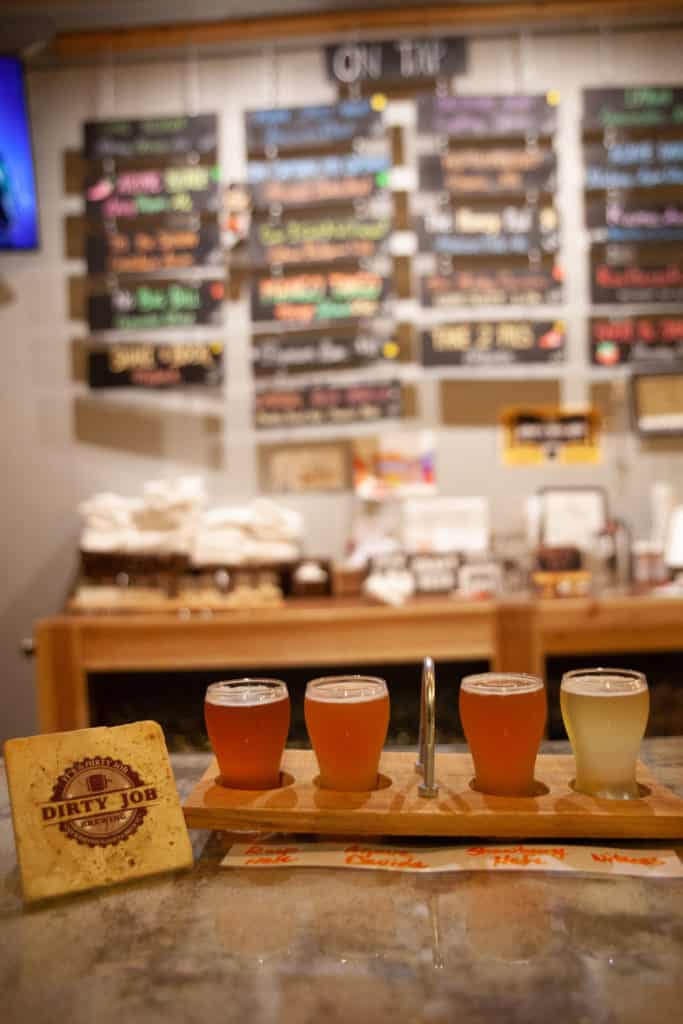 Shopping! Definitely take some time to explore all of the cute boutiques located through the square! We enjoyed stopping into Paisley Grace.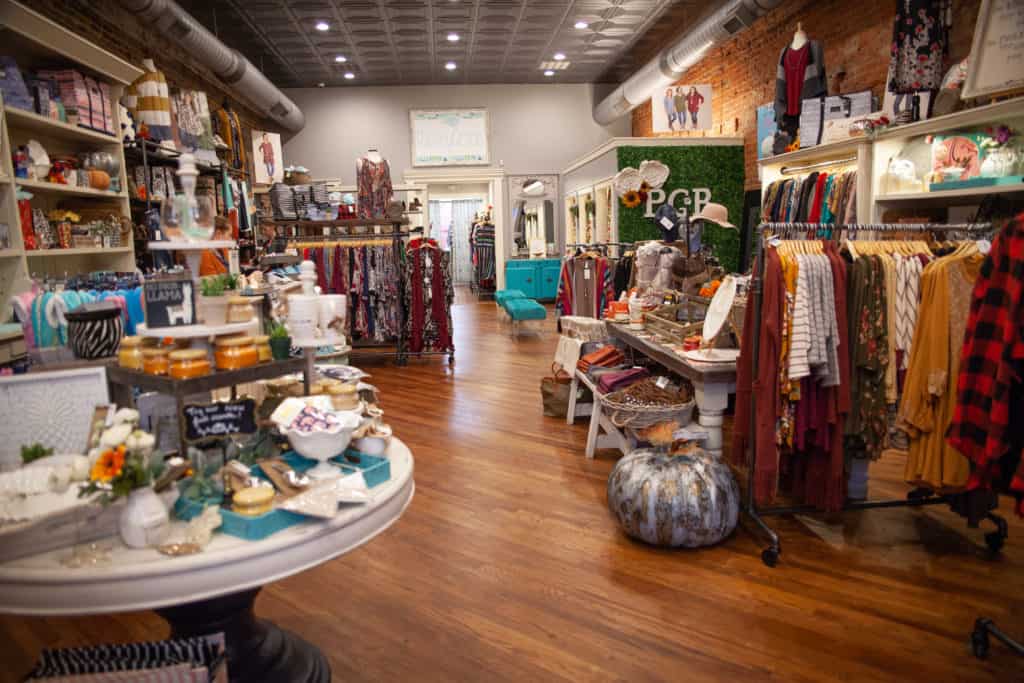 One thing that I thought was really unique about Mansfield, TX was the pianos! We found this on Main Steet, but as we drove around the town, we noticed a large number of artistic pianos throughout the Historic town. Make a game out of it, and try to get a picture with as many as you can!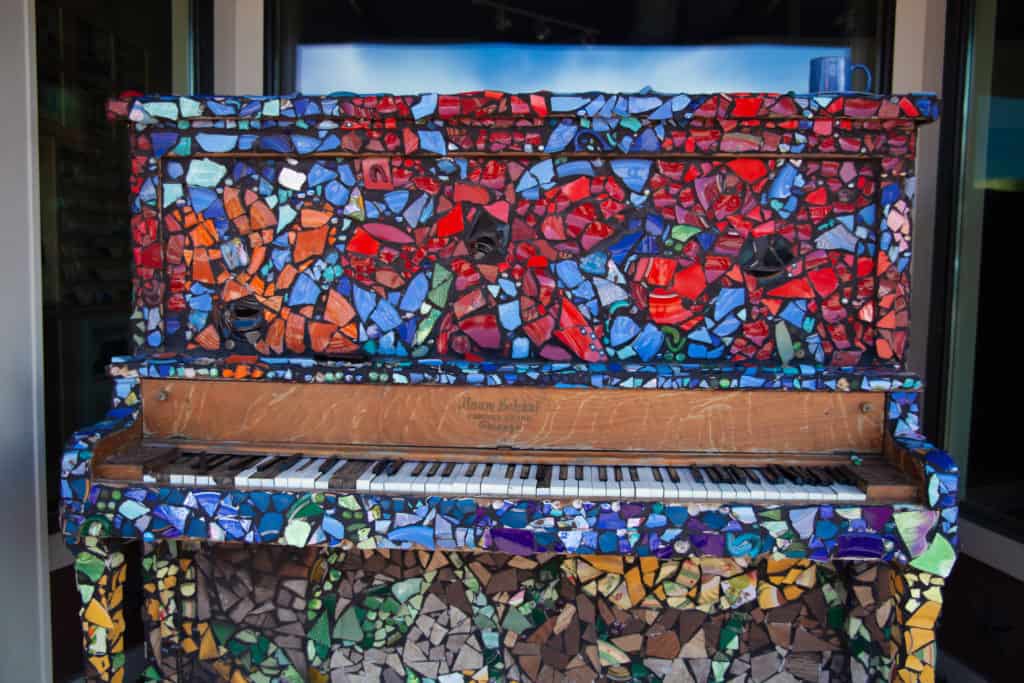 History fans will enjoy learning about Mansfield (named after R.S. Man and Julian Feild) and its past at the Mansfield History Museum. They have a walk-through section of the past, special artifacts from past residents, and a library where you could learn just about everything about Mansfield you could ever think of.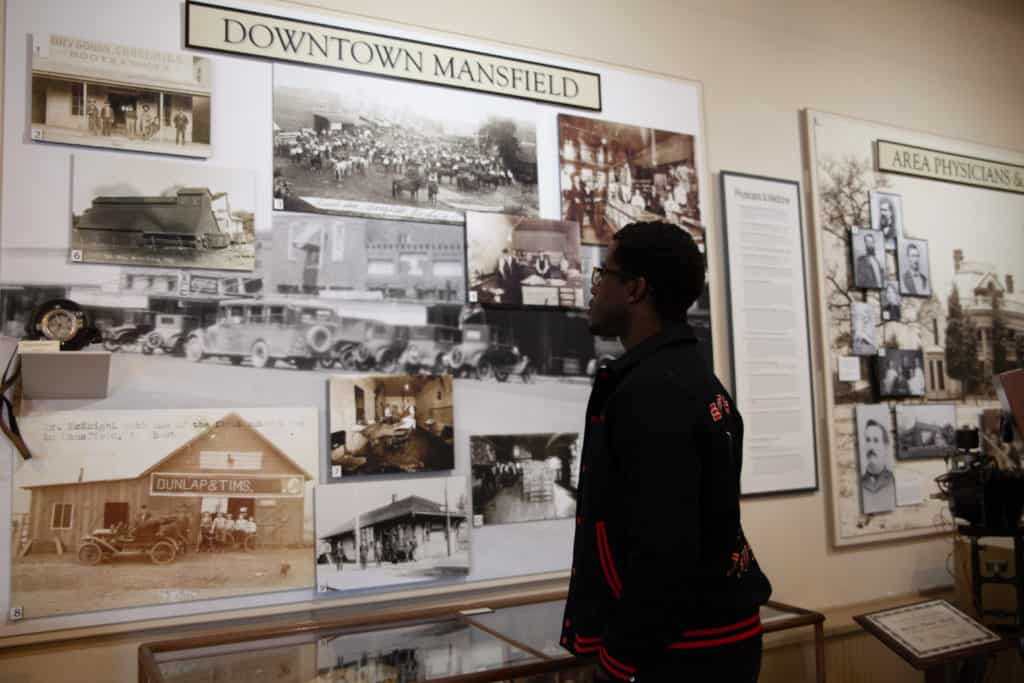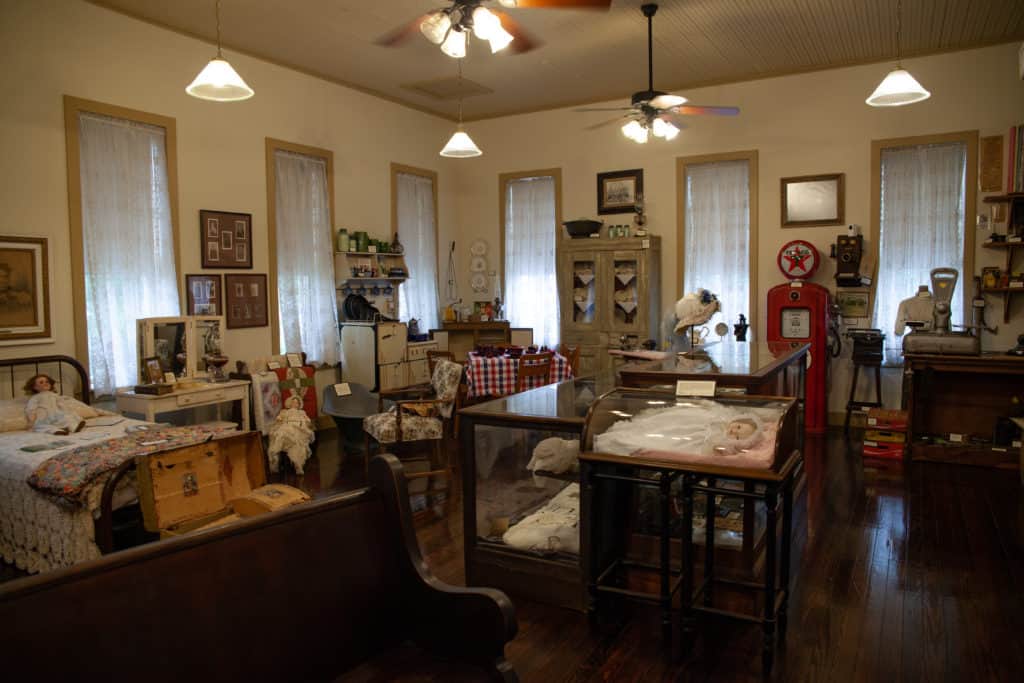 Mansfield Third Thursdays
If you have the chance, make sure to check out the Mansfield Third Thursdays! Each one is unique and a chance to be out when everyone else is. We went during Halloween and the stores were handing out candy, there were special movies at the Farr Theater, tours, and more.
Learn to be a Ninja in Mansfield, TX
Why do kids get to have all the fun? If you're looking for unique vacations with kids, Mansfield is perfect because it's nearby (travelling with kids can be a struggle,) and there are plenty of activities to keep them amused, including All Star Ninjas. They have different courses set up for kids of all levels, and they are hard! Since we don't have kids, we had to try it out for ourselves 😉 Let's just say I didn't make it very far, while we saw the kids around us breezing through. If you struggle to get a workout in while travelling and keeping the kids amused, they offer spin classes while the kids play, so it's a win-win.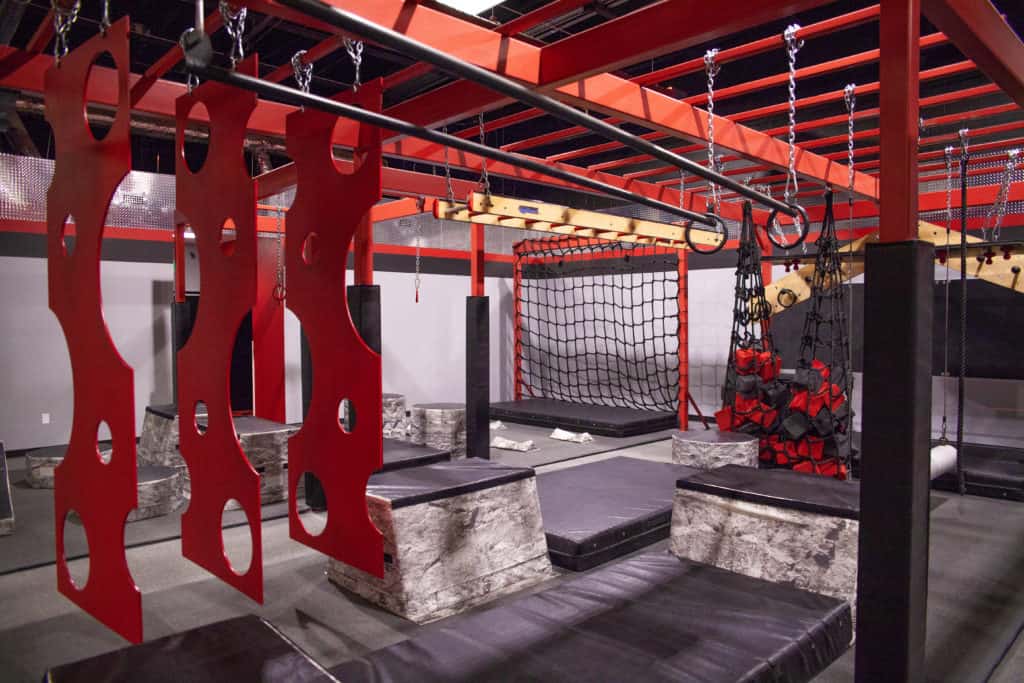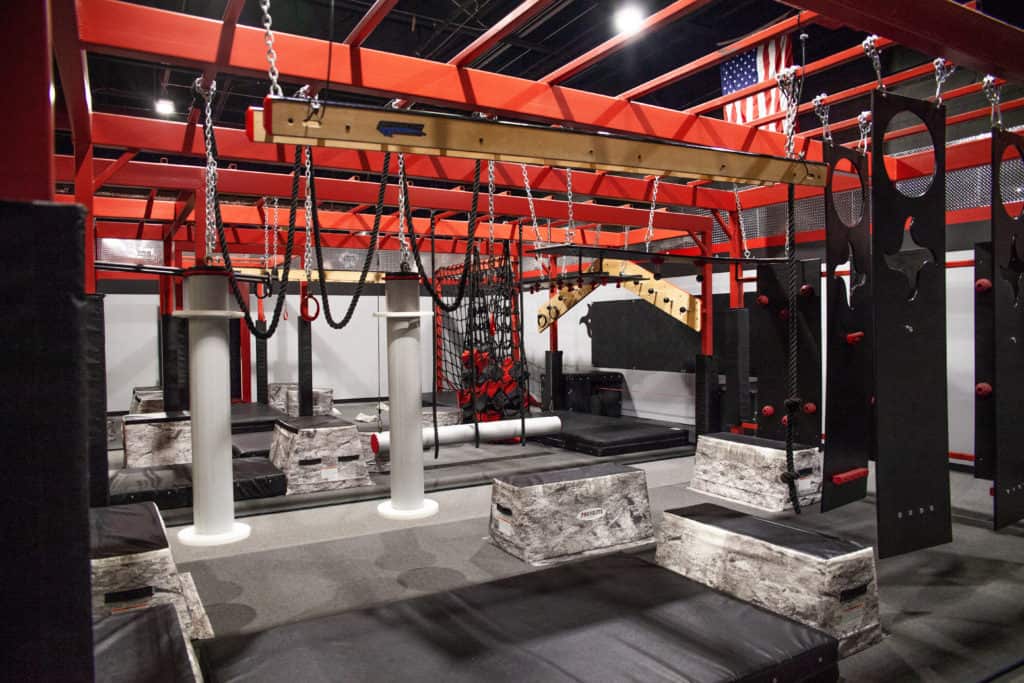 Enjoy the Beautiful Parks
When asking locals about what they loved to do in Mansfield, a lot of them mentioned how gorgeous the parks were, and it was easy to see why. We stopped at Elmer W. Oliver Nature Park, which had long trails for hiking, nature classes, a pavilion overlooking the park, kayaking and fishing, and more. We saw quite a bit of wildlife and the park was picture-perfect.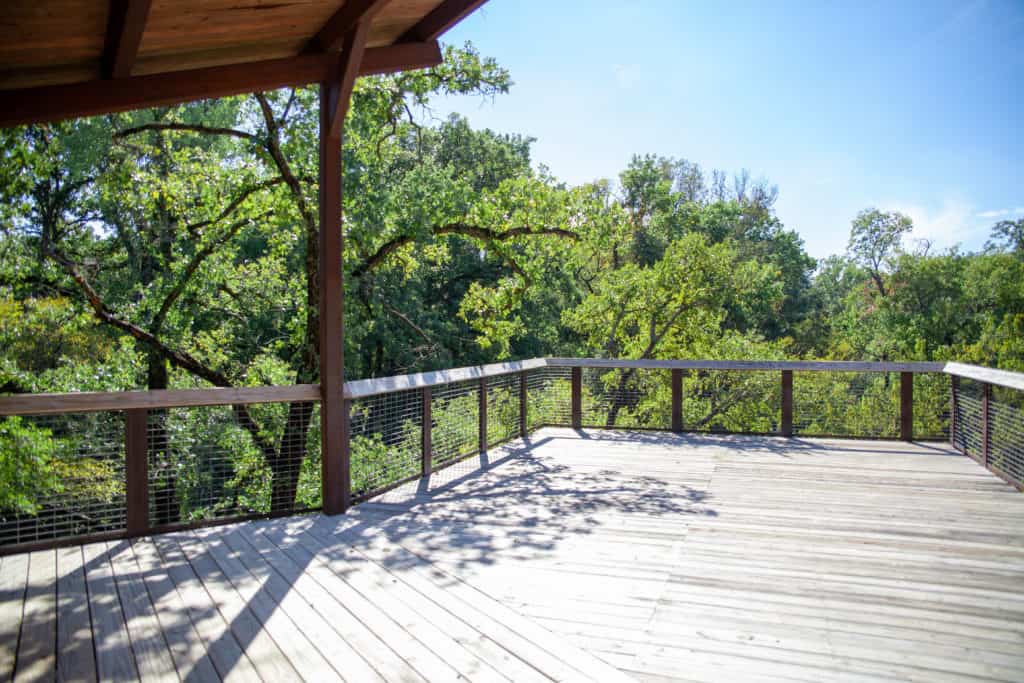 Things to Do in Mansfield, TX – Events
For something extra special, be sure to visit Mansfield during a special event! Some of our favorites are listed below!
Pickle Parade & Palooza: (March) A whole event around pickles? Only in Mansfield will you get a pickle themed St Patty's Day Parade! Plus, Beer Keg Races, Free Comedy shows, a Pickle Park, and more!
Rockin' 4th of July:  Want to see fireworks without the enormous crowds? Mansfield makes for a great family-friendly free 4th of July with fireworks, food, and fun.
Music Alley: (September) Music Alley is a fun event jam-packed with art including dance, live music, art installations, magic & marionette shows, and so much more!
Races: (Year-round) Mansfield prides itself on being an active town so there are plenty of races throughout the year!
For additional events, check out The Lot, a popular downtown event space.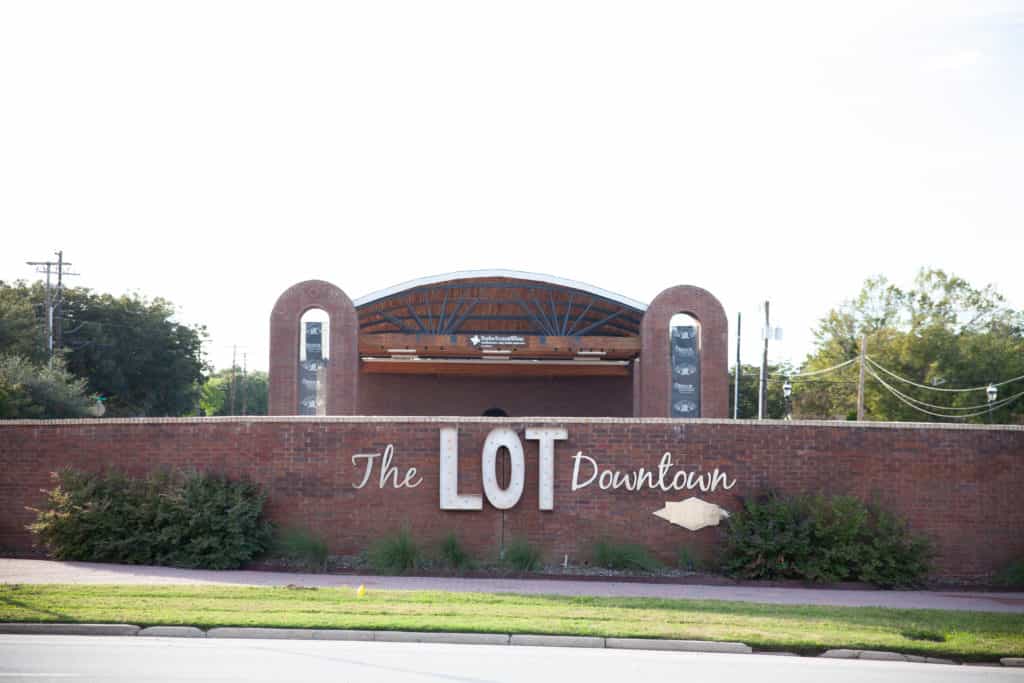 Best Places to Eat in Mansfield, TX
Small town – big flavor! We enjoyed nothing but incredible food in Mansfield, and I can't wait to share some of my favorite places to eat in Mansfield. If you weren't hungry before reading this, you will be after reading this!
If you're looking for a good southern breakfast, look no further than Our Place. We enjoyed Texas chicken and waffles, pumpkin pancakes and that good Southern hospitality!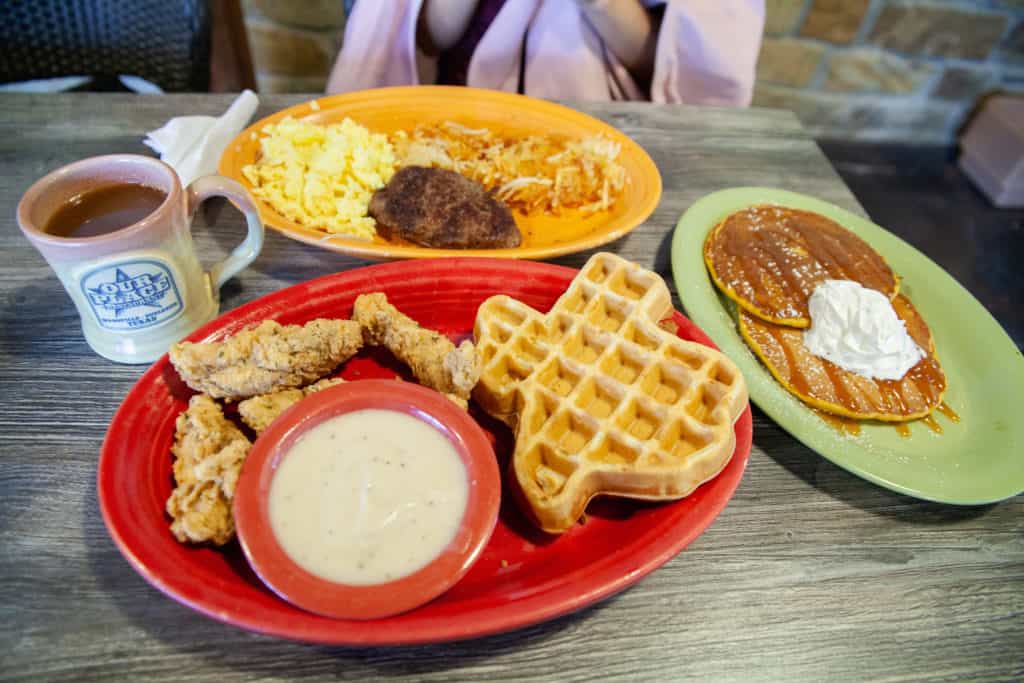 It was raining when we were there, but they also have this giant bench right outside perfect for pictures!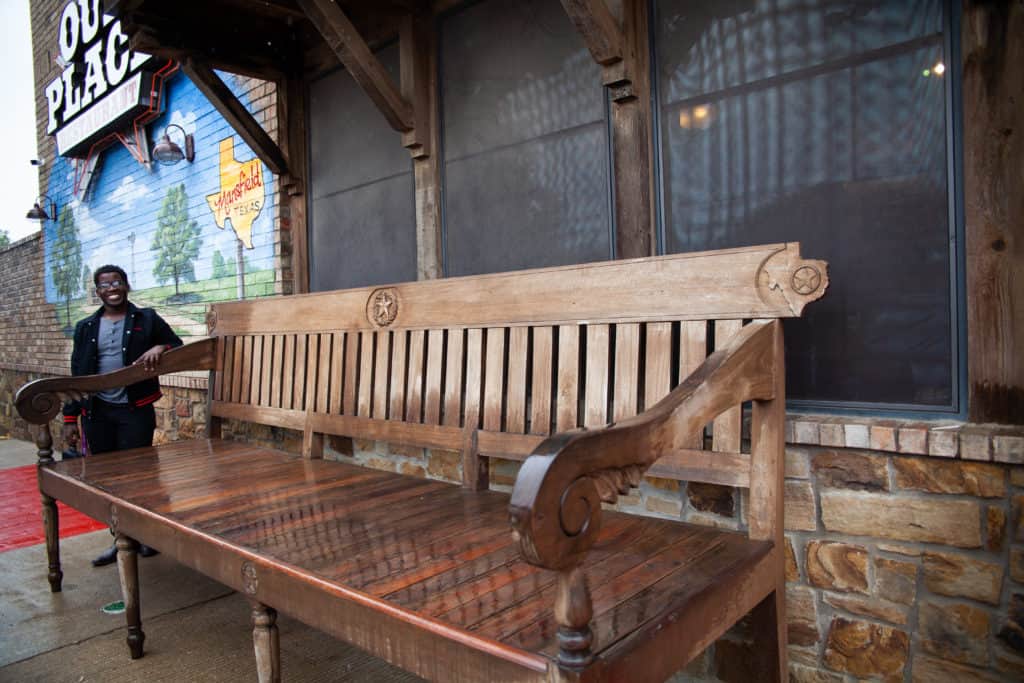 I'm still drooling over the food at Big D Barbecue. The brisket was fresh and tender, but my favorite was the brisket grilled cheese and jalapeno poppers!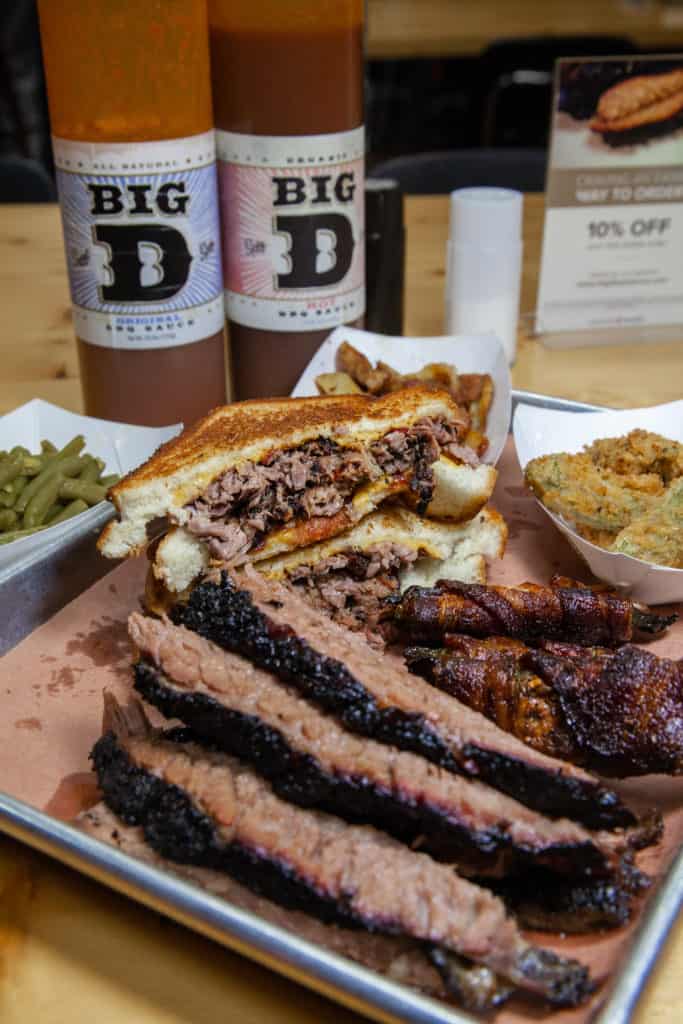 Sometimes it's the hole-in-the-wall places that have some of the most incredible food! We found a local fruteria, La Estacion, with the typical goodies in addition to this watermelon that's enough for four! We took it to the park for the most epic picnic!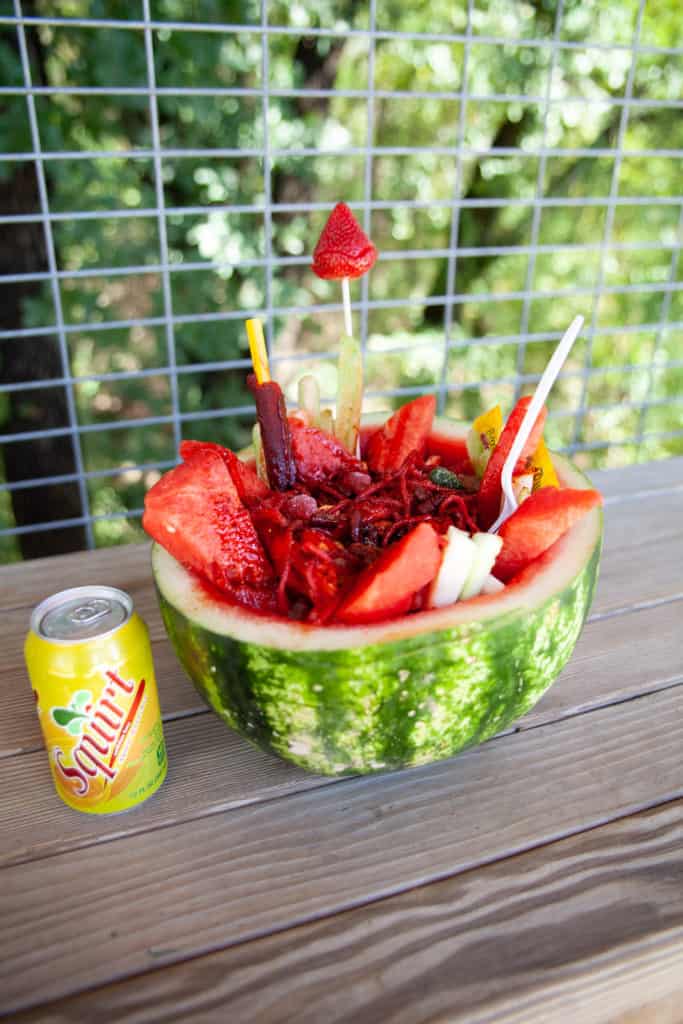 Oh man, I miss the food from Mama Cucas including the Guisado de Res, Tequila shrimp, and Mansfield margarita!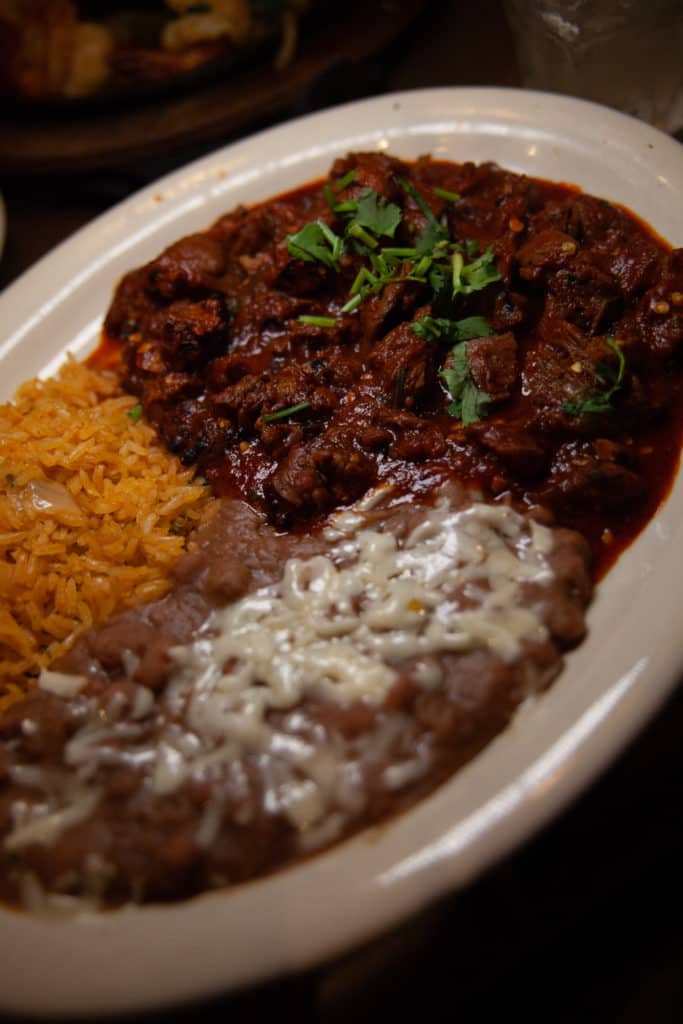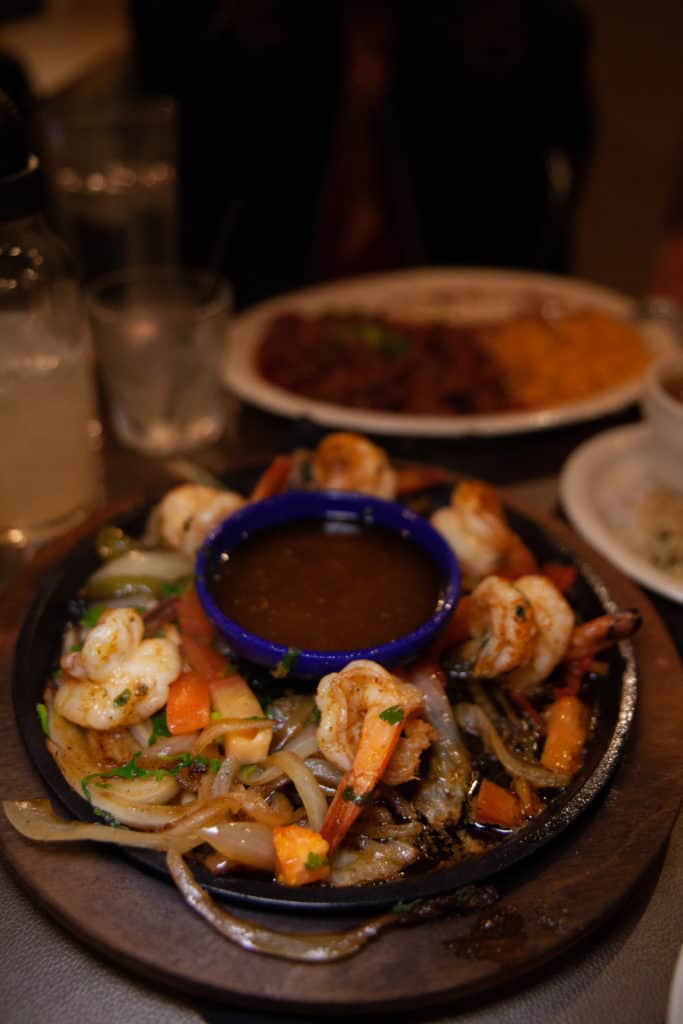 For live music, a good atmosphere, and great food, The Backyard is a spot that almost everyone in Mansfield recommended to us! We enjoyed burgers at Twisted Root which has unique burgers such as duck, lamb, elk, camel and more. Afterwards you can cross over to Hypnotic Emporium for some shakes.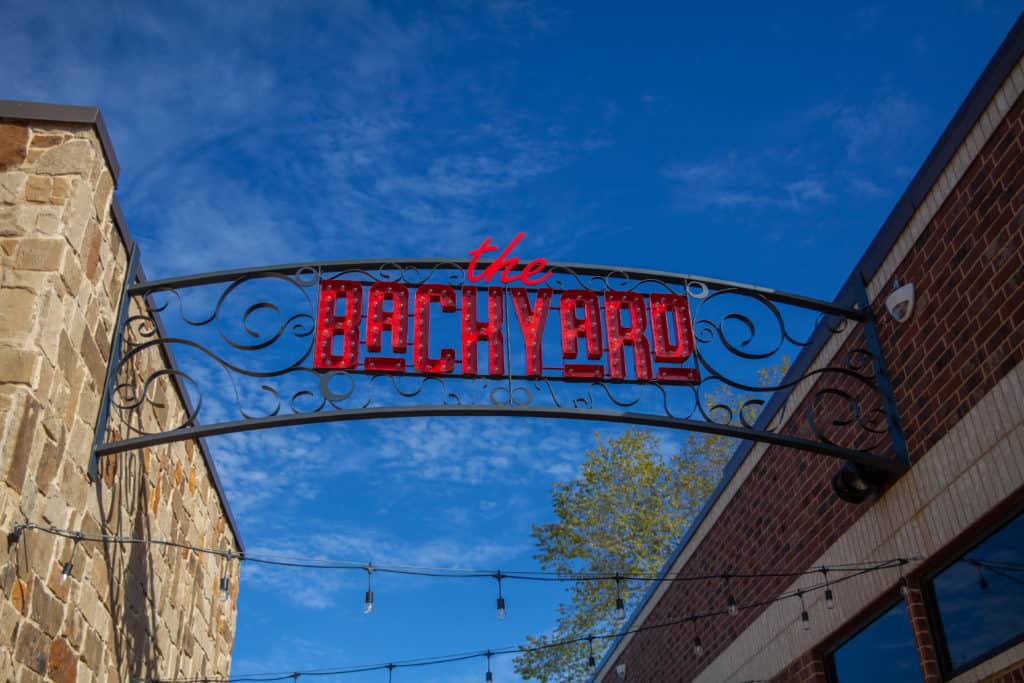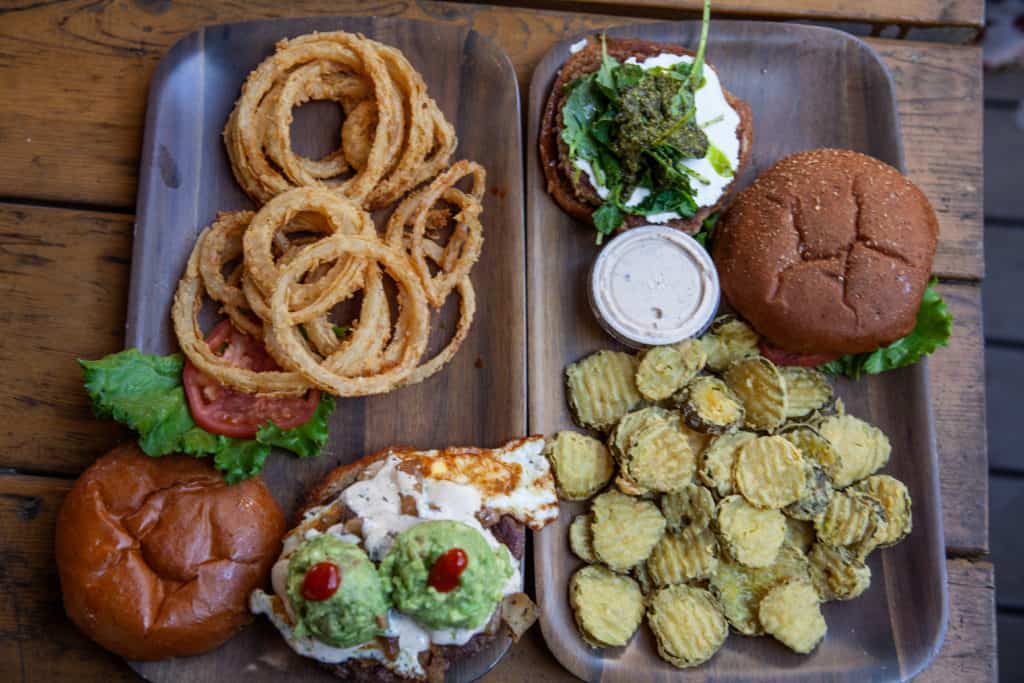 Or for another sweet treat, check out Creations Baking Company. The cute walls are covered in pink, and the cupcakes are full of flavor.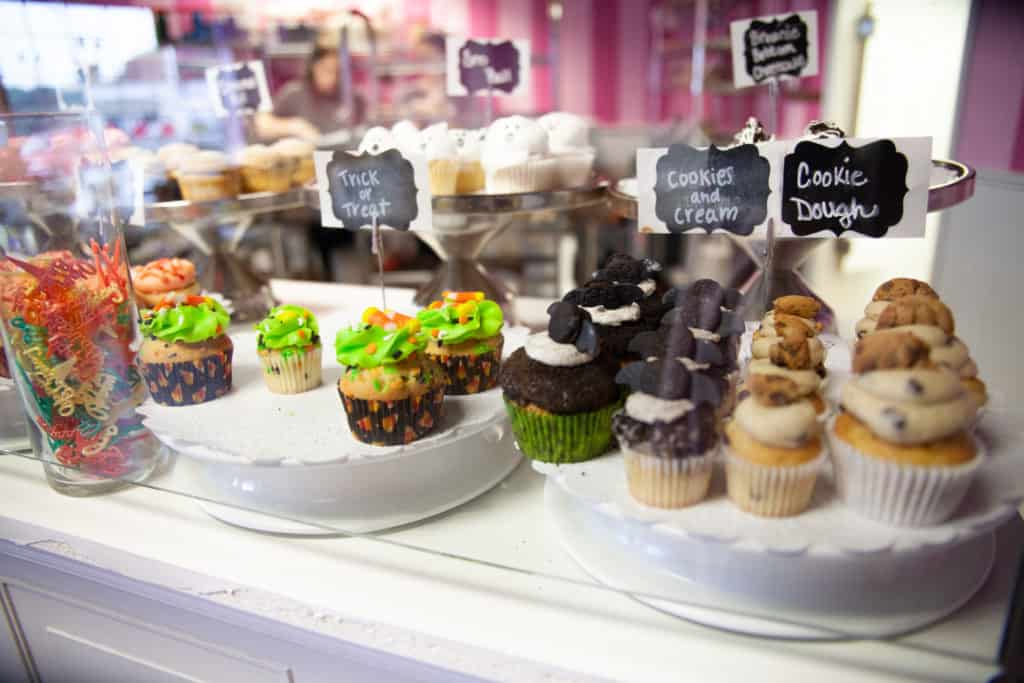 Other Fun Things to Do in and Around Mansfield, TX
Even with everything we go to do, there were still quite a few fun things to do that we didn't get the chance to such as:
Create a piece of art at Board and Brush
Enjoy adventure activities such as jet boats, ATVs, and motocross at TexPlex Park
Enjoy a walk through nature and roses at Katherine Rose Memorial Park
Ice skating at the Star Center in Mansfield
The Water park at Hawaiian Falls
Final Thoughts: Things to Do in Mansfield, TX
For a small town, we enjoyed how much there was to do in Mansfield, Texas! The downtown historic square was one of our favorites, and I was truly impressed by how gorgeous the parks were! One thing I definitely plan on coming back to is the adventuring fun at TexPlex. If you are looking for some adventure with kids, and a quick trip that gets you out of the city with plenty of things to do and lack of crowds, Mansfield makes for the perfect retreat.
Looking for some other fun DFW trips? Check out: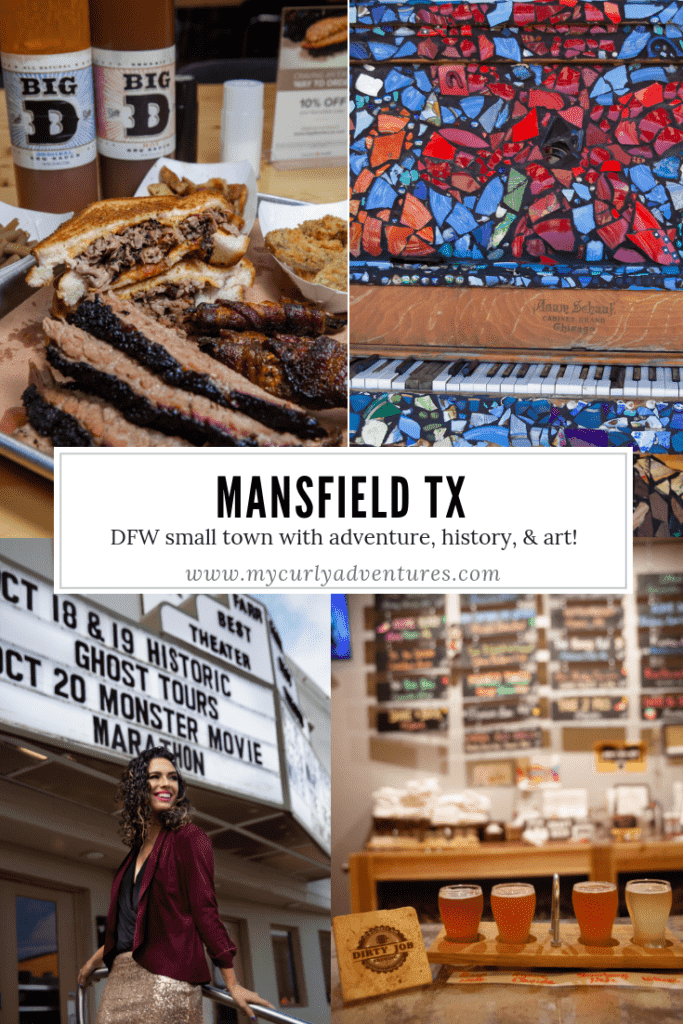 Trip expenses were covered by the City of Mansfield. As always, all opinions are my own.