A trip to Boerne is as much about all of the fun things to do as it is about all of the fun things to eat! With top chefs in the area and that German influence, there are some truly incredible spots that you can find in Boerne so be sure to save plenty of room! Pair these delicious local restaurants with the romantic things to do on your next trip to Boerne too!
Where to Eat in Boerne for Brunch
The Dienger Trading Co. is a cute coffee shop in downtown with so much personality. The entrance reminds me of a European Café. There are different dining rooms throughout, and each is so eclectically decorated in a fun way. And the food is great! With croissant French toast, a hill country breakfast using local produce, and a tres leches latte, it's the perfect way to start the day.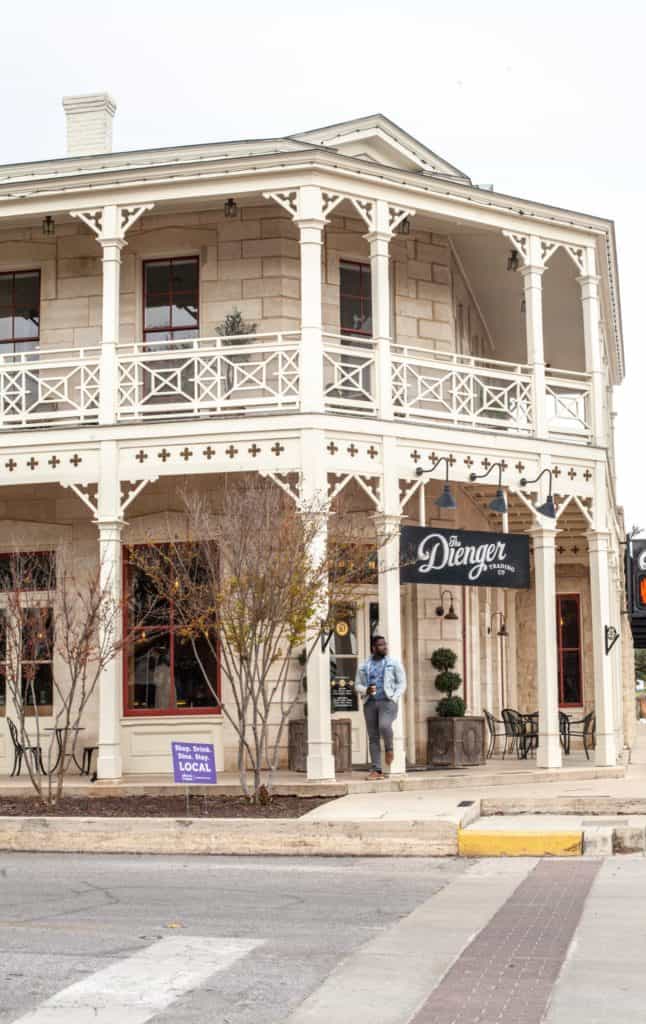 Where to Eat in Boerne for a Great Steak
When you're looking for a romantic dinner, Peggy's on the Green makes an incredible choice! They serve up high-quality wagyu steaks and fine dining options with great cocktails to pair! They even have their own special reserve barrel of Codigo tequila that George Strait hand selected for Peggy's! Don't miss out on their quail with pancakes drizzled in syrup!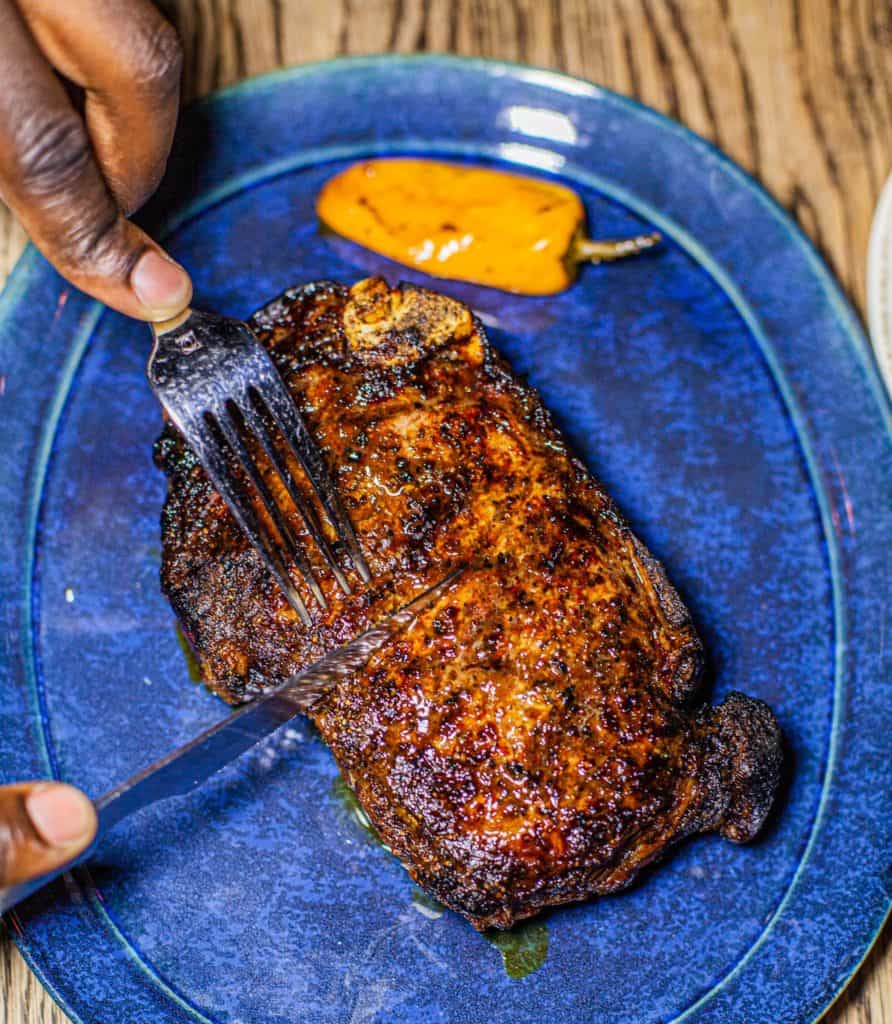 Where to Eat in Boerne for the Best Chicken Sandwich
Not only is Cibolo Creek Brewing Co. your stop for some local craft beer, but it's also a must-stop food spot! They're known for the bier buns filled with goat and cheese. Their fries are made in a sunflower blend oil, and just by looking at them, you can already tell they're going to be delicious. But the highlight is the chicken fried chicken sandwich (even better tossed in their wing sauce) that is massive or their CCB goat burger.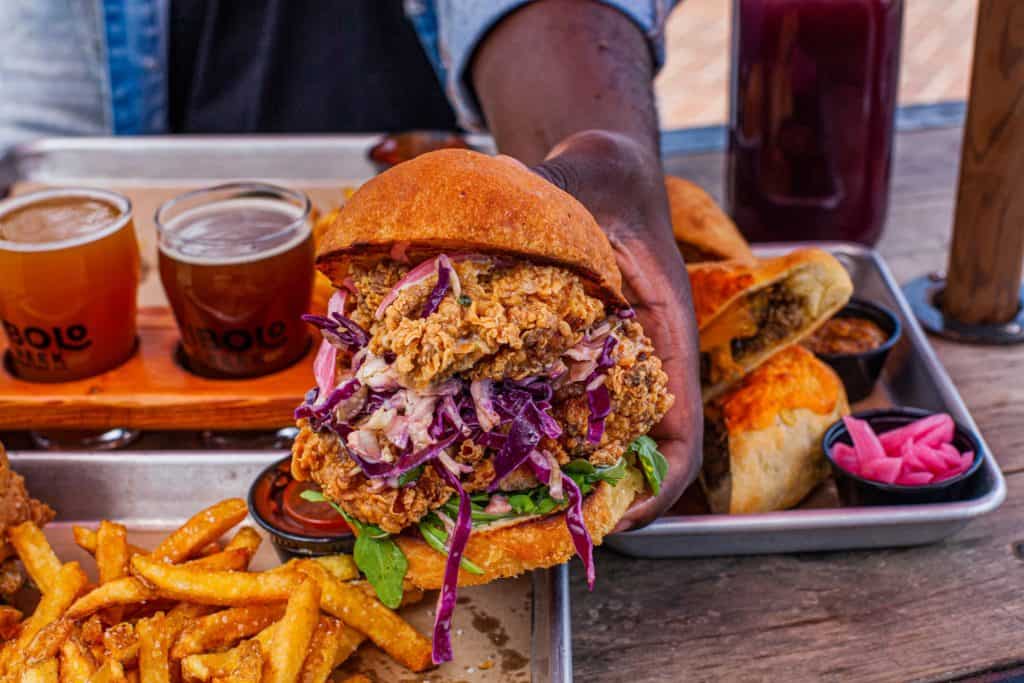 Where to Eat in Boerne for Fresh Bakery Items
When you want an easy to-go breakfast spot that's quick and tasty, Bear Moon Bakery is a favorite! They have your typical bakery items as well as other great treats like Appalachian hand pies, Kugelhopf, and Danish pastries.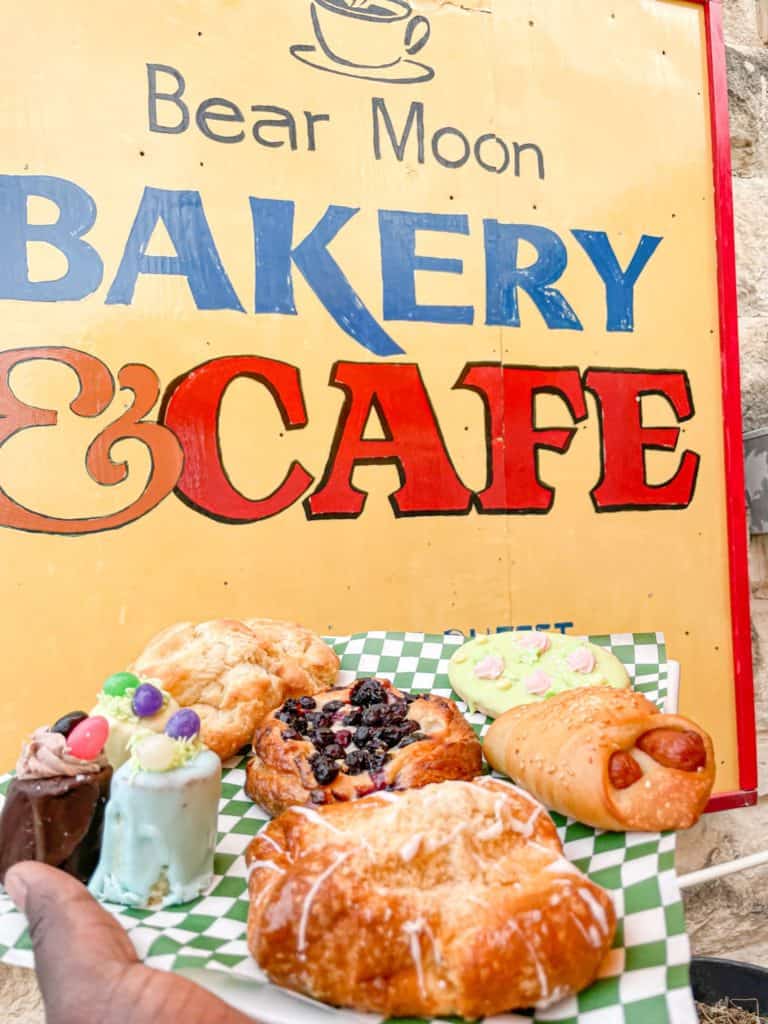 Where to Eat in Boerne for a 1920s Inspired Feel
Richter Tavern is a place I've been to multiple times because I love it so much, and it's an easy favorite. Richter used to be an old garage, and this fun restaurant keeps that charm going with old 20s films playing and a mixture of modern 20s décor that blend together so well. Then we have the food that is just packed with flavor in every bite! The chili shrimp are spicy and addicting, and the lemon risotto is a great option for people who are looking for vegetarian finds (and can be made vegan).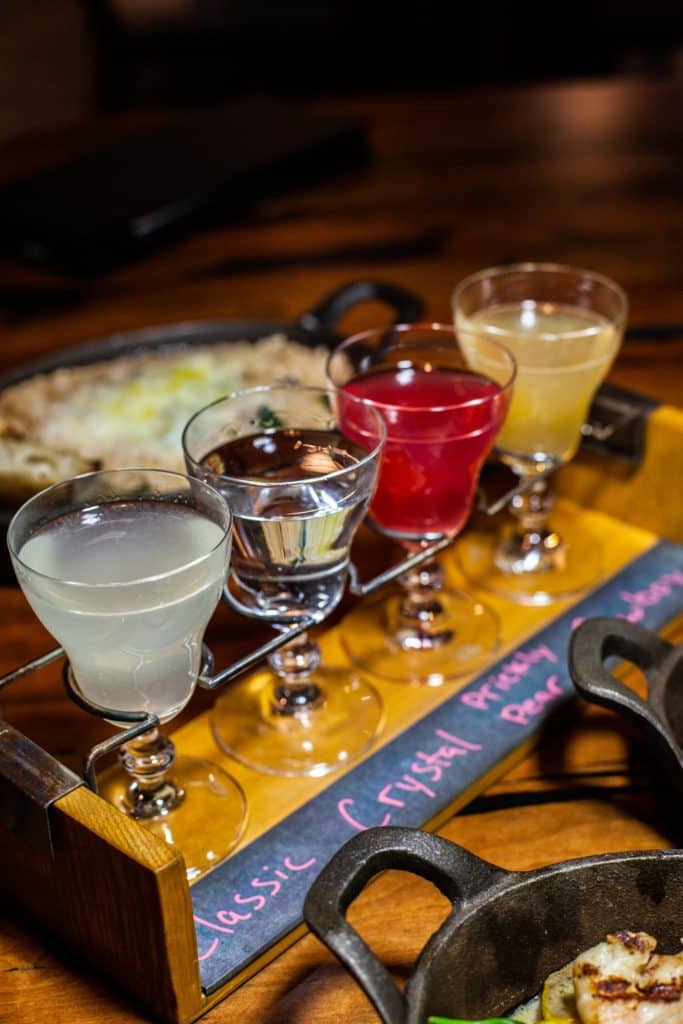 Where to Eat in Boerne for a Good Sandwich
Something about beer and sandwiches just goes well together. Tusculum Brewing Co. serves up some tasty options like a jalapeno popper panini and classic New York hoagies!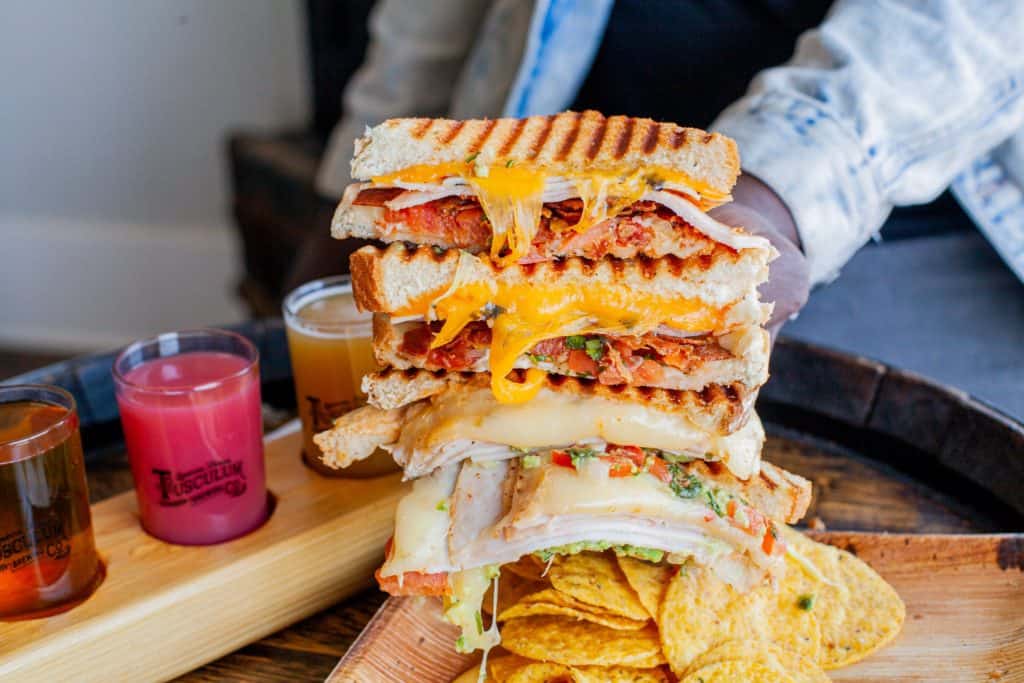 Where to Eat in Boerne to Satisfy a Sweet Tooth
After a long day of shopping on the Hill Country Mile, stopping into Salty and Sweet is such a treat! This cute candy and ice cream shop is so refreshing on a warm day. I recommend grabbing a warm fudgy brownie and pairing it with some nutella ice cream!
Where to Eat in Boerne for German Food
We went to Little Gretel Restaurant and were delighted with all the different German & Czech pastries and the fun décor. There were even takes on our favorites like a kolache eggs benedict. Even if you can't make it for breakfast, you can enjoy schnitzel and other German dishes.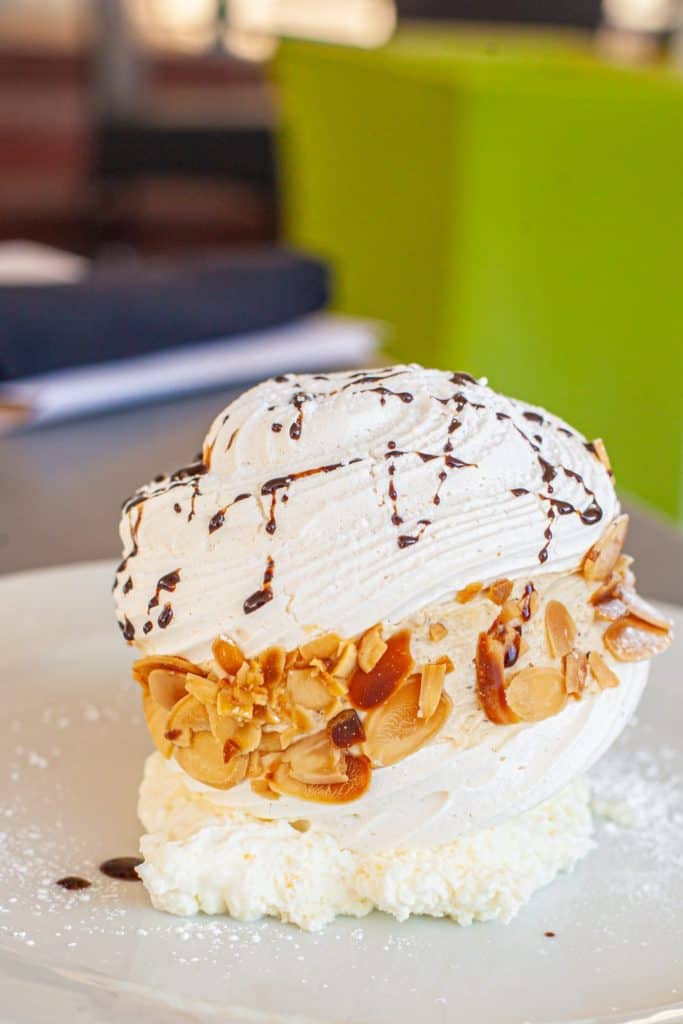 Where to Eat in Boerne for Spanish Tapas
Having studied abroad in Spain, I take my paella seriously, and there's very few places where I would go back for it – Botero Tapas is one of those! All of their dishes brought me back to those feelings of Spain and had such great flavor! The sangria was perfect, and they even had a lavender cava sangria which is fun. Check their social media because they often have fun events like flamenco nights!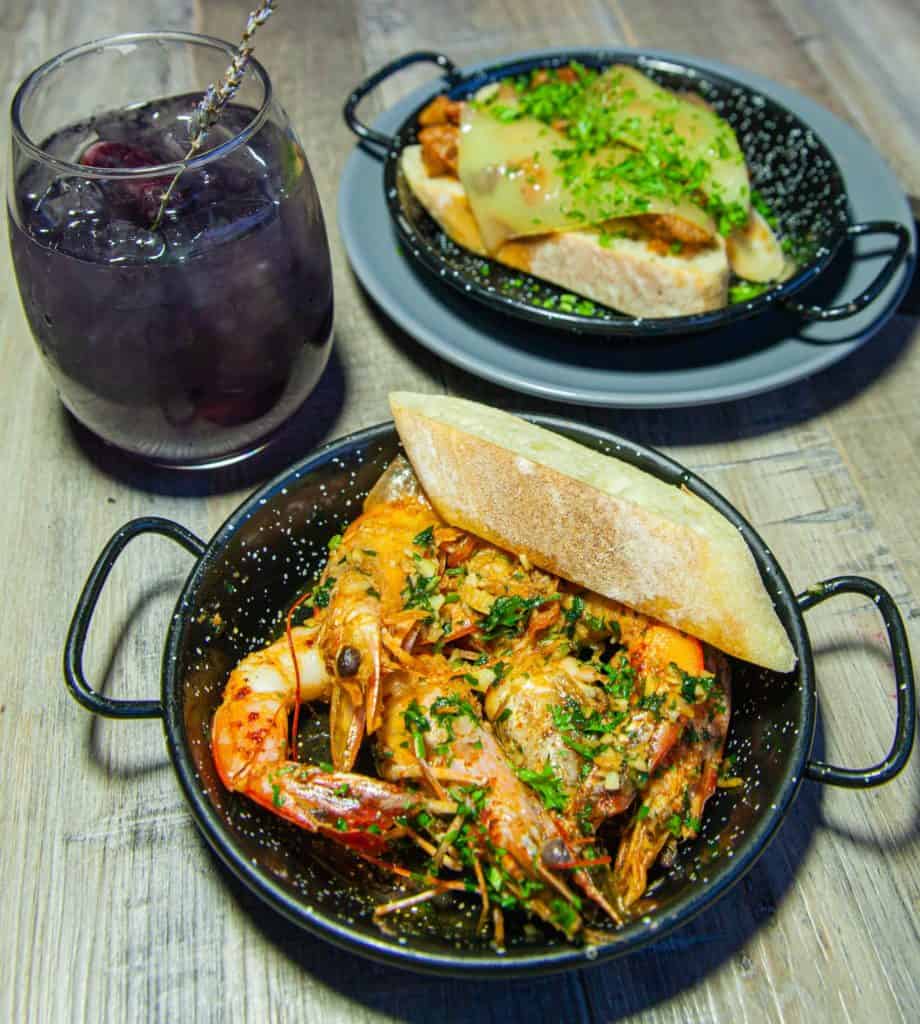 Where to Eat in Boerne: Final Thoughts
For a small Texas town, I love the wide range of foods and all of the flavor. While in Boerne, be sure to check out all of the romantic and fun things to do.