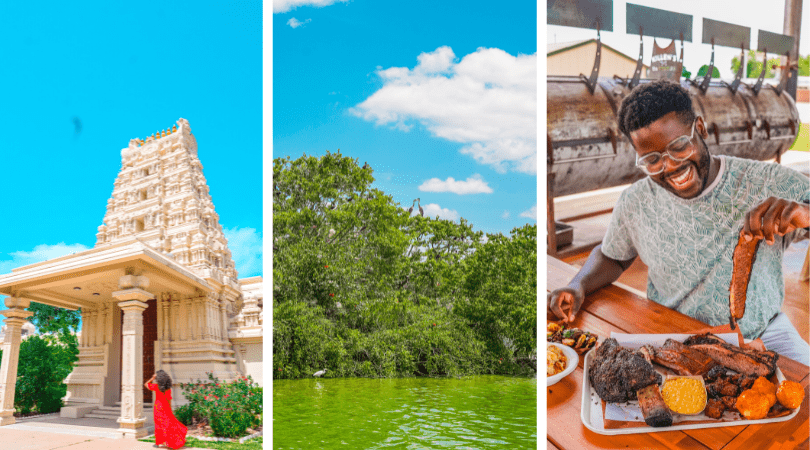 When you have a state full of cities with names like "Round Rock," "Bug Tussle," "Sugar Land," and "Amarillo," we had to know why Pearland was named as such to give some context to our list of things to do. It started out being known as "Mark Belt," after a man who sorted mail out of his home before sending it off via the railroad to Galveston.
In November of 1893, it was given the name Pearland due to the notable number of pear trees growing there, a sign of fertile soil, which attracted settlers. In honor of Pearland's humble beginnings, in addition to the pear trees and the edible pears you'll see, you'll also discover 20 elaborately painted pear sculptures at 9 locations across town. Not to mention several murals! To kick off or end your list of things to do in Pearland, make sure to check out the mural tour or follow the Pear-Scape Art Sculpture Trail!
Try International Cuisine in Pearland
During our travels across Texas, we love when we have the chance to diversify our palates and potentially find new things to add to our list of favorite foods. We were happy to find several types of international cuisine during our Pearland trip, so make sure to add one (or all of them) to your list of things to do in Pearland this weekend.
Malaysian Cuisine at Sambal Chef
This Pearland restaurant impressed us with its complex flavors, the varieties of rice, and their in-depth knowledge and passion for Malaysian cuisine. We ordered their Singapore Style Chili Soft Shell Crab, Ikan Bakar (Malaysian style grilled fish served on banana leaves with a sambal chili sauce), Beef Rendang (beef flavored with Malaysian spices, lemongrass, and a curry sauce), Nasi Lemak (a curry chicken dish with sambal ikan bilis, which is a chili sauce made with dried anchovies and shrimp paste, and a side of rice that has been cooked in coconut milk), and washed it down with some sweet and creamy Iced Malaysian Milk Tea.
If you're going to order any one thing, I highly recommend the Hainanese Chicken Rice. A dish brought over to Singapore, Malaysia, and Thailand by immigrants from the island of Hainan, each country makes this dish special in their own way. Every chef has their own method of preparation that has been influenced by the culture around them in their respective country. The universal goal though is to make the rice so flavorful that it doesn't need the chicken on the plate at all to be enjoyed. You can choose from steamed chicken or garlic fried chicken. The garlic fried chicken tends to be more flavorful.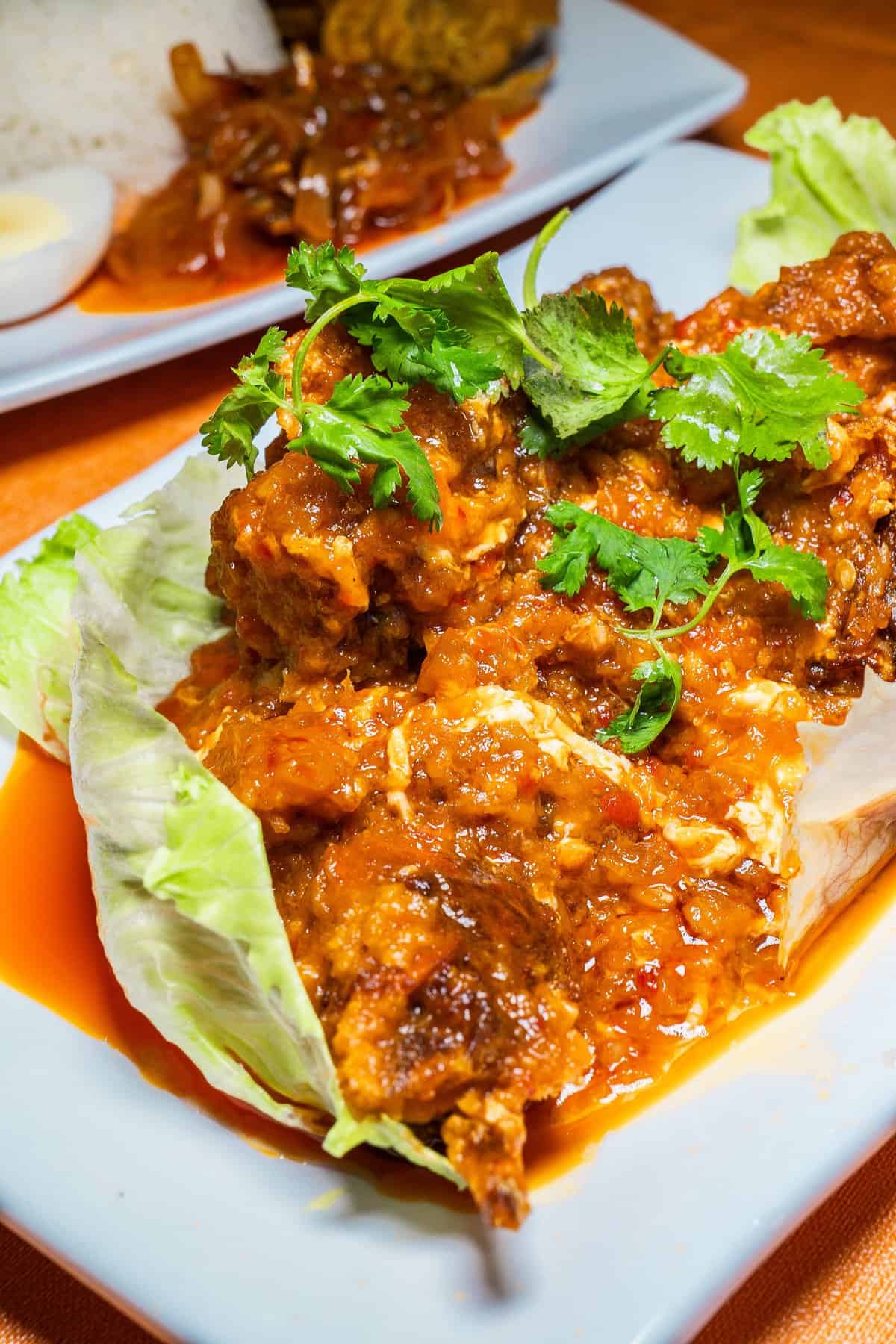 Salvadorian Cuisine at Olucuilta
Grab breakfast at any time of day along your list of things to do in Pearland at Olucuilta. Serving Salvadorian breakfast, which typically consists of eggs, refried beans, plantains, sour cream, and tortillas. We ordered their Churrasco, which comes with their house special steal, beans, rice, avocado, cheese, and your choice of pupusa. Their plantains had to be the softest we've ever had!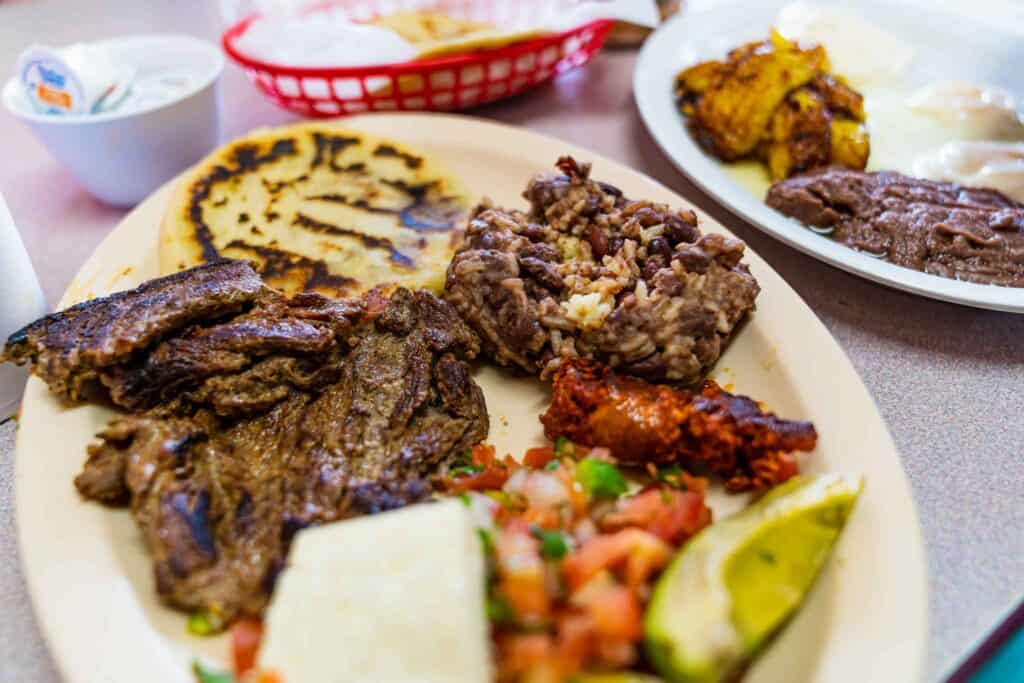 Japanese Cuisine at Eight Turn Crepe
If you're a fanatic for crepes, you should definitely pop into Eight Turn Crepe for their Japanese style crepes. Made from 100% gluten free rice flour, everyone will be able to enjoy their choice of sweet and/or savory crepes. They have crepes ranging from their Eight Turn Lox, Chicken Thai, and Grade 8 Ham and Cheese to S'mores, Crepe Brulee, and Strawberry Banana. You can even build your own! Not only are they delicious, they are beautiful, like a bouquet of flowers but tastier! There are even vegan crepes coming soon!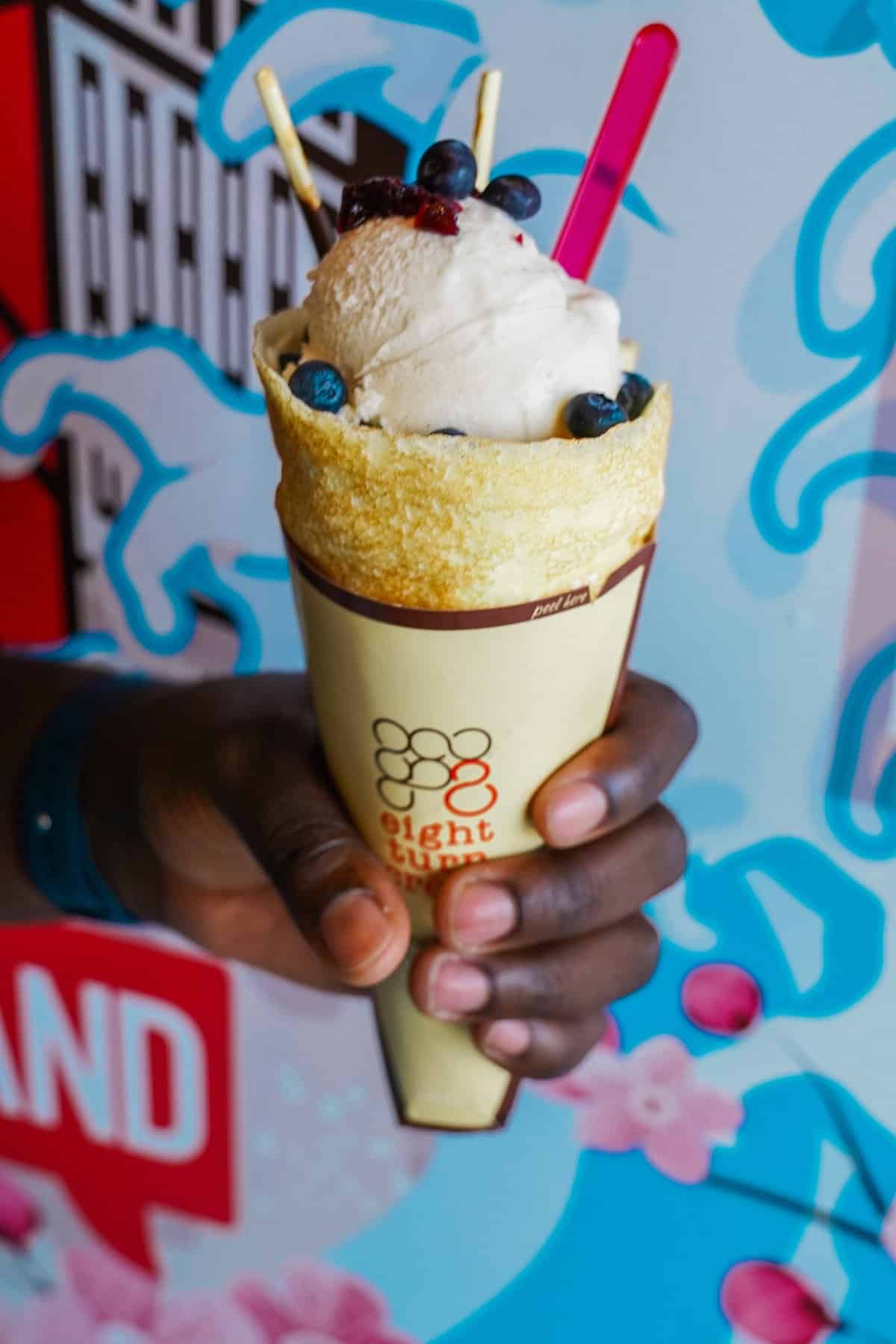 Filipino Buffet at TJ Filipino
Originally founded in 2006, this Filipino, buffet style restaurant serves an exorbitant array of delicious Filipino dishes and all-day breakfast for just $12.99 a person! They are open all week, except for Sunday, from 10:30am to 8pm, offering everything from traditional seafood, goat, pork, beef, and chicken dishes to vegetable dishes, pansit (fried noodles), and dessert.
Filipino Pastries at Bread & More
Still have room? Keep the Filipino food coming with Bread & More, a Filipino bakery right next door to TJ's. Its open seven days a week, so make it one of your last stops on your list of things to do in Pearland before heading home! Their items are baked fresh daily and influenced by a variety of cultures. Choose from their variety of kolaches, empanadas, or venture out and try Filipino items like Ube Loaf Bread, made with purple yams, an Ensaymada (a sweet pastry topped with butter, sugar, and interestingly enough, grated cheese), a Pandesal (similar to your traditional yeast roll but of Filipino origins), and more.
And Then Find Some of Your Favorites
Soulfood at the Greasy Spoon
We love a good brunch and a good Cajun joint. The Greasy Spoon takes both of them and puts them together in an unbelievable way, serving brunch dishes like Lamb Chops and Waffles, as well as Cajun Catfish and Waffles. This black-owned restaurant is run by a cancer survivor with a strong commitment to the community. There are always different events going on, including a Sunday Gospel Brunch, comedy nights, and live jazz or soul music on Friday evenings from 7 to 9pm. Add the Greasy Spoon to your list of things to do in Pearland this weekend and try to plan to go during one of these unique events!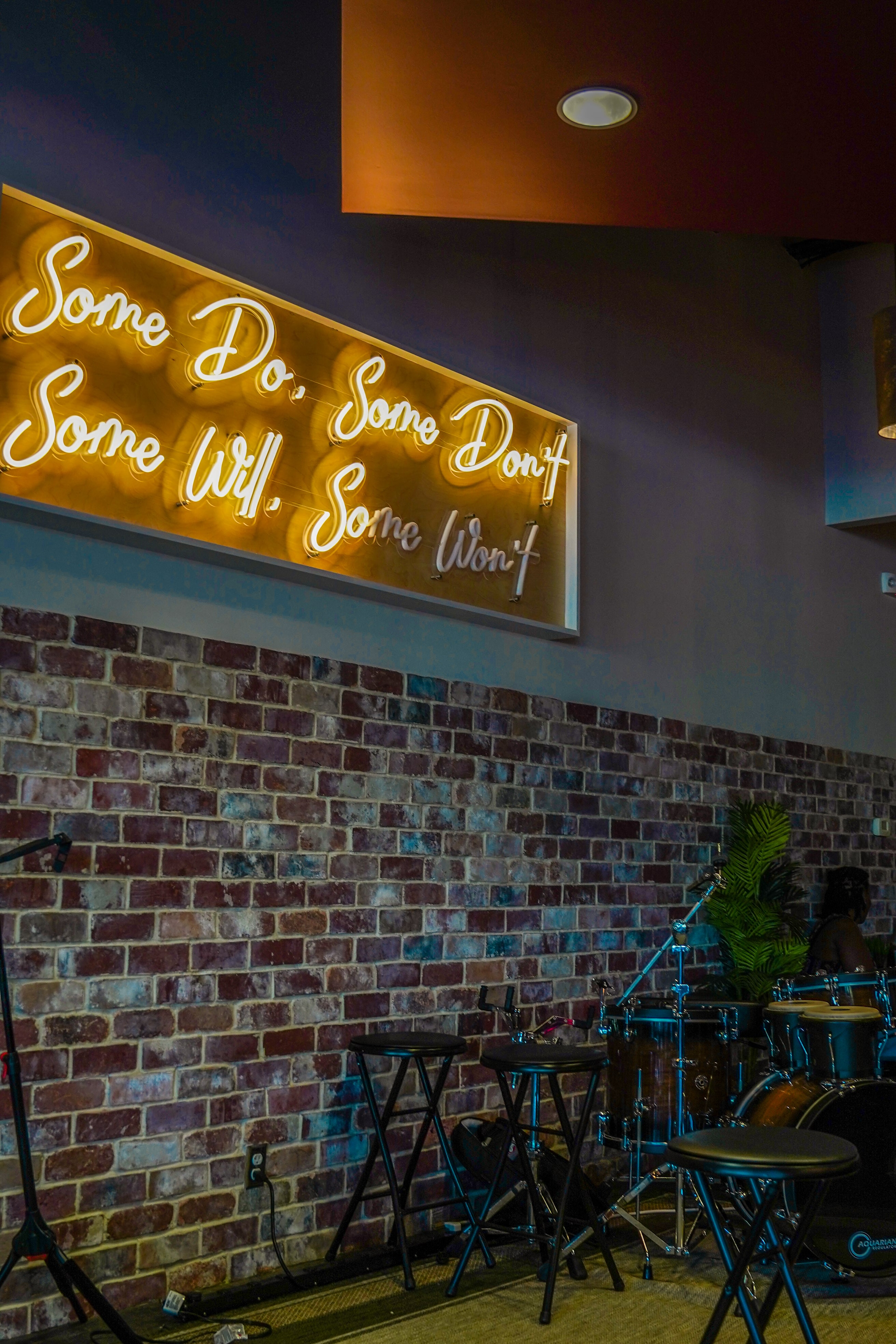 Award-Winning BBQ at Killen's Barbecue
A 2021 Texas Monthly's Top 50 BBQ finalist, Killen's Barbecue is owned by chef and restauranteur Ronald Killen. Originally opened in 2013, this famous Pearland barbecue joint has its fair share of fans and regulars, so make sure you get there early to snag a spot in line (because there will be one). On the plus side, you might just see them pulling out your fresh BBQ from the smokers in back. Keep in mind that selling out is a possibility.
We ordered their Gold Brisket, a high-quality Japanese brisket, notable for its marbling, the color of the brisket, and the gold, fat rim. The sweet beef burnt ends, fried mac and cheese balls, cream corn, and the dino beef ribs made it clear why Kileen Barbecue should be on your list of things to do in Pearland this weekend. And we couldn't forget dessert: their bread pudding topped with banana pudding! What a combination!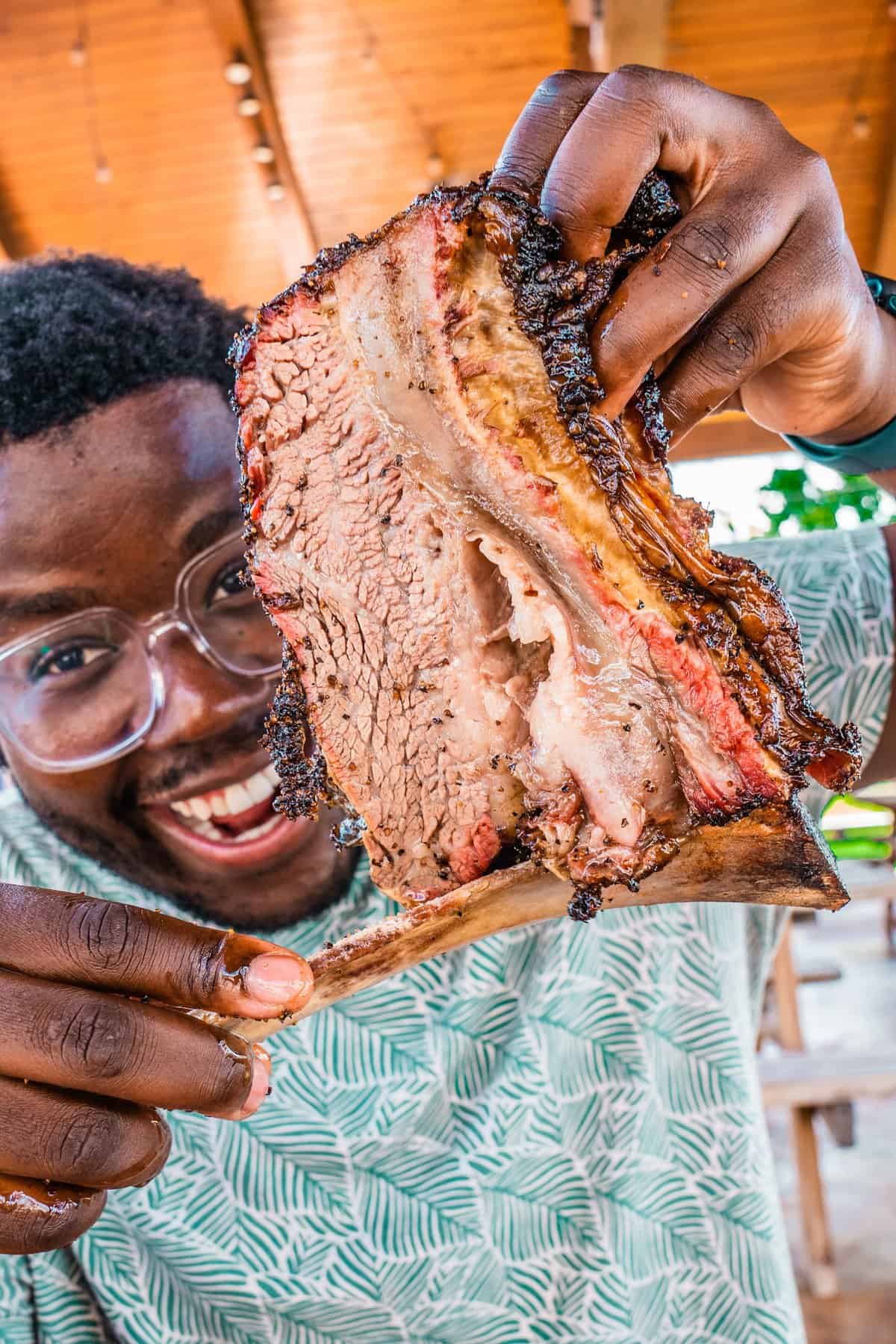 Quality Oysters Good Vibes Coastal Kitchen
Known for its laid-back style, the menu at this Pearland restaurant is far from laissez-faire. Good Vibes Coastal Kitchen is the only place you'll find East Coast Oysters in Pearland! Not to mention their menu has been curated by an experienced, passionate, fine dining chef whose only wish is to provide a space where visitors and locals alike can relax while enjoying top-of-the-line, beach-shack style cuisine. Meanwhile, he's also incorporated quality 100% Angus beef, tomatoes right off the vine, and Texas sweet onions.
The burgers and sandwiches are packed with an incredible flavor, like the Knuckle Sandwich, topped with Fresh Maine Lobster Knuckles and Citrus Tarragon Dressing between a Challah Roll. The star of the show was their fried lobster in a cajun butter sauce so good you almost want to bathe in it! Can we take 5 gallons of this to go?
Check out their online calendar for events such as live music and their Reverse Happy Hour!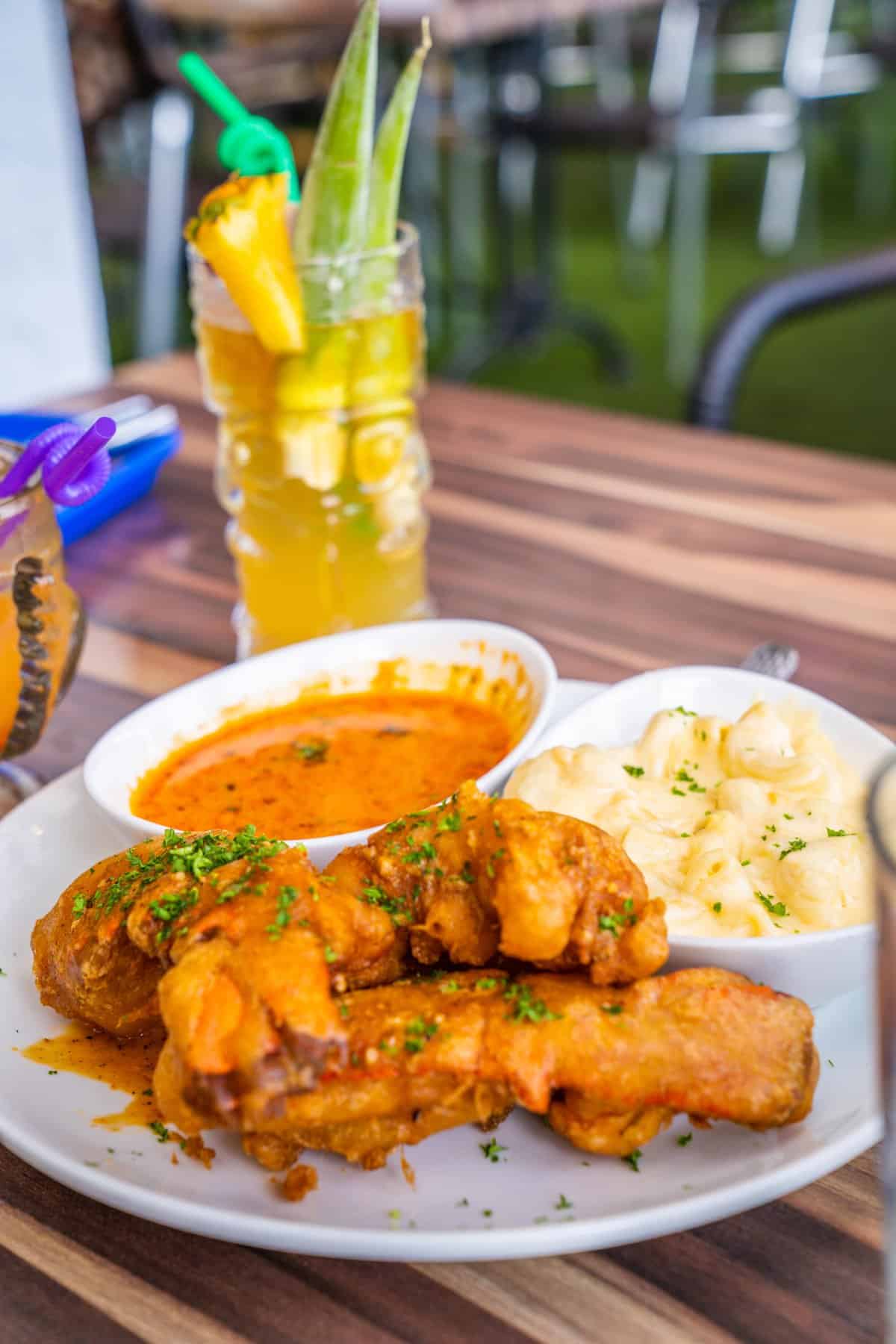 Find All the Pear Art
Pearland is speckled with murals, as well as painted sculptures of its namesake, the pear. A must-see is the huge Pearland mural AKA the Old Townsite Mural. Many of the stops you've added on your things to do in Pearland will likely also have murals of their own, making it easy to fill your weekend trip with a little bit more color. For a full mural tour, check out the city's website.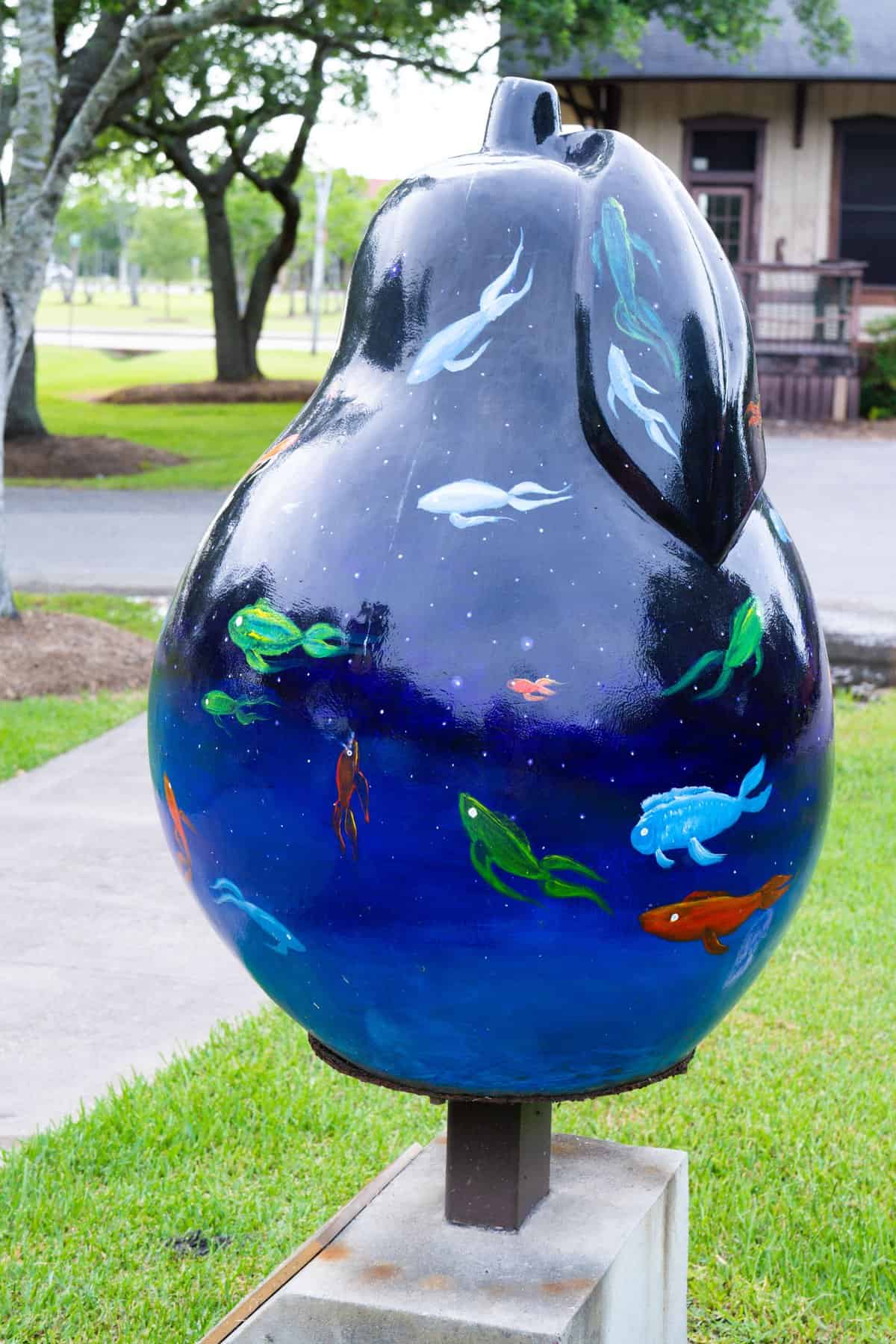 The Delores Fenwick Nature Center, the Pearland Town Center, and the BAKFISH Brewing Company will also have painted pears! The Pear-Scape Art Sculpture Trail consists of 9 locations with a total of 20, uniquely painted pear sculptures done by local artists. You can find all the stops along this trail on the Pearland website as well.
Shop Local in Pearland This Weekend
Pearland Town Center, an outdoor shopping mall, has your favorite, name brand stores like Macy's, H&M, The Children's Place, Dick's Sporting Goods, Forever 21, and more. For example, Bricks & Minifigs is a Lego store dedicated to selling new and used Lego sets. There are also features like a Minifig Maker table and a bulk table! Inventory your Lego collection and come in to find those pieces you've been missing.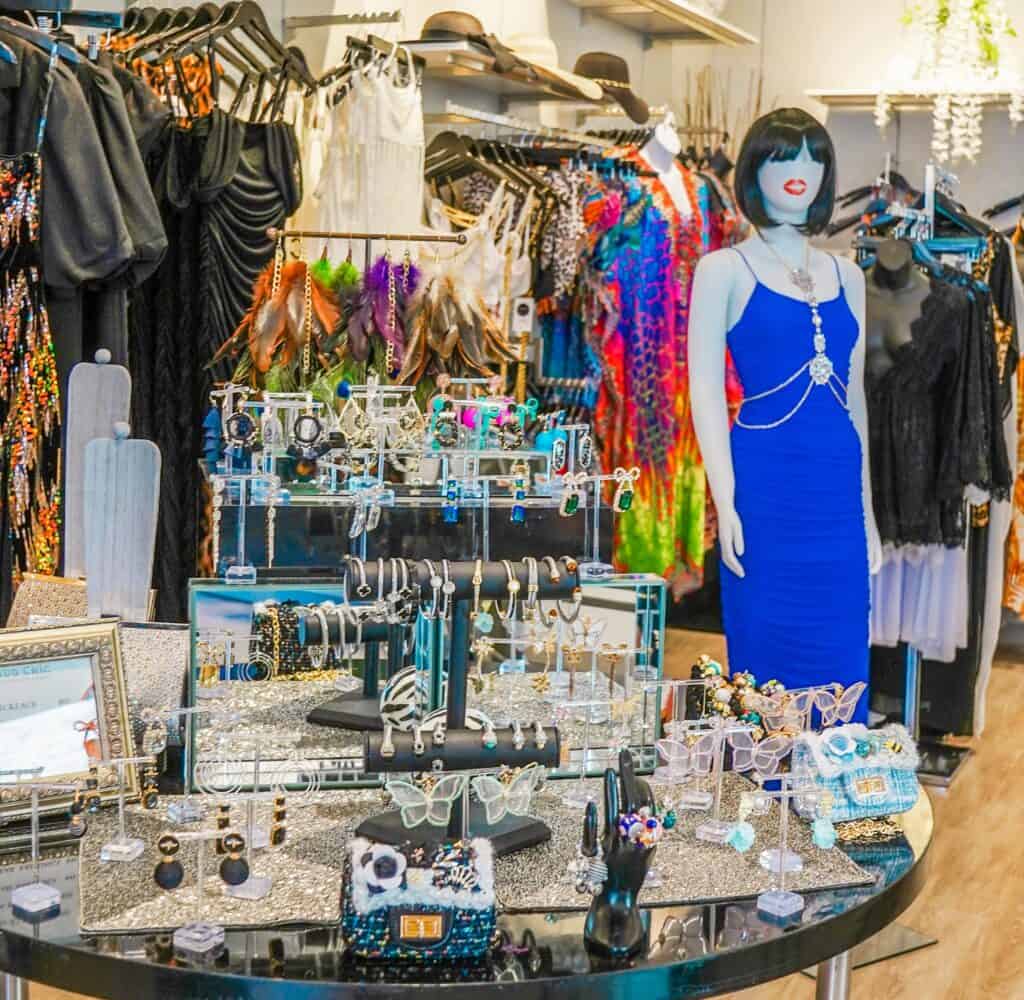 However, if you want to add little bit of Pearland's culture to your list of things to do this weekend, check out some of their local shops, like Pearland Art League Gallery, which showcases and sells art by local artists.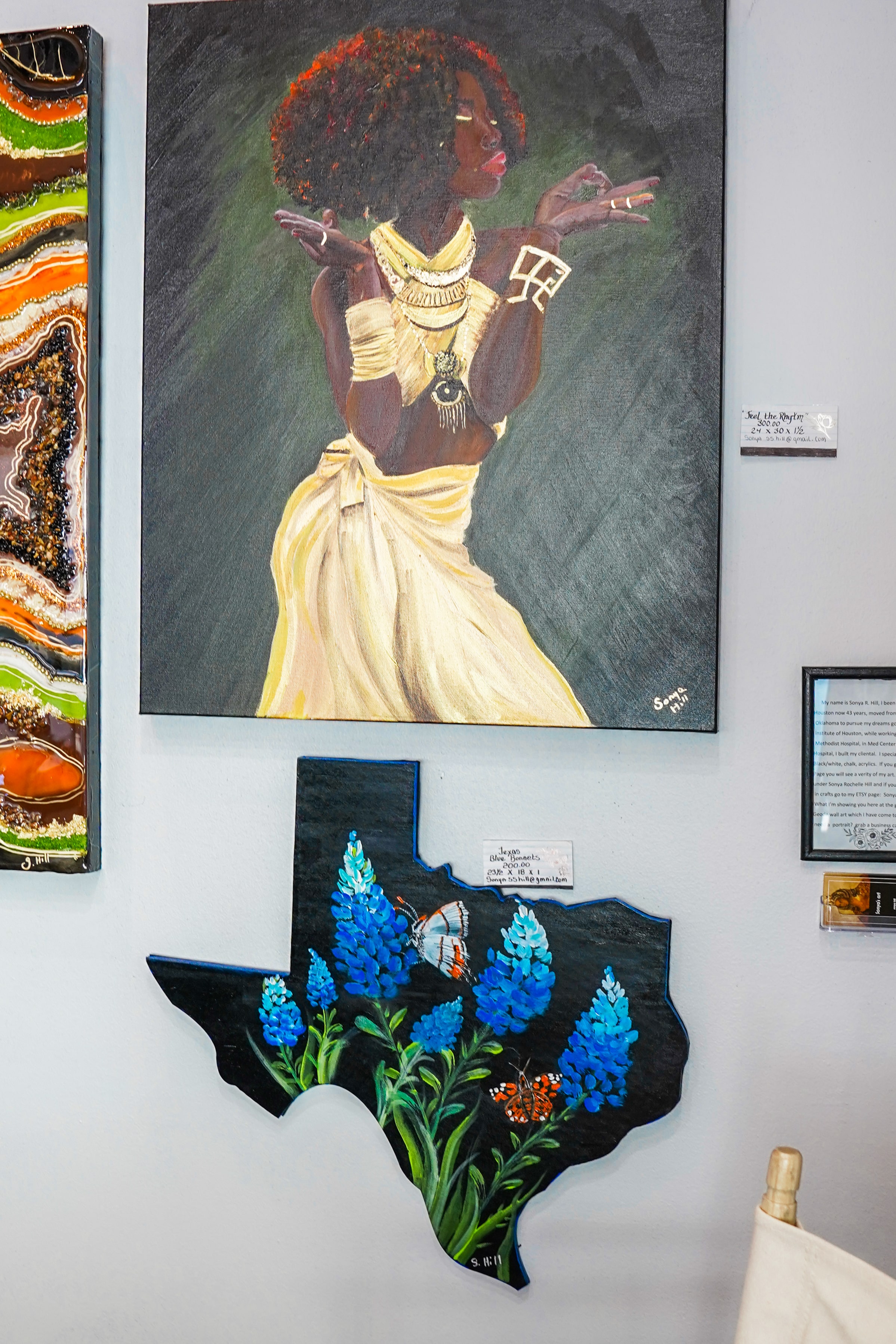 And Support Black-Owned Businesses
The Pearland Town Center is also home to BLCK Market, consisting entirely of over 50 black-owned vendors. Founded by J.O. Malone, his goal was to provide a place for aspiring, Black entrepreneurs to build on their dreams and ideas. With an abundance of unique items, you won't find anywhere else, you'll be amazed by the BLCK Market. They also have an online storefront for your convenience or if you want to take a look before adding it to your list of things to do in Pearland. On our trip, we had the chance to browse through JenniBelle Boutique and Shaud Chic. We loved all of the different colors and patterns, with outfits for any occasion.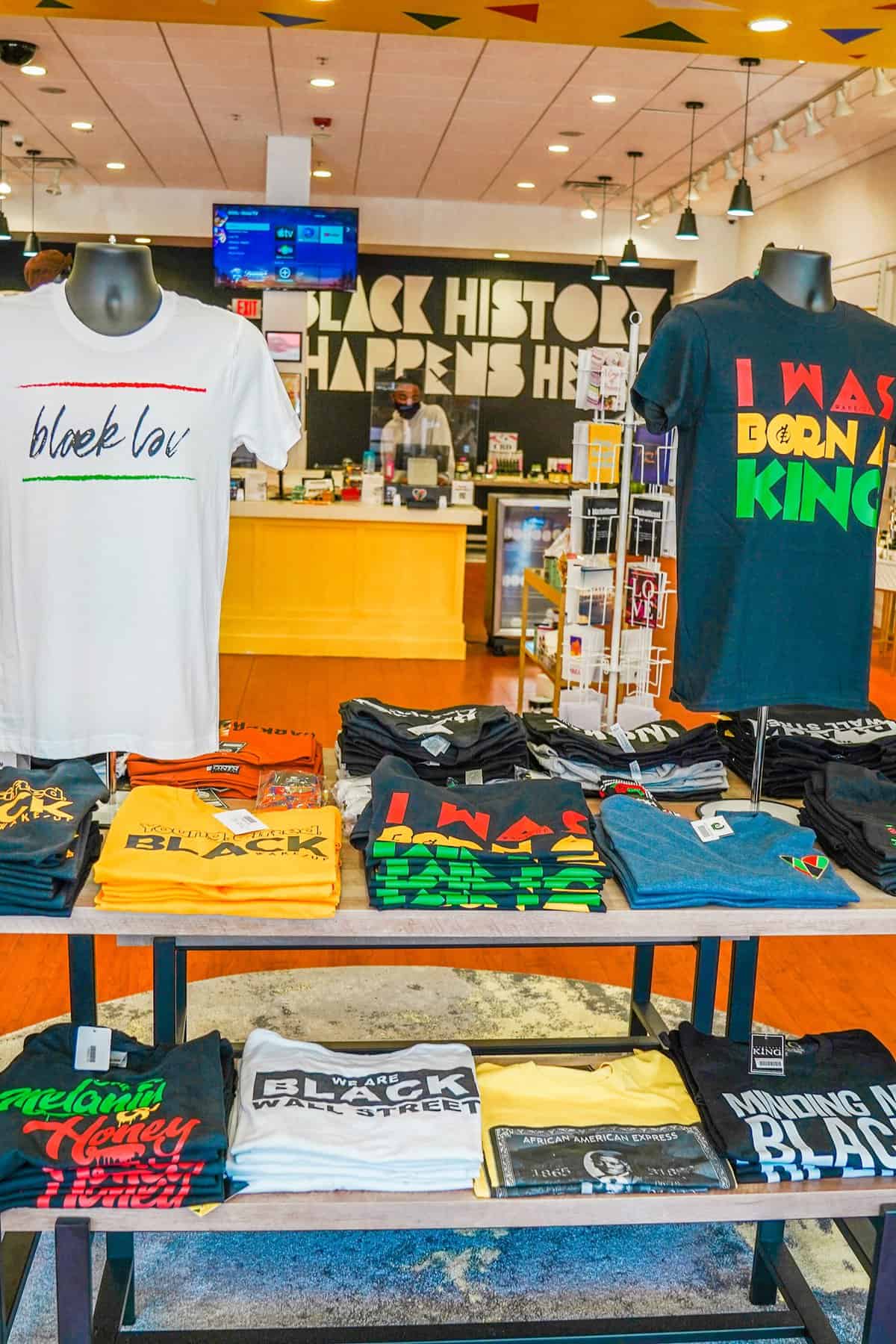 Pamper Yourself with Afternoon Tea
From 11am to 2pm, Four Friends Tea Room & Gifts offers light lunch options that include things like fresh sandwiches, sweets, and a pot of tea of your choice. Grab the tea you tried from the gift shop to brew at home when you get back from your Pearland trip. Equipped with beautiful tea sets and crisp tablecloths set inside a historic Pearland home, you're in for a treat. They even host princess events every month for the little ones in your travel group. For high tea and larger groups, make a reservation ahead of time.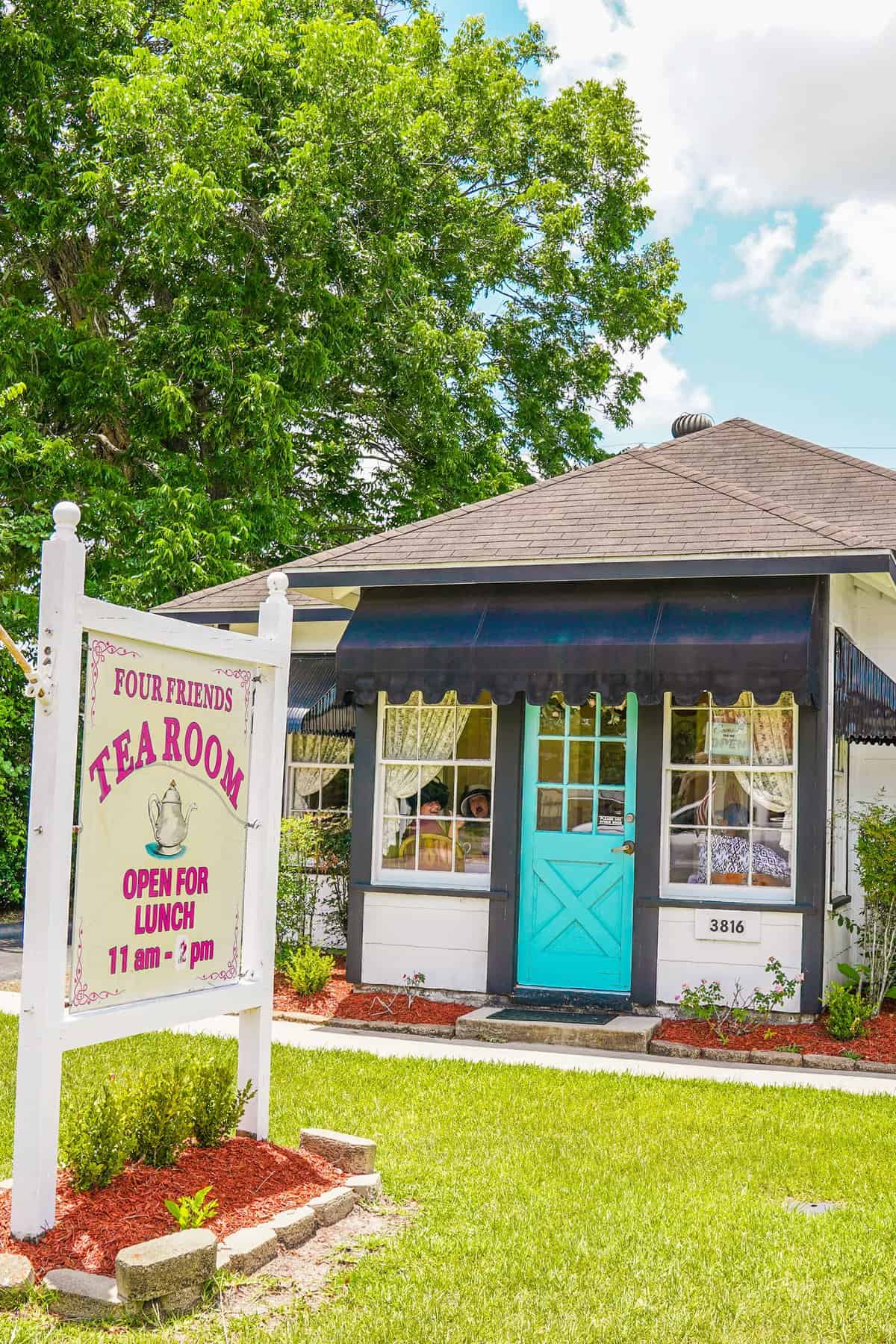 Visit This Free Nature Center
If you're looking for a free, family-friendly activity to add to your list of things to do in Pearland, Delores Fenwick Nature Center is perfect! It consists of two parts. There's an indoor education center that teaches visitors about our native animals through information, interactive exhibits, and crafts. Outside, there are two miles of trails inhabited by an abundance of native animals making their migratory journey through Texas that vary by season. Plus, there's an educational pond, picnic tables, and entry into the Mary's Creek Trail System. It was amazing seeing the birds fly right past us over the water. Everything was so beautiful!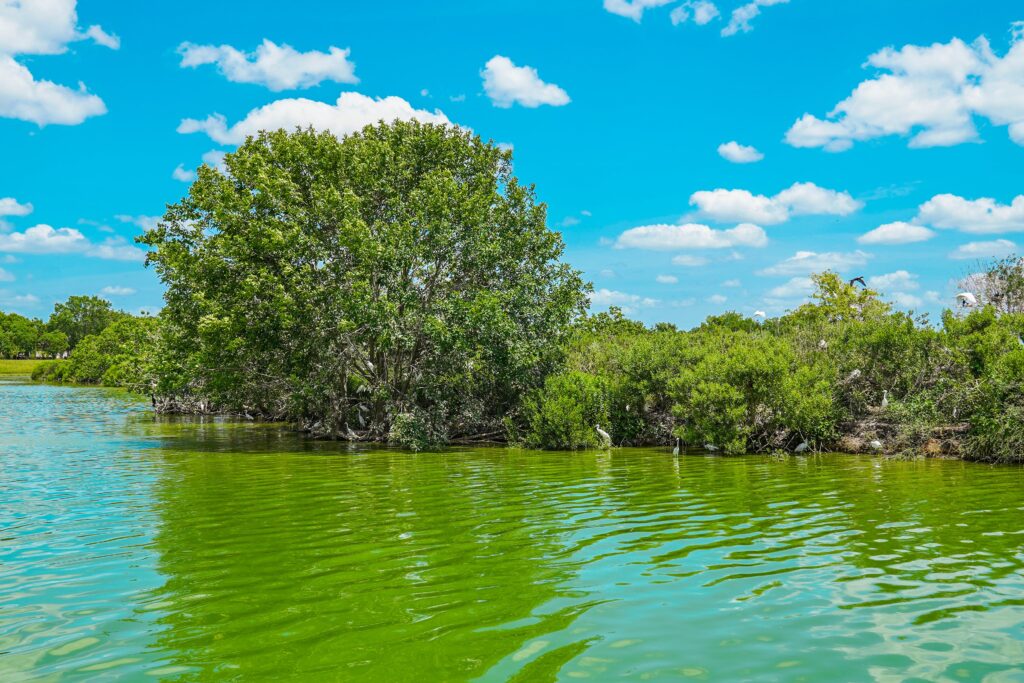 Try Non-Alcoholic (and Alcoholic) Beer
Hosting live music and a variety of food trucks to go along with their small batch brews, Vallensons' Brewing Company is run by Valle and Lori Kauniste of Pearland. If you are one to explore the craft beer scene wherever you go, or you enjoy a laid-back (pet-friendly) hangout, add this family-owned company to your list of things to do this weekend. Keep in mind they are only open Thursday through Sunday.
From what started as experimenting with a brewing kit in his garage is now a lengthy list of delicious pours created by this local nanobrewery, including their Non-Alcoholic Light Pale Ale, a Key Lime Pie Sour, an American Wheat Ale with Lemongrass Ginger Wheat and Hatch Green Chiles, and more! Their Settlers' Oatmeal Stout even won a gold medal at the 2019 US Open Beer Championship! No matter what you drink, you're guaranteed to have a good time.
Fuel Up with Local Coffee
A cute, local coffee shop dedicated to its community, Pearland Coffee Roasters roasts their coffee in-house, offering single origin and seasonal flavors like Fruit Punch Floral Graham Cracker that you can have shipped directly to you, or you can pick-up in store when you stop by! Need a snack with your coffee or tea? Their pastries are locally sourced and baked fresh each morning, with items like Danishes, muffins, breakfast tacos, and cookies. Check out their seasonal specials and take your taste buds for a test drive.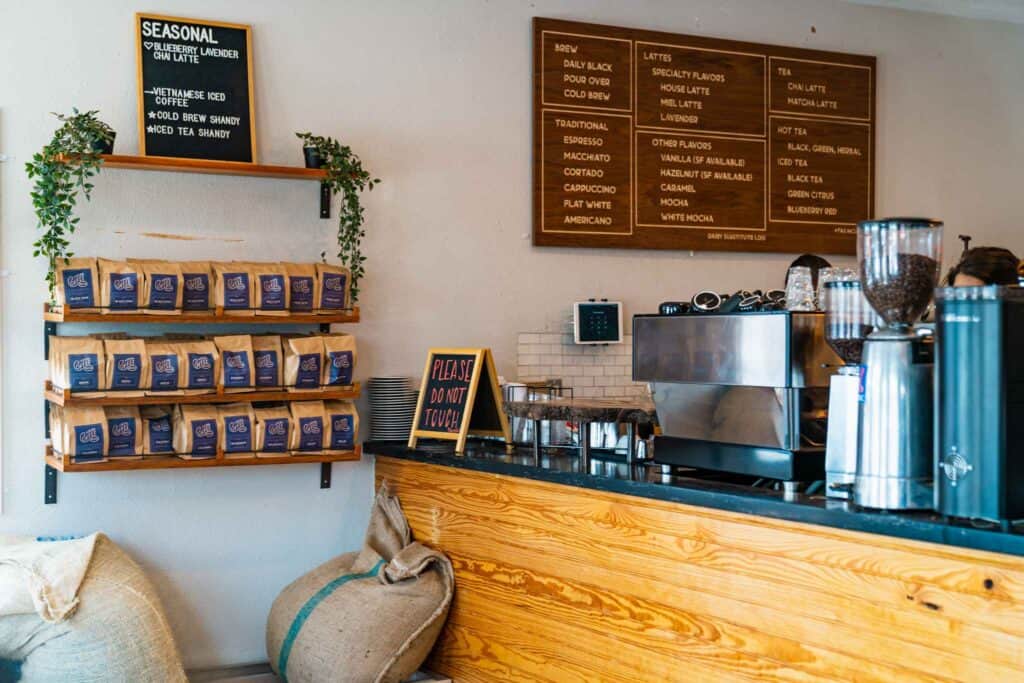 Then Refuel with Frozen Custard
Ice cream has a special place in my heart, but once I discovered Rollie's Frozen Custard, my life changed. This family operated and black-owned business serves up fresh, homemade frozen custard daily. Check their Facebook for their custard flavor of the day and weekly Dole flavors! Although they also serve classics like vanilla and chocolate, you'll find unique flavors like Butter Pecan, Snack Cake, Banana Puddin', and Red Velvet Cookie. Other menu items include malts, shakes, sundaes, and floats!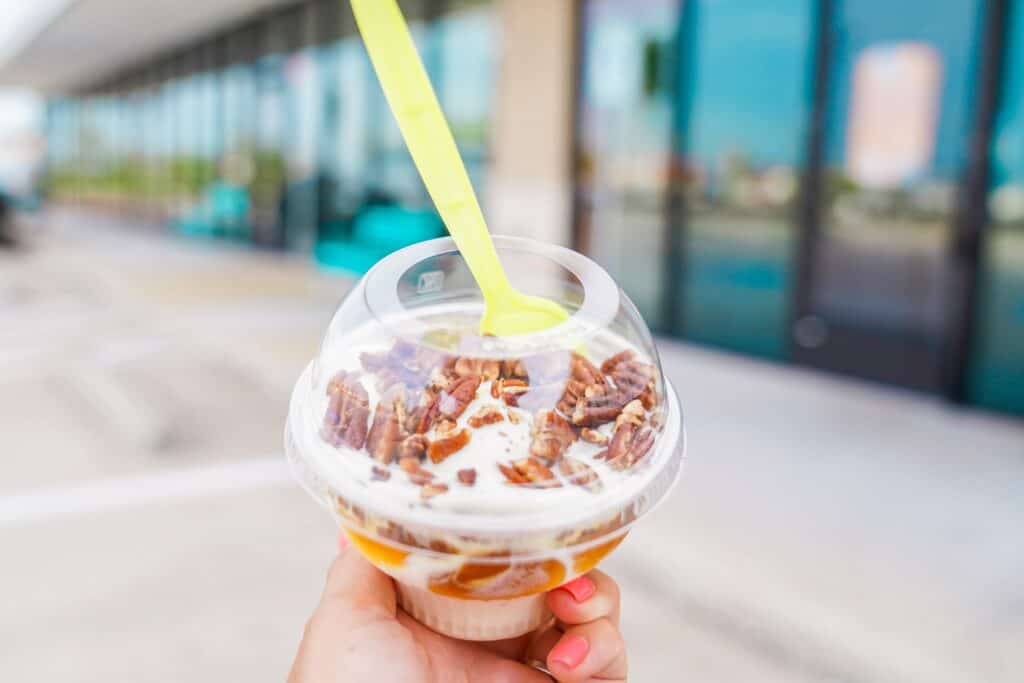 Go Antiquing & Bargain Hunting
Cole's Antique Village and Flea Market is home to an array of small vendors selling all kinds of goodies and treasures. You'll find services like window tinting, plus entertainment, and their newly added food truck park. Make sure to note on your list of things to do that they are only open on the weekends.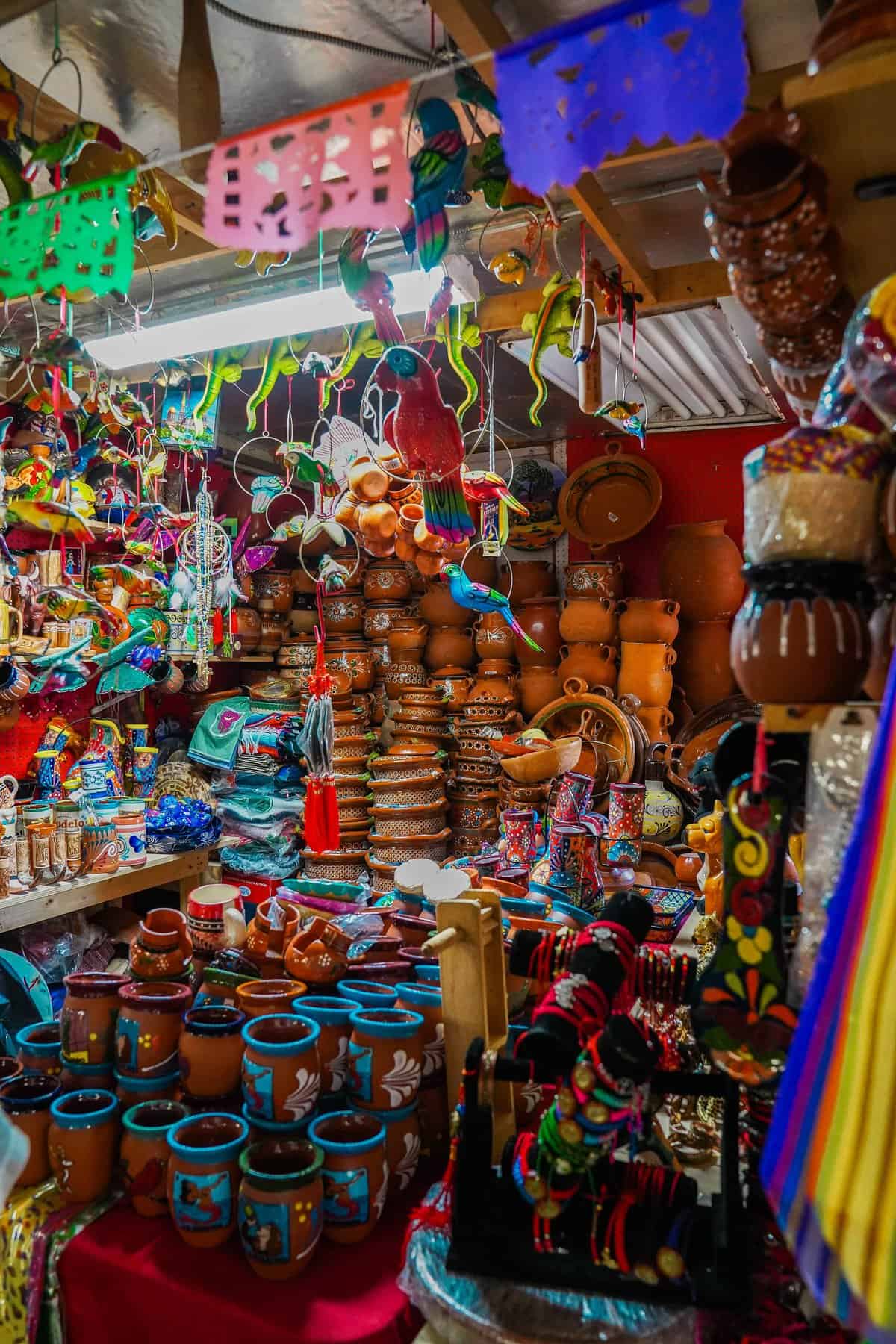 Party at Pearland's First Brewery
What began as a dream of two friends has become a spacious, pet-friendly tasting room with a covered patio, filled with games and TVs, an in-house menu, and visiting food trucks out front. Enjoy a variety of brews at BAKFISH Brewing Company, including gluten-free hard seltzers, beer flight, and rotating specials, accompanied by trivia nights, comedy shows, live music, and monthly famer's markets!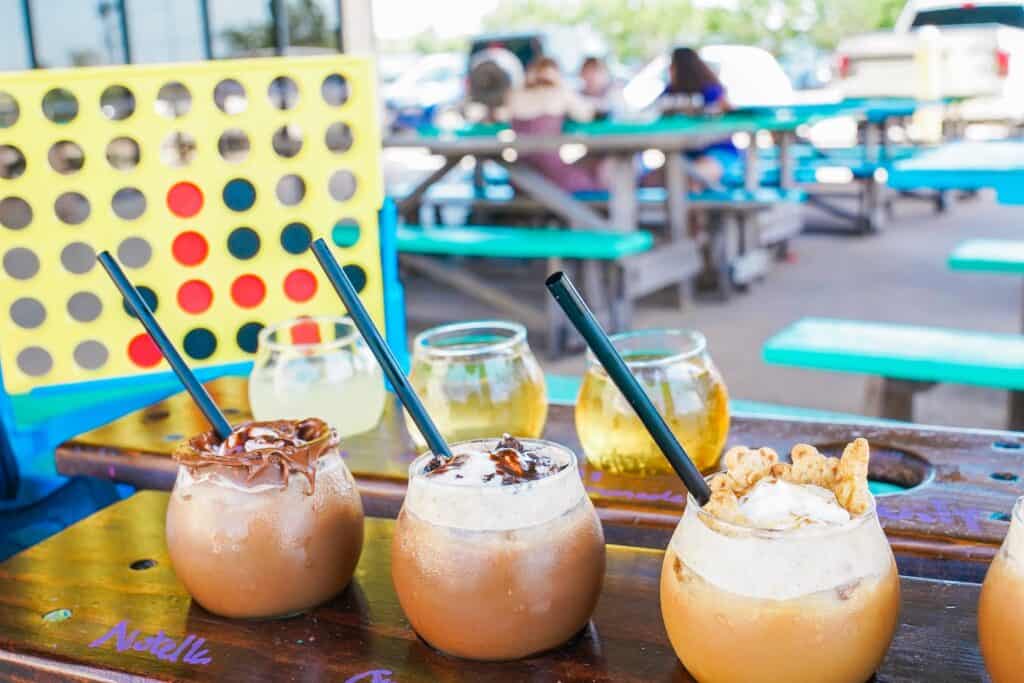 Within the same space is Bakfish Coffee Haus, serving their own brand of in-house roasted coffee. Coffee is served from 7am until 5pm every day, with offerings including latte flights you can order iced or hot. We tried Nutella, Oreo, teddy Graham, and PB & Chocolate.
Eat (or Share) a Five-Pound Burrito
On our hunt for Texas-sized foods, we stopped at the retro-themed Box Bakery and ordered their delicious, five-pound breakfast burrito, wrapped in a homemade tortilla. The record time for finishing this monstrous breakfast item is currently at three minutes! Could you beat it? You can also choose from other items like "mini" burritos and cinnamon rolls. If you mention the cheat code, you'll unlock a hidden menu! Then, take a picture with their wrestling belt in front of the retro-themed mural and imagine what it might feel like to beat the record time.
Tour a Hindu Temple
The Sri Meenakshi Temple was actually one of the first Hindu temples in the US. We were lucky enough to meet the founder of the temple when we visited and to tour the Sri Meenakshi Temple with his guidance and expertise. If adding this activity to your list of things to do interests you, all you have to do is call to set up a tour of your own! Having a knowledgeable tour guide made the experience that much more memorable. You'll learn all about the Hindu culture and their beliefs. Not to mention, it's stunning!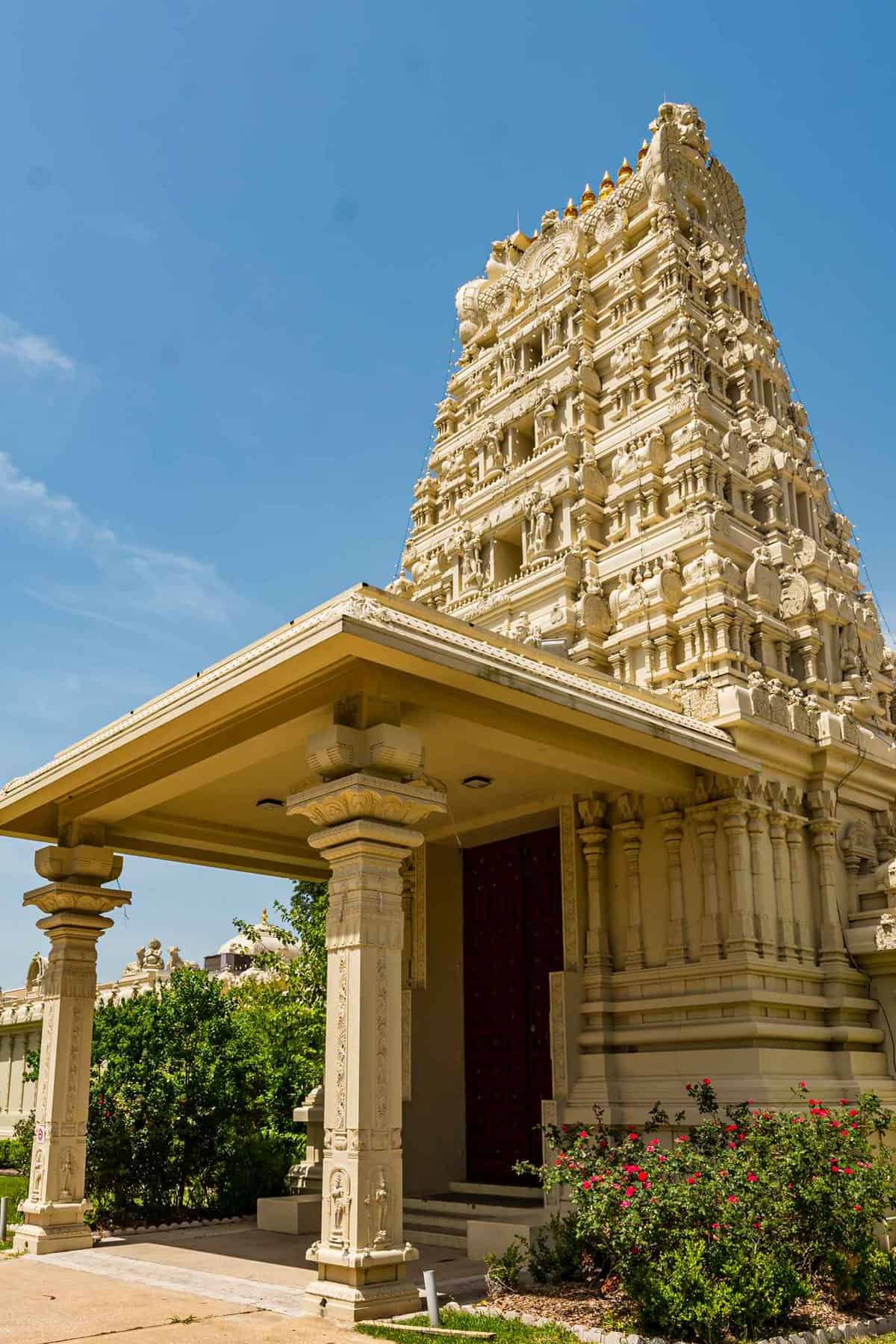 On-site there is also the Visions of India Museum, showcasing items gifted to the museum by the surrounding Hindu community. As Pearland grows, this collection likely will too! I suggest calling the temple first to inquire about visiting the museum, if you're looking to see it for yourself.
Things to Do Near Pearland This Weekend
The 1940 Air Terminal Museum
What was once the terminal building of the Houston Municipal Airport from 1940 until 1955 is now the 1940 Air Terminal Museum. Surrounded by still active runways, you are immersed into the enduring excitement that is Houston aviation. You'll see other pieces of aviation history, like the WR-4 Hangar and its collection of planes, the museum's permanent exhibit, with history extending from the first recorded flight in Houston in 1910 to the 1960's, stories of early aviation, and the Hawker 125 business jet and its array of spectacular colors. The museum also hosts temporary exhibits, which you can find out more about on their website. If you have a little one or a partner who loves planes, or you're just interested to learn about the history of aviation in Houston, then add the 1940 Air Terminal Museum to your list of things to do in Pearland and don't forget to pose in front of the Hawker 125!
Things to Do in Pearland TX This Weekend: Final Thoughts
I love Houston, and I think it is often underestimated how much there is to do there. However, Pearland is a great destination if you're wanting to make it to Houston soon, but are looking for less traffic, cheaper hotels, or you're planning on flying into Hobby Airport. With all of the international cuisine, shopping, diverse businesses and culture, as well as Pearland's passion for art, nature, and craft beer, your list of things to do this weekend will not be lacking by any means.