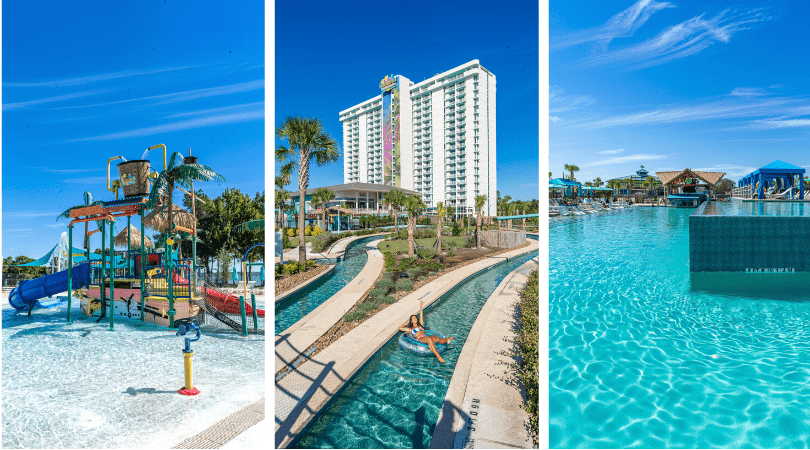 When I heard a Margaritaville was coming to Texas I was so pumped! When I learned that it was coming to the Lake Conroe area, I was even more ecstatic! East Texas is known for its piney woods and a distinct charm unlike any other park of Texas and the contrast of the beautiful nature with the beach vibe made for a great mixture. The Conroe area has so many great things to do including cruising in a tiki, hiking the piney woods, a great brewery scene and more. It's also a destination of its own just for enjoying all that Margaritaville has to offer. Read below for our full Margaritaville Lake Conroe Review and all there is to do.
Margaritaville Lake Conroe Review: The Resort
Of course Margaritaville showcases all of the homeage to Jimmy Buffet. I love how most resorts have been in a beachy area, but instead you're immediately transported to a tropical beach destination with the actual beach being hours away! There are so many fun touches like the margartia glasses that hang from the ceiling, the staff in tropical attire, and regular live music.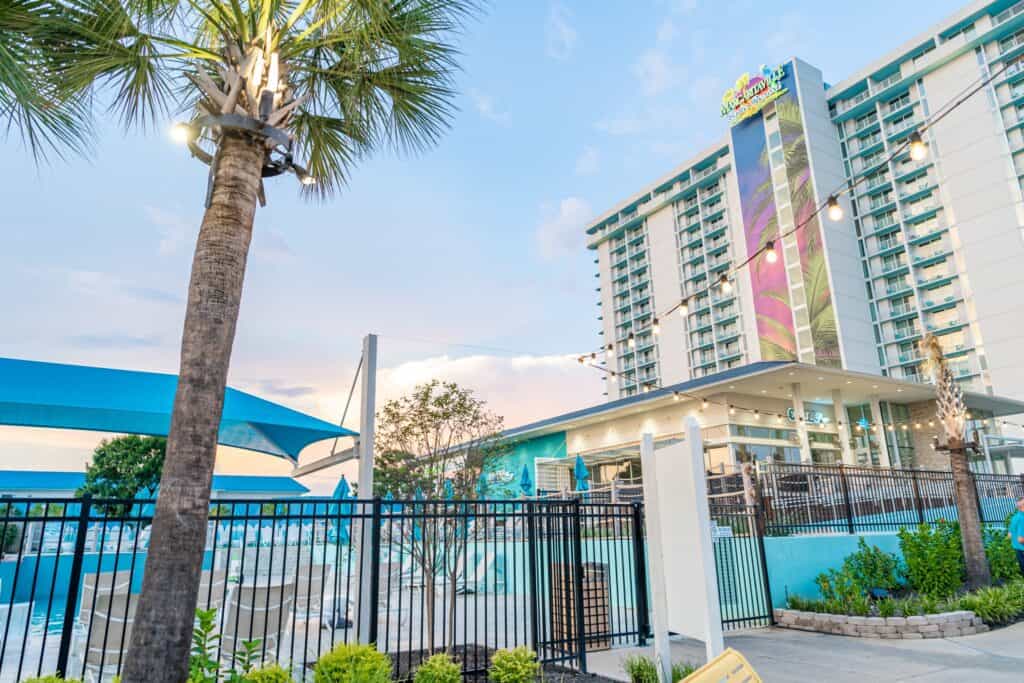 Since Margartiaville is on Lake Conroe, you can feel like you've reached the beach with their sand banks. People from the lake can even pull up in their jetskis and boats and dock for lunch. Margaritaville also offers a large selection of activities from boat rentals, jet skis, and more so you can have all the lake fun.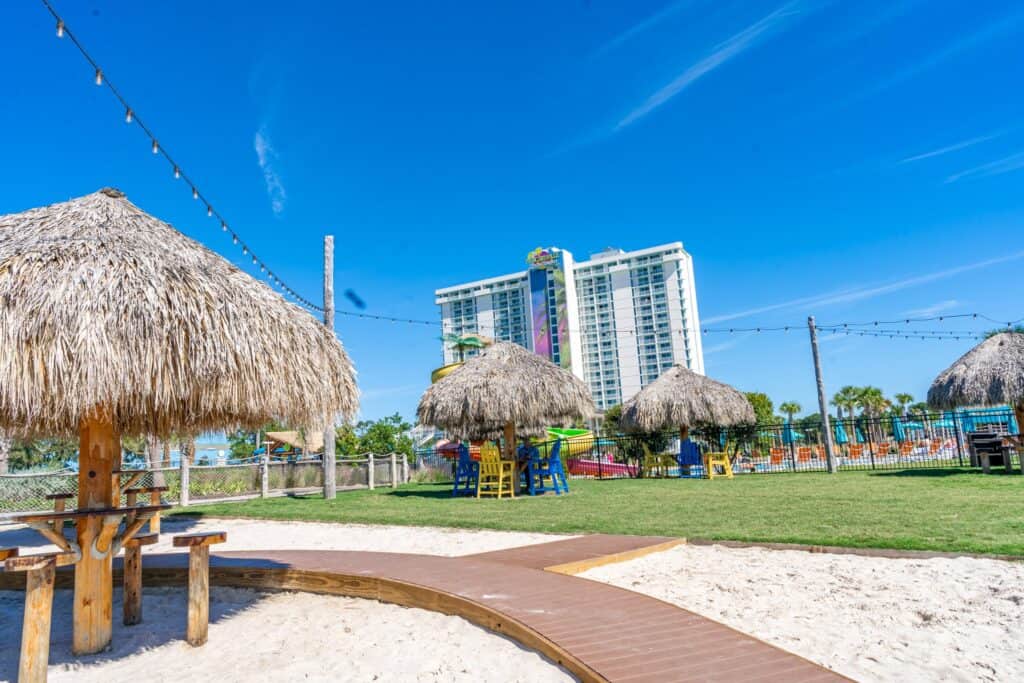 Margaritaville Lake Conroe Review: The Pool
The pool was easily one of the top attractions at Margaritaville. There are several different sections which make it feel like a waterpark on it's own. There was a splashpad for kids with a bucket that dumped water every few minutes and another pool with slides! If that wasn't enough they had a lazy river that winded around the water section for more fun.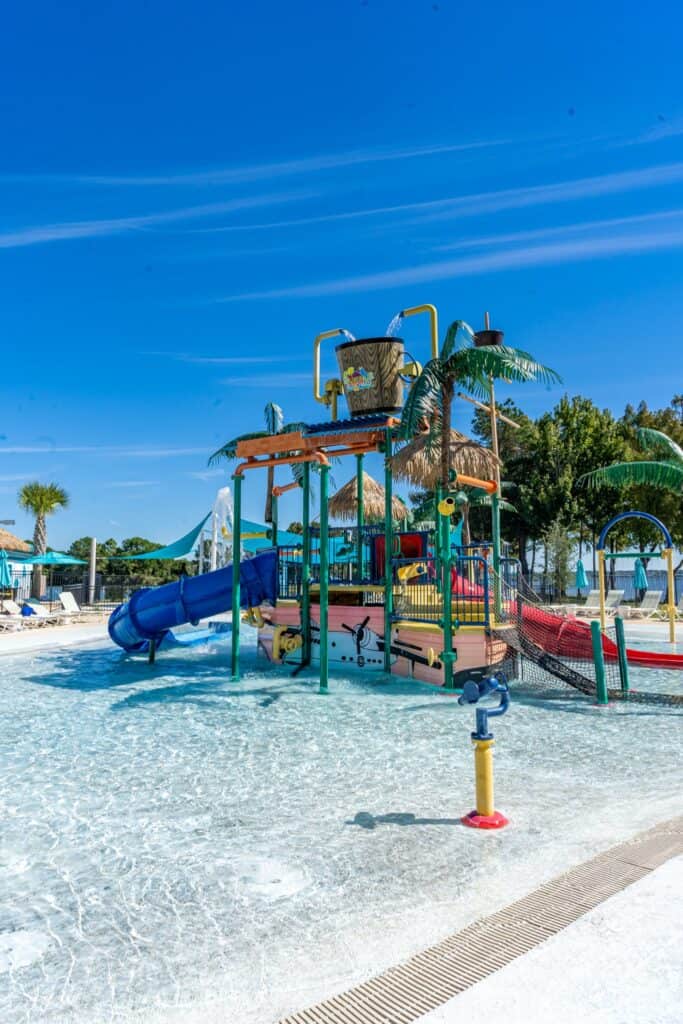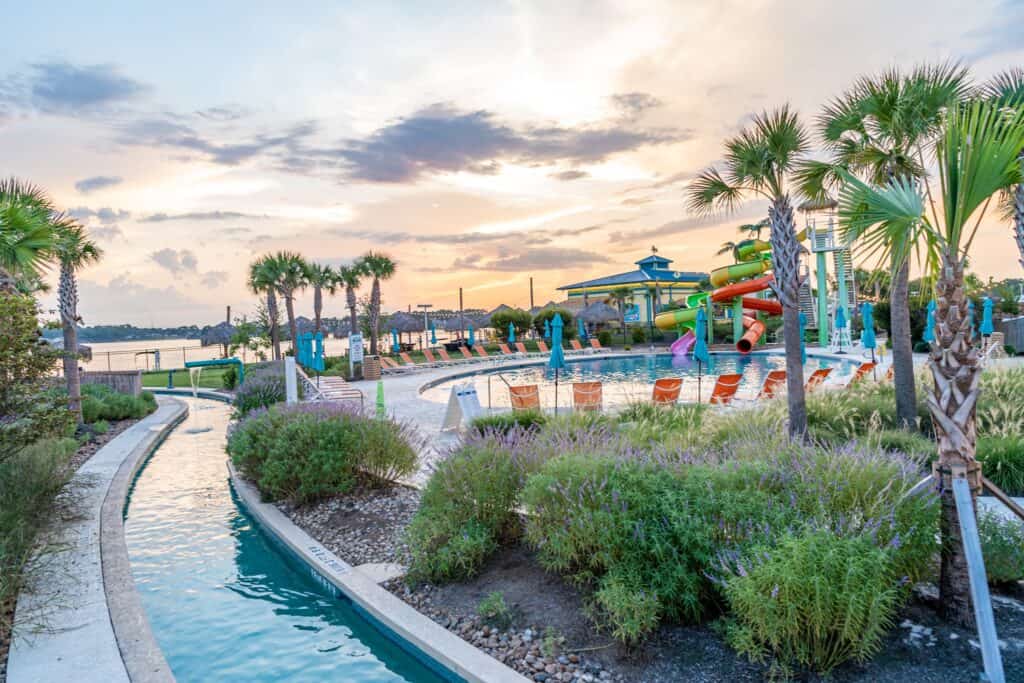 On top of all of that there was a resort style pool with it's own swim up bar serving up fun frozen drinks and a purple margartia that they will tell stories about! An upstairs area leads to an adults only infinity style pool and hot tub. Even on busy days I love how there were plenty of chairs for lounging and with all the different pools it didn't feel crowded.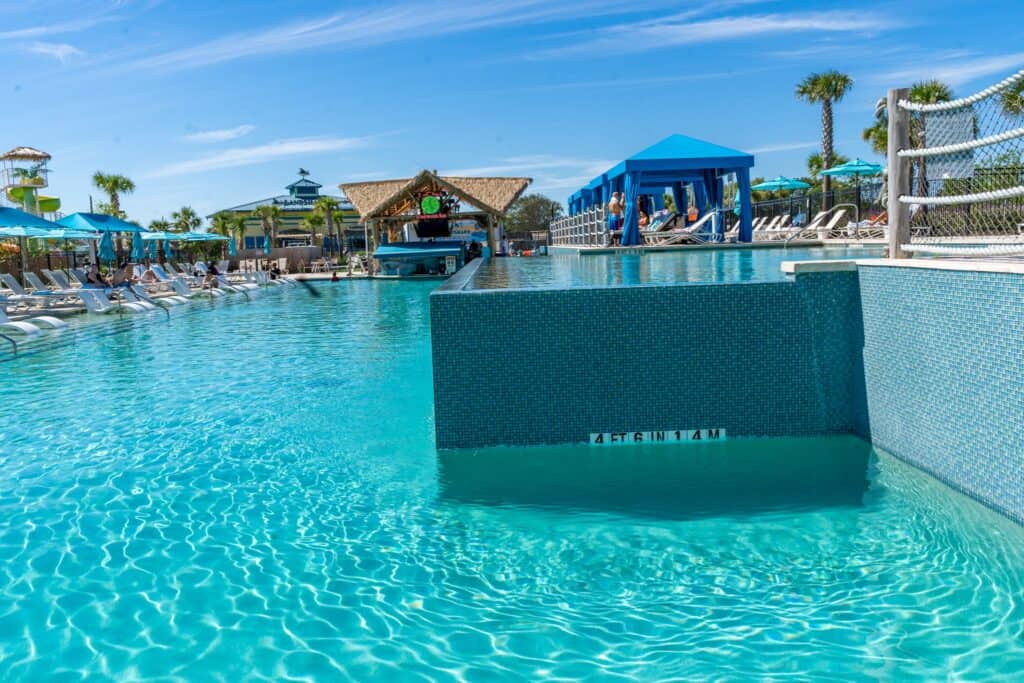 Margaritaville Lake Conroe Review: The Activities
One thing I loved about Margaritaville was all of the activities that you could take part. If there wasn't so much to do in Conroe, we could have easily spent all our time at Margaritaville. They have a schedule for the week and on any given day you can find fire or hula performances, belly flop contests, and more. They also have local experiences to opt in to and works out as a great way to meet other people while visiting hot Conroe attractions.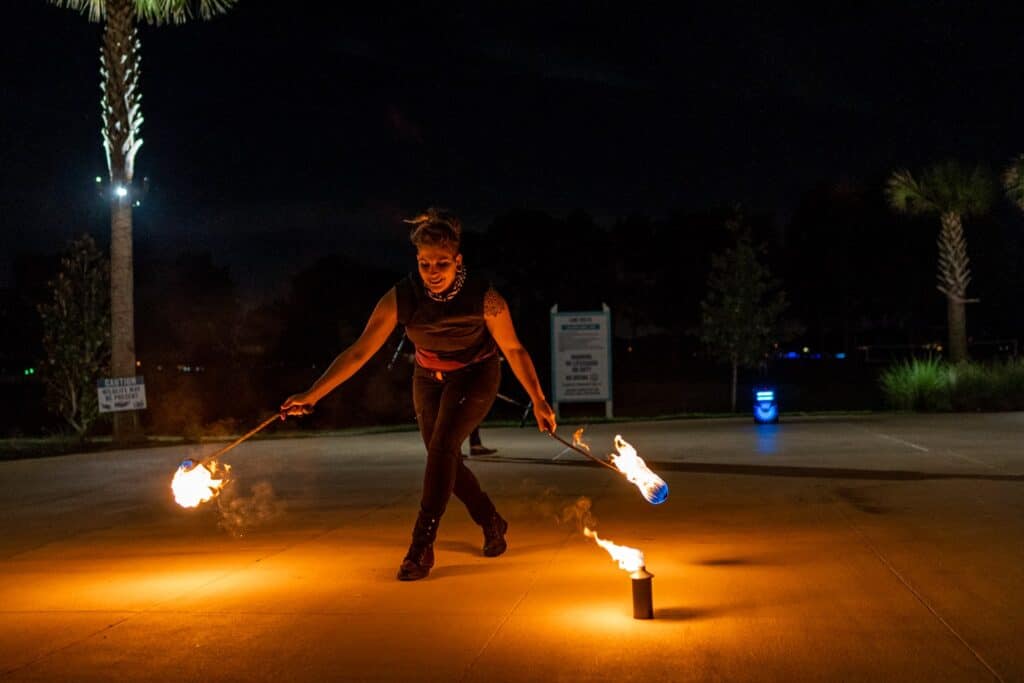 Margaritaville Lake Conroe Review: The Rooms
In true Margaritaville fashion, the rooms here are a tropical escape filled with fun details such as bright blue accents, tropical artwork, and small things that make all the difference like the whale tail accents on the sink handles. You either get the wide exapnse of beautiful East Texas with a great sunset or an overlook of the pool and lake. If you want a place that's more private and to yourself they also have colorful lakeside cabins.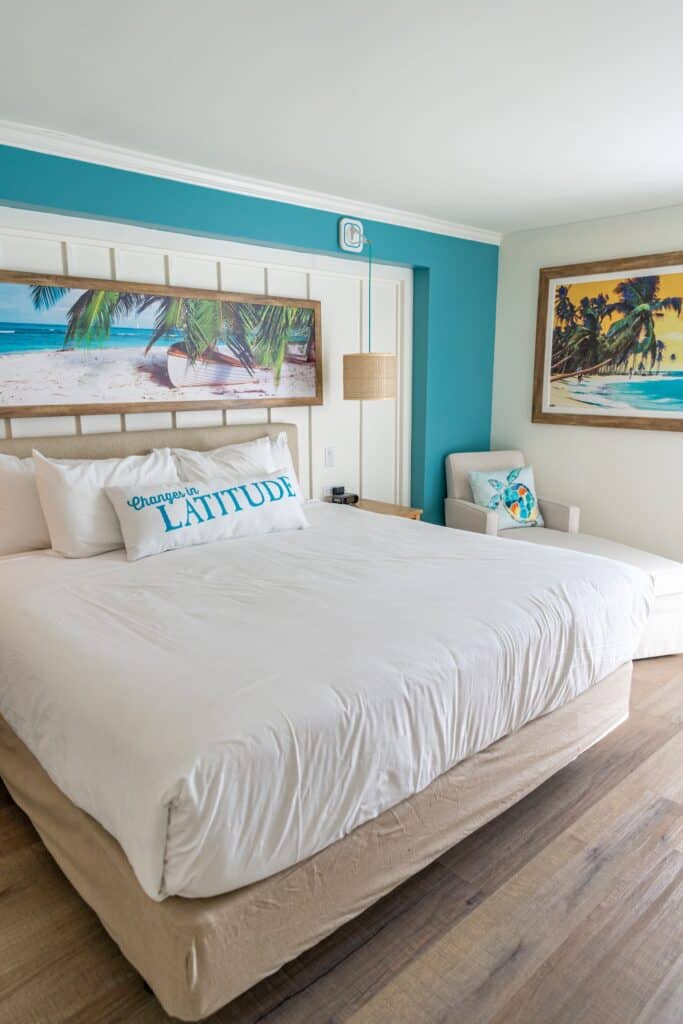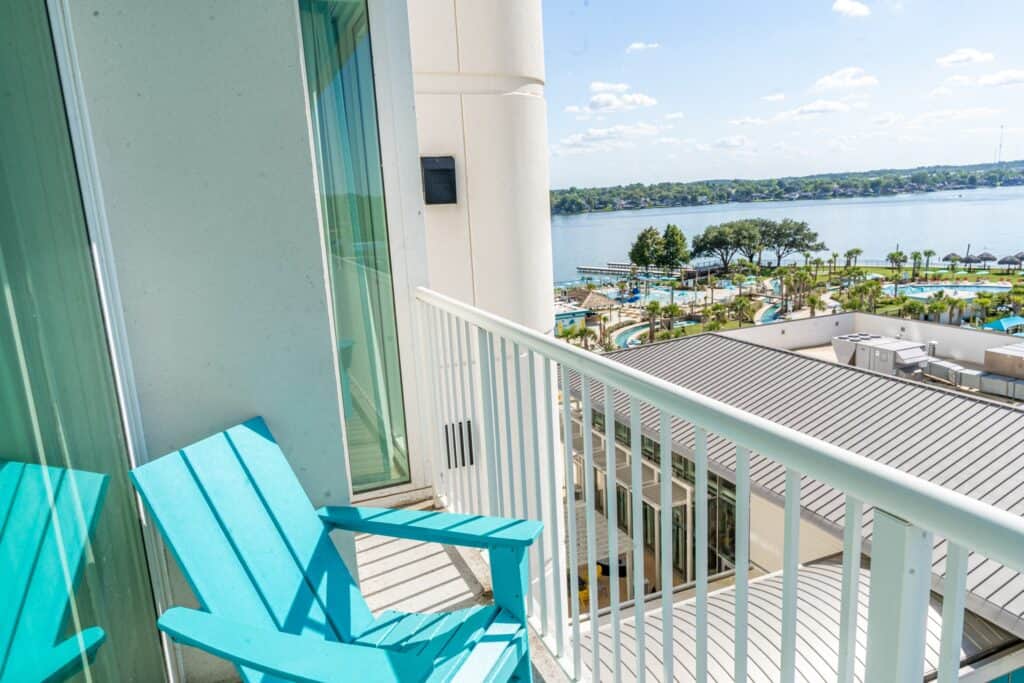 Margaritaville Lake Conroe Review: Landshark
Enjoy a delicious meal by the beach at Landshark. We enjoyed ceviche, fish tacos, and other dishes while watching people bring their boats in. Get your toes in the sand and a beer in your hand and you're good to go.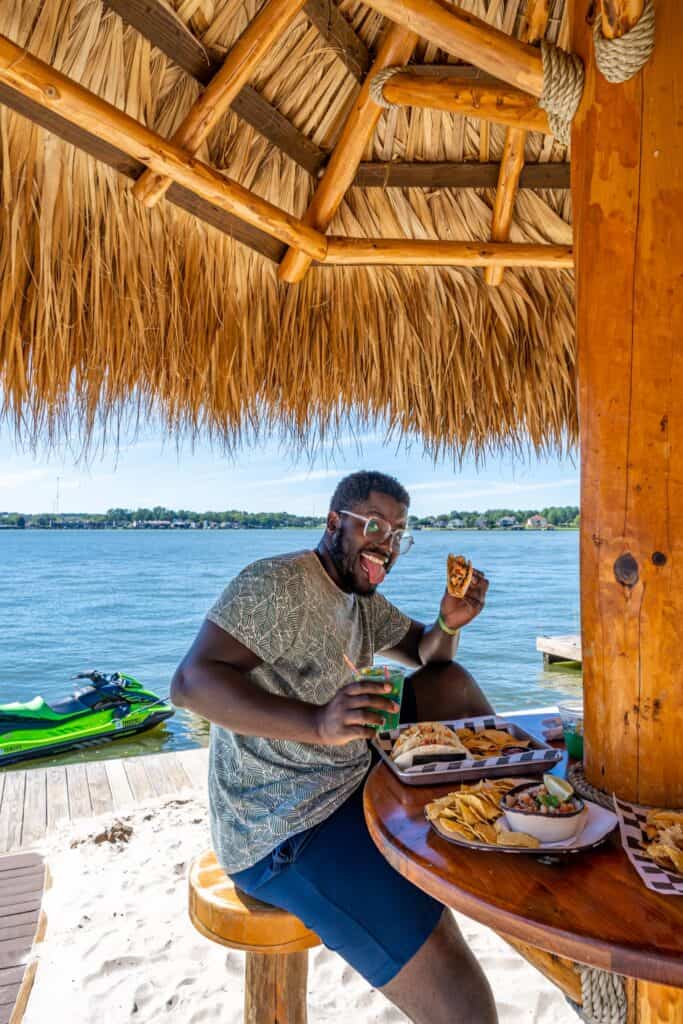 Margaritaville Lake Conroe Review: The Spa
When in paradise a little pampering is in order! The spa at Margaritaville offers expert treatments in a relaxing setting with options like a Himalayan Salt Stone massage, tropical scrubs, and more. Afterwards ladies can enjoy the sauna for added relaxation.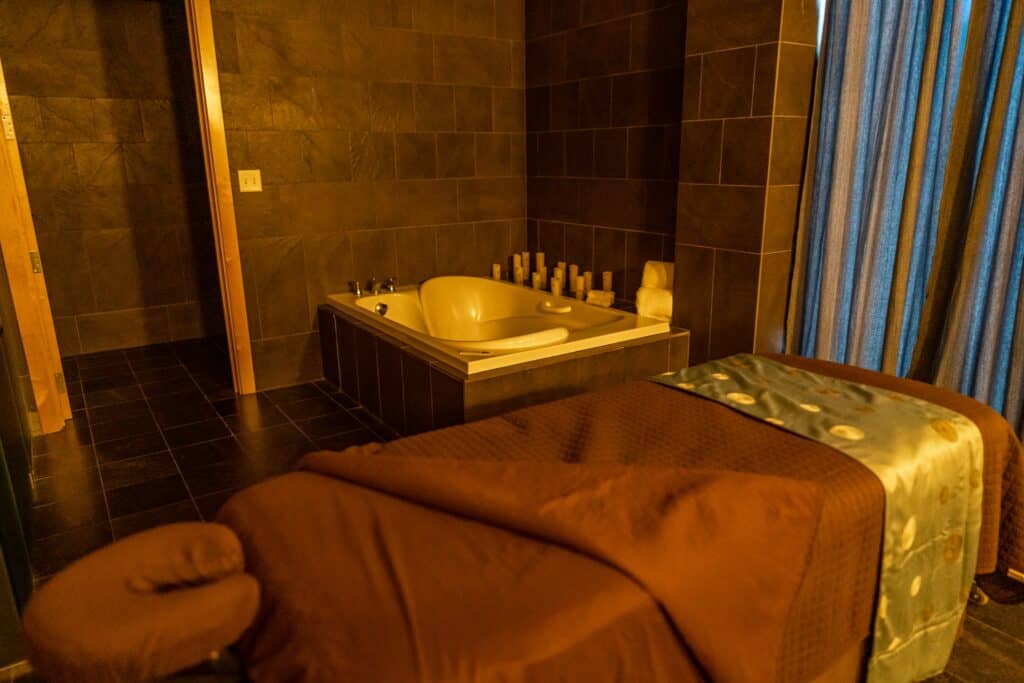 Margaritaville Lake Conroe Review: Final Thoughts
There's no other resort in Texas like Margaritaville! It's fun, tropical, and in a unique destination that adds to the charm. I love that there are so many activities on site, so we don't feel the need to leave. Well, except for that there are so many things to do in Conroe.