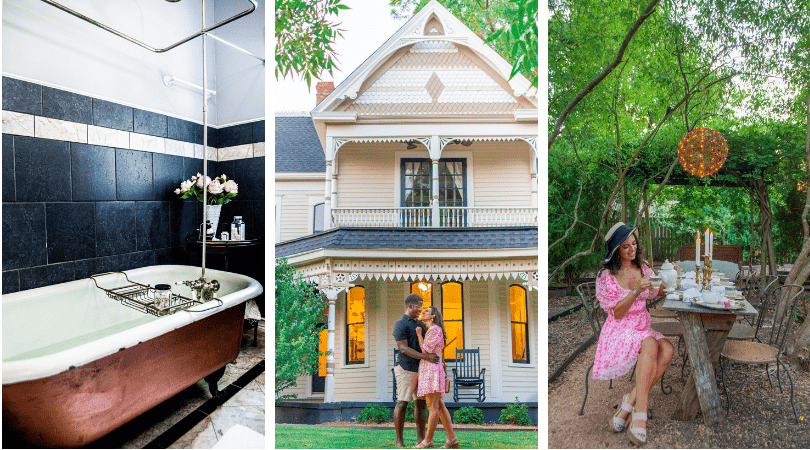 Whether it's for a fun girl's trip, a romantic couple's getaway, a family retreat, or even a wedding, you can find a beautiful historic bed & breakfast just outside of Dallas in the small town of Farmersville, TX. The Murchison Honaker House is a Victorian Bed and Breakfast. This historic Victorian home close to Dallas was built in 1870 and four generations of Honakers lived in it until 1968. Since then, the Honaker House has been renovated to maintain the vintage and Victorian style with modern and chic touches.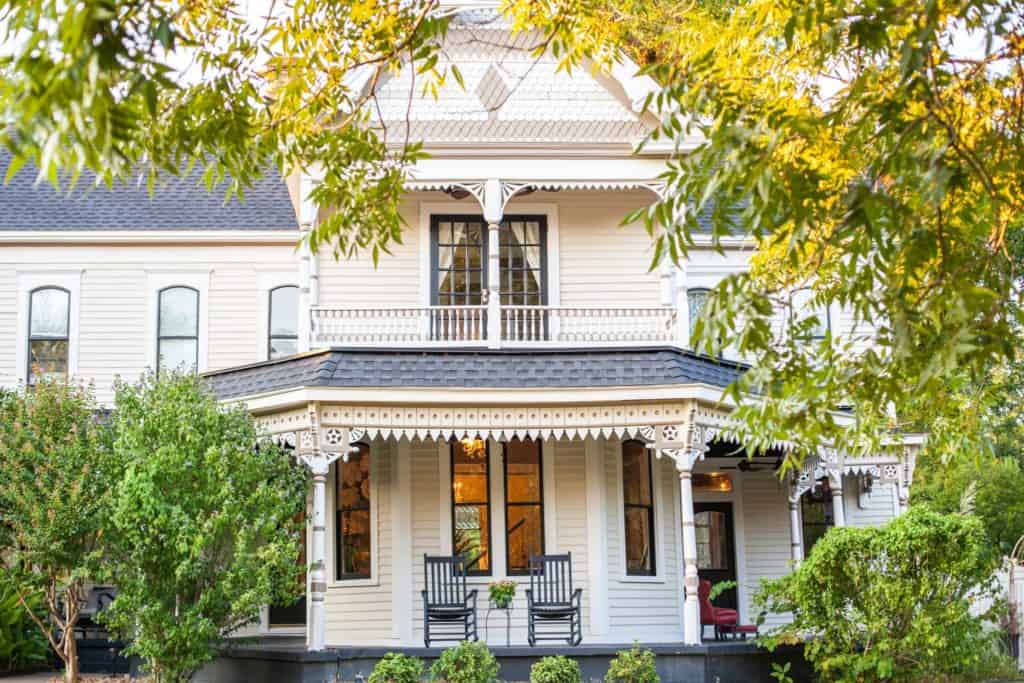 Before you even get to your room, you're already met with so much beauty!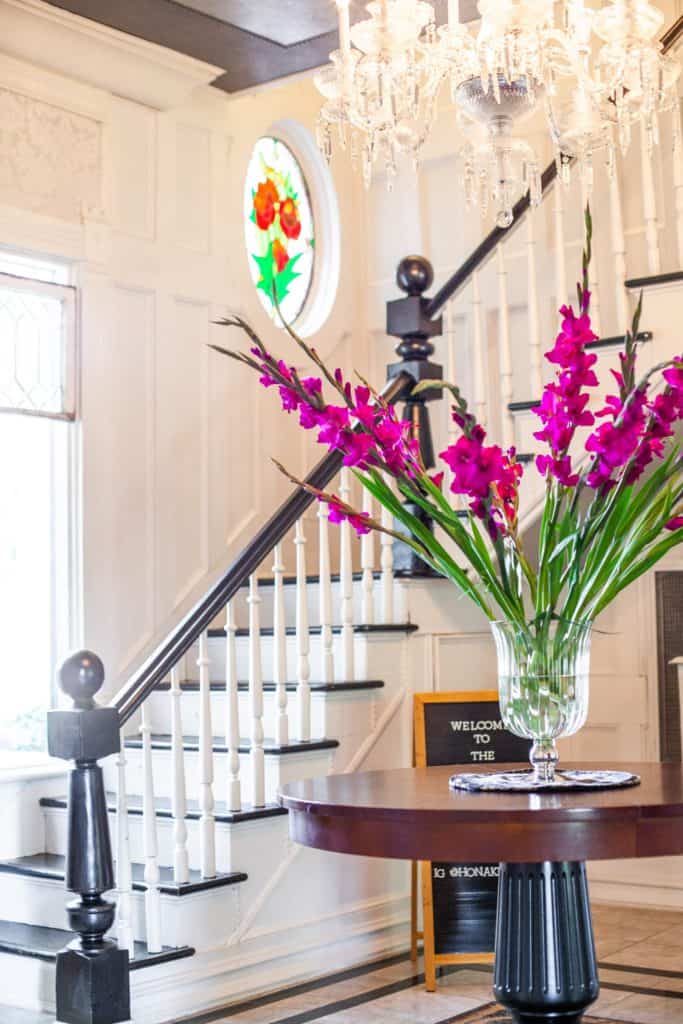 Romantic Getaway at the Honaker
My husband and I enjoyed a romantic weekend getaway in the little town of Farmersville and stayed at the Honaker House! They have multiple rooms all with their own character. You almost have to go back multiple times to experience each one! We stayed in the first Bedroom and loved every moment from all the thoughtful decor, our plush bed, and claw foot tub! Although we were too busy to enjoy everything, there was even a TV if we wanted a movie night.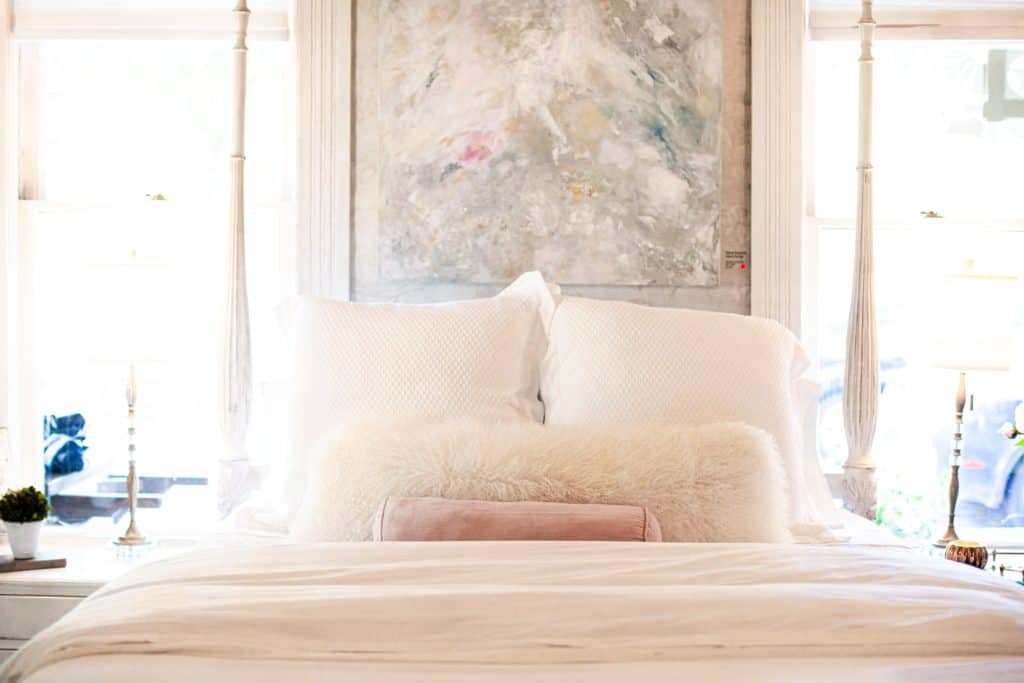 When not spending time in our room, there were so many other great spaces in the Honaker House to enjoy. My husband loved the men's parlor.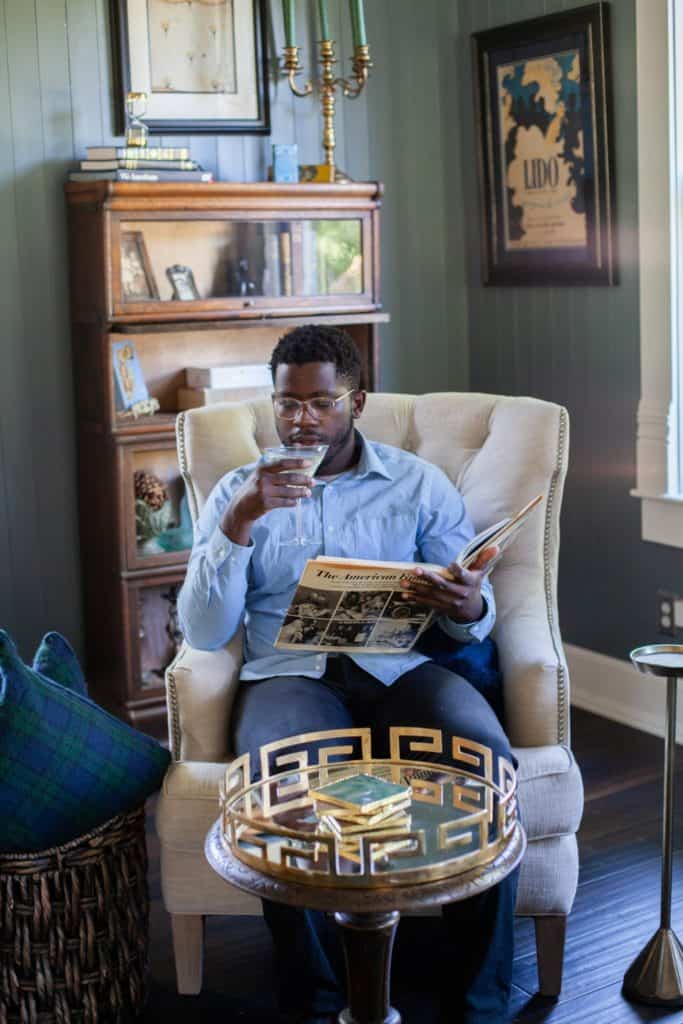 I was a fan of the ladies' parlor with the beautiful artwork and record player. Part of the fun of staying here was just how much there was to see! The owners have spent so much time and love into restoring the house, as well as finding vintage and antique items that really bring more character to the place, all while keeping things tastefully decorated.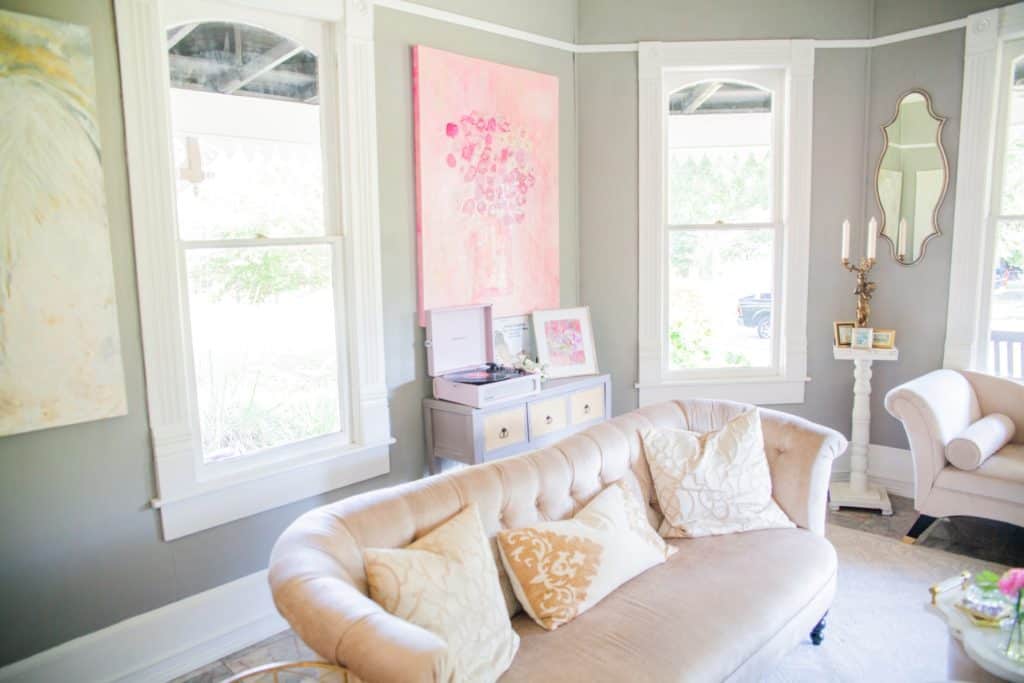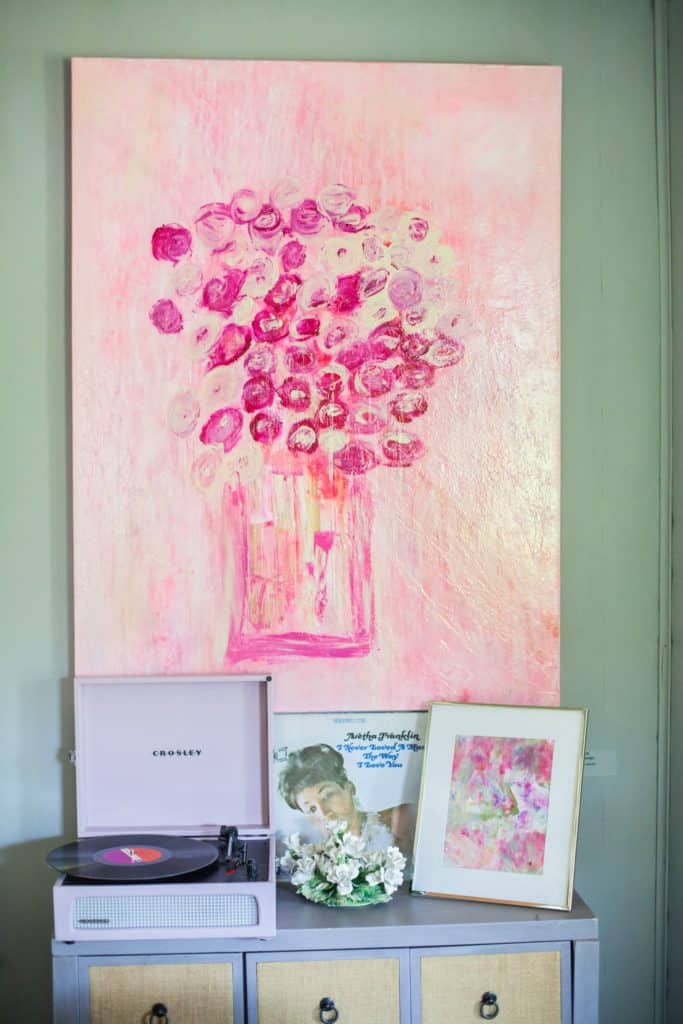 And when not enjoying time inside, we couldn't resist the gardens with a stream running through them. It felt like a chapter out of a fairy tale. They even offer tea out in the garden!
Breakfast at the Honaker
During our stay we got to enjoy Texas-shaped waffles in the beautiful dining room! All of the vintage fine china and glassware just made our stay even more special!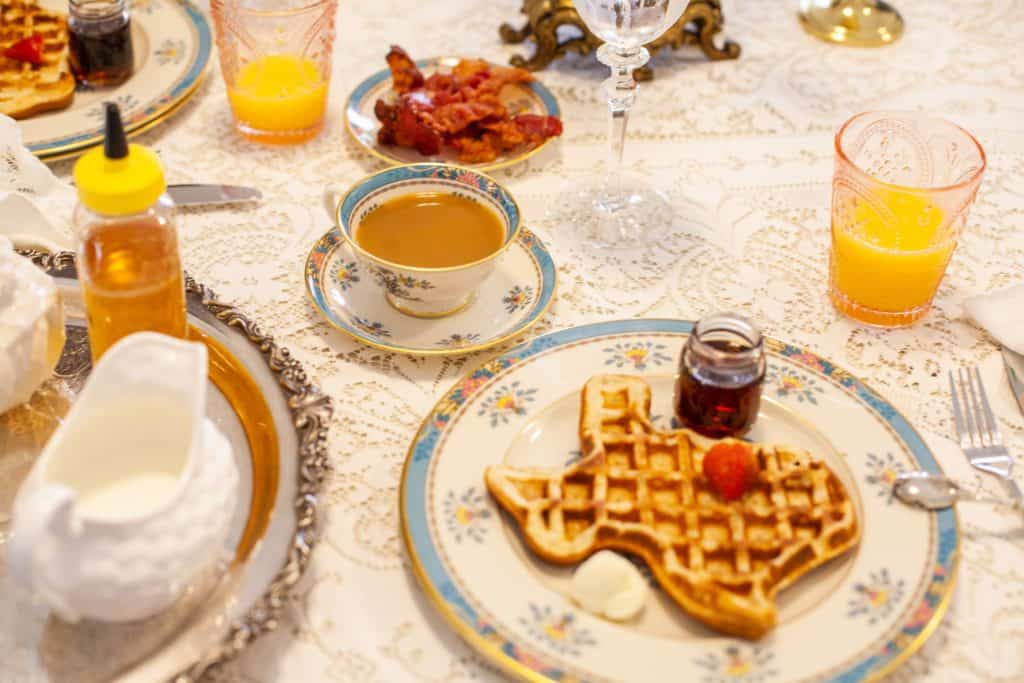 Other Rooms in the Honaker House
There are multiple places to stay at the Honaker House, each with their own personality. One of my other favorites was this girly room with two twin beds, perfect for families or even just a girls trip!