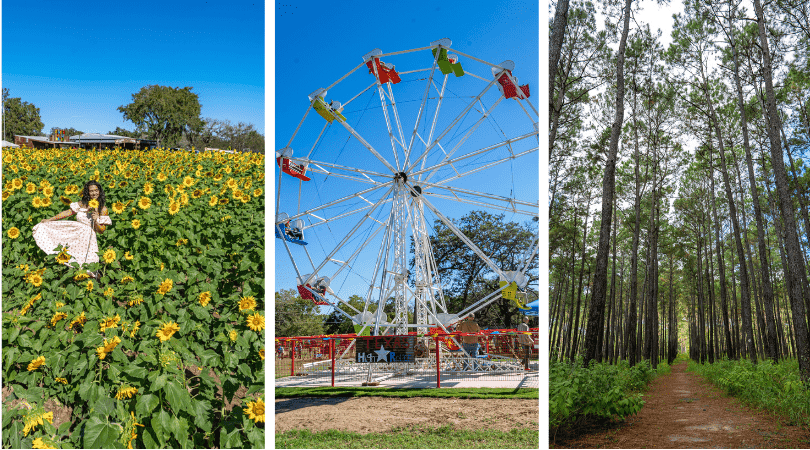 When deciding where I want to go on my next vacation, my first two picks are either somewhere quiet and green with places to explore or by the water where I can relax and have a little fun in the sun. If you're like me, Conroe TX has an array of things to do to help you build the perfect itinerary on your next Texas getaway that combine the two!
Whether you're a beach bum at heart, you enjoy the wilderness, or you want to mix it up with a little bit of both, you're in for a one-of-a-kind vacation. Thankfully for you, we've made it easy with this extensive list of the best things to do in Conroe TX.
Things to Do in Conroe TX: Get Outdoors
Try Wakeboarding
Hangar 9 Wake Park is a great place that has made it its mission to entertain both experienced wakeboarders and beginners alike. From private lessons for beginners and weekly clinics to one-hour passes and memberships when you get the hang of it. To top it all off, their inflatable aqua park has endless opportunities to feel a rush of adrenaline or enjoy a laugh while cooling off during the summer.
Check their website for pricing and hours when you're looking for things to do in Conroe TX. All you have to do is bring your bathing suit, and they'll provide the rest!
Things to Do in Conroe TX: Spend the Day at the Park
Lake Conroe Park
If you have a few little ones or are looking for an easy way to enjoy the beautiful scenery of Conroe by getting outside, Lake Conroe Park has 13 acres of BBQ pits, volleyball courts, softball fields, swimming areas, fishing piers, and picnic areas.
There is no need to plan an extravagant itinerary for you, your whole family, or your friend group. Simply plan a morning of fishing and an afternoon picnic. Then cool off in the water and get some activity in with a game before dinner—an all in one place! Admission is just $5 per person, while children 5 and under, and seniors over 65, are free.
Candy Cane Park
Candy Cane Park is a 24-acre city park located in Conroe, Texas. It is one of the most popular parks in the city, and for good reason. With plenty of fun things to explore, including a walking trail, recreational spaces, and even picnic tables, Candy Cane Park is the perfect spot to relax and enjoy the great outdoors.
7-Acre Wood
Put this destination at the top of your list of things to do in Conroe TX, especially if you have kids in tow. It could very well take you most of the day to experience everything 7-Acre Wood's Old-Fashioned Family Fun Park has to offer.
There's a petting zoo, mini golf, weekend pony rides, a children's playground with fun activities like horseshoes and a zipline, an old Western play town to cultivate your imagination, and SO MUCH MORE! Check out their website to see all you'll have access to for just $6.50 per person.
Things to Do in Conroe TX: Ride on a Historic Boat
The Southern Empress is an iconic paddle wheel built in Mississippi in 1983 before it was transported in 27 sections to Lake Conroe.
Experience Lake Conroe in a whole new way by booking one of their many different cruises. Choose from dinner cruises, a murder mystery cruise, or celebrate Valentine's Day with your special someone. The options are endless for any budget or occasion!
Things to Do in Conroe TX: Get Out on the Water
Embrace the thrill of water sports in Conroe TX. You can rent a kayak, stand-up paddle board, or ride the water taxi along the Woodlands Waterway. At any point, you can stop for a bite, stretch your legs with some shopping and explore the parks nearby. Or, end your day with a sunset stroll, dinner with drinks, and the notorious nightlife.
Things to Do in Conroe TX: Book a Lake Cruise
I never thought you could cruise in a moving palapa, but here we are! This BYOB with Cruisin' Tikis takes you on a scenic ride across Lake Conroe. It reaches the nearby town of Montgomery with music playing and the wind in your hair.
They have so many different cruise options, including sunset cruises, mimosa cruises, and swim cruises. They also offer private tours perfect for family trips and parties, and they have pet-friendly options too!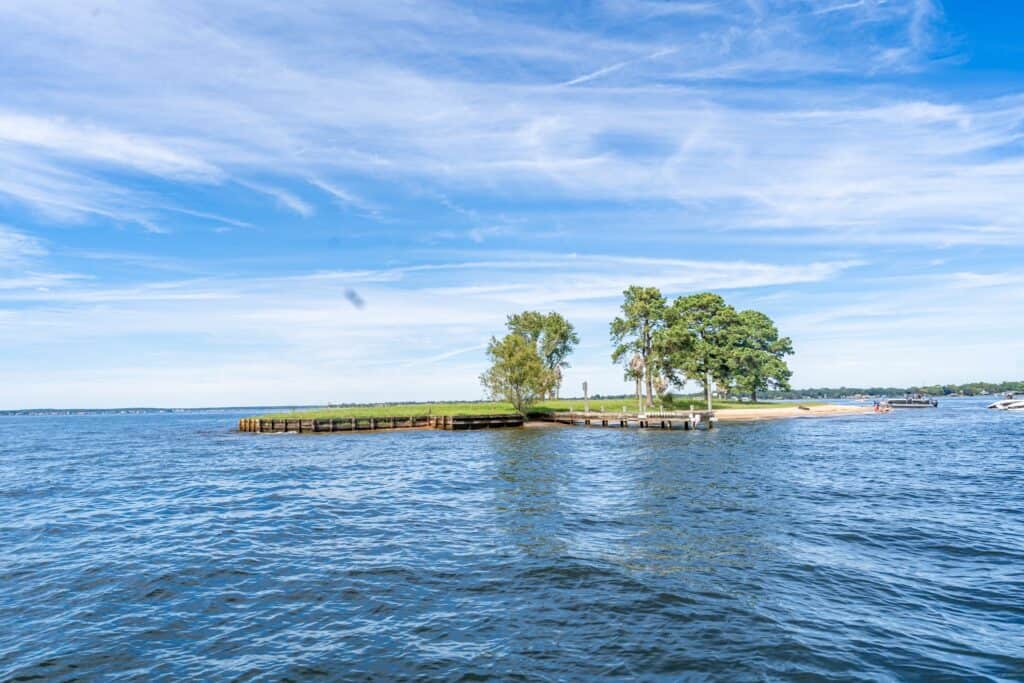 Things to Do in Conroe TX: Hike Through the Forest
W.G. Jones Forest is an iconic East Texas forest with giant pine trees that rise to the sky. This hike in East Texas over beautiful bridges and through picturesque nature will take your breath away. For more outdoor adventures, check out our list of the best state parks to camp in Texas.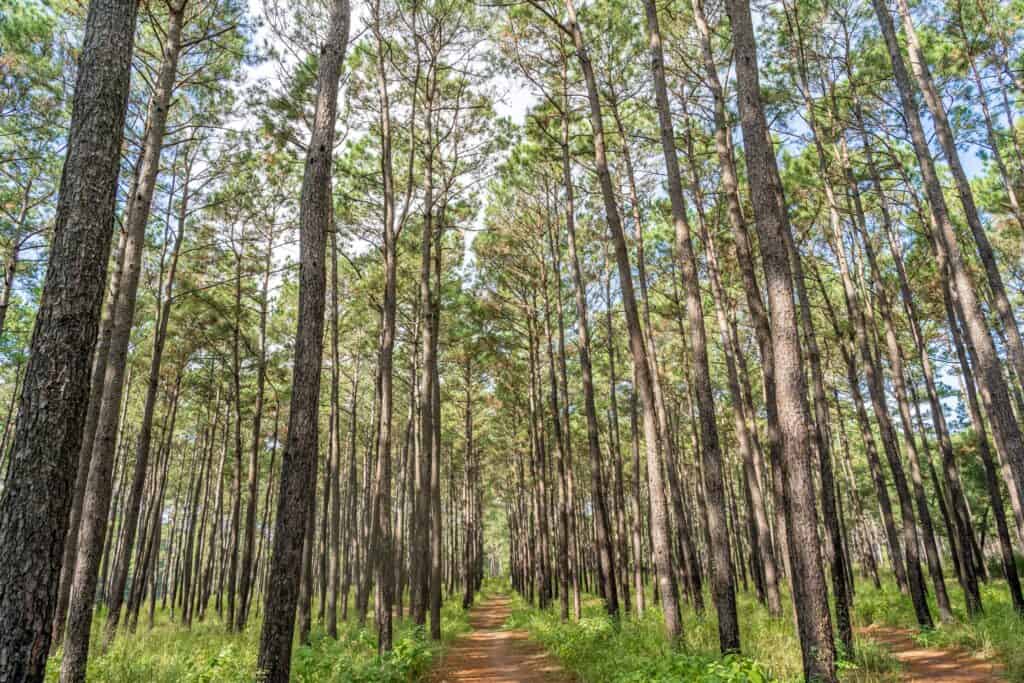 Things to Do in Conroe TX: Cruise Through It
There's no need to tow your all-terrain vehicle out to Conroe when you visit. Lake Conroe Slingshot Rentals has everything you'll need to safely explore the W. G. Jones Forest from end to end.
A slingshot is a sleek, two-passenger vehicle (reminiscent of the Batmobile) that will allow you to feel the fresh air and smell the pine trees as you drive along Highway 105, which runs right through this national forest.
Things to Do in Conroe TX: Rent a Boat
Book your next boat ride with Just Ride Watercrafts, a Black-owned business, that provides a luxury service on Lake Conroe. All of their boats are equipped with an aftermarket sound system with AUX and Bluetooth connections. You can listen to your favorite songs while riding the waves. You can also make your ride more fun with their fantastic add-ons to level up your experience.
Things to Do in Conroe TX: Sample Local Hard Beverages
Lounge on a Lawn
A little outside of Conroe in Plantersville, TX, is Bernhardt Winery, with beautiful vines that welcome you as you drive in. You can choose from a tasting or a wine tour, or hang out on their lawn with a glass in hand. In the fall, they have lawn concerts, and you can spend a night at their beautiful B&B!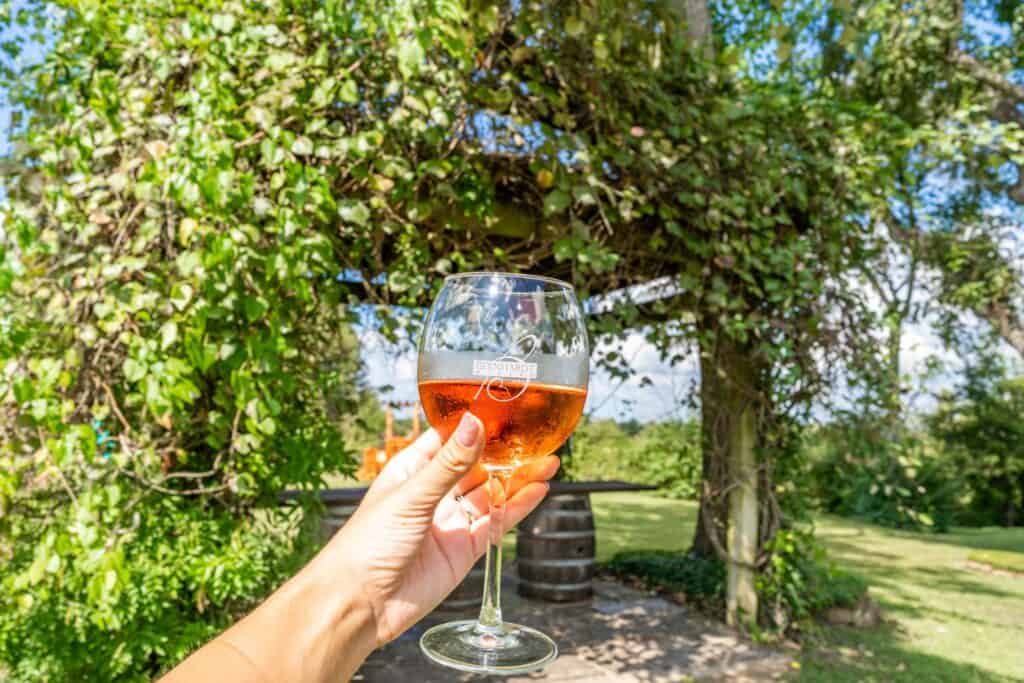 Sip Wine Beneath Pine Trees
Blue Epiphany Winery has two locations: a tasting room in downtown Conroe and the Main Winery in the middle of a grove of pine trees. The Main Winery has an outdoor patio with plenty of seating, making it the perfect place to relax in what will feel like the middle of nowhere.
With a wide array of events to complement their delicious local wines, like food trucks, live music, and bingo nights, you're in for the most unique experience in Conroe.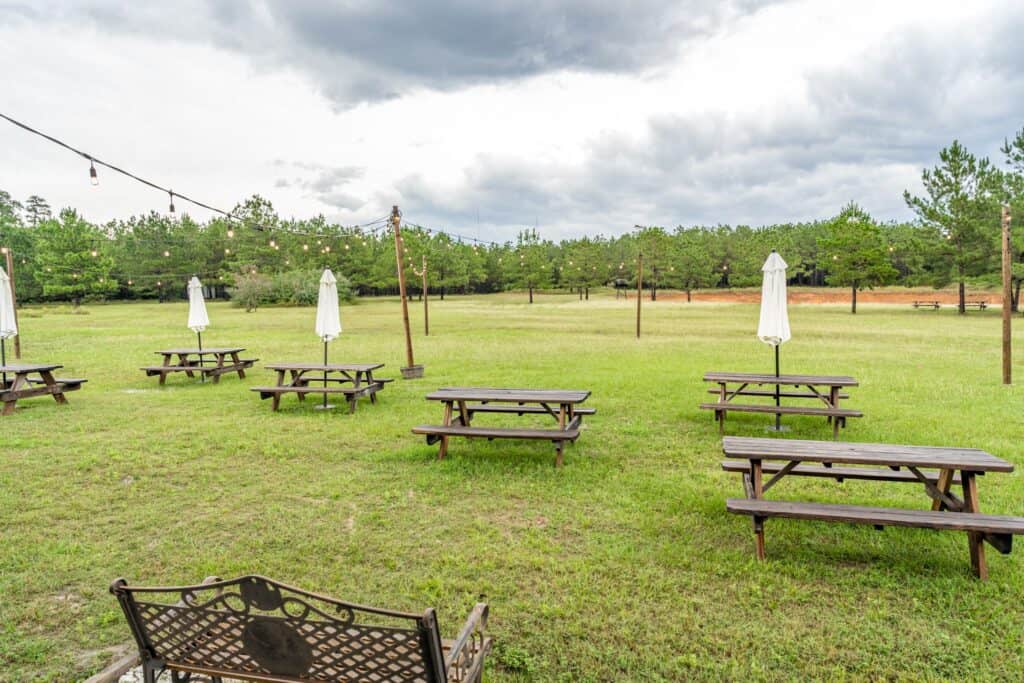 Try Handmade Liquor
We stopped at Bartlett's Distillery where they make their own rum and whiskey. They have unique creations like rum made with panela instead of molasses and Rhumajus — a mixture of rum and Spanish grapes. They also have a long list of cocktails, and the atmosphere is so fun! The locals, who spend most weekends here, greeted us cheerfully as soon as we entered.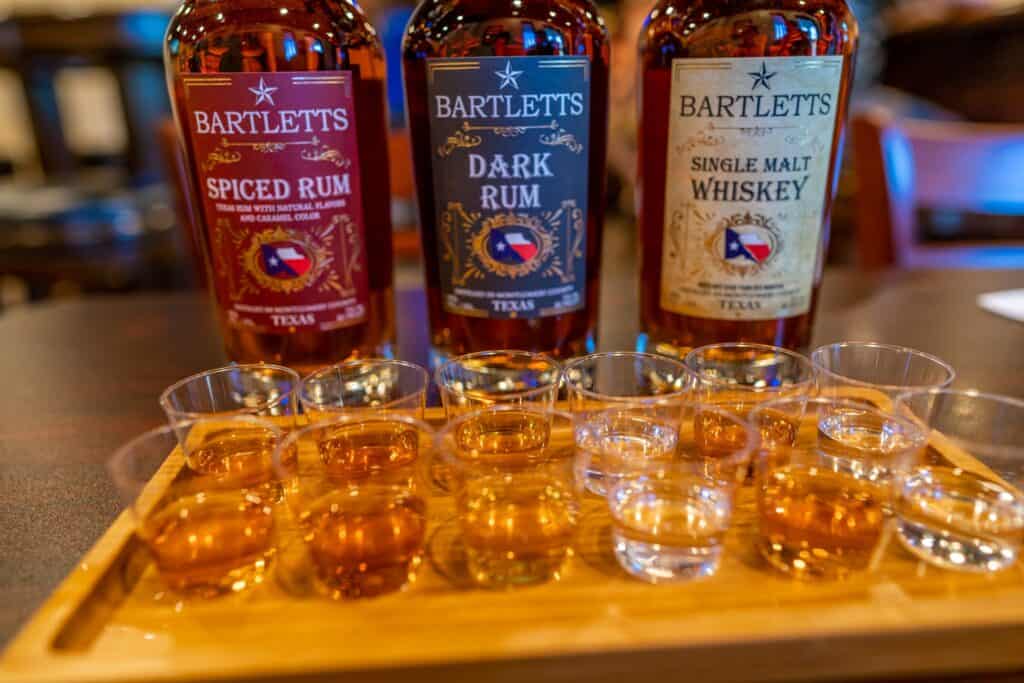 Experience Mead
The Ferm Meadery specializes in mead, a fermented drink composed of water, honey, and yeast. Take a look at their menu before you go. It's the only way you'll really understand the wide variety of ways that mead can be enhanced: with blackberries, hints of oak, jalapeños, vanilla beans from Madagascar, or even with Earl Grey tea!
Whether you're a light beer drinker, a wine drinker, or you prefer hops, there's something for everyone. On top of that, they offer charcuterie boards, flights of eight gourmet honeys for you to sample and learn about, and growlers you can take home with you!
Visit a Microbrewery
Conroe has quite the scene for breweries. Southern Star Brewing Company houses a biergarten, a disc golf course, and a stage for live music, plus visiting food trucks, brewery tours, trivia nights, and painting classes for the kids.
B-52's Brewing Co. offers outdoor games, food trucks, and movie nights with wine, cider, and mead on their menu! At Copperhead Brewery, you can play pool or foosball.
All three welcome furry friends, as long as they are kept on a leash and children of all ages are under adult supervision.
Places to Stay in Conroe TX
Book a Room at a Tropical TX Resort
I love that we can escape to Margaritaville right here in Conroe, Texas! Surfboards line the road as you enter, and you'll find tons of beachy décor. The rooms and resort are so tropical, a fun contrast to the piney woods of East Texas.
And we can't forget about all the pools (including an adults-only option), water slides, swim-up bars, the lazy river, and more!
Margaritaville also has a wide range of activities on site, including boat rentals, performances, water games, and other things to keep you entertained without having to leave the resort.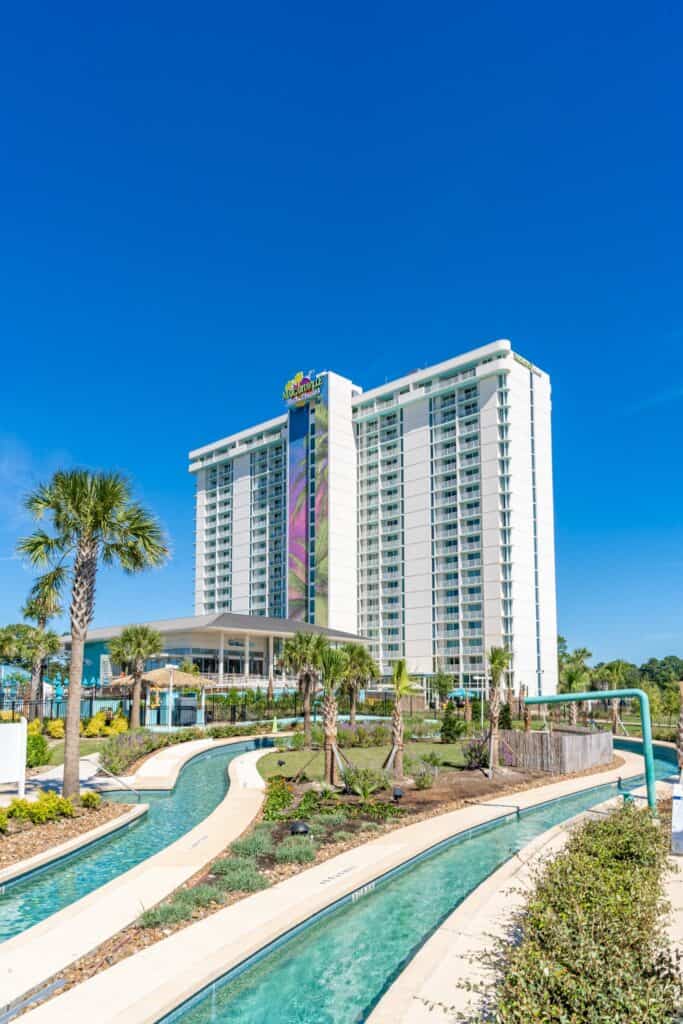 We even went back to Margaritaville to catch a fire show! Every night on the weekends, they have live performances, like hula dancing, that remind me of visiting a tropical resort. Click here to read more about our experience at Margaritaville Lake Resort on Lake Conroe.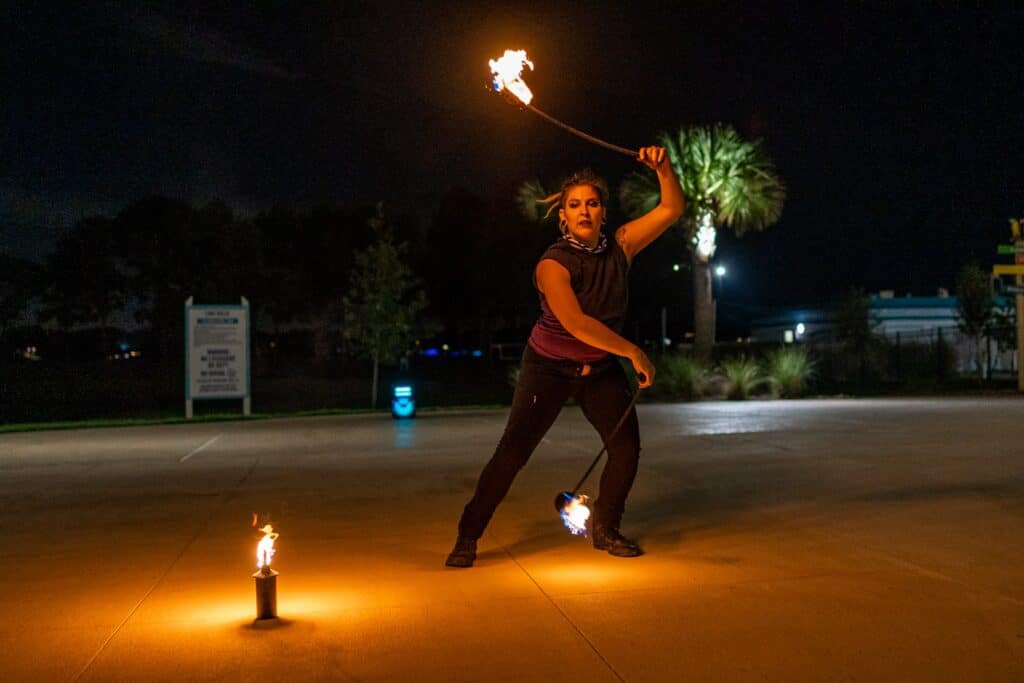 Go Country in Conroe TX
Pick Pumpkins
P6 Farms hosts seasonal attractions, but fall is when they go all out!
You can pick your own pumpkins, sunflowers, and Zinnias. There are rides and plenty of places for photos. We loved the apple blasters they had!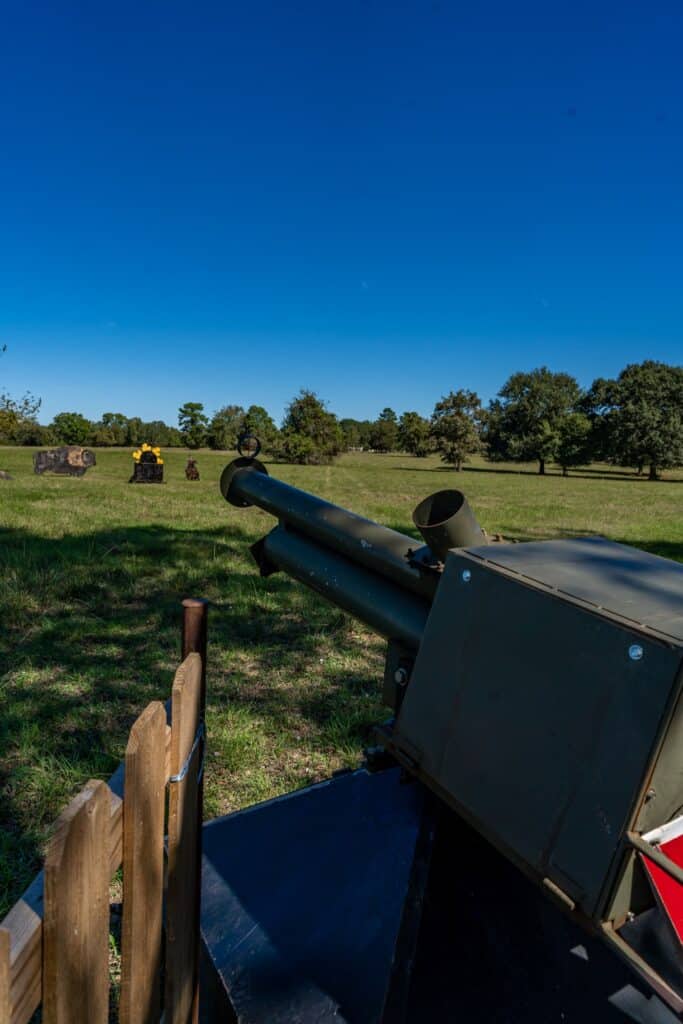 Get Out Your Cowboy Boots
The Montgomery County Fair Association hosts an annual County Fair & Rodeo in March to support the county's youth and graduating high school seniors.
There are livestock shows, food, carnival rides, animal encounters at the petting zoo, rodeo and barrel racing, live music, a BBQ cook-off, and endless activities and educational opportunities for the younger crowd and their families.
Things to Do in Conroe TX: Learn About its History
See a Show
Harry M. Crighton, who was Conroe's mayor at the time, constructed the historic Crighton Theatre in 1934. Unfortunately, this beautifully crafted theater experienced a decline due to the popularity of modern theaters, and it closed in the 1960s. Thankfully for us, the community pulled together to return it to its original condition after the many years it spent deserted. It was reopened in 1979 and instigated the restoration of all of downtown Conroe in 1999.
Hosting everything from concerts to musicals, the Crighton Theatre continues to be an integral part of the history, culture, and community of Conroe.
Take part in the Conroe tradition of grabbing dinner at Joe's Italian Restaurant, or any of the other delicious restaurants in town, before closing the night out with a show at Crighton Theatre when you're planning things to do in Conroe.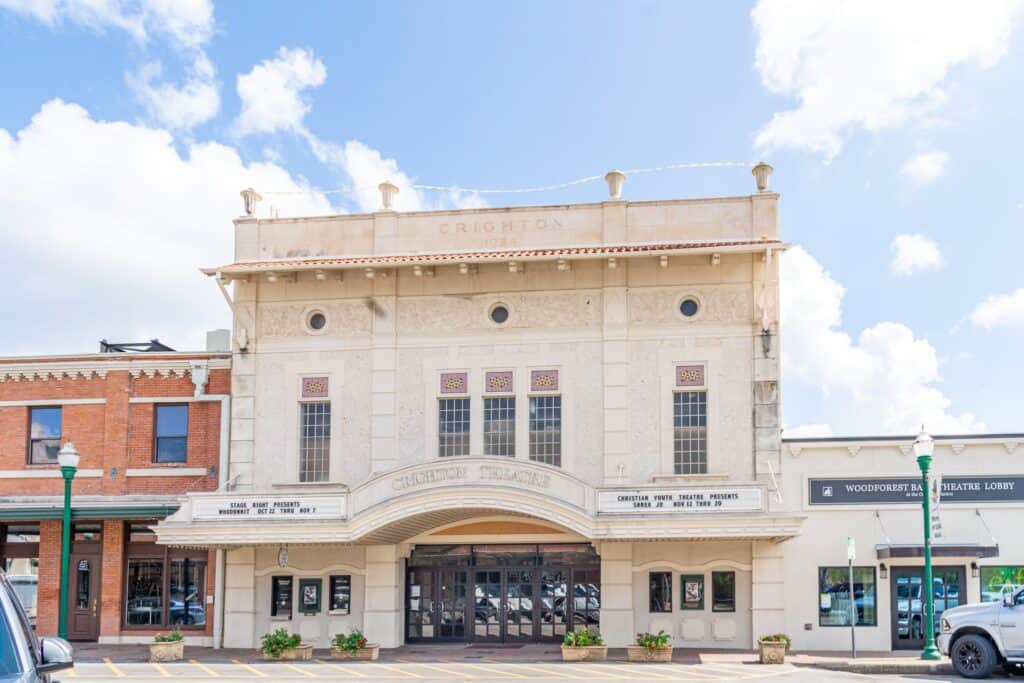 Visit a Museum
The Heritage Museum of Montgomery County is filled with information on the area, like it being the birthplace of the Texas flag.
Texas' history is also filled with horrific events, and it's important that we learn about and acknowledge them. While they glossed over many of them, they shared stories that provided insight, such as how the KKK made integration impossible.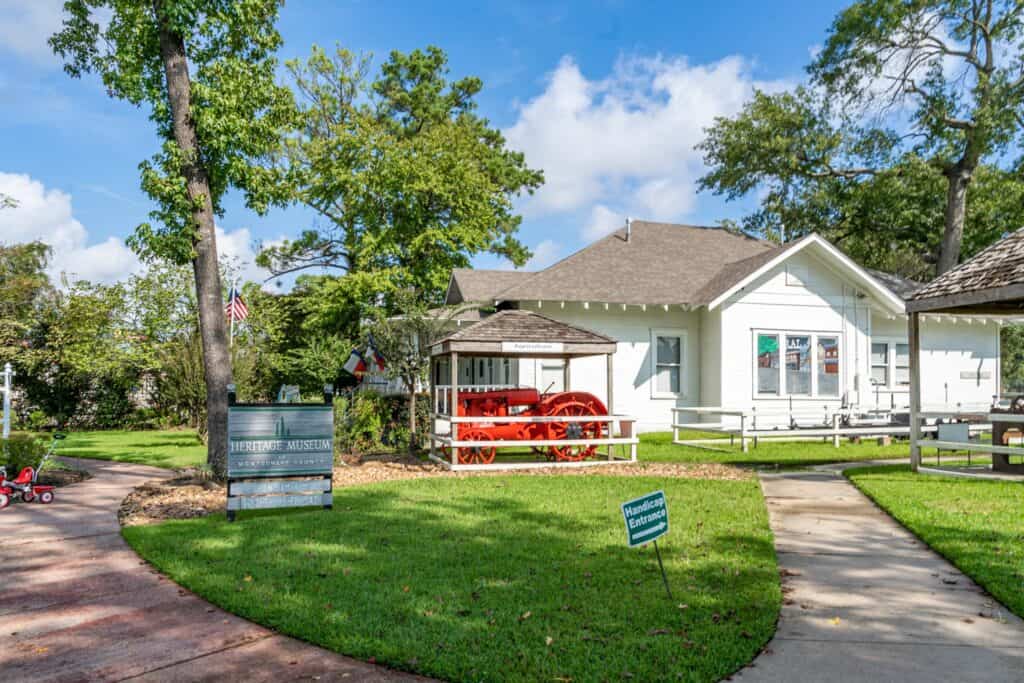 One particular story about Jack Johnson, who was born in Galveston and moved to Willis, stood out. Here, they share how the heavyweight boxing champion of the world fought against intense hatred as white supremacists searched for "The Great White Hope" to defeat him since they couldn't stand to see him win. This, and other stories, give a glimpse beyond the typical textbook, although more is needed.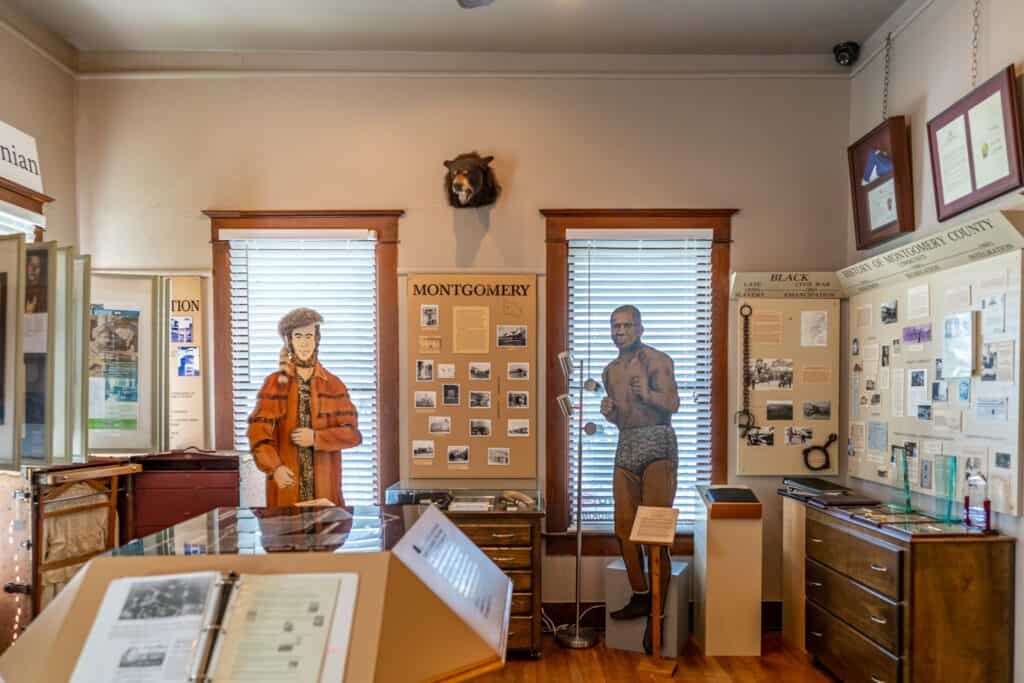 In addition, this museum has interactive exhibits, an old general store, art galleries, and other artifacts that show how hard life was.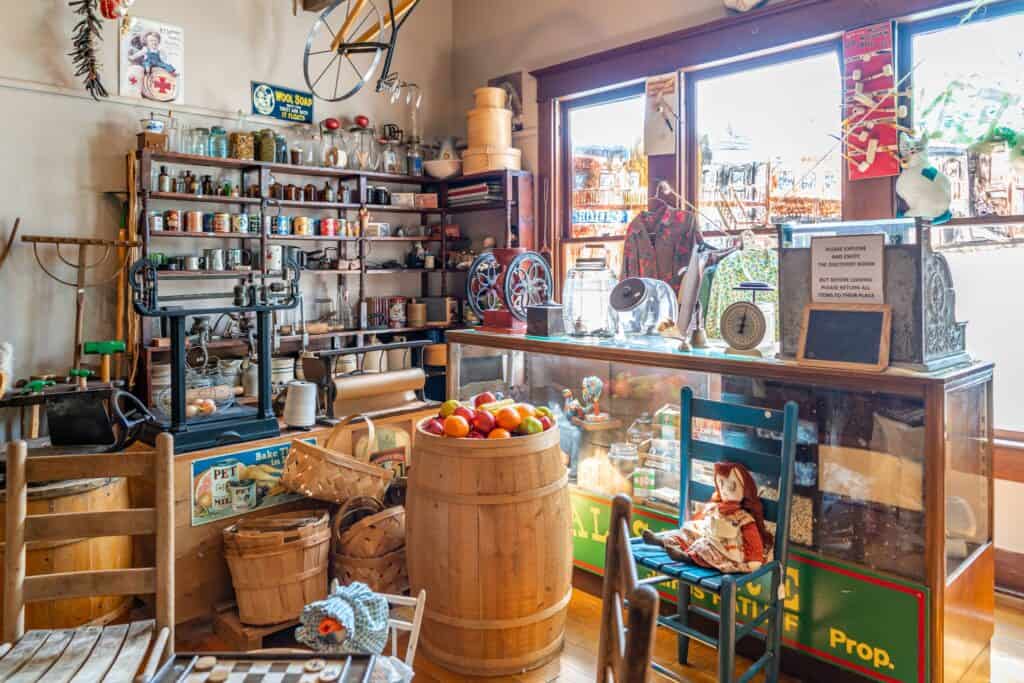 Fly in a B-17 Bomber
Don't miss out on your chance to fly in a vintage WWII B-17 bomber. Or, admire the historic aircraft at the Montgomery County Airport in Conroe (if you prefer to stay on the ground). Check out their website for pricing and when they'll be offering rides!
Explore Historic Downtown Conroe TX
Eat and Explore
Conroe is filled with so many unique shops and restaurants. Find vintage treasures, Texas-themed goods, your new favorite outfit, and other handcrafted goods from local artisans before sitting down for a meal at one of Conroe's many foodie treasure troves.
For example, Pacific Yard House isn't just a restaurant; it's an experience. Its diverse menu has something for everyone. Plus, there's live music, and the atmosphere is so fun!
Check out our list of the best places to eat in Conroe for some other options!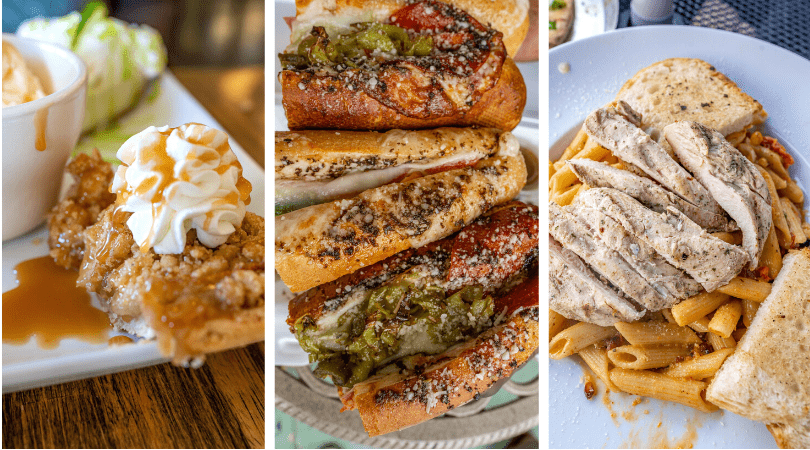 Shop at Conroe Market Days
Every Saturday, Conroe hosts Conroe Market Days, with local vendors selling all sorts of goods, from honey to clothing and other items.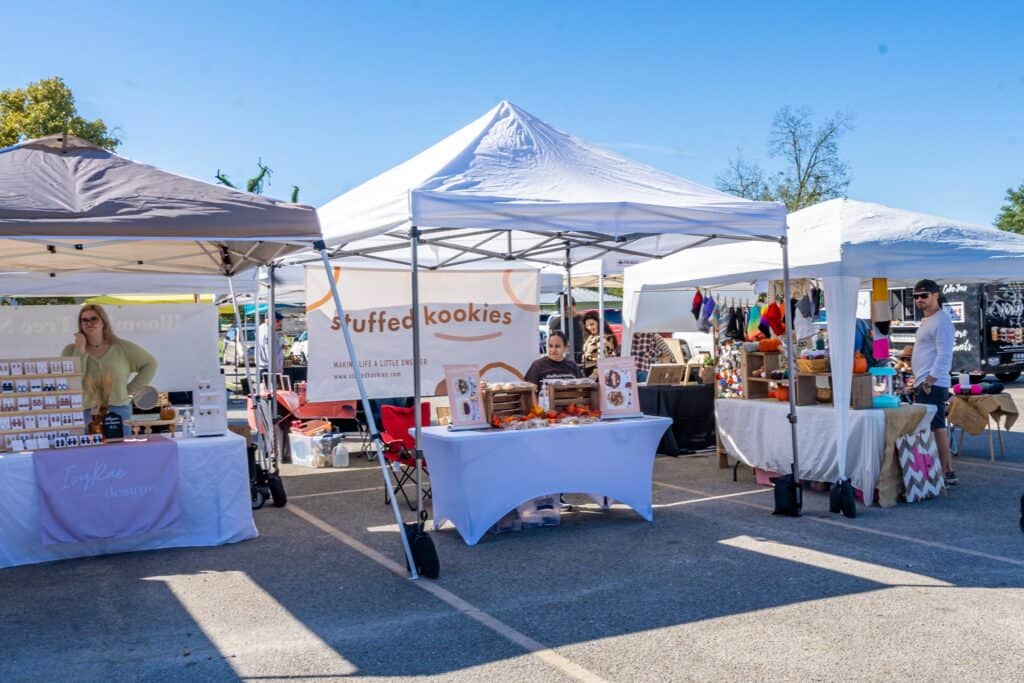 Pamper Yourself
Enjoy a Massage
Of course, the perfect way to start any trip is with a relaxing massage to get into the vacation mood. During our stay at Margaritaville Lake Resort, we indulged ourselves in a luxurious Himalayan salt stone massage. Then, we enjoyed the steam room and left feeling fully relaxed.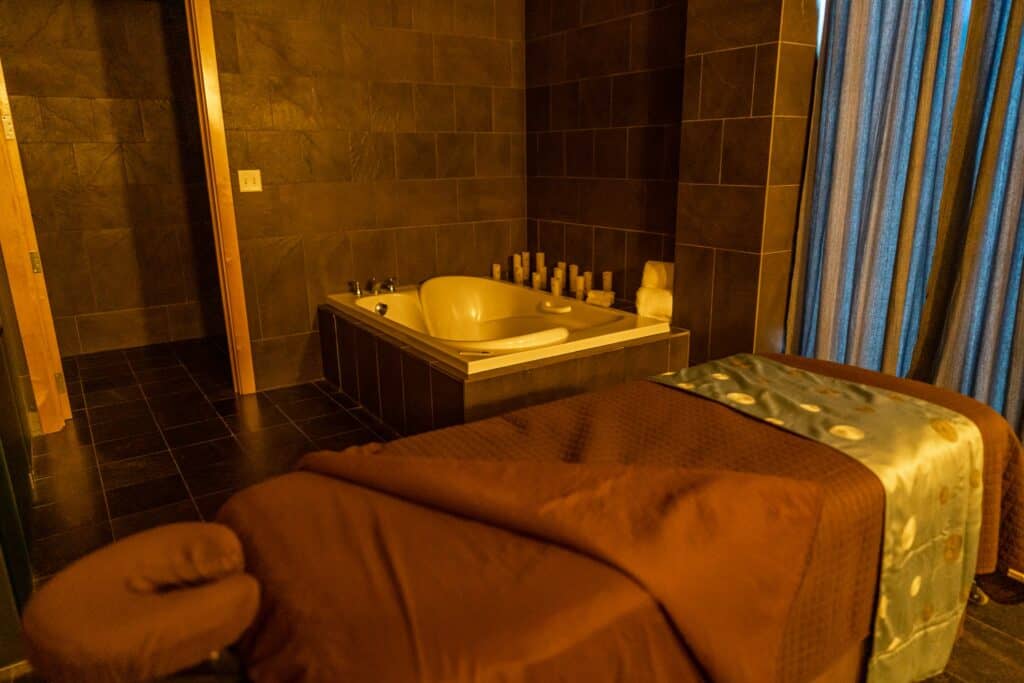 Temporarily Closed
Moorhead's Blueberry Farm
Moorehead's was the first commercial blueberry farm in Texas, with four generations of Moorheads caring for 20 acres of over 20 different types of blueberries during the growing season.
Picking season is usually during the months of April and May. For just $3.50 a pound (cash or check only), Moorhead's Blueberry Farm wants nothing more than for you to come indulge in some berry picking when you're searching for things to do in the city of Conroe.
Things to Do in Conroe TX: Final Thoughts
Home to pine trees, the tropical resort Margaritaville on Lake Conroe, wineries, and a glimpse of country life, the things to do in the charming city of Conroe TX will offer you the benefits of a quiet vacation with the high energy scene of the beach and all the activities on the water.