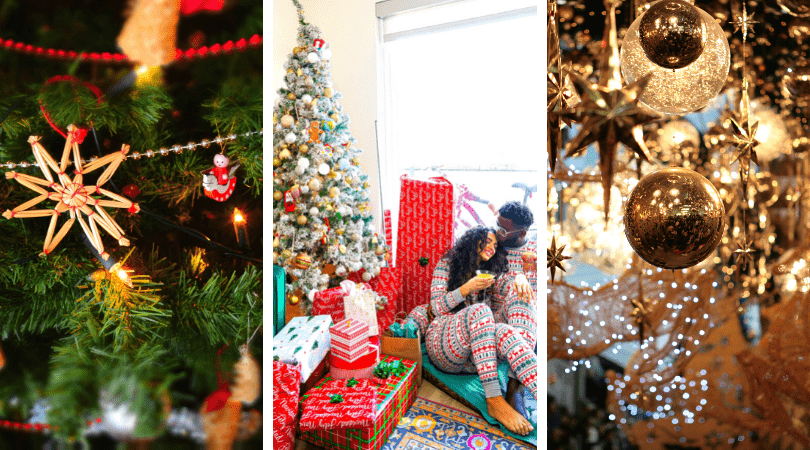 I love Christmas! I love going all out with decor and all the sparkles, lights, and color! I am a huge fan of the beautiful glass ornaments covered in glitter. Now the prices, I'm a little more hesitant on. So to get the best of both worlds I wait right before Christmas and the days after Christmas to find the best after Christmas Sales on Christmas decor becuase I can buy a lot more with 50%-75% off. And then next year it's like an early Christmas surprise becuase since I didn't get to use them I get to unbox all the new Christmas decor. I'm sharing some of my favorite stores for Christmas decor sales!
P.S. Don't forget to follow me on Liketoknow.it where I share exclusive fashion and sale content
Best After Christmas Sales on Christmas Decor
Now Michaels is easily my favorite store for all the best after Christmas sales. It's the perfect place to get your dream Christmas tree, all the decor, and the cutest ornaments. (I saw the same $30 oranament somewhere else on sale for $2 here). Most of their ornaments are 70% off and go to 80% as times passes. And their trees are 50-70% off. I ended up getting about 70% of my holiday decorations here! Some things aren't available online but you can get free pickup in store (which I highly recomend because we couldn't always find it in store even when it said it was there).

I love Anthropologie for really cute Christmas decorations but am not always a fan of the prices! Luckily, their holiday sale includes 40%-50% off already sale prices. So we're talking up to 75% original prices. I love them for getting some really high quality and unique pieces.

Target is another holiday staple and I think they pretty easily sell out with how popular they are. In fact, I often recomend just going in store the day after Christmas in the morning becuase the discounts there are the biggest. However, they also have a great holiday sale online including a $5 deal and $10 deal section. Sales are a little closer to 10-30%, but will continue to go down.

Walmart has got just about everything and you do have to do sifting, but they have sales anywhere from 30-75% as well! Not all of their Christmas decorations are on sale, but they have quite a bit of stock. I'll be waiting on some of my favorites to see if they go down.

Now I like Nordstrom not only for the Christmas decor, but all the other fun sales like discounted holiday makeup sets. 40-50% off original and more. Count me in!

JCPenny is another store doing after Christmas decorations after Christmas for up to 70% off. A Christmas tree once $1100 now for under $300, all the home decorations, and more all in one place!

Where to Find the Best After Christmas Sales on Christmas Decor