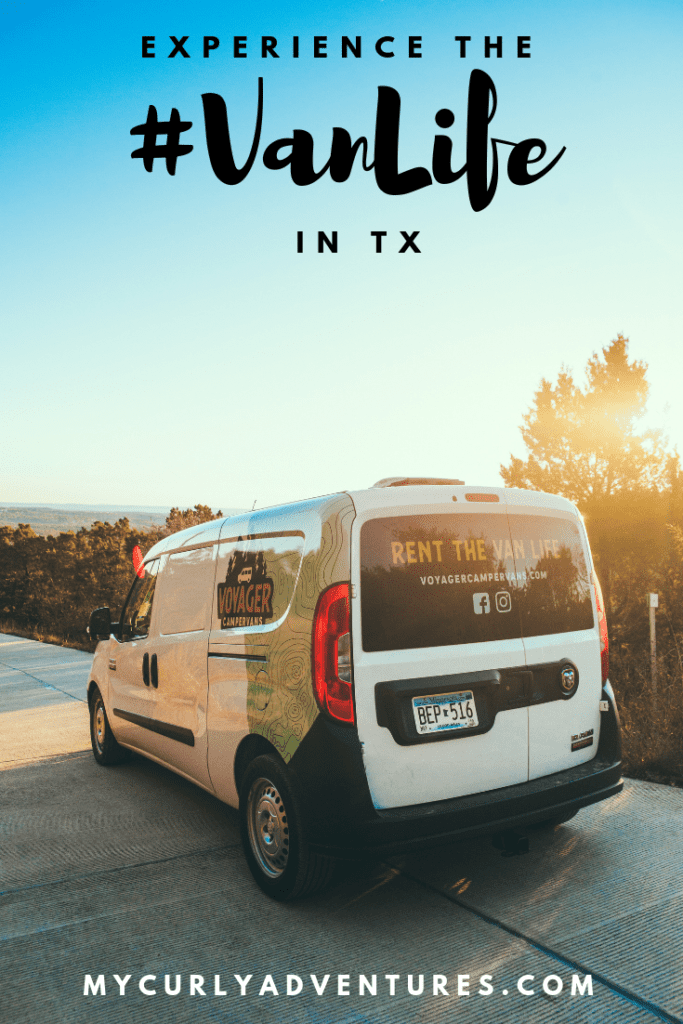 Have you seen those beautiful #vanlife pictures of people looking out on a beautiful waterfront from the comfort of a bed? I've dreamed of waking up to the beauty of nature, but with some of the more modern comforts. Then recently I came across Voyager Camper Vans, a company in Austin that lets you rent their van to take out on your next adventure and get to experience the van life yourself! Plus keep reading for a special discount!
I first came across them at a music festival. I saw someone staying on the camps who used this to be able to sleep for the weekend. It looked so cozy and fun and I knew I wanted to try it for myself!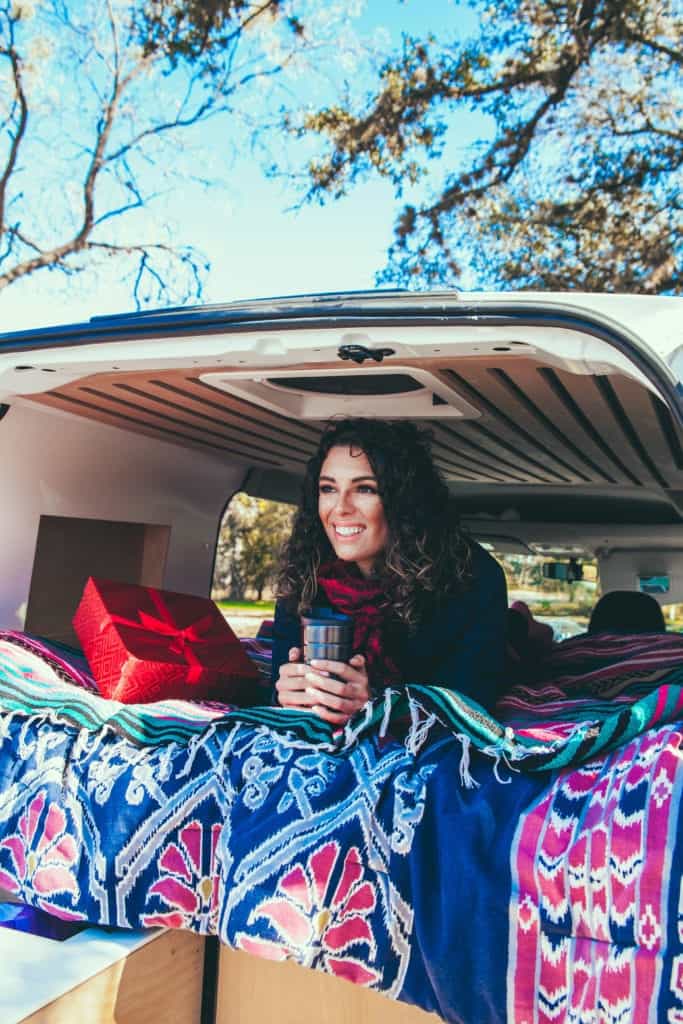 I had been wanting to go to Burnet, TX a small town near Austin with lots of nature such as the Longhorn Caverns and Ink Lakes State Park! We drove to Austin to pick up our van, left our car there, and drove an hour to Ink Lakes State Park where we snagged a spot right by the lake!
As a girl who is used to all my regular amenities, I had a lot of questions, but our van was fully prepared. At night we had AC and a generator to charge our phones. I carefully selected a park that had nice facilities and enjoyed hot showers every night.
The campervan had blankets, although we also brought extra since we went when it was a little chilly.
We grabbed some groceries the day before which we put in the heavy duty cooler, made to keep things cold for the entire trip. There were burners for cooking and a water tank that we filled up at the camp site for washing our hands and drinking.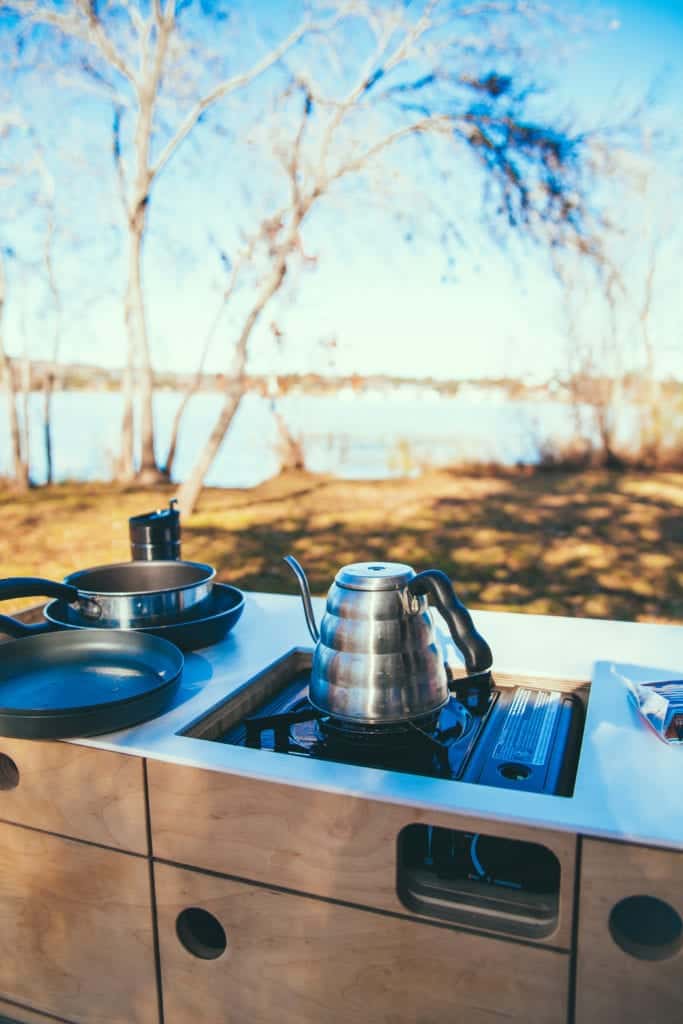 I can't think of a better way to wake up in the morning to coffee over the lake!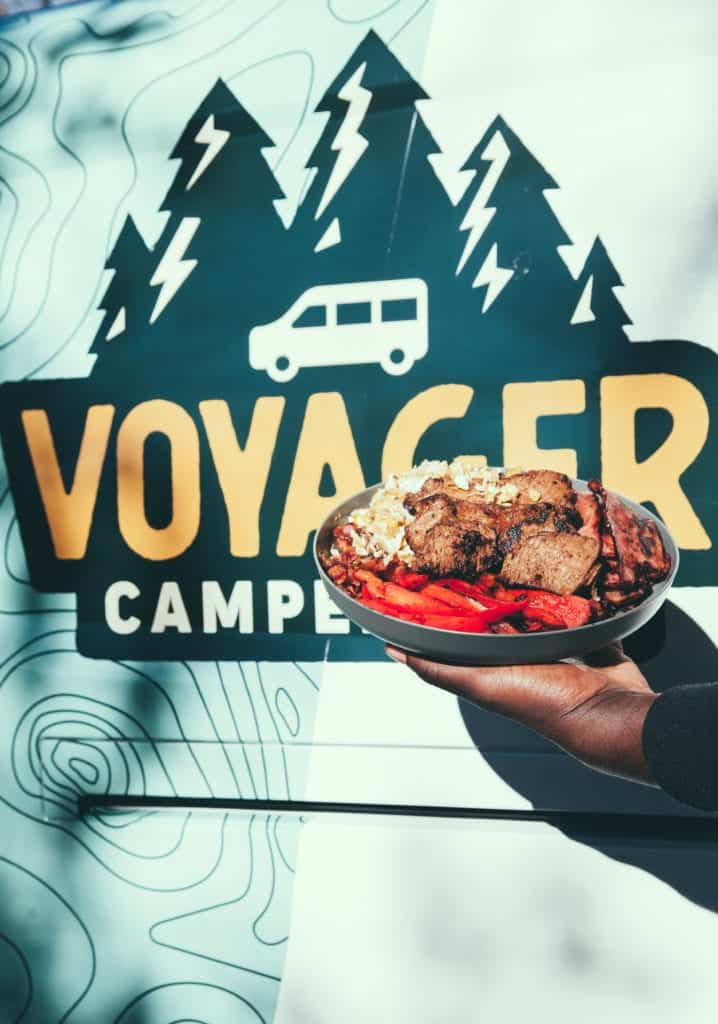 There are chairs, so we set up our kitchen, cooked some breakfast, and enjoyed relaxing by the fire from our campsite.
During the day we would drive to some of our destinations and had no issues. I loved the size so that I didn't have to worry about navigating the road.
Overall, I had a wonderful trip! I loved being able to stay in nature while having the van for warmth, power, and an easy pack up. There was plenty of storage underneath for everything we needed to pack. I'm much more of a glamper and this was the perfect fit.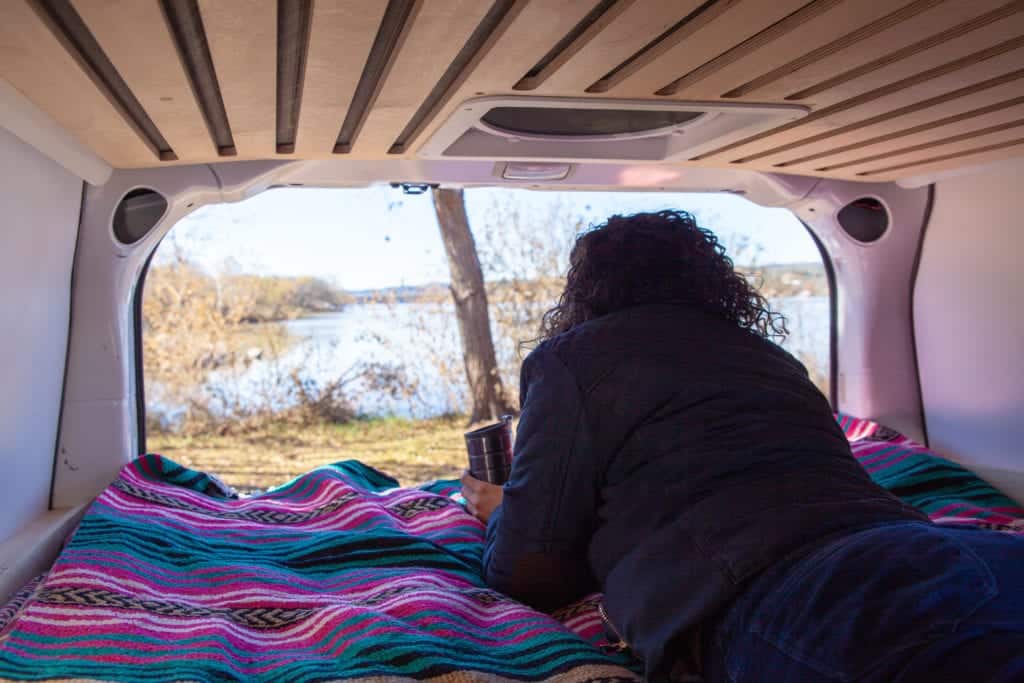 Questions Answered
I had so many questions leading up to our trip and throughout so hopefully these help.
Is there power: Yes! The generator inside the van meant that we had power all throughout the night and during the day for the 3 days we were out. I could charge my phone and use my laptop, but there was a limit to what objects I could use. Items that required too much voltage did not work.
AC/Heater: There was a fan for AC that ran automatically, but not a heater. We went during the cooler months and what we would do is turn the car on for the heater until it got toasty. The van was toasty enough to keep the heat in for quite some time.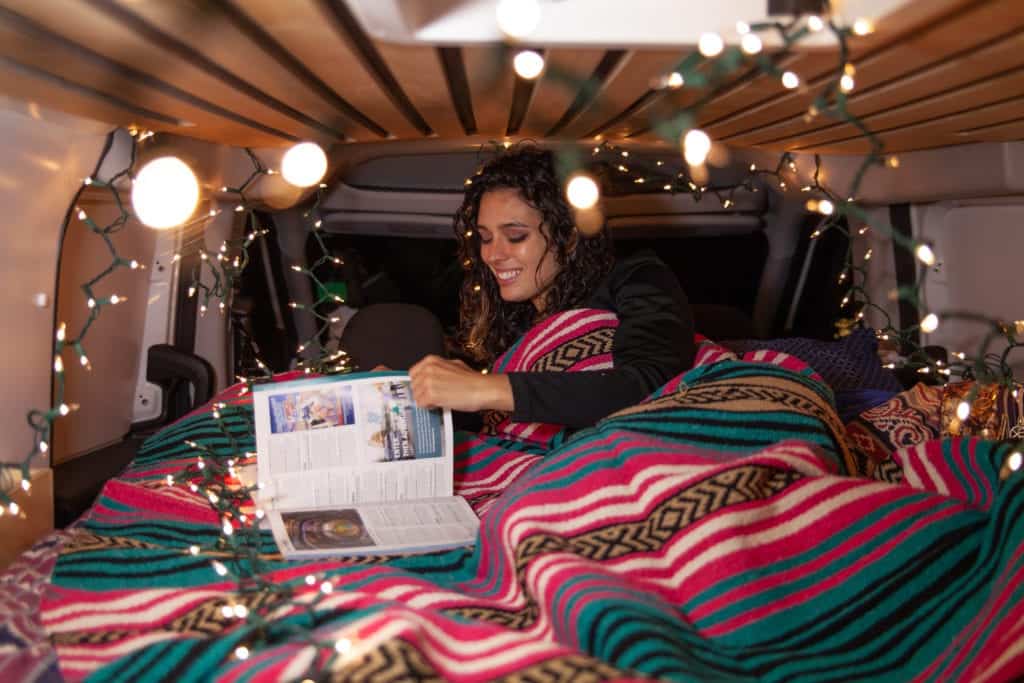 What do you need to bring: Not much! There are thin sheets, but we brought extra blankets and I'm glad we did as I get cold easily. Apart from that, I would bring anything you would bring camping. Just don't worry about bringing pots, pans, water, pillows, and chairs. We brought food to fit in the cooler. There's also a coffee maker using the paper filters so bring your own coffee. I bought some instant coffee and used the kettle to make mine.
Have any more questions? Leave a comment and I will continue to amend this.
Final Thoughts + Discount
I absolutely loved staying in the camper van! It gave me this huge sense of wanderlust fulfillment and adventure. I loved the idea that I could take it anywhere and my absolute favorite part was waking up to that incredible view of the lake each morning! I've been know to try to find unique places to stay and this was definitely one of them!
It was also a chance for me to decide if I wanted to truly live the #vanlife. Being able to take the camper van out gave me an idea of whether I would enjoy it full-time, and what I needed to consider when getting my own. I'm happy to report that my husband and I are getting ready to purchase our own van (hopefully the week I write this). From Voyager, I loved that I had the ability to live the nomad life with some of my favorite comforts (a real bed!). If the van life is something you're considering, I recommend renting one first to test out the small space.
If this is something you want to try out, you can use code Mycurly30 for $30 off your booking. Or save this for later when you do want to book!