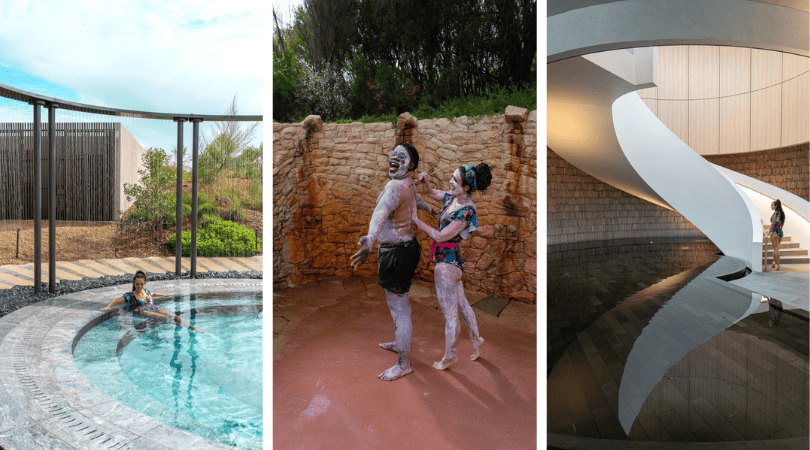 During our three-week trip to Victoria, Australia, we did so much! However, we wanted to make sure to prioritize quality time together where we could focus more on resting. When we learned of the hot springs in Victoria, we knew they were the perfect way to relax and reset after our long flight before setting out to explore Australia.
Whether you're looking for one of Melbourne's most exclusive day spas, a peaceful retreat in the jungle with a little more privacy, a range of beauty treatments or body treatments you can choose from, or you're just keen on experiencing ultimate relaxation, we've got some of Melbourne's best spas that you just have to experience for yourself!
We personally visited the first three spas that are listed, but we also spent a lot of time researching all five of them. Whether you're looking for an overnight stay, just a few hours of relaxation, you're traveling as a couple, or with the whole family, we've got options for everyone!
We spent a lot of our time in Melbourne, but we also made several day trips where we explored the diverse landscape of Victoria, so be sure to check out our full itinerary here to see what else we got ourselves into!
Be sure to check out our list of Australia travel tips for additional help planning your next international getaway!
Why You Should Go to a Spa on Your Trip to Melbourne
After spending a little over 17 hours on a plane, we knew the first thing we wanted to do was something that was restful. We ruled out checking into our hotel since we'd have the temptation of going to bed, which would hopefully speed up the process of adjusting to the time change.
Peninsula Hot Springs
It was a pretty easy decision to make after all we had heard about the amazing hot springs and spas in Victoria. We started off by booking a day at Peninsula Hot Springs.
We were amazed at how much they offered! The pass we had was for entry included the entirety of the spa and an additional, adults-only area, but they also have a pass for just the area that people of all ages have access to.
For some of their experiences, there are age restrictions; some are 12+ while others are 16+. However, they do offer unique experiences like baby barrel pools, as well as pricing options for visitors between the ages of three and 15 years old. Check their website for additional information if you're planning on booking a spa experience with the whole family.
They also offer dozens of unique spa experiences inspired by international healing practices and spas, like Nepalese Massaging Mineral Showers, a Turkish Hamam Steam Bath, cave pools inspired by the Japanese Alps, as well as geothermal pools, steam rooms, saunas, and even food and accommodation packages!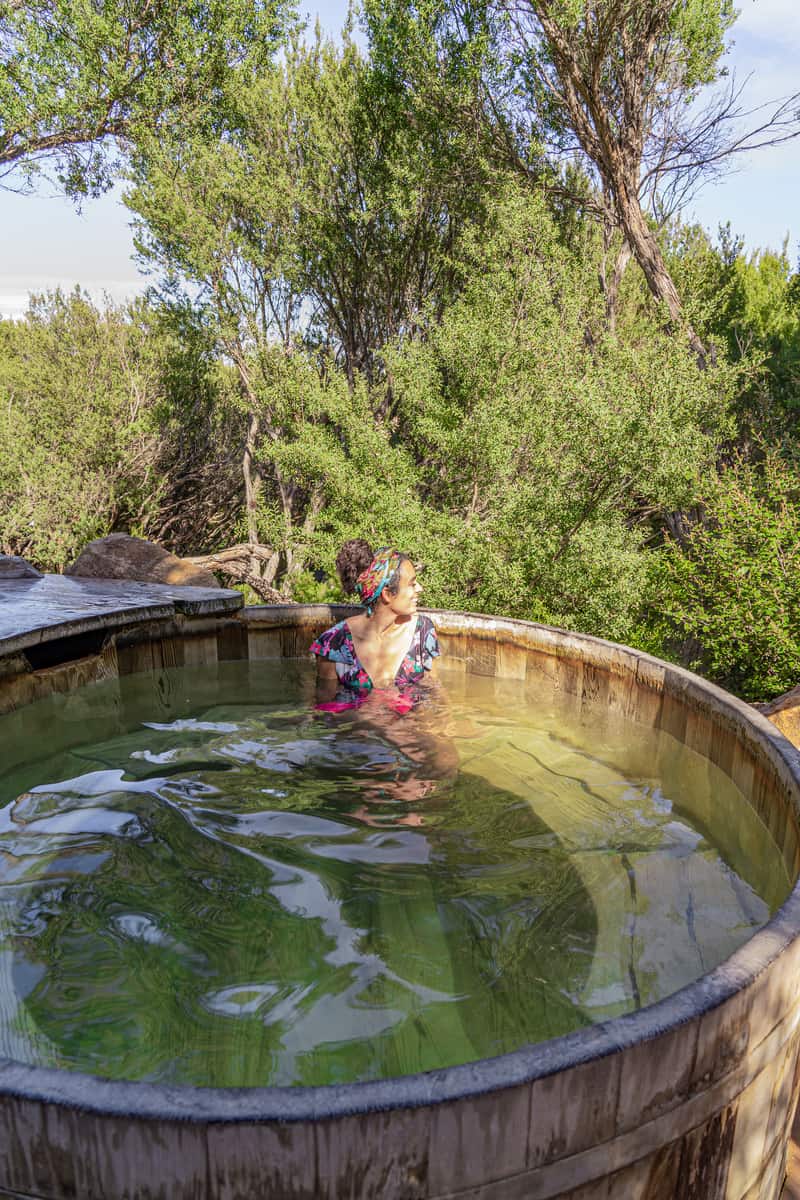 We booked the Reset treatment, which gives you free reign over the 70+ experiences inside the Bath House and the Spa Dreaming Centre. We did add on the Body Clay Ritual and the Fire & Ice Workshop. When we booked it, we didn't actually know what to expect, but the entire experience was such a pleasant surprise.
The cool thing about Peninsula Hot Springs was just how much there was to do. I feel like during our time there, we left wanting to have more time to explore all the different options. Some of the things that stood out to me were the varying temperatures in the pools all throughout.
One of the things I really enjoyed was the Reflexology Walk, which is inspired by traditional Chinese medicine. You walk across 10 different stones that target different acupressure points through the bottom of your feet. This was one of their more self-guided options, which allows you to focus on the sensations and the sounds around you.
The adults-only area was definitely less busy. Overall, there were some smaller areas that can only accommodate one or two people, but due to the amount of people that were there, we didn't get to experience some of the other experiences for ourselves.
The hot springs were very warm and so the fact that we were visiting on a cool and misty day made it that much better. I did get a little chilly walking in between the different areas, so I'm glad a towel, robe, and storage locker were included. It was a nice plus to be able to switch out my towel and robe at the front desk for a fresh, dry one as we bounced between the different pools.
The point where I realized I had completely surprised myself was during the Fire & Ice Workshop. I thought this would be a refreshing experience where you simply switch between a sauna and a colder plunge pool. Turns out the Fire & Ice Workshop actually entailed spending time in a 40-degree Fahrenheit Ice Cave followed by a negative 13-degree Fahrenheit plunge pool.
I do not like the cold and I definitely can't do cold showers. You just are not likely to see me do things like that. I even went as far as asking our guide if I had to do it because I was so convinced, prior to our arrival, that I was going to just sit in a sauna and forgo the cold plunge pool experience.
Thankfully, she was very reassuring. She shared the benefits of the cold plunge pool and how refreshing it would be for us, especially since we had just got off a 17-hour flight. In the end, I'm so glad I went through it!
The process consisted of the sauna, followed by a cold plunge pool that isn't quite as cold, back to the sauna, and then it's time for a 30-second dip in the ice plunge pool. I couldn't believe I had somehow made it through the 30 seconds, but it was definitely a challenge.
You then go through a second round of the entire process, but this time, you're supposed to spend three minutes in the ice plunge pool.
I was really cold, so I didn't make it very long, but overall, I felt accomplished that I had gone through it. I could actually feel some of the overall benefits our guide had mentioned earlier.
Since this experience, I have actually started taking more cold showers!
The Body Clay Ritual was definitely the more enjoyable one for me out of the two. Using these clays, you can make it fun by painting your body and/or your partner's body.
Each of the clay varieties are from different areas of Australia with their own unique benefits. We put one on our faces that was more clarifying and one on our legs that was more smoothing. Next, you let it sit and they walk through a yoga session before you wash it all off. Since we had just gotten off a long flight, this was perfect for us.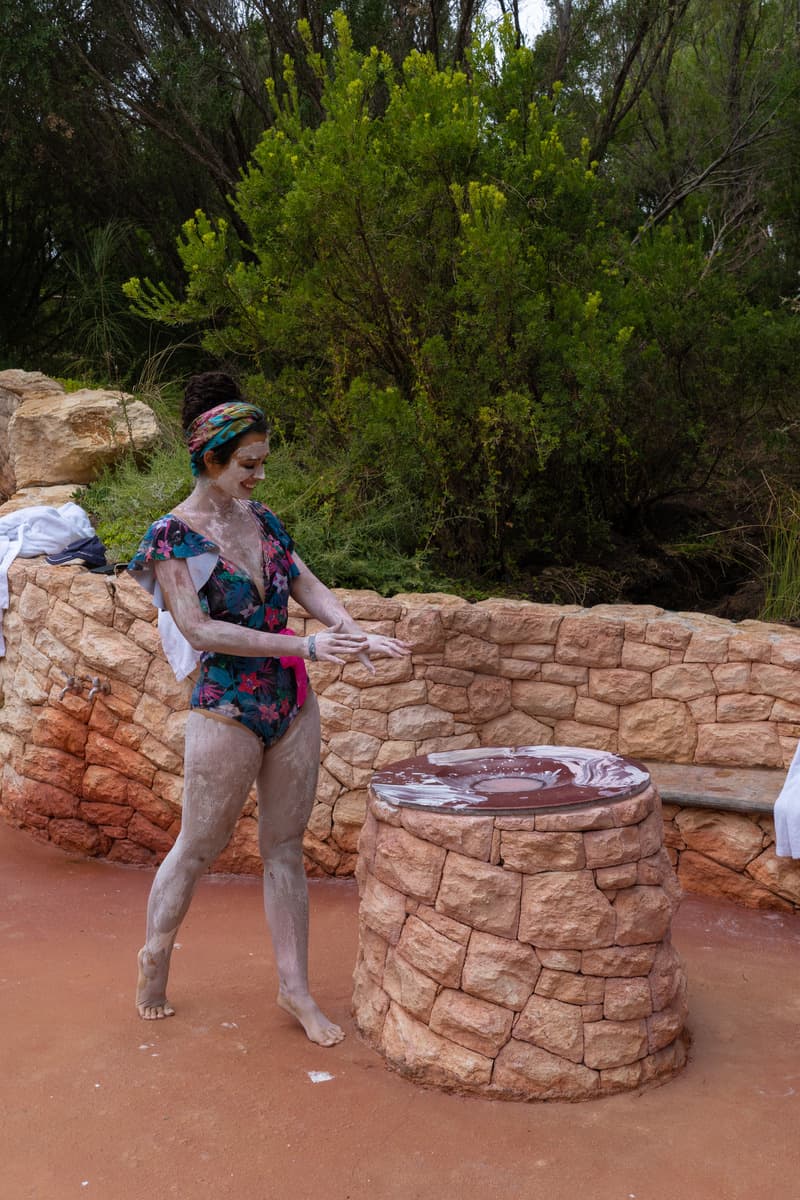 Alba Thermal Springs & Spa
Also on the Mornington Peninsula, the Alba Thermal Springs & Spa felt a little more luxurious with a contemporary design.
All ages are welcome, although anyone under the age of 16 must be accompanied by an adult. The private springs experiences only allow individuals who are 16+. Their on-site restaurant also has a kid-friendly menu.
Alba Spa is dedicated to sustainability and preserving the natural treasures of the area where they reside. They use 100% geothermal, mineral waters; they collect rainwater for any of their freshwater needs, and they're committed to working with indigenous and local providers to source the native plants that they've planted, as well as the ingredients they use at their on-site restaurant.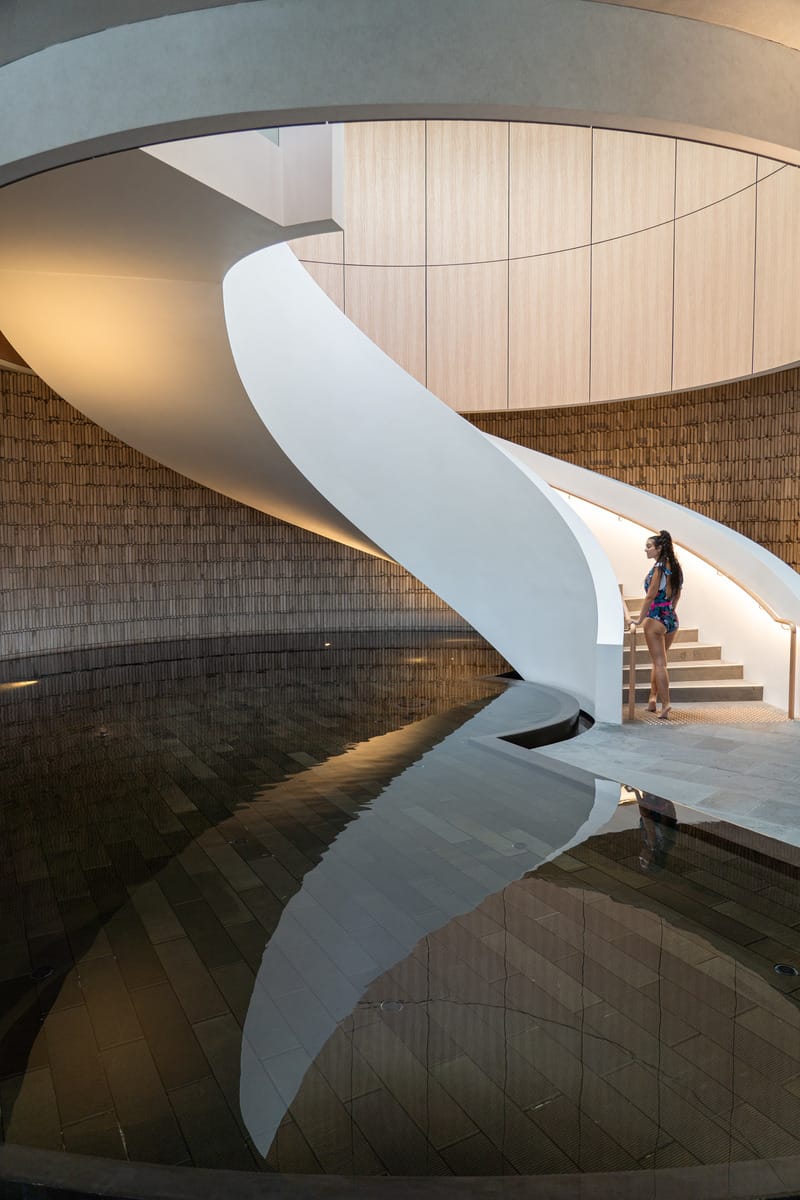 I loved the sauna and steam room. There is a waterfall that flows throughout the property, contributing to the Zen I felt here.
One of the cool things about Alba Spa was the sauna looks out into nature and the spa itself is actually embedded into the hillside, offering 270-degree views of the surrounding countryside. They strive to make the blend between the natural beauty of Australia and their structure as seamless as possible, contributing to the additional relaxation that comes with being outside.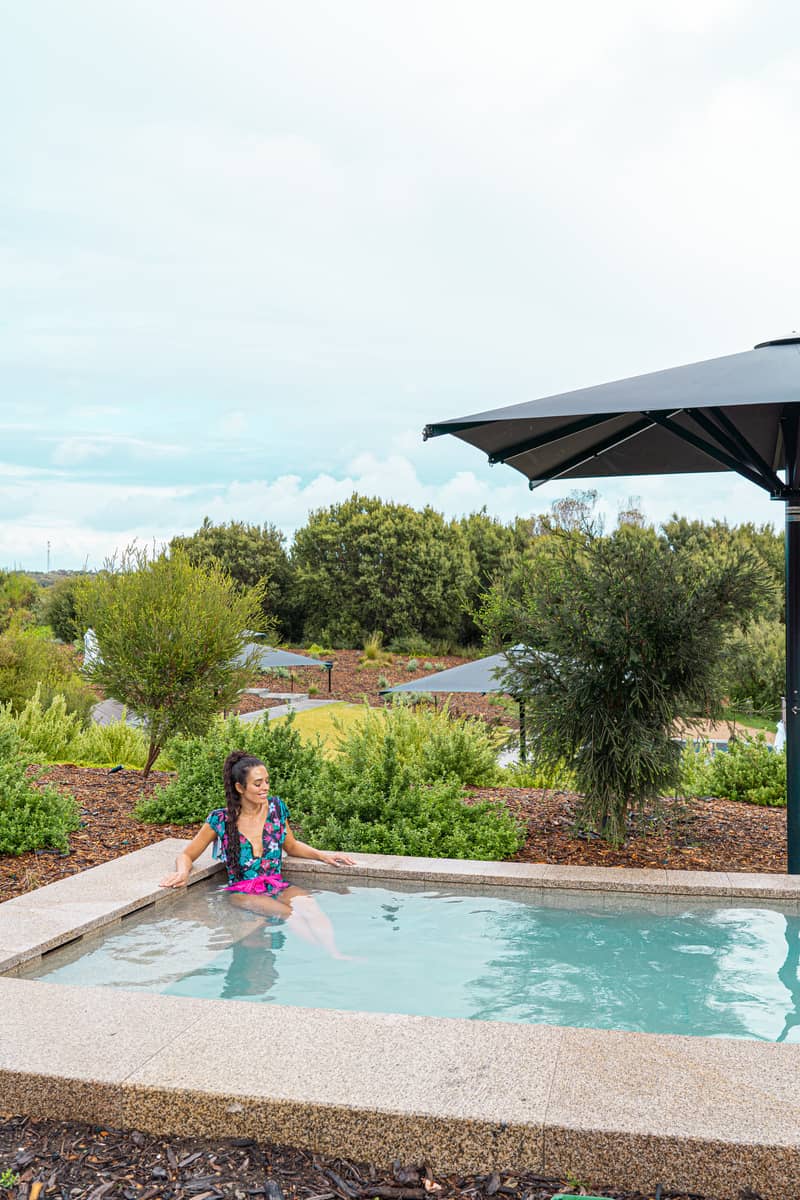 You'll find unique services like a foot treatment, manicures and pedicures, floral milk baths, luxury facials, and the rituals incorporate treatments like a Golden Glow Wrap, acupressure massages, body brushing, a hot stone massage, and even guided meditation!
The Crown Melbourne Hotel Spa
The Crown Melbourne includes three separate hotels in the heart of Melbourne: The Crown Towers, Crown Metropol, and the Crown Promenade.
The Crown Spa itself is an urban oasis located inside the Crown Towers. Guests of the Crown Towers can purchase one of two Aqua Retreat Passes, which include use of the steam room and Swiss shower, with the indoor pool as an add-on option. However, when you book a spa service of an hour or longer, the use of both of these amenities is complimentary! Keep in mind that the spa only allows individuals 16 years of age and older.
If you choose not to book one of their wellness treatments during your stay, you can also purchase the Aqua Retreat Pass or the Aqua Retreat and Pool Pass. Note that, though anyone can book an appointment at the Crown Spa, the Aqua Retreat Pass is only available to guests of the Crown Towers.
One of those most unique treatments I found was their jetlag recovery, which is a big deal considering most flights to Australia are quite long. I love that they offer a Recovering Traveler package to help release any fluid that may have accumulated during your long flight. It'll help you relax so you can combat the effects of jet lag on your body and make the most of your trip!
You'll find a variety of high quality, full body massage treatments, including a light to medium pressure Relaxation Massage, a Deep Tissue Massage, and even Pregnancy Massages! You can also book facial treatments, manicures, pedicures, cosmetic services, and spa enhancements like Himalayan Salt Exfoliation and Private Spa Time.
You can choose to experience multiple services if you're in need of both a little upkeep and some unwinding when you book one of several spa packages. For example, the Indulgence Package includes a hot stone massage, a facial, and a pedicure.

Balinese Spa Retreat: The Japanese Mountain Retreat & Spa de Marrakech
The Japanese Mountain Retreat is the perfect place for couples to spend a few hours of uninterrupted time together before heading off on their next adventure. Book one of their 50 or 80-minute massages with your choice of tea and snacks or a six-course dinner. Or book a 1-hour and 50-minute or 4-hour spa package at the Spa de Marrakech.

This luxury day spa also offers a variety of outdoor packages with services like private soaking inside their different bathing pools, a private shower, a massage, and your choice of a Japanese lunch or a 6-course Omakase dinner.
You can also choose to soak inside a private, Dubai inspired bathhouse and steam room followed by a massage and a multi-course lunch or dinner for a more indulgent experience.

If you're looking to take the romance to the next level, you can book a one or two-night stay inside a private, tropical villa at the Balinese Retreat, an adults-only resort that caters to just one couple at a time. It's undoubtedly one of the best places to book your next couple's getaway!
All-inclusive packages at the Balinese Retreat include lodging, complimentary drinks, snacks, a multi-course degustation dinner, breakfast, plus bathing inside the Japanese Mountain Retreat and spa treatments at the Spa de Marrakech.
Deep Blue Hotel & Hot Springs
I loved this last one! Although it was further away from Melbourne (along the Great Ocean Road), because you have an assigned time slot, it is comparatively less busy versus Peninsula Hot Springs and Alba Spa where guests can stay as long as they as they like.

Keep in mind, there will be times where they are busier than others. Since we chose to visit on a weekday during the slow season, it was pretty empty, and I think that made this experience really pleasant overall.
Deep Blue Hot Springs was on the smaller side and nature wasn't as much of a central component of the whole experience compared to the other two spas we visited. However, there are pros and cons to this. It has fewer options, but you're not walking as far between each pool. This means that if you are visiting during the colder seasons, staying warmer is much easier.
I did enjoy all the different caves here and they even had an essential oil bath!
There is also the Nourish Dome Cafe where you'll find food and beverages, like my beloved coffee.
Since you're in the area, consider adding the Great Ocean Road to your plans by checking out our 5-day itinerary.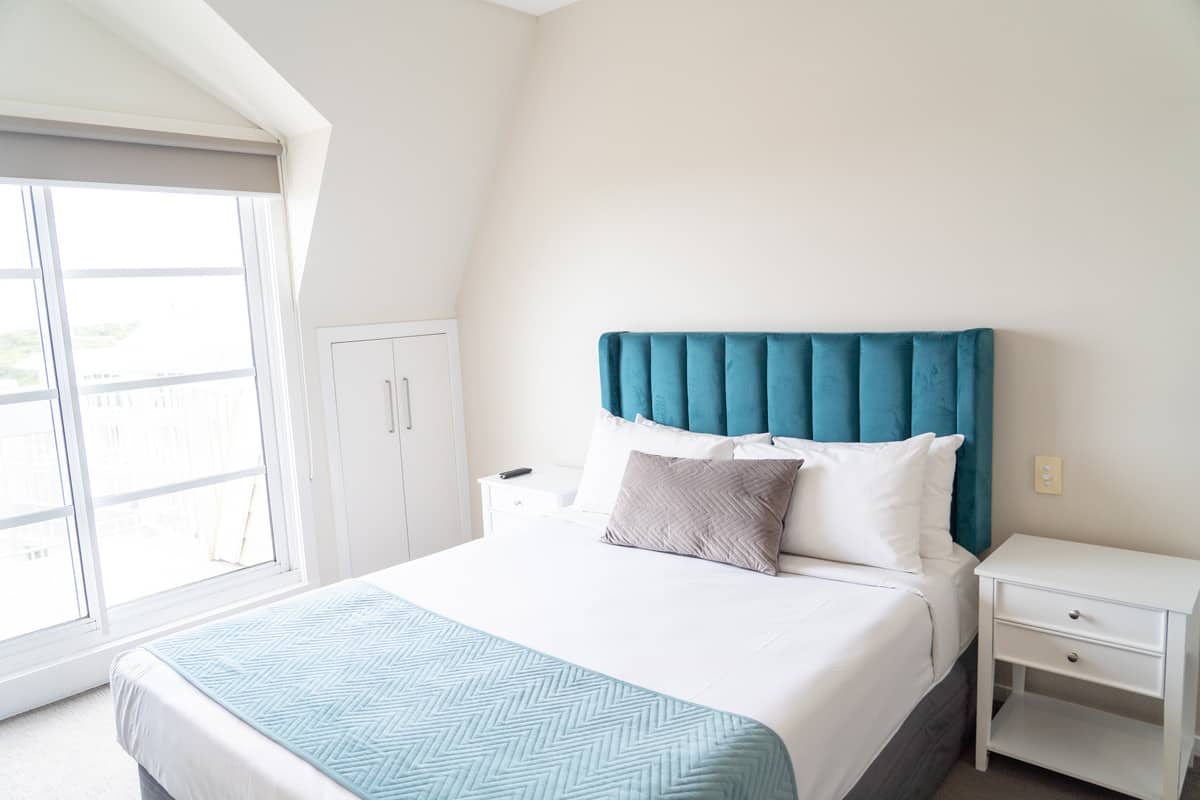 Best Day Spas & Bath Houses Around Melbourne: Final Thoughts
Overall, comparing them is really hard to do. I think it just really depends on when you're going and what you're looking for. In the end, it all comes down to preference.
There really isn't one that I'd recommend over another. I will say, if you're looking for more of a luxury experience, I would recommend Alba Thermal Springs & Spa, the Balinese Retreat, or the Crown Spa. If you're looking to have free reign and try a bunch of different things, I would suggest booking with Peninsula Hot Springs.
The Balinese Retreat is ideal for couples that are celebrating or just looking for a private oasis with great all-inclusive packages.
If you're looking to travel along the Great Ocean Road, which is a scenic route that comes highly recommended, I would say visiting Deep Blue would make the most sense.
I'm glad I got to experience several different ones, especially since we were in Australia for three weeks. This allowed us to mix each of the different spas in with all our adventures, relax our muscles, and overall, I just felt so much better over the course of this trip.
If you have less time on your own trip to Melbourne, I definitely recommend incorporating at least one of these spas into your itinerary. Refer to our 10-day Victoria, Australia itinerary for inspiration!