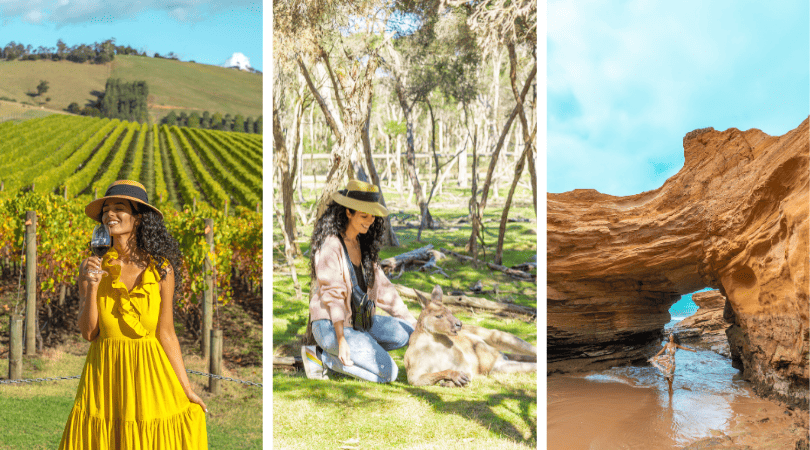 My husband and I visited Victoria, Australia for three weeks. We explored the wine country, Melbourne's rich culture and foodie scene, the beauty of the Great Ocean Road on Australia's East Coast, and more!
I had some misconceptions about Australia before this trip, so I wanted to create a list of tips based on our experience to provide a little bit of guidance when you are making your own travel plans!
For the full list of things we were able to accomplish on our trip, check out our 10-day Melbourne itinerary, our 5-days on the Great Ocean Road, and our list of the best day spas near Melbourne.
What should I pack for Australia?
If you're traveling from the Northern Hemisphere to Australia in the Southern Hemisphere, their winter is our summer. Be sure you're packing for the right type of weather to ensure you're prepared and comfortable. It's also a good idea to pack an umbrella since in Australia, at least where we were in Victoria, it rains pretty often.
Something else that may slip your mind while your packing is making sure you have enough of all of your medicines and prescriptions to last you the entire trip. Additionally, purchase an outlet converter beforehand because they do use different outlets than the States.
Also, purchase a SIM card ahead of time if you're in need of one and check with your service provider to see what the best procedure is so you can ensure you'll have service while you're in Australia.
How's the Wi-Fi?
We didn't have too many problems finding free Wi-Fi. Many cafes have it available for you to use in Melbourne, but not all of them. The Wi-Fi at some hotels was better than others. Overall, I would say don't rely on there being Wi-Fi just to be safe.
When should I visit Australia?
Your experience in Australia will depend on the time of year you decide to visit. The warmer months in Australia are considered high season, meaning larger crowds, especially at popular tourist destinations. Fall and winter are considered off-season times to visit, but in my opinion, it's the best time.
There are a lot of benefits to traveling during the slower season. We visited in their fall, so we got to enjoy fall foliage and blooming grape vines. The hot springs are, of course, much nicer to experience in colder temperatures as well. Although the ocean isn't warm enough to swim in, the water is still beautiful! You can also visit attractions like the 12 Apostles along the Great Ocean Road, one of the most visited places in Victoria, without navigating any crowds. Being surrounded by such beauty with next to no one around is a special experience.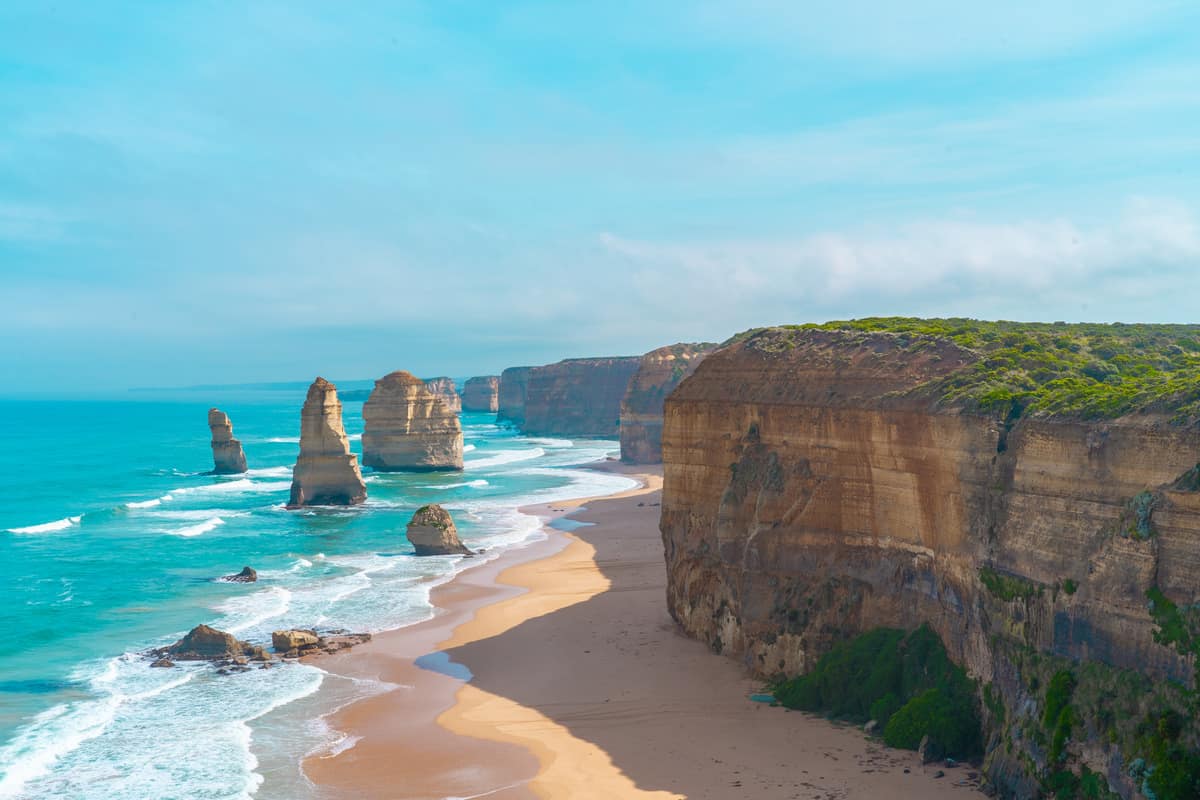 When you are traveling, especially along the Great Ocean Road or to popular spots outside of Melbourne, be ready to book activities, tables, etc. days in advance. Even during the off-season, we found out a lot of places were booked.
Within Melbourne, you'll want to make reservations as much as possible, whether it's a weekday or a weekend. Great places, especially, tend to book up fast.
My husband looked up the weather in Melbourne, Florida by mistake so we thought it would be 85 degrees, so we weren't exactly fully prepared for the cooler temperatures. Don't make the same mistake and be sure you are looking up the weather for Melbourne, Australia and not Melbourne, Florida.
How long should my trip be?
People try to fit their trip to Australia into a short period of time. Considering how different Australia is and how many different regions there are, you may end up missing out on some of the most beautiful destinations if you don't plan adequate time to experience them.
I'm really glad we were able to focus on exploring the Australian state of Victoria on this trip. We were also fortunate enough to spend a lengthy three weeks here and we were able to do so much! Somehow though, I still feel like we needed at least another week to do some additional things.
Do I have to worry about things killing me?
Truthfully, I never had Australia on my bucket list because all I ever heard about was all the dangerous animals, venomous snakes (including the world's most venomous snake…yikes) and the giant spiders. Turns out, I was severely limiting myself.
I think these assumptions were in reference to the Outback versus where we were in Victoria. There was nothing to worry about. During our three-week trip, I never came across anything that made me fearful. Of course, keep your distance from wildlife.
Will I see Kangaroos everywhere?
Yes and no. There aren't really any in Melbourne. You have to go outside of the city to see them. We first saw them on the Bellarine Peninsula in Angelsea, where they're actually quite common. There's an entire community of Kangaroos that live on the Angelsea Golf Course, so many that they offer Kangaroo tours to visitors. We also saw some in a park and off in the distance while driving along the Great Ocean Road. We even saw some on the Mornington Peninsula, also from far away.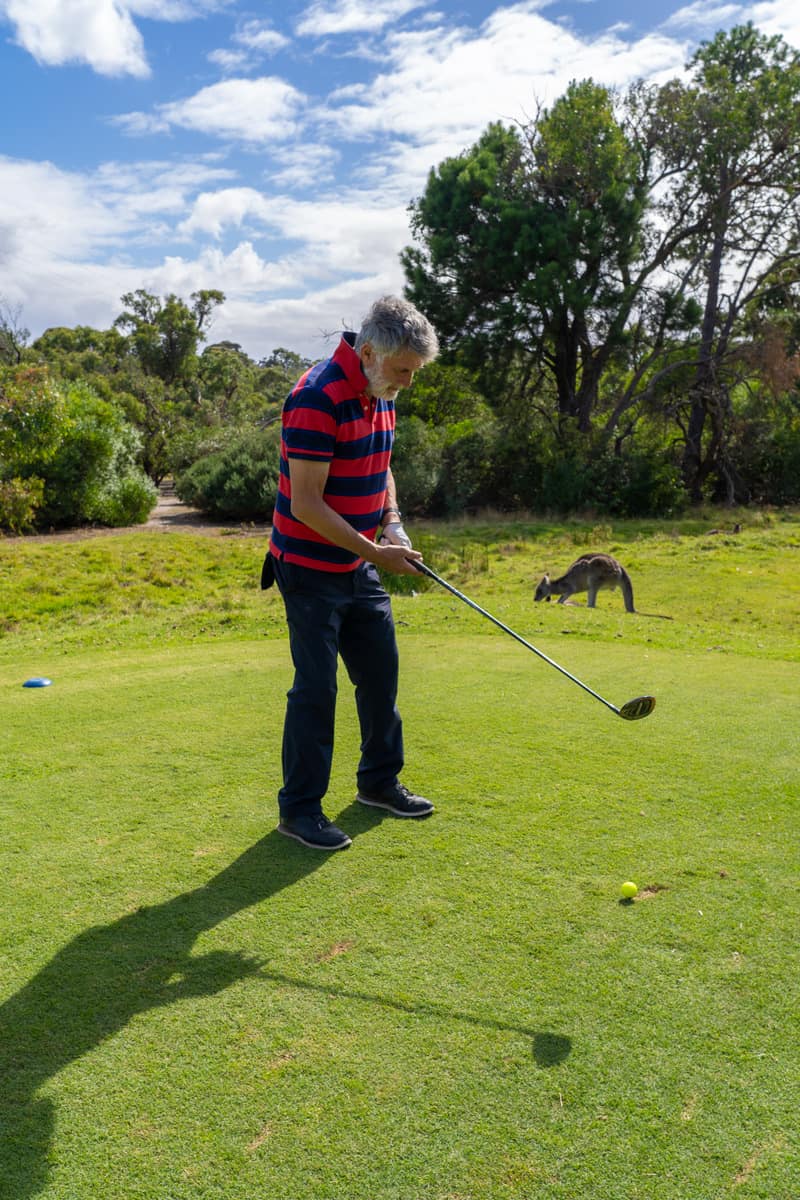 I really wanted to get close to a Kangaroo on our trip, so we went to Moonlit Sanctuary. Here, you can actually feed Kangaroos! Although there are multiple places you can see and meet Kangaroos, not all of them are equal. Overall, we felt like Moonlit Sanctuary was the perfect place to cross this item off our bucket list. If you're interested, we talk more about Moonlit Sanctuary and what you can do there in our 10-day Melbourne Itinerary.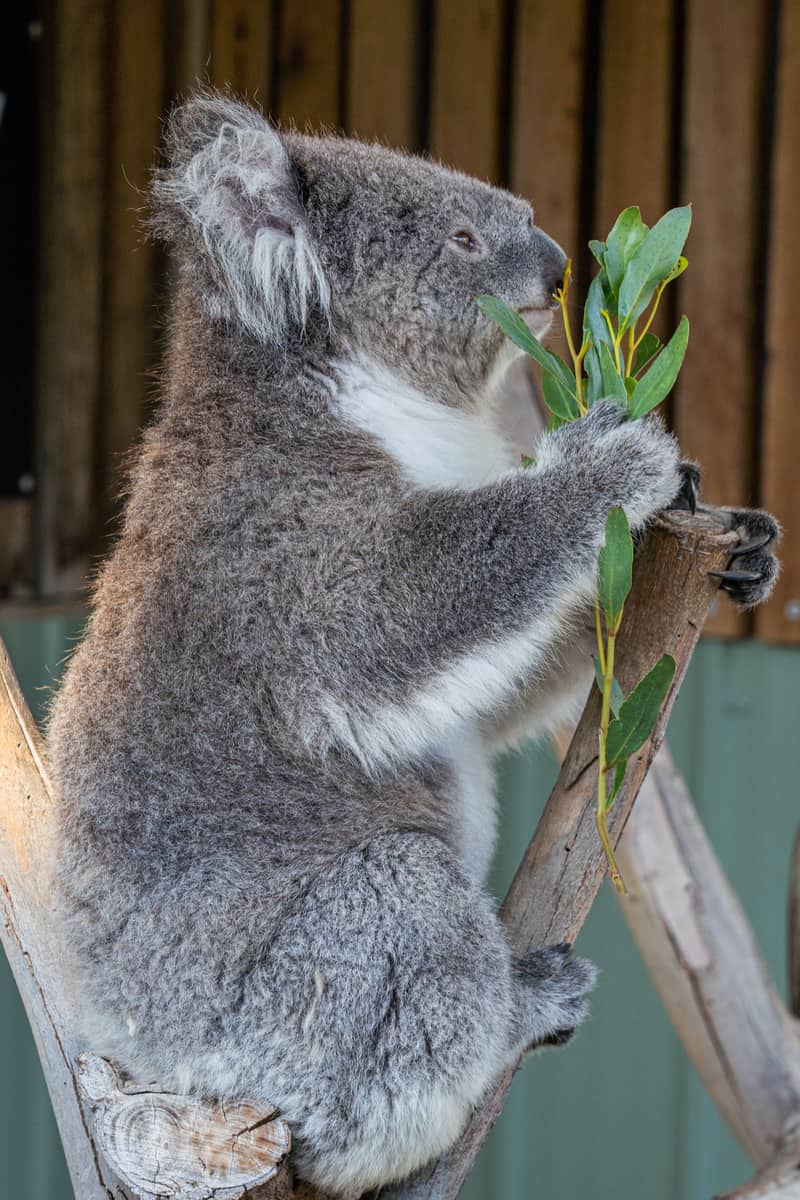 What about Koalas?
Koalas are even harder to see and, most likely, they'll be much further away. You'll have to constantly scan the trees because they tend to hang out pretty high up. We did visit Kennett River Nature Walk where Koalas are often sighted. There is also a particular tree next to the Koala Cafe at the entrance of the Kennett River Nature Walk a certain Koala likes to frequent. He was really high up, but it was amazing to see them in the wild. However, you can also see them up-close at Moonlit Sanctuary as well!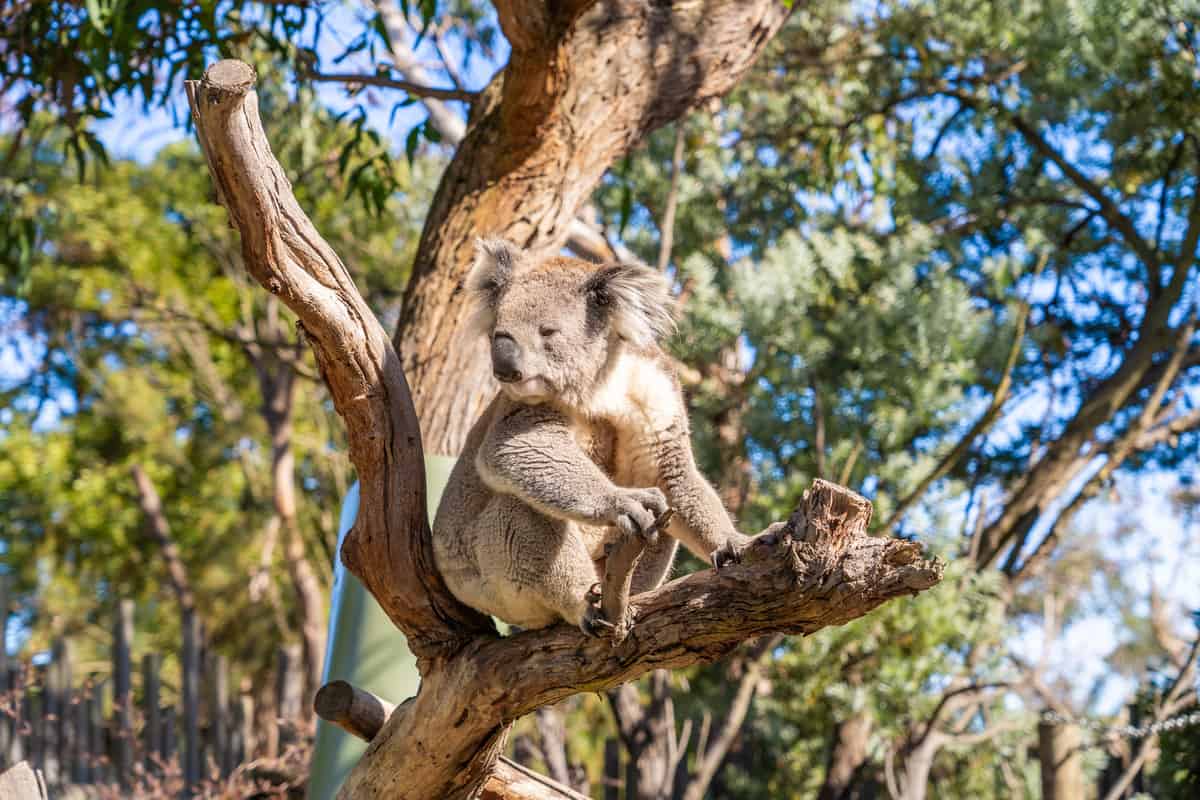 What were the locals like? How friendly were they?
The locals were so friendly. Being from Texas, I'd say they can compete with us in the realm of Southern charm. They were so kind and so genuine. I couldn't get over how helpful everyone was.
What Australian slang should I know before visiting?
When it comes to Australian English, they describe themselves as lazy in the way that they shorten words. For example, instead of saying "avocado," they'll say "avo." The best thing they say, in my opinion, is "brekkie" instead of "breakfast" and "toastie" instead of "toast." Overall, it doesn't make them any harder to understand. It just makes the way they speak more fun.
There were a few times I was confused but you'll be able to catch on relatively quickly. For example, a "hot tub" is a "spa," you "hire" a car, and "fairy floss" is Australian cotton candy.
Some other useful terms to know: "servo" is a gas station, "thongs" are flip-flops or sandals, "going off" is used to describe a party spot, "hoo roo" means goodbye, "facey" is Facebook, "Oz" is Australia, "smoko" means a coffee break, and a "tinny" is a can of beer.
There are lots of other fun ones but the few listed above may be most beneficial to know on your trip.
What Australian foods should I try?
Did you know they actually eat Kangaroos in Australia? Kangaroo meat is sustainable, low fat, high in protein, and available year-round. However, it isn't super common, so you'll have to do some research if you're keen on trying it.
I highly recommend visiting Victoria's wineries and distilleries. We fell in love with the wine country and beautiful vineyards. You can also visit one of the top gin producers in the world, Four Pillars Distillery.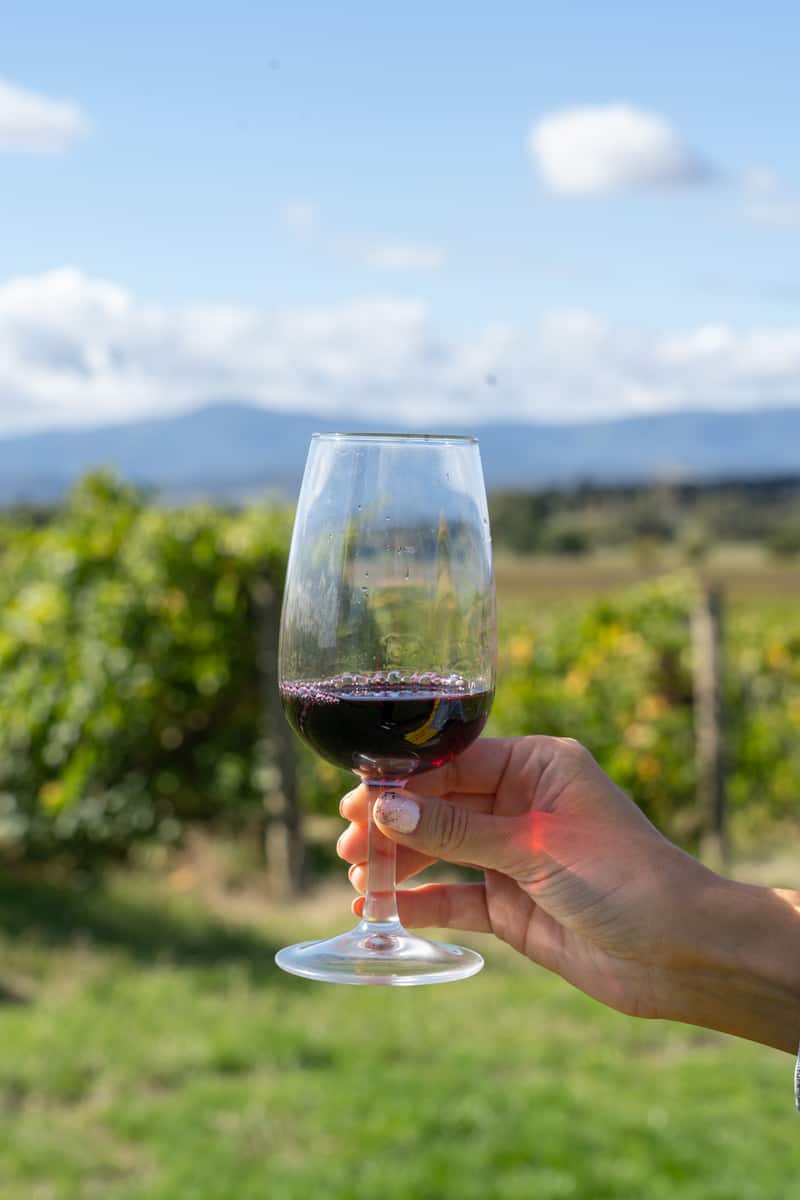 Brunch and coffee are also super popular in Australia. Melbourne actually has the most coffee shops per capita and has even been called "the Coffee Capital of the World." You can book a coffee shop tour with Walk Melbourne Tours for the inside scoop on the best coffee shops in town. Be sure to try the Breakfast Salad at Higher Ground, with avocado, poached eggs, and greens topped with citrus.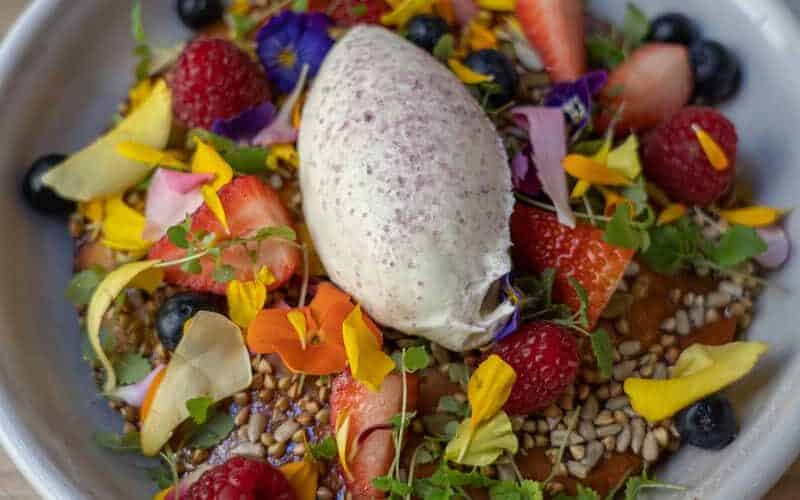 You may also come across the food that Australians are notorious for: vegemite. It's a savory spread that is commonly eaten on toast, sandwiches, and added to other savory dishes.
If you're looking for suggestions for wineries, distilleries, coffee shops, brunch places, or any other restaurants, check out our 10-day Melbourne itinerary.
Along the Great Ocean Road, we tried award-winning meat pies at Grandma Shields Bakery in Lorne and smashed avocado on toast at various restaurants like Bumblebeez Cafe and 4 Kings Food & Coffee in Angelsea.
We also had the chance to try Beetroot at Raas Leela. Their Beetroot Gulabo are soft lentil dumplings served with a beetroot yogurt. You can read more about our experience along the Great Ocean Road here.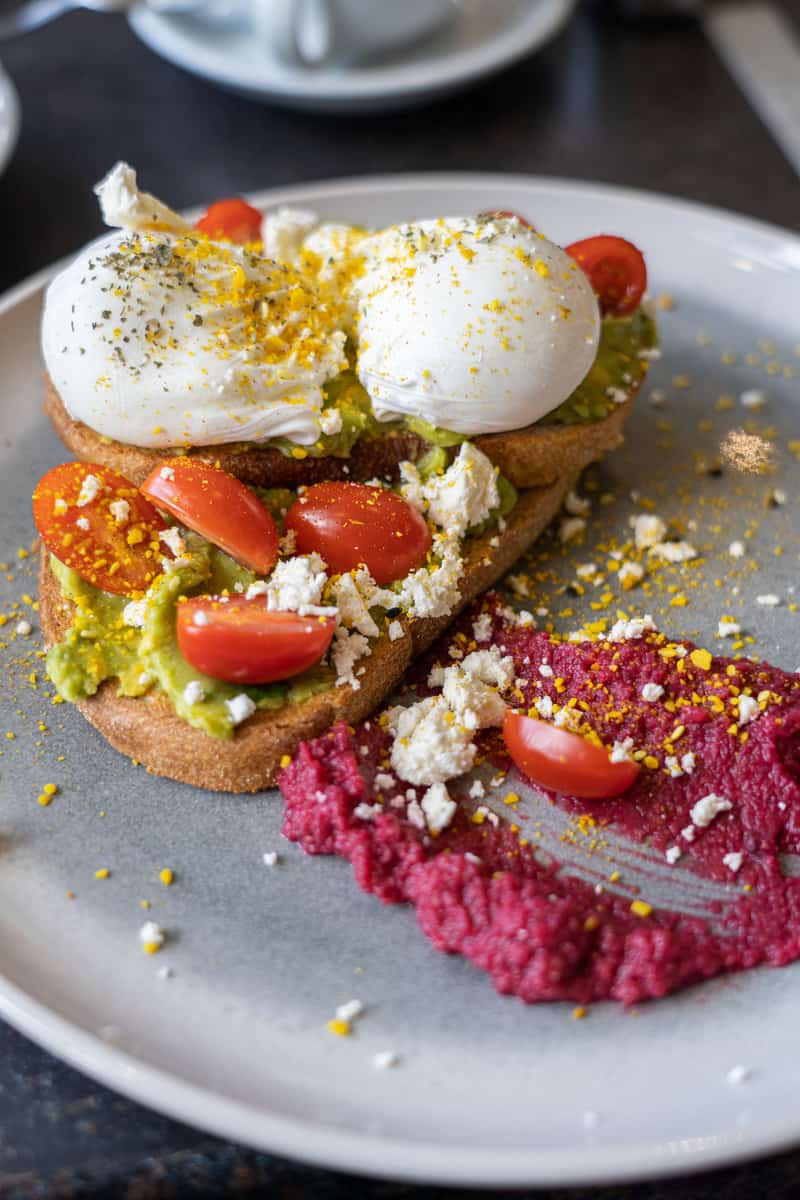 Does Australia have a different currency? What is the process of exchanging currency?
Australia uses the Australian Dollar (AUD). Every US dollar equates to around $1.45 AUD.
In busier areas, like Melbourne, there are businesses that exchange currency. This will give you more options to get the best exchange rate possible since the rates are competitive. You can also do this at Australian post offices or banks. You can also use your card at specific ATMs to withdraw foreign currency. Overall, it's cheaper to exchange your currency once you arrive in Australia.
In our case, we used our credit card the whole time, although you'll likely encounter a fee of anywhere from 10% to 20% for using credit cards. So, if you'd prefer to save money when it comes to fees, cash may be the way to go. A small trade off of this means you don't have to tip.
It may not be common knowledge, but tipping isn't expected in Australia. You can tip if you like, but it isn't customary like it is in the US.
How do costs in Australia compare to the United States?
Food costs were a little cheaper compared to the US, although using a credit card entails paying an additional fee like we mentioned above. They also have a surcharge on weekends and holidays. However, you can save some money by visiting on weekdays and during quieter periods.
Do I just need a passport to travel to Australia?
You will need to have a valid passport on your trip, but you'll also need a proper visa. The process is simple, easy, and can be done online.
How bad was the jet lag? What's the time change like?
The time change and jet lag were really hard. The first day, we landed at 5:30 am, so we ended up going to the first Australian hot springs on our trip, Peninsula Hot Springs. That was nice because we were able to just relax rather than going to our hotel right away and being tempted to fall asleep. It's suggested you don't sleep the first 24 hours after you land to combat jet lag, so we wanted to avoid that.
Getting a good night's rest on the plane really helped, so Premium Economy was definitely a big perk during our flight to Melbourne with Qantas Airways. Read more about our experience aboard Qantas Airlines and their Premium Economy and Economy seats.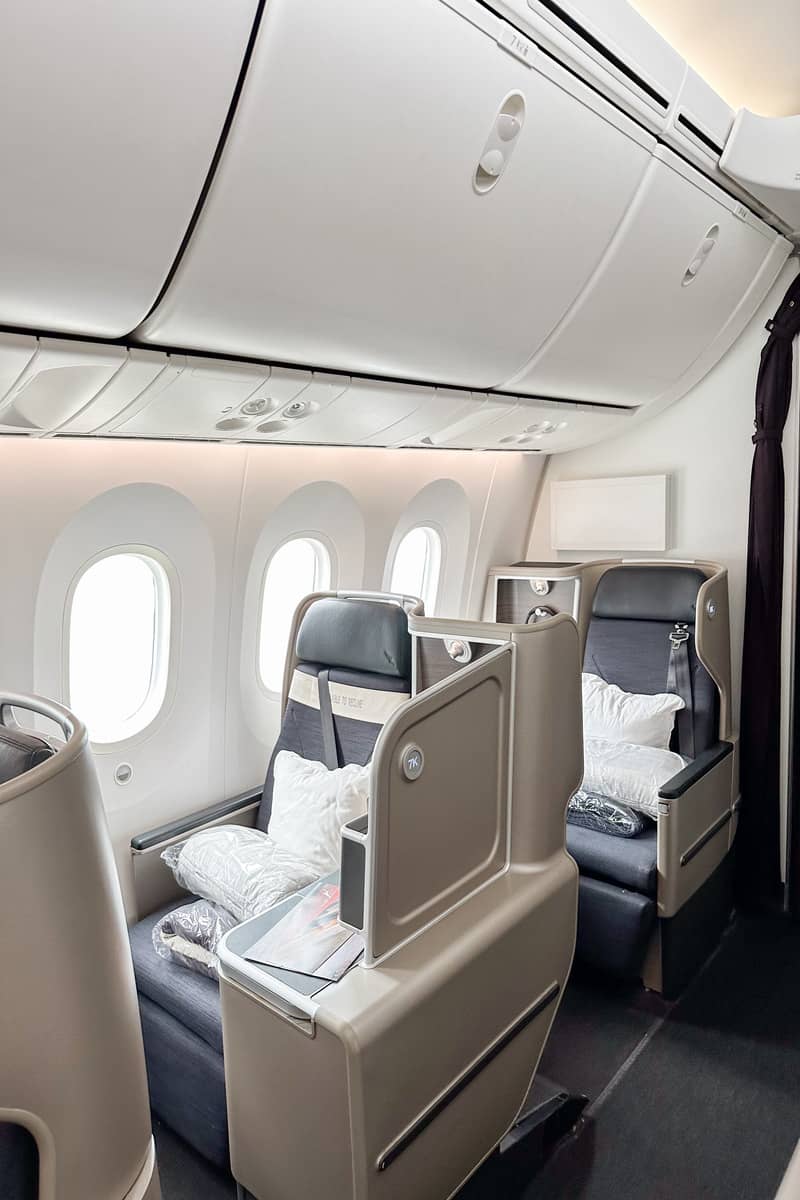 However, by 2pm, I was really struggling, so I did take a little nap since we had landed so early that morning. We also went to bed early that night.
They say for every time zone you cross, you'll need one to two days to recover. It took us about 3-5 days to recover after crossing around 16 time zones.
If starting off your trip to Australia with a day spa appeals to you, the Crown Spa at the Crown Melbourne Hotel offers a treatment specific to visitors looking to recover from jet lag as fast as possible. The Recovering Traveler package will help release any fluid that may have accumulated during your long flight. Read more about Crown Spa and other day spas near Melbourne here.
Staying active will also help keep you stay awake so you can start to adjust to the time change sooner. Oddly enough, although we like to sleep in, the jet lag helped us get up earlier so we could fit more into the day.
Don't forget you'll be in a completely different time zone than your American friends and family. My workday was starting about the time my employees' workdays were ending. So, if it was 5pm on a Monday in Dallas, it was 9am in Melbourne on a Tuesday. This gave me some added quiet time during the day so I could focus on being in the moment during our travels.
How safe did you feel? How safe is Melbourne?
Although Melbourne is the second most populated city in Australia, it is considered one of the safest. According to a report by the Economist, Melbourne was given a score of 87.3 out of 100 based on 49 different indicators of a safe city.
When we went to pick up our rental car, we asked about the relative safety of Melbourne and the state of Victoria. They even said Melbourne and Victoria are really safe. As someone who has traveled to Europe, and the fact that Melbourne is a huge tourist attraction much like Europe is, I thought petty thefts might be an issue, but I was, fortunately, wrong.
What was your experience using your drone while in Australia?
The policies for drone usage in Australia are similar to the US. Your drone needs to be registered.
Look for visible signage at national parks and nature reserves, which will likely indicate that flying your drone in these areas is NOT allowed. Otherwise, you can fly your drone anywhere, but also be mindful of other visitors in the process. For more information, refer to this blog post about drone laws in Australia.
What are some of the best places to visit?
You absolutely have to see the Great Ocean Road, which you can read all about here. A lot of people try to do it on a two-day road trip. If that's all you have, okay, but there are just so many different things to see! You may visit one spot you thought would take up a lot of your time, but you might end up not staying very long. Then, there may be other places you end up wanting to stay at for hours, like the beautiful beaches, especially for places you may find off the beaten track. Plus, factors like weather are going to matter, especially with how much rain the coast can sometimes get.
I'd also recommend the hot springs at the Deep Blue Hotel in Warrnambool! You can read more about it and other hot springs near Melbourne here.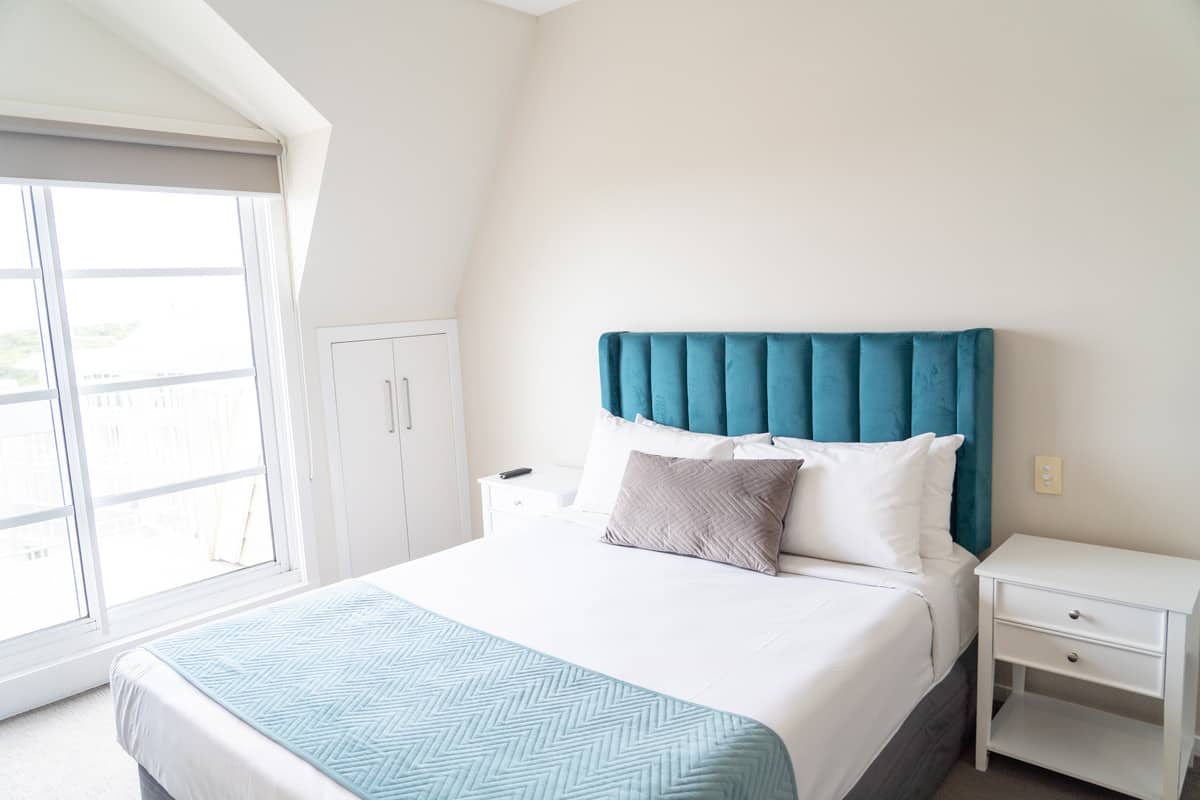 Since Australians are so friendly, it was useful to talk to people we met along the way. They'd tell us about places of interest we should see, so we'd go and stop there. It helped that we had at least a week to explore the Great Ocean Road.
A lot of people will take tours that depart from Melbourne and stop at the 12 Apostles, a really popular tourist attraction along the Great Ocean Road. However, this means you're on a bus for hours just to stop, take some pictures, and then head right back. I definitely don't recommend a day trip just to see the 12 Apostles. It's cool, but you're missing out on so many other amazing things. So, if you have a lot of time to dedicate to exploring the Great Ocean Road, even if it's just a weekend, it's definitely worth it.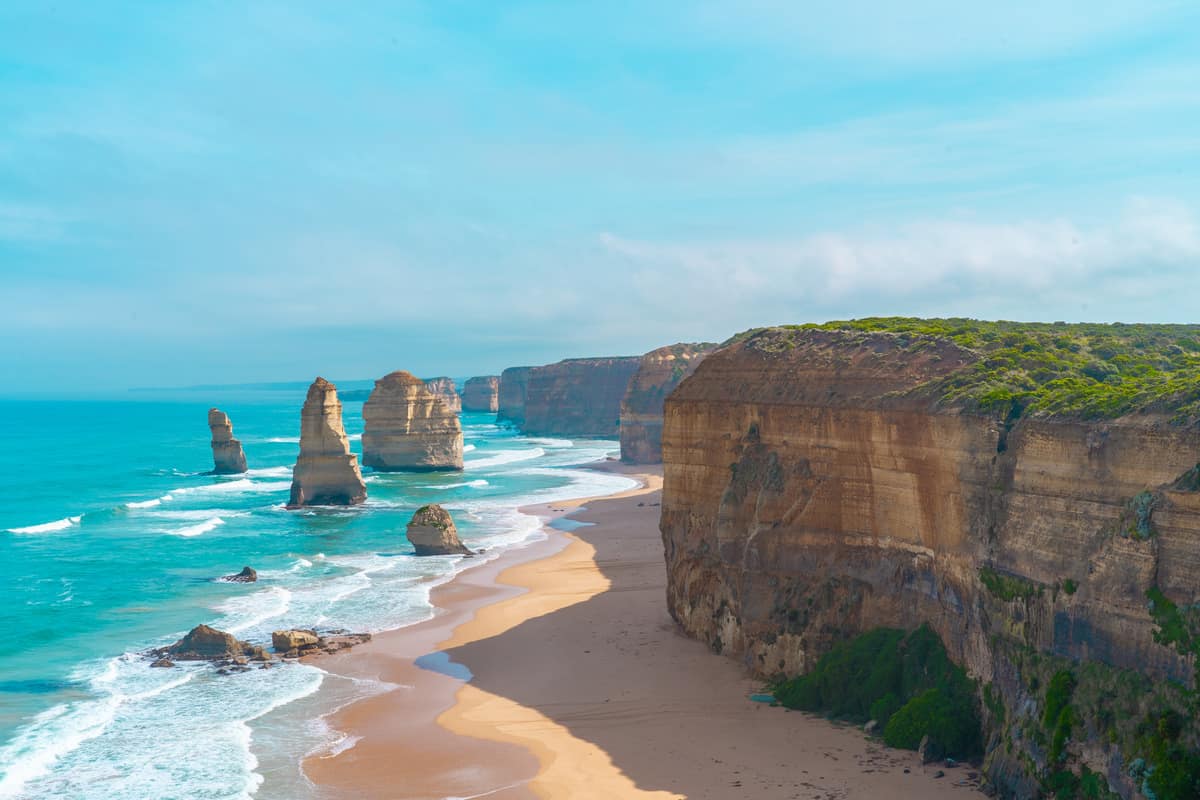 I also recommend the Moonlit Sanctuary. Seeing Koalas and Kangaroos in nature is amazing but seeing them up close is something else entirely. On your trip to Australia, you'll probably never really see a Koala up close unless you visit Moonlit.
We loved that they're about conservation first. The park is just there to support their conservation efforts. This way, you know you're doing something good when you visit.
I'd also recommend visiting some of Victoria's wineries, which we go into detail about in our 10-day Melbourne itinerary.
Should I explore places on my own or book a tour?
I absolutely recommend tour companies! We also booked a few tours during our 10-day trip in Melbourne.
For example, you can explore the Queen Victoria Market on your own, but learning from a local with their Foodie Tour is a great way to try different foods and to see what spots are popular with the locals. Many of these places have been around for generations and with a guided tour, you'll learn a lot of great information about their history. Since the tour guides have an established relationship with these businesses, it adds a new element to the experience. Otherwise, you're just a stranger to whoever's serving you the food.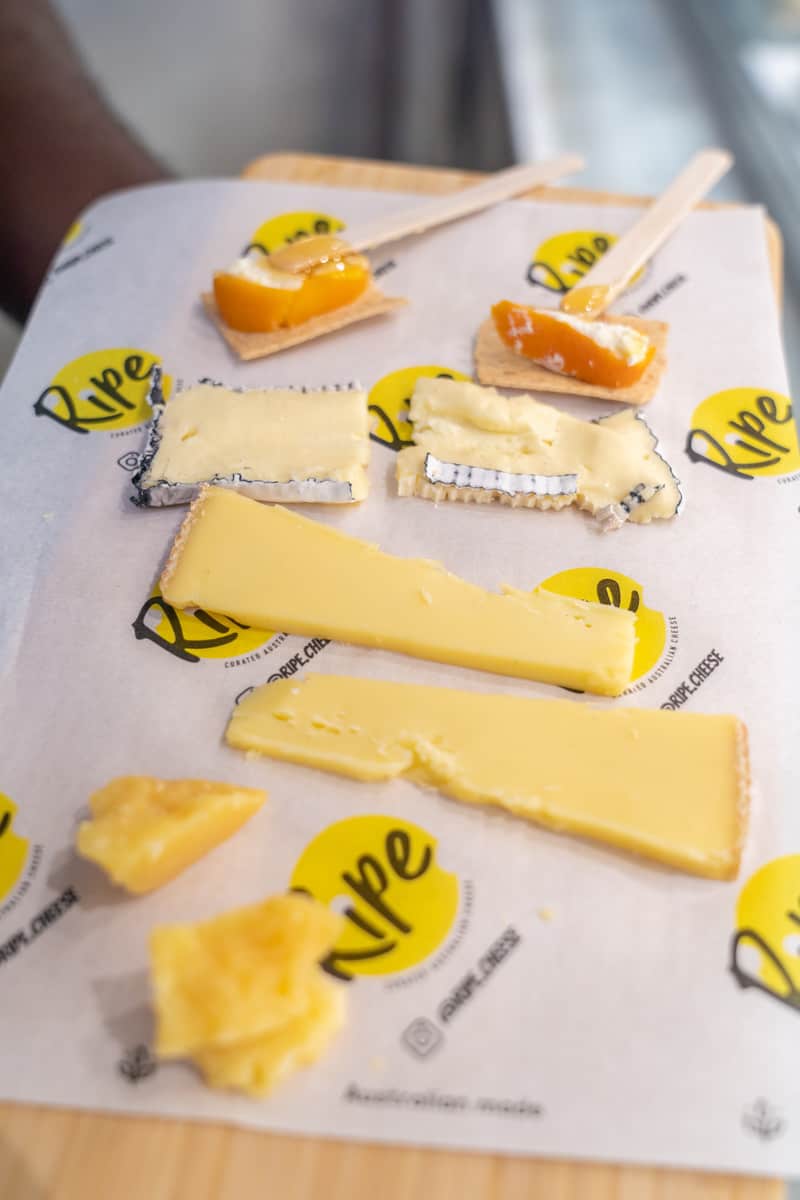 On our CBD Street Art Tour, we had an actual street artist as our tour guide, so we learned so much about Melbourne's street art scene in the process. Without the tour, I think most people will just go and take a selfie in some of the popular spots. Of course, it's fun to get that picture, but learning about all the art behind it, how it's part of the city's culture, and learning about famous artists made it so much more impactful.
I know I would have missed seeing so many of those things and understanding some of the processes that go on behind-the-scenes. It made me appreciate street art so much more!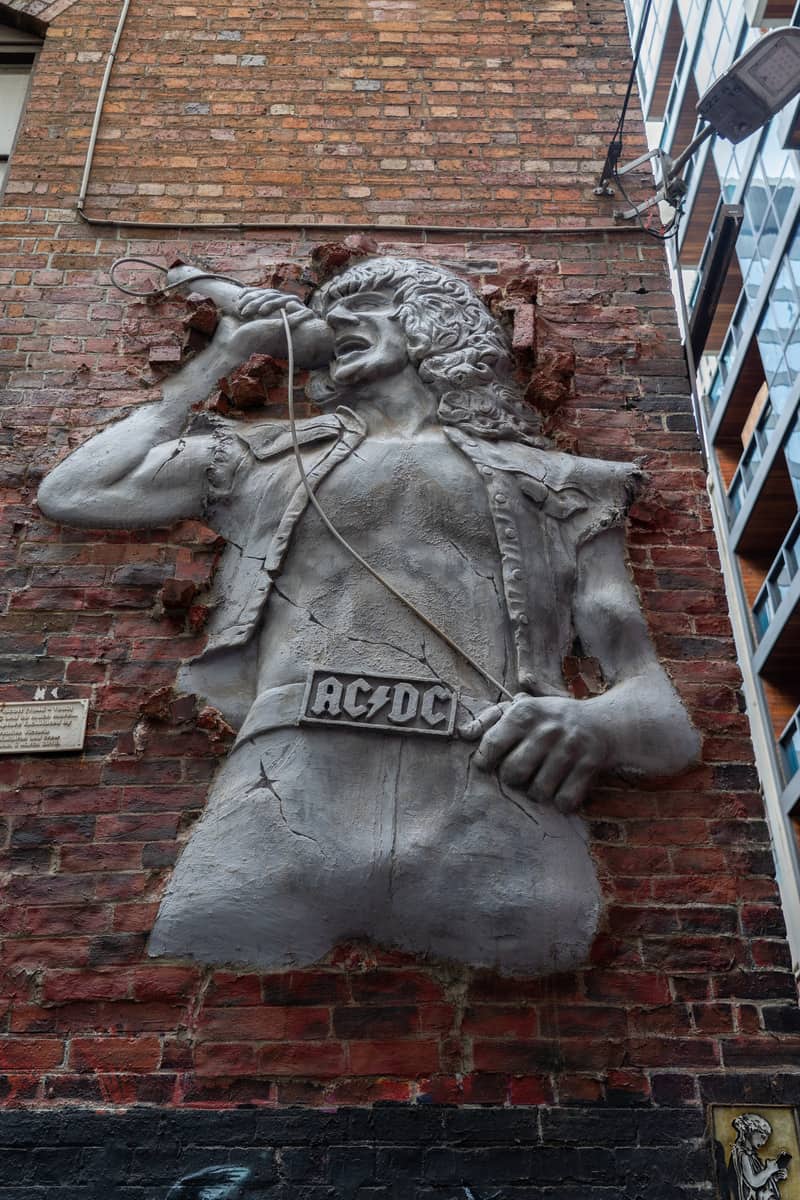 I think this applies to any tour you may book. It adds a different perspective to the experience when you're not just wandering aimlessly but you have someone knowledgeable and passionate guiding you.
Is there anything else I should know?
The first Australians arrived 50,000 years ago. Prior to European colonization in the late 18th century, there were at most one million Aborigines. As a direct result of immigration inland by the British, their numbers dwindled down to 400,000 as they perished from disease and forceful removal out of their native bushlands. Those that remained were often used as laborers or experienced conflict with settlers in British settlements.
In an attempt to protect them, the overseeing government only continued to colonize the Aborigines. Beginning in 1856 in Victoria, the Aboriginal people were housed on reservations for their protection, but it still meant forceful removal from their homelands and a decreasing quality of life.
When the last few groups were moved to the Great Sandy Desert in the 1960s, their traditional way of life was basically non-existent. However, an effort for cultural revival began in the 21st century.
You'll notice that many businesses and national parks have on-site signage or statements on their websites that aim to honor the original inhabitants of these lands. You'll also find restaurants owned by First Peoples or inspired by Australia's indigenous culture.
For example, Big Esso in Melbourne is owned by a native Torres Strait Islander and focuses on sustainability and sourcing from women and queer-led businesses. Read more about what we enjoyed during our visit to Big Esso, and more about our trip to Melbourne, in our 10-day Melbourne Itinerary.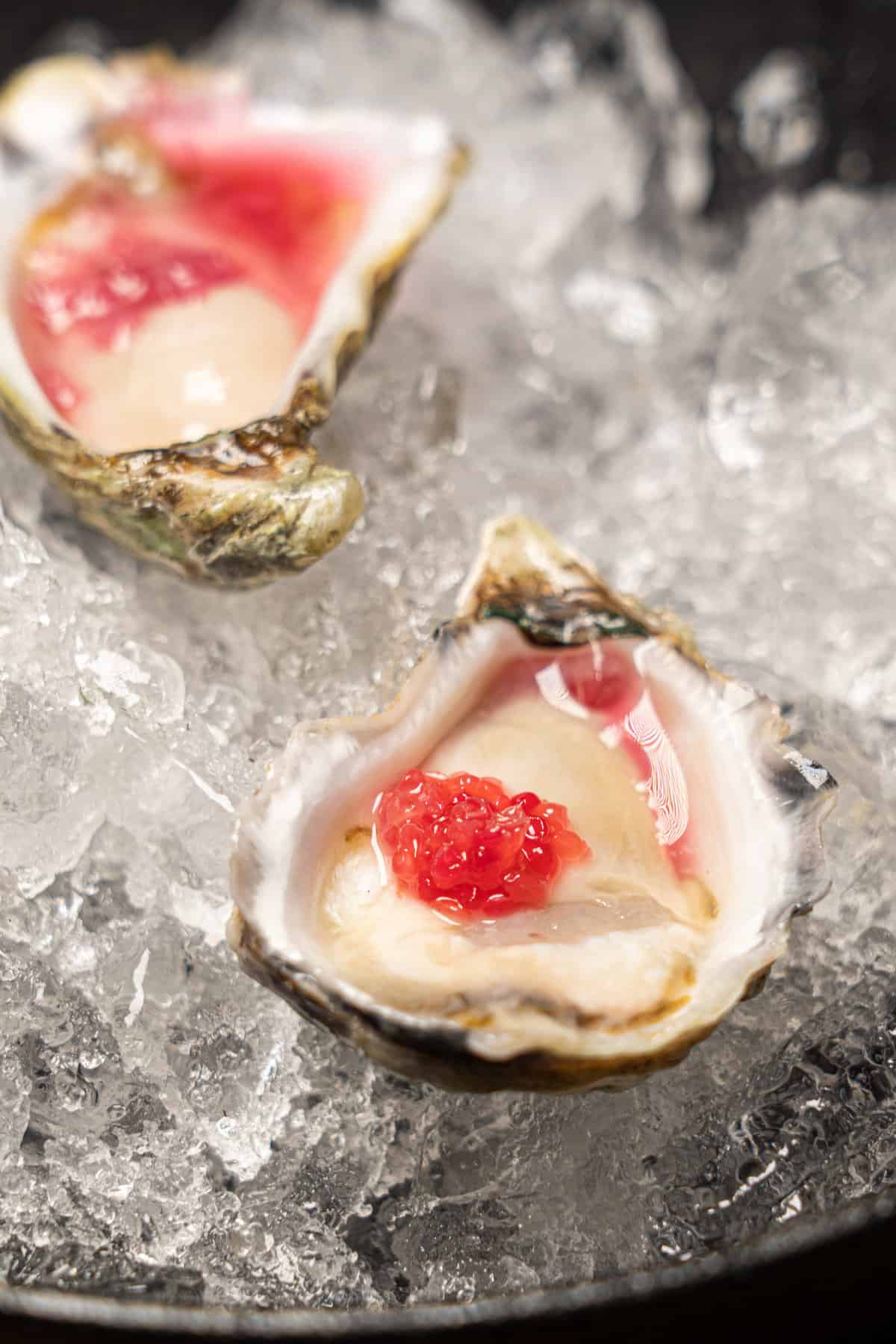 Australia Travel Trips: Final Thoughts
Australia is known for Crocodile Dundee, the Sydney Opera House, Steve Irwin, and the Great Barrier Reef. However, there is a lot more to Australia than I could've ever imagined.
Australia is a big place with diverse wildlife, landscapes, and a rich culture dating back to the Aboriginal Australians. It is the sixth-largest country in the world after all, so obviously, you won't be able to see all of it on one vacation. The hope is these tips will help you make the most of your trip(s) to Australia.