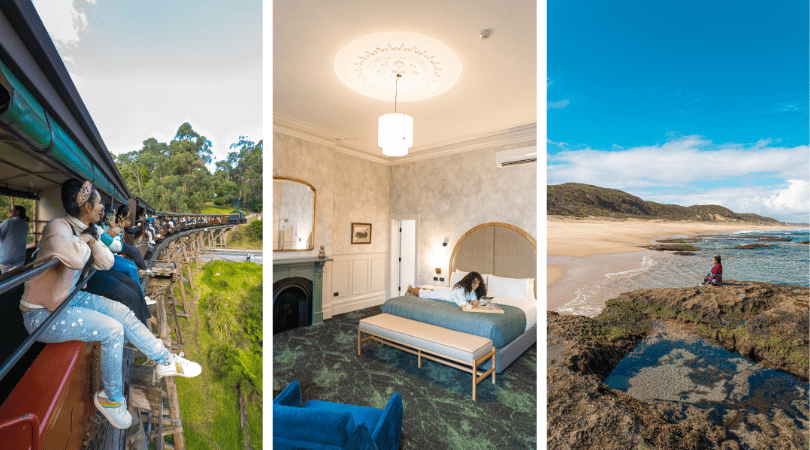 Melbourne is the perfect place to get a little bit of everything on your next international vacation. You've got the bustling city life, known for its street art scene, and a delicious bite on every corner.
Just beyond the city of Melbourne you can bask in turquoise blue waters, sip on some of Australia's finest wines, and of course, see their iconic kangaroos and other native animals, all with the country's indigenous culture celebrated and highlighted throughout.
Ideally, we would have months to take in all of the gems, quirks, and delightful flavors this destination has to offer so instead we have created a 10-day itinerary based on our most recent trip to help you experience the best things Melbourne has to offer.  Of course, we can't skip over the iconic Great Ocean Road, so we created an entire 5-day itinerary for it!
If you're still a little unsure about visiting Australia, we wrote a list of helpful Australia travel tips and things you need to know.
Overview of Your 10-Day Trip Across Victoria, Australia
Day 1: Arrive in Melbourne
Day 2: Melbourne
Day 3: Melbourne
Day 4: Yarra Valley
Day 5: Yarra Valley
Day 6: Mornington Peninsula
Day 7: Mornington Peninsula
Day 8: Mornington Peninsula
Day 9: Bellarine Peninsula
Day 10: Leave Melbourne
How to Get to Victoria, Austrlia
We flew with Qantas Airways non-stop from DFW Airport to the Melbourne Airport in Victoria. This made the guesswork of booking flights and making connections or possibly experiencing delays so much easier.
We flew Premium Economy, where we enjoyed more leg room, a reclined seat to lean back and comfortable footrest. We also enjoyed trying Australian wines and tasty food options, including dinner and snacks throughout the flight to keep us satisfied, followed by breakfast and good coffee (super important to know).
I have to admit, I was a little stressed about the flight since jet lag can hinder your ability to enjoy the rest of your day (or the next couple of days). However, I was able to enjoy a full eight hours of sleep!
The small details to keep us comfortable were really big for us as well; things like headphones, eye masks to help us sleep, in-flight entertainment, and even lotion!
We were quickly welcomed with that Aussie hospitality that we came to appreciate during our stay through Melbourne. Australians are such hospitable people as we soon learned and it was apparent from the genuine service and kindness shown by the Qantas crew.
Check out our blog about our experience flying with Qantas Airways to Australia for more details including the Business Lounge.
How to Get Around Melbourne
While we were staying in the city of Melbourne, we either walked or rode the City Circle Tram between places. The public transport is free to ride within the Central Business District (CBD) and really easy to navigate.
When we ventured off to Yarra Valley and the Mornington Peninsula, we traveled by car, with our tour guide for that day with both destinations only just over an hour from the city. A lot of tour companies offer great touring options. Otherwise you can rent a car if you want to self-explore.
To get to Queenscliff Brewhouse on the Bellarine Peninsula, we took the ferry from the port in Sorrento on the Mornington Peninsula, which you can easily book a ticket for online.
Day 1: Arrive in Melbourne
Check into the Adelphi Hotel
If you're keen on exploring Melbourne, the Cultural Capital of Australia, the Adelphi Hotel is a lodging choice that just makes sense. Its location on Flinders Lane (a place you'll find yourself walking along quite often) puts everything Melbourne is known for just a short tram ride or walk away. Visit its abundance of coffee shops (Melbourne has the highest per capita of coffee shops in the world), fine dining to street eats, chill bars, art galleries, Hosier Lane's street art, and Federation Square (the heart of Melbourne).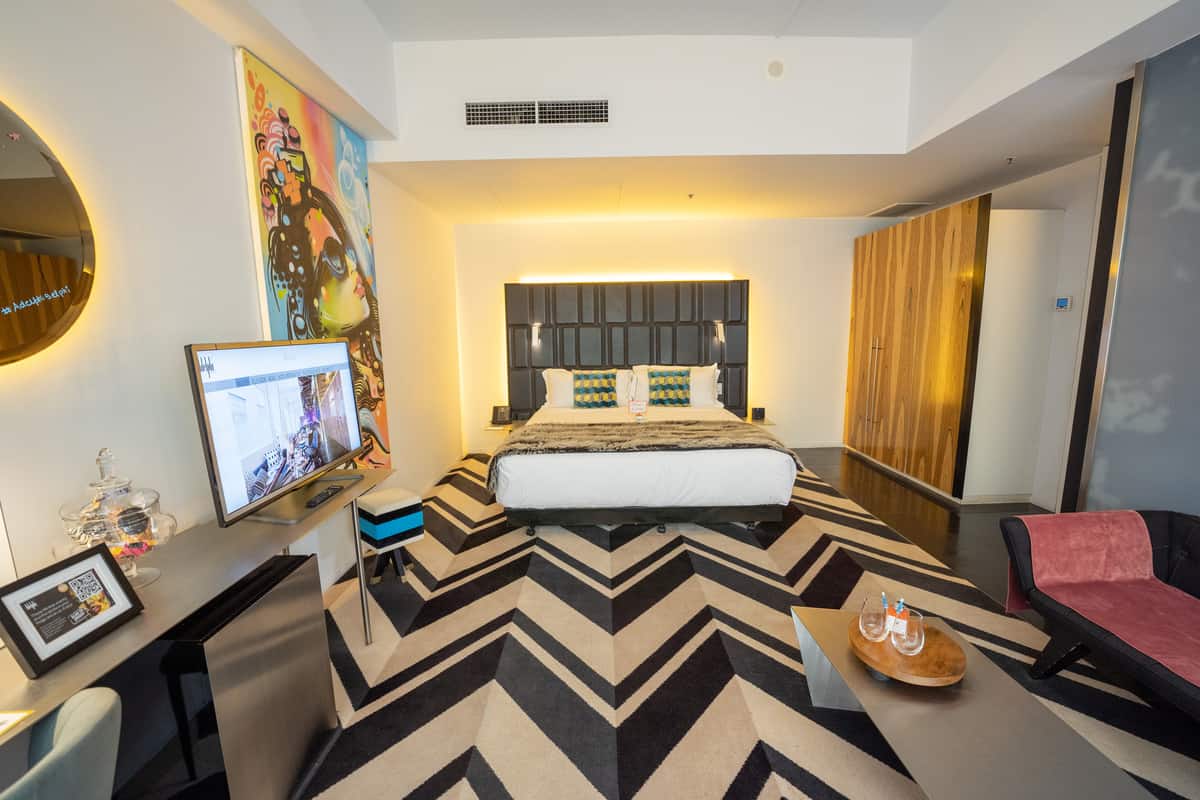 The Adelphi Hotel has been voted the best boutique hotel in the state of Victoria four times, according to their website, and it's clear why! What started as a soft goods warehouse in 1938, the architects simultaneously preserved its rustic charm and filled it with 34 rooms decorated with mood lighting, splashes of color, striking patterns, unique furnishings, and art pieces.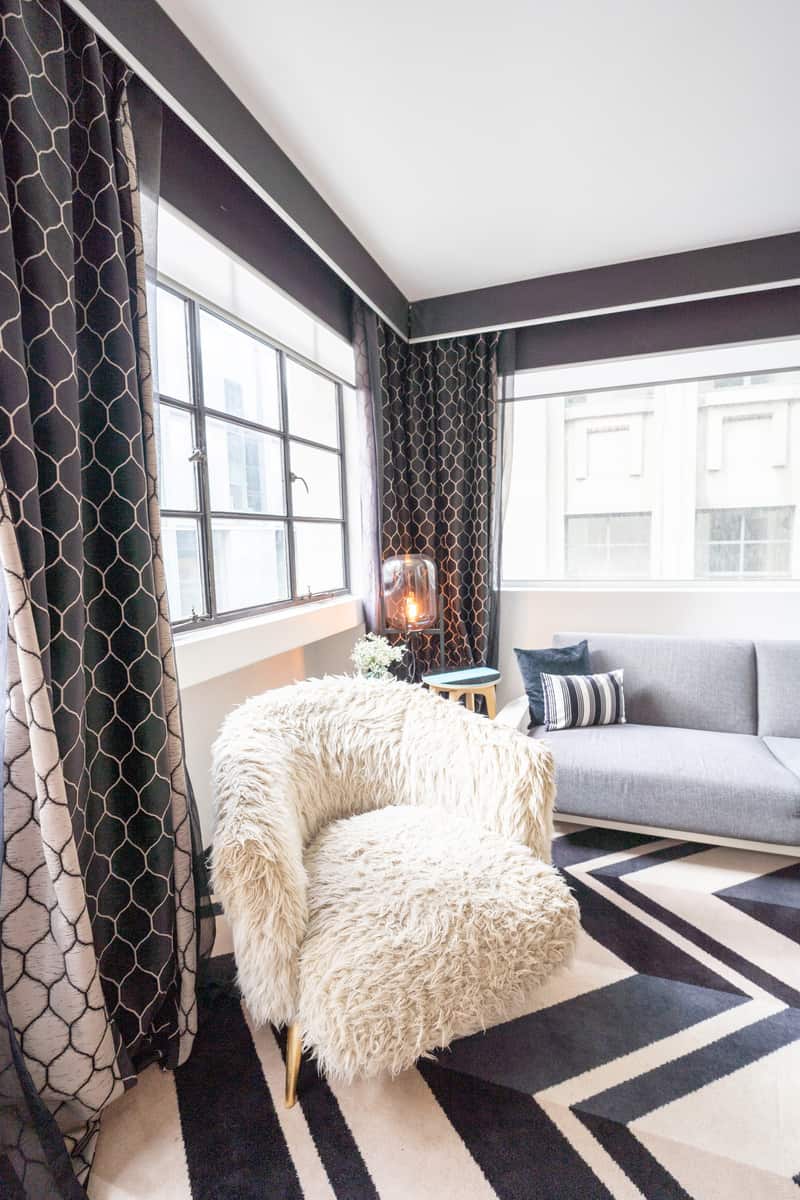 The best part is how they have created an upscale "sweets" experience that feels like a subtle nod to Willy Wonka. If you didn't know about its candy theme, you might not realize it at first, but something about the decor and colors might poke at your sweet tooth. Luckily, the Adelphi Hotel offers a complimentary mini bar and candy jars in each room, plus an on-site restaurant and a rooftop deck on the ninth floor with a glass bottom pool that juts out over Flinders Lane. It's quite a sight!
Depending on how much time you have on your next international trip to Australia, you can spend some time relaxing at the pool or grabbing a drink at the bar before getting your 10-day trip started.
Eat at One of the World's Top 50 Restaurants
Housed inside a historic building from the 1920s, the Gimlet at Cavendish House serves European style dishes surrounded by Chicagoan vibes. Their beloved wood fire oven is the focal point of the restaurant and is used for several different dishes on the menu. As the only restaurant in Australia to be featured by the 2022 World's 50 Best Restaurants Longlist coming in at #84. It's a popular spot you don't want to miss out on.
You can choose from small plates, wood-fired meats, seafood, and caviar. Ingredients are sourced from local farmers with a focus on sustainable sourcing practices and seasonality. Pair your plates with wines from around the world or one of their cocktails made carefully by their award-winning bartenders.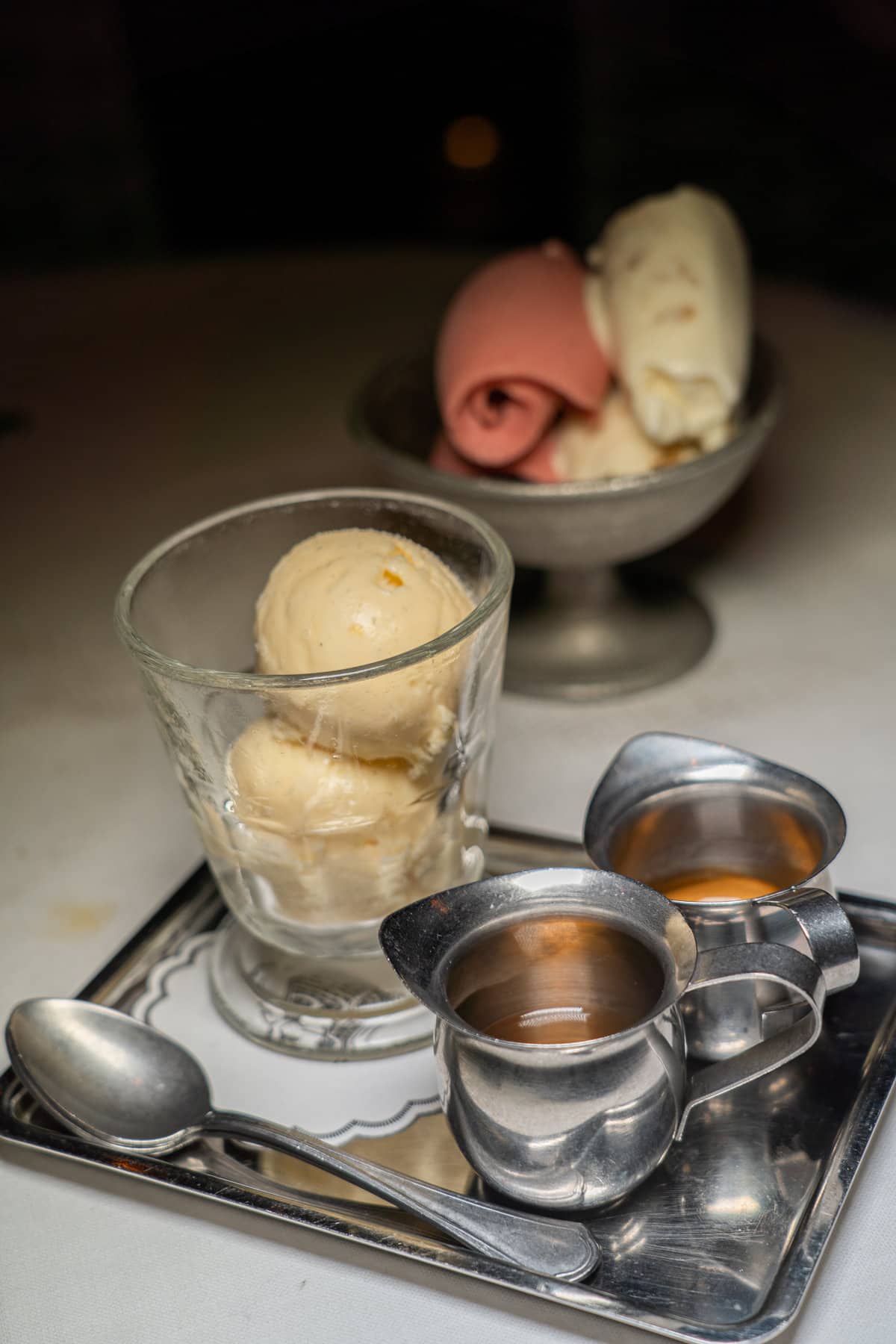 Executive Chef Andrew McConnell has worked in restaurants all over the world and is currently the owner of eight restaurants in Melbourne. His menus are influenced by his experience with Chinese culture during his culinary training and their emphasis on sharing food, while simultaneously catering to the city's love of fine dining.
The Southern Rock Lobster is by far one of the best lobsters I have had to date and makes me want to book another plane ticket simply to relish in those flavors again.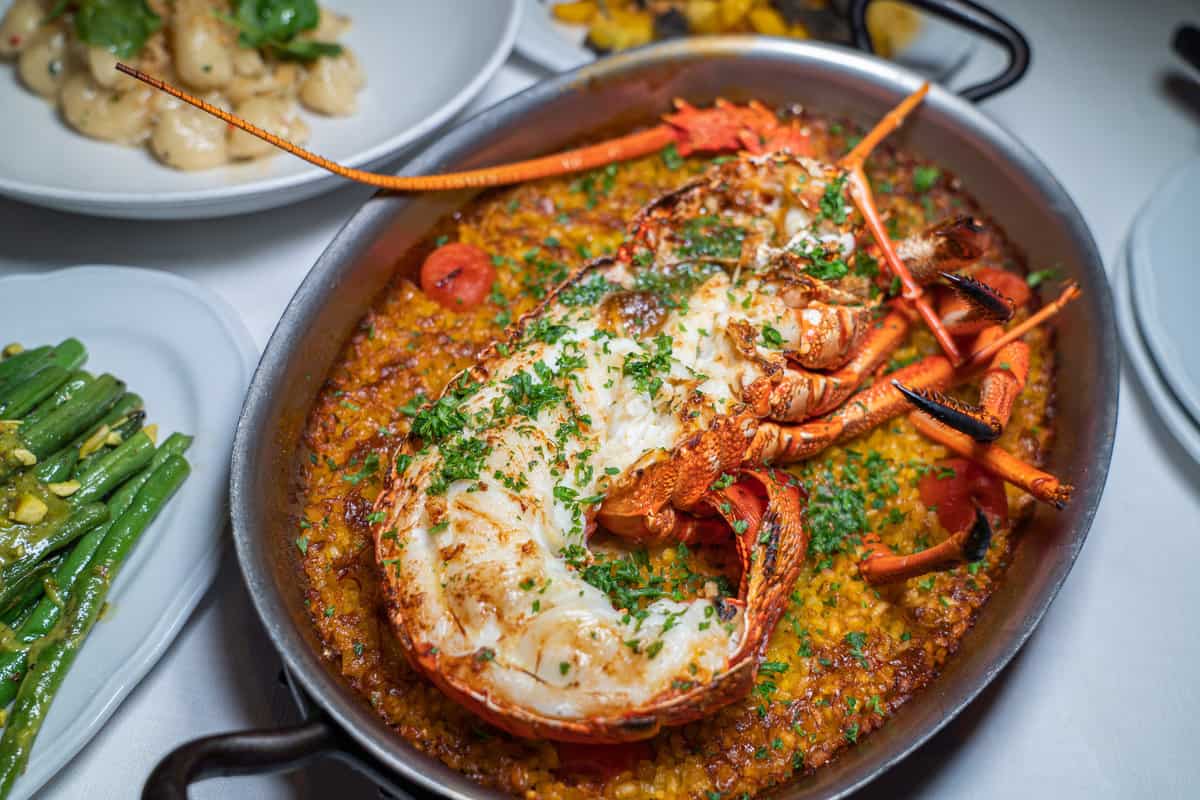 Day 2: Melbourne
Visit a Famous Open-Air Market
The Queen Victoria Market has been a central part of life in Melbourne since 1878. This huge public market consists of 600 different vendors, which stretches across a two-block radius. Visitors to the market can find vendors selling everything from fresh produce to handcrafted goods. If you think you couldn't possibly explore it all, lucky for you, it's open five days a week (Tuesday – Sunday)!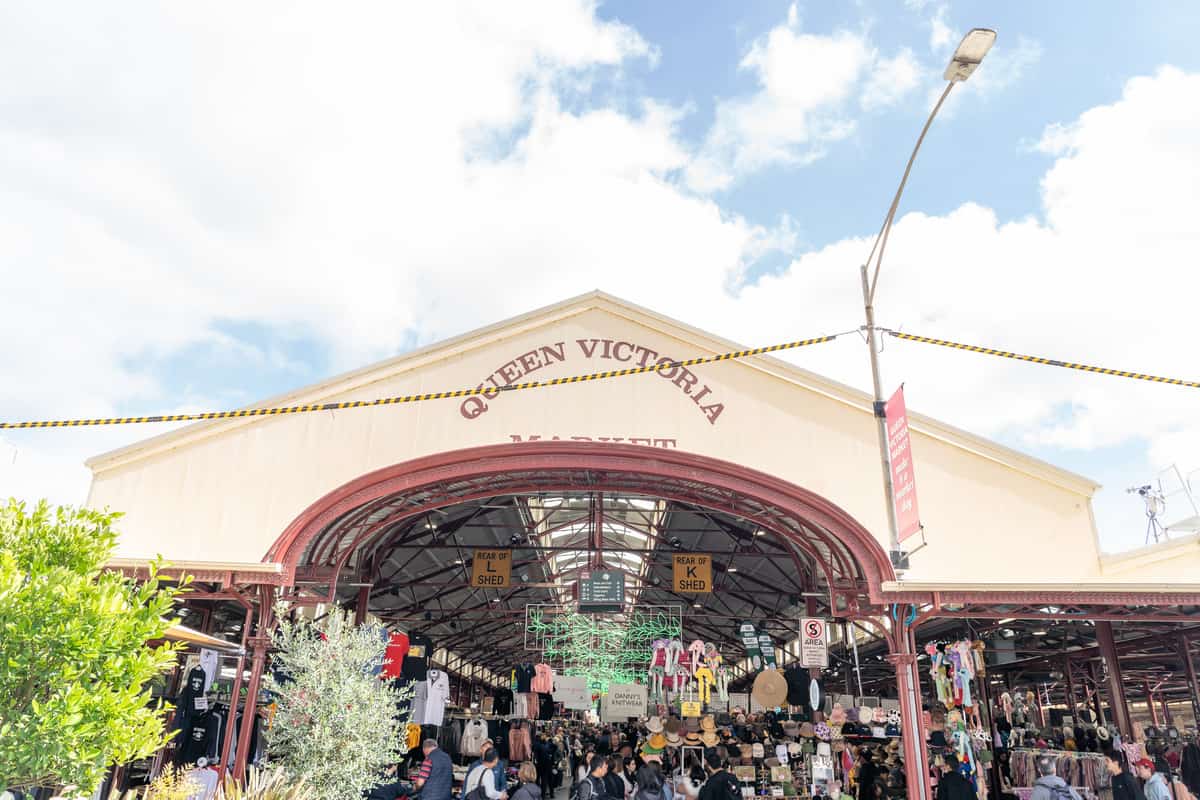 It's fun to wander around buying anything you could possibly imagine (I picked up a nice sun hat and Ismail browsed through some belts). However, beyond the shopping, there is so much that goes on! From the fresh fruit and vegetables to the seafood, meat, and prepared food markets, you really need a local's eye to help you find all the gems (and try as much as you can)!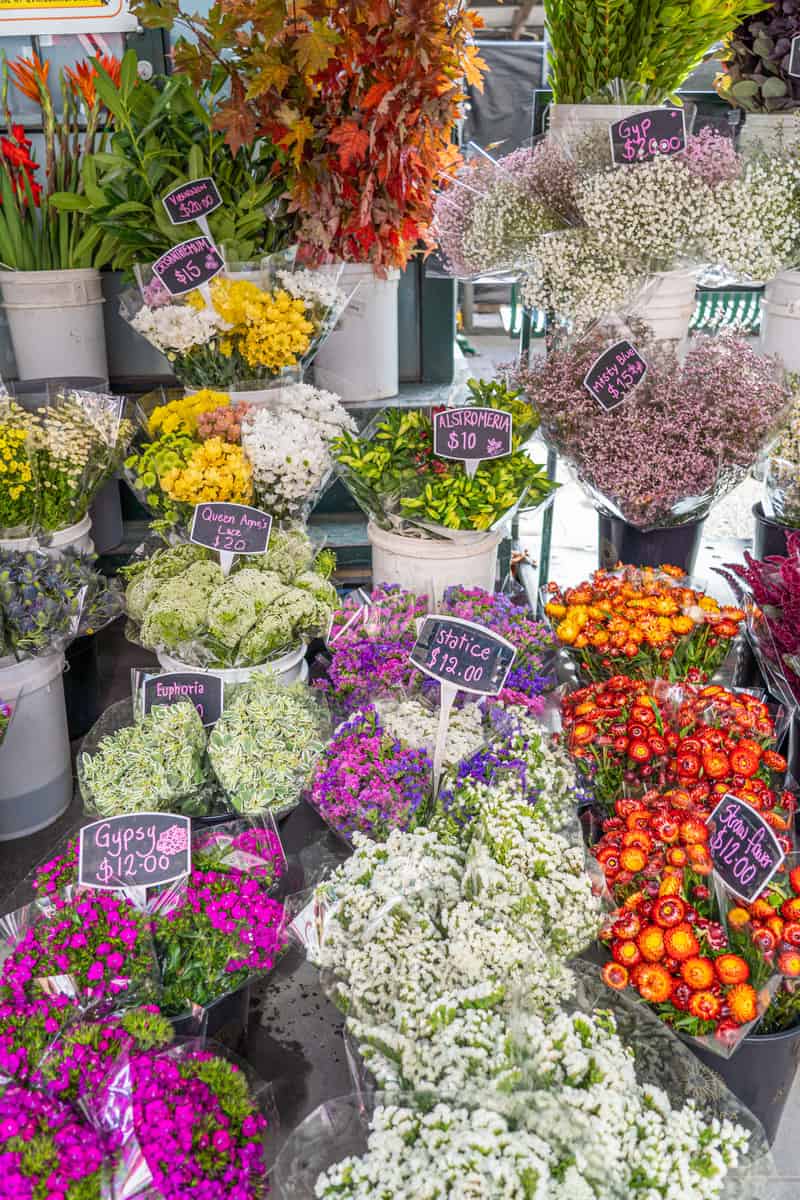 On our Ultimate Foodies Tour, we really got to learn about the importance of Queen Victoria Market and experience it like a local, including where to get the best Australian made cheese, the story of a dolma that's been passed down for generations, and Melbourne's love for coffee, all while sampling everything you learn about.