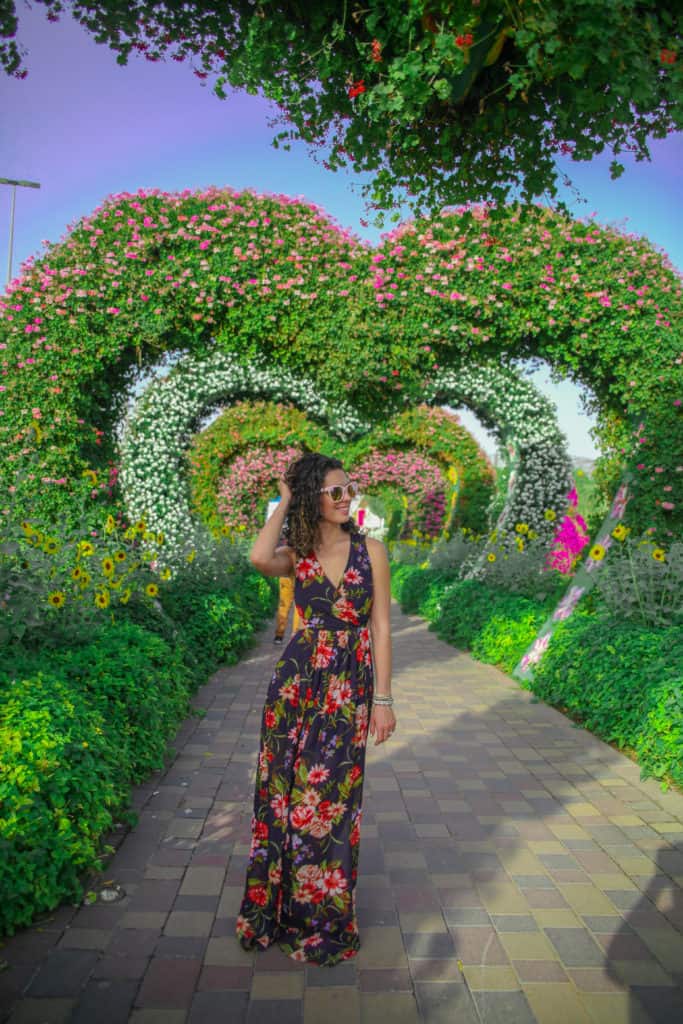 When flying with United Arab Emirates, it's likely that you will be caught with a long layover! Rather than hole up in the airport, why not take the time to explore the city! With a twelve hour layover in Dubai, Chief and I made sure to get the most of our time! After looking up all of things to do with a limited time I came up with the best way to spend a layover in Dubai! We had about 12 hours although this could be adjusted for a slightly shorter time.
How to Spend A Layover in Dubai
After exiting checkout there is a place to temporarily check bags. Since I had a laptop we were able to check one of our bags for about $10 which was a huge relief off our shoulders (literally!).
I was nervous about taking the metro because I wasn't sure how easy it would be to use. I soon realized that it was the easiest public transportation I had ever experienced! You simply follow the signs to the metro and ask for a two way pass. The metro is a straight line and once you get on its about 10ish stops. You're looking for the one that says Dubai Mall, can't get much easier than that!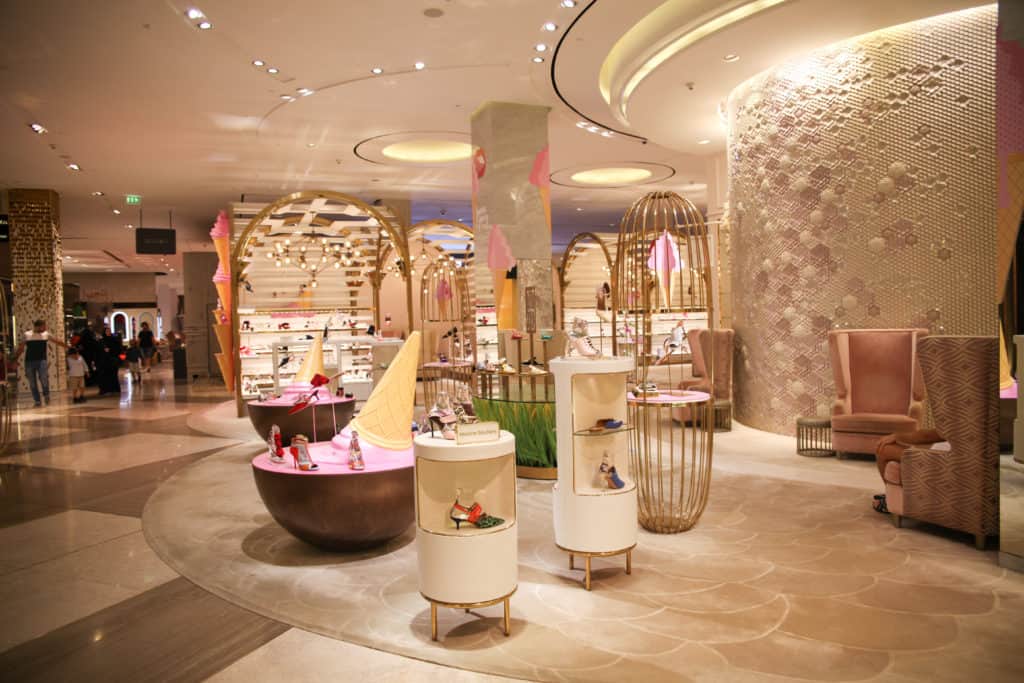 You could spend all day in the Dubai mall! There is a huge food court where we the largest selection of food options (and a Texas Fried Chicken haha!). Afterwards it's worth walking around (and probably getting lost) in the mall. There's souk section with jewelry, as well as high-end and budget stops!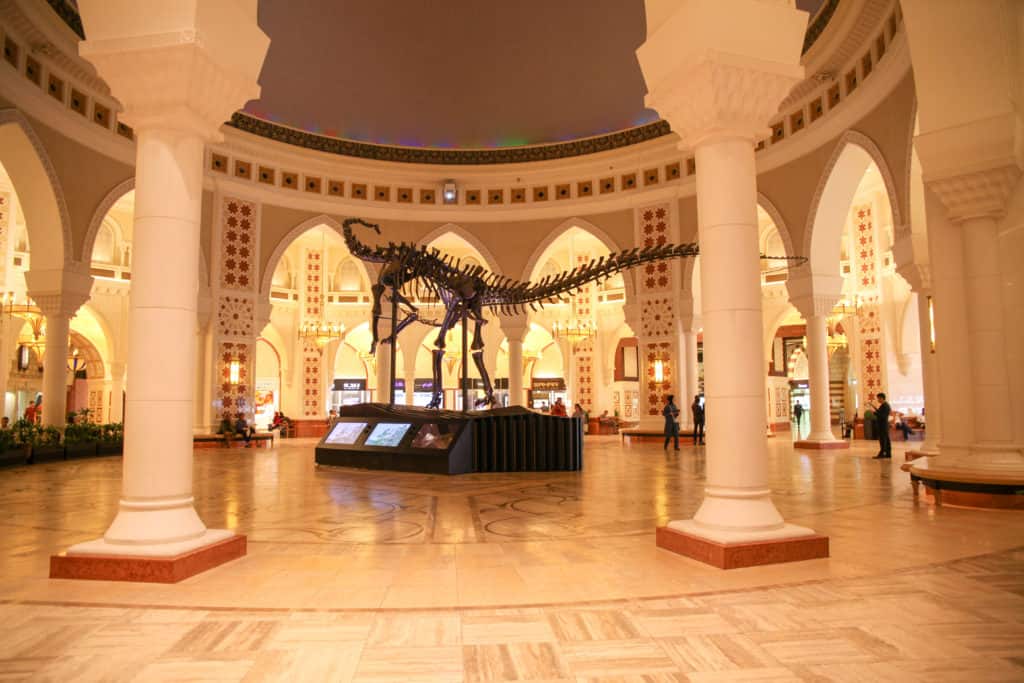 There's also an aquarium that you can visit. If you want to save time you can still see the fish from the outside!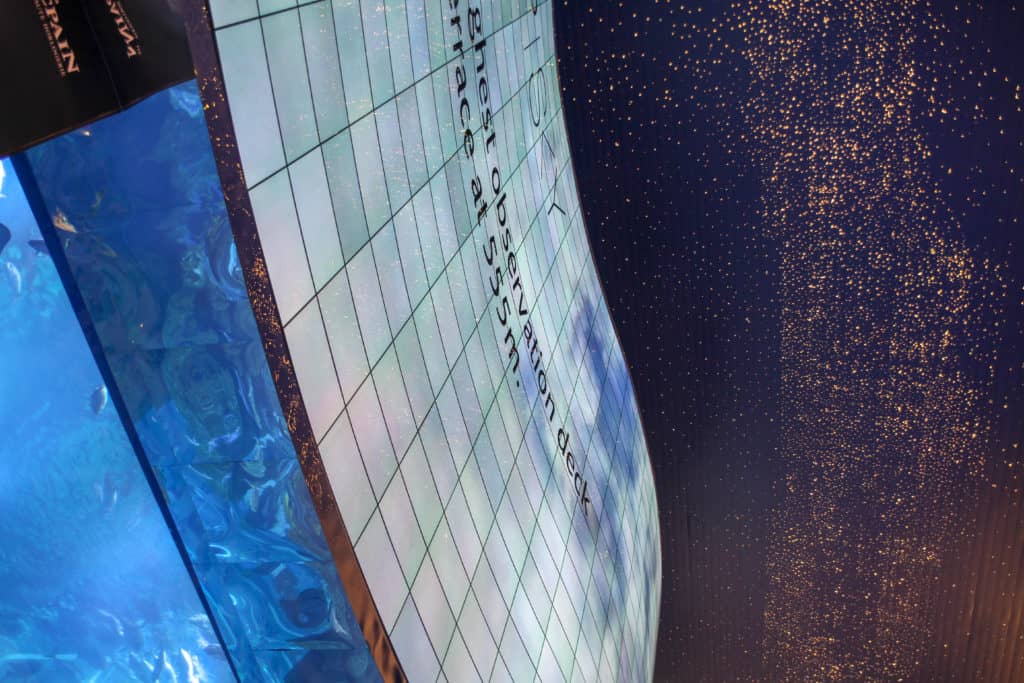 Like I said, it's easy to get caught up and lose your entire day at the mall, but you don't want to miss the Dubai Miracle Gardens! When going here, make sure you have cash as these places may not always accept credit and the taxis usually do not.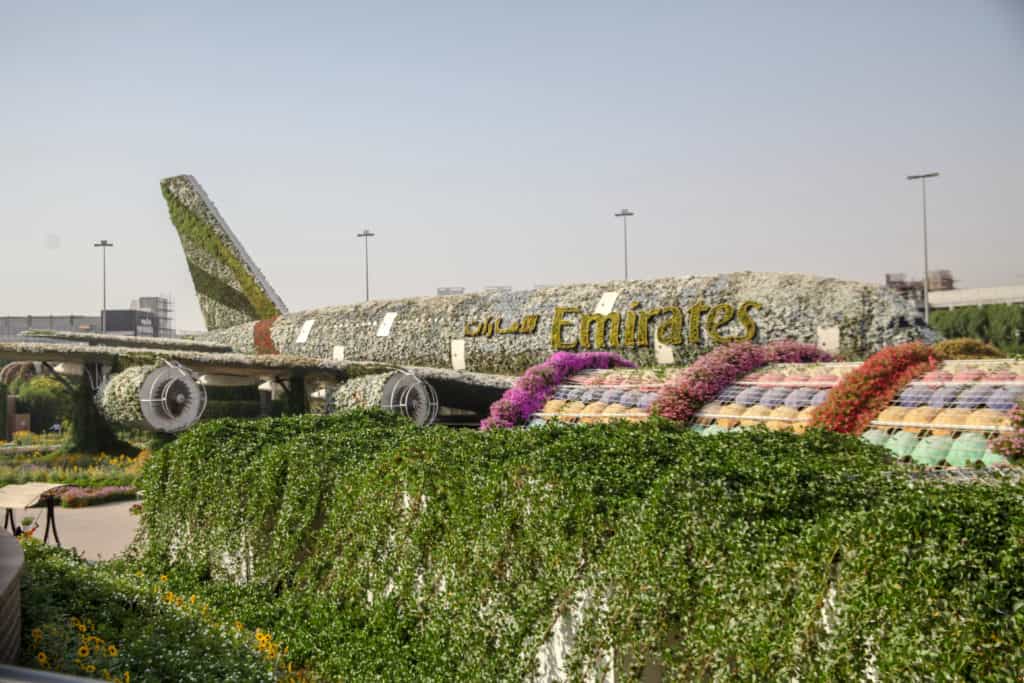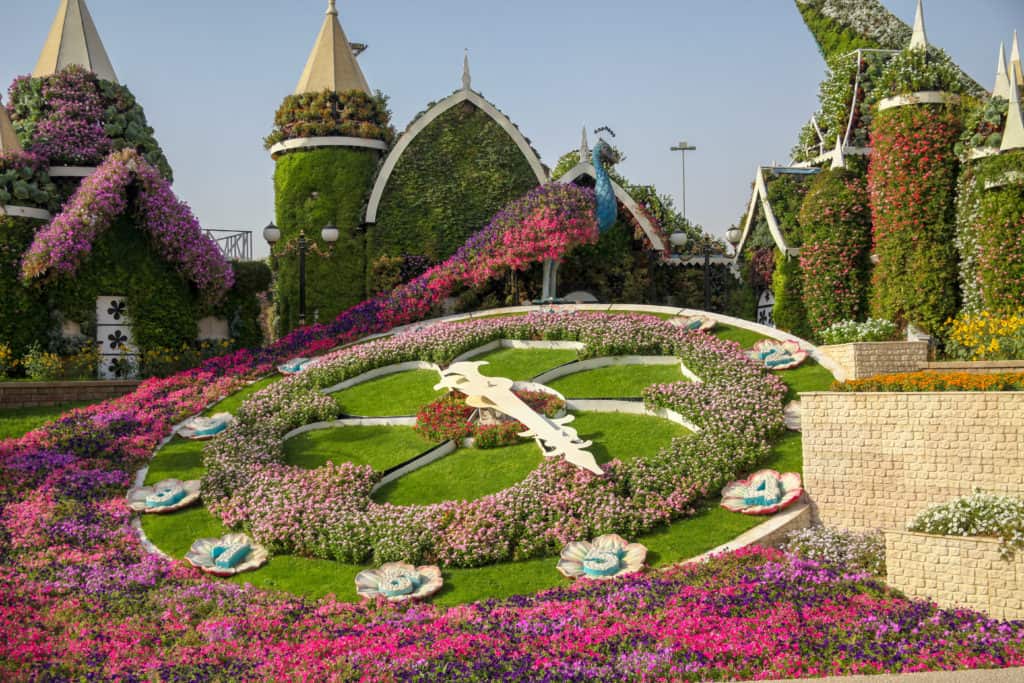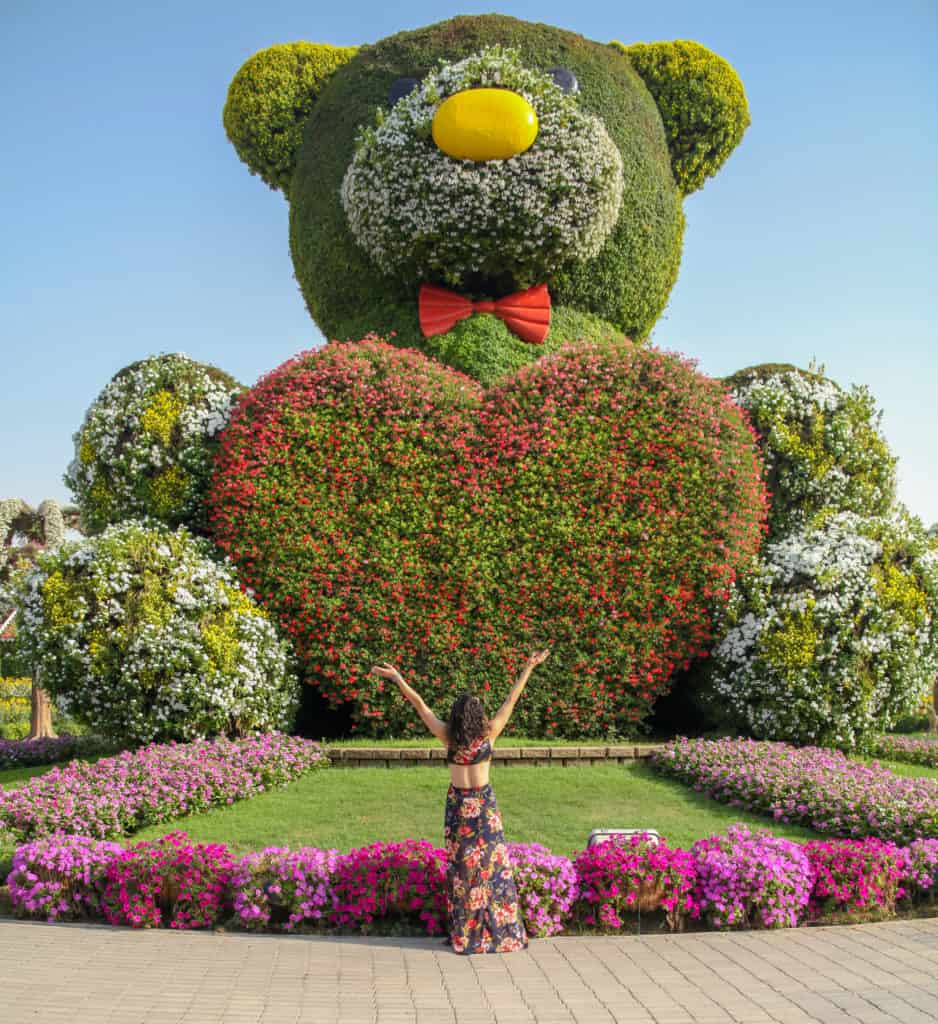 Afterwards you can head back to the airport. If you do get hot, there are showers at the Dubai airport that include bodywash although they don't have towels.