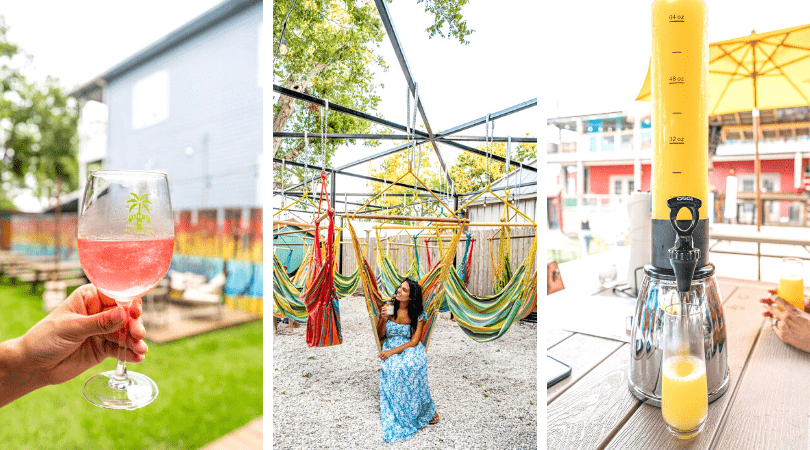 There are tons of bars to try in Bay Area Houston, but who wants the added stress of having to research and choose one? We've put together this list to make planning a girls' night, a spontaneous outing, or a casual date easier. From eclectic to elegant, each of these Bay Area bars is sure to wow you. Whether you're visiting or you're a local in need of a change in your routine, we're sharing the best bars and our list of things to do in Bay Area Houston with you!
Best Fruity Wine in Bay Area Houston
Look no further than Paradise Tropical Wines for fruity wines unlike any other. Their bar also features wine smoothies, beer, and an amazing rum cake. Not sure what to get from their large selection? They offer free samples of all their fruit-based wines and their beers on tap.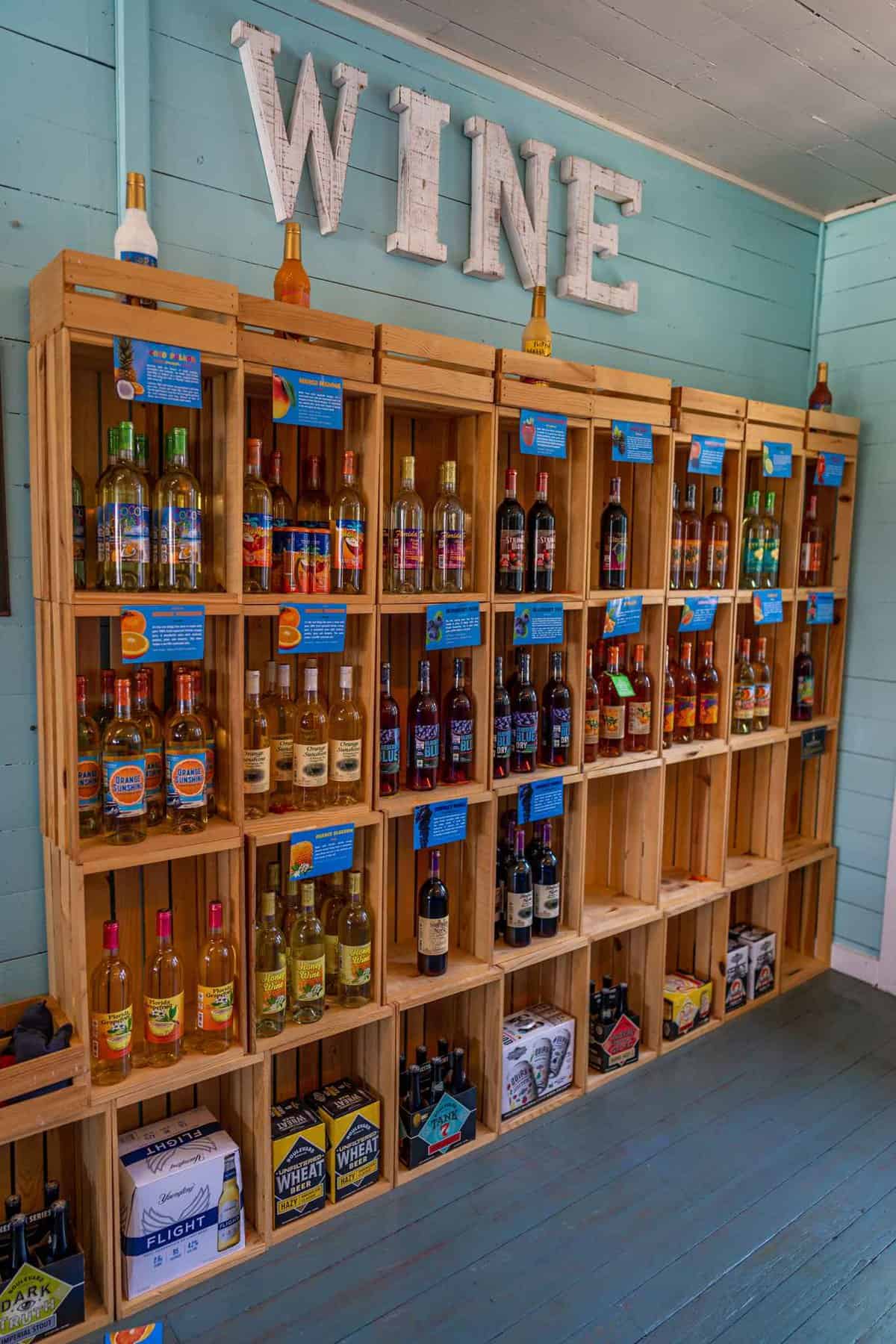 Best View in Bay Area Houston
Lighthouse Bar & Bistro at South Shore Harbour not only has delicious drinks and fresh seafood, but they also boast a beautiful view from anywhere in their dining room. The lovely lighthouse view helps set up their relaxing atmosphere.
Best Thai Food and Drinks in Bay Area Houston
Nam Thai Restaurant & Bar's delicious food and refreshing drinks make this a must and one of the best bars in the Bay Area. Their menu features drinks that are as colorful as their food, and just as delicious!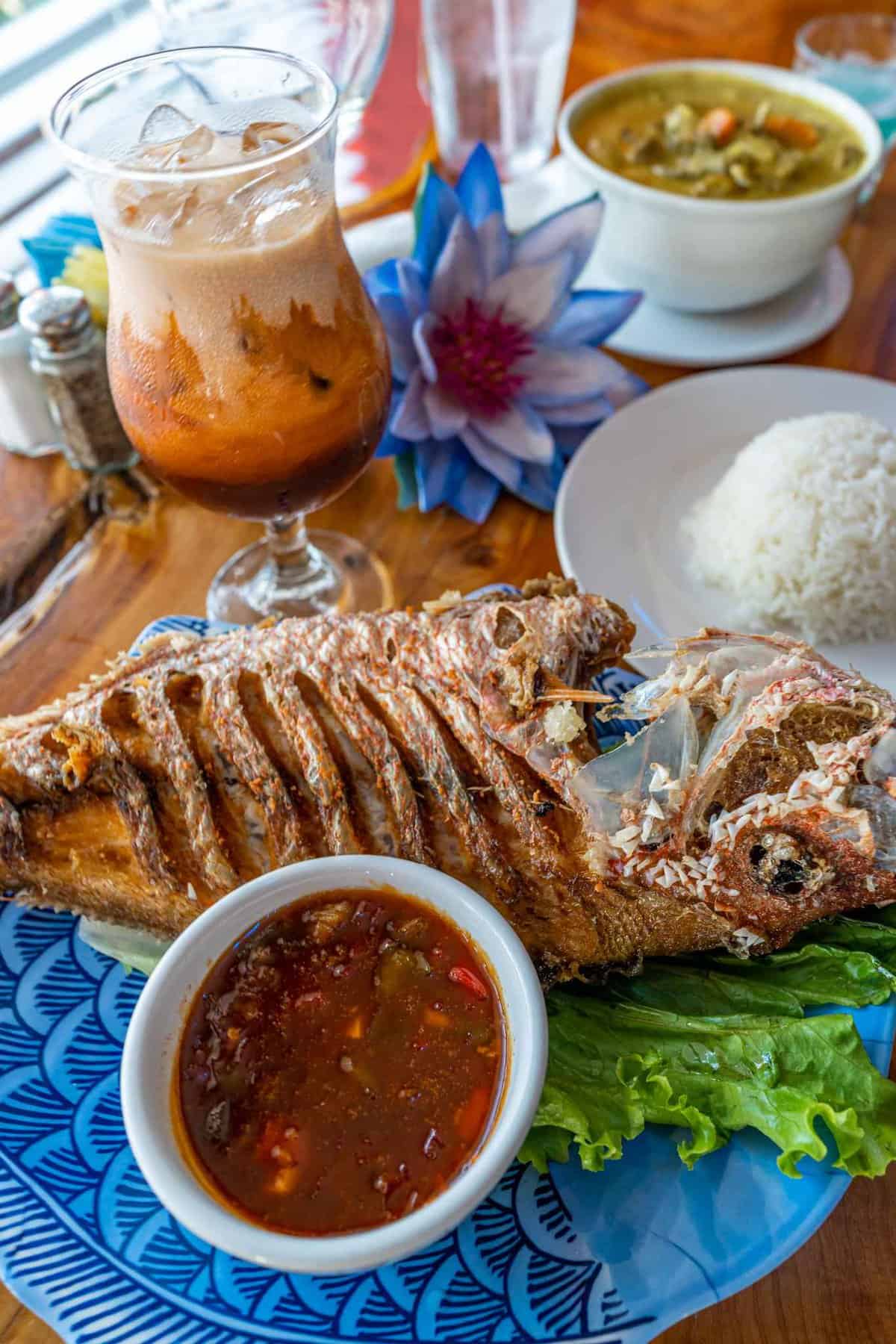 Best Pool Bar in Bay Area Houston
The Oasis Pool Bar at South Shore Harbour is exclusive to hotel guests and Marina Members. Experience swimming up to the bar and ordering their delicious drinks without having to worry about walking on the hot concrete. Keep in mind that this bar in the Bay Area is open seasonally.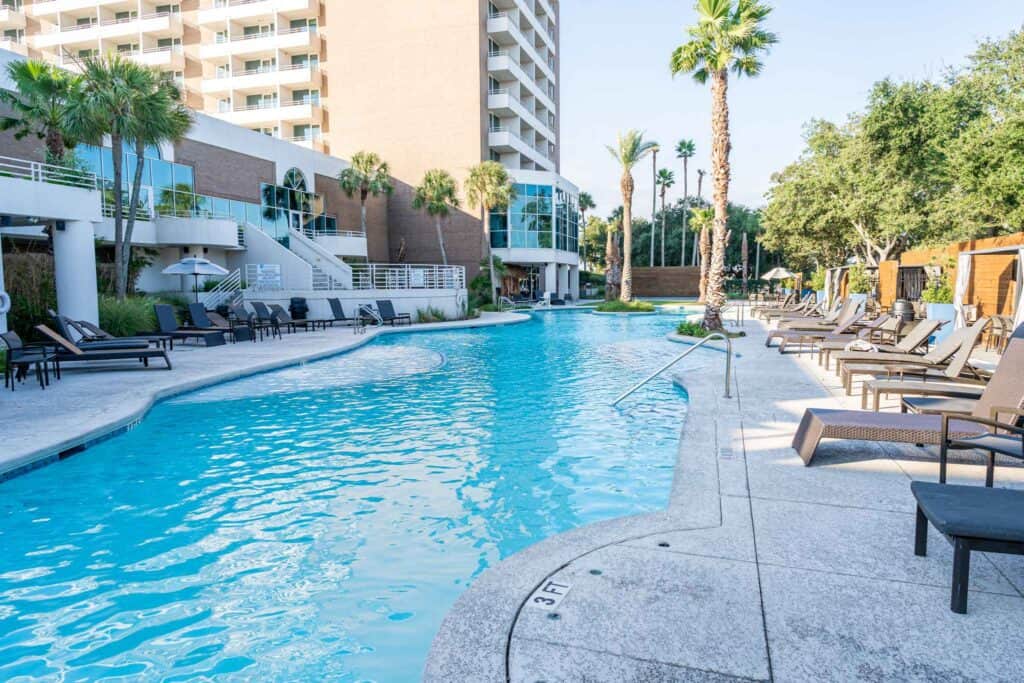 Best Upbeat Atmosphere in Bay Area Houston
With games to play, hammocks to rest in, and amazing drinks, Bubble Jungle Beer Garden & Food Truck Park has the coolest vibe. They host different food trucks with live music for patrons to enjoy.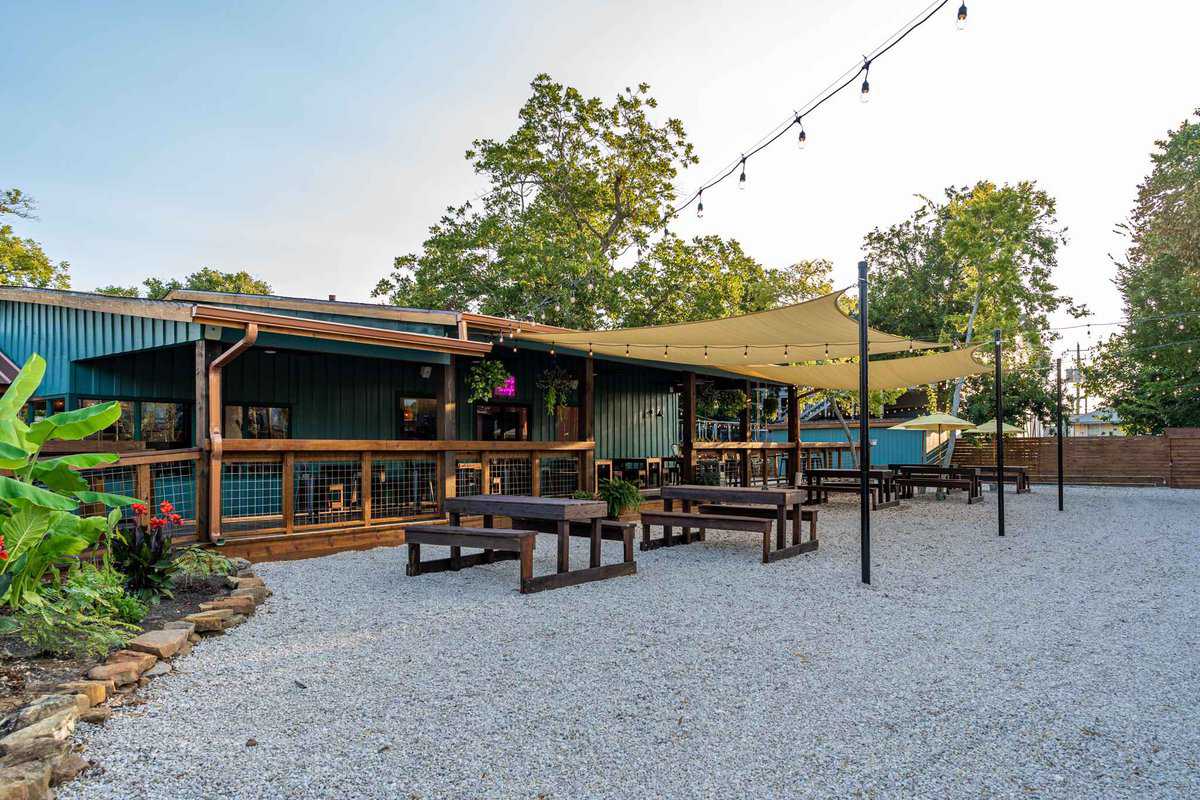 Best Bar and Dance Club in Bay Area Houston
With island hut-style roofs and a simple menu, Palapa's is a casual place to enjoy drinks and dancing on any night in Bay Area Houston.
Best Mimosas in Bay Area Houston
After a paddling trip, my friends and I ordered a delicious mimosa tower to share. Their food options are delicious as well and they share a venue with Voodoo Hut for a family-friendly bar during the day. Make sure to check out our blog post about things to do in Bay Area Houston and add to your trip to-do's.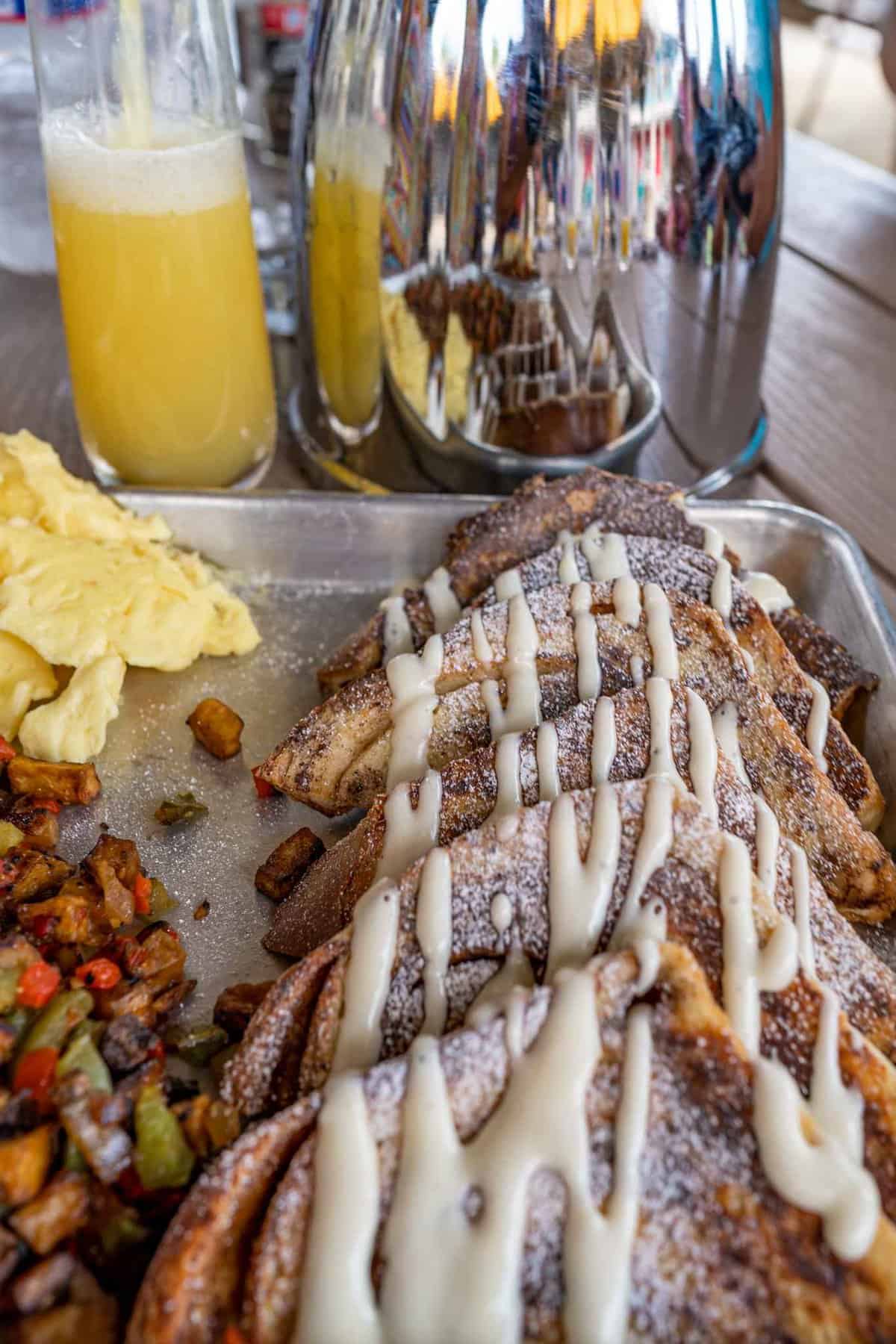 Best Winery & Vineyard in Bay Area Houston
With tours of their vineyard and a tasting room (reservation only), Clear Creek & Meticulous Spirits is by far one of the best bars in Bay Area Houston. When we visited, they had a seasonal pumpkin spice dessert wine that was delicious! Take advantage of their tasting rooms or let a staff member help you pick out the perfect bottle.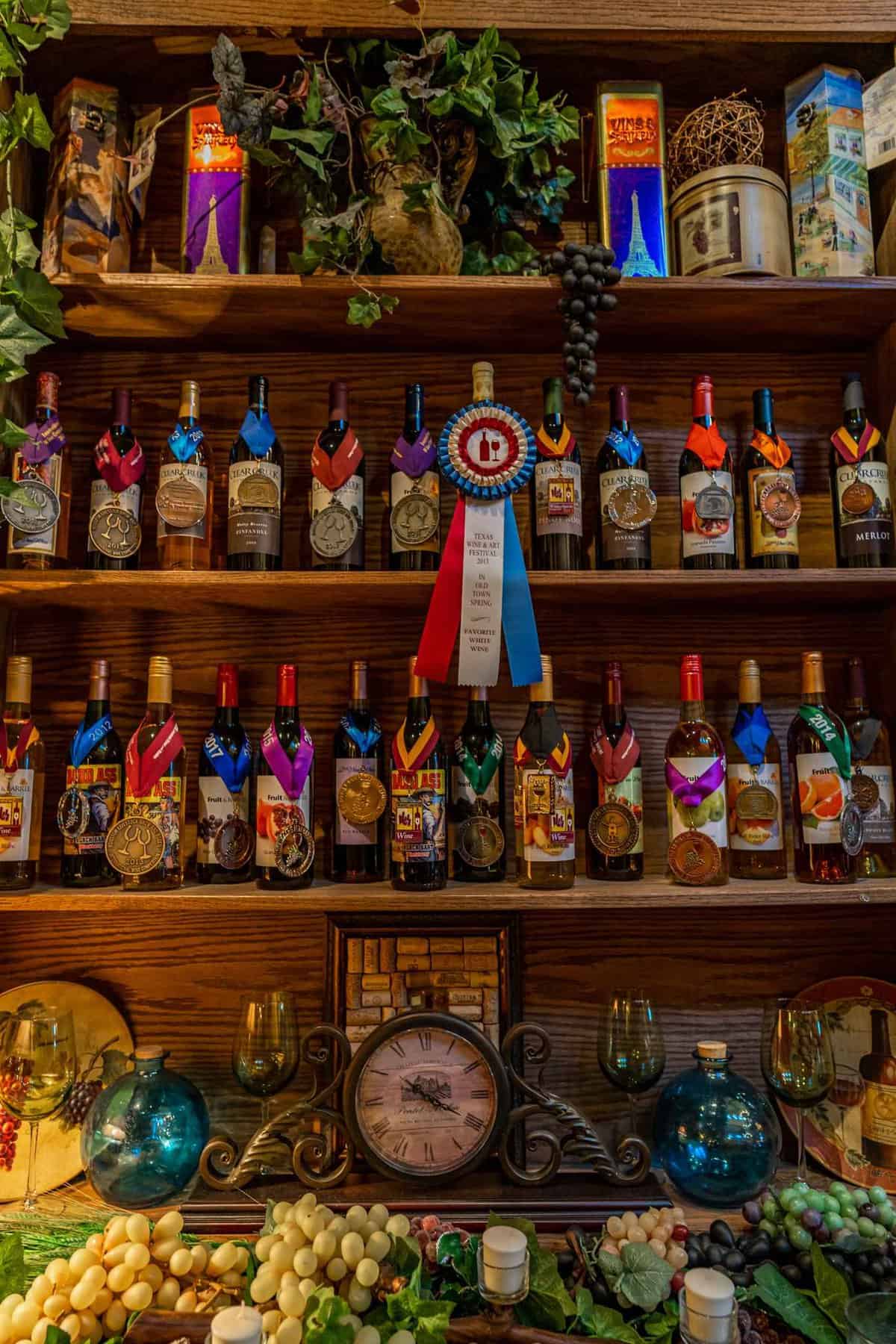 Best Sports Bar in Bay Area Houston
Swing by the Monkey Bar to enjoy nightly drink specials and sports. Or, if you prefer, you can go bananas over their various games, including pool, shuffleboard, and more.
Best Nightclub with a Bar in Bay Area Houston
Voodoo Hut boasts live music, games, food, and eclectic art. Dance the night away with friends, keeping in mind this Bay Area bar is 21+ after 4 pm.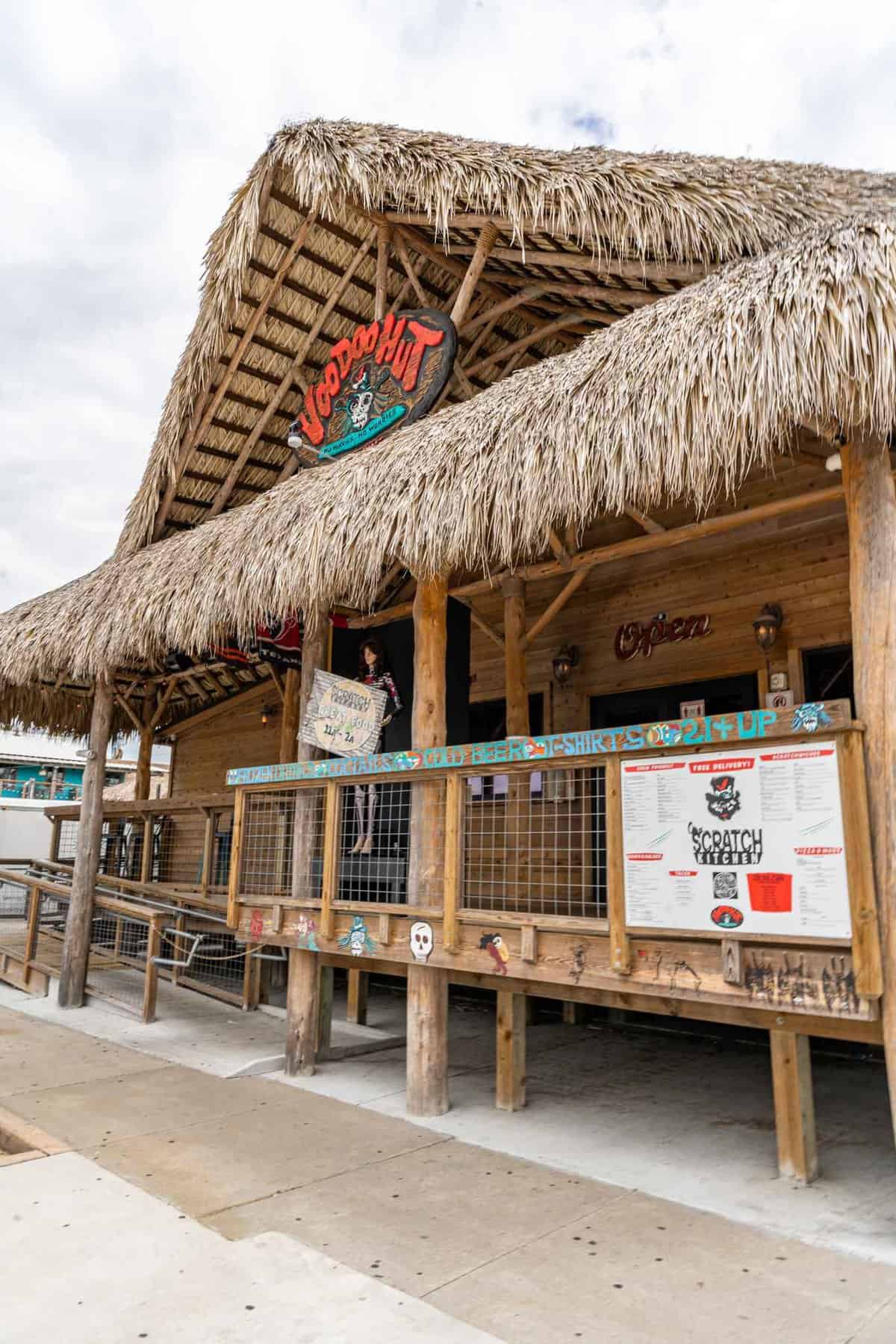 Best Bar for Odd Drinks in Bay Area Houston
Ever thought you'd have the chance to drink soy sauce straight in a way that makes sense? Merlion Restaurant & Bar has a one-of-a-kind soy sauce martini among other drinks. Their friendly atmosphere and delicious seafood make this elegant bar a must for locals and tourists alike.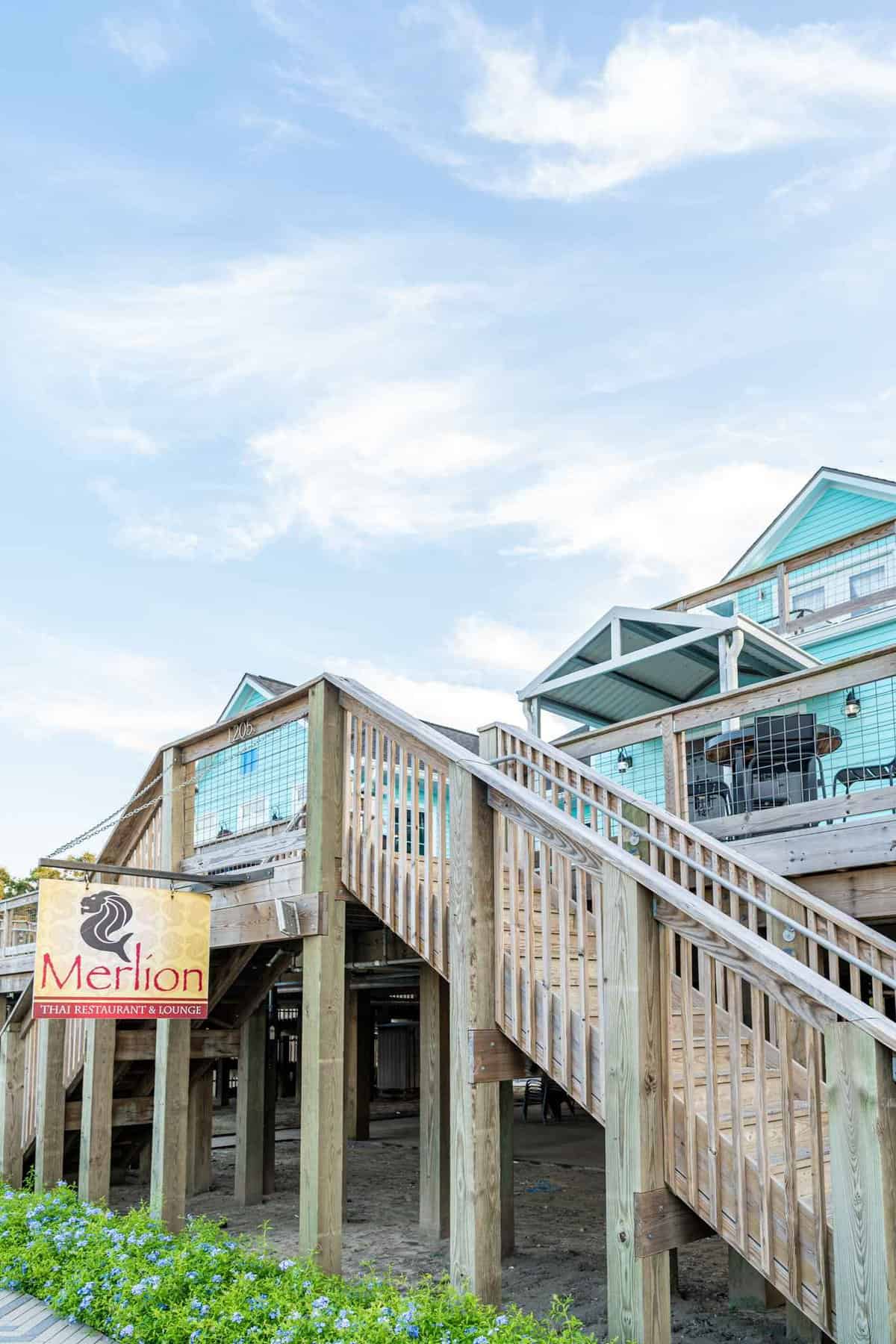 Best Bars in Bay Area Houston: Final Thoughts
Nothing pairs better with a beach town trip than hip bars, refreshing drinks, and food you never thought you'd find on a bar menu. Pair all the things to do in Bay Area Houston with the best bars for an eventful and memorable seaside getaway in Texas.