During a wonderful trip to Boerne, filled with so many exciting things to do, we had the pleasure of staying at the Bevy Hotel! On our first night, while enjoying dinner poolside with the Hill Country sunset in the background, I knew we had chosen a wonderful place to stay! This Hilton hotel is perfect for families who want to visit Boerne or for people who want to enjoy time relaxing out at the pool! Keep reading for our experience at the Bevy Hotel.
First walking into the Bevy in Boerne, you're met with this beautiful indoor/outdoor bar with that rustic Hill Country charm. Upon check-in, we were given freshly baked cookies as we headed to our room to unpack our bags before heading out for dinner.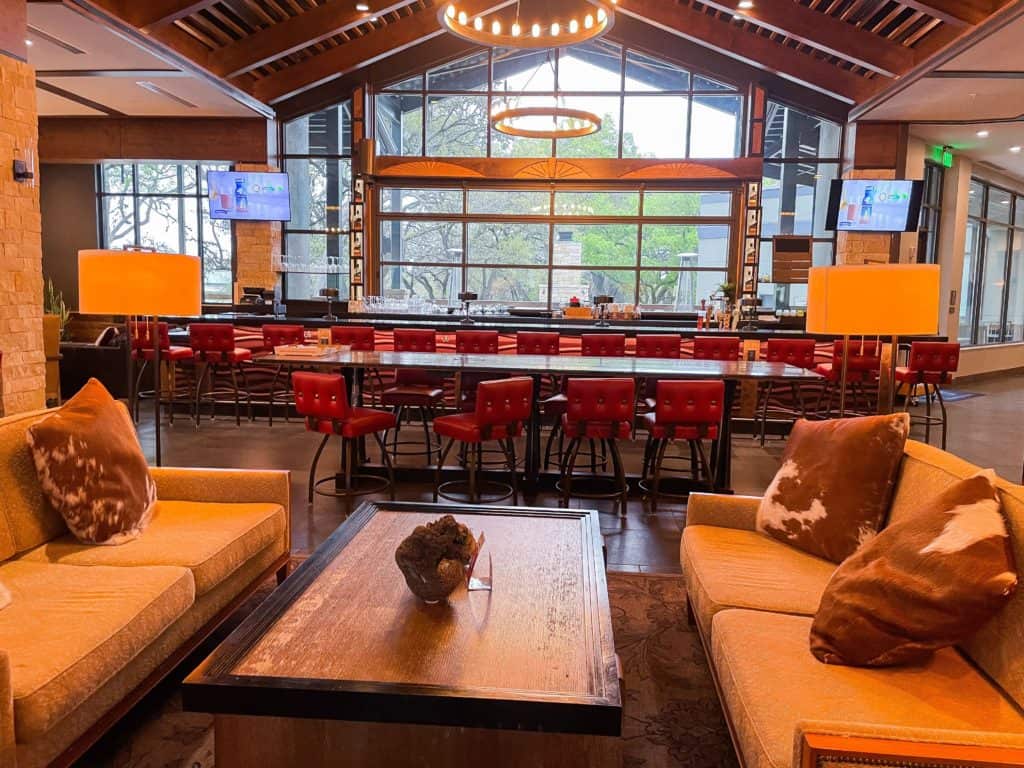 I really enjoyed the modern design of the Bevy Hotel! The black paned windows were a nice little detail, and there was plenty of space and storage in our hotel room, perfect for all of the luggage we had packed. Our room was cozy, and we had a nice little view overlooking the Hill Country.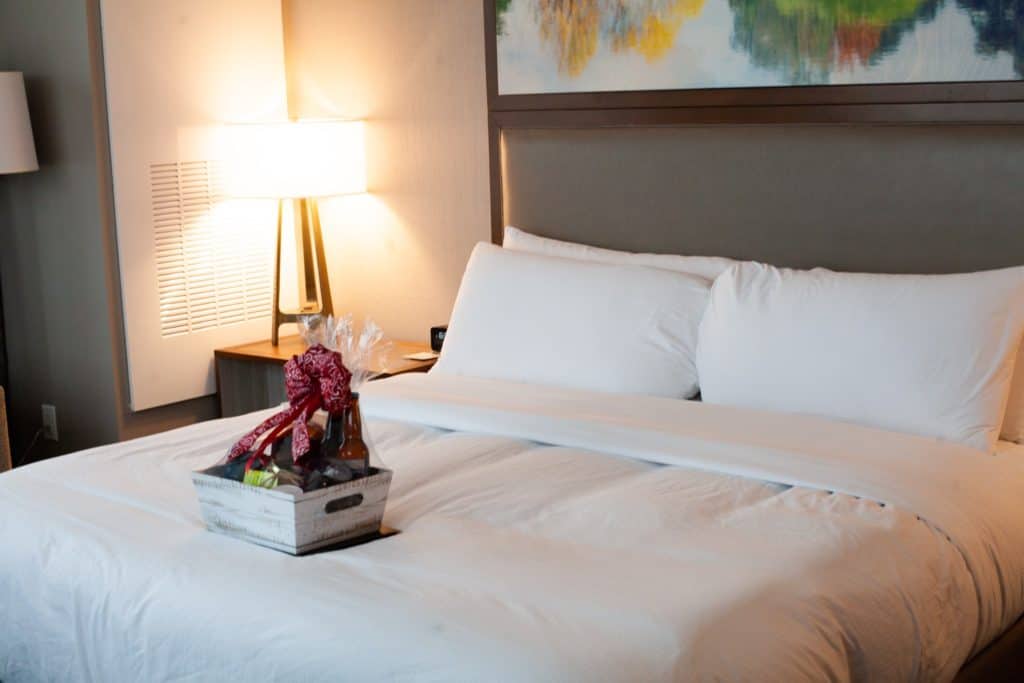 Since we had just spent 5 hours driving into town, we were hungry and were happy to walk downstairs for their onsite restaurant. We had the option to sit indoors or outdoors, but with the perfect weather, couldn't resist getting a table outside by the pool. We ended up getting quite the treat because once the sun started setting, the sky was filled with so many different colors that made for a beautiful evening.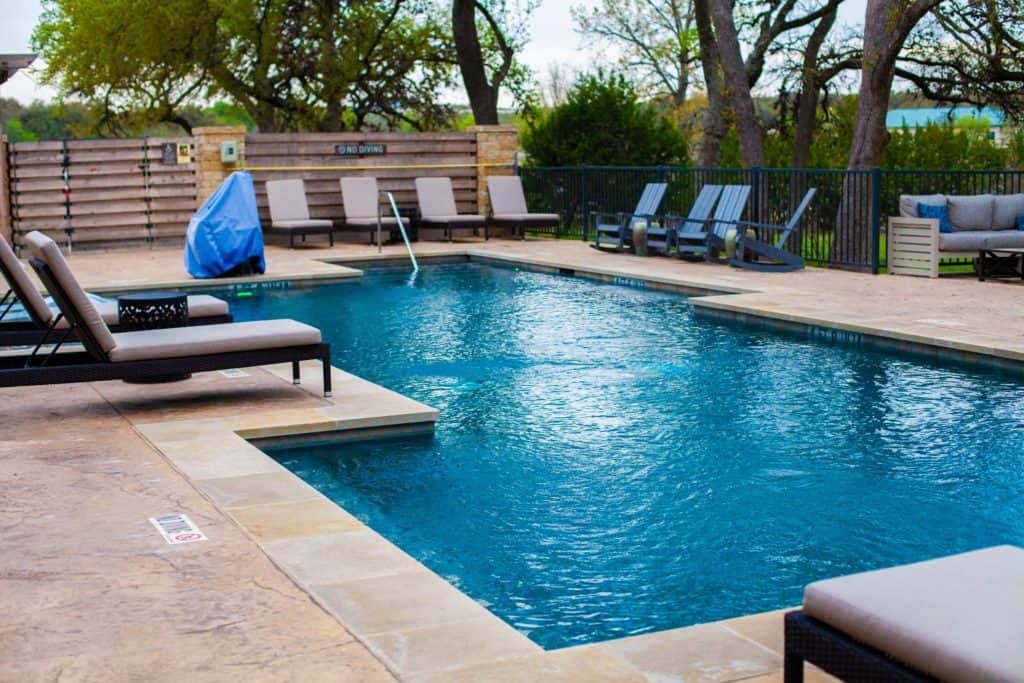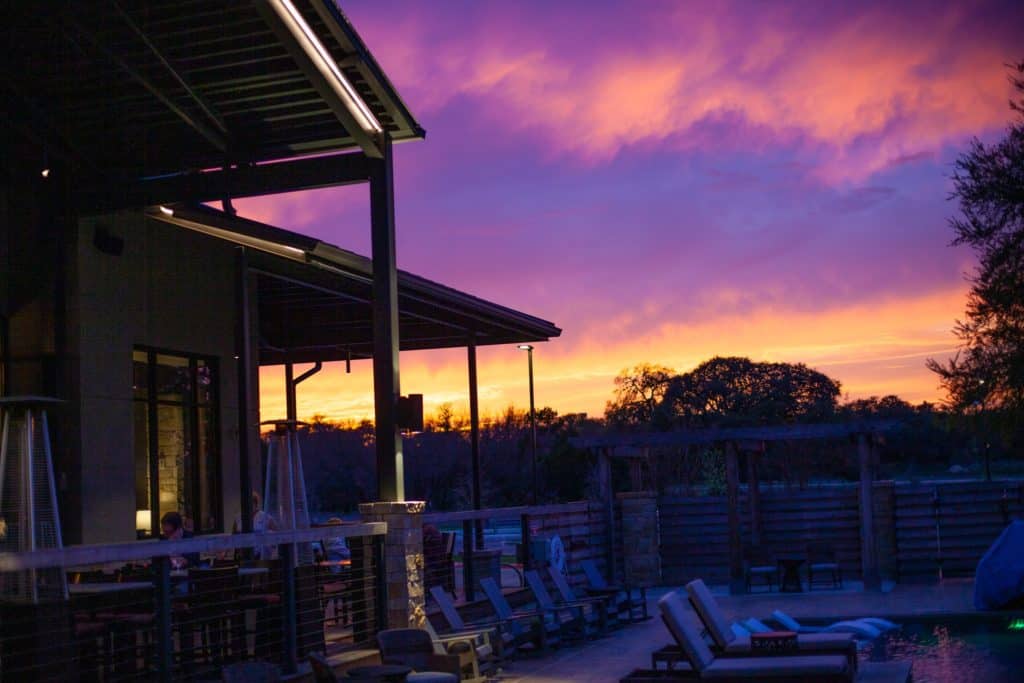 The restaurant itself was lovely. Many of their cocktails featured local Hill Country distilleries, and we especially enjoyed the Hill Country grazing board. It was a nice casual dinner.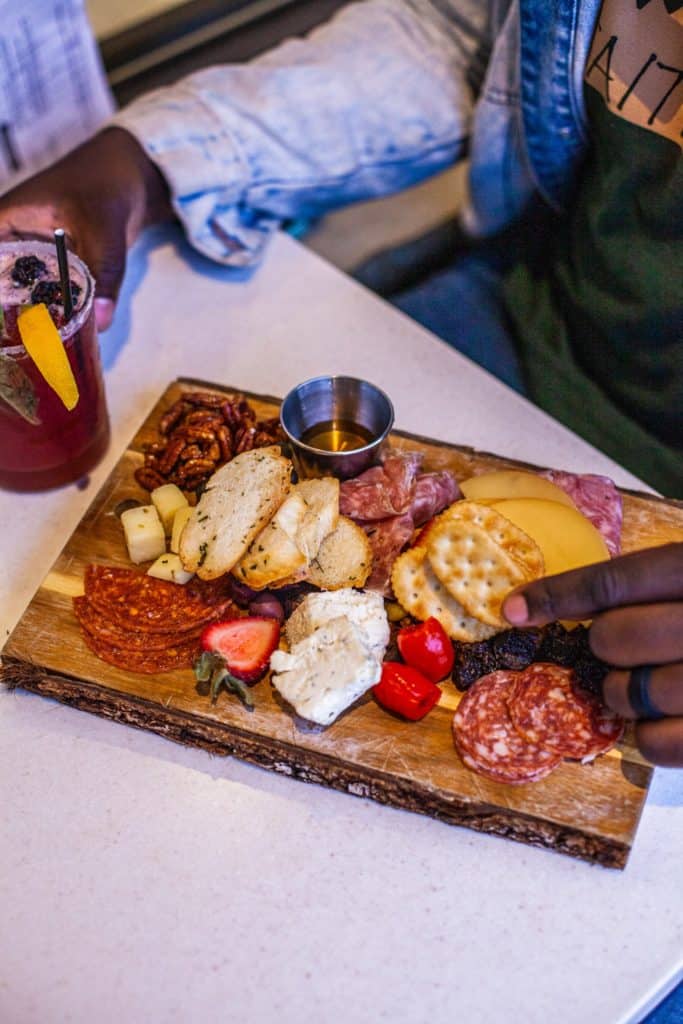 Afterwards we were able to walk right up to our room and fall into bed to rest before an exciting day of wandering around Boerne and exploring all the fun things that Boerne has to offer.
Boerne Bevy Hotel: Final Thoughts
You really can't go wrong with the Bevy Hotel in Boerne. A major draw is just having that pool and a relaxing place to come back to after a long day in Boerne, or for a midday break in between all of the activities. While staying here, don't forget to check out all of the fun things to do in Boerne.