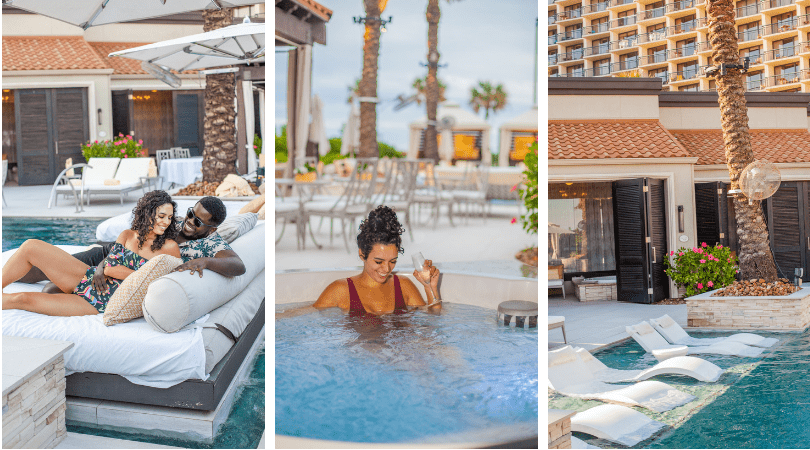 We always love visiting Galveston for a beach getaway in Texas. On one particular trip to Galveston, we were looking to get some rest and relaxation for a couple's retreat. While many people may have heard of the San Luis Resort, we were surprised to learn that the San Luis Resort has a separate section of villas, where you get a luxurious and private resort experience right in Texas!
The villas at the San Luis are a great place for people who want a specialized experience, want to avoid crowds, or are looking to celebrate a special moment or have a honeymoon in Texas. Keep reading for our experience at the villas at the San Luis Resort.
Booking for the villas at the San Luis Resort was a different process than just booking online. You call, and you get to talk to a concierge team who helps you book your stay based on your needs and works to make your trip extra special.
When we arrived at the villas, we pulled up to a different section of the resort where we had someone waiting with us to collect our bags directly from our car, handed us a glass of champagne to start our trip, and walked us into a villa to give us a tour. By the end of our tour, we were then handed a cocktail (they had asked us what our favorite drink was before we arrived!) Our luxurious island getaway was off to a great start.
The Villas at the San Luis Resort: The Rooms
The villa itself was beautiful. The bathroom came with a shower that had multiple body sprays and a large soaking tub. From the shower you could even watch tv if you wanted to.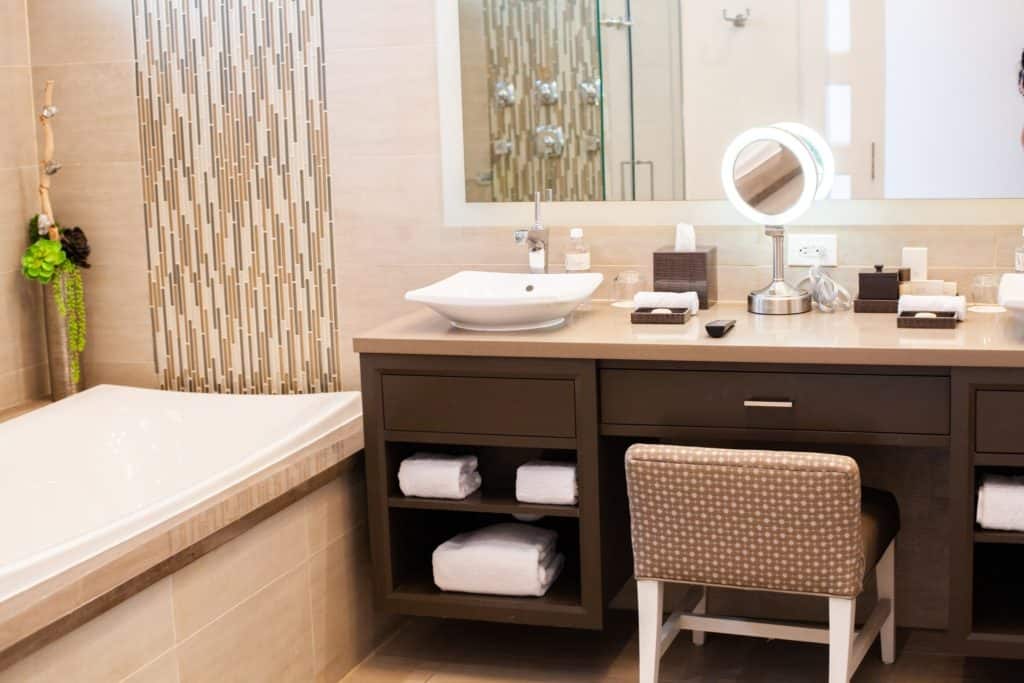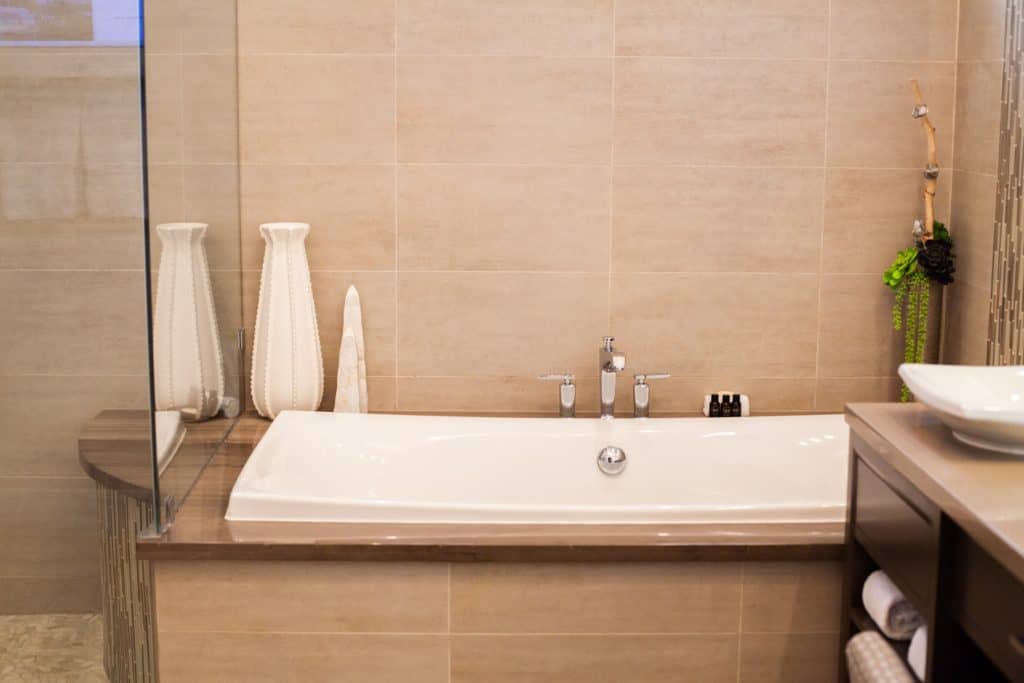 Our bed came with the most luxurious details such as the 100-percent Tibetan lamb accent pillows and the 400-thread count bamboo and Egyptian cotton sheet. We even had our the letter of our names initialed on our pillows. Sleeping at night was easily a breeze!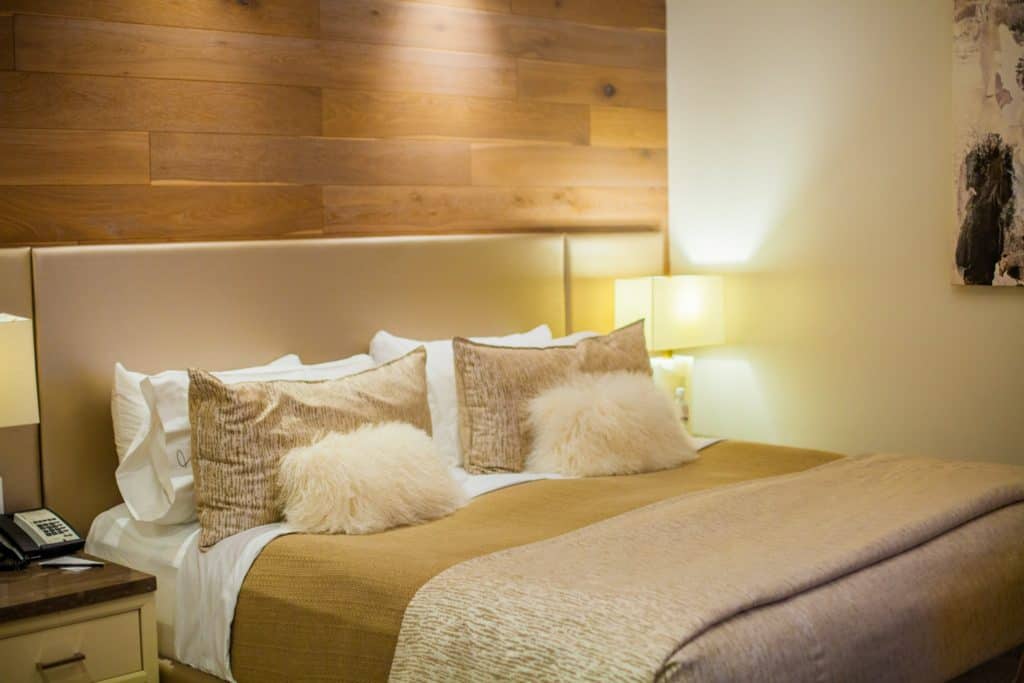 Awaiting in our small living area were some healthy snacks and some San Luis Resort signature oreos and even a welcome bottle of moet. We always had our mini fridge packed with refreshments.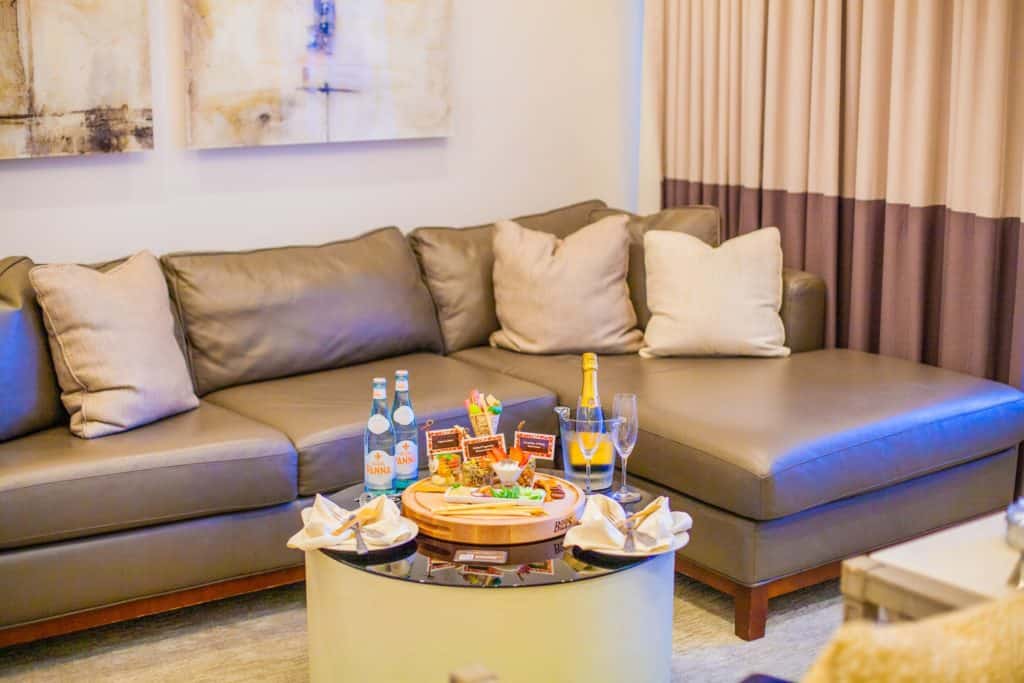 As if all of this wasn't luxurious enough, we had our own personal hot tub that looked out into the pool! The villas at the San Luis Resort in Galveston were paradise for sure!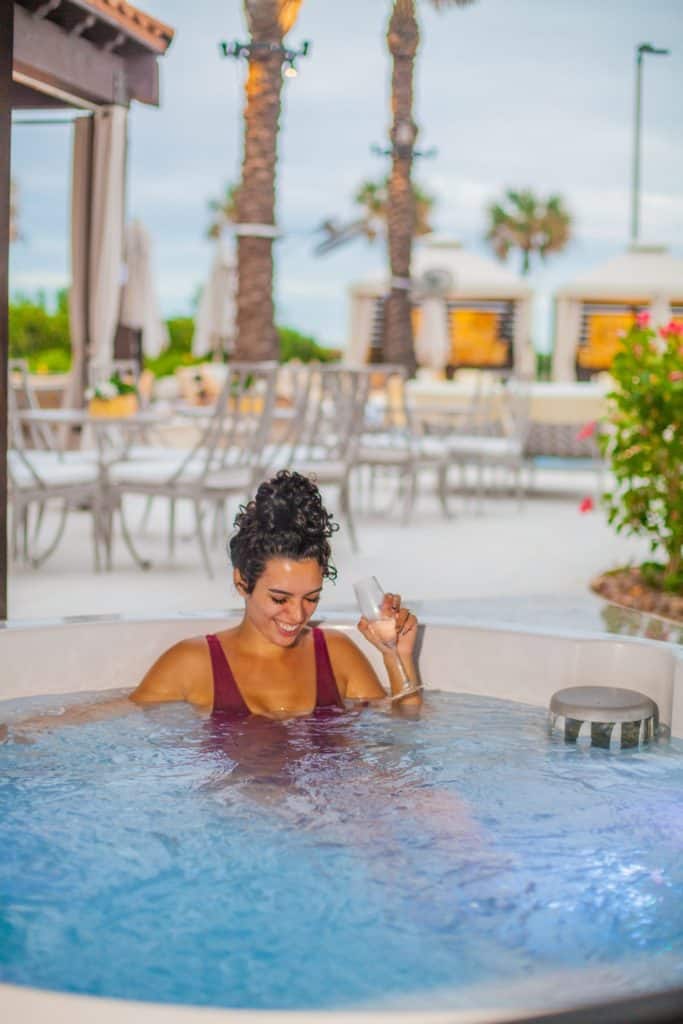 The Villas at the San Luis Resort: The Pool
Having the pool just a few feet away from our door was one of the best experiences! No matter the season, we could enjoy swimming and then being close to our room. Since there are only five villas, and it's adults only, for the most part we had it practically all to ourselves. It definitely was never packed, and we didn't have to worry about reserving a chair. There were more than enough!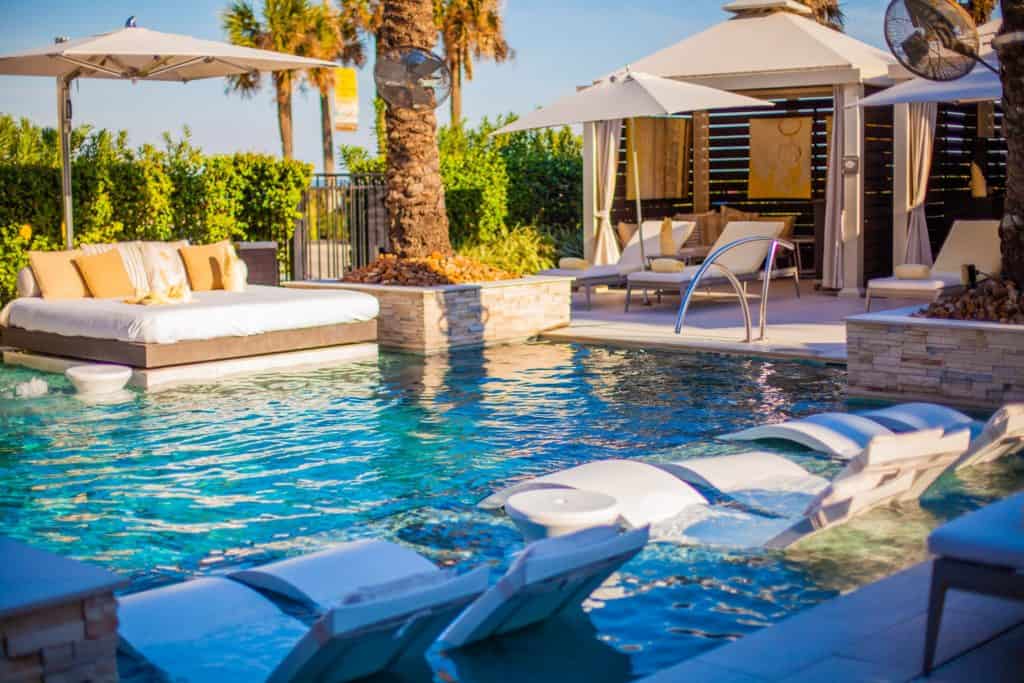 My favorite part was to relax on the beds that would hang over the water. I was living the island life right in Galveston!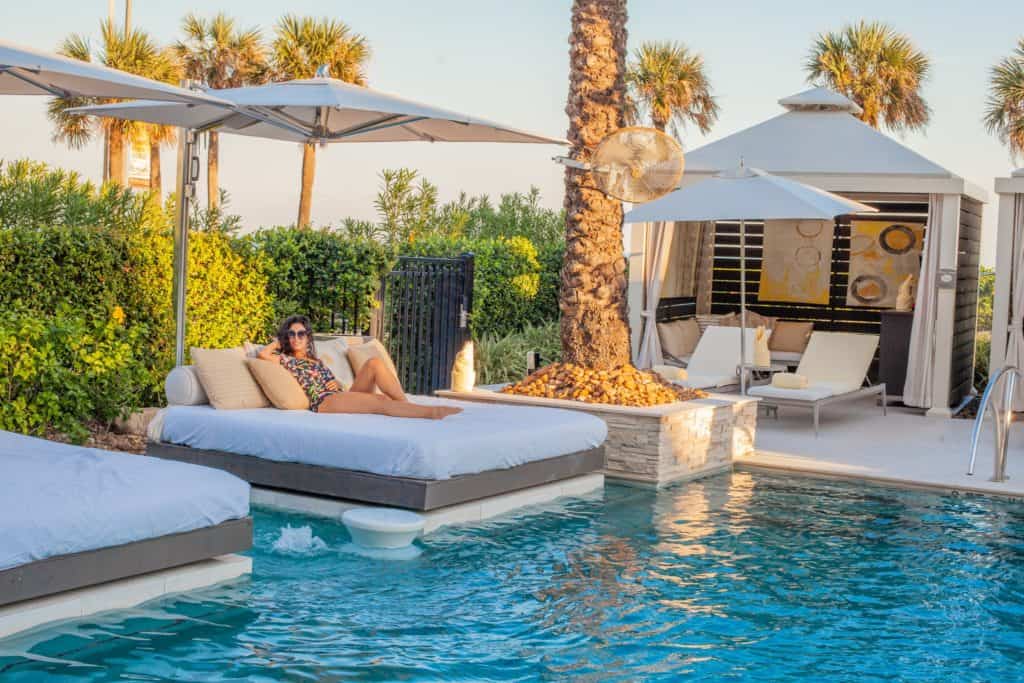 In addition to the pool, the villas at the San Luis provided each group their own private cabana with a fridge and tv inside. Clearly no detail was spared in making this experience special.
The villas had their own private bar and bartender. With only 10 people max, it was never busy, and they were so helpful in coming to you to see if you needed anything. And when it came to making your favorite drink, they really could bring you just about everything.
The Villas at the San Luis Resort: The Service
That brings me to the service! It really seemed like the staff at the villas would do anything to make your stay at the San Luis magical. They helped us with our plans and would call to see hours or if things were open. They helped with our reservations to different places.
There was even one evening when we wanted to enjoy a romantic dinner from the Steakhouse but didn't want to deal with the cold. They actually went out of their way to bring our meal to us and serve it poolside. Having such an intimate dinner with no one around made the night even more special.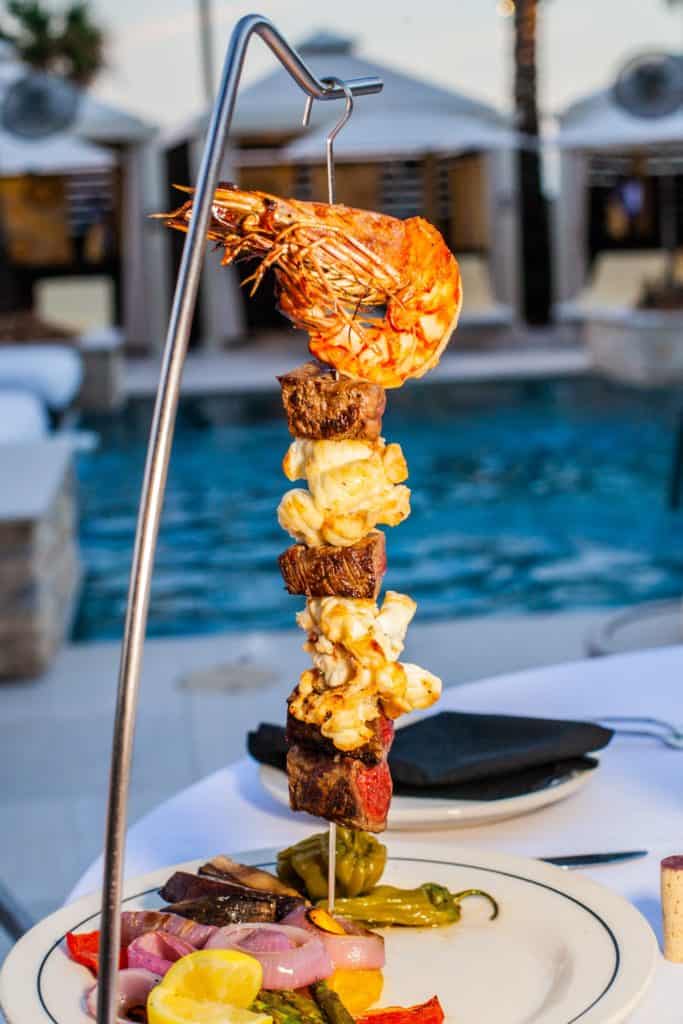 Part of stay at the San Luis meant that breakfast was included every morning and delivered to our room. We enjoyed the pool so much so we actually had it delivered there and enjoyed breakfast by the pool instead of breakfast in bed! They had a Starbucks on site as well, and they would deliver my coffee along with breakfast!
The Villas at the San Luis Resort: The Spa
The spa itself is on the main property that's just a short walk by gate. The staff are so kind, and they have a wide variety of services. We made sure to book our services as one of the first things when we arrived just to get us in vacation mode. There was nothing like coming back from a relaxing massage and lounging poolside with nothing to do but relax!
One of the treatments that I loved was the hydrafacial that uses medical grade products to target wrinkles, fine lines, and other damage. As someone who has spent a long time dealing with different skin issues, I loved the focus on medical grade, and I left with glowing skin!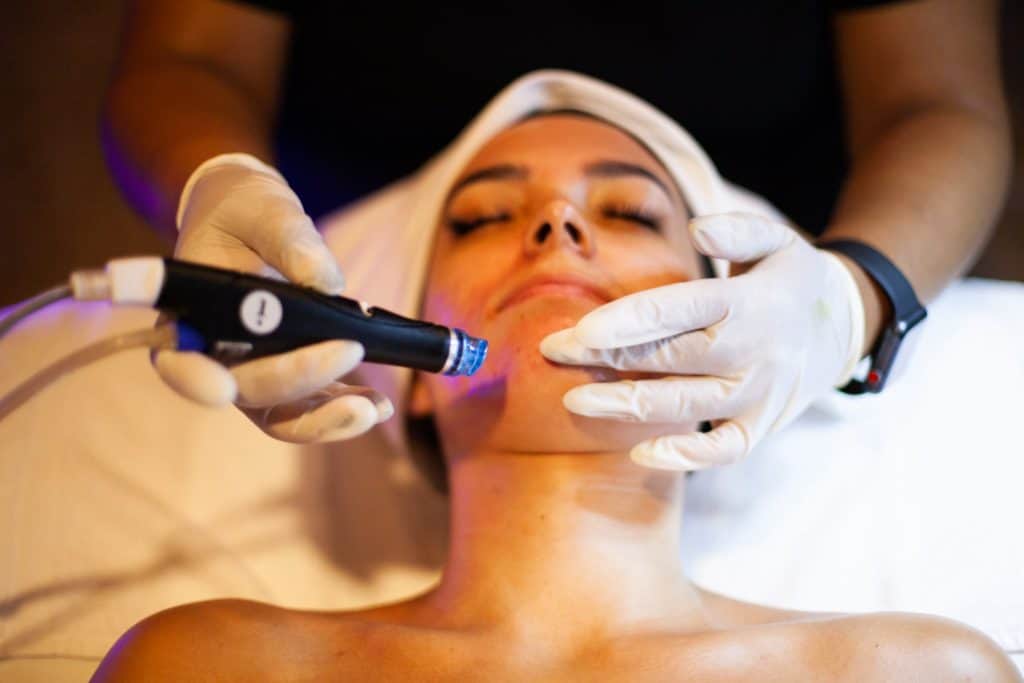 The Villas at the San Luis Resort: Final Thoughts
I absolutely adored staying here. So many times I felt as if I wasn't even in Texas, but a luxury resort in the Caribbean. Not having to worry about flying to get that experience definitely made it worth it! The incredible care from the staff and all the amenities that were included made this one of our most memorable trips!