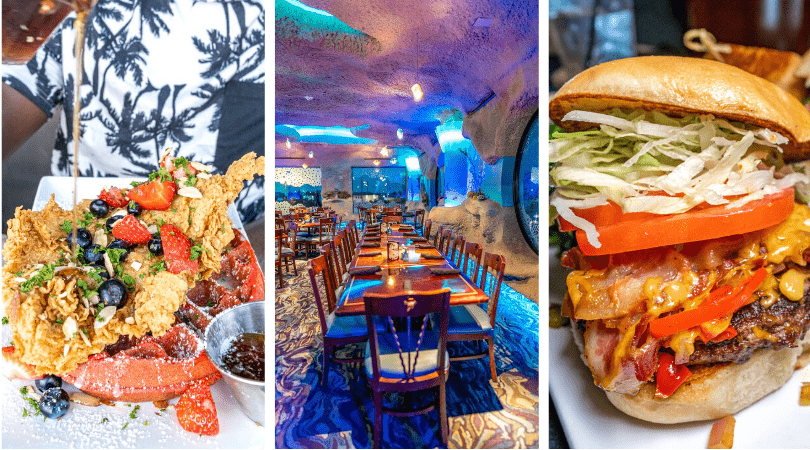 Maybe you're visiting the Space Center Houston or taking a kayak through Houston waterfronts. Either way, there are plenty of places to eat in the Bay Area. Order local seafood, try Thai food, fill up on home-grown American-style cuisine, or unique sweet creations and spins on your typical cup of coffee. Whether planning for your weekend getaway, a romantic date night, or a last-minute pitstop, we've compiled a list to make choosing where to eat in Bay Area Houston a lot easier.
Where to Eat in Bay Area Houston for Authentic Thai
With delicious Thai food and beautiful decor, Nam Thai Restaurant & Bar is a perfect place to enjoy lunch or dinner. The restaurant has a varied menu of curries, Thai fried rice, seafood, and more. They also have colorful (and tasty) drinks with food that smells and tastes as divine as their stunning painting by the stairs.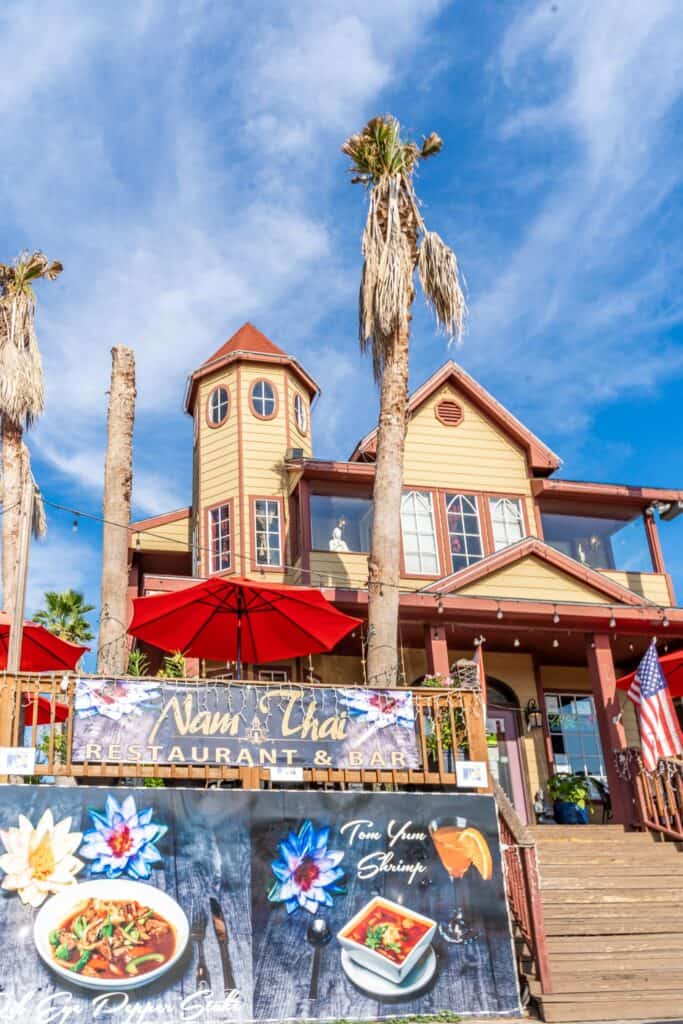 Where to Eat in Bay Area Houston for Crepes and Coffee
Coco Crepes, Waffles, & Coffee has perfected the art of crepe-making. From their sweet cinnamon roll crepe to their savory Moroccan sausage crepes, there is something for everyone. Even their common strawberry Nutella crepe is delicious! If you prefer waffles over crepes, they have plenty of those too! Pair them with their coffee creations and you will not regret visiting no matter how full you are afterwards.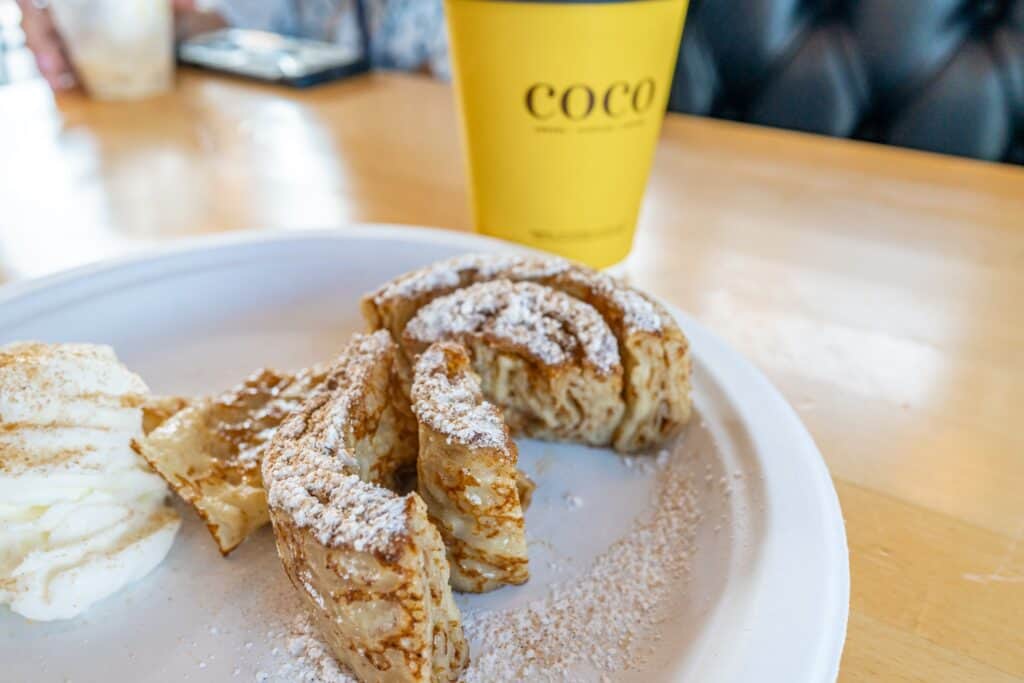 Where to Eat in Bay Area Houston for a Fun Meal
Lunch at Main Street Bistro was unforgettable! They have a large menu with varied specials that change daily. The Bohemian Sandwich was delicious, filled with so many vegetables, and gave me energy for my busy day. Each plate is artfully laid out and makes the food picture perfect and mouthwatering. After dining, make sure to stop by the Salted Hippie Boutique next door.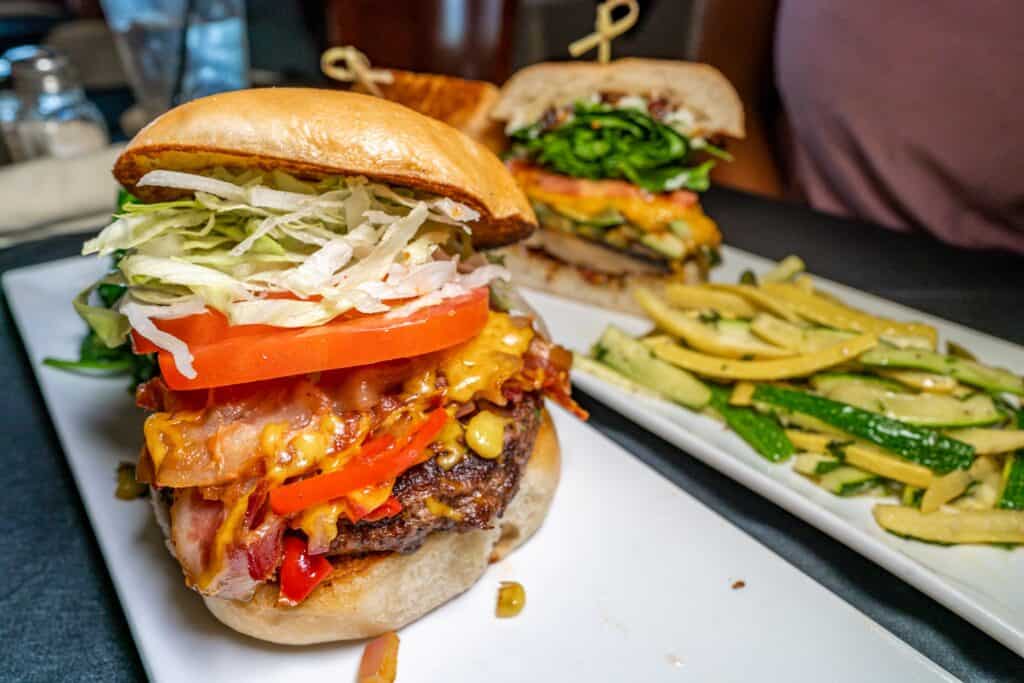 Where to Eat in Bay Area Houston for Fresh Seafood
Enjoy the Merlion Restaurant & Bar for delicious seafood in a stylish atmosphere. The Thai restaurant has a fun happy hour vibe with tons of guests. They also have dozens of different wines on their menu to enjoy. Get traditional Thai food or enjoy a fun spin on favorite classics. They have a wide selection of martinis and if you're brave you can even try a fish sauce martini.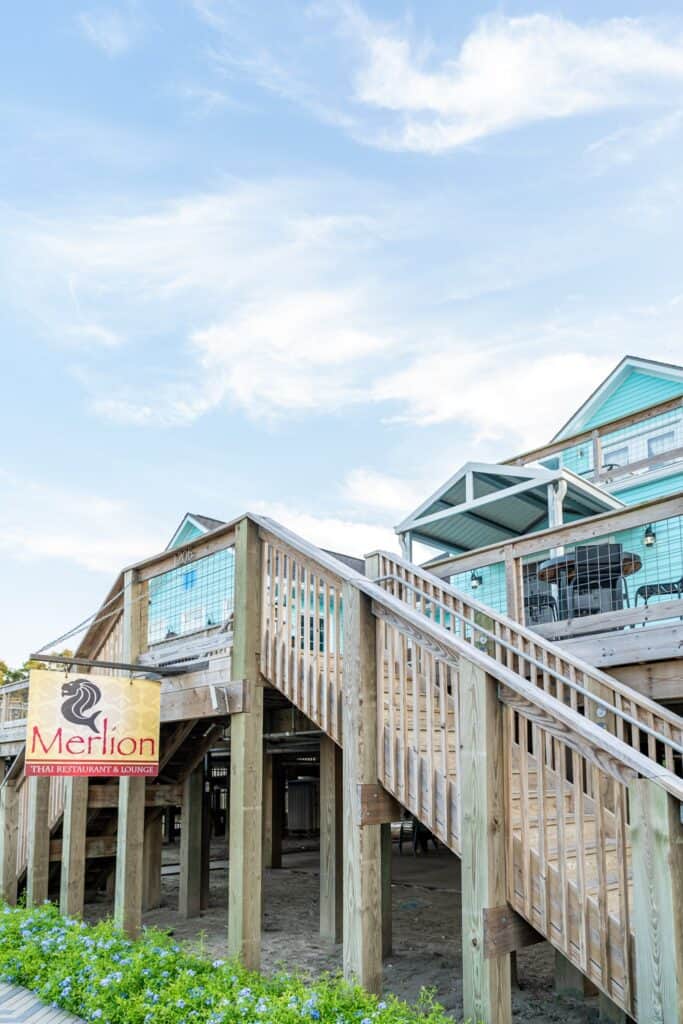 Where to Eat in Bay Area Houston for Soul Food
Stop at Viola & Agnes for some soul food. The founder was taught to cook in New Orleans, so you know the food is going to be delicious. Not only is the food scrumptious and authentic, but many of the side dishes are also vegetarian! Get the Nola Hot Chicken and the Red Velvet Waffles for a perfect combo of spicy and sweet.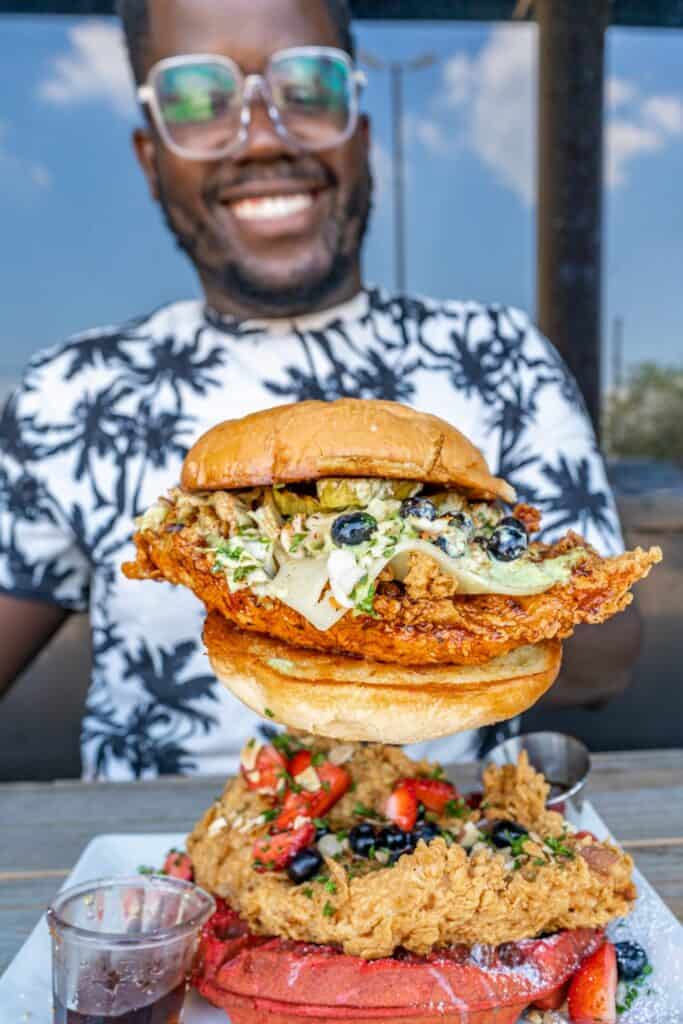 Where to Eat in Bay Area Houston for Fried Pies
Damn Fine Coffee & Fried Pies has damn fine food. Not only do they have over 25 drink options, but they also have a variety of both sweet and savory pies, as well as scones and gelato. The outdoor dining is quaint, charming, and rustic, and it's clear the cooks put a lot of effort into each dish. They even have shack outside where they roast beans right there so you know you're having the freshest coffee.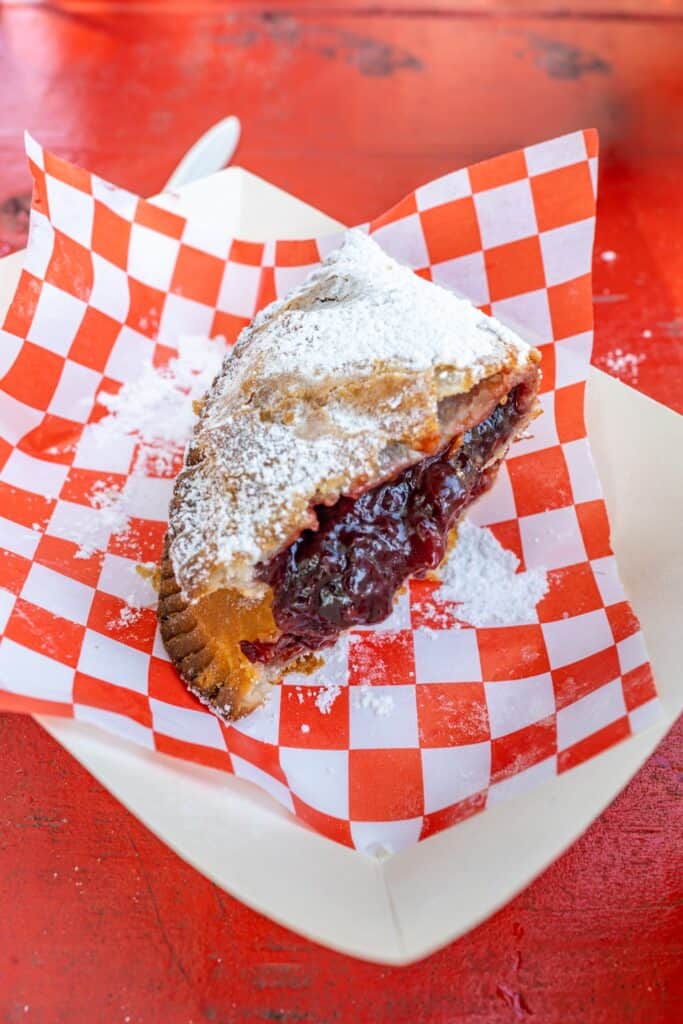 Where to Eat in Bay Area Houston for Waffles
Forget whatever you know about waffles when you visit Seabrook Waffle Company. Their waffles are made from dough, not batter, and the pearl sugar within the batter caramelizes when cooked. If you're a Pokémon GO fan, the shop doubles as a gym and Pokéstop.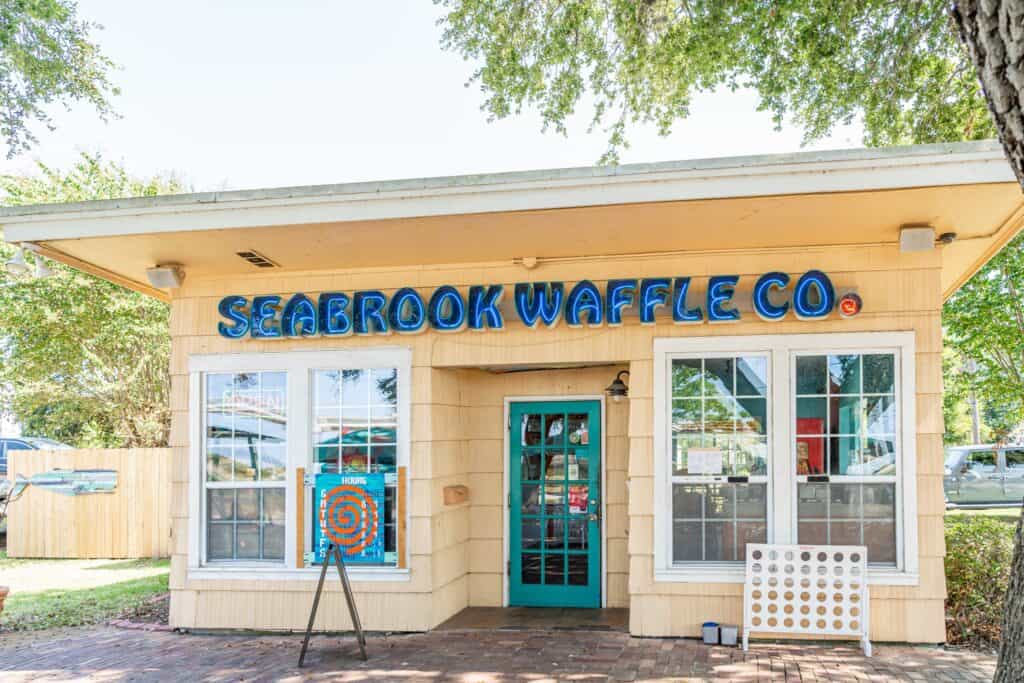 Where to Eat in Bay Area Houston for World Famous Fudge
Not only does Boardwalk Fudge have delicious sweets, but they also carry homemade jams, spices, and some decor. What they have available changes all the time, so do stop in to find unique gifts for foodie friends or for yourself.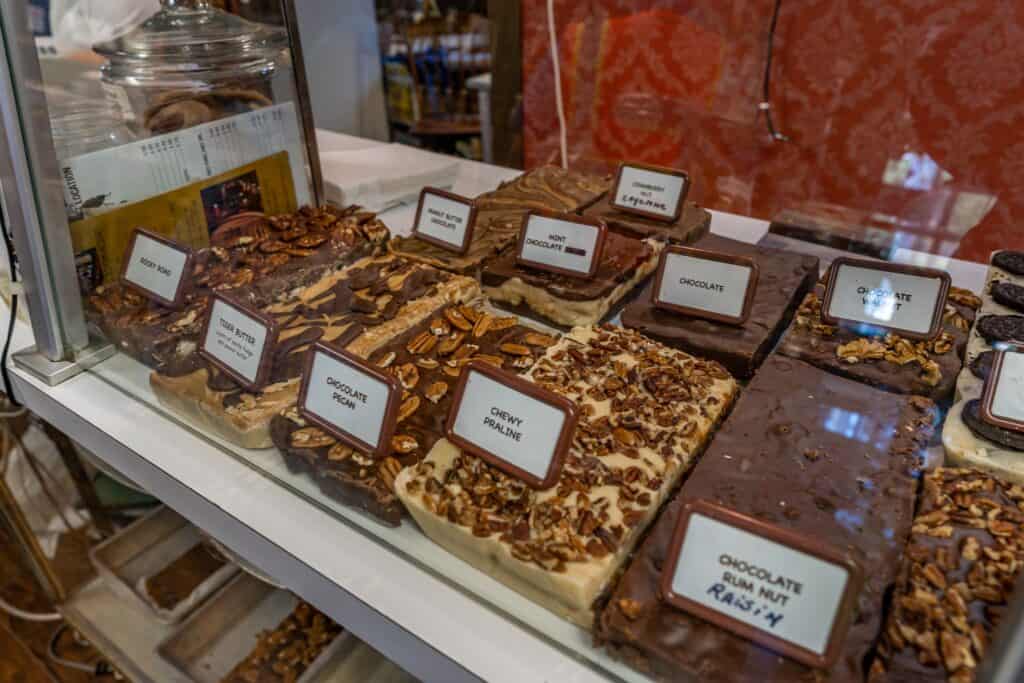 Where to Eat in Bay Area Houston for Ice Cream
Cool Cow Creamery is the only small-batch, handcrafted ice creamery in Kemah. This family-owned store has ice creams, sundaes, floats, shakes, and malts. A wonderful treat to enjoy any time of the year. They even have sugar-free and vegan options! And they cater! Don't miss out on the ice cream flight to try one of every flavor on a custom skateboard ice cream holder.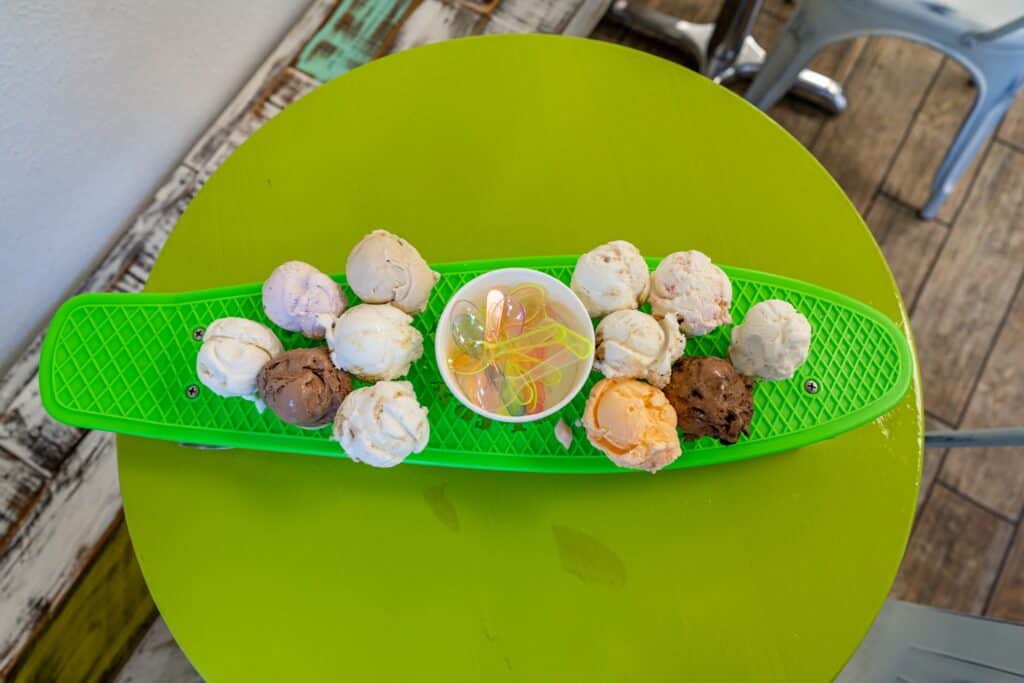 Where to Eat in Bay Area Houston for Food Trucks
Where else can you get a delicious drink on a hammock? Bubble Jungle Beer Garden & Food Truck Park has a fun vibe with different food trucks. There are little games to play and plenty of space to enjoy yourself in.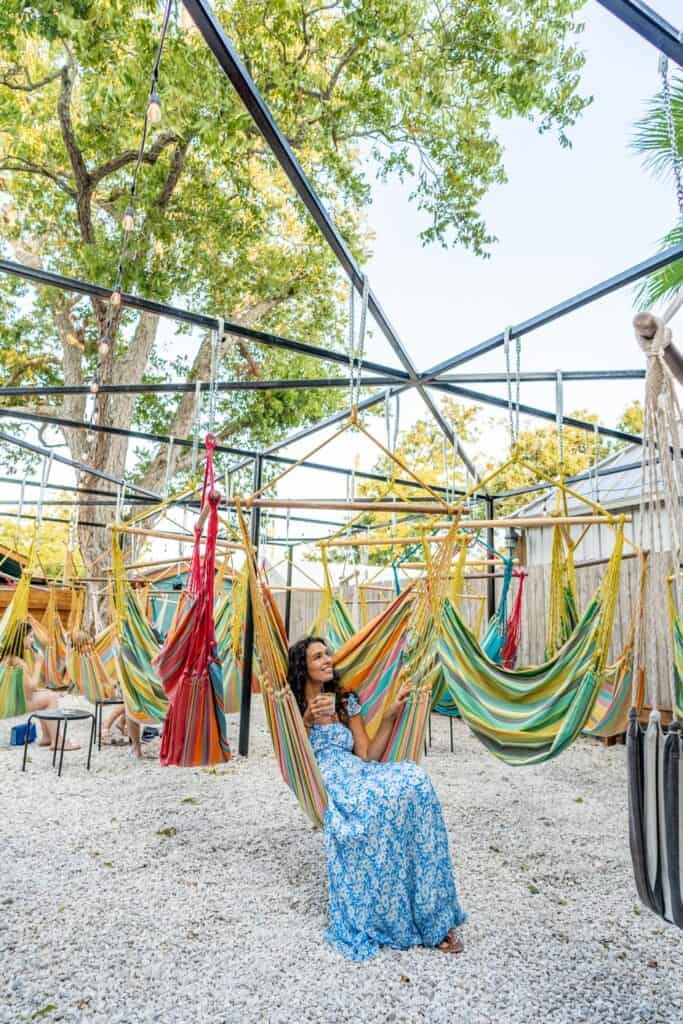 Where to Eat in Bay Area Houston for Texas Cuisine 
Pizza, seafood, wings, nachos, Cat Scratch Kitchen has it all. Next door to the VooDoo Hut (a nightclub that offers happy hour every day), Cat Scratch Kitchen also offers breakfast. Grab some friends for a mimoas tower and cinnamon roll french toast.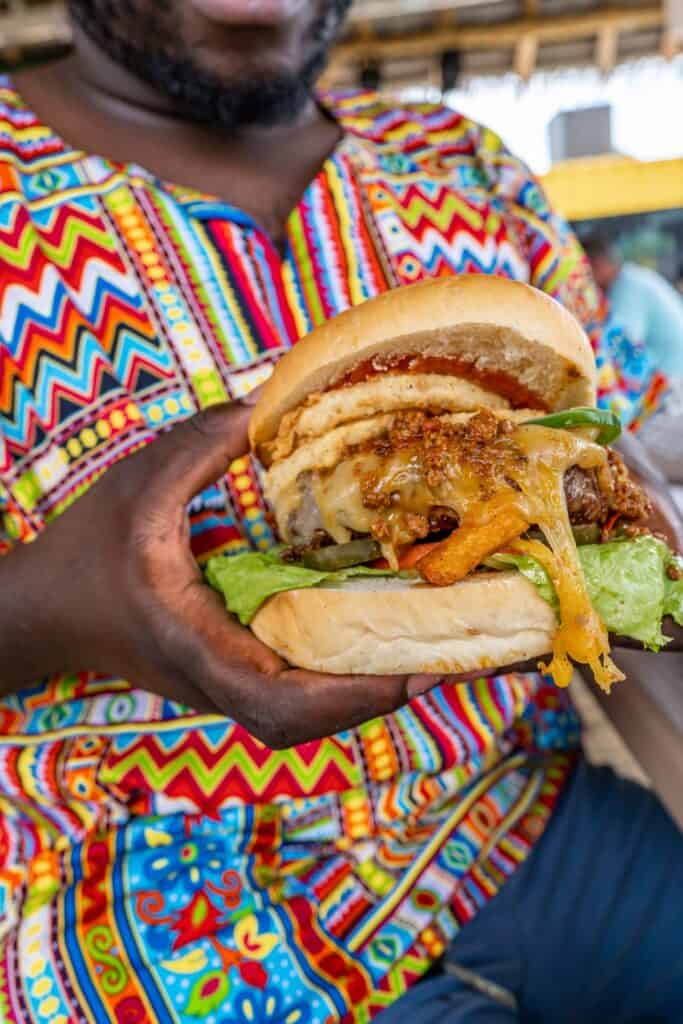 Where to Eat in Bay Area Houston for an Experience
Never will you experience anything like a dinner at Eculent. Every single aspect of your meal is crafted to take you on an adventure with different themed cuisines. Even scents are chosen specifically to complete the atmosphere. Reservations open on the 1st of each month at 11 am and typically run out within minutes.
Where to Eat in Bay Area Houston for a Tea Party
Indulge every childhood fantasy tea party at Holly Berry Tea Room. Eat scrumptious sandwiches on pretty plates with tea in adorable teacups. They also have a unique lavender lemonade to pair with any of their meals.
Where to Eat in Bay Area Houston for Underwater Dining
At the Aquarium Restaurant, you can dine in full view of a floor-to-ceiling centerpiece aquarium filled with colorful tropical fish. Enjoy delicious seafood before or after exploring the exhibits and attractions this venue has to offer.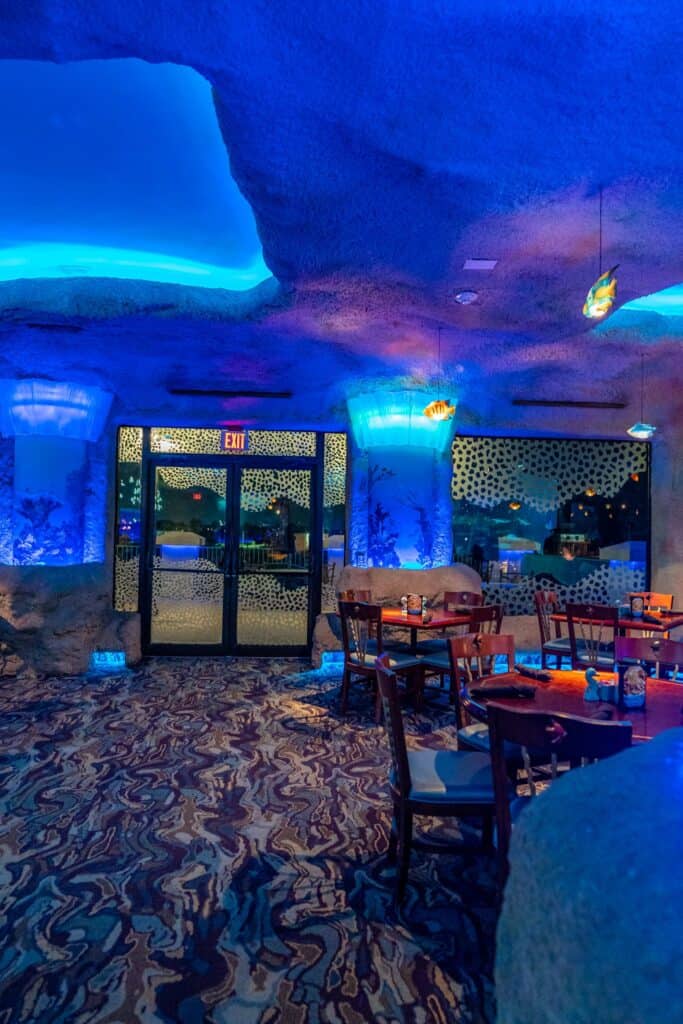 Where to Eat in Bay Area Houston: Final Thoughts
The Bay Area of Houston capitalizes on its proximity to Galveston Bay and you'll see it celebrated in every aspect of your visit; from the ways restaurants highlight the beauty of marine life and its color palette to their preparation of fresh, Gulf-caught seafood, the Bay Area is everything you could want in a tropical destination close to home. Not to mention all the battered, fried, and tender menu items, creative drinks, and dessert items. Thanks to us, you'll be submerged up to your ears in where to eat in Bay Area Houston the next time you visit. You just have to choose… or try them all! Since we can't spend vacation only eating (unfortunately for us), check out our list of things to do in Bay Area Houston to help fill your itinerary.