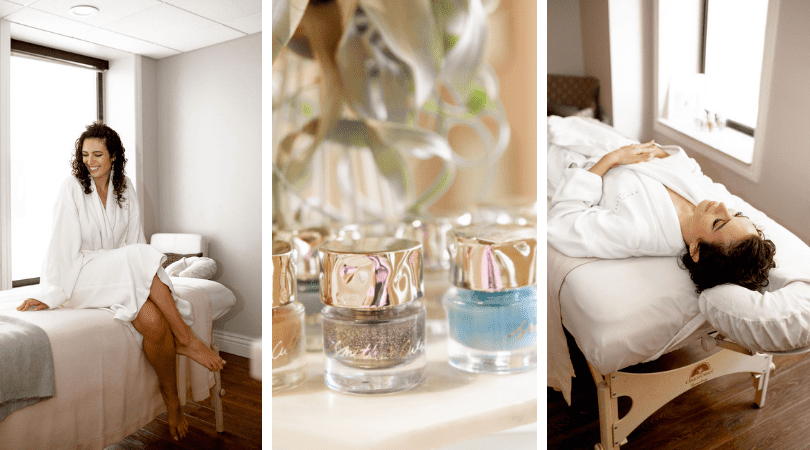 Whether you're traveling from far away or are looking for comfort close to home, the Spa Adophus is a luxurious retreat in the historic German Beaux Castle inspired hotel in the center of Downtown Dallas. You can book individual treatments or set sail on a timeless journey, a selection of packages to help invigorate, inspire, relax, and more. After a long week and feeling like I deserved some extra pampering, I scheduled a timeless journey to inspire including a massage, body treatment, facial, and mani/pedi. You can read below my experience and theSpa Adolphus Review.
Adolphus Spa Review – The Treatment
I was originally drawn to the treatment To Inspire for the Finnish touch and the incorporation of the Red Flower's ritual, a collection of environmentally sustainable and responsible products and natural ingredients to purify, exfoliate, and leave feeling refreshed. You can read more about this special treatment below.
"Find inspiration rooted in the spirit of the Finnish culture with Red Flower's Naturally Radiant Ritual, followed by the Radiant Nourish Facial and complete this journey through the senses with the Nature Deluxe Manicure and Pedicure. Experience a rush of wellness through a blend of potent organic ingredients that create a toxin-free solution to restore skin to optimal health. The skin is powerfully exfoliated with bioactive peat enzymes and ripe antioxidant-rich berries bursting with omega 3's and 6's. The lymphatic system is stimulated with a mushroom and phytonutrient wrap followed by a facial massage with illuminating rose essential oil to boost collagen. Close with a pure plant hydrosol ionizing mist followed by an essential omega fresh berry oil full body massage and an application of rich arctic berry extracts to promote elasticity and youthful skin."

Spa Adolphus Review – Before The Treatment
It's recommended to get to the spa 15-30 minutes ahead of time, and I can't agree more. When you first walk into the bright lobby where they check you in and take you into an individual changing room with a shower. There are not guys/girls lockers, but you have the privacy of your own room. Once you're changed into a robe, they take you to the co-ed relaxation room with tea, water, and mimosas/coffee available for order. There's the serene indoor section with chairs. Get there early to get into a relaxed state of mind.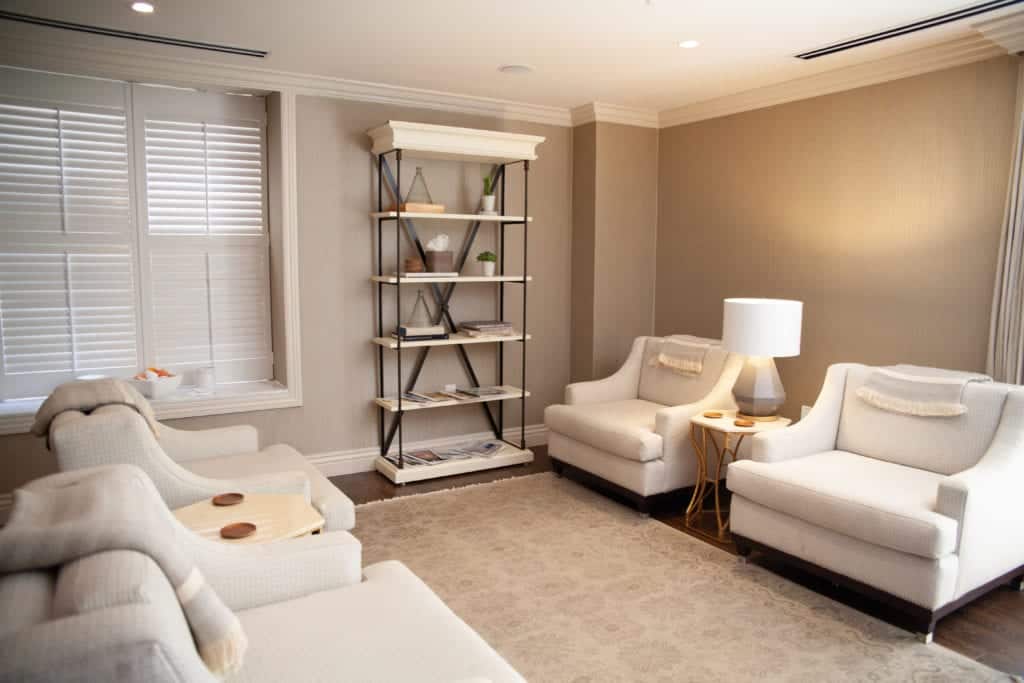 You can also sit outside for a little bit of sun!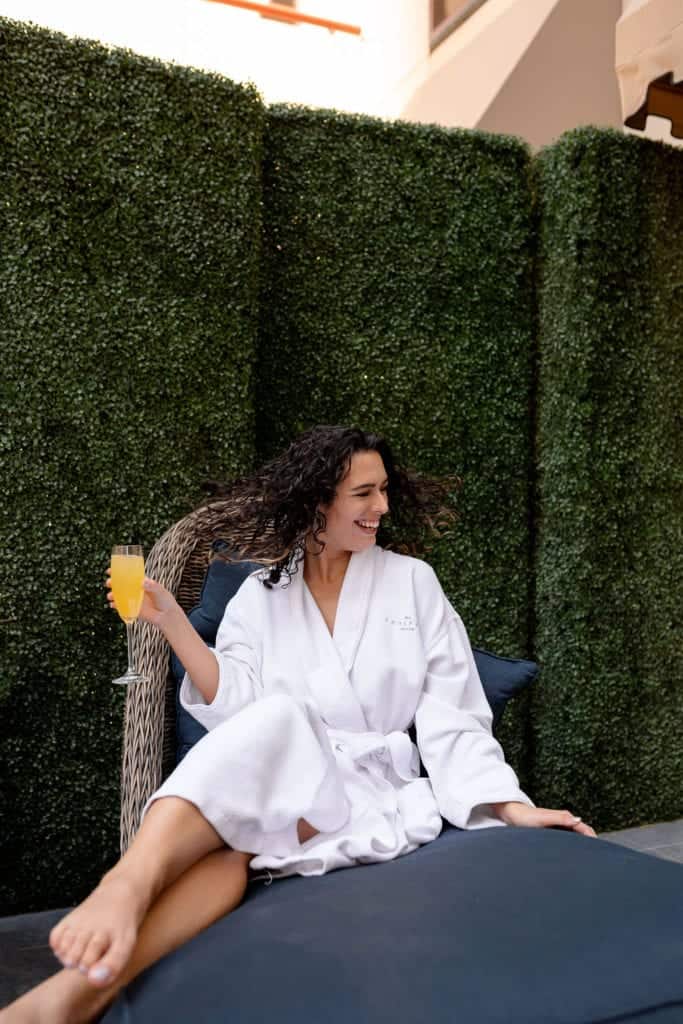 Spa Adolphus Review – Massage and Facial
The ritual starts with an exfoliation with bioactive peat enzymes and antioxidant-rich berries filled with omega 3's and 6's to restore the skin. After the exfoliaiton, the therapist uses a mushroom and phytonutrient wrap to stimulate the lymphatic system. While resting in the blissful cocoon, you're given a rose essential oil facial for a full body relaxing and rejuvenating experience.
After being unwrapped from the cocoon, you're sprayed with an essential
pure plant hydrosol ionizing mist.
With a completely refreshed body that's been exfoliated and wrapped with nutrients, the therapist gets to work with a massage using an omega fresh berry oil to promote elasticity and youthful skin.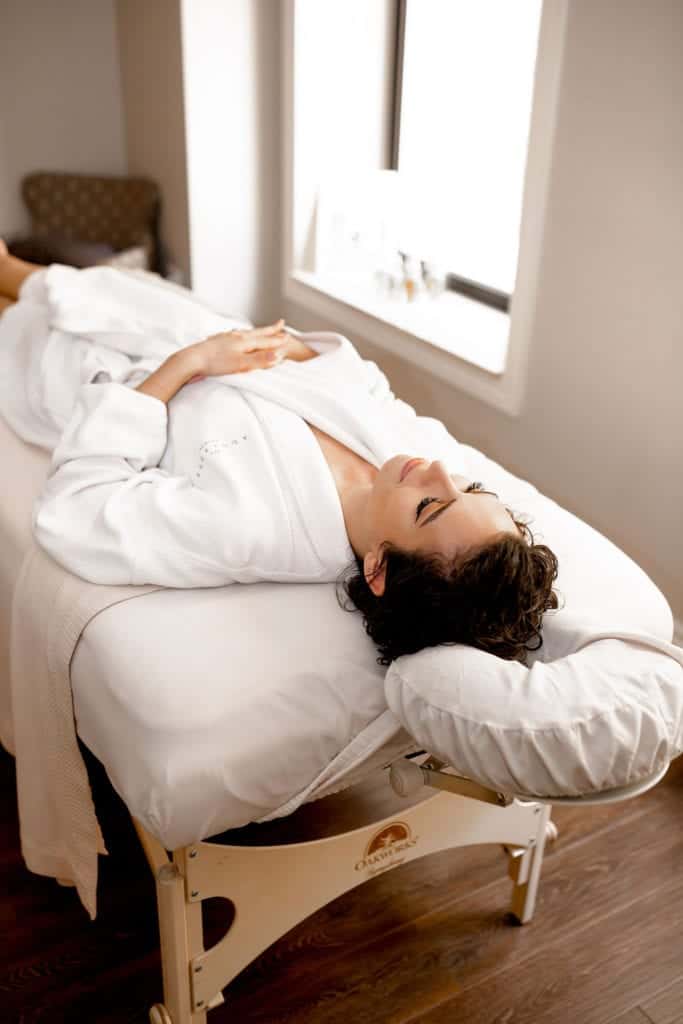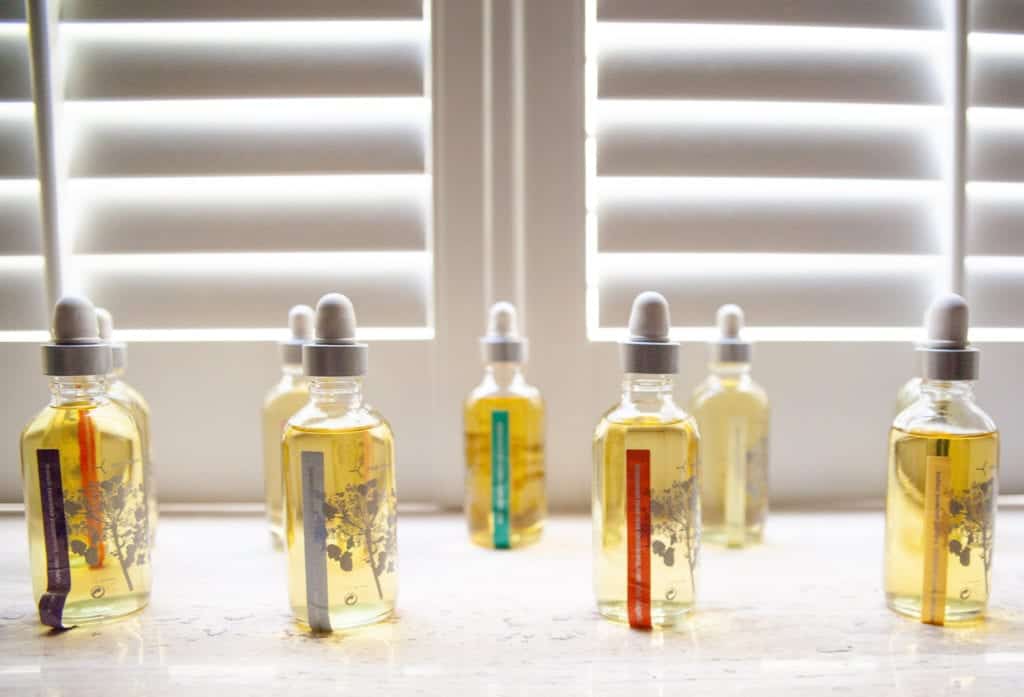 Honestly, I could have left a happy and fully relaxed lady at that point and ready for a nap, but I was taken to the next room for a red flower radiant facial involving cleansing, a mask, and extraction. I left with a glow and the confidence to go makeup-free all day.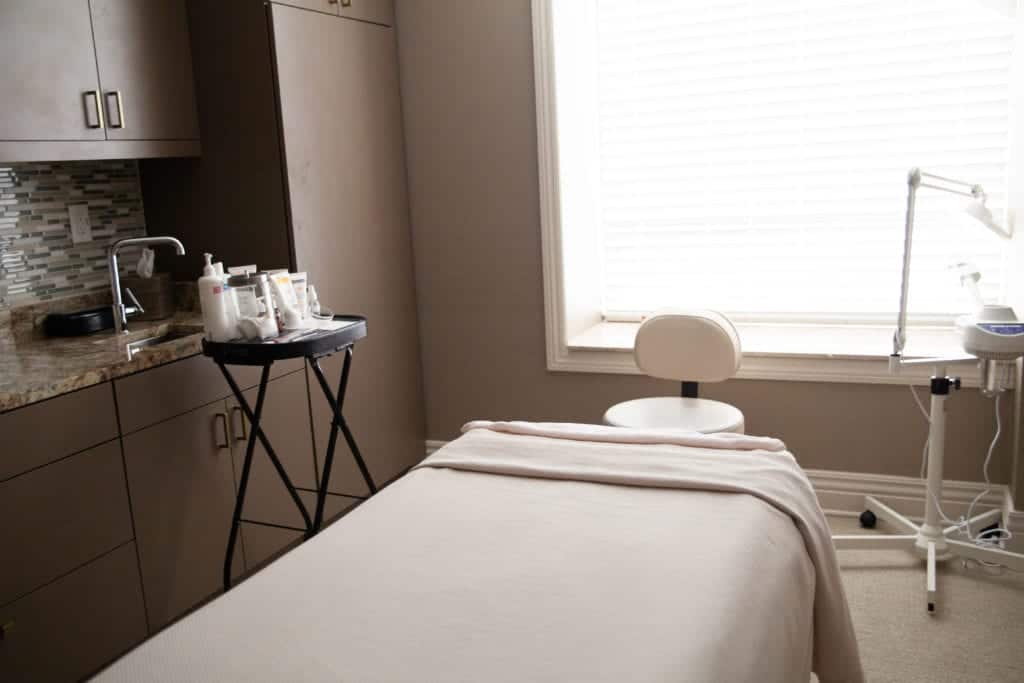 Spa Adolphus Review – Mani/Pedi
From there we went to the spa for the red flower nature deluxe manicure and pedicure. If you're looking for an elaborate experience for ultimate pampering, the Adolphus delivers a 7-step ritual that hydrates, tones, and of course, relaxes. You can then choose from their organic polishes for a touch of color.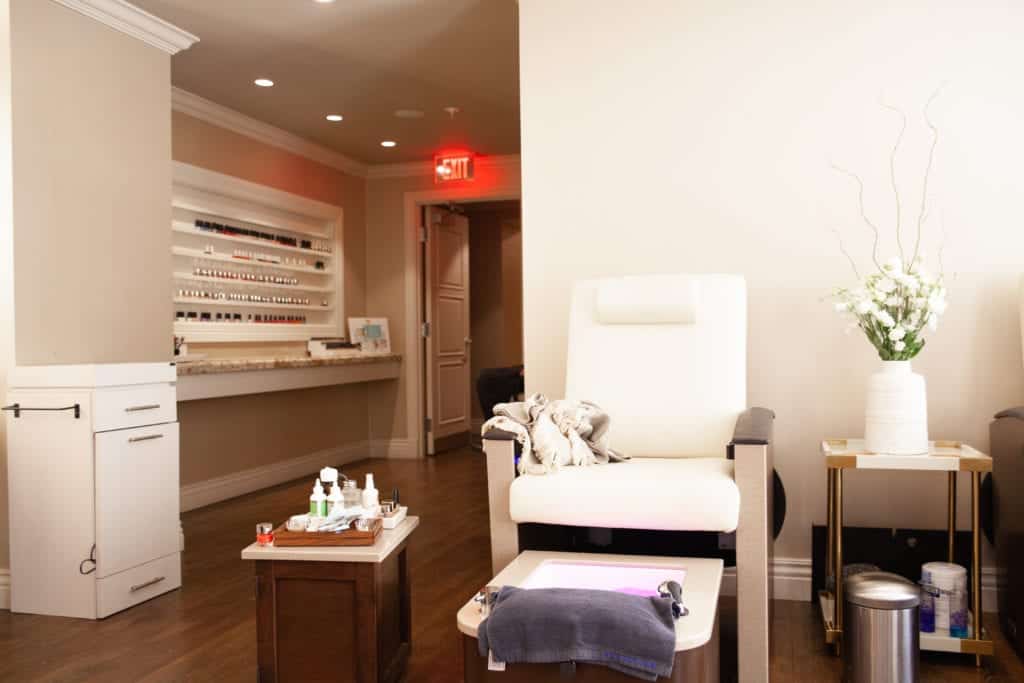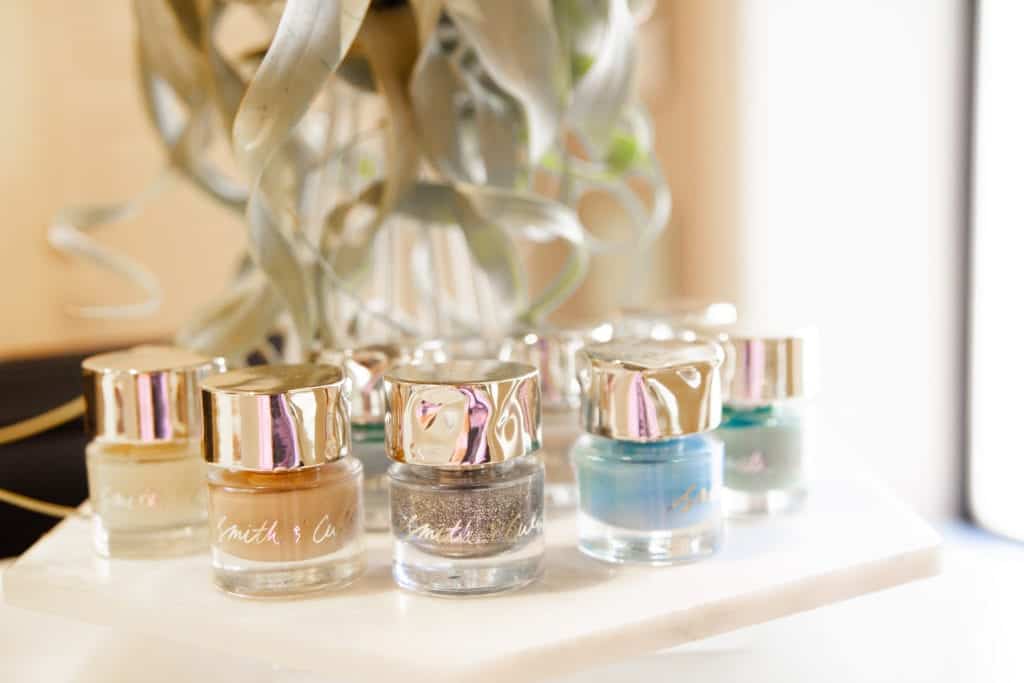 Spa Adolphus Review – After The Treatment
After all of that, if you're not done relaxing, you also get complimentary access to the gorgeous Adolphus rooftop pool. You really could make it an all day relaxing affair. Or check in for a lovely night and make it a full-on vacation/staycation.