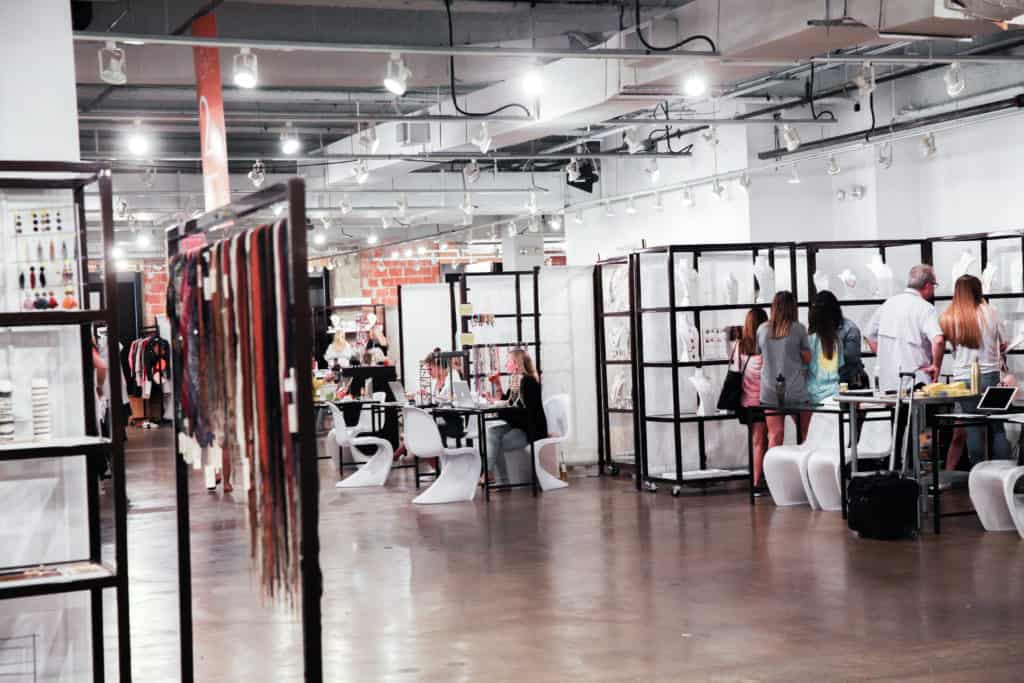 I recently discovered a 15 story mall in Dallas. However, there's one catch… I can't actually shop here. None of us can. Not unless you are a fashion buyer. So what is a fashion buyer? They are the people who go into these large "malls" and shop for the clothes we shop for! It sounds like a rough job, but someone's got to do it!
So these malls are actually markets and there is so much that goes on behind these walls that us normal people don't get to see. Luckily, I joined Robin, owner of Y & I clothing in Dallas who took me on an inside tour of Dallas Market Center and Fashion Industry Gallery. You can also read about how Robin started her boutique here.
So What Exactly is a Fashion Buyer??
A fashion buyer is someone who either works for a boutique or a store to purchase clothes that we then see in stores. There are multiple ways to get these clothes such as online shopping and designing your own, but we are looking at those who use markets.
Joining Robin was quite an experience because she has been in this business for over 15 years. So while I'm over here ogling over rack upon rack upon rack of clothes, Robin is quick to visit the wholesalers she knows she likes and browse through clothing without getting overwhelmed. She's been in this industry so long that she can look at most clothing and tell where it's from.
How Does a Fashion Buyer Choose What to Buy?
Now I thought there would be a scientific process behind this, but I soon learned that it's a mixture of what someone likes and an insight into who their customers are. When I asked how Robin chooses the clothes she picks out, she simply said "I pick out what I like". However, after following her around it's easy to see she knows what's in style and what her customers will like. And she's pretty good at it since she goes through over 4,000 styles of clothing a year! Basically you can walk into her store every two weeks and find a completely new inventory.
As far as staying up to date about what's going to be in? She follows bloggers and uses apps like LiketoKnow.it. Brands often send clothes to bloggers who then wear those clothes and shape upcoming styles. She says it's pretty accurate except for a few instances with trends such as polka dots, which despite lots of promotion, has not caught on with general buyers.
What I learned From Dallas Market Center
First off Dallas Market Center can be easily overwhelming. This place has 15 floors of shops that are there year round. They have everything from accessories, childrens' clothes, home goods, gift, womens' clothes and more. However, when we arrived it became much simpler. We attended during a market day which happens six times a year. During these market days you can set up appointments with brands and there are also temporary shops available.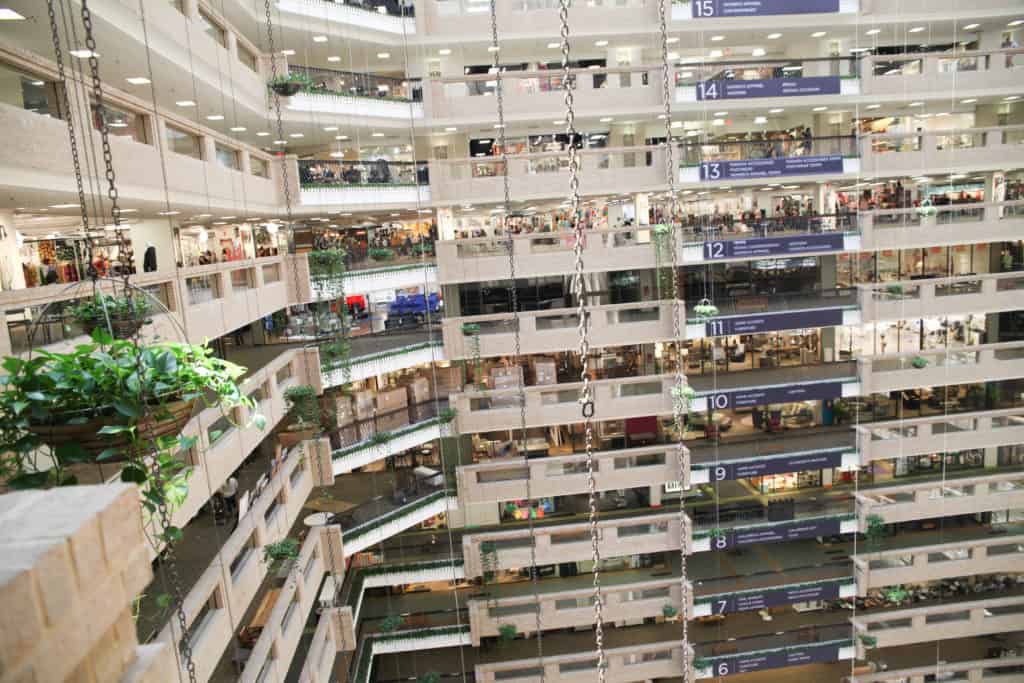 At the Dallas Market Center they had one floor completely dedicated to Fast Fashion, a section where wholesalers set up temporary displays. There were over 200 temporary exhibits on this one floor. You browse through these clothes much like you would do if you were shopping. There are different racks labeled for different delivery dates. In the fast fashion displays there are clothes available immediately all the way up to 3 months ahead of time.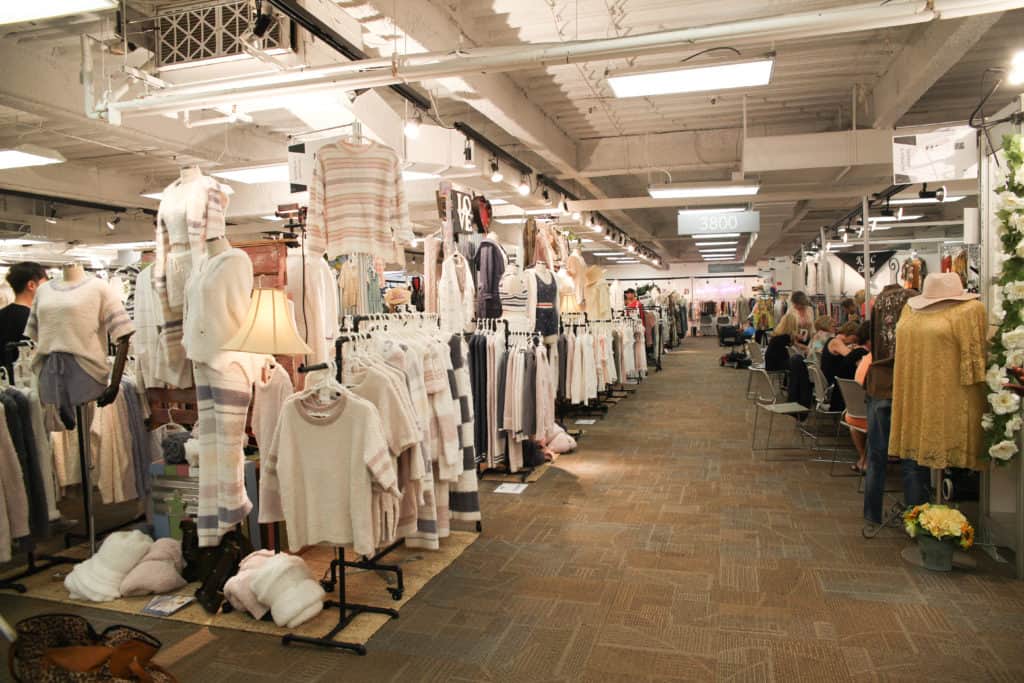 A fashion buyer goes in and decides what clothes they would like and schedules their clothing shipments over that course of time. Fast fashion is named that because they are able to produce the clothes more quickly.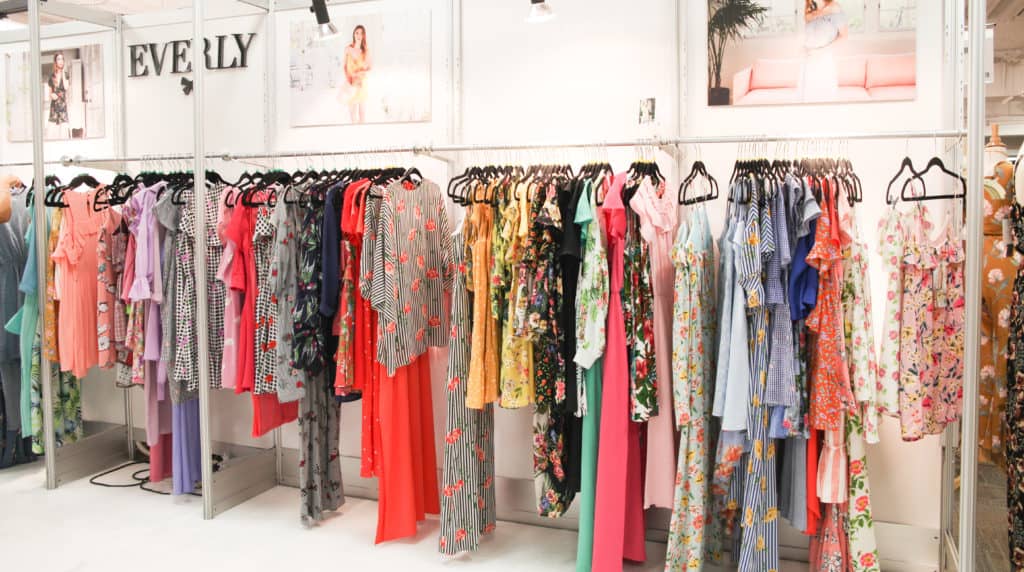 Dallas Market Center also has permanent stores. Here you set up appointments with the reps who show you clothes for the season to purchase. These clothes take longer to ship and have to be shopped for months in advance, 4-8 months ahead of time. I'll explain a little bit more about this in the next section.
What I learned from Fashion Industry Gallery
After visiting Dallas Market Center, I wasn't sure what to think about Fashion Industry Gallery. Fashion Industry Gallery is only 2 floors. However it is still packed with plenty of styles.
While at Fashion Industry Gallery we set up appointments with brands you may know such as Show Me Your Mumu, BB Dakota, Cupcakes and Cashmere, and more. While you can buy these at stores, they also design products specifically for boutiques.
Rather than standing up we were given seats, drinks, and food while we were shown clothes and how to style them! It was a great break from standing on our feet like the day before.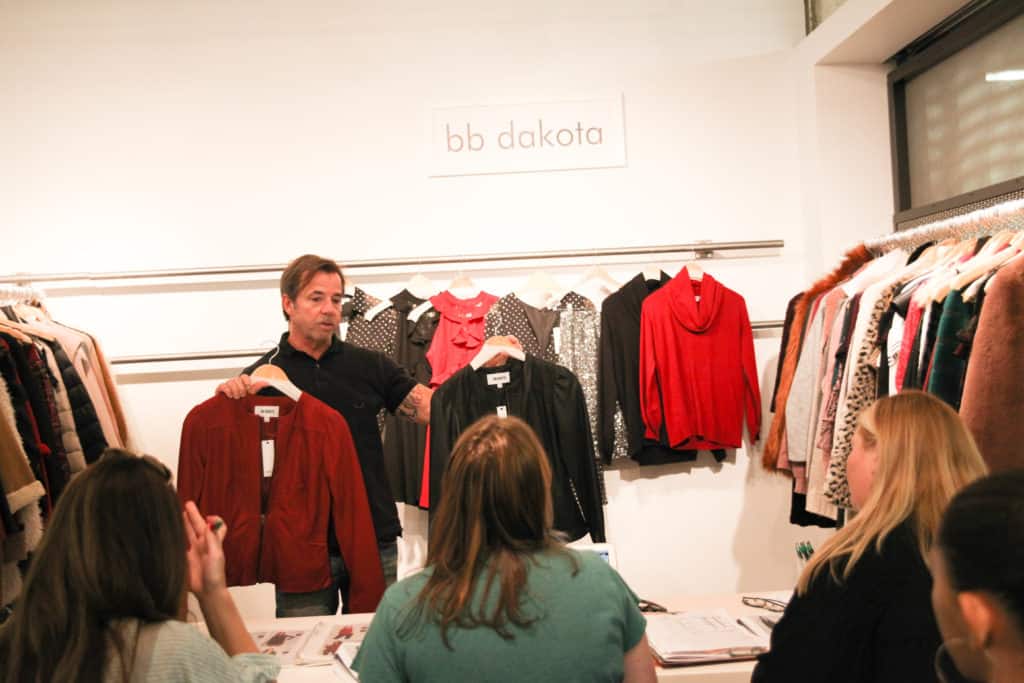 On the second floor of Fashion Industry Gallery are more temporary exhibits. These tend to be the higher end exhibits with unique clothing!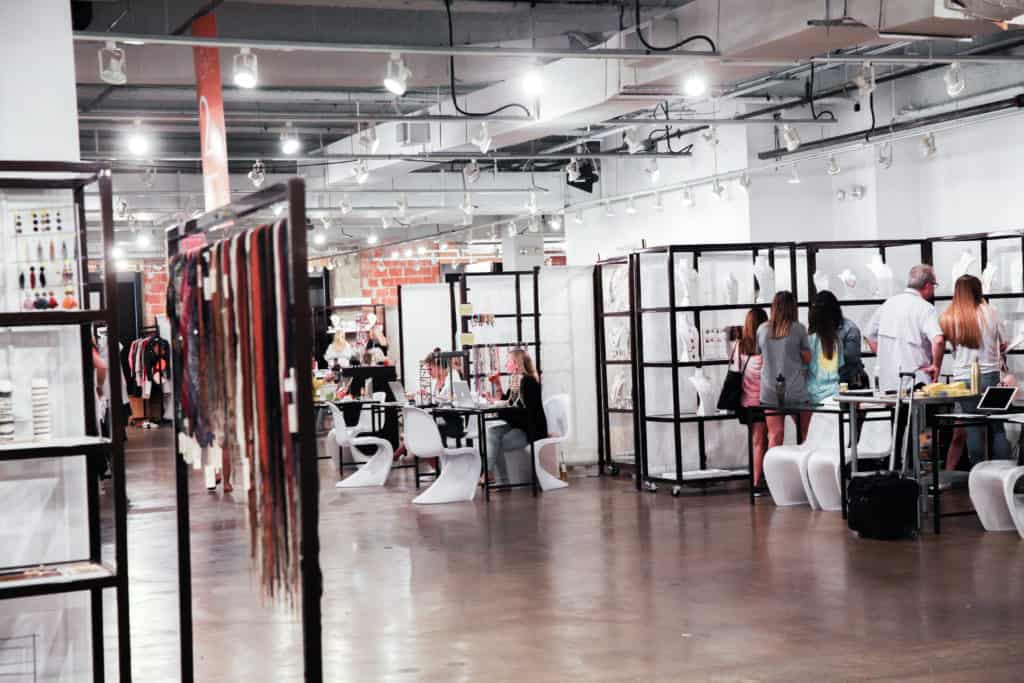 Final insights on What is a Fashion Buyer
I learned about these markets a year ago but I did not know how they operated. It was so interesting to see how someone makes their decisions on what to purchase and how to navigate through more exhibits then I knew how to handle.