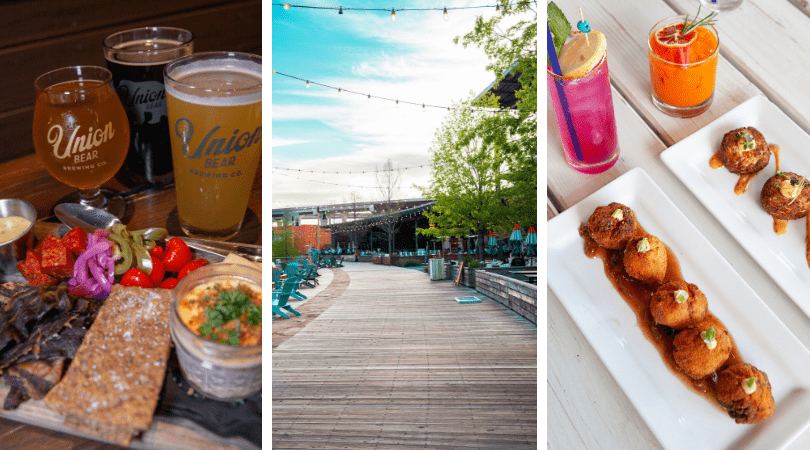 If you're looking for a fun date night or a new restaurant concept, the Granite Park Boardwalk in Plano is a new foodie destination filled with a variety of restaurant concepts that will have you coming back for more.
In general, the Granite Park Boardwalk in Plano is a beautiful space that reminds me of being on the coast with its layout and a lake at its center. There are so many restaurants to choose from, plus events and beautiful scenery.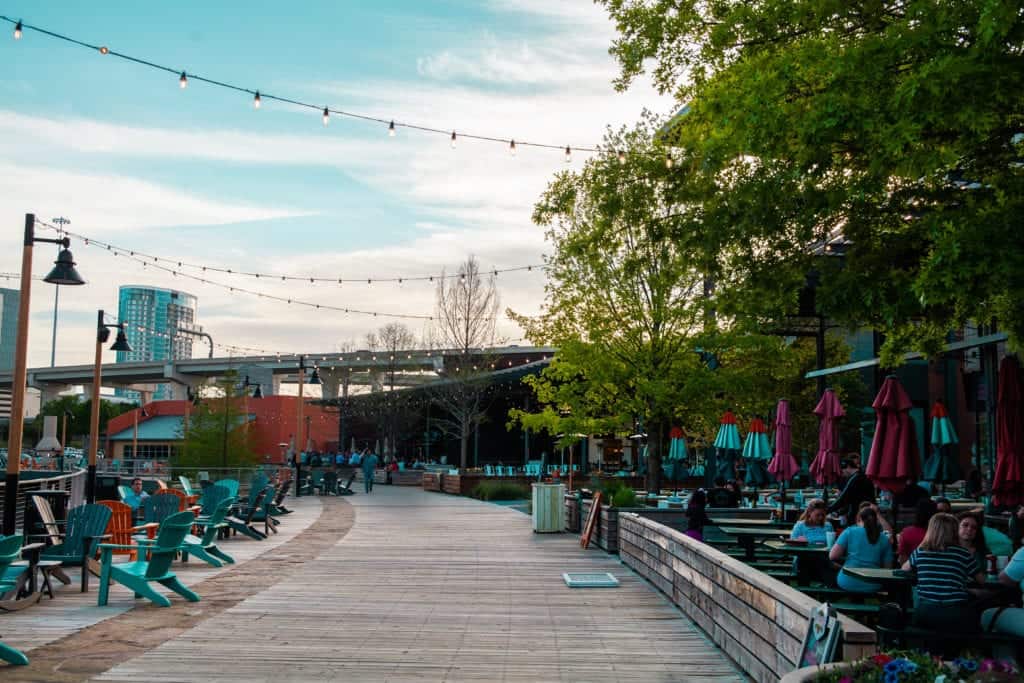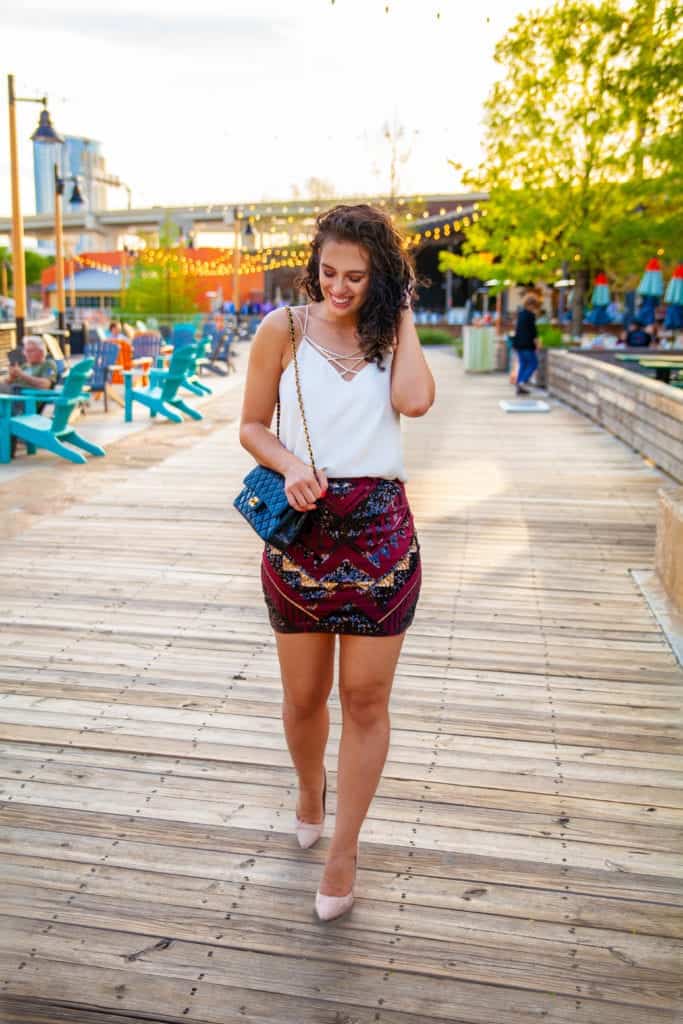 Eating at the Granite Park Boardwalk
There are 7 different restaurants at the Boardwalk all with different themes and incredible food. When I visited, I went restaurant hopping to try a little bit of everything. If you're coming from out of town, I recommend grabbing a group of friends to try a little bit of everything. There are so many good restaurants at the Boardwalk at Granite Park that you will want to try them all.
However, if you're in the area, get ready for a fun new spot for date nights, regular get-togethers, and mouth watering good food! Follow along for my Boardwalk food tour and then plan a trip of your own.
Besides food, the Boardwalk also has regular events and fitness classes.
Pearl Cup Sip
I spent many days at the Pearl Cup near my local coffee shop, but this is a new concept serving up your coffee shop favorites like their special recipe "Pearl Latte" and lavender muffins.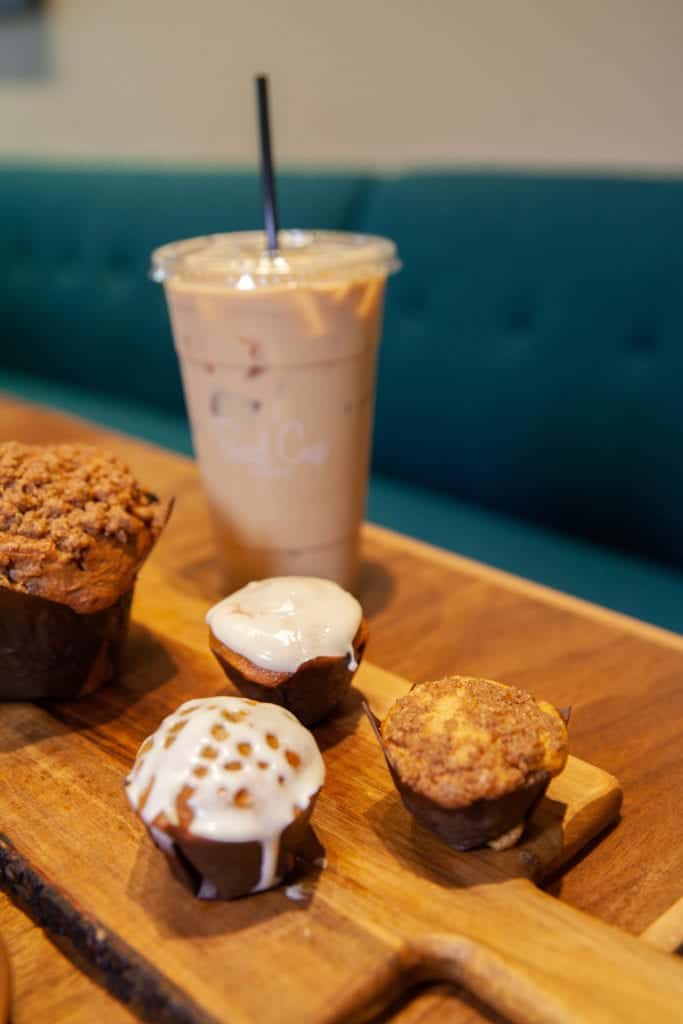 However, Pearl Cup Sip also has an evening concept with wine and savory dishes. I could have spent all evening munching on the hummus dip and caprese bread board.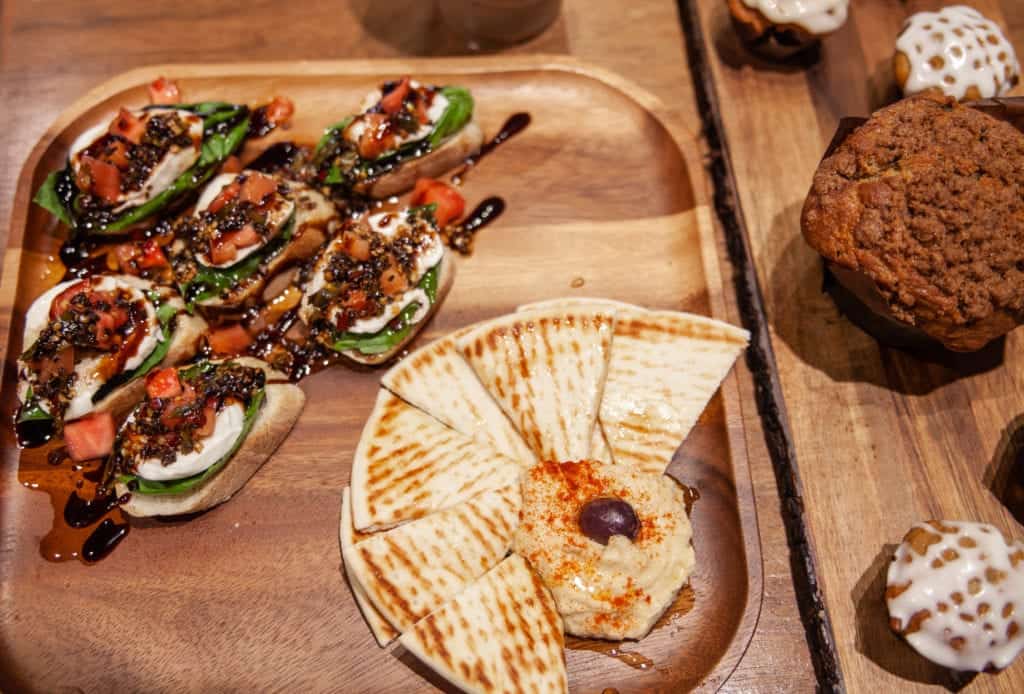 Hookline Plano
Everything at Hookline Plano is creative, fresh, and packed with flavor. Along the wall you can see the list of places where they get some of their key ingredients such as Bonton Farms in DFW, and they also have a weekly list of where they got their oysters.
Basically you can rest assured knowing that they will tell you where each catch comes from. We ordered appetizers in order to make sure we had space, but I almost cancelled my food tour just to eat everything based on the two appetizers we tried. The Florida crab cakes served with remoulade and lemon aioli were zesty without being dry. The pimiento fritters completely surprised me. I'm not much of a fan of pimiento cheese but I found myself reaching for every last crumb.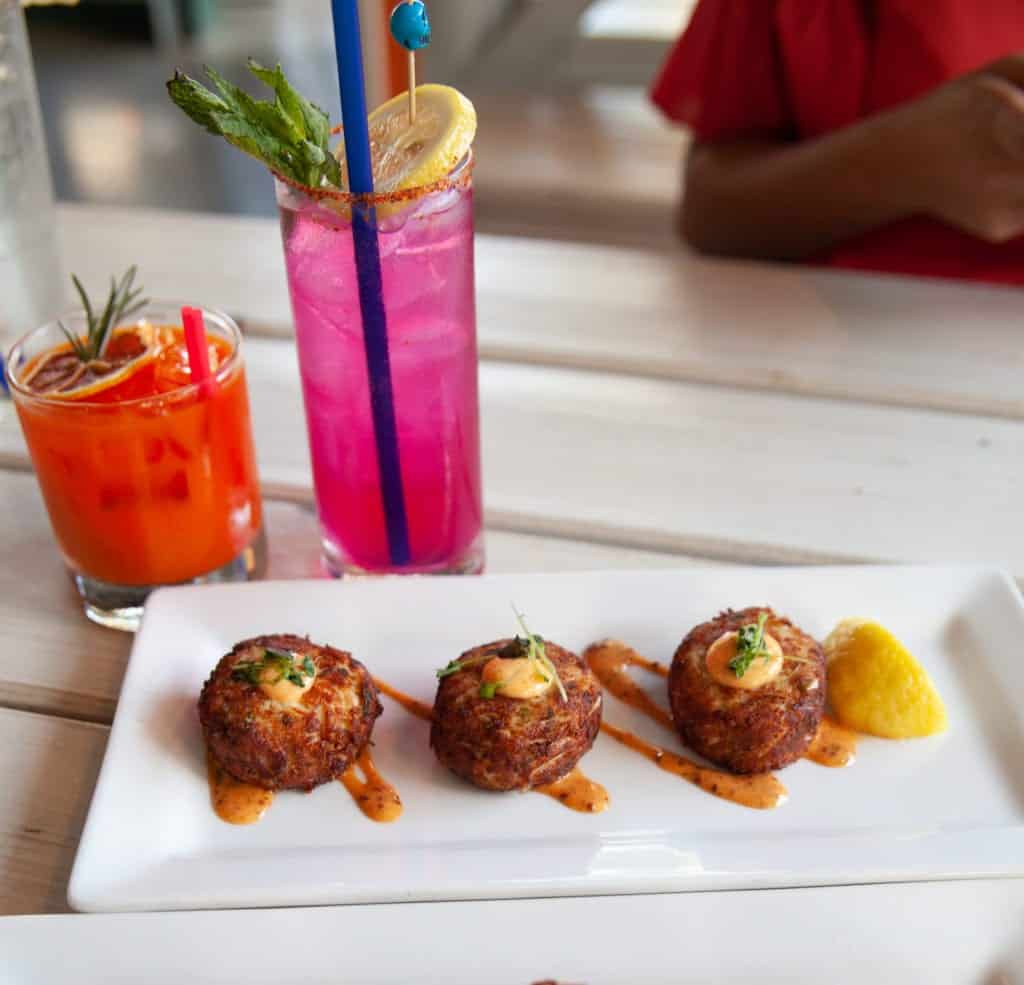 The Biscuit Bar
Oh man! I didn't know that I could crave biscuits, but the Biscuit Bar serves up a huge variety of biscuits for whatever you're craving. While you can't go wrong with a straight up biscuit, you can get fancy with biscuits such as the HOSS, southern fried chicken, bacon, jack cheese, house made sausage gravy, honey butter, or the Chicken Not-a-Waffle that uses french toast instead of waffles. For dessert don't skip out on the hot cocoa biscuit covered in chocolate "gravy" and marshmallows.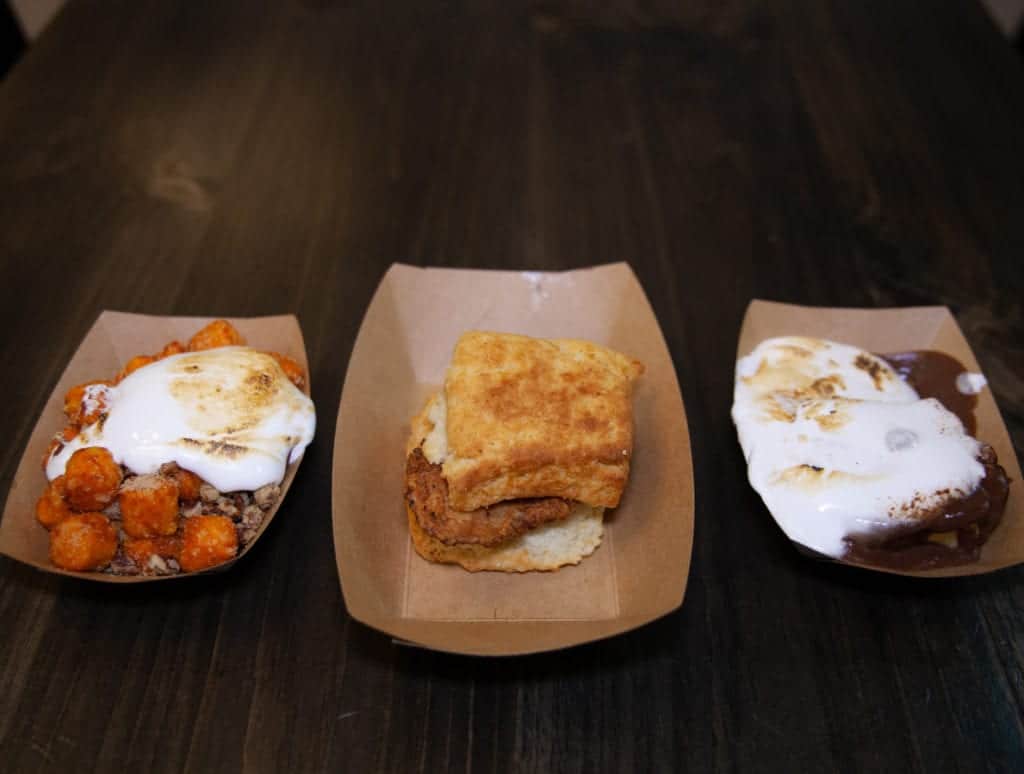 Union Bear Brewing Co
The Union Bear Brewing Co changed my perception on beer. Before, I only enjoyed ciders and thought beers weren't for me. However, Union Bear brought out a couple different ones to try and 2 out of the 3 were winners for me! Whether you're a beer enthusiast or still trying to find out if you like beer, Union Bear Brewing is a great place to try. If beer just absolutely isn't your thing, I recommend still trying, but they have a creative cocktail list as well.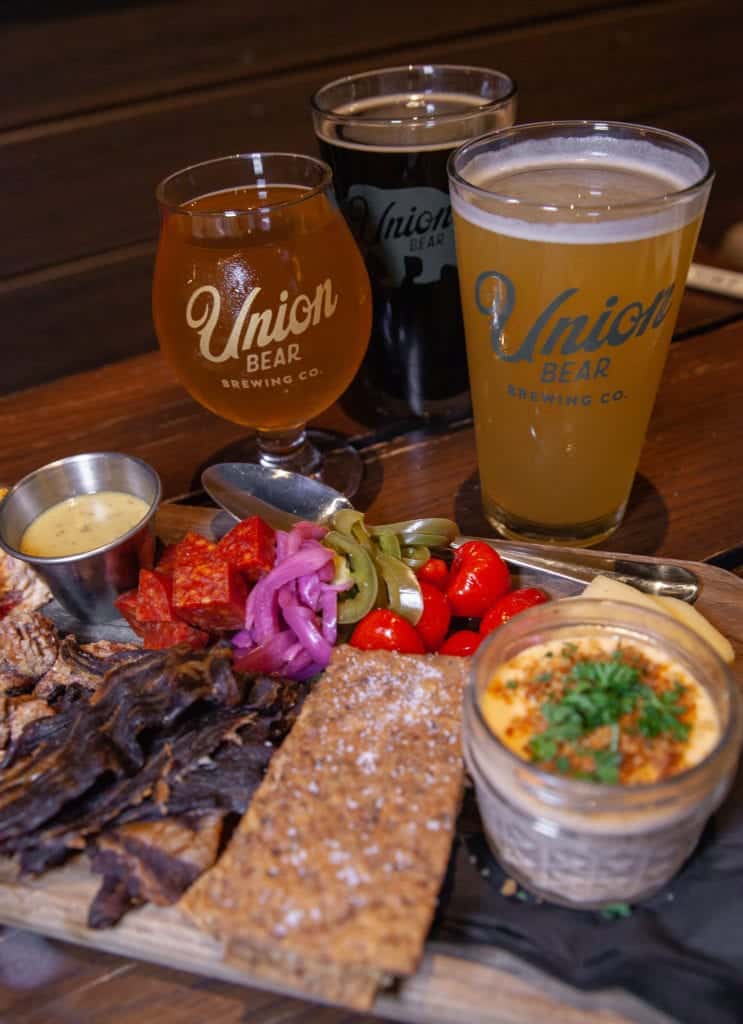 They have an extensive menu that's great for individual dining or sharing a mixture of appetizers. The picnic platter has a little bit of everything with pimento cheese, tomato & burrata, house-made beef jerky, pickled veggies, deviled eggs and spiced nuts. We opted for some lighter dishes for our foodie tour with firecracker shrimp and a poke bowl – not something I would expect from a brewery, but totally delicious.