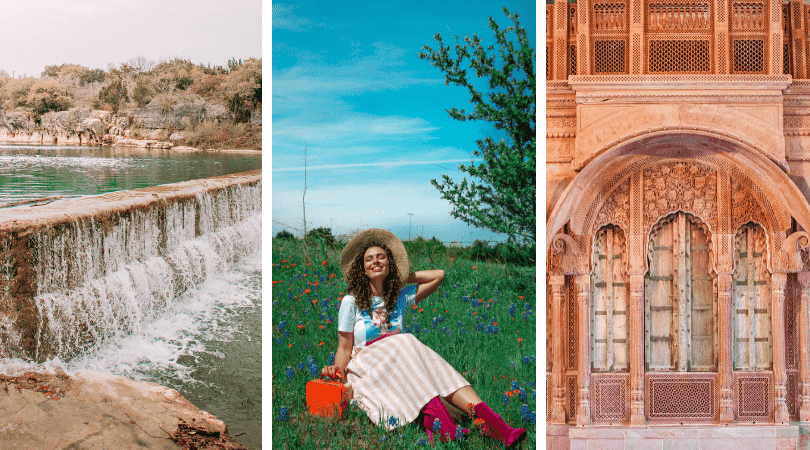 What I love about travel in Texas is that you really can set your own budget. There are luxurious resorts and experiences, but just the same, if you're looking to travel around Texas on a budget there are so many great options. There are so many affordable Texas trips and with the abundant nature, Texas State Park, art galleries, and culture that can be found around, there are limitless possibilities if you want to getaway while stay frugal!
Over the past few months I've worked on this digital magazine of 50 Texas Trips Under $50 to provide Texans and those visiting Texas with an abundant list of affordable activities. In this magazine you'll find how to travel for cheap (and even free) in major cities like San Antonio, Houston, Austin, and Dallas. You'll also find out about the smaller towns that pack in just as much excitement! I'm confident you'll discover places you've never heard of before and be inspired to find beauty in your own backyard!
If you don't know about me, I started my journey of blogging a few years ago while working a 9-5. While I wanted to travel the world, with limited PTO I realized that wasn't really an option. So I looked around me to the garden town of Weatherford, to our own Texas Wine Country, to sand surfing, and so much more. I would take weekend getaway trips around Texas 2-3 months a month with my husband and come back to work exhilarated and ready to take on the week.
Soon people started asking us about all our trips and I saw there was a need to highlight all of the beauty we had. I created this blog to help share the itineraries we created and the incredible memories we made. Since then I've been on a mission to share the gems of Texas and show that you don't have to travel far to live the travel lifestyle.
If you found the magazine helpful or even took a trip because of this, send me a message or tag me in a photo! I would love to see the adventures you create and know that you found this useful! I've shared a little snippet of what to expect below. You can get your own copy here:
.
.
Affordable Texas Trips Under $50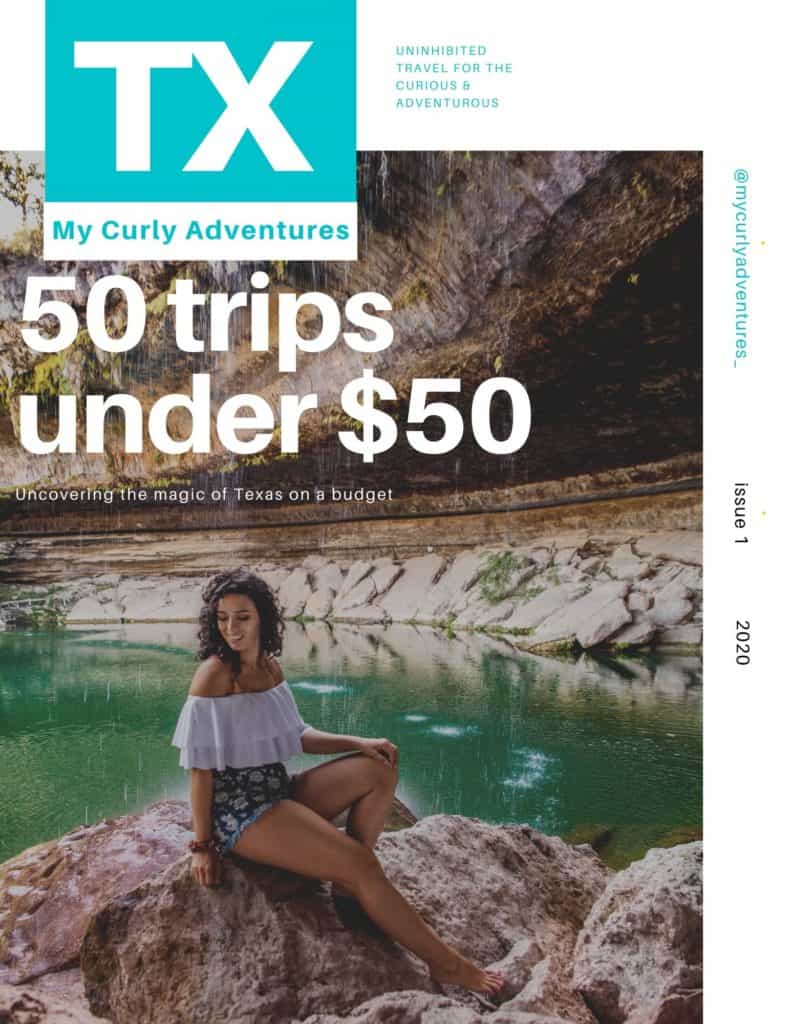 50 Texas Trips Under $50
Plus save this for Pinterest so others can find it as well!