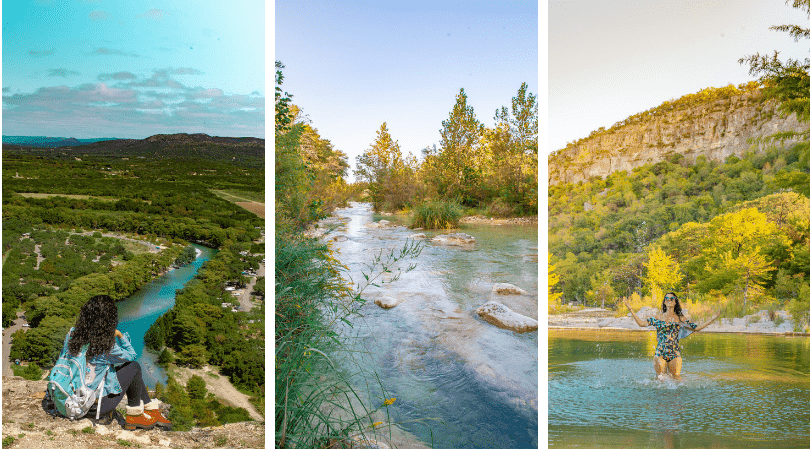 We had originally booked one day for Garner State Park. After seeing how many incredible hikes and trails there were, I realized that we didn't have enough time! With two caves, two mountains to climb, two great swimming spots, and still more trails, there is so much to see in Garner State Park. Keep reading for our guide to the best hikes & trails in Garner State Park including a secret swimming spot that is stunning! Plus check out all of the fun things to do in Concan TX!
A Guide to the Best Hikes & Trails in Garner State Park
Best Hikes in Garner State Park
Old Mount Baldy Trail is probably the most popular trail in Garner State Park. It takes anywhere from 1-2 hours to get through the top of the trail and back. Parts of the hike are steep and you might have to climb up some rocks. When you get mostly to the top, you get a view overlooking the Frio River, and then a flag at the very top!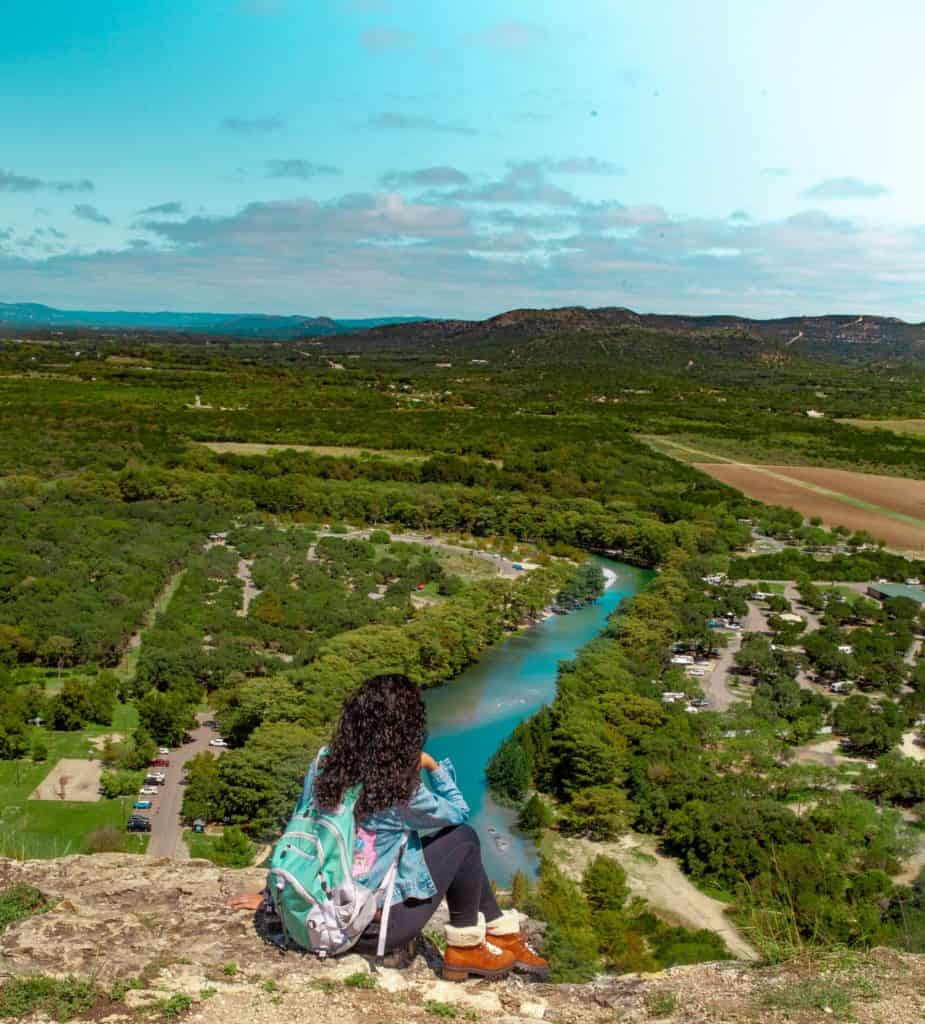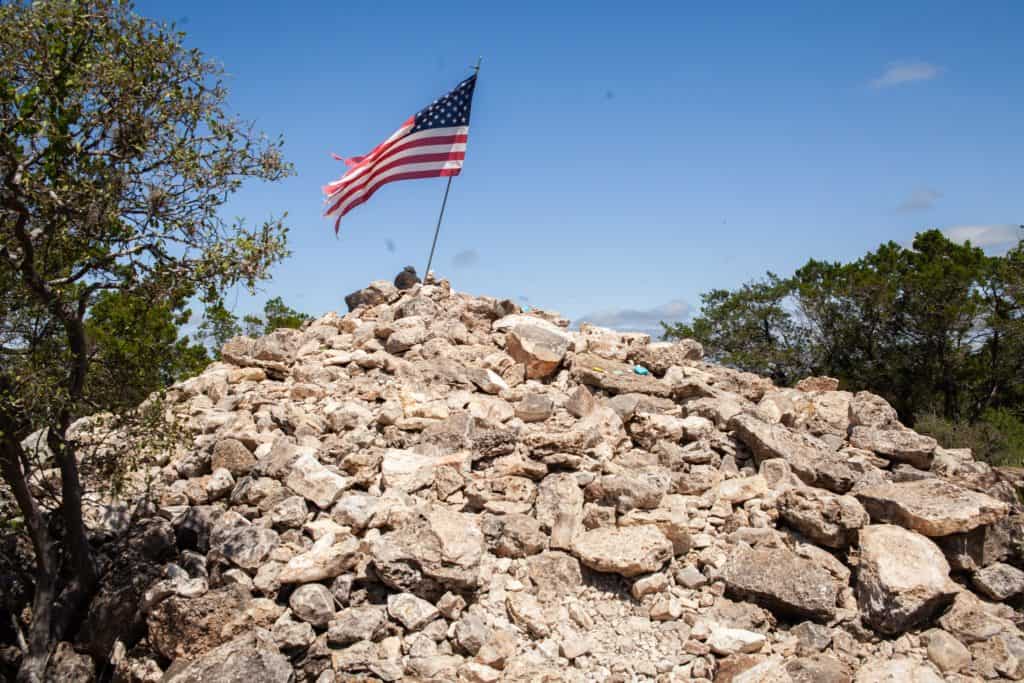 White Rock Cave is right next to the Old Mountain Baldy trail, and something I didn't initially see on the trail maps, so I'm glad we found it on our walk up to the Mount Baldy Trail. The hike is pretty steep, but fairly quick to scale before you get to see the cave and walk inside of it!
Bridges Trail and Crystal Cave Trail combine together to include a hike up the mountain where you look over Mount Baldy, and then hike to the Crystal Cave where you can do down into the cave and explore. Bring a flashlight if you can.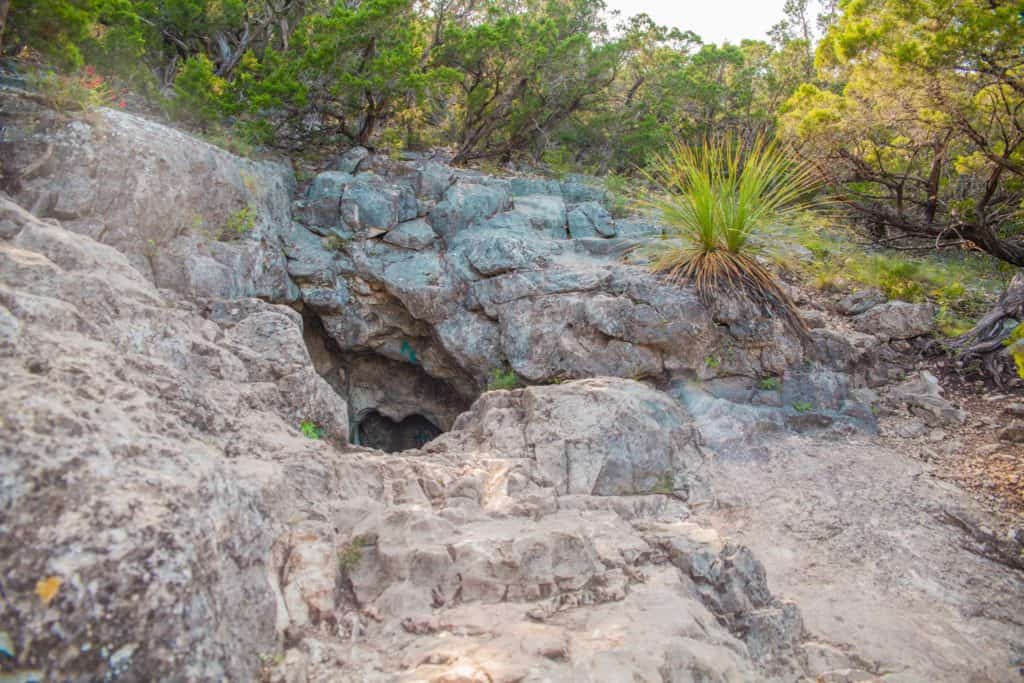 Best Swimming Spots in Garner State Park
Most people visit Garner State Park to go swimming and swim in the main area right in front of Mount Baldy. It's so nice to dip in the water with the mountain in front of you.
They also have paddle boats for rent.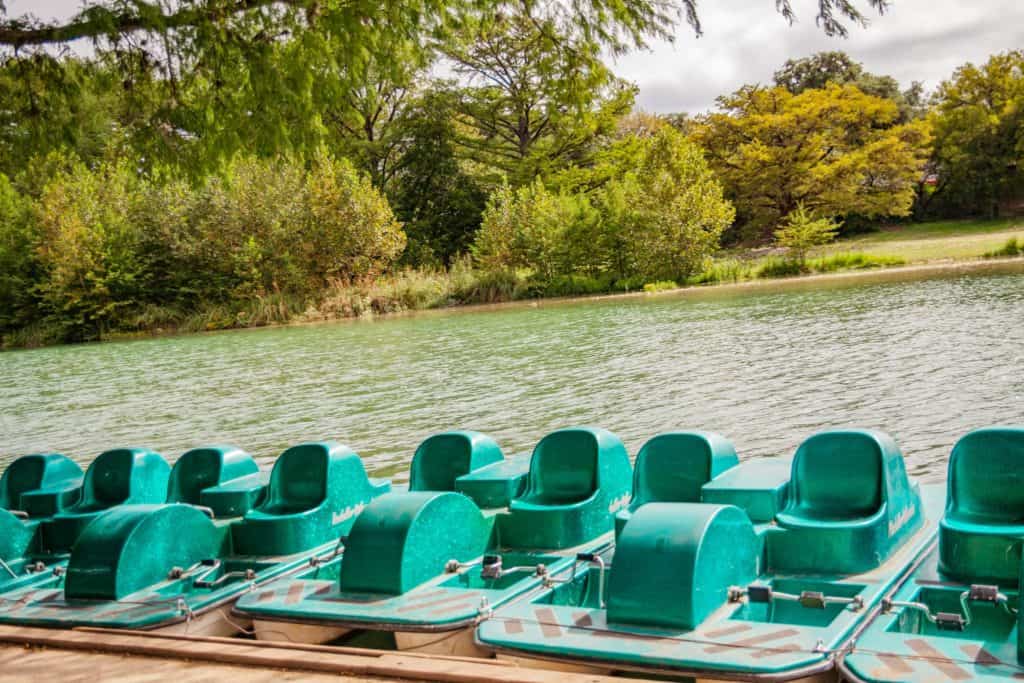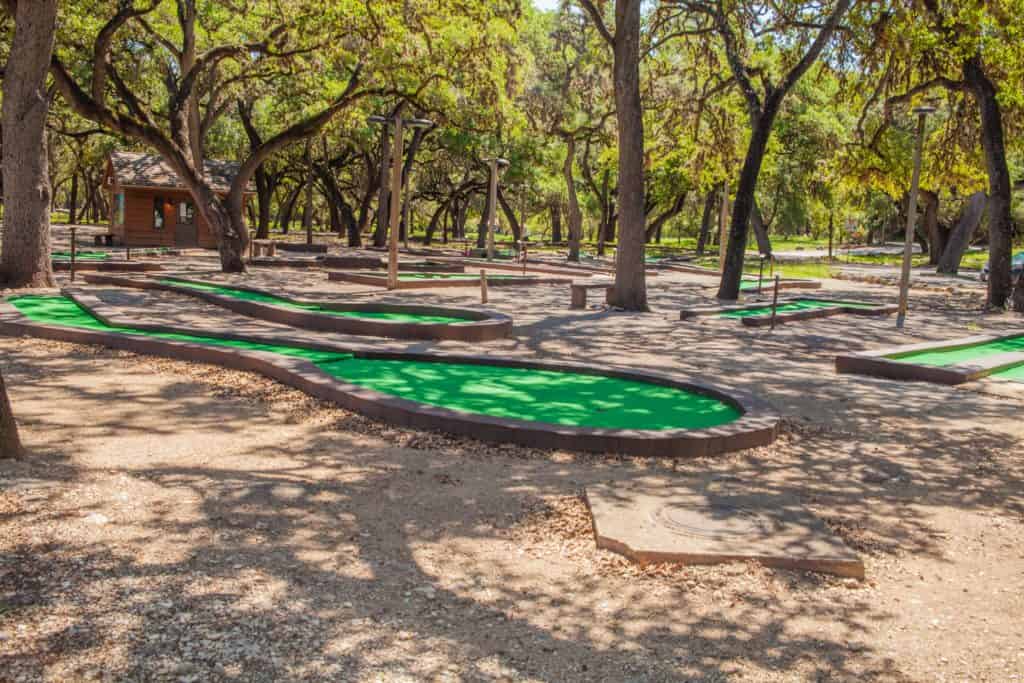 If you have a float, you can take it around the corner and do a small float down the river as well!
While the main area is stunning, I have a spot that we found when we accidently went on the wrong trail, and I'm so glad we did! Along Blinn River Trail, you'll come across the beautiful area on the Frio that has little pockets of pools and pretty shallow water.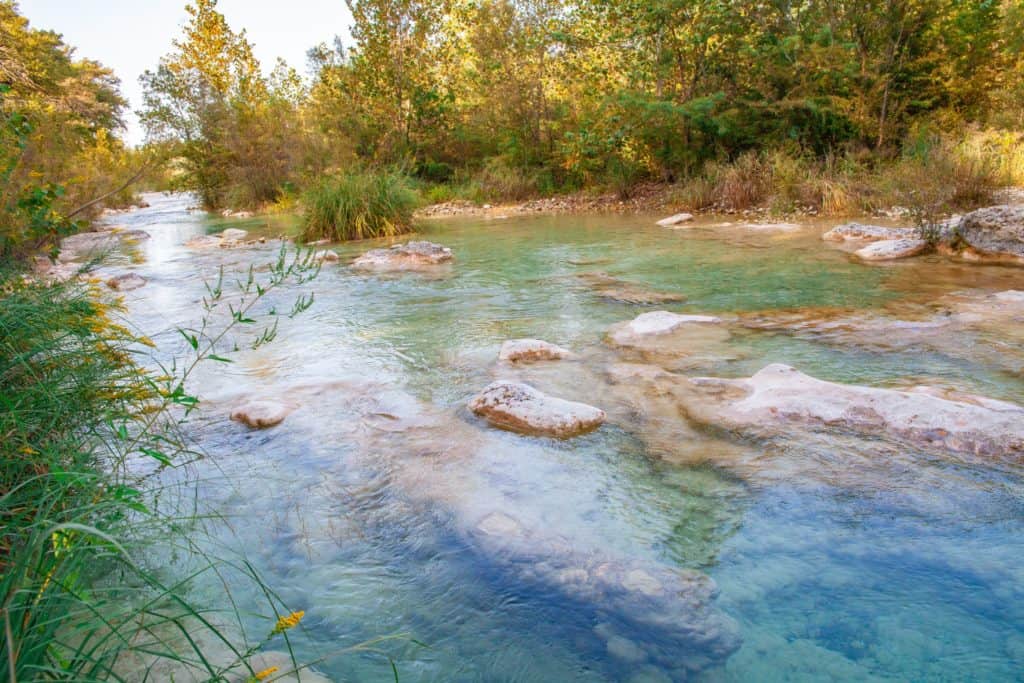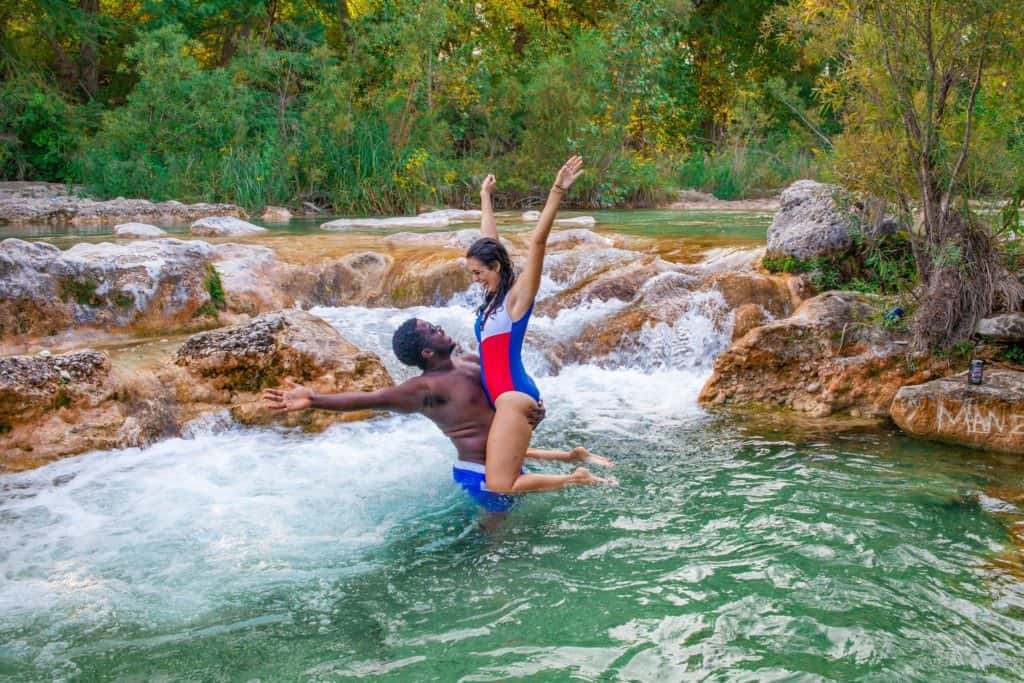 What To Do If You Only Have One Day at Garner State Park
In the perfect world, you would have at least two days to explore Garner State Park, but maybe you don't have enough time and other things to do. So if you only have a day in Garner State Park, I would recommend hiking up Bridges trail so you can get that scenic overlook and the cave. After, relax at Blinn River Trail.
Garner State Park Final Thoughts
We had such a blast at Garner State Park and enjoyed how many incredible trails there were. I hope I get to go back and do some of the other hikes. Once you're done at Garner State Park, be sure to check out all of the fun things to do in Concan TX.