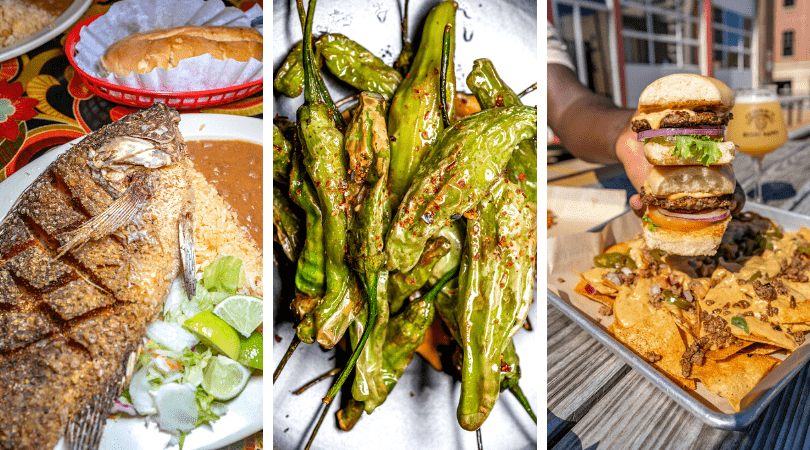 Tyler's foodie scene aims to spoil everyone who takes a seat at their tables and picks up their cutlery. The city is devoted to supporting their fellow local, family-owned businesses while promoting what makes them each unique. Stop in and try them all to experience the Texas treasure that Tyler is, along with all of its things to do!
Where to Eat in Tyler for a Safari Experience
The Chakula Cafe is conveniently located inside the Caldwell Zoo, providing an accessible place to eat and re-energize without having to go off-site for mid-day grub. Choose from some of your lunchtime favorites, like burgers of all sizes, chicken sandwiches, a footlong corn dog, and loaded nachos, plus funnel fries and lemon chills for dessert. There are several options for the kiddos too so everyone will leave full and ready for more adventures in Tyler. The true highlight is enjoying a scenic dinner and overlooking the giraffes that wander around and feeling like you're on a true safari.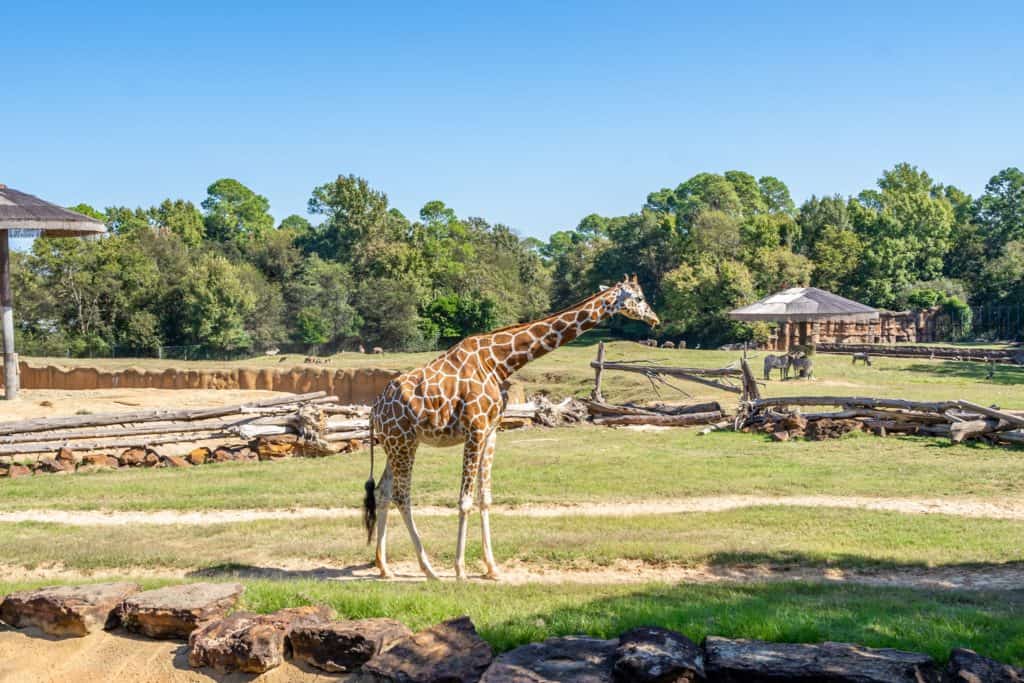 Where to Eat & Bike in Tyler
The CoCo Bean provides customers a one-stop-shop with all of your favorite simple pleasures: shopping, self-care, and a coffee shop. Order a cup of locally roasted coffee, snack on pastries made with imported Italian flour, order handmade, organic loaves of bread or pizzas baked in a wood-fired brick oven or pop the cap on a cold-pressed juice. Then, move your body and rent a bicycle on-site to enjoy the sunshine while exploring Tyler and all of its things to do.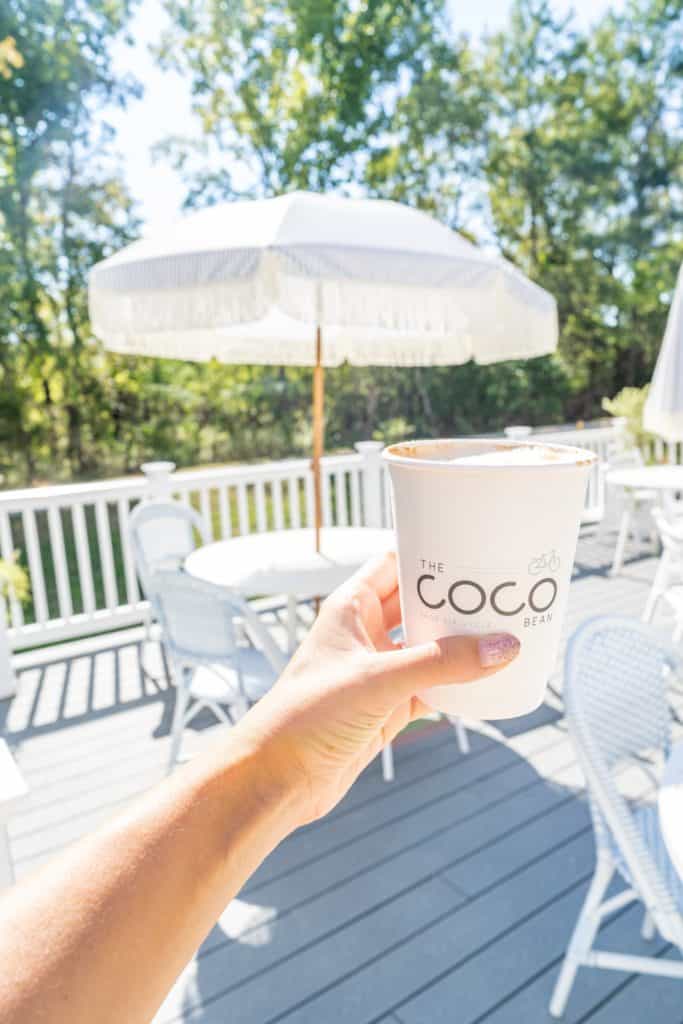 Where to Eat in Tyler for Microbrews
East Texas Brewing Company in downtown Tyler is a family-owned microbrewery started by two brothers. It provides a chill atmosphere and uniquely crafted beers, like the Brickstreet Blonde, a local favorite, as well as music, food, and even trivia events for their customers to enjoy. Check their websites for featured beers that you can take home canned or in growlers! Also, for a little challenge, see if you notice something on their cans. It's a hidden treasure, but something locals and East Texas Brewing fans really get into.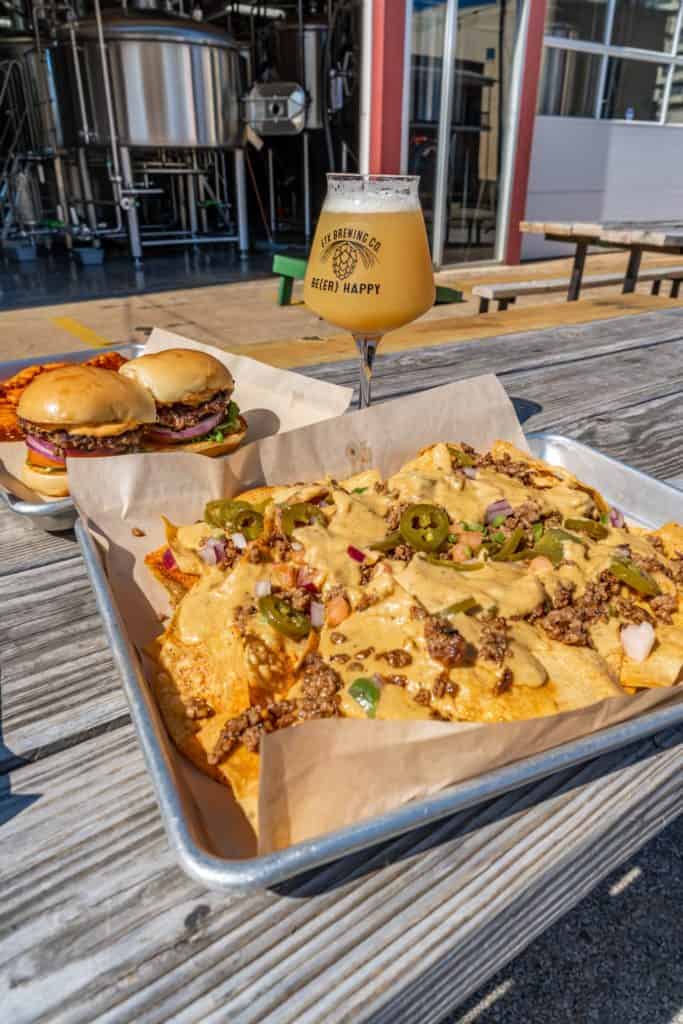 Where to Eat in Tyler for Steak & Wine
In addition to the amazing wine and spirit tastings available in The Grand Room, Kiepersol also has an on-site steakhouse, but you must book a reservation beforehand. The Restaurant is located on the estate and its menu is filled with trimmed steaks all cooked to perfection, as well as burgers, and seafood. Pair your meal with their wines and spirits and you're in for a night of luxurious dining with a side of breathtaking views overlooking the vineyard.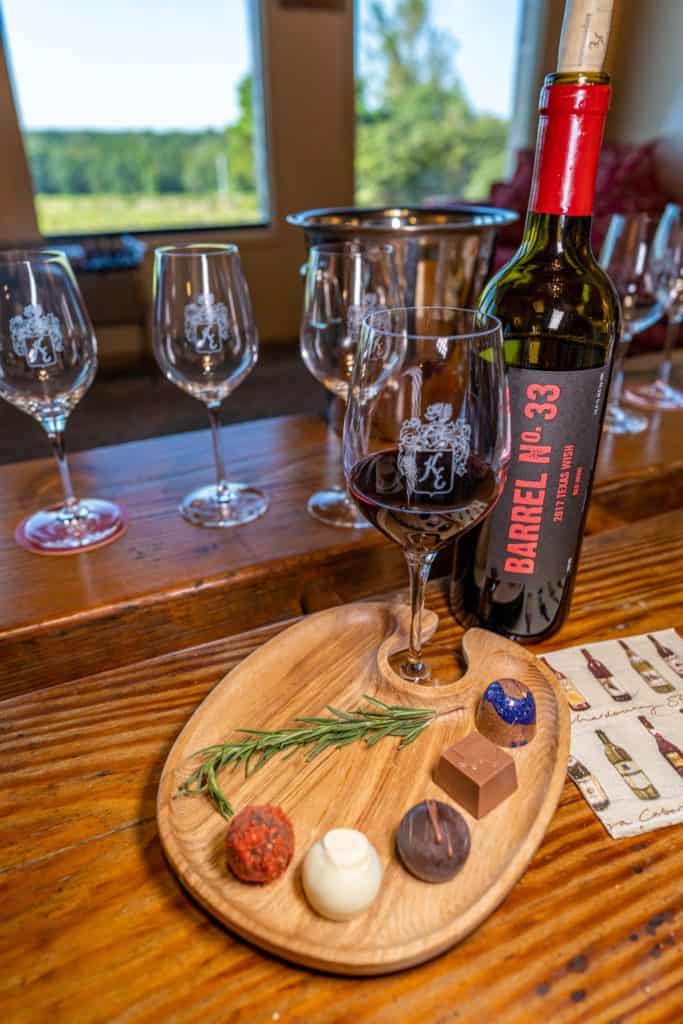 Where to Eat in Tyler for Something Totally Different
Join Culture ETX for an incredible meal crafted by amazing chefs, like Head Chef Lance McWhorter, a renowned chef who appeared on "Chopped" on the Food Network. He incorporates different styles into his dishes, such as Cajun, Middle Eastern, Asian, Mediterranean, and Latin American, all blended together to create a unique style of its own. It's a little bit of dinner and a show with their open kitchen where you can see them preparing the dishes near your table.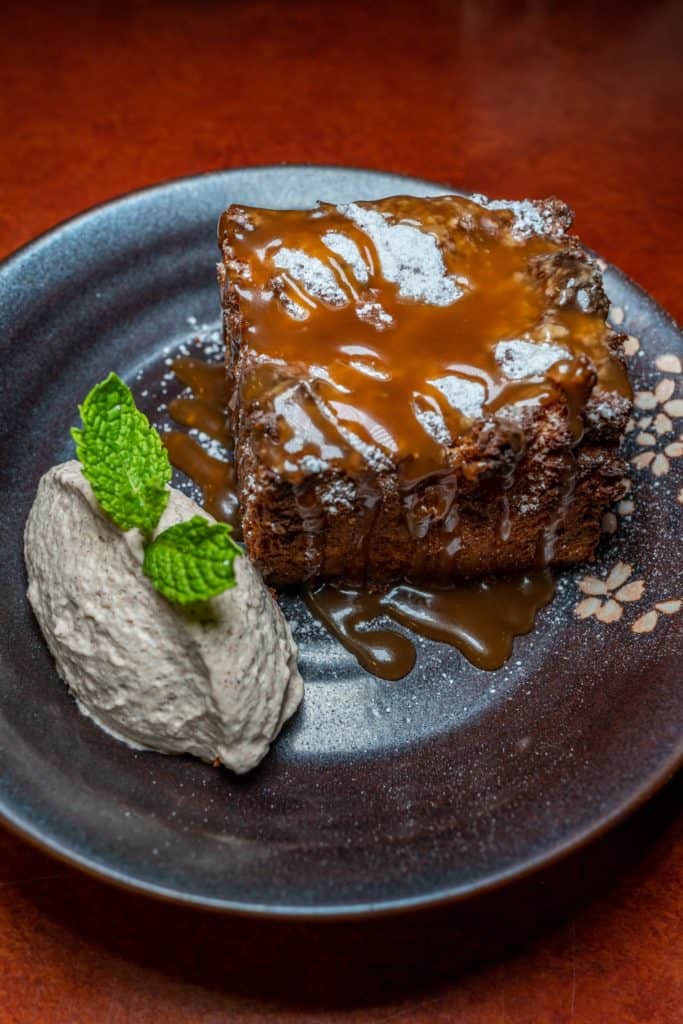 Where to Eat in Tyler for Quality BBQ
Stanley's Famous Pit BBQ is a family-owned restaurant serving East Texas-style BBQ that truly stands out. Its 70 different bottles of American whiskey, bourbon, and rye; their famous Motherclucker, a smoked chicken sandwich on a toasted jalapeno cheese sourdough bun with spicy BBQ mayo, an overeasy fried egg, and candied bacon, plus their breakfast bowl, and vegetarian tacos make Stanley's BBQ a top tier BBQ joint. It was even recognized in the Texas Monthly Top 50, so you must stop by while you're in Tyler!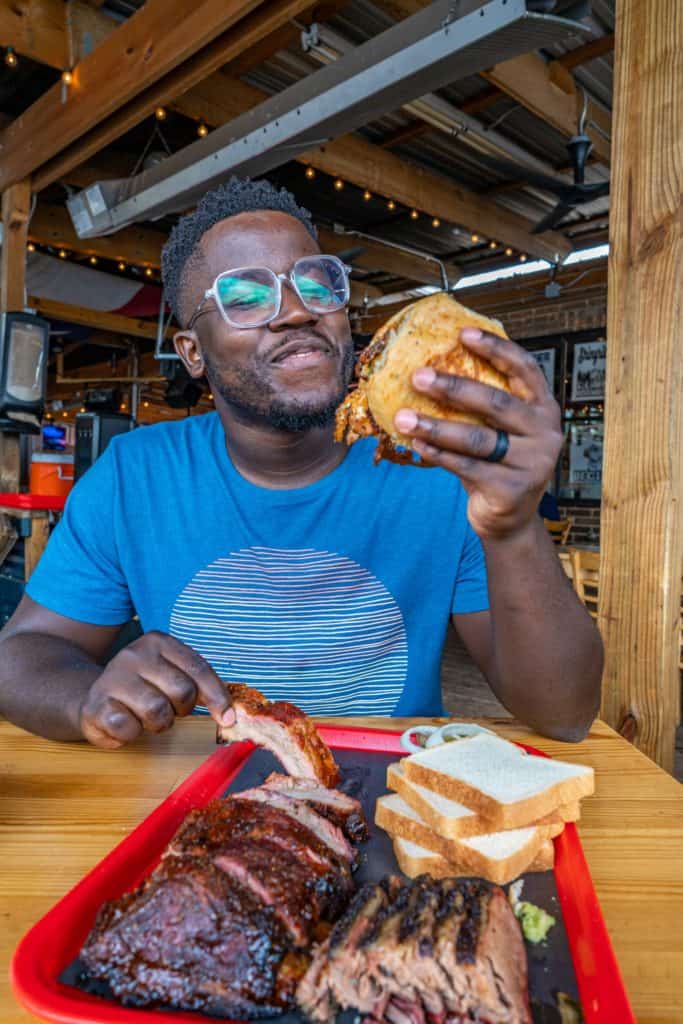 Where to Eat in Tyler for Mexican-Style Seafood
Visit one of the three Don Juan Mexican Restaurants in Tyler TX for truly delicious Mexican-style seafood. Whether you're in the mood for traditional Mexican breakfast or your favorite style of flautas or enchiladas, or you want to try something different like gulf oysters or octopus, Don Juan's has been serving up fish and shrimp tacos since 1997. Don't forget to try their top shelf michelada mix that you can also take home with you!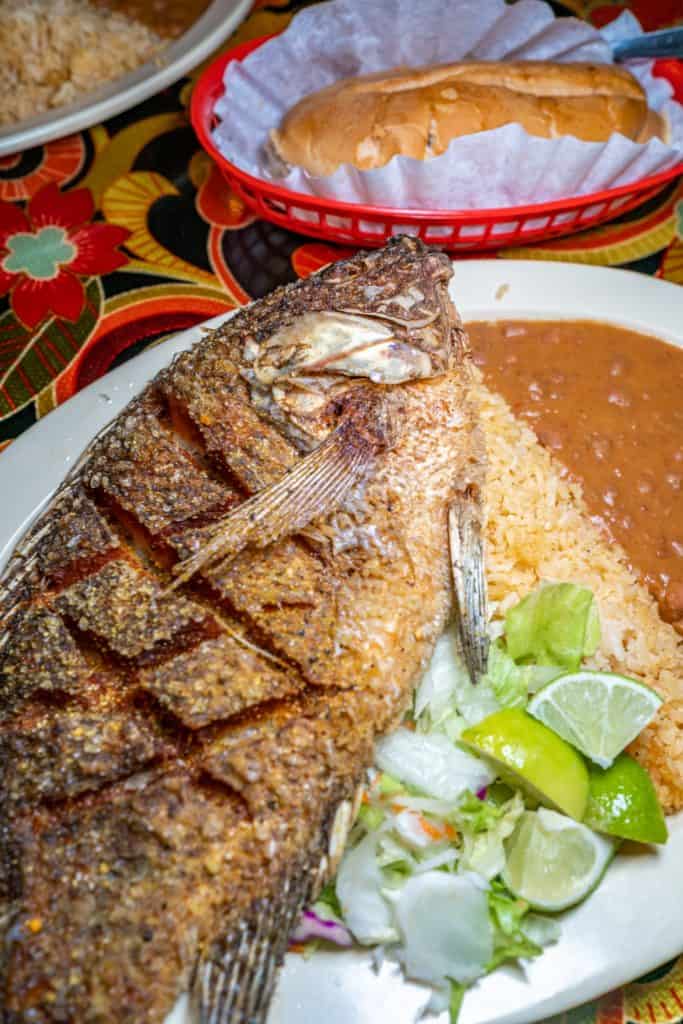 Where to Eat in Tyler for Vegan Options
An upscale coffee shop experience, Café 1948 offers organic cold-pressed juices, in-house made dressings, sauces, and cashew milk, and an abundance of vegan options, including vegan nachos. Stop in and enjoy the natural light that filters in through its floor-to-ceiling windows as you sip your locally roasted coffee. And because Tyler is known for its roses, you can't miss out on their rose matcha latte!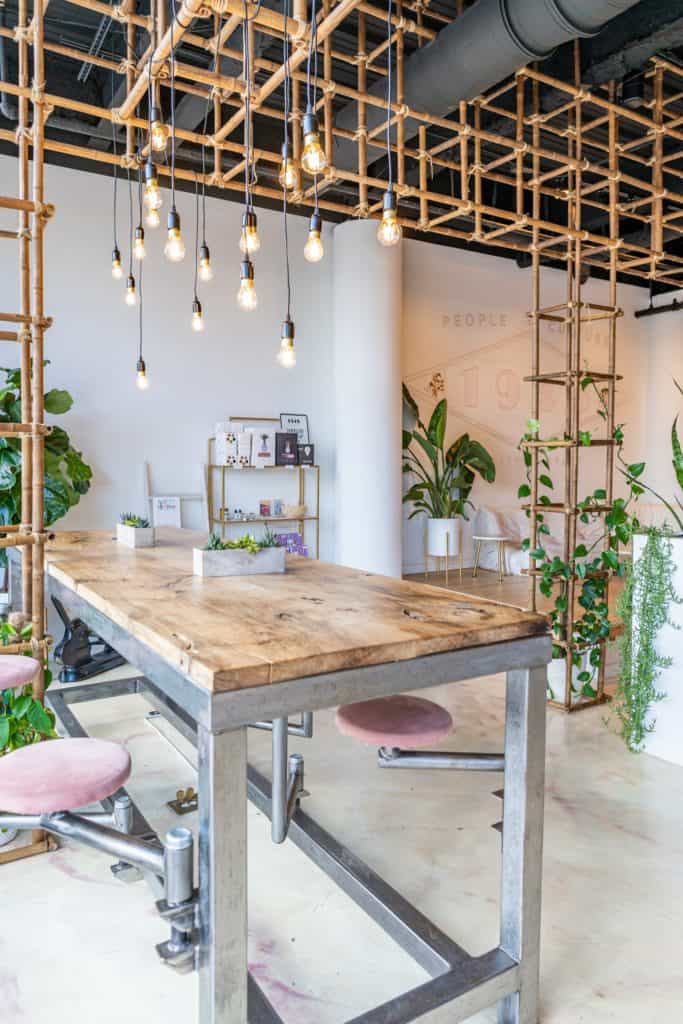 Where to Eat in Tyler to Support Small Growers
The Foundry Coffee House strives to create a community amongst all that contribute to the success of their business, from the coffee beans sourced from family farms to the work of local artists that adorn the walls. As a part of a non-profit, The Foundry Coffee House provides fair pay, minimizes their waste, and donates to organizations in need, both locally and internationally. Taste their locally sourced, organic, and gluten-free sweet treats and their scrumptious quiche or savory croissants and, of course, their small-batch roasted coffee.
Where to Eat in Tyler for Fresh Pastries
Lucky for you, you don't have to go to New Jersey to experience the great talent of the Cake Boss because we have our own in Tyler TX. Aside from their fantastic specialty cakes, they also serve scrumptious, fresh pastries daily. They bake all varieties of coffee cakes, Danishes, bear claws, muffins, and cupcakes in-house and during the Holidays are known for their gingerbread men and women. The trays and trays of baked goodies will be irresistible, but you won't be disappointed, so give into the temptation and support 70+ years of this Tyler tradition.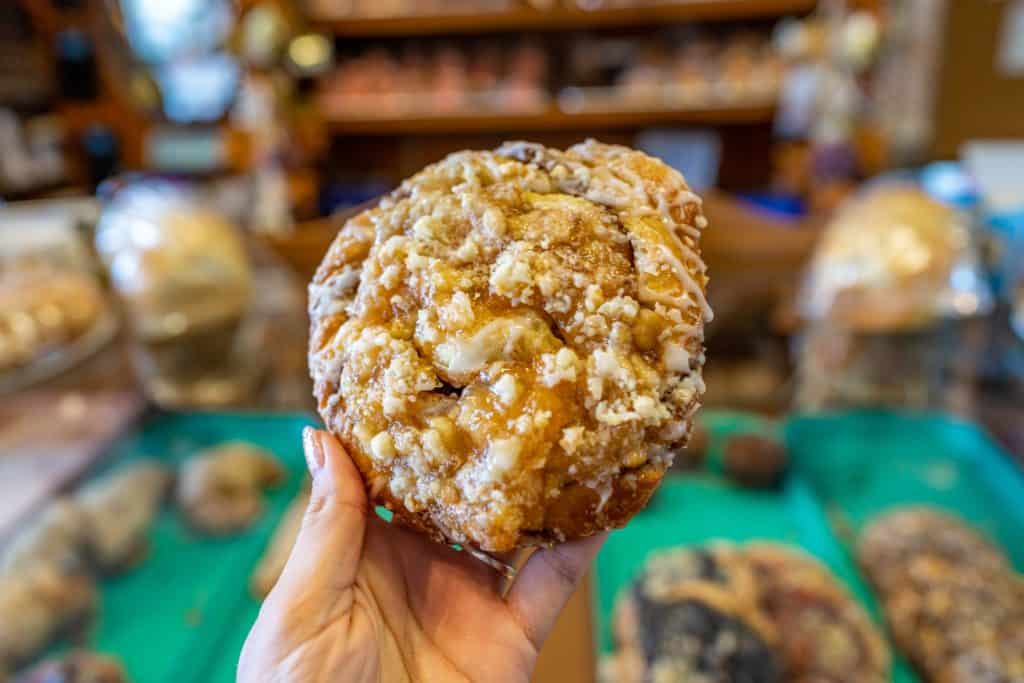 Where to Eat in Tyler TX: Final Thoughts
Whether you choose a luxurious steak dinner after a wine tasting or messy BBQ like you've never had before, you'll feel like a special guest no matter where your cravings take you. They have you covered for every meal with activities to complement them. It's all about eating well, doing good by the community, and having fun in Tyler TX.