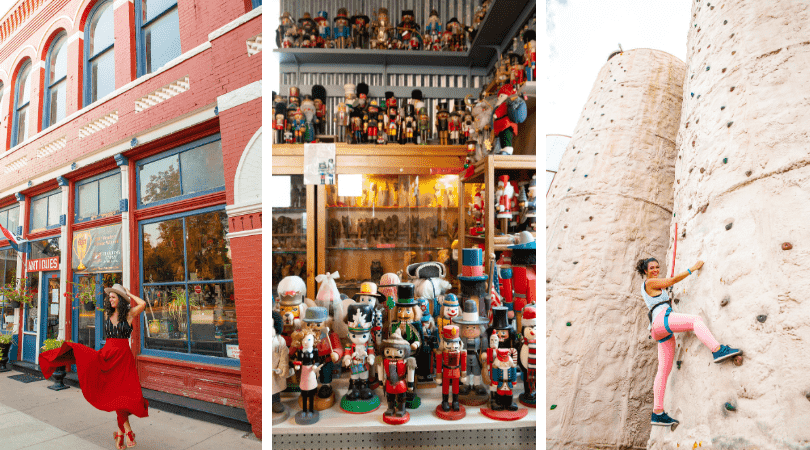 From a famous haunted house to quirky attractions, and historical significance, Seguin is a getaway close to San Antonio that's full of adventure, strange things to see, and a whole lot of fun! I grew up driving through Seguin, but never really took the time to explore until recently. We ended up having so much fun and were surprised at just how many things there are to do in Seguin!
Check Out the Nutcracker Museum
Pape's Pecan House is home to over 8,000 nutcrackers of all kinds! It's a fun little spot to wander around, try out the different kind of pecans, and become a pecan expert! The owner really has an impressive collection of nutcrackers from Wizard of Oz themed, Star Wars, past presidents, nutcrackers from around the world, and more! We made sure to grab some pecans for the road!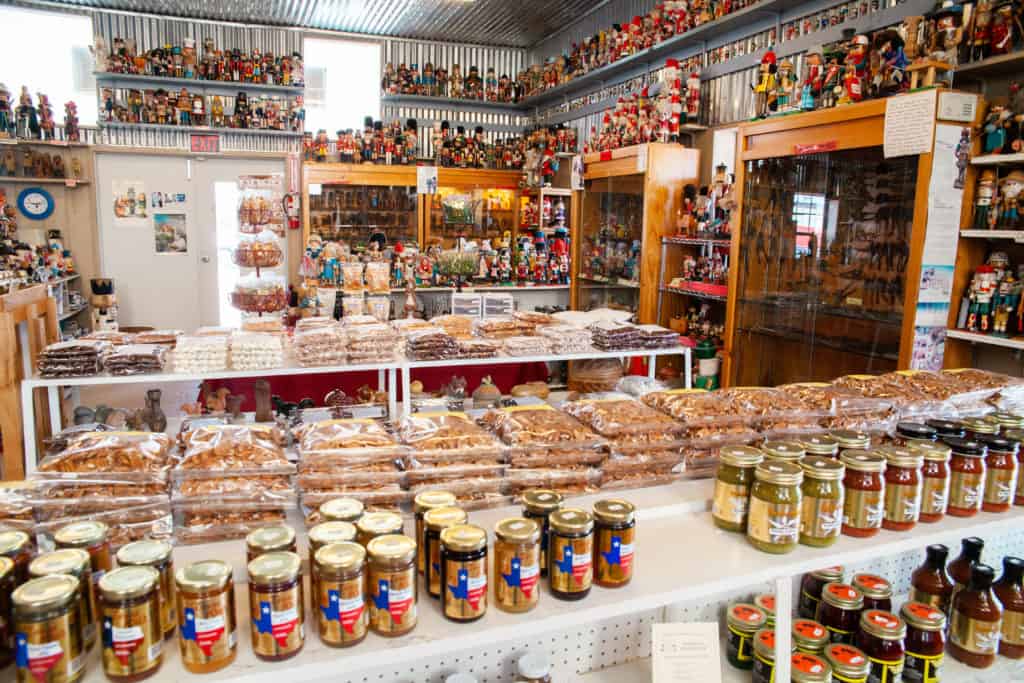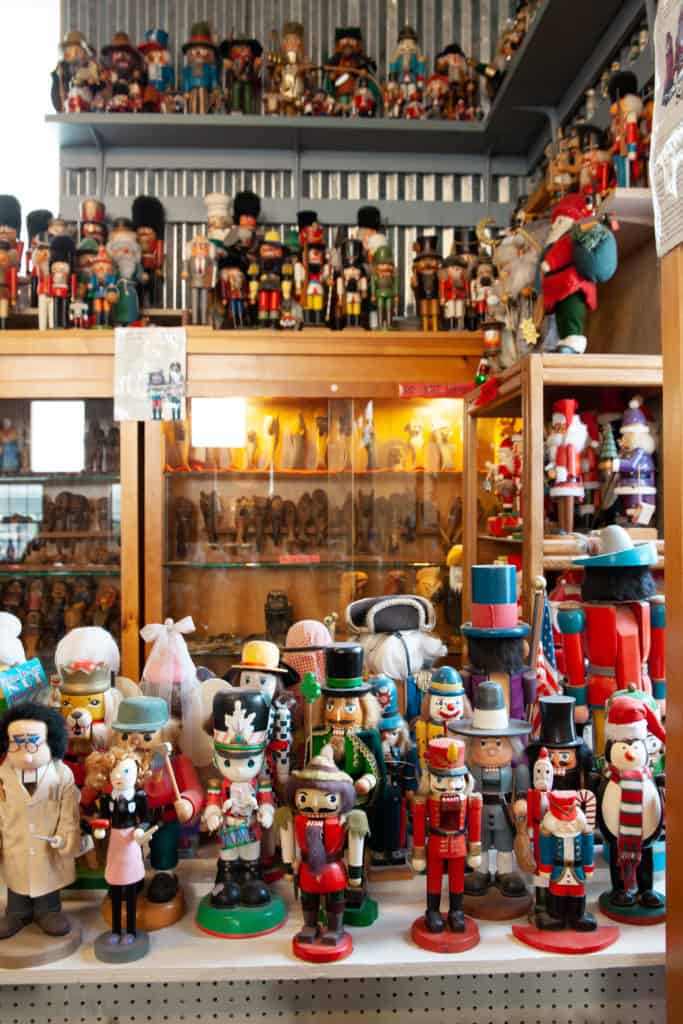 Visit What May or May Not Be the World's Largest Pecan
Do you say Pe-can or Pe-con? Either way you can admire Seguin's quirky claim to fame as the world's largest Pecan. Kind of. Apparently some other city not in Texas (and therefor not as important) is the current record holder and sends postcards to make their point.
But we're Texan and ain't no one going to come in our way because everything's bigger in Texas (even if it's not). Plus there's kind of a memorial in front of the court house so not much more we can do. Technically Seguin put the actual pecan on wheels so it's now the world's largest mobile pecan! Last seen sitting outside Pape's Pecans.
Get Your Heart Racing
Seguin even has its own amusement park where you can get all your thrills! If you're looking for an affordable amusement park where you can ride the rides as much as you want without having to wait in long lines, then ZDT is perfect. They have a parachute drop, the crazy toucan, some roller coasters, water rides, go carts (one of the most fun courses I've seen), and my favorite – the rock-climbing wall! On top of all that, you have unlimited access to the arcade. That means unlimited air hockey, racing games, a cool snowboarding game, and more!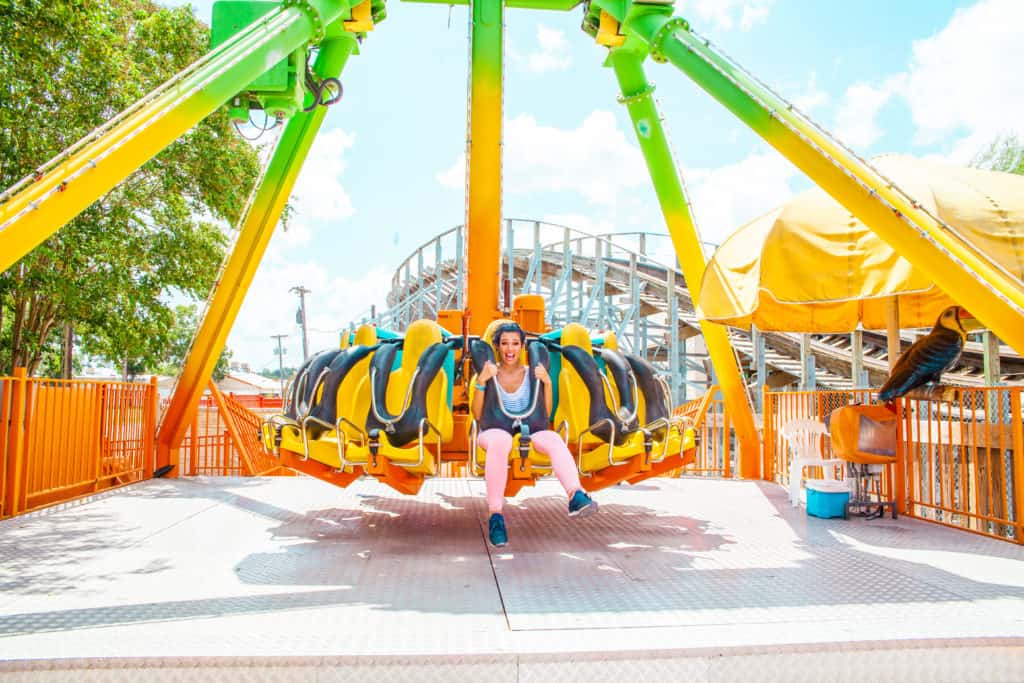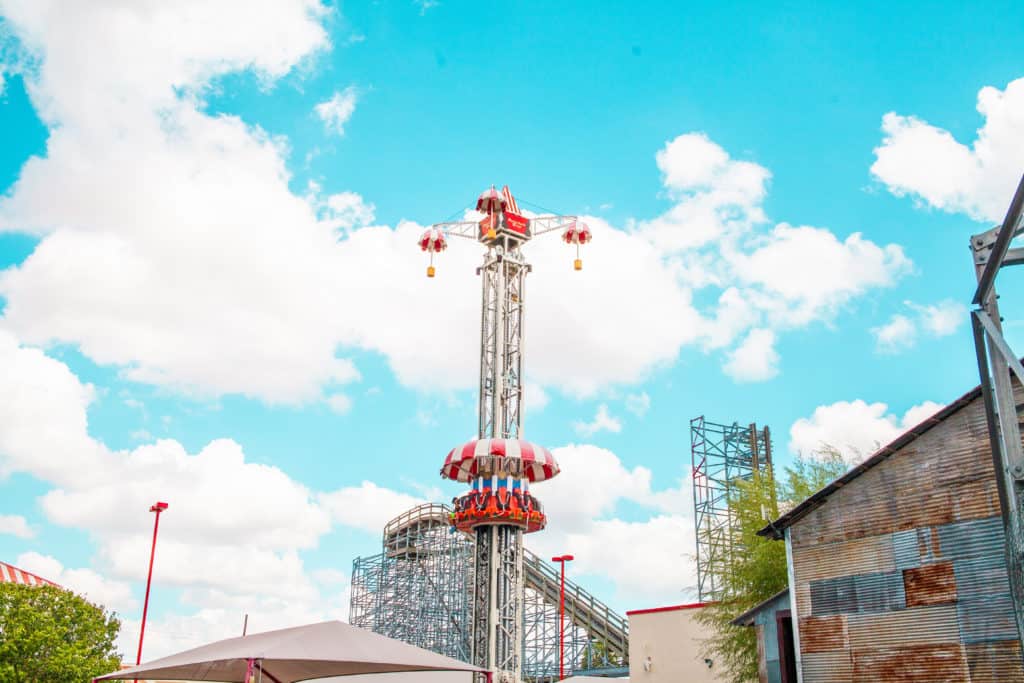 Find Vintage Treasures
We had a lot of fun checking out some vintage finds at Sol Y Luna and the Travelling Gypsy! From home goods, to furniture, cigar case purses, and more, who knows what treasures you'll find!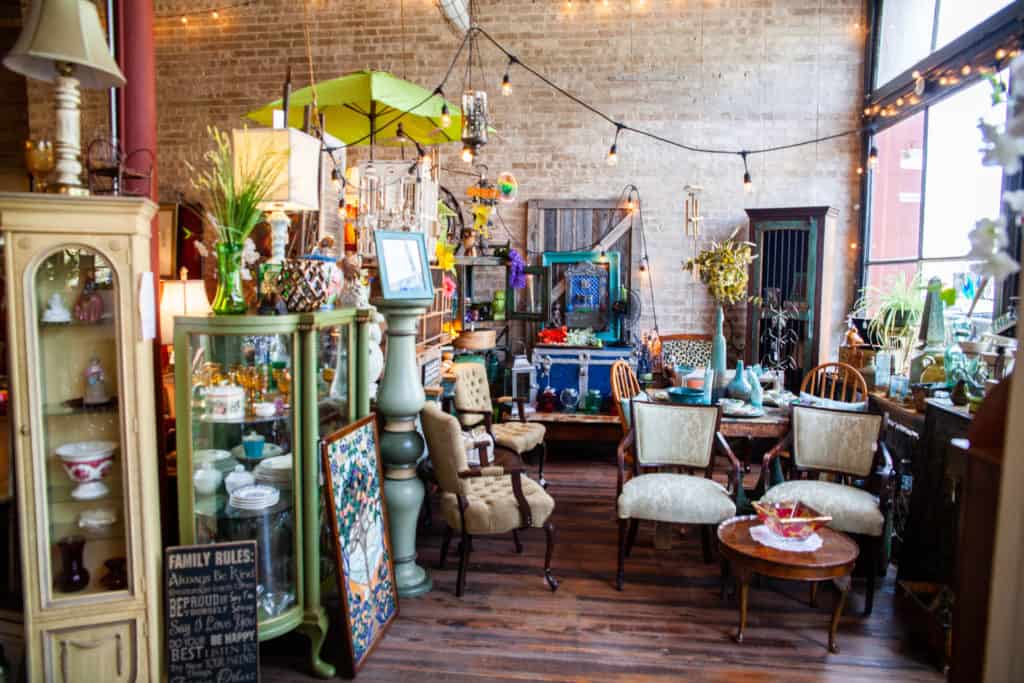 Get Your Craft On
I love the pottery painting studios but You're So Crafty goes above and beyond with additional crafts that you can make and take home! Here you can drop in for jewelry making, mosaics, felting, pottery painting, glass art, and more! Perfect for when it gets rainy, you need a break from the heat, or you just want to relax and create. Plus, you can check their schedule for other activities.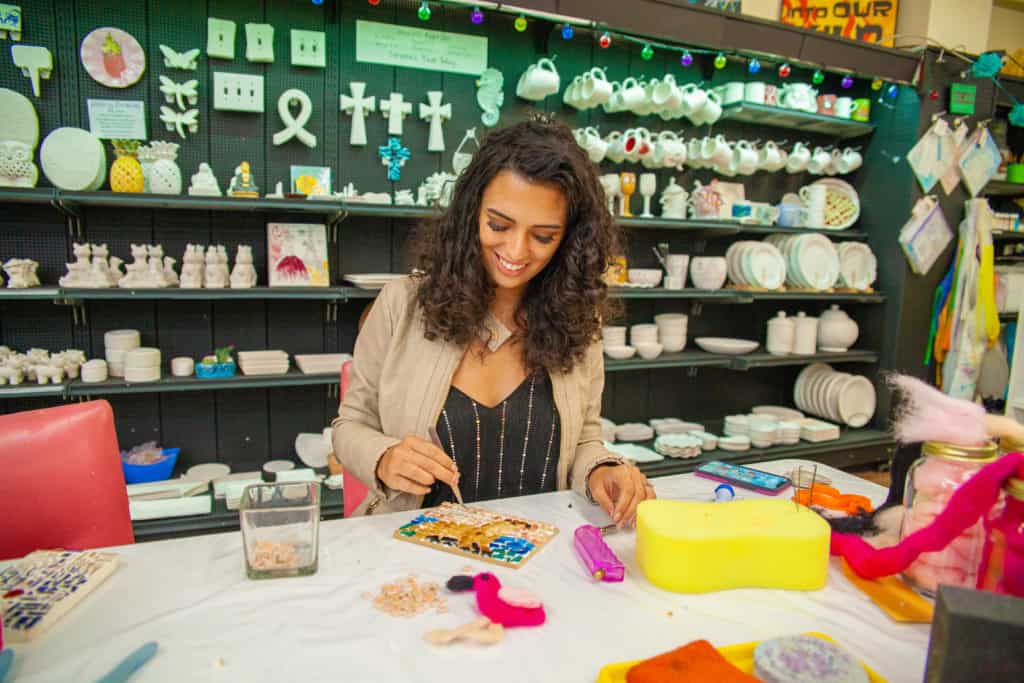 Go Shopping
I love going shopping in small towns because of the unique items, but often because while there, you get to meet the person who had the dream and support their creation! Spend some time wandering around the downtown square and a little beyond for fun finds!
If you're looking for some fun home goods, Keeper's Interiors is just the spot. They have beautiful artwork along the walls, small decor, and customizable furniture. You can add different patterns. They also have regular chalk painting classes if you are a DIY-er. Since we're in Seguin and they're famous for their pecans, you might want to grab a pecan candle so every time you light it you can think about your trip to Seguin. But seriously, it's heavenly and even when we use it at night, the aroma is still there the next day.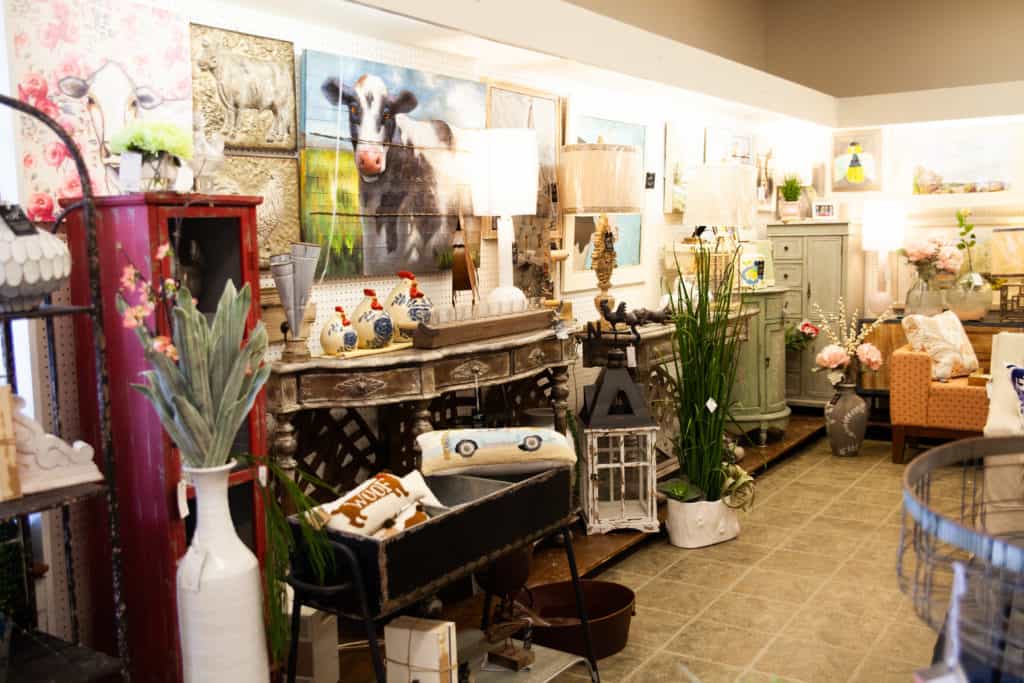 Serenity Boutique is the cutest little boutique full of fun and fashionable finds. Their team can help you perfectly style an outfit for any occasion and they have so many adorable items. Plus the blue building really stands out in this small town! If you're on a budget, they even have an $8 rack full of fun finds.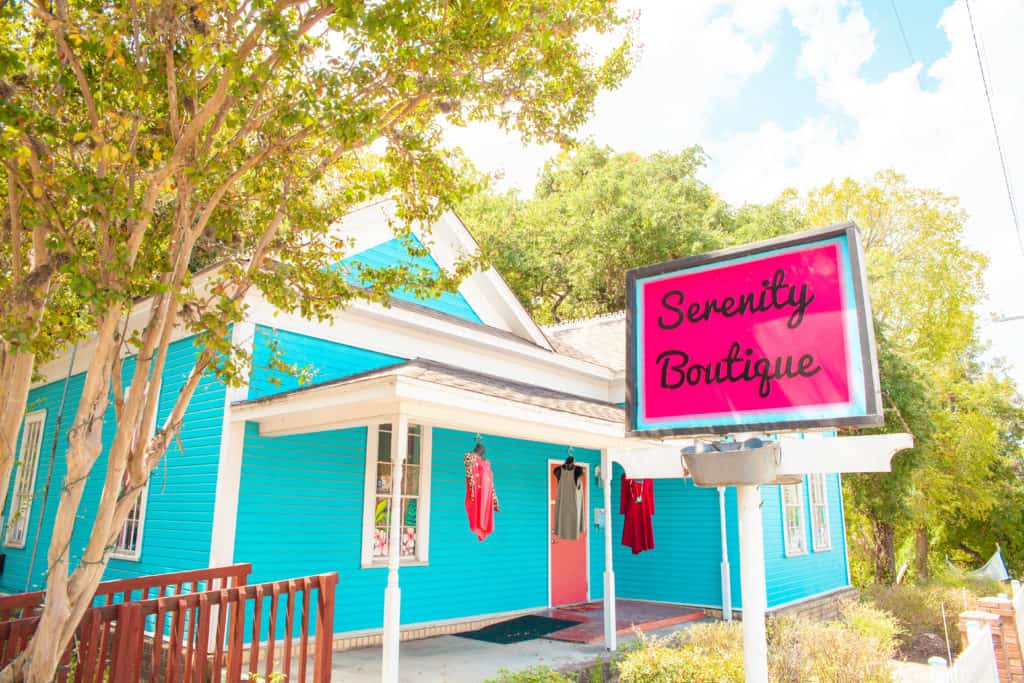 Gift and Gourmet reminds me of a department store! They've got a little bit of everything and this is absolutely where I'd go shopping regularly for all my kitchen items. You can even do your registry here. They have all the kitchen gadgets you need, locally made items, cute gifts, jewelry, and more.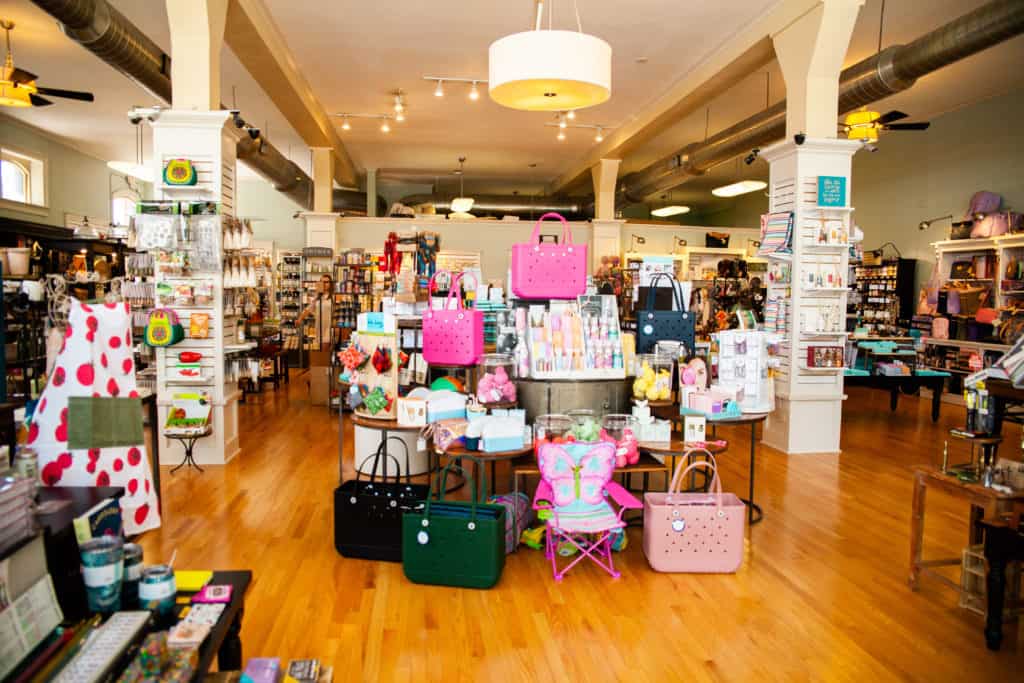 The Shops at Design Associates is hard to describe in the best of ways. It's an eclectic collection of unique finds, funky trinkets, jewelry, and more. You'll find a little bit of everything and more here.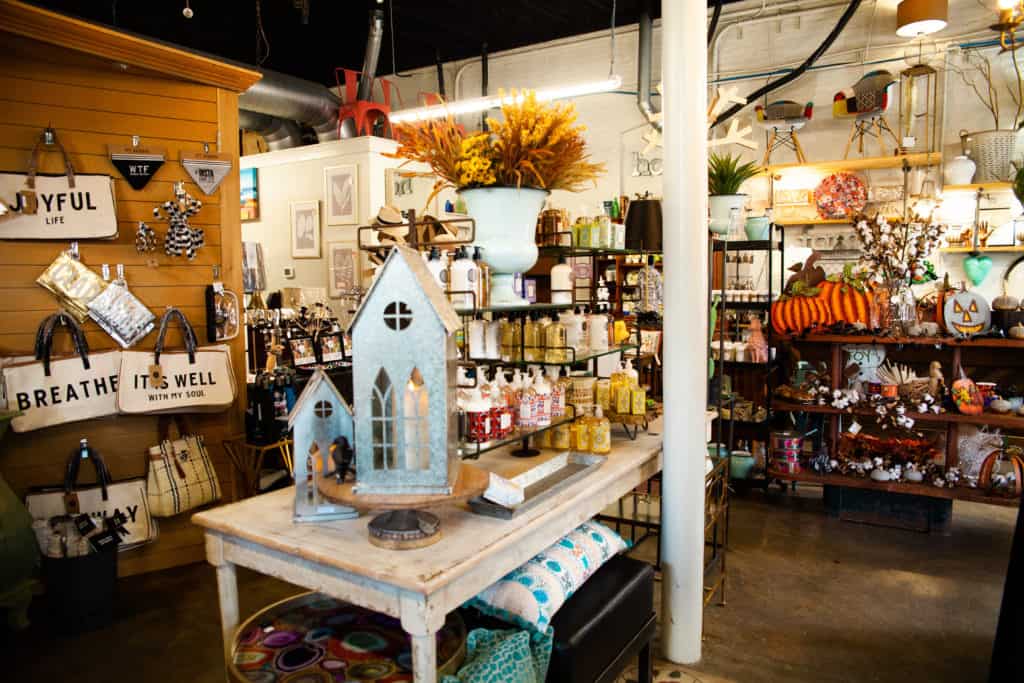 Eat at a Power Plant
The Power Plant Grill used to be an operating power plant. Now it serves as a one-of-a-kind restaurant serving up great cocktails, steaks, fried fish, and more! You can walk across the bridge overlooking the water.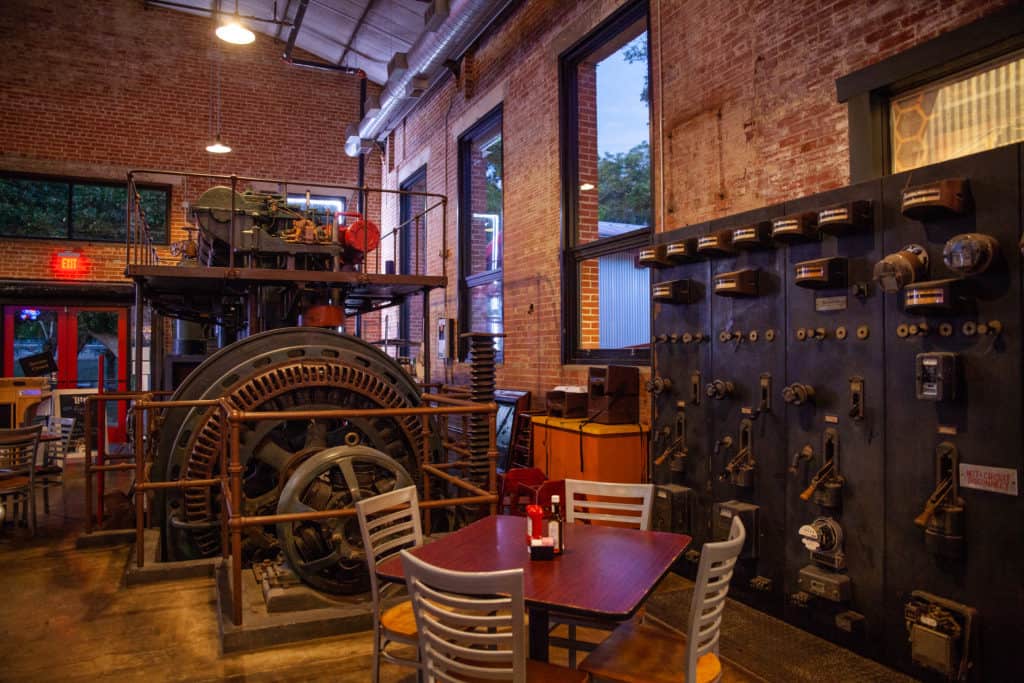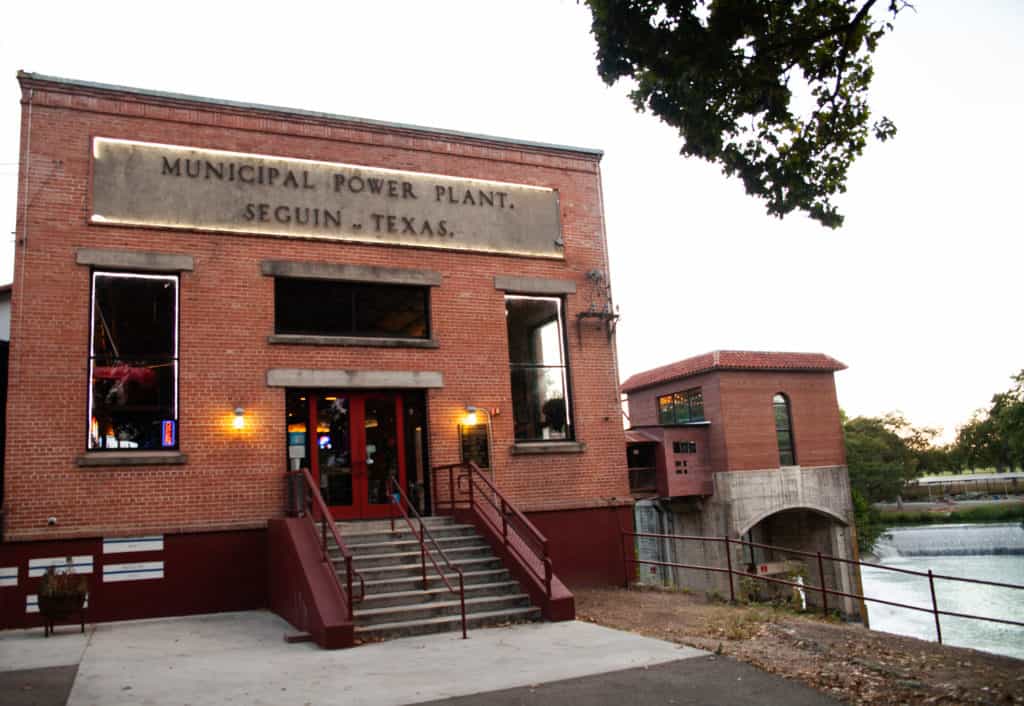 Explore A Haunted House
The Magnolia Hotel is a famous spot for ghost hunters and fans of the paranormal and has even been rated as one of the most haunted houses in Texas! Part of the hotel has been restored to represent how it looked during its time of two-room cabin turned stagecoach station, hotel, and even at one point, a jail! The other part remains in its latest state and unrestored. On Saturdays you can take a guided tour, or you can book their AIRBNB to stay overnight!
Not into ghosts? This hotel is rich in history that's worth taking the tour for.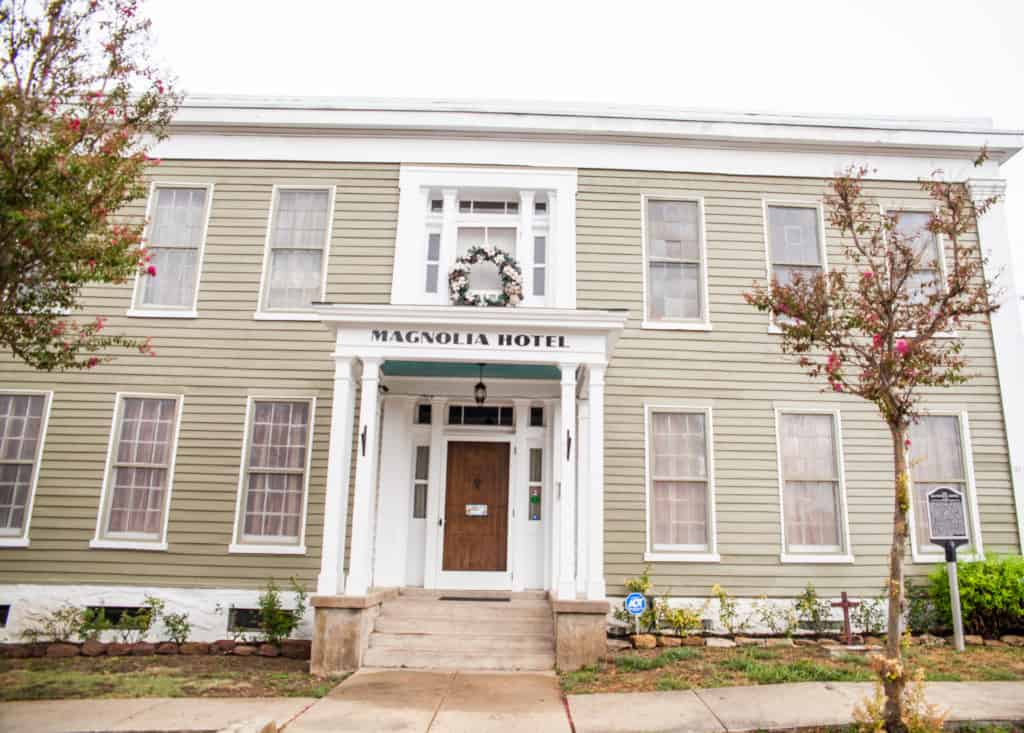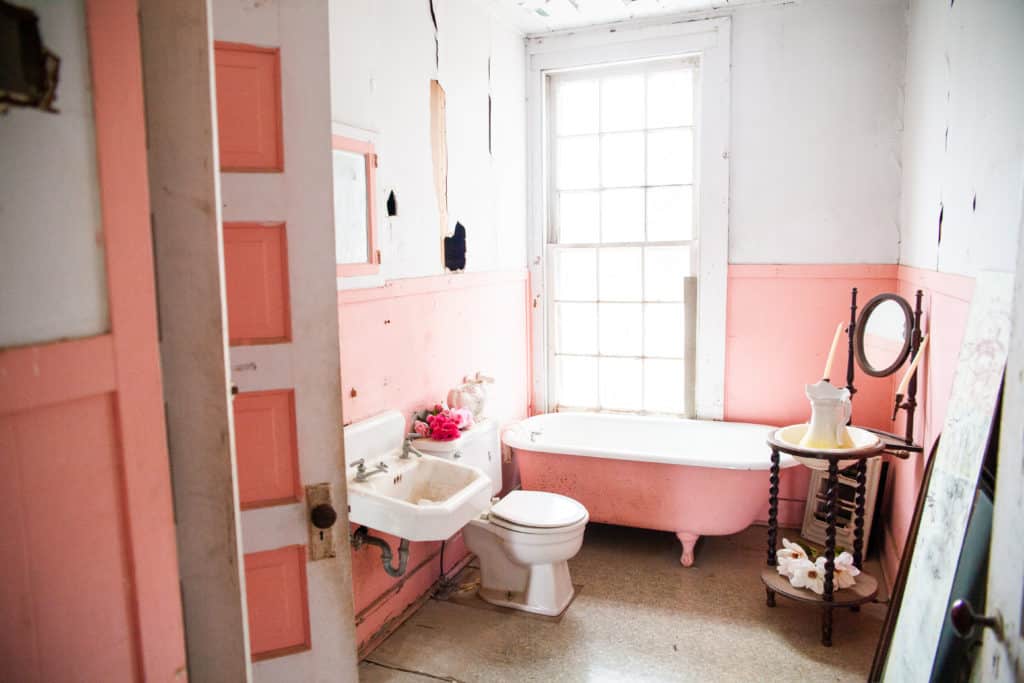 Grab Wings & a Drink To-Go
I don't know if there's ever a bad time for wings! And with 16 different flavors, there's certainly something for everyone! My favorite were the buffalo lemon pepper wings wrapped in bacon. Yep! They have bacon wrapped wing! Funny enough for a wing place, they're even famous for their burgers. You can order the Grand Poobah, a massive burger with double the meat, double the cheese, and a special Poobah sauce.
On top of that, they have an extensive list of frozen cocktails including margaritas, daiquiris, pina coladas, and more. And you can take them all to go! Perfect for grabbing a drink to take to the river or back to your hotel!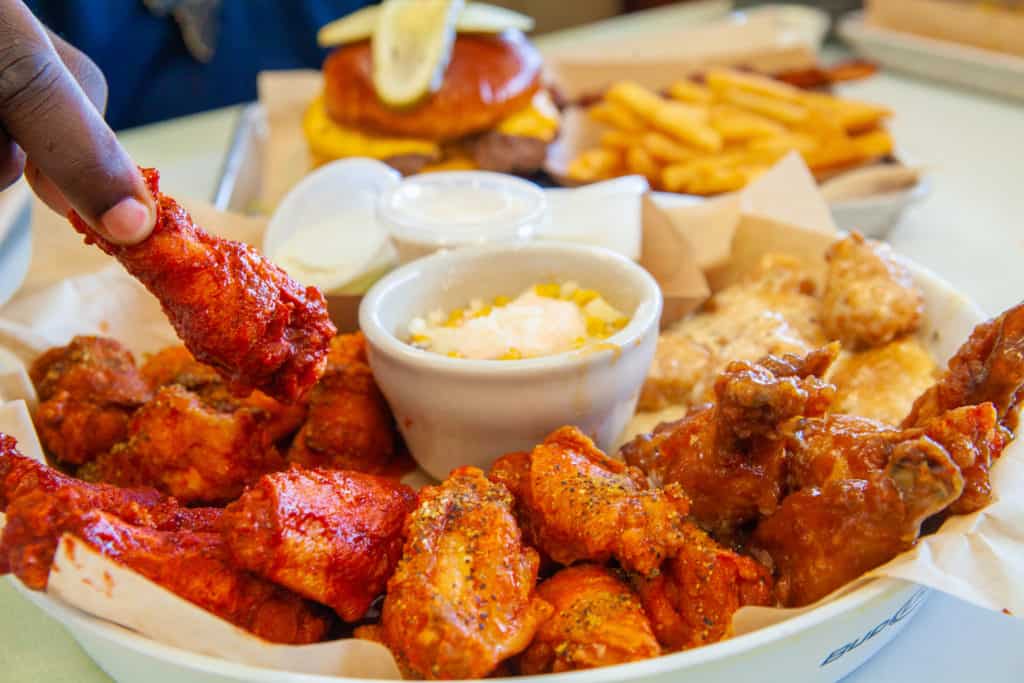 Relax by the River
Son's Blue River Camp sits along the teal blue waters of the San Marcos River. You can rent a two-story or one-story cabana for the day, perfect for grilling, relaxing on a hammock, and tubing on the river. Thanks to our Toyota RAV4 we had plenty of storage space in the back to bring along everything for grilling and a day at the river. We've had so much fun with our RAV4 for all of our Texas adventures and all of the versatility it provides. Not to mention the incredible gas mileage we got for such a spacious vehicle! Read all about our experience at Son's Blue River Camp.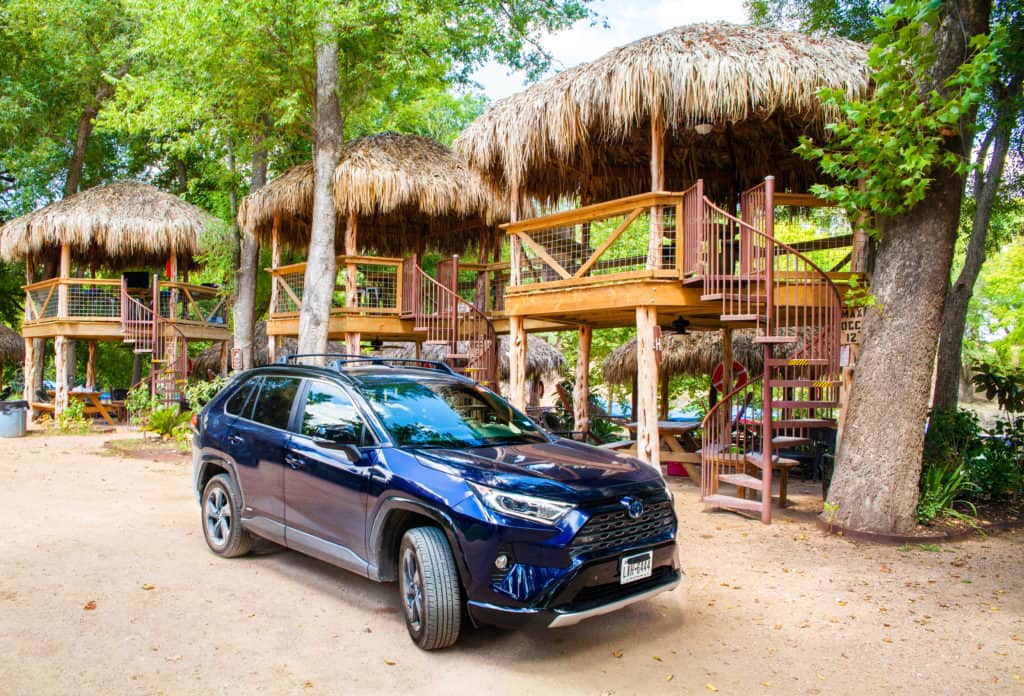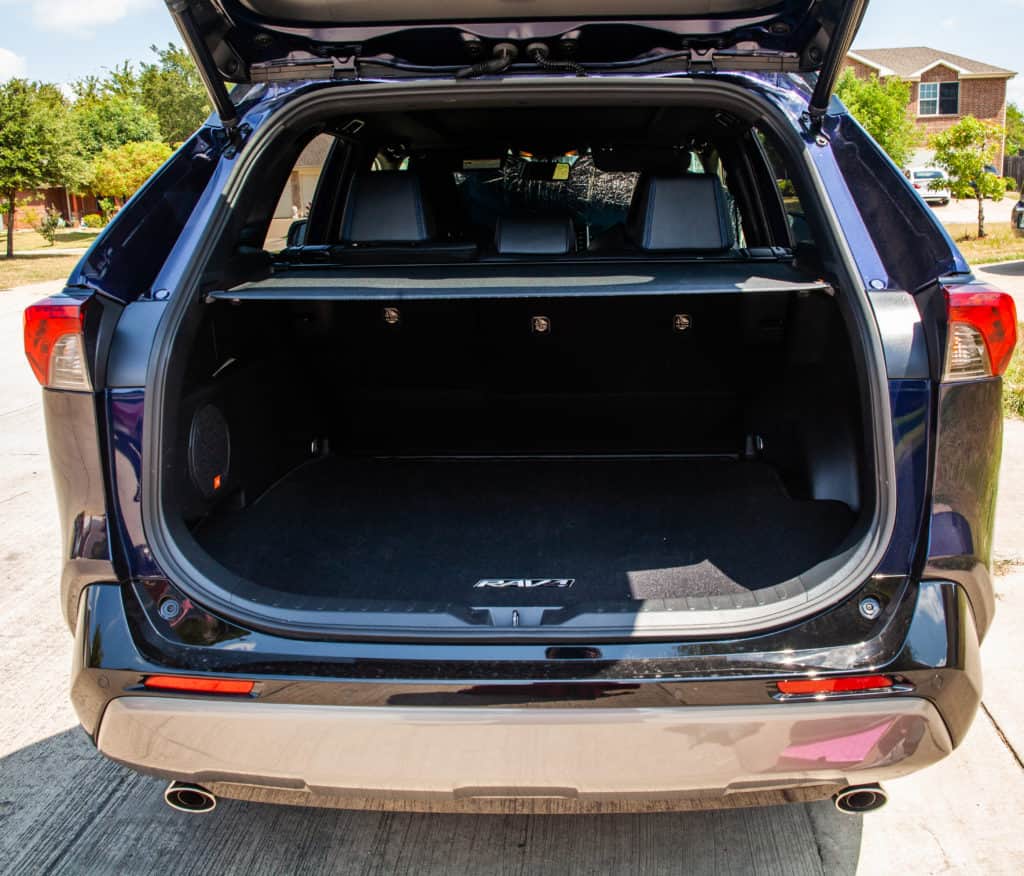 Discover the History of Seguin
As Seguin is one of the oldest towns in Texas, it makes the perfect trip for history lovers. You can go on a self-guided historical buildings tour, and then head over to the Heritage Museum where you can view artifacts and learn all about the town.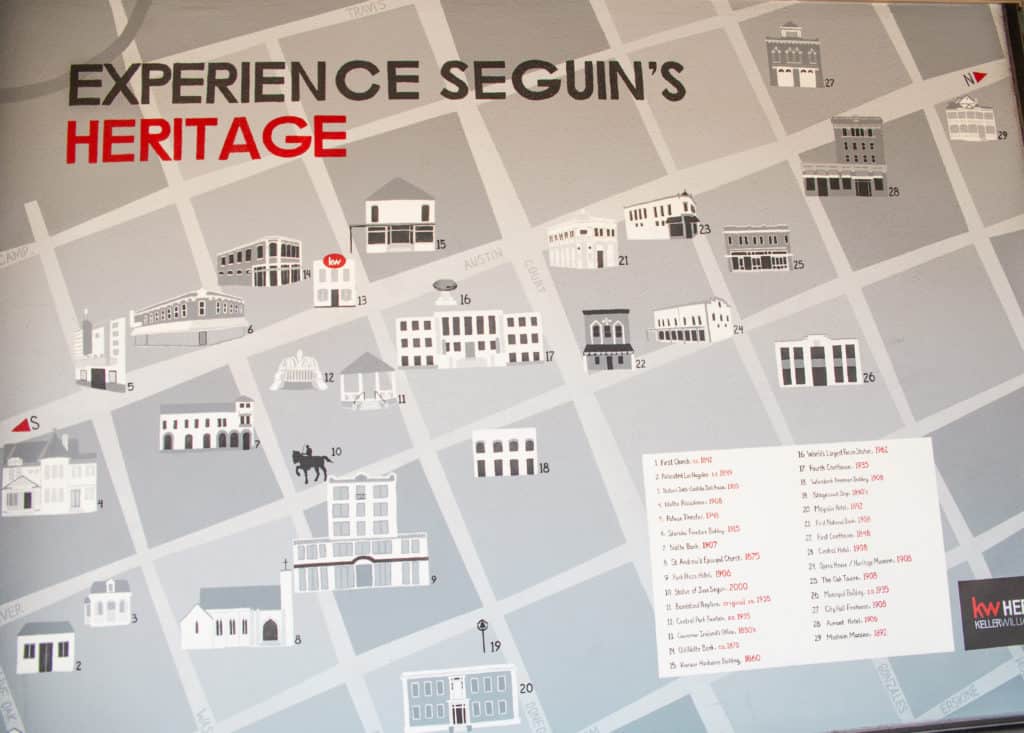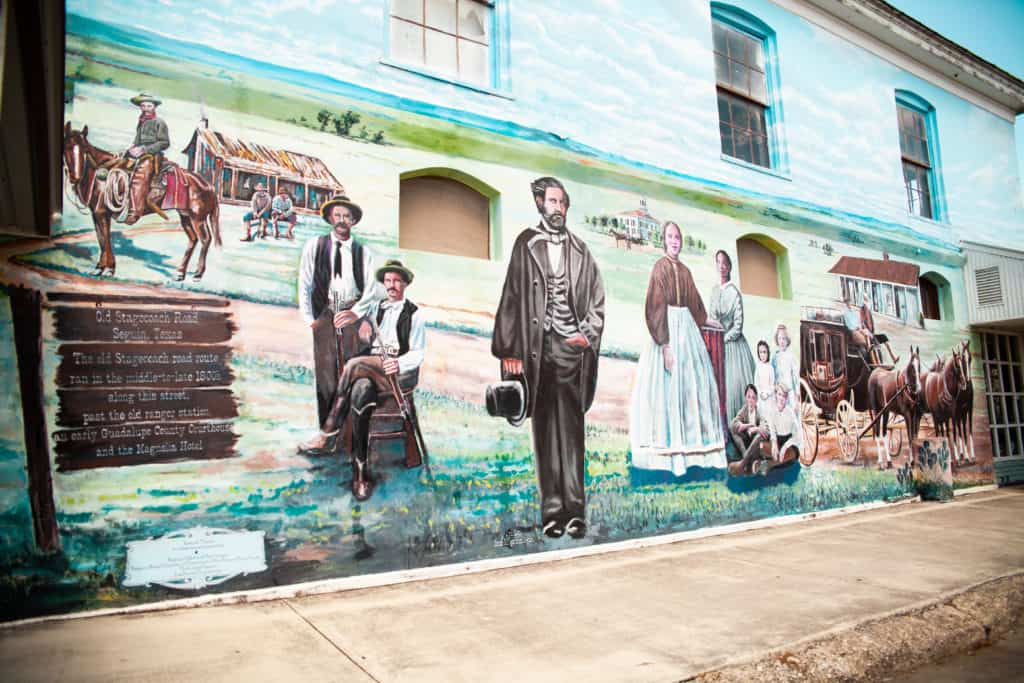 Step Back in Time
Afterwards, head over to Heritage Village that has preserved these buildings, some dating back to 1849. You can view the homemade adobe building built by a German immigrant and other historical buildings. One of my personal favorites was the Dietz Dollhouse (the left building). This house was created by Louise Dietz for his adopted daughter who arrived on an orphan train, before organized foster care was in place.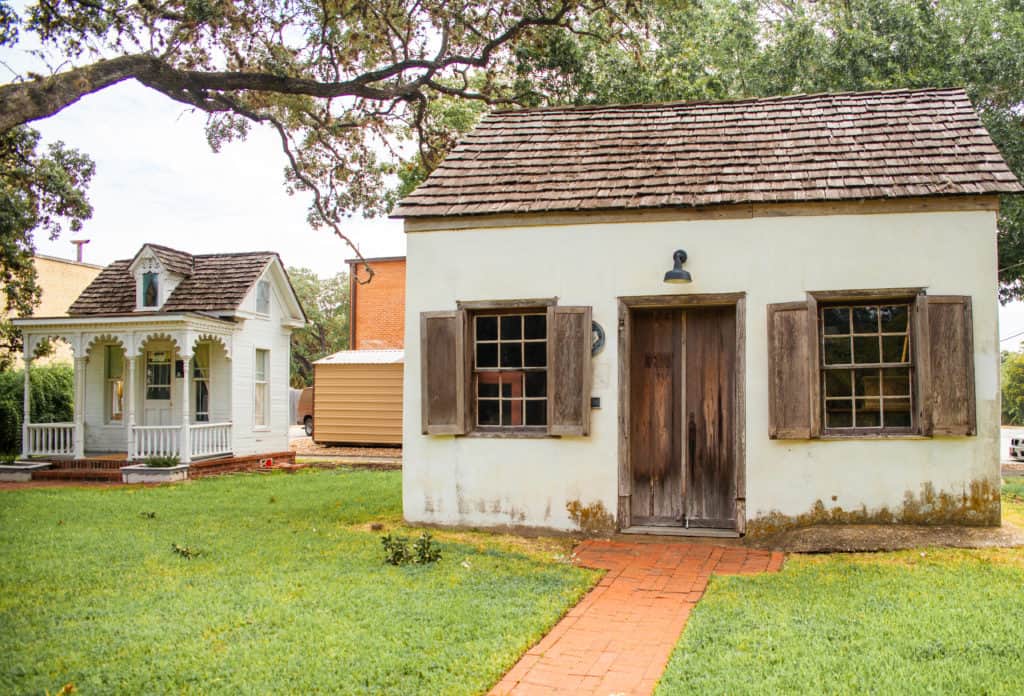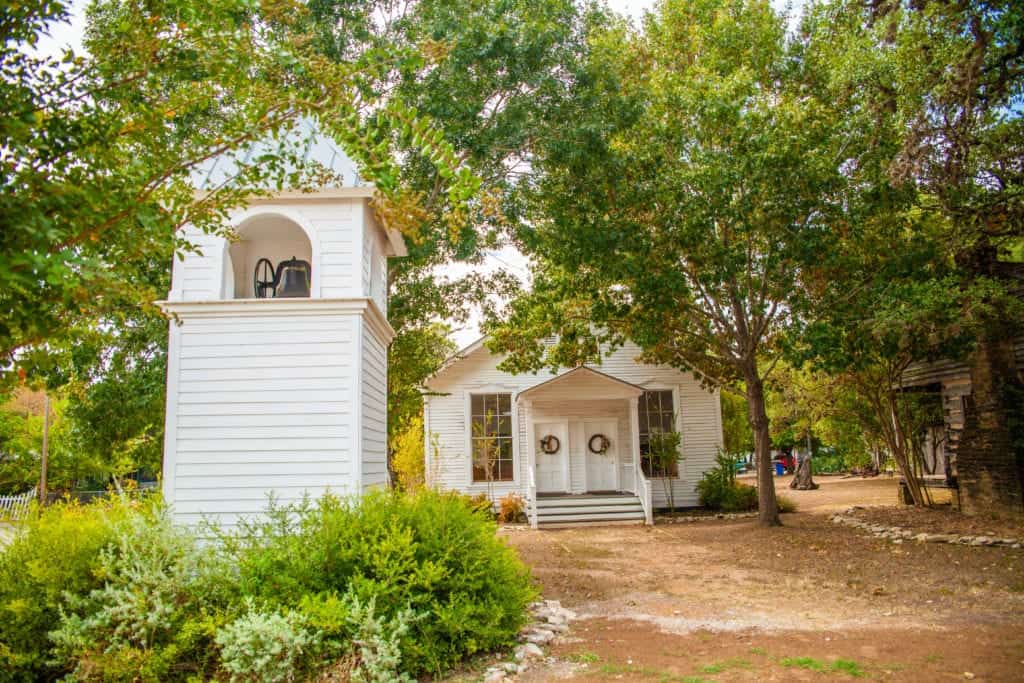 Indulge in True Southern Cooking
Mouthwatering hand breaded fried green tomatoes, pickles, and chicken fried steak can all be found at Dixie Grill! This is real Southern comfort right here! The staff takes so much pride in their food, and I can't blame them! Everything was delicious. They serve your sweet tea in handheld pitchers, and you're sure to get good Southern portions.
Now I've never been a fan of banana pudding, but the people assured me it was the best in Texas, so of course I had to try some. After taking one bite, I learned that I had never experienced a TRUE banana pudding. Whether you're a fan of banana pudding or not, this one might just change your life… I mean mind. No room? It makes a great to-go to take home for a late night snack.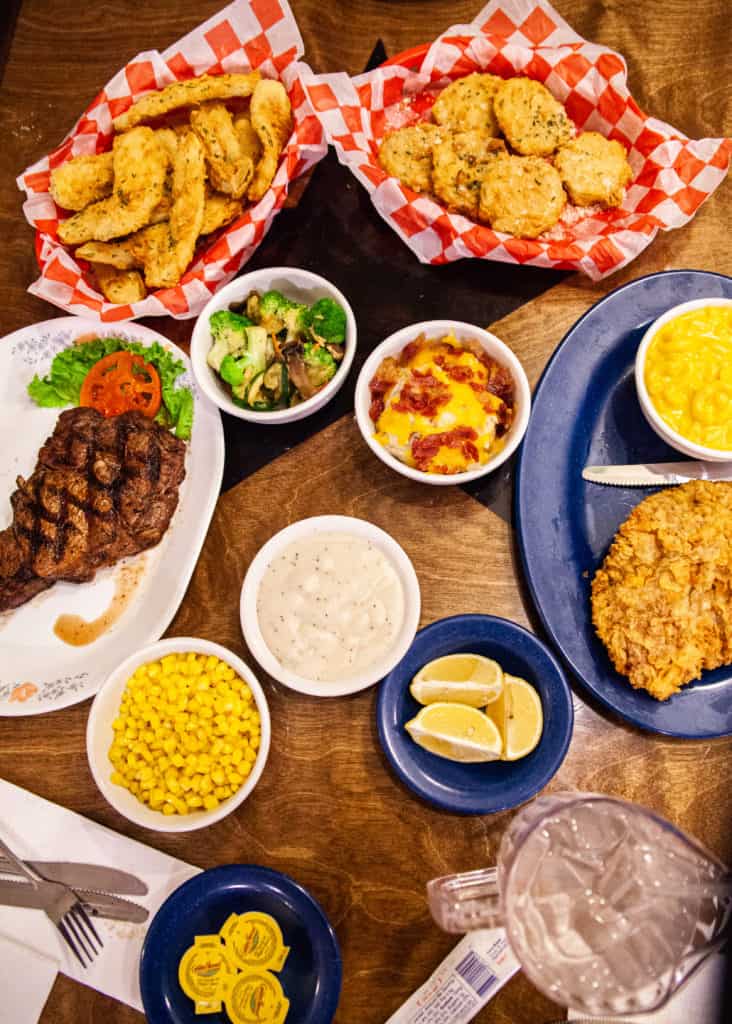 Sip on Mead & Wine
Mead, a honey wine, is slowly increasing in popularity, but it's the people behind Texas Mead Works who put passion behind a high-quality mead. At their tasting room, they have a large selection of meads from semi-dry to super sweet! One of my personal favorites was the Necromancer with notes of butterscotch. In addition to their tastings, they host regular events such as murder mystery nights, festivals, and more. Can't stop by anytime soon? They're at most major liquor stores. They also have a winery on site, Blue Lotus Winery, where we enjoyed a selection of fine wines including those grown straight from their own vineyard.
One thing I loved about this place is that the owners are passionate about their Mead & Wine. What started out as a small tasting table in front of their house is now scaled into a full operation with a location in Seguin & Hye (on the 290 trail). Still you're likely to catch the owners behind the counter sharing their love with the people who visit.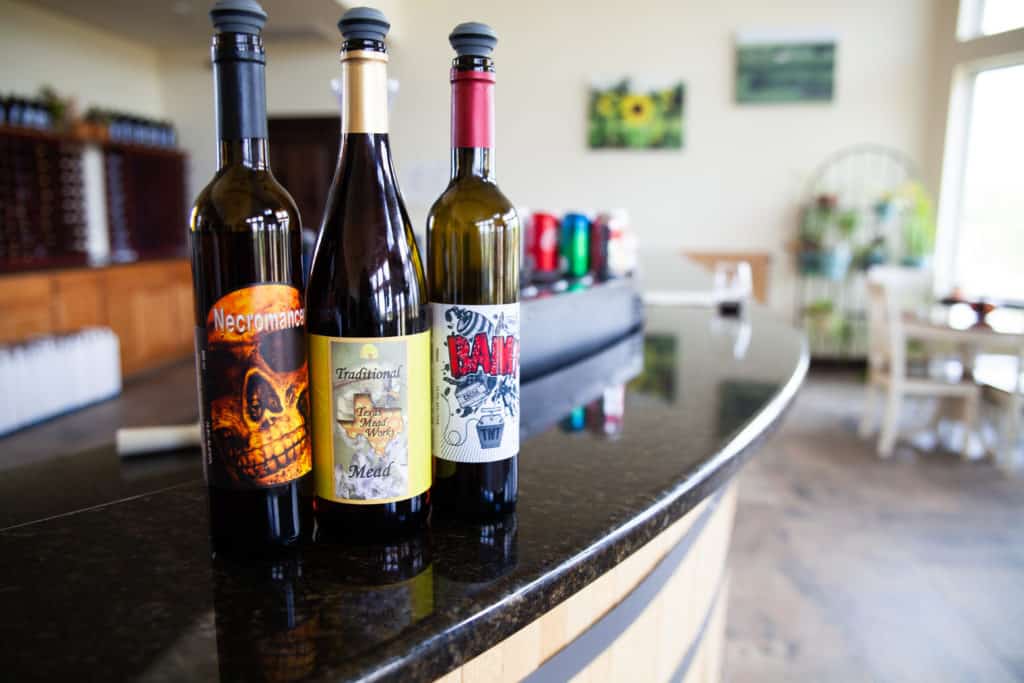 Gain An Appreciation for Honeybees
Being stung by bees isn't exactly a pleasant experience and always left me weary of them. However, after visiting the Gretchen Bee farm, I've gained such an understanding and respect for them. They have hives throughout Texas and are a leading resource for people who want to get into taking care of bees with bee keeping classes and gear.
Make sure to stop by their honey room where you can sample some of the best honey Texas has to offer, check out beeswax artwork, and meet the people behind the bees!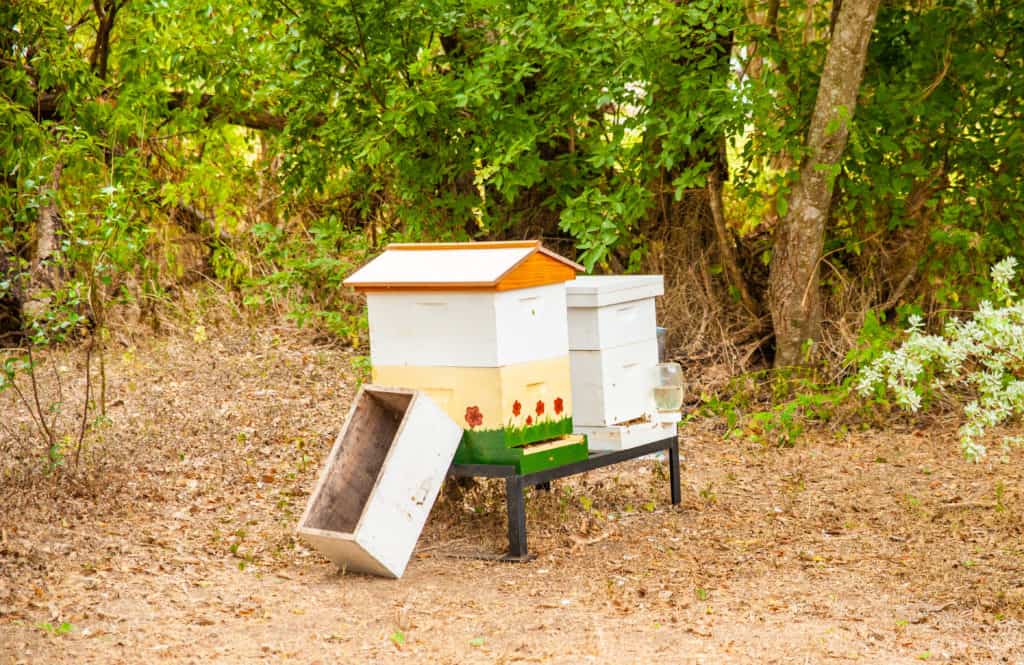 Enjoy Live Music at the Warehouse
Everyone in town told us that we needed to stop by the Warehouse. With daily bar specials, delicious burgers, and live music on the weekends, it's easy to see why this is such a popular local spot!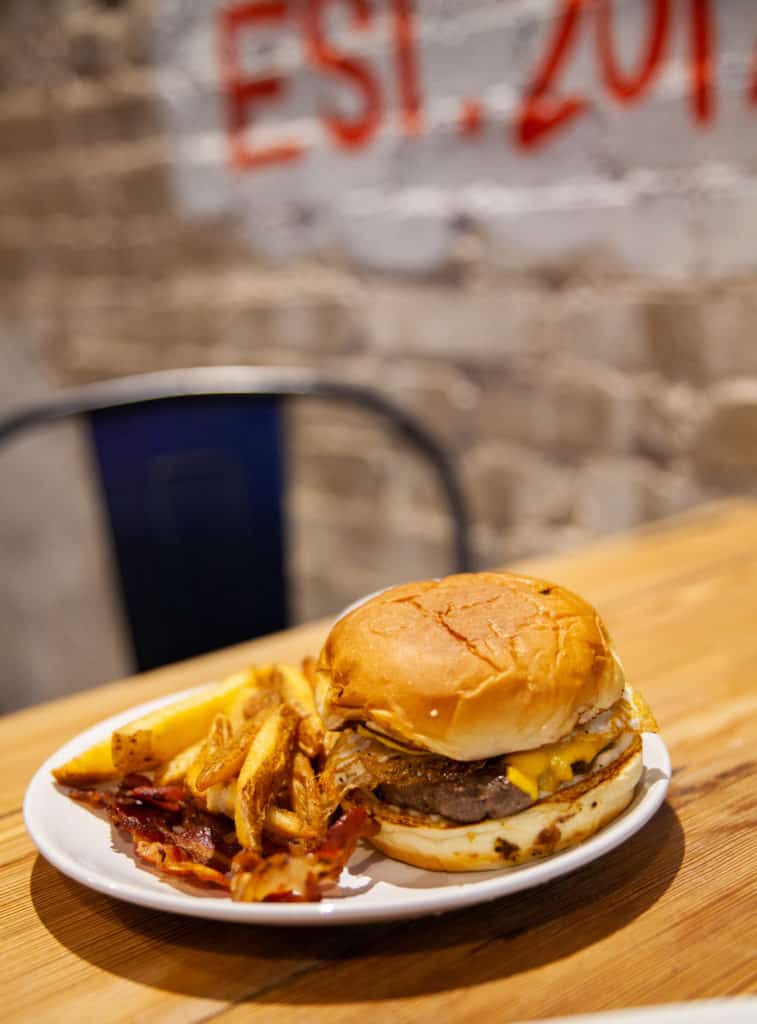 Start Your Day with a Cup of Jo
I can't start my day without a good cup of coffee and found myself constantly heading over to Seguin Coffee Co! We visited in Fall (which in Texas is still basically summer) and I got to enjoy a Pumpkin Cheesecake frappe! I loved the unique flavors you don't typically see! Two sisters who run the business are behind the counter working just about every day, and it's exciting to see how they've built a business they love!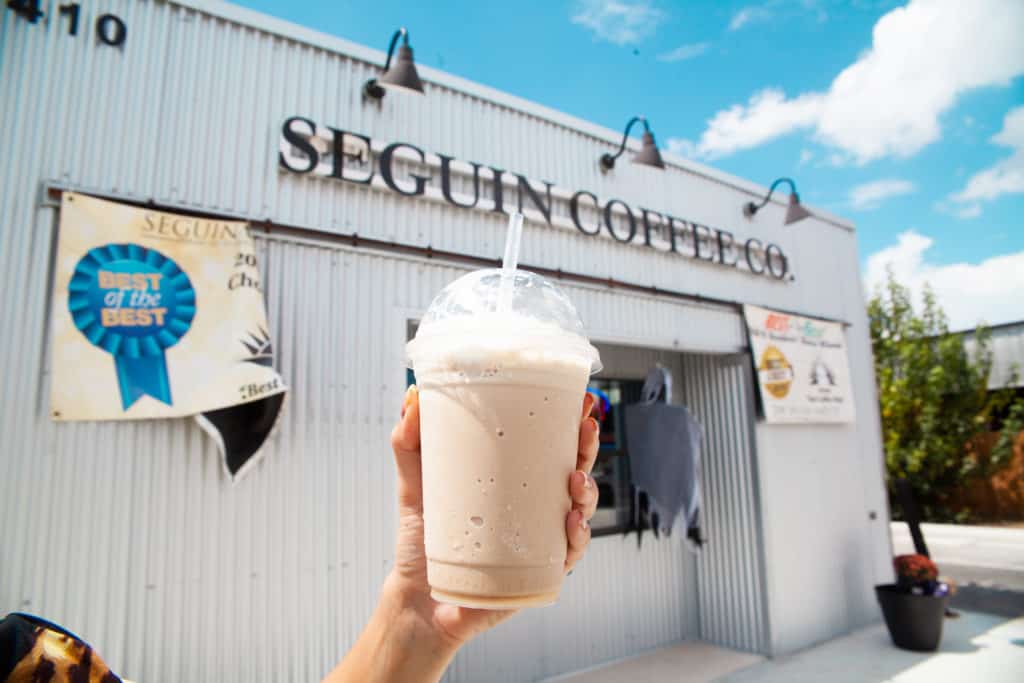 Sleep in a Cabin in the Trees
For a fun glamping experience, check out Geronimo Creek Retreat where you can rent a cabin in the trees with all the amenities and a cozy space. They have plenty of activities on site as well to keep kids (and adults) occupied. You can read all about our experience at Geronimo Creek Retreat.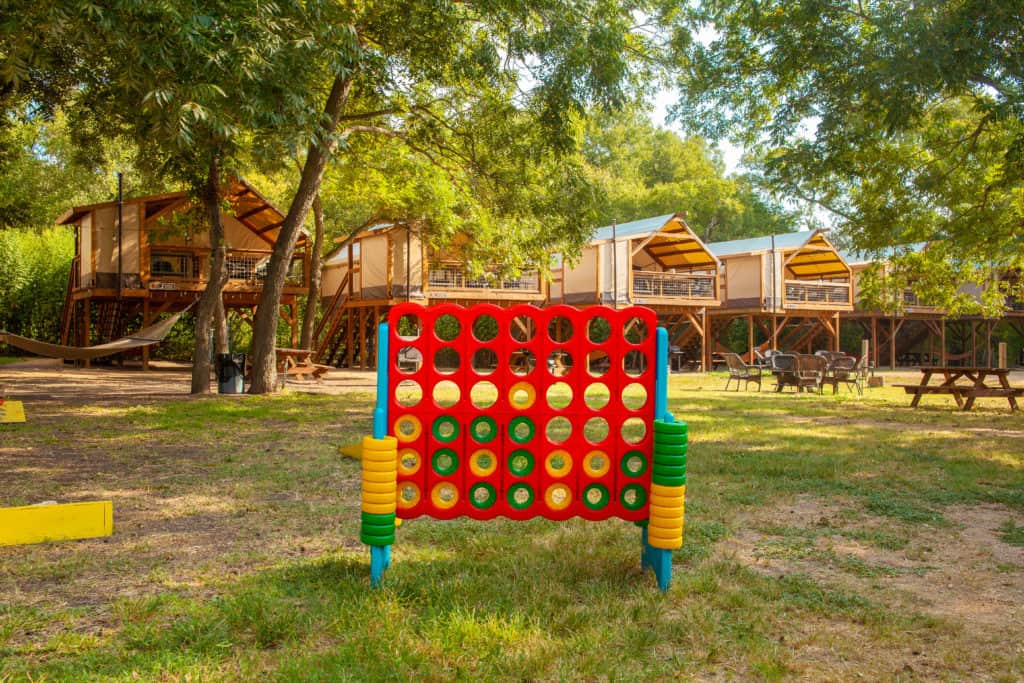 Final Thoughts: Things to Do in Seguin
Just about everywhere we went we met people who were passionate about their town and happy to share it with us. Almost every time we walked into a business, the people behind the counter were the owners. Not only were there so many fun things to do, but I love how much of a community this town creates where you know your money is going back to the people who put their hearts into what they do!
Seguin has a little bit of something for everyone from adventurers, to fans of the paranormal, outdoor lovers, crafters, small town shoppers, families, and couples! For such a small town, they really pack in quite a bit of things to do!
If you're looking for some other fun small towns in the area, why not check out: