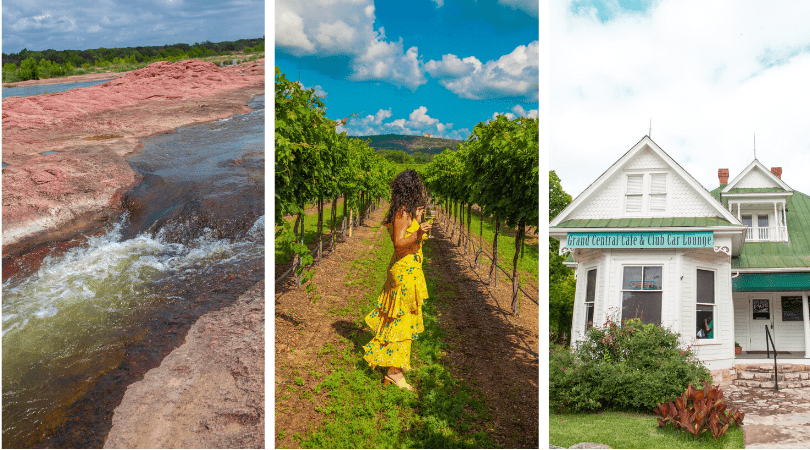 Great rivers and lakes snake up and around the county, transforming the hillside into a bountiful area enriched with history and adventure. Kingsland remains a place filled with stories, historical railroads, and beautiful sites visitors come to explore. Looking for things to do in Kingsland TX? Kingsland welcomes its visitors by introducing them to a plethora of activities such as boating, camping, and a serene environment only Kingsland can provide. 
Go for a Swim
Llano Slab, also called "The Slab," is located along the Llano River, one of the great rivers that runs through Kingsland. This is an absolute must when looking for things to do in Kingsland TX, with its crystal clear waters flowing over giant granite slabs (the origin of its name). Llano Slab beckons visitors and locals alike to refresh and cool off, or simply to lounge and relax on the stones. 
Rent a Boat
Looking for a way to explore the many lakes and rivers in Kingsland? Splash Boat Rentals is one way to beat the Texas heat, located east of Kingsland near the Colorado River. Splash Boat Rentals provides its customers a variety of watercrafts such as jet skis, ski boats, and paddle boards to name a few. 
Or Rent a Cool Car
Other modes of transportation don't stop here. Polaris Slingshot Rentals offers a fun way to explore by providing a three-wheeled motorcycle to cruise around the streets of Kingsland. 
Camp & Swim
Long's Fish and Digs is the perfect combination of camping and adventure. This little camp site along the Llano River is open all year round. Long's Fish and Digs remains a favorite spot for locals, with lakes dispersed throughout, providing the perfect place to fish, swim, or explore for the day.
Explore Nearby Burnet
Don't hesitate to explore Burnet, just a mere county over from Kingsland. As close as it is to Kingsland, Burnet has its own distinct beauty and endless sites to wander through, like the Longhorn Caverns or Inks Lake State Park. Burnet encapsulates both a historical and whimsical essence with its sites, antique stores, and The Falkenstein Castle. Click here for things to do in Burnet TX.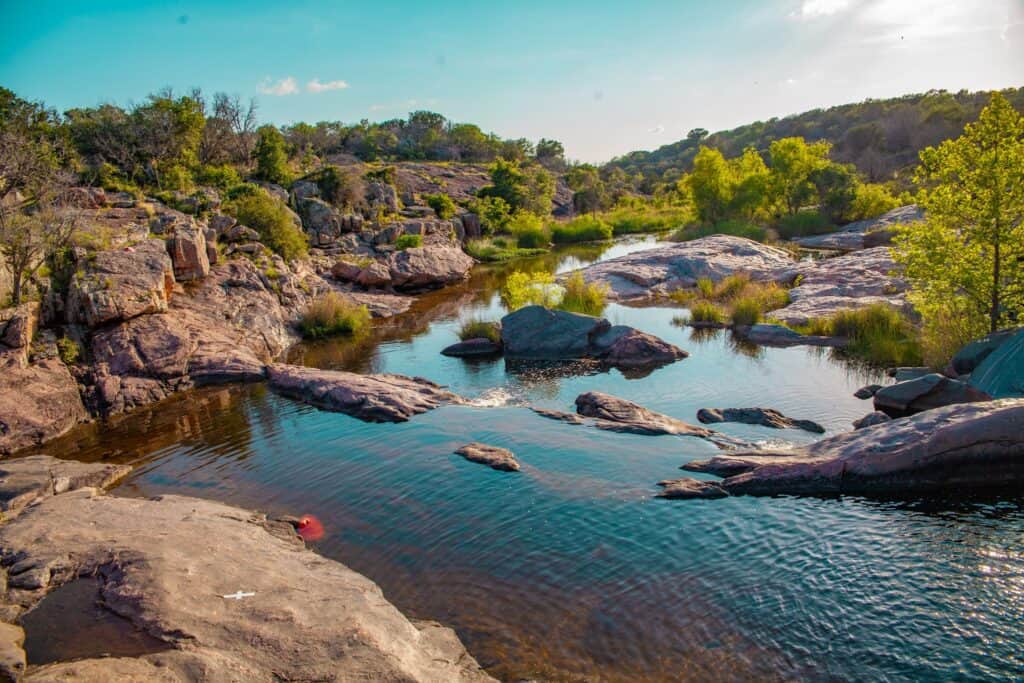 Where to Eat in Kingsland TX
Hooper's
Located in the railroad district near the Colorado River lies Hooper's. Once a filming location of an American slasher film in the 1970s, the house has since been transformed into an elegant restaurant, an emblem of High Hill hospitality cuisine.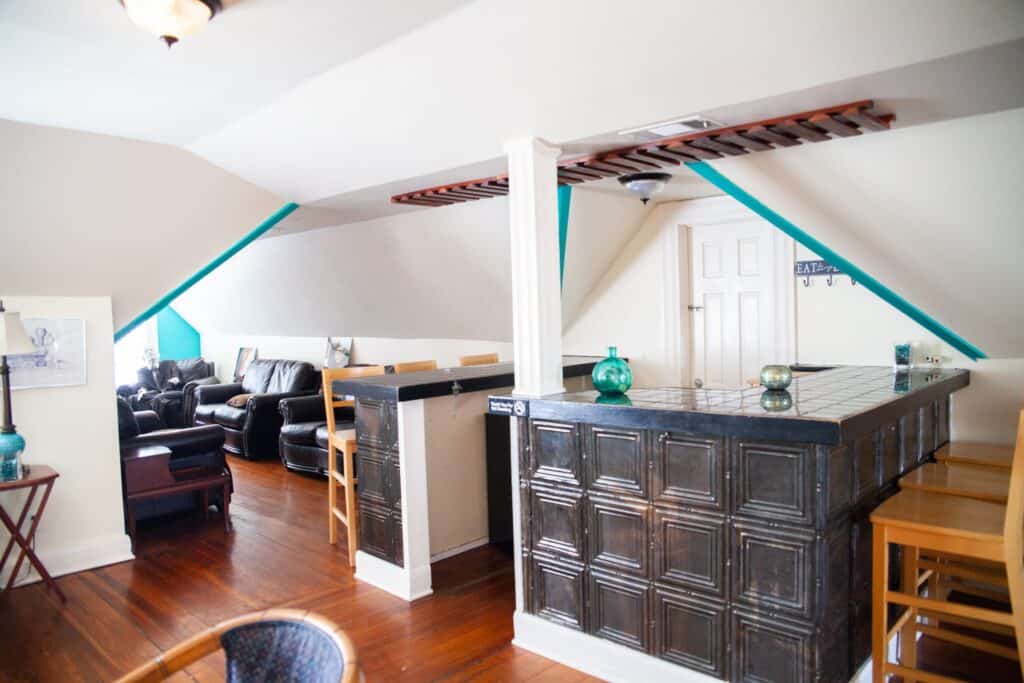 Boat Town Burger Bar
Boat Town Burger Bar is a joint along the Llano River that offers mouth-watering burgers and appetizers worthy of a taste. It's an excellent way to spend the day while savoring the views and the food.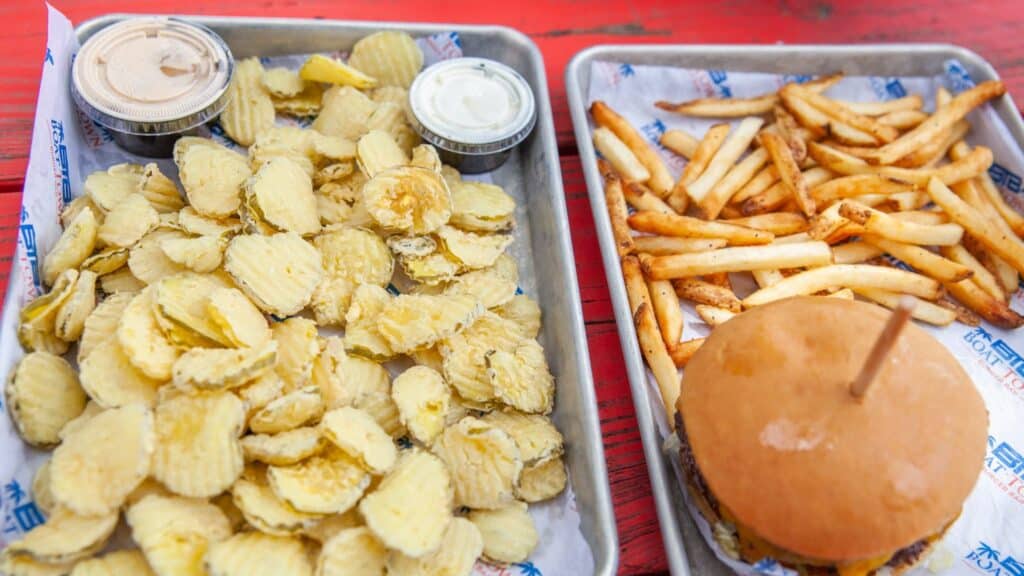 Lazy Heron Coffee House
Need a place to unwind while absorbing lakeside views and enjoying a steaming cup of coffee? Stop by Lazy Heron Coffee House, locally-owned and operated by a lovely family whose goal is to provide "high quality hand-crafted beverages" with a peaceful lake atmosphere. 
Where to Stay in Kingsland TX
Antlers Inn
Back in the 1900s, the Antlers Inn originally began as a hotspot for railroad travelers to stay. The Inn closed down and reopened in the late 1990s, fully transformed into the historic landmark hotel that it is now. Over the years, it has held a part of Kingsland's history, maintaining its atmospheric Victorian-style estate. The Antlers Inn uniquely offers guests different lodging options to choose from, such as standard hotel rooms located inside the building, cabin cottages, or train cars that are fully furnished. Whether you simply tour the grounds or decide to book a stay, the Antlers Inn is a fantastic place to feel like a time traveler or rather a train traveler.
Tiny Home Rental in Kingsland TX
If you're looking for something more quaint and private, check out this tiny home rental in Kingsland. It comes with a rooftop and a beautiful interior that makes for a wonderful stay!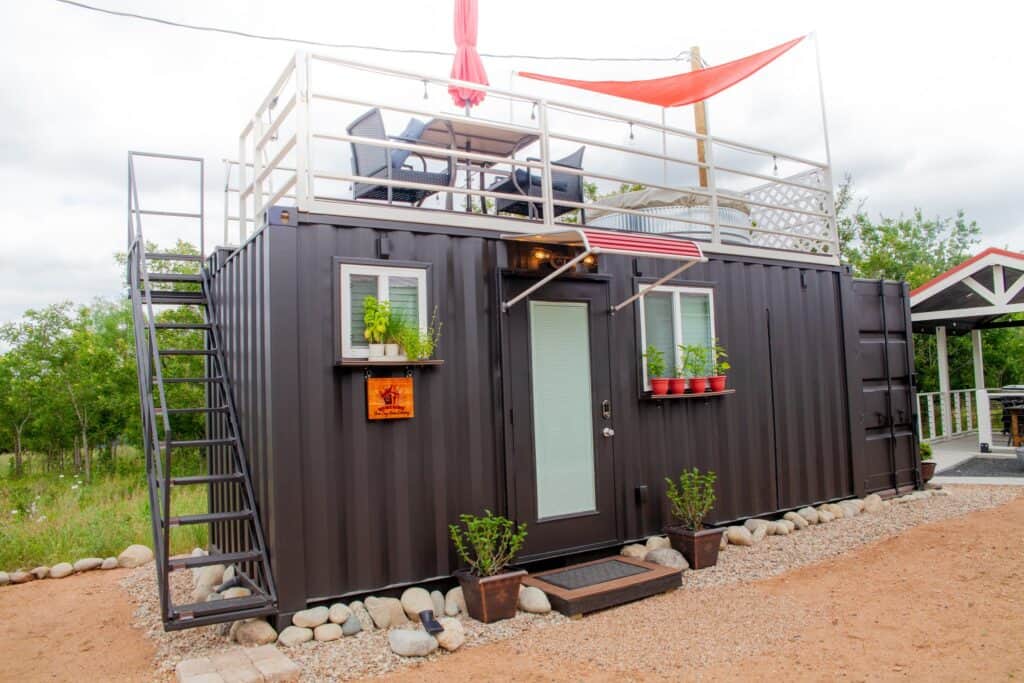 Things to Do in Kingsland TX: Final Thoughts
Kingsland's overall essence matches its surrounding landscape beautifully. Whether you decide to book a stay at the Antlers Inn and savor the history or to simply dine on the river, enjoy conversation, and simultaneously watch the water gently lap against the stones, Kingsland's entrancing atmosphere welcomes everyone.