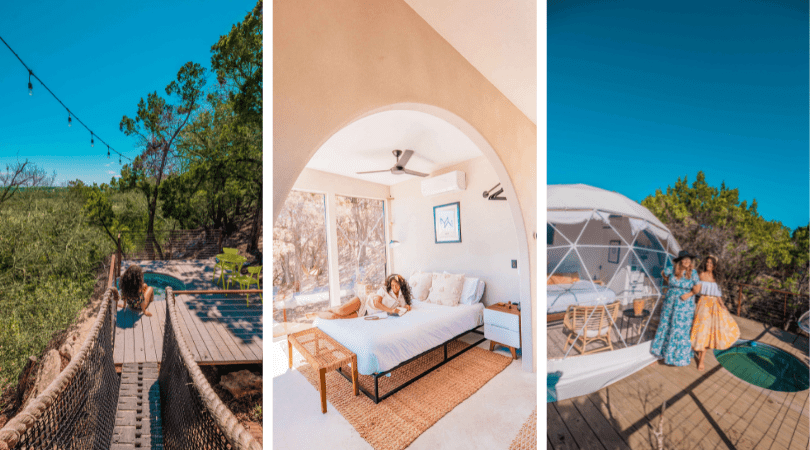 The Missing Hotel is a collection of five glamping domes and tiny homes surrounded by striking views of the TX Hill Country. Located in Marble Falls, you can treat yourself with both luxury and relaxation. Whether you prefer a more realistic camping experience or to sleep in modern comfort, the Missing Hotel has all you could need when you're in search of where to stay to recharge or to enjoy some uninterrupted time with your favorite person. Plus, you can fill your time with activities in the neighboring towns of Burnet and Kingsland TX.
Glamping with Options
Rame is a small home with both rustic and modern decor. The open, minimalistic layout in combination with the views of the Texas Hill Country through the floor-to-ceiling windows provide the illusion of isolation to improve your relaxation. Cross the rope bridge to get to a lower deck complete with a pool and a small set of patio furniture.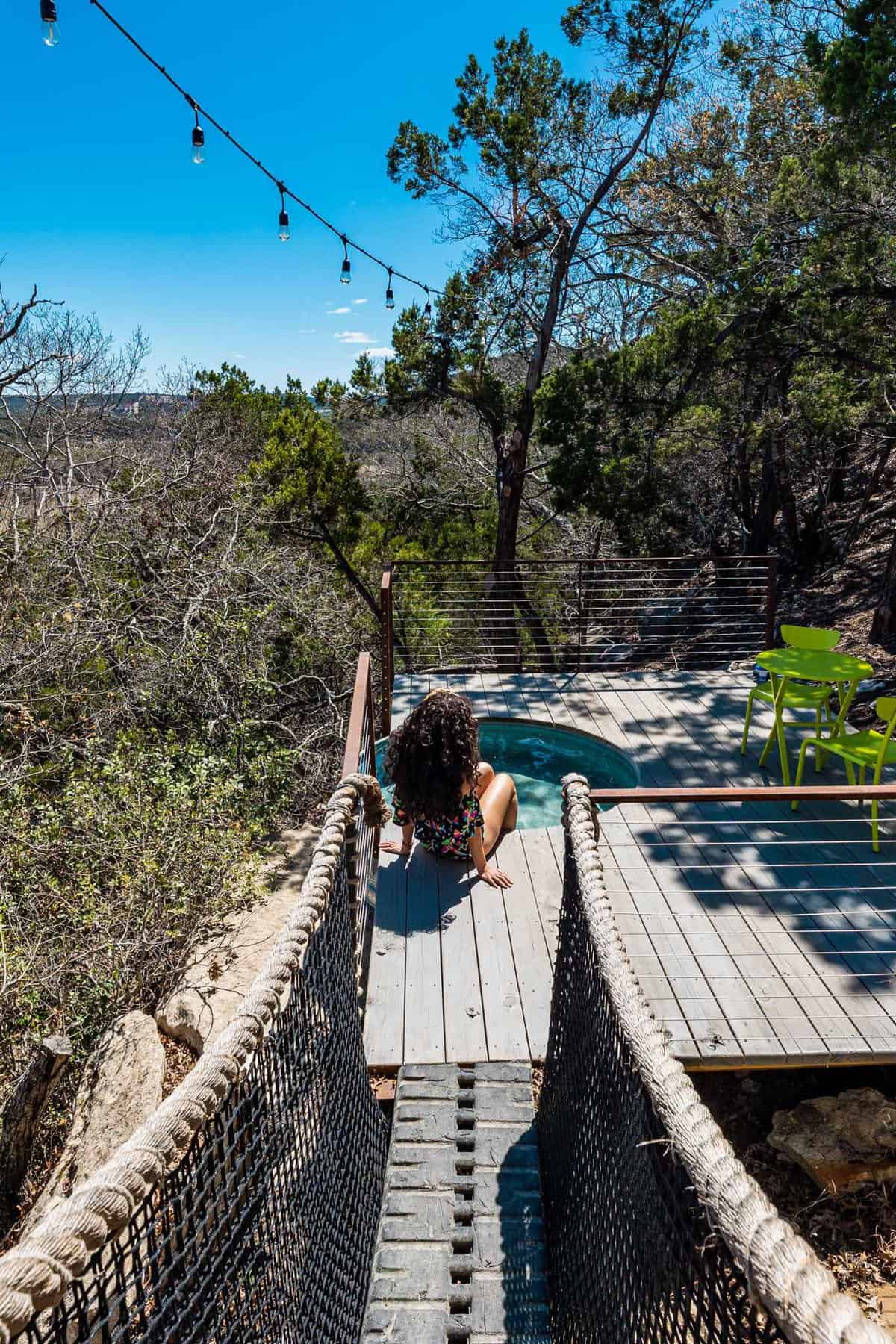 Yoku looks like a rustic cabin on the outside, but inside is a crisp white, modern interior with touches of color. The pool is just outside on the patio for an easy transition from surveying your surroundings to soaking up some relaxation. Best of all, above the bed is a glass skylight: the most comfortable stargazing spot.
Sabi, Vagary, Habibi are geodesic domes that are clear on one-side for unobstructed views of the horizon and the native trees that surround you. The interior is bohemian in nature with splashes of bright colors. Morii is decorated with more neutral touches but has the same beautiful dome design.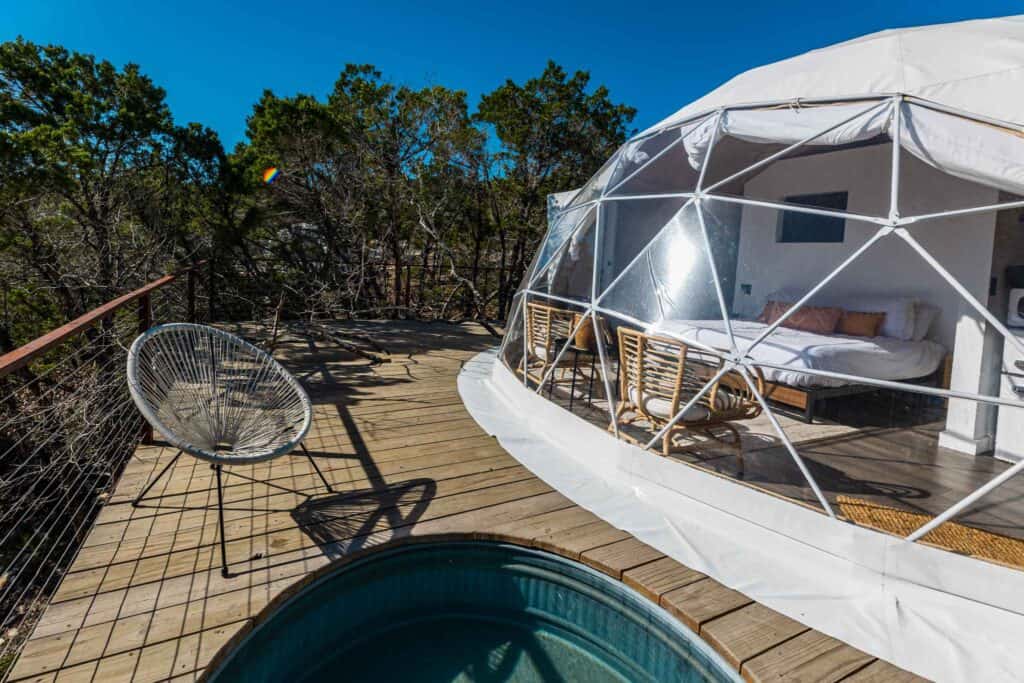 Float in Your Own Personal Pool
The lodging options at the Missing Hotel are just right for two people, making it a magnificent place to stay for a romantic getaway. Each of the lodgings have their own pools, so summer is a great time to book this glamping spot in the Texas Hill Country without the crowds you might experience at public pools. Keep in mind that on high demand days, you must stay a minimum of two nights.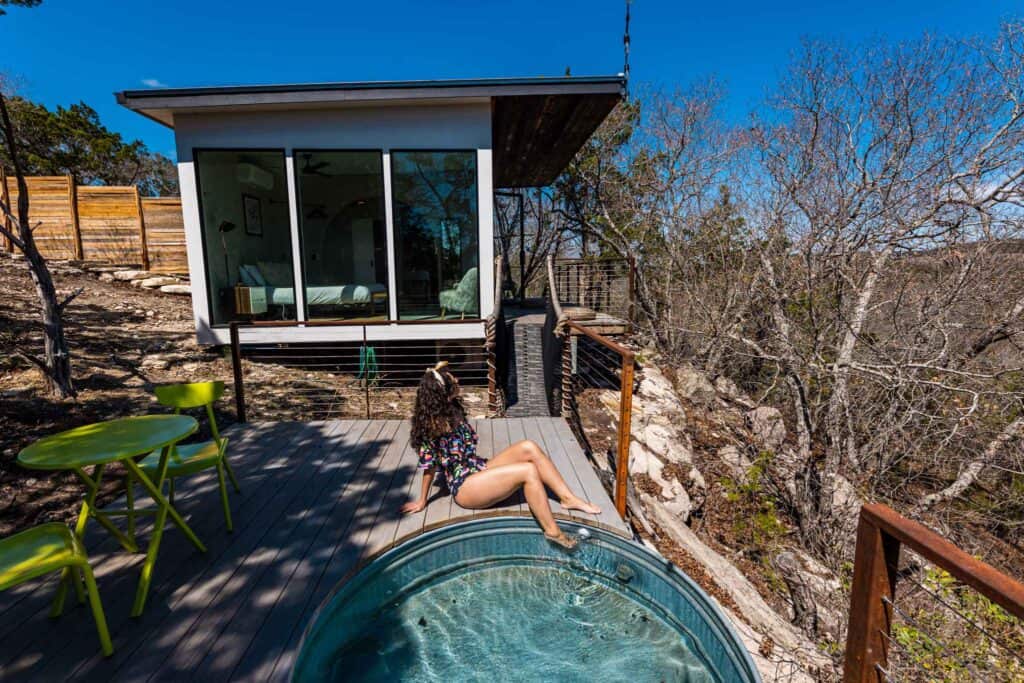 Enjoy Their Luxurious Amenities
Amenities are an important part of any glamping experience. Fortunately, the Missing Hotel offers several for an ideal place to stay. Their amenities include AC/heating, free Wi-Fi, hot water, a small fridge, a microwave, and even a firepit with a grill top. The Missing Hotel is also pet-friendly, so you don't have to leave your best friend at home! Take them with you and allow them to explore what nature has to offer in Marble Falls.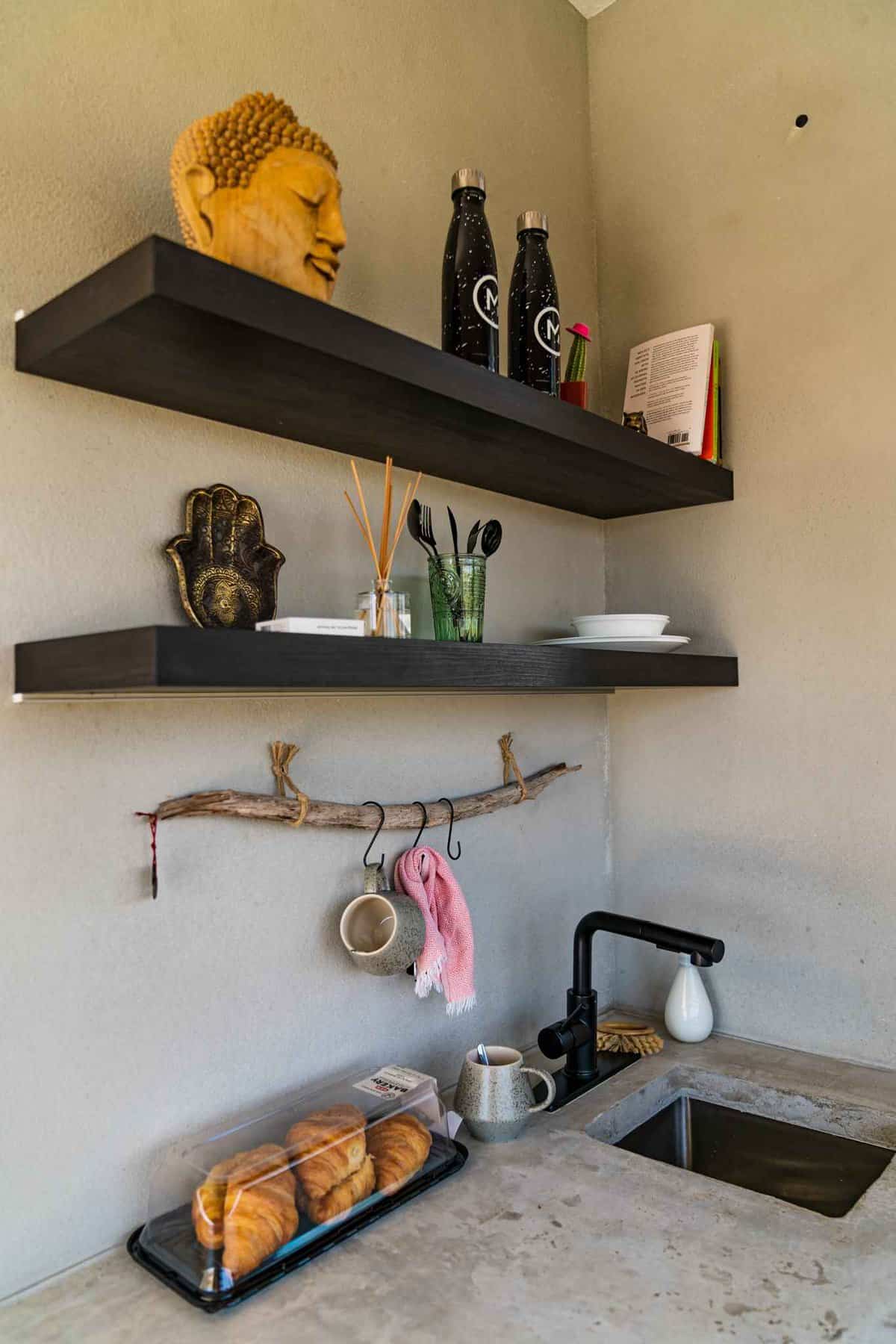 Explore the Property
Take a break from glamping and sightseeing to find the hidden gems on the property of the Missing Hotel. There are several hiking trails, as well as dirt trails for mountain biking. If you decide to venture off the property, go swimming in the crystal-clear lakes and creeks nearby. Marble Falls has more than enough delightful views and the nearby towns of Burnet and Kingsland have a variety of things to do too!
A Review of the Missing Hotel: Final Thoughts
Take a break from reality at the Missing Hotel. You and your partner can have the perfect getaway secluded in nature, with things to do in Burnet and Kingsland. Don't miss out on this experience in Marble Falls TX because it will change you for the better!