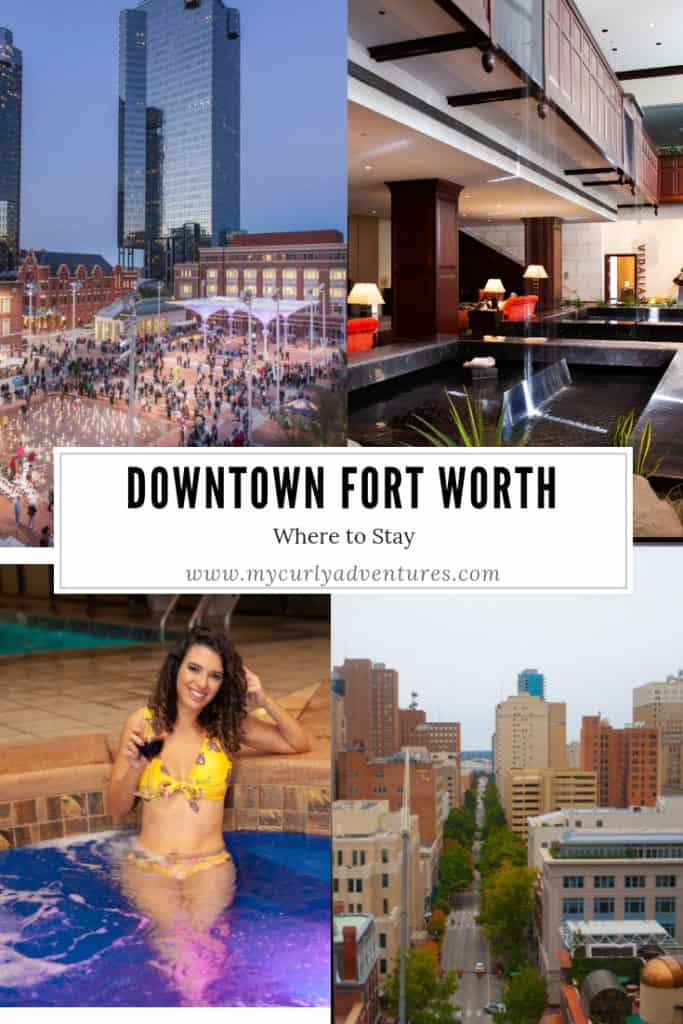 While attending the Lone Star Film Festival at Sundance Square, I stayed at the Worthington Renaissance and had an absolutely lovely time. The Worthington is what I would call Texas Luxury with its Texan décor such as the Howdy chairs and premium accommodations. Because it's located in Downtown Fort Worth, you can walk to just about everywhere you need once you check in. We do a lot of road trips so it's nice when I can take a break from the car and walk everywhere or just rely on Lyft.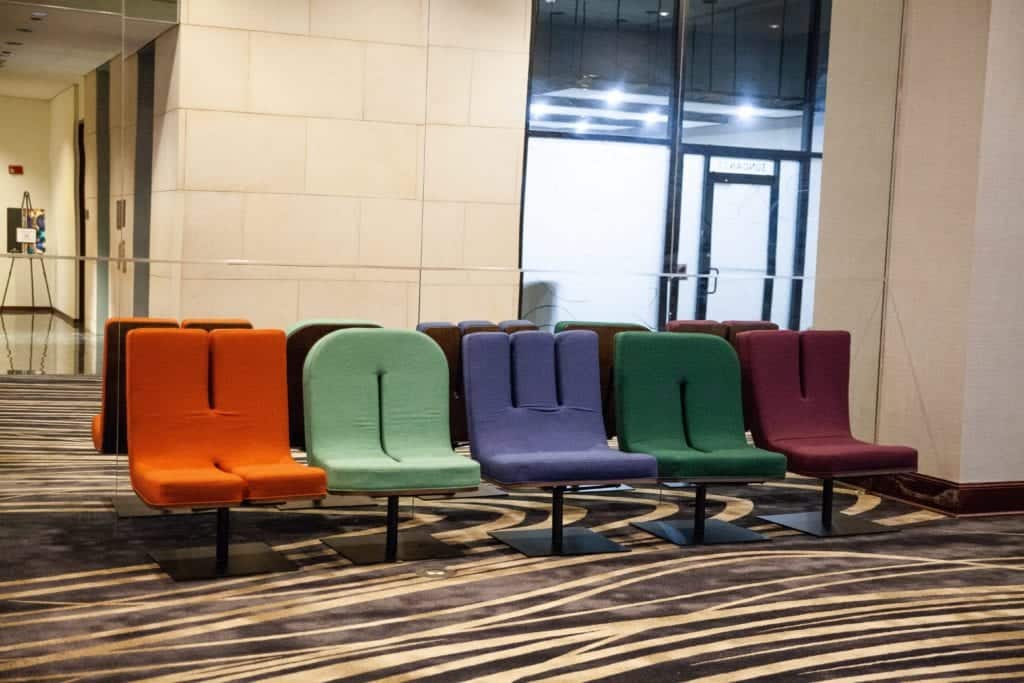 We arrived on one of the coldest weekends in Fall (it felt like Winter) and the Worthington was prepared! Upon arrival we were greeted by valet who had heaters running along the wall to keep us warm. We walked into the massive entryway where they had a small waterfall, trees, and fresh fruit water waiting for us.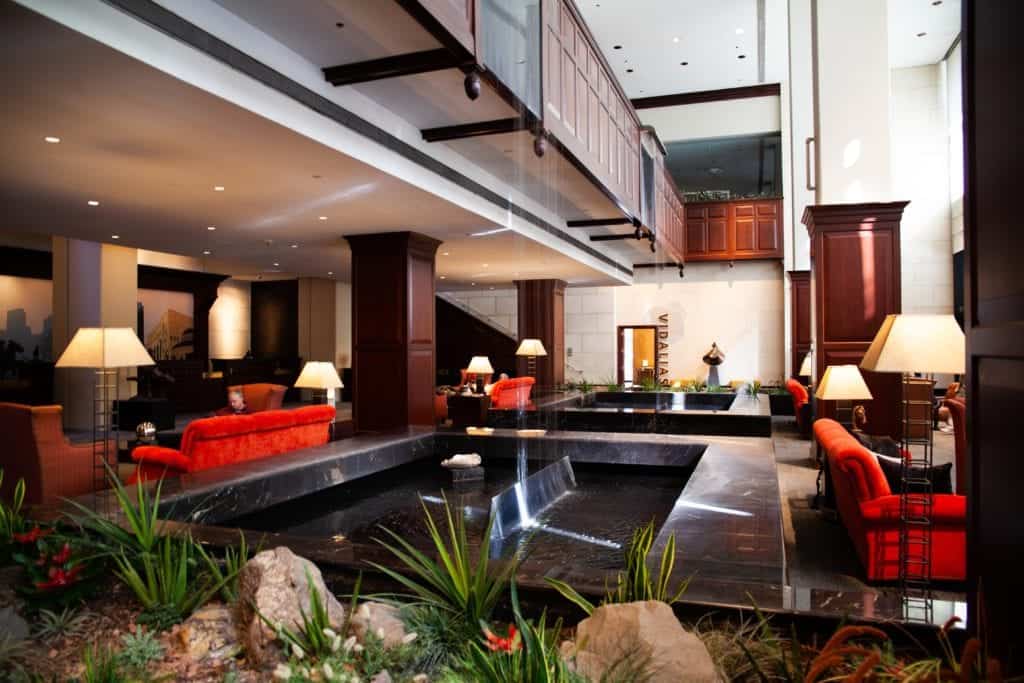 The room was beautiful with lovely wall designs and funky Texan décor such as the plastic cowboys! The best part was the views of Downtown Fort Worth and the Reatta bar right from our room. I enjoyed spending an evening relaxing with a spa night using my favorite Neutrogena sheet masks!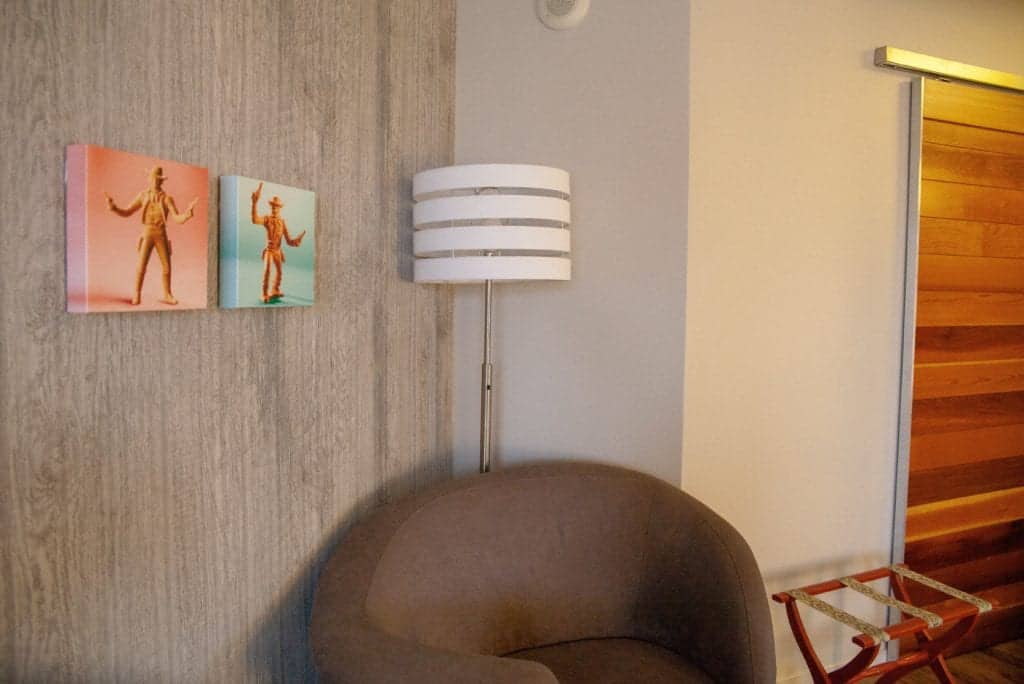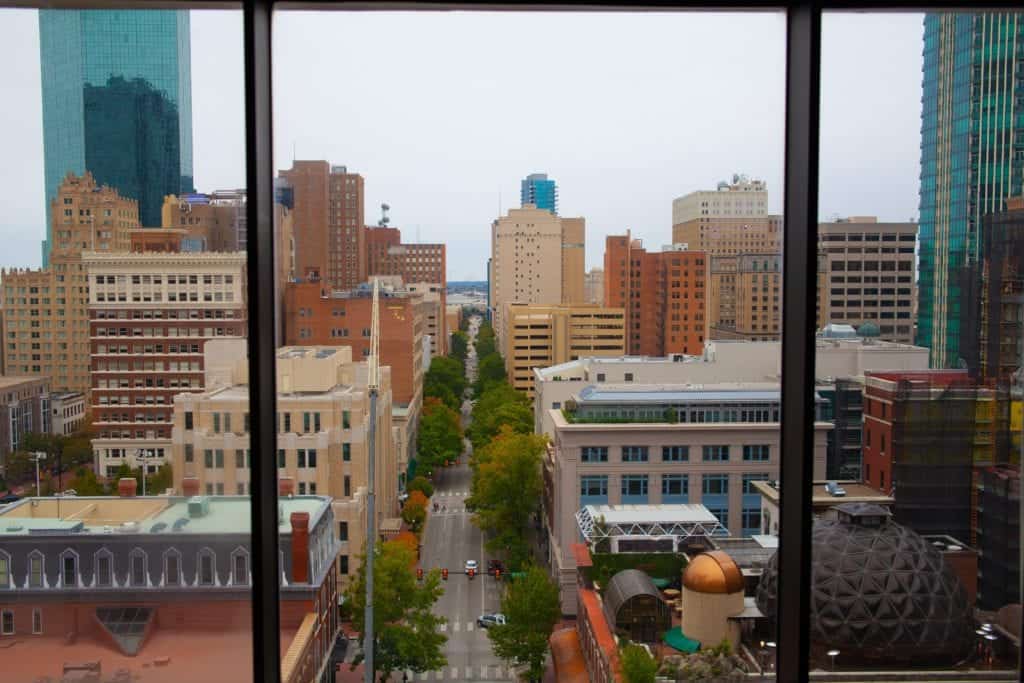 If you like to workout when travelling, the Worthington had one of the larger gyms I have seen. It consisted of two large rooms, one with weights, and the other with cardio-based equipment.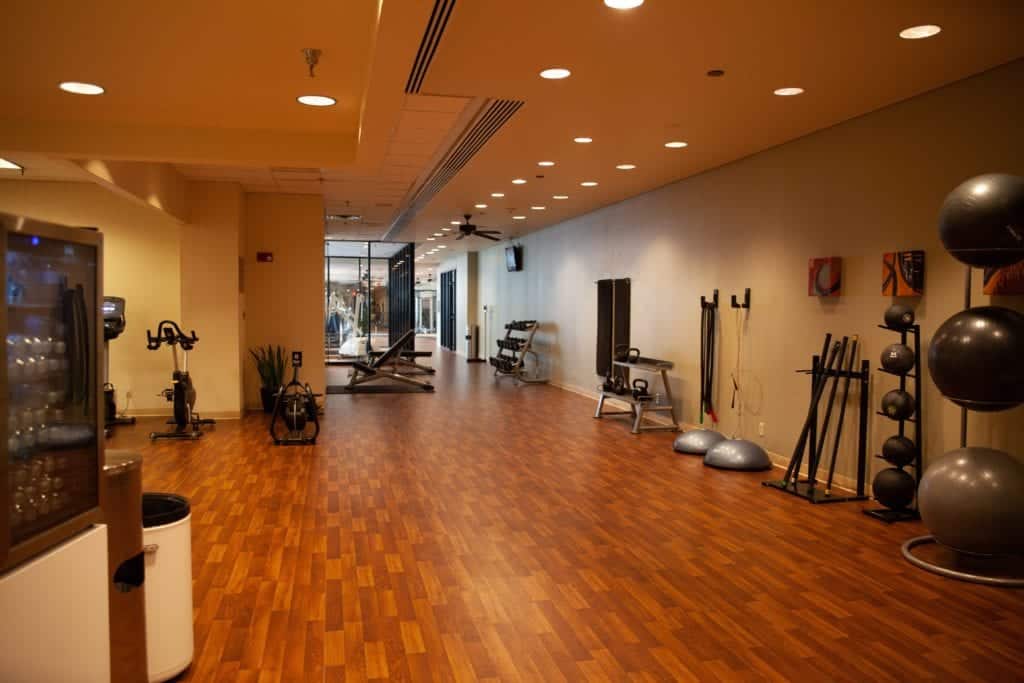 Since it was cold, I appreciated the indoor pool and especially the hot tub! It was nice to defrost and unwind, and I was lucky enough to have it all to myself ?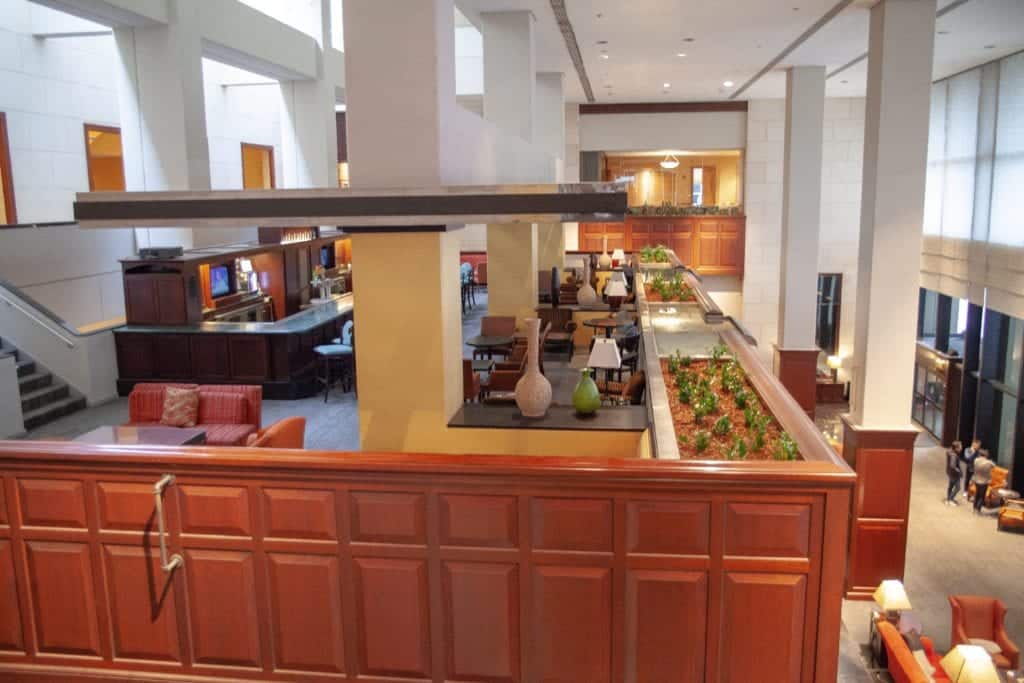 The Worthington Renaissance also has a beautiful bar overlooking the main entrance and was popular every evening. In addition to being a beautiful vacation spot, the Worthington Renaissance hosts a space for conventions and meetings so there's usually a decent crowd and plenty of socialization.
Final Thoughts on The Worthington Renaissance
The Worthington was the perfect place to stay for our Fort Worth trip. The staff was attentive to everything we needed, and the room provided us comfort for restful nights. In addition to a prime location, I loved the special touches that made the Worthington beautiful, such as the waterfalls and fun Texas décor. You can book your stay here.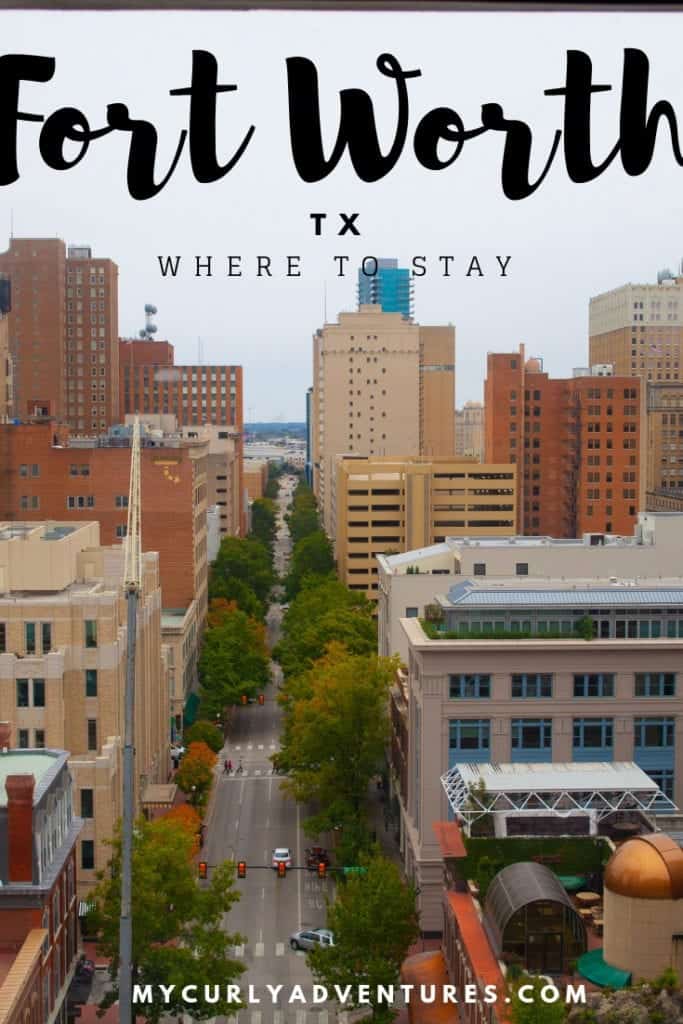 Thank you to the Worthington for the complimentary stay! As always all opinions are my own.