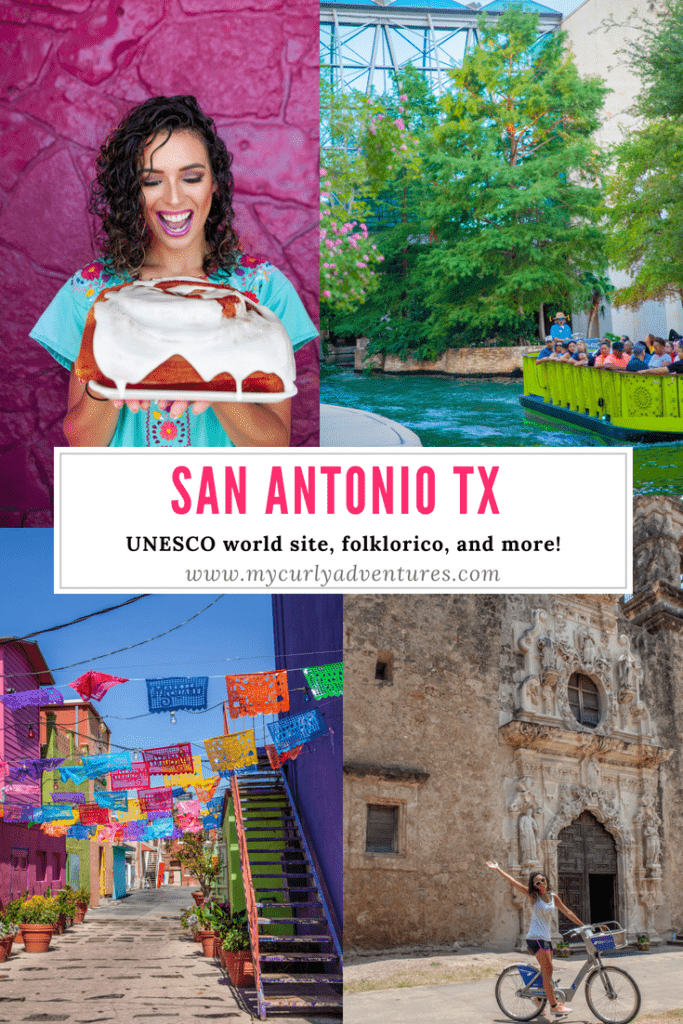 Writing about San Antonio Texas as part of my Texas Travel Series was something I felt pretty excited to tackle because I was born and lived in San Antonio for 18 years. I used to complain that there was nothing interesting in San Antonio. That's always what happens when you live in a city, right? However, when creating this article, I decided to put a spin on most of the touristy spots and came up with what I believe is a pretty great list of unique things to do in San Antonio! You may know about a lot of the places I write about, but in the article, I will share a unique way to experience most of the typical tourist attractions. If you happen to plan a trip in Spring don't forget to check out Fiesta!
Unique Things to Do in San Antonio: Day 1
A 3-Pound Cinnamon Roll
Well, they did say everything in Texas is bigger! Lulu's Cafe & Bakery is famous for the giant cinnamon rolls and not only is it big, but it's also actually super good! We had this to eat for a few days after!

Check into Mokara Hotel & Spa
This itinerary is going to be filled with fun filled and adventurous days and most of the best things to do in San Antonio are around the Riverwalk. For this reason, I chose to stay at Mokara Hotel & Spa. The hotel is right along the Riverwalk, so we were able to walk most places and Lyft was fairly inexpensive. I also loved that Mokara was a retreat in the high energy of Downtown San Antonio! All guests have complimentary access to the spa which includes a luxurious hot tub, a steam room, a dry sauna, and relaxation rooms. After an exhausting bike ride (which I will share more about below), it was nice to rest my aching muscles in the tub. Book your stay here.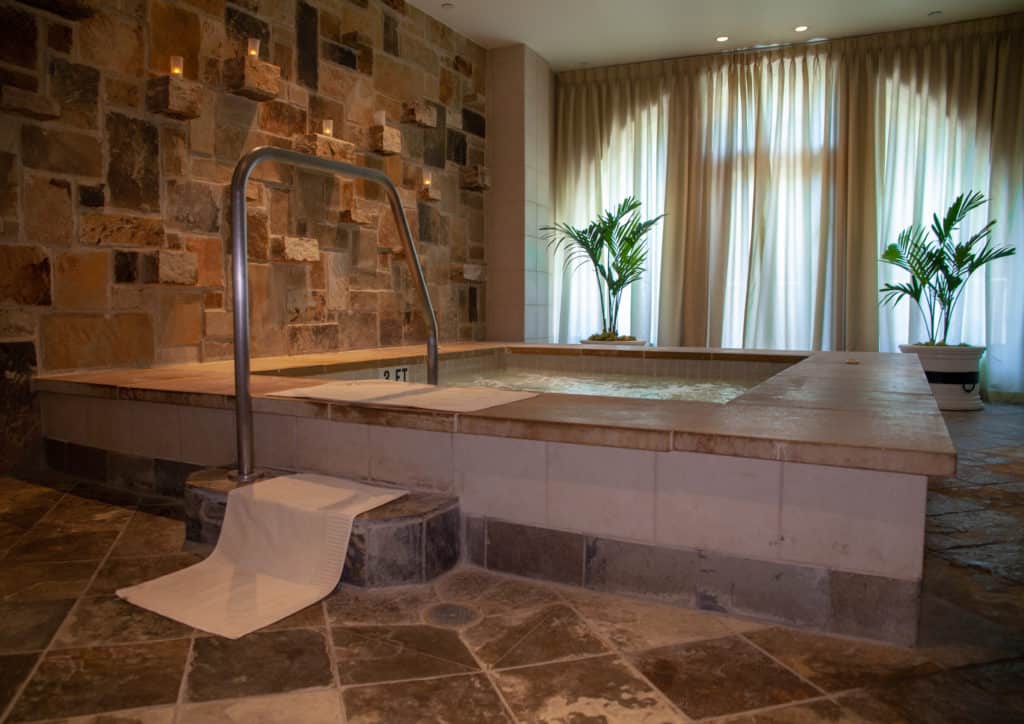 The room was spacious and light and came with a huge tub! As if the spa wasn't enough, I spent extra time relaxing with bath salts in the Jacuzzi tub! Walking into Mokara was like receiving a reward for all of the energy spent running around Downtown San Antonio and offered the ultimate getaway in the heart of the city. You can read all about my stay at Mokara Hotel & Spa here and book your stay here.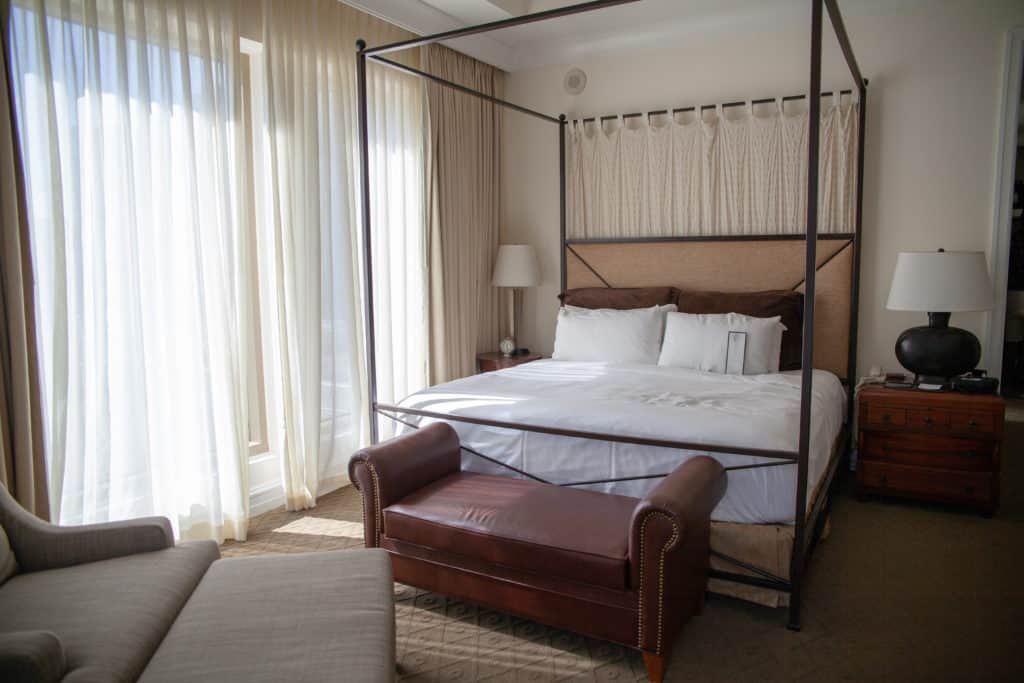 A Truly Unique Way to See the Missions
The San Antonio Missions are one of the few UNESCO World Heritage Sites and are stunning to see. Most people opt to see the most popular which is the Alamo, but I find the others to be much more beautiful. Rather than drive to the sites, we decided to get active and take the 11-mile trail from the Alamo all the way to Mission Espada. We rented the B-Bikes for $12 a day.
You download the app and as long as you dock the bike every hour and recheck it out, you won't be charged anymore. If I did this again I would rent a bike from a local company as I felt the bikes were not as easy to ride and our phones died (which you need to be able to check out the bikes). Using the b-bikes meant we definitely got more of a workout!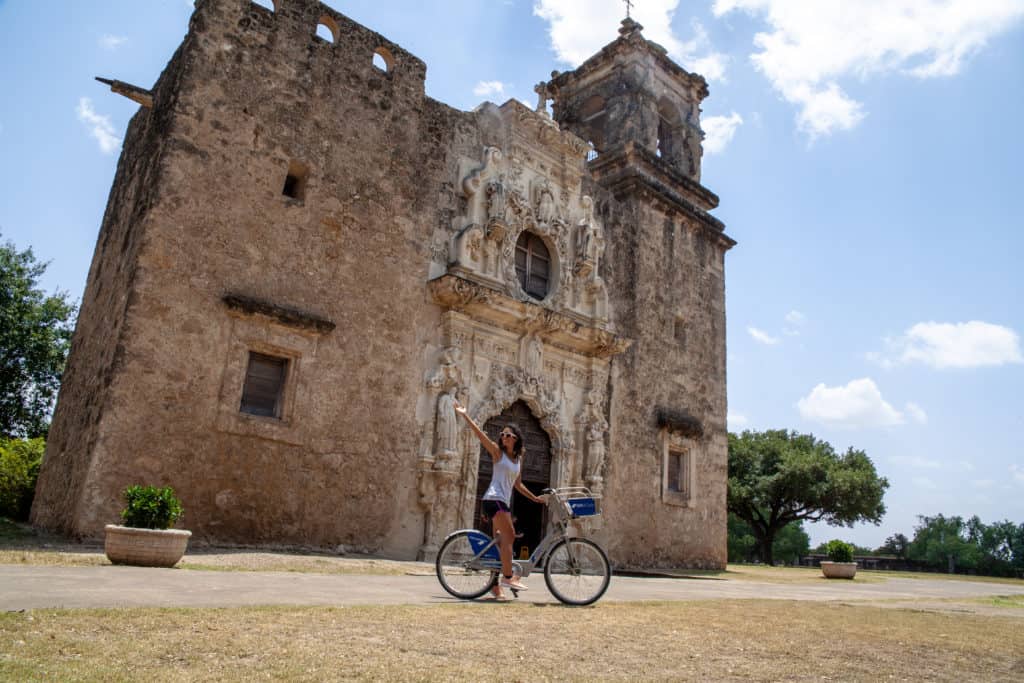 Biking the Missions Trail meant we got to see more of San Antonio from less populated areas of the River Walk to the Blue Star Complex (a great place to stop for art and beer!). I'm not much for boring workouts and it was a great way to burn off all of that cinnamon roll we ate! If you have a third day in San Antonio, you could make this into an entire day by stopping along different areas. We decided to take the bus back to save time.
Biking to all 5 missions can take between 3-5 hours. If you want to make an entire round trip with lots of stops and breaks it's easily a full day affair! I would have opted for this if we had more time.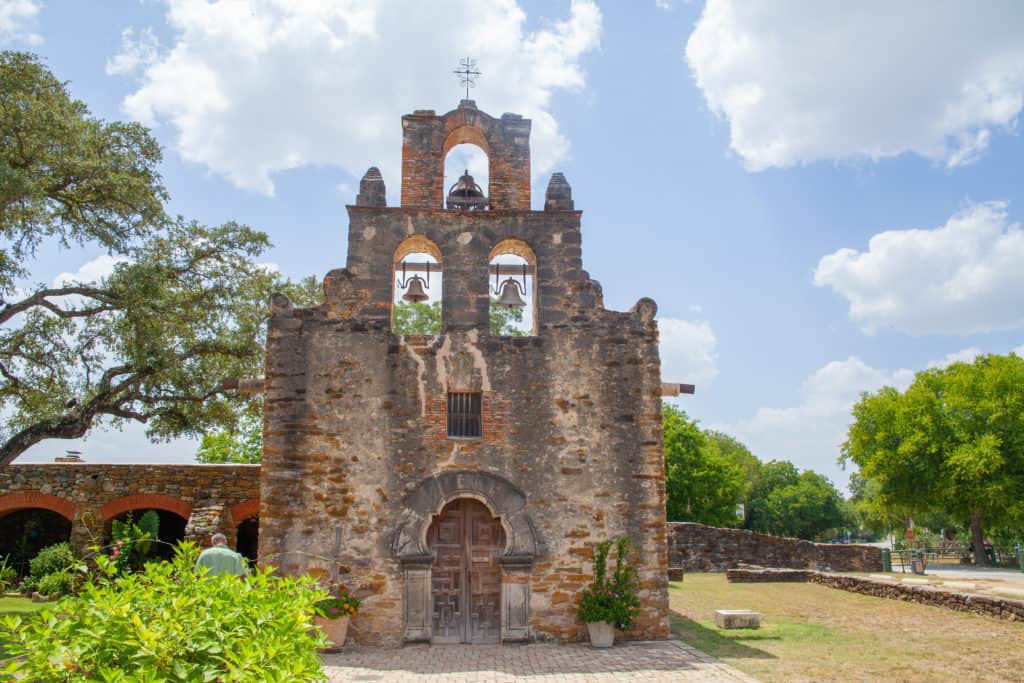 Visit El Mercado
El Mercado is a shopping area with vendors lined along the streets and shops around. I love the vibrancy of this area filled with Mexican and San Antonio culture!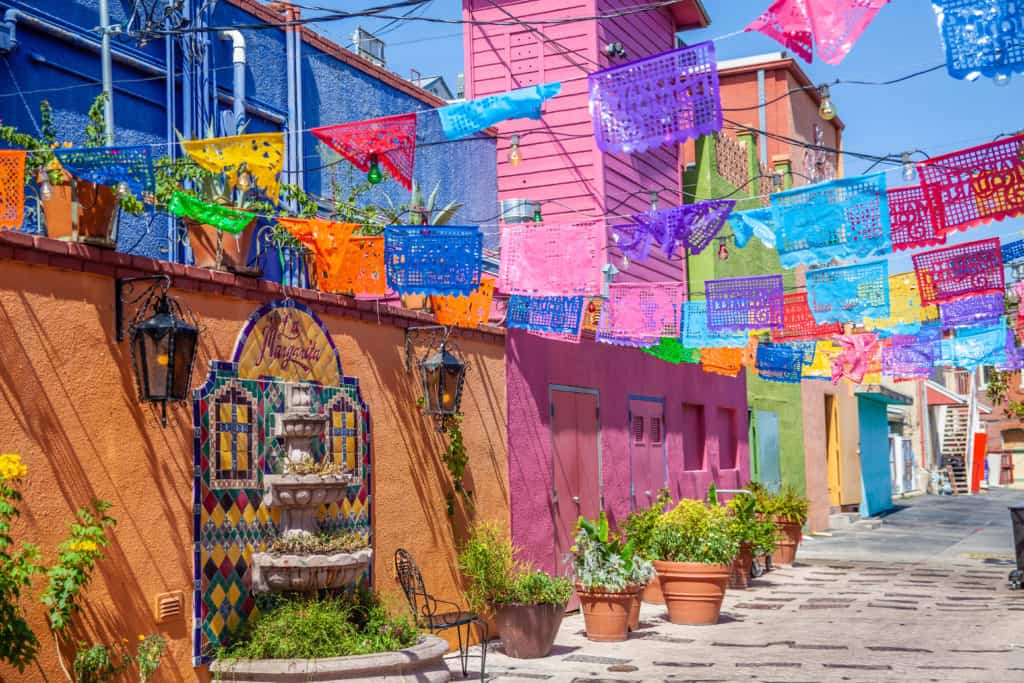 Whenever I visit a city my favorite souvenir is local artwork and I loved to see all of the artists out there painting live! You might also see some dancing!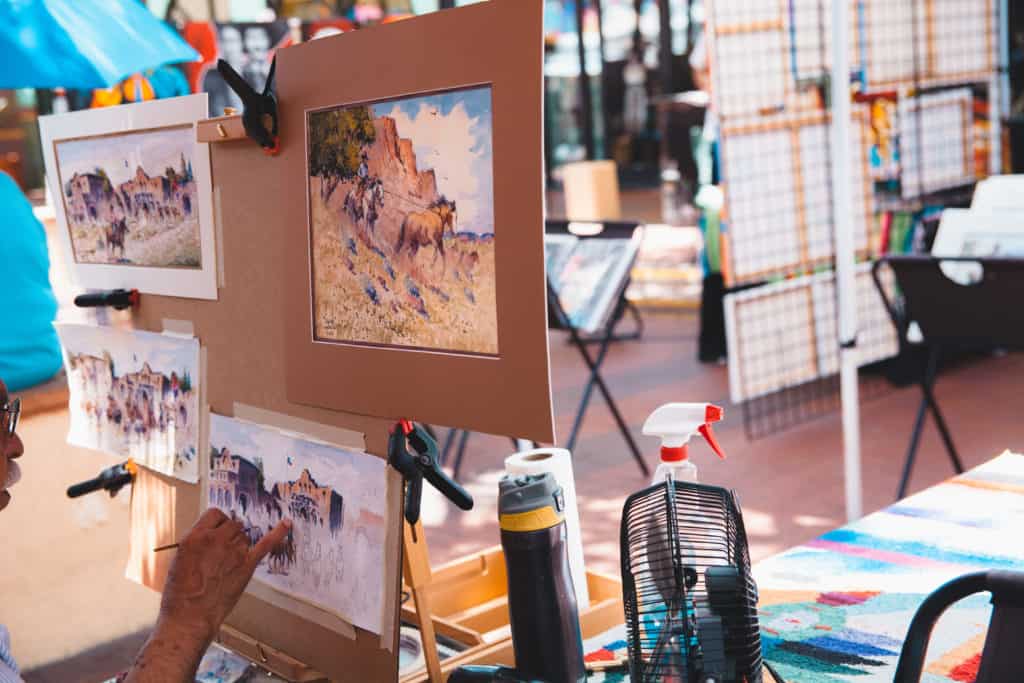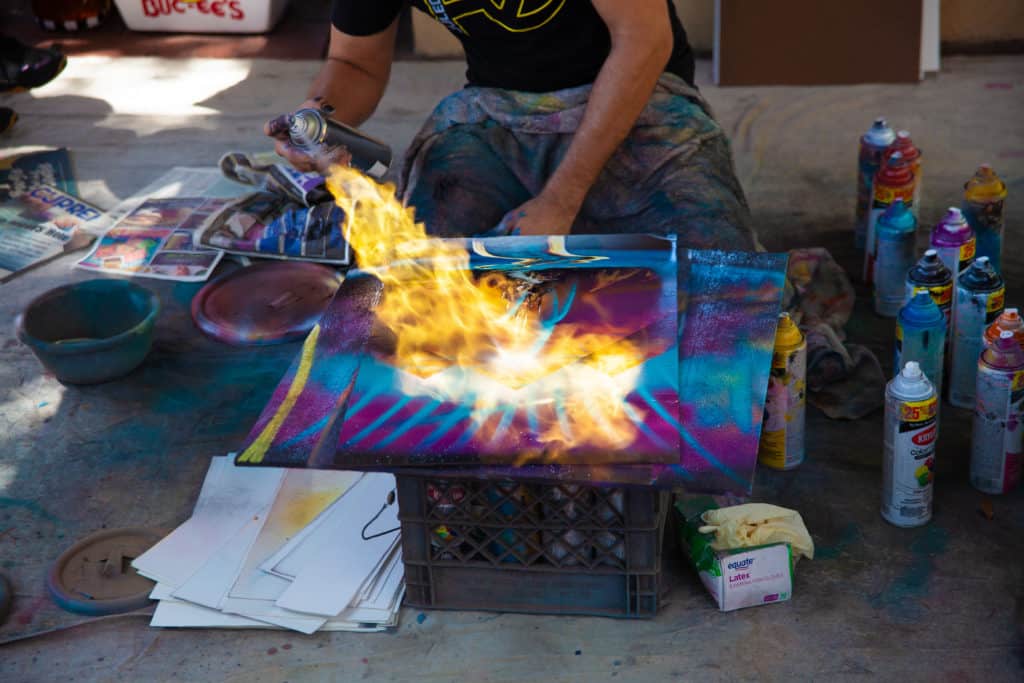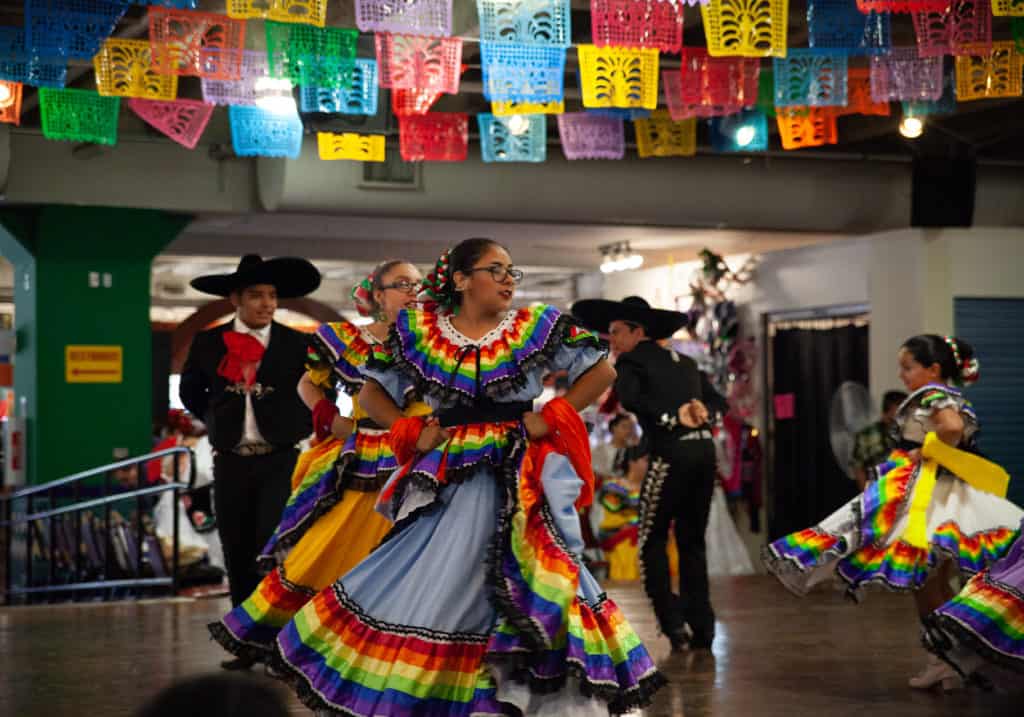 There were also plenty of shops selling all sorts of colorful goodies.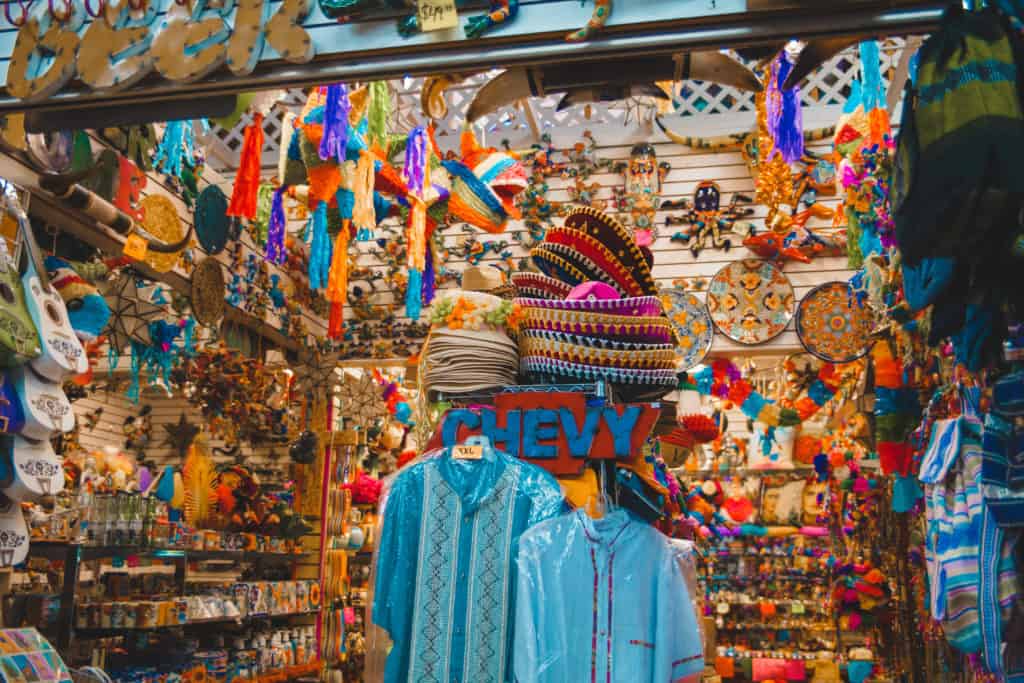 Eat at Mi Tierra
Being from San Antonio I usually reject touristy restaurants, but I'm so glad we walked into Mi Tierra. I was drawn in by all of the flashy decorations and colorful murals, but in the end fell in love with food! We ordered the Sonora Special which was baked beef ribs and finished off with some Tres Leches Cheesecake!
Mi Tierra is also famously known for their breakfast and their pastries so don't be afraid to go at an earlier time.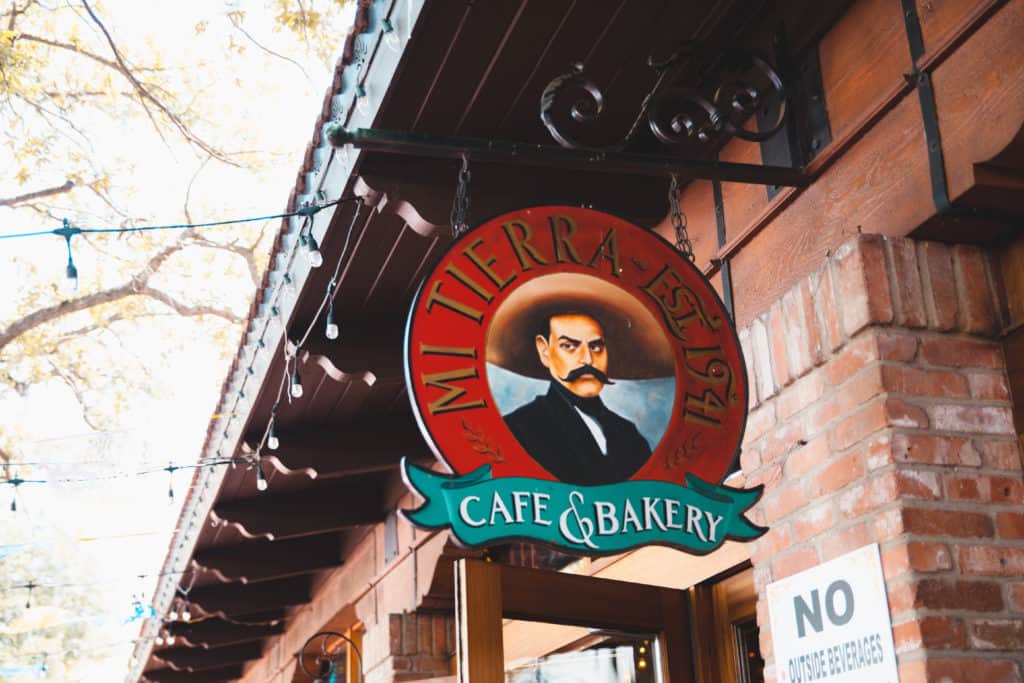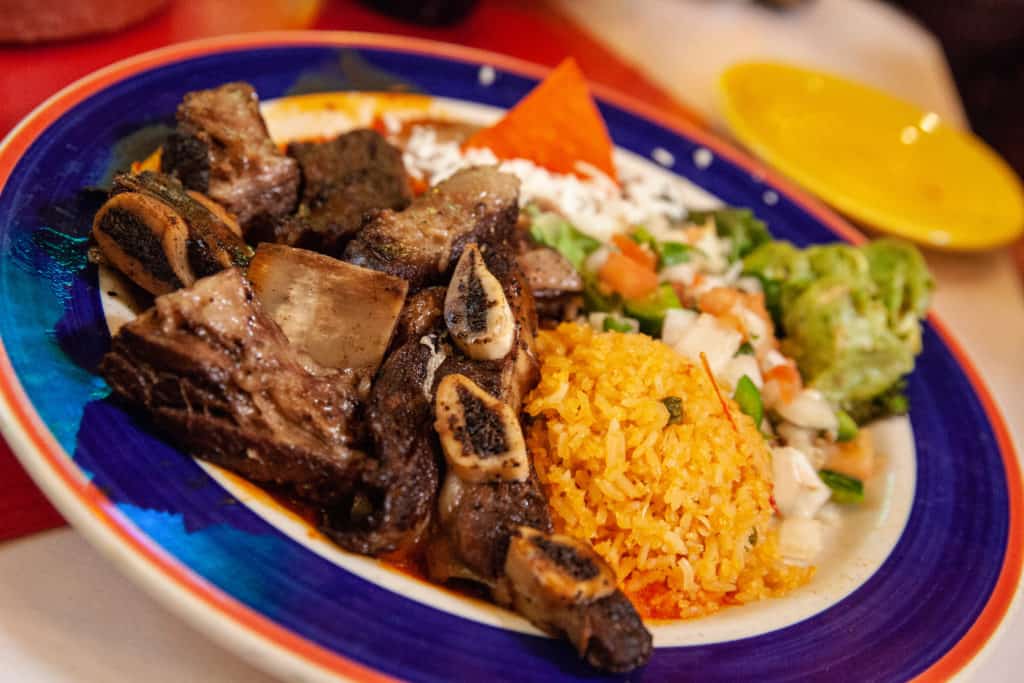 Visit the Riverwalk & Hemisfair Park
From Mokara Hotel & Spa you can walk along the River Walk towards Hemisfair Park. I loved being able to walk around the city and see vendors & the river cruises. On the way to Hemisfair Park you can also stop by La Villita, a cute shopping district.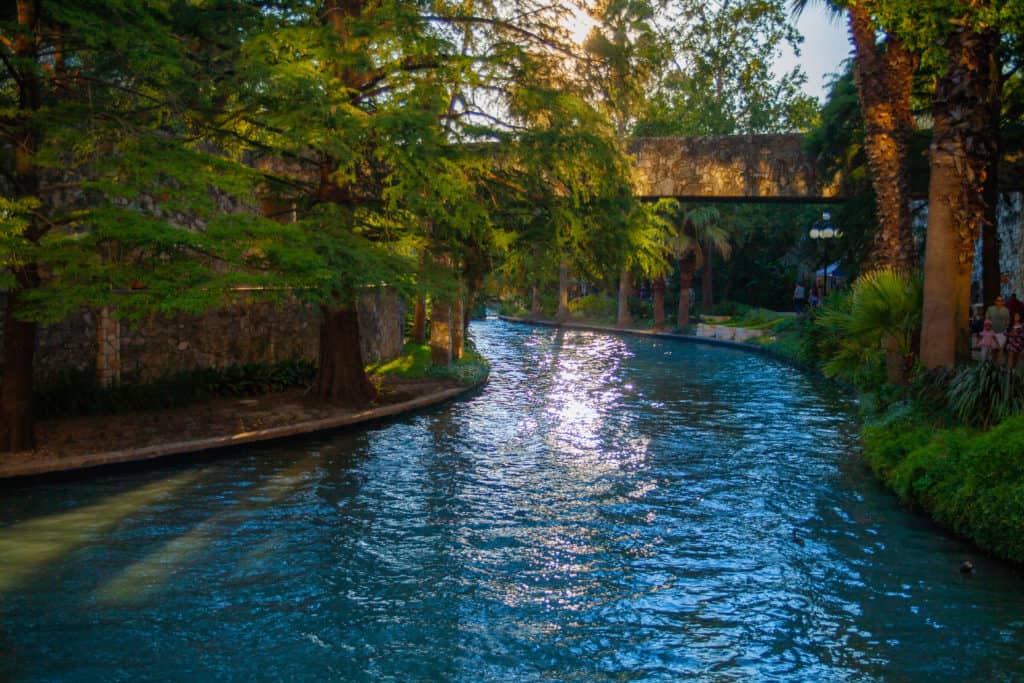 One of my favorite places to visit at Hemisfair park is Instituo Cultural de Mexico which is a free rotating art installation. Last time we were here they had unique hanging installations that reminded me of Alice in Wonderland. It's a fairly small art museum but worth stopping in for the art (and to escape the Texas sun in Summer!).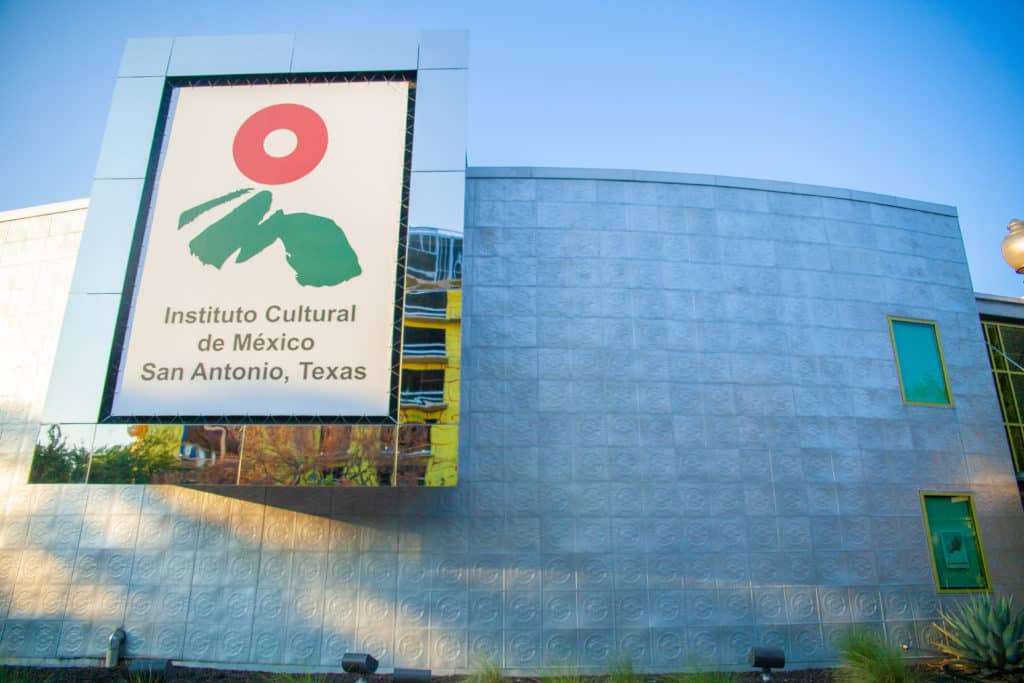 Now you might laugh at me for saying that you need to stop at the Hemisfair Park Play Ground, but this modern playground is actually pretty unique. I might be biased because I have fond memories of this place when it was an all wooden playground, but this place always brings out the inner kid in me with the modern take of a merry-go-round and colorful play area!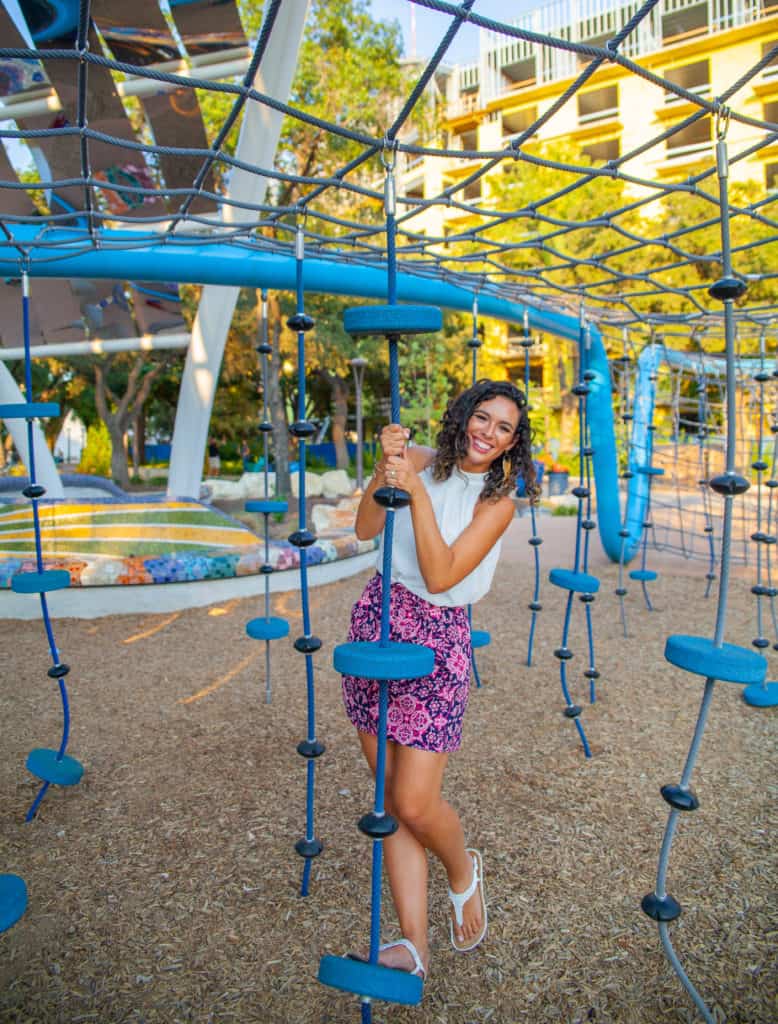 Throughout the trail there will be areas lined with historic art and historic houses that are fun to check out and at the end of the park trail you will reach the Tower of the Americas which is a 750-foot structure with an observation deck. I love hanging out near the waterfall sections and seeing what special events they have going on. Last time we were here there was a vintage car show going on!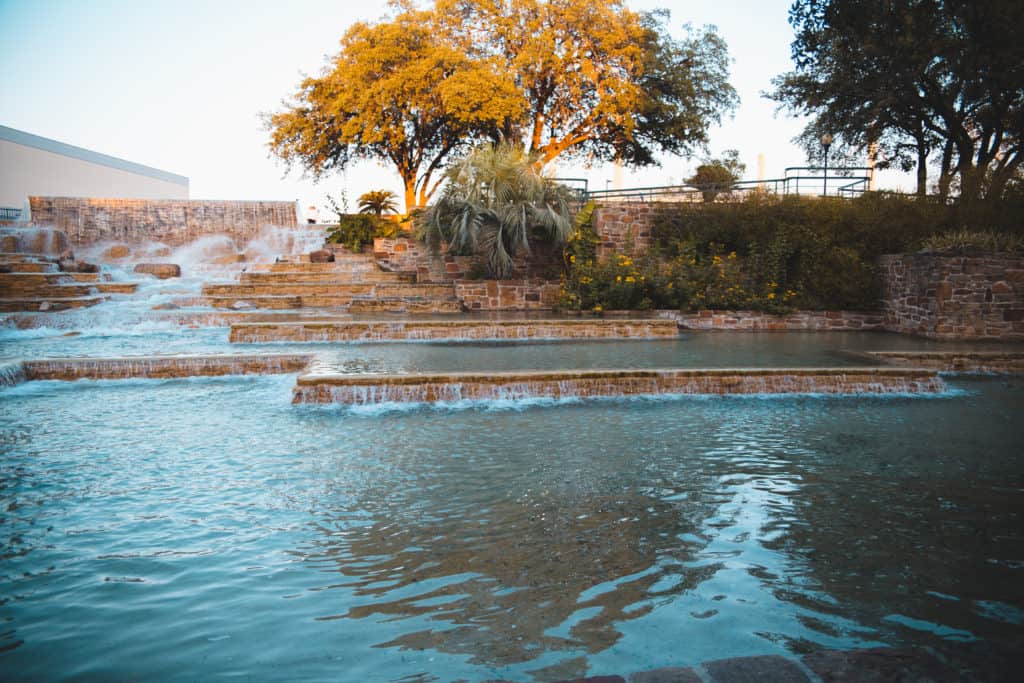 After finishing up at Hemisfair Park we made our way back to the River Walk. The River Walk is pretty much a giant loop so we continued down the loop to see the rest of the park. Certain parts of the River Walk are extremely packed, but the further down you go the less packed it gets.
If you are in San Antonio for the Summer and want to see Folklorico dancing, a mariachi band, and other fun dance and musical performances check out Fiesta Noche Del Rio. These Summer performances are exciting and you may just be pulled on stage to do some Salsa. I have been before when I lived in San Antonio and truly enjoyed it. This time we opted to watch the show from the outside while enjoying a romantic dinner at Fig Tree Restaurant.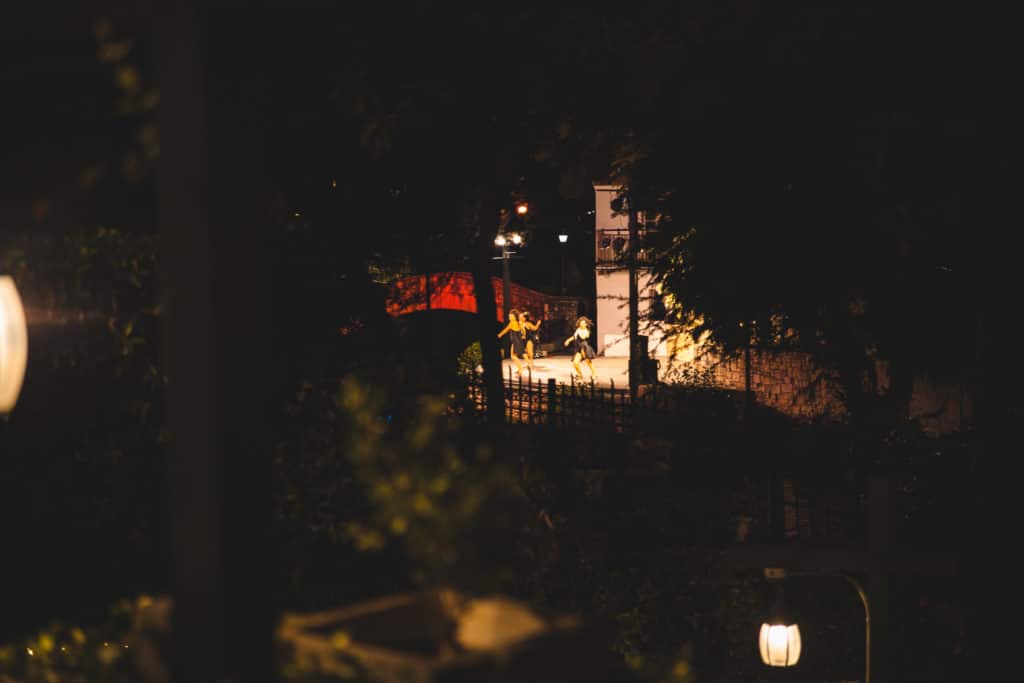 We enjoyed dishes like a goat cheese spread, artichokes, and a caesar salad with a view of the performers from our table. Fig Tree was a fresh cuisine treat without a crowd. This intimate setting meant not being elbow to elbow with other tables and the unique and bold flavors of everything we had was an experience of its own. The Fig Tree really loves it olives so be prepared for strong flavors. After dinner head to the Esquire Tavern for a secret surprise.
A Spanish Speakeasy on the River
Now of course there are plenty of places to get margaritas on the River Walk, but that's just so boring! Head into the Esquire Tavern for a unique experience. When you walk into the Esquire you will be greeted by someone who will offer to seat you, but instead turn left and look for a door that says Downstairs. Downstairs is a Spanish based speakeasy right along the River Walk that you wouldn't know about unless someone told you (in true speakeasy style!). It's so secretive I can't even take pictures! Just kidding, it was just really dark 😉
Their menu rotates regularly and includes drinks like Batman of Mexico. The bartenders are wonderful and even offered to whip up something based on what I liked. I'm a tequila girl and they created unique drink with bitters and other secret ingredients that was amazing!
After a long day it's definitely worth heading to Mokara and taking a refreshing bath before another exciting day!
Unique Things to Do in San Antonio: Day 2
Go on a River Cruise
Whenever someone visits the River Walk it's common to go on a riverboat. However, rather than be packed with a bunch of people doing the typical touristy thing, why not experience the cruise in a unique way? We decided to wake up early for yoga on the Riverwalk with the go Rio Fitness Cruises. I have to say this was one of the most unique ways to experience yoga. We always had a different view and because it was early the river was serene. Your balance is definitely tested when your focus point changes constantly!
For people who still want to experience the river in a unique way but are not as active, you can check out the Go Rio Unique San Antonio Cruises.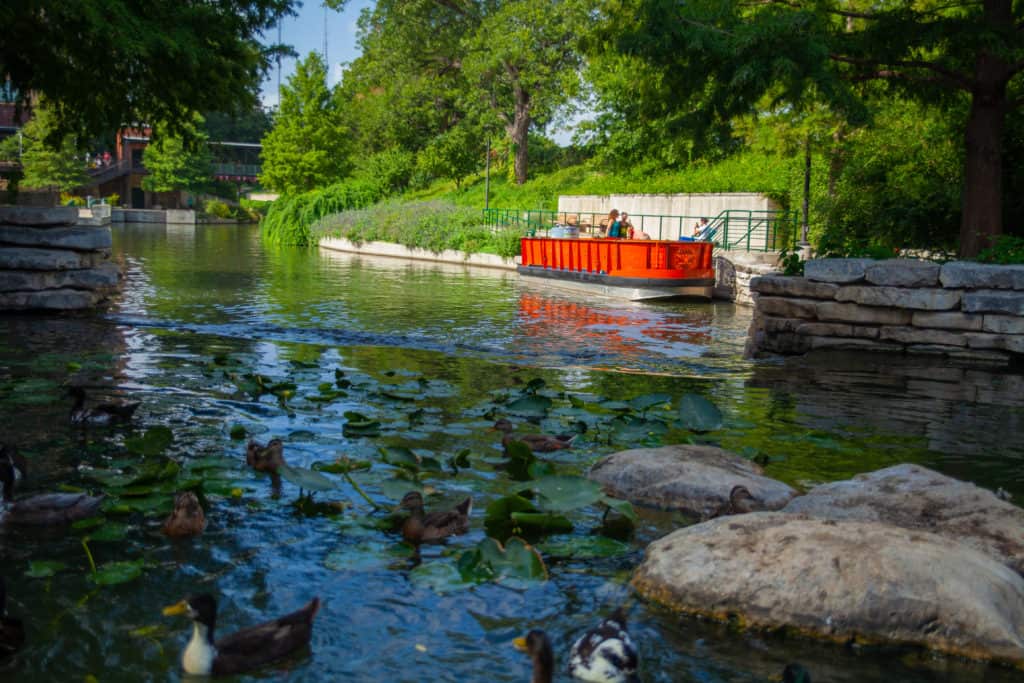 Pearl Farmer's Market
After an early yoga workout, I had worked up quite an appetite. Luckily the yoga cruise starts and ends at the Historic Pearl District which has a farmer's market every Saturday and Sunday. Travelling around Texas means I have seen quite a few farmer's markets and the farmer's market in San Antonio has been the biggest I have seen in Texas so far!
They had everything from fruits and veggies, fresh bread, breakfast tacos, roasted corn, soaps, wine tastings, fresh flowers, and plenty of food to eat! We ended up snacking on items throughout the farmer's market with breads, a lavender French toast, and brisket tacos!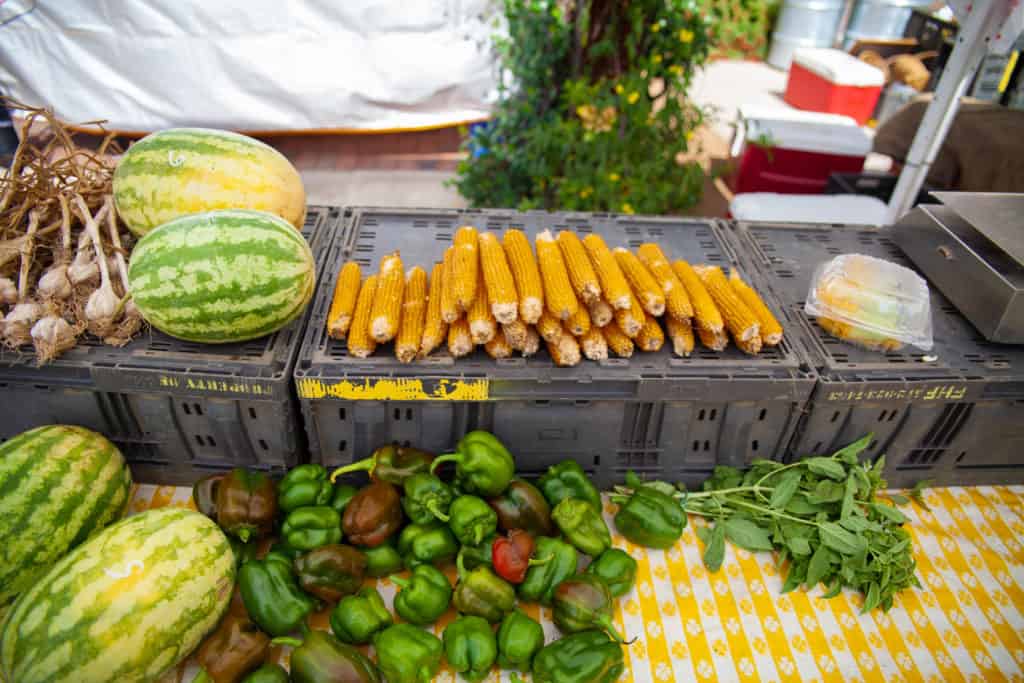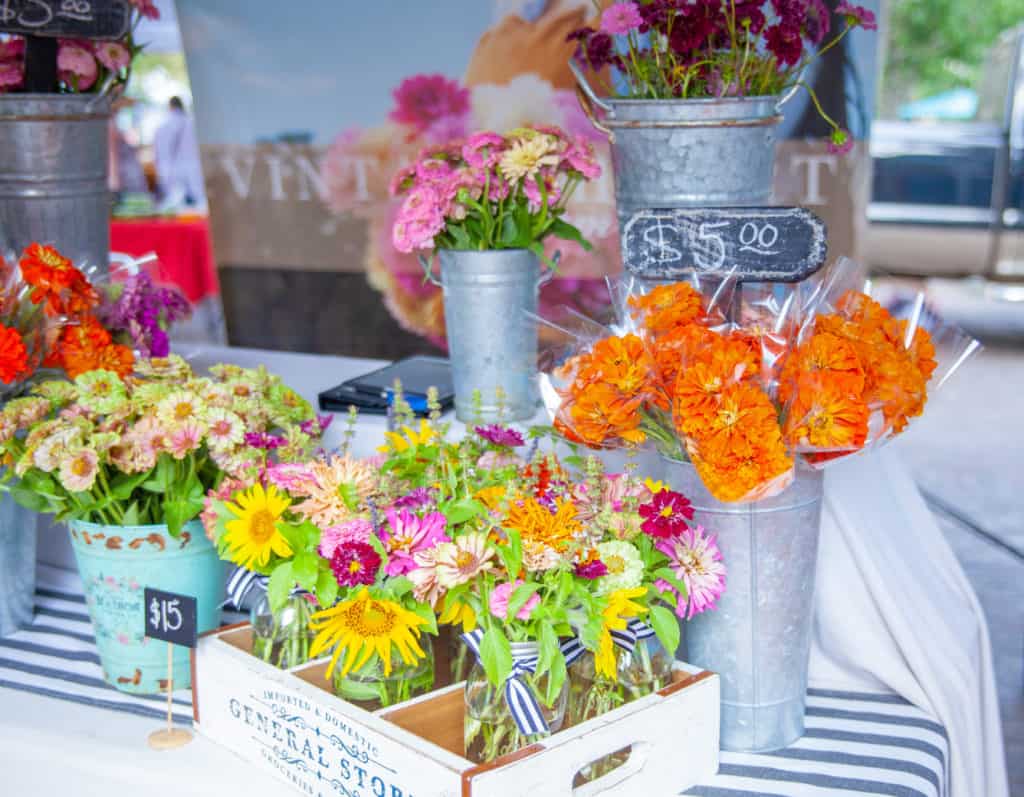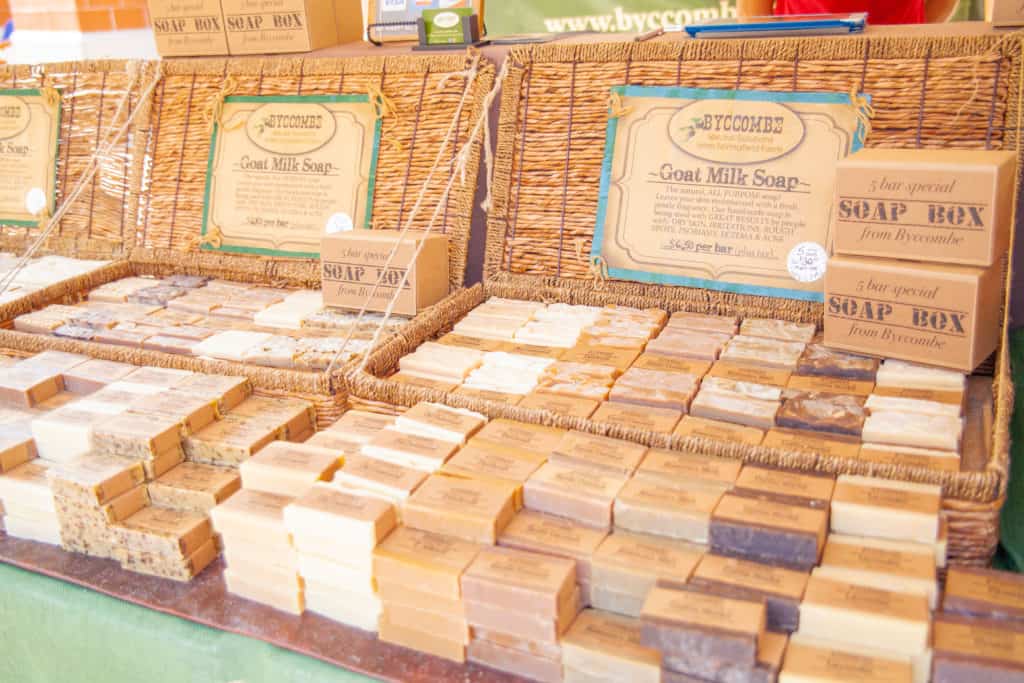 Coffee Time
As a coffee lover, I always look for fun coffee flavors and ended up going to Larder for a Dulce De Leche Latte!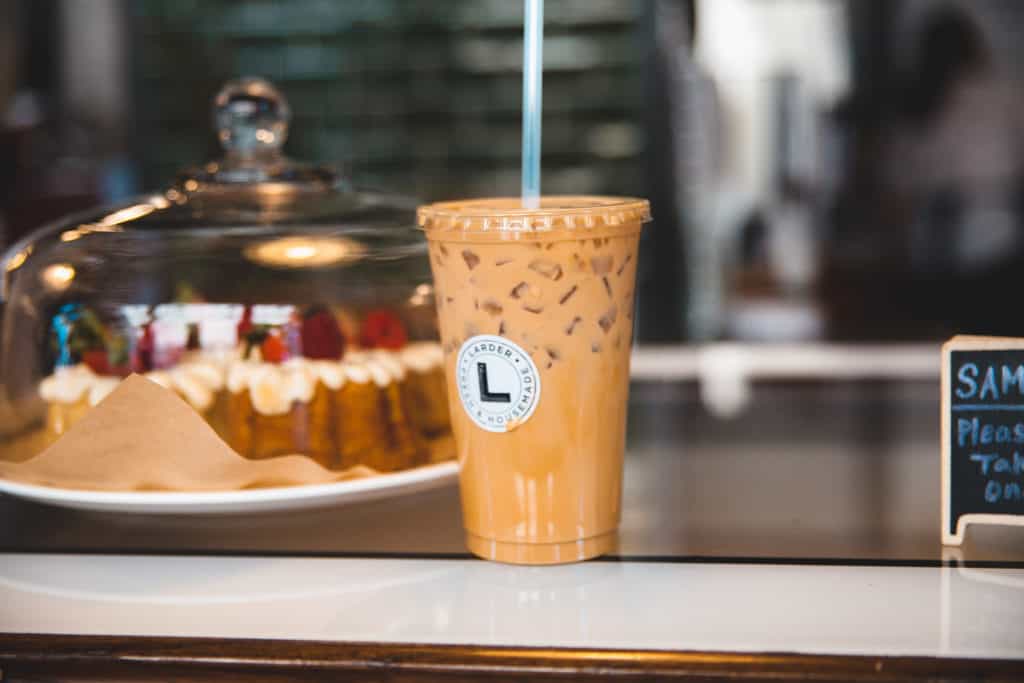 Exploring the Historic Pearl
If it's been some time since you've been to San Antonio, you probably haven't heard much about the Historic Pearl. When I lived in San Antonio it was just a farmer's market and was just beginning to be up and coming. When we went I was shocked at how much it changed. The Historic Pearl had some of the cutest shopping areas and delicious restaurants, plus live music!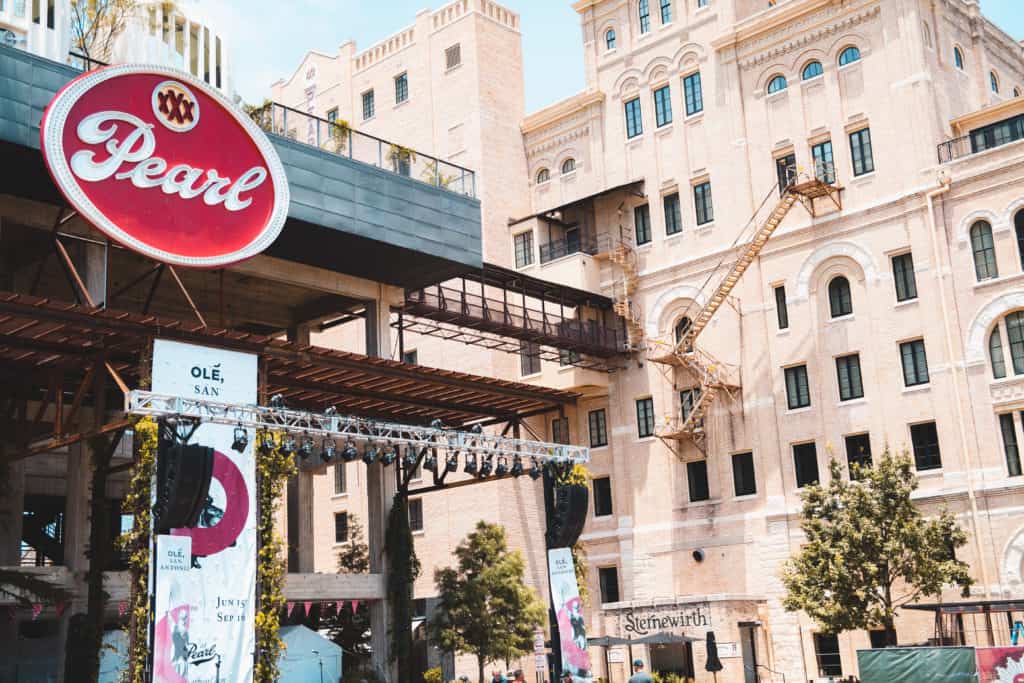 If you visit nowhere else in Pearl District, you have to visit Ten Thousand Villages. This shop has locations throughout the US, but this is the only one in Texas. Ten Thousand Villages is a fair-trade store with crafted items made from locals across the world. They guarantee a fair price for the people who create the goods. They had a huge selection of items ranging from coffee to home goods to jewelry and more. If you don't get the chance to visit, I still recommend checking their shop online. I bought a necklace and bracelet, and it says what country it comes from and often comes with a story.
Another cute shop is the Vintage Bouquet Bar where you can make your own bouquets or jewelry pieces with a live succulent! You can also check out their class calendar for any special events.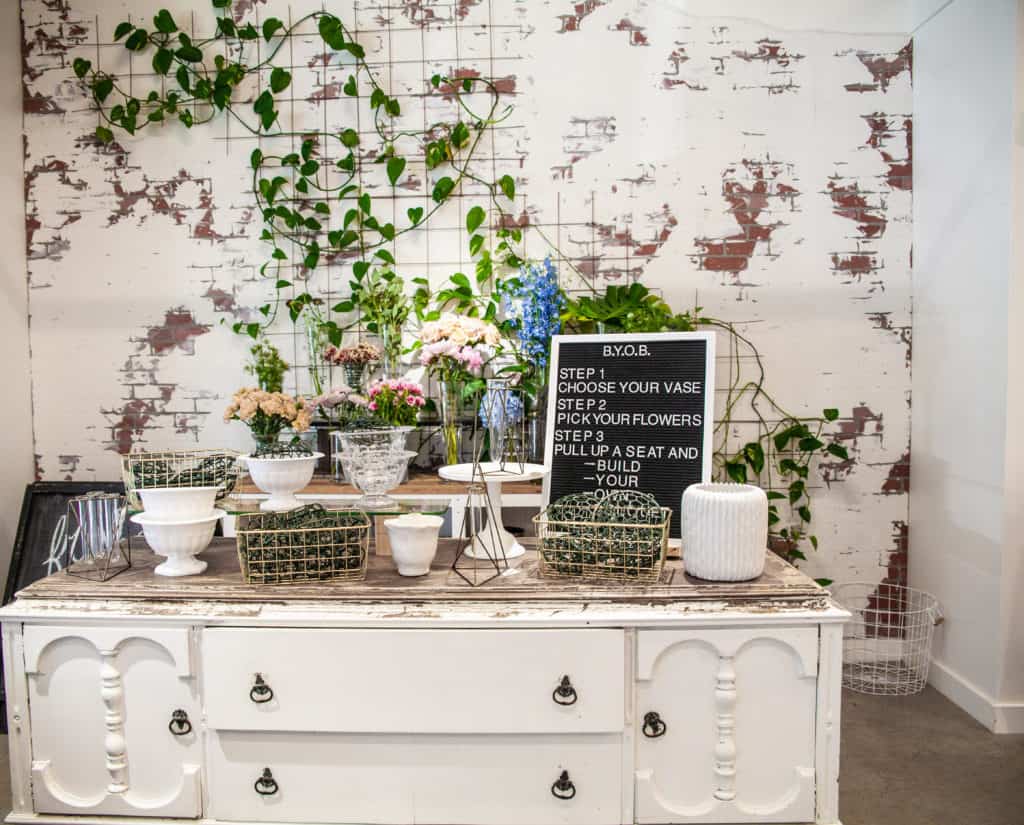 For great boutique finds and Texas goods make sure to check out Adelante Boutique. This boutique was the absolute cutest with its bright colors and the cutest clothes.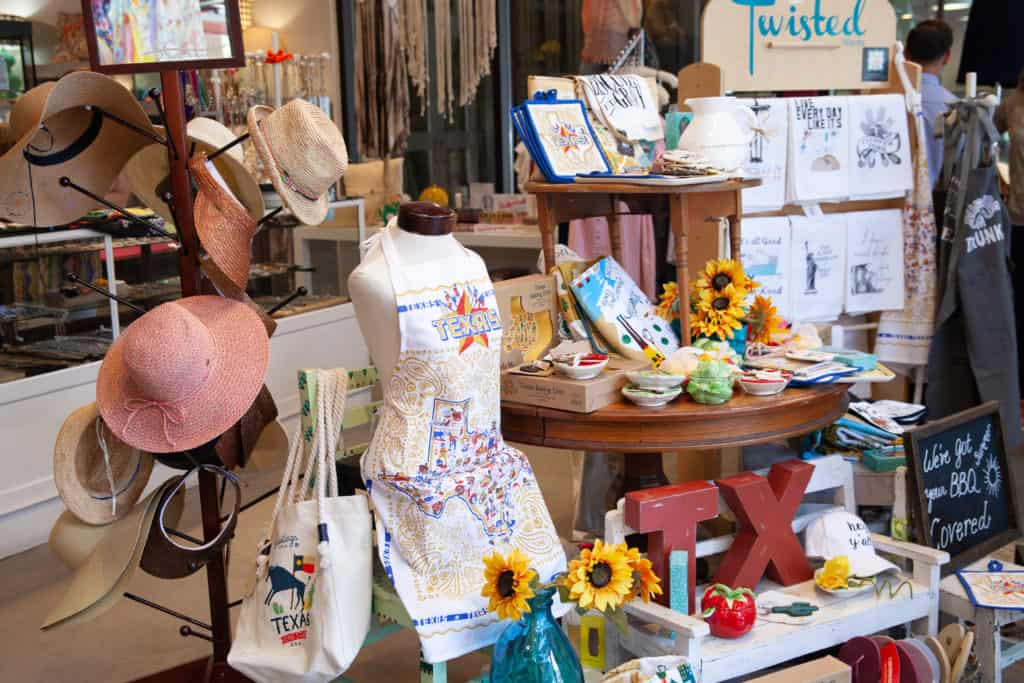 Lunch at Cured
We walked around the Pearl long enough to work up an appetite for a late lunch and chose Cured since it was a James Beard Culinary Award finalist and the food did not disappoint!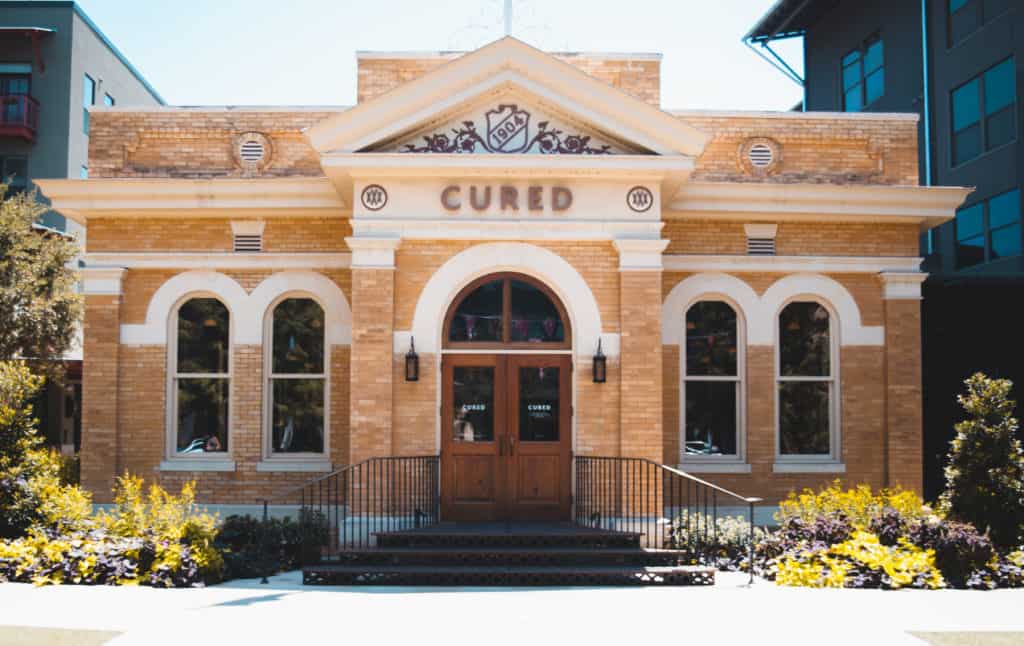 We feasted on duck, lamb, and beef on the charcuterie board and quail wings. We finished off with their famous ice cream sandwiches. For a pretty light meal, we left heavily satisfied.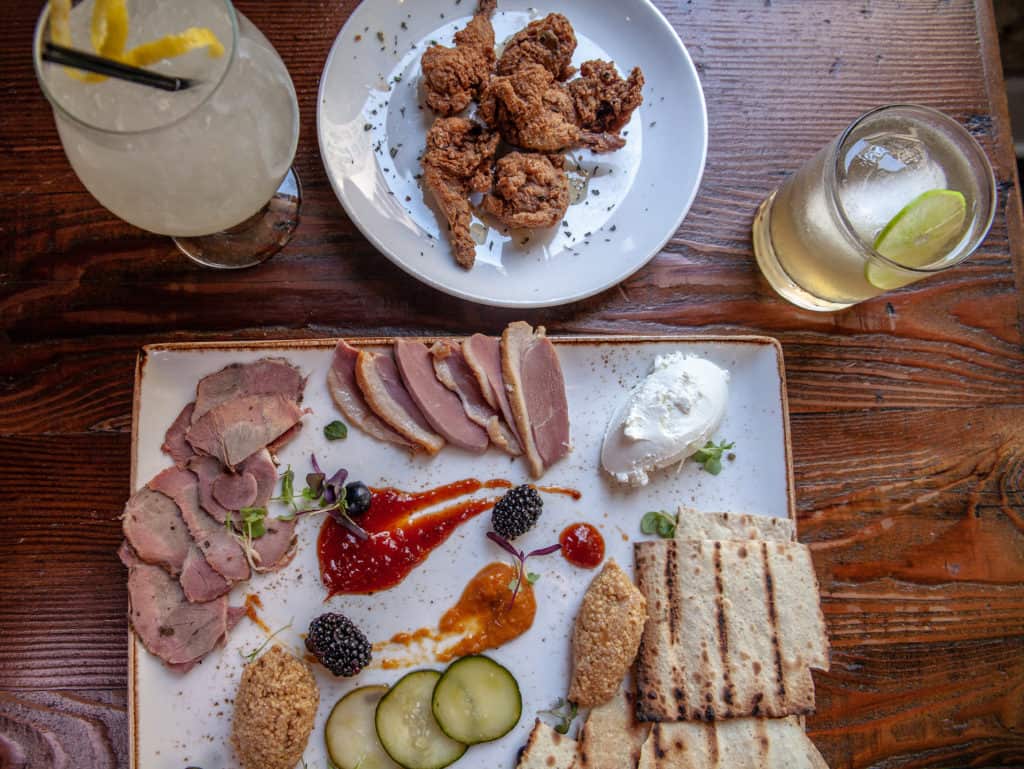 End the Day at the Japanese Tea Garden
The Japanese Gardens are free to everyone and contain a waterfall, koi ponds, and lush gardens throughout the property.
When we walked into the Japanese Tea Gardens I was shocked to see a sign that said welcome to the Chinese Tea Gardens. Surely San Antonio knows the difference! Turns out these gardens possess an interesting and sad history. A Japanese artist and veteran originally lived on the gardens as the caretaker. After the attack on Pearl Harbor when anti-Japanese sentiments were high, the artist was kicked out and the gardens were changed to a Chinese garden. It wasn't until more than 40 years later that it was reverted back to its original name. The opening arch serves as a reminder of the past racism and a warning to current and future injustices.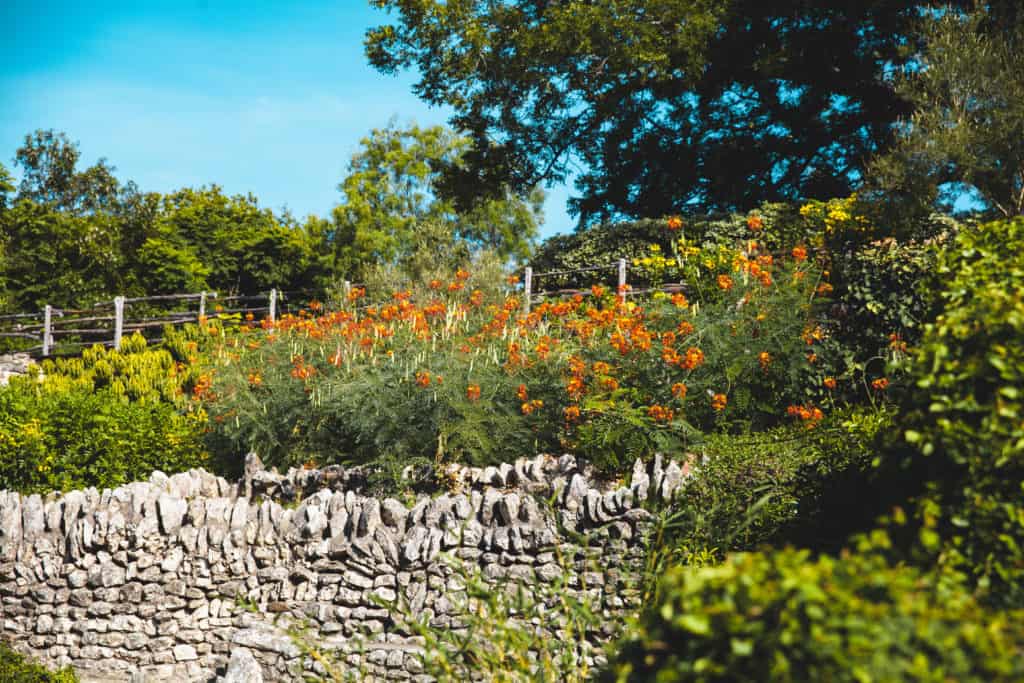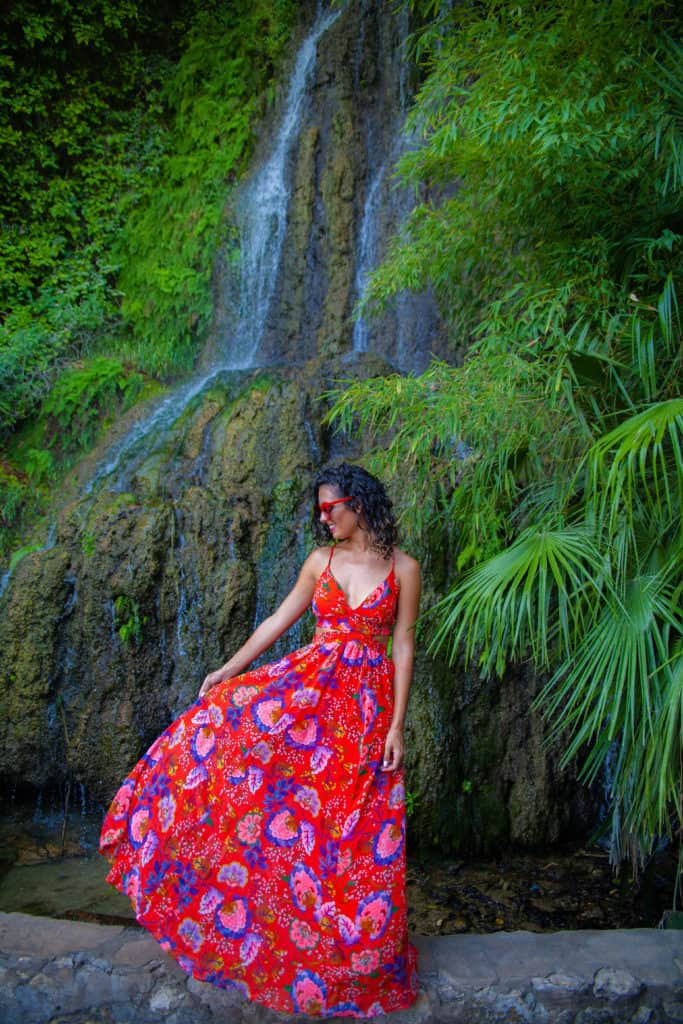 Unique Things to Do in San Antonio: Final Thoughts
I loved being able to visit my old home and see it from the eyes of a tourist. I originally mistakenly thought that San Antonio was too touristy, but I loved to find all of the unique things to do in San Antonio that are a spin-off of the typical things to do. There's so much culture and history in San Antonio. It's a city full of color and vibrance and I recommend everyone visit at least once and take a new look at the typical tourist sites. If you enjoyed the guide, I would appreciate if you would follow along on Instagram.
Looking to extend your vacation? Check out some other fun cities to visit:
Where to Stay in San Antonio