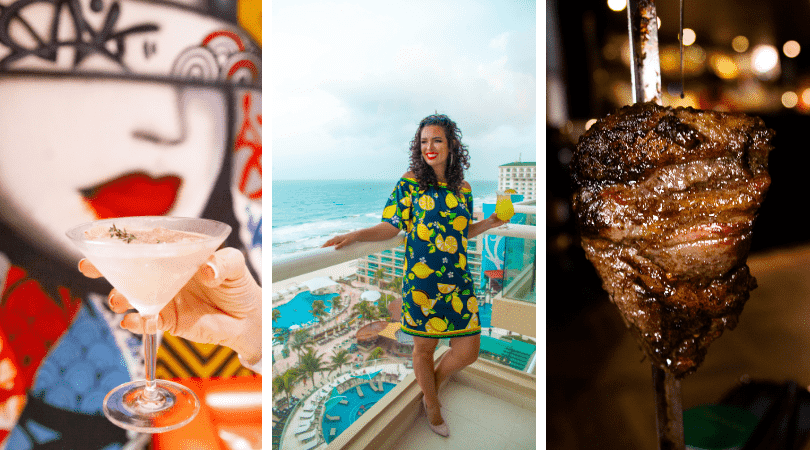 In writing a review about the Hard Rock Cancun Hotel, one of the most important things to me was the food! I've heard so much about other all-inclusive hotels in Cancun serving more than average food and did not want that to be my experience. Luckily the Hard Rock Cancun beyond impressed me with the food options. So much so that I had to write a post just about the food! I mean an all-inclusive that includes a Brazilian steakhouse, a hibachi grill, a fancy Italian restaurant, and more is absolutely a winner in my book! Plus make sure to read the rest of our Hard Rock Hotel experience.
Want to be more prepared before your trip? We've been using the Rosetta Stone app! It has 5-10 minute lessons all on your phone with visual and audio cues to help you learn quick! Join Rosetta Stone now and get 50% off your lifetime subscription!
Drinks
The Hard Rock Cancun had a menu of special rocking cocktails that you could order (my personal favorite was the AC/DC) and the bartenders were able to make just about any standard drink, so your options were not limited. Each restaurant also had a custom drink to fit the area, like the sake cocktail at Zen, the Asian restaurant.

Breakfast at Hard Rock Cancun
Room Service and a breakfast buffet where part of staying here! We enjoyed one morning of fresh omelettes and french toast delivered to our door, but I loved going downstairs for breakfast. The breakfast area was massive with smoothies (my favorite was the beetroot), American and Mexican breakfast items, and an omelette & pancake station!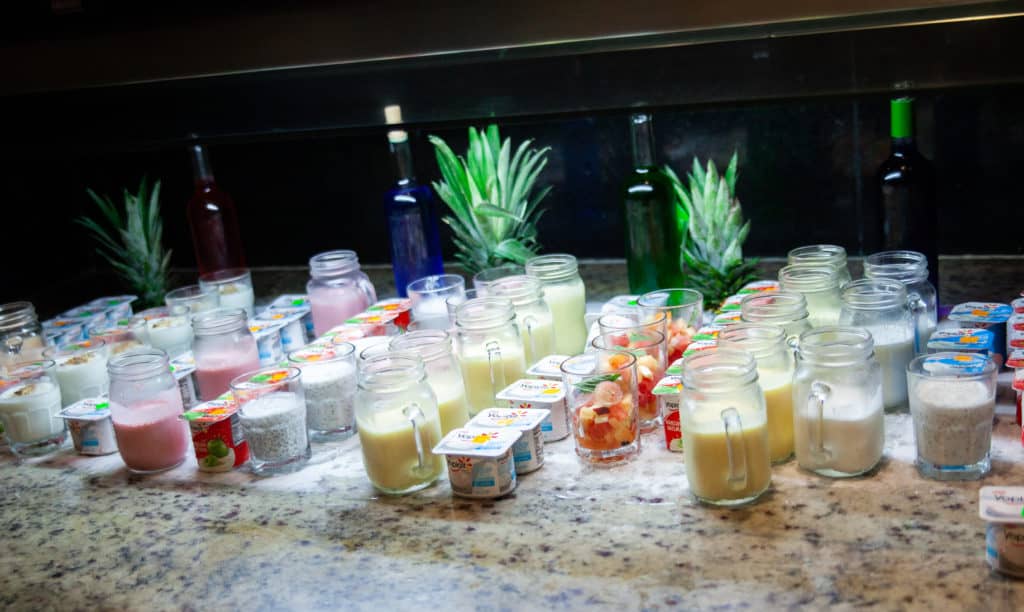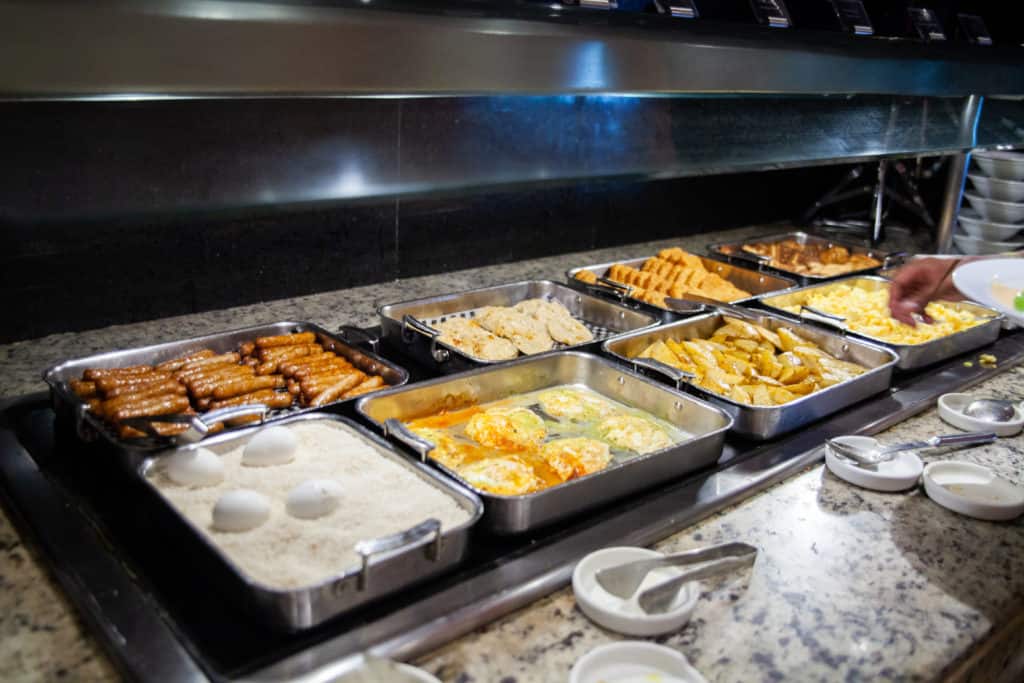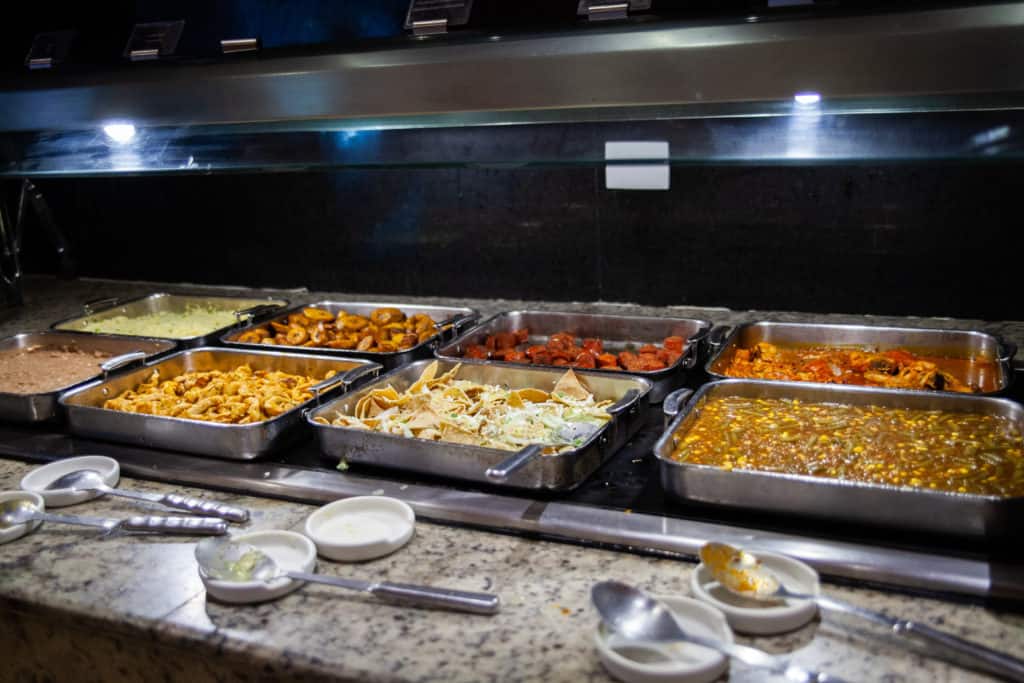 They have the main buffet, but I also enjoyed Zen, a slightly smaller buffet where they made custom pancakes. They have a book full of designs and they can create a whole list of cool designs!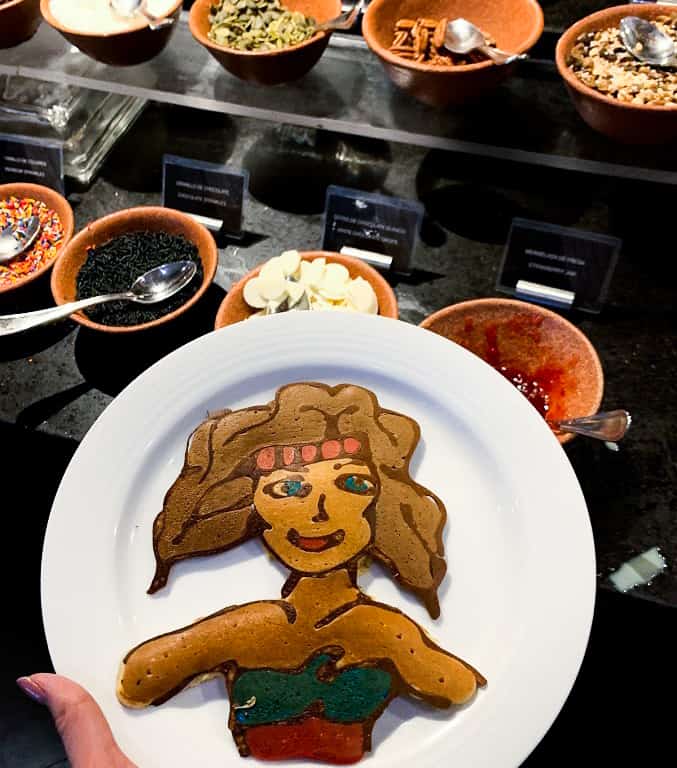 Lunch at the Hard Rock Cancun
Most days at lunch were spent at the pool, but we still had some great options. People were outside grilling hamburgers, they had a pizza station, and a taco station. The breakfast buffet also turned into a lunch station.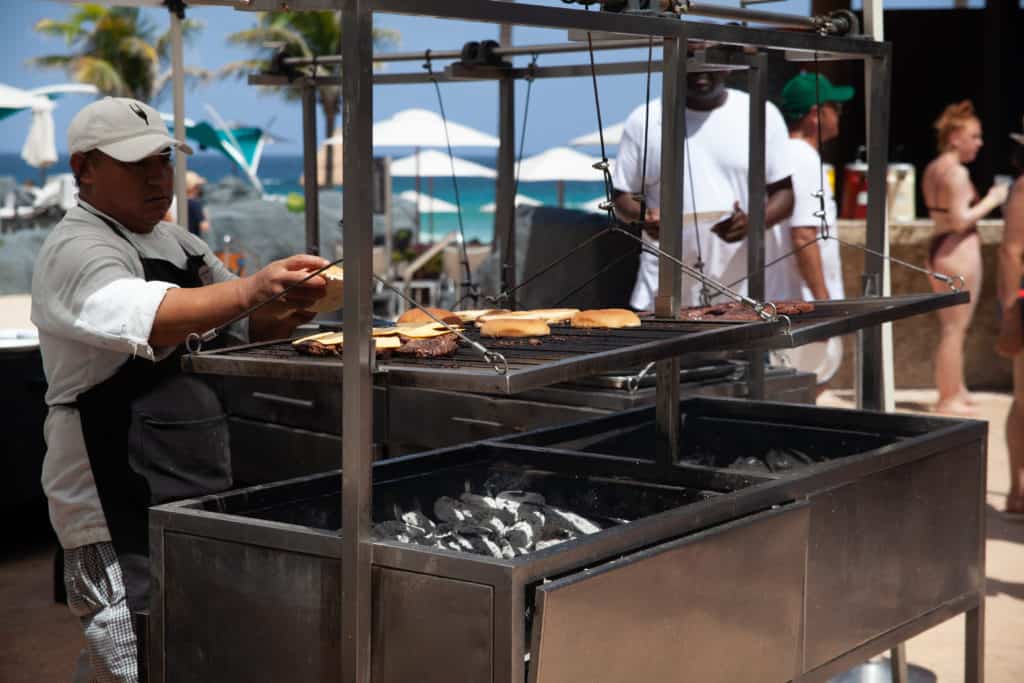 Dinner at the Hard Rock Cancun
Dinner might have been my favorite part of the day at the Hard Rock Hotel! There were so many different options. They have the Brazilian steakhouse, an Asian restaurant, an Italian restaurant, and a Mexican restaurant. Sadly we ran out of time for the Mexican restaurant, and didn't get to try it, but I'm sure the food was phenomenal!
Zen
Zen is the Asian restaurant on site that serves hibachi as well as the sit-down restaurant! One day we went in simply for sushi, and they had such unique sushi options! I recommend one day visiting the restaurant portion and one day visiting the hibachi portion.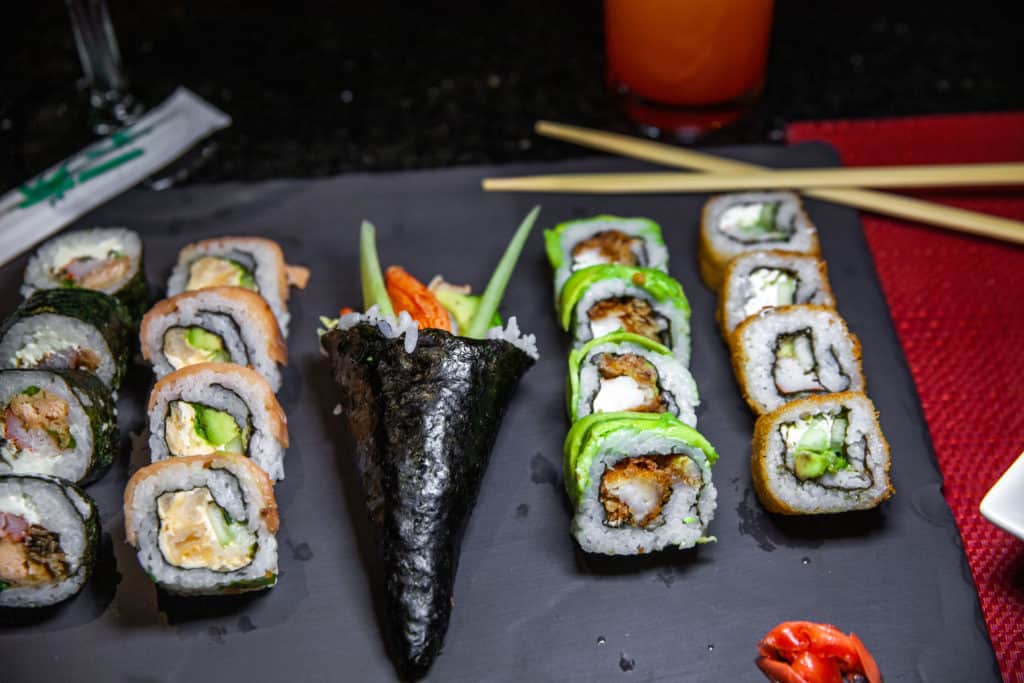 The hibachi is pretty much what you expect for your normal hibachi. The only difference was that they pre-select a mixture of chicken, steak, and shrimp for you. They also put on a little performance at the hibachi which is fun!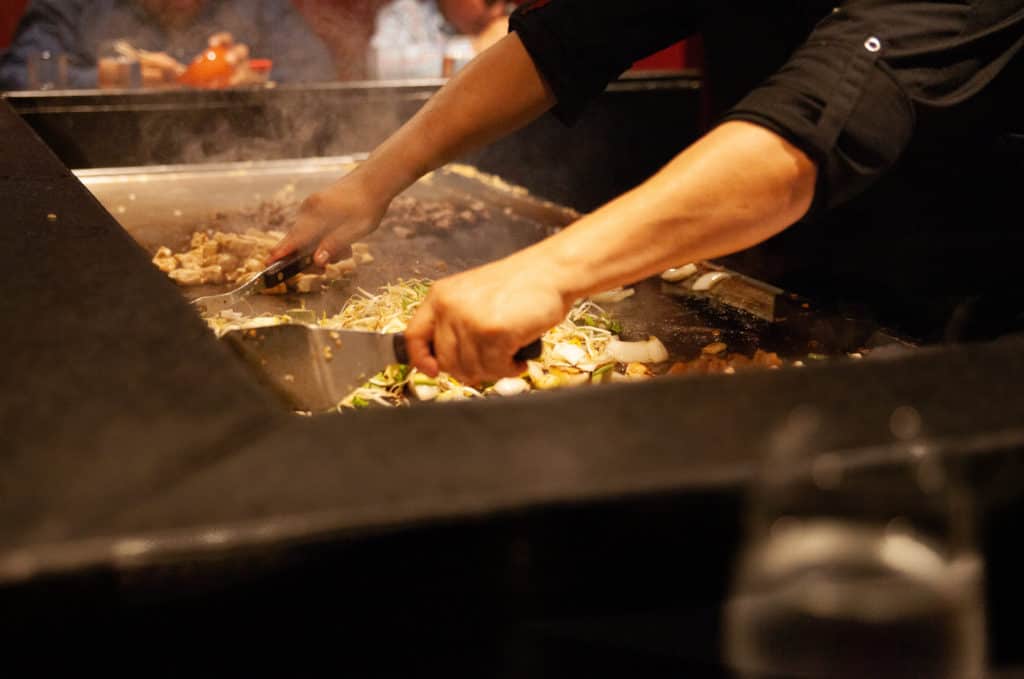 Then afterwards you have an option between two desserts.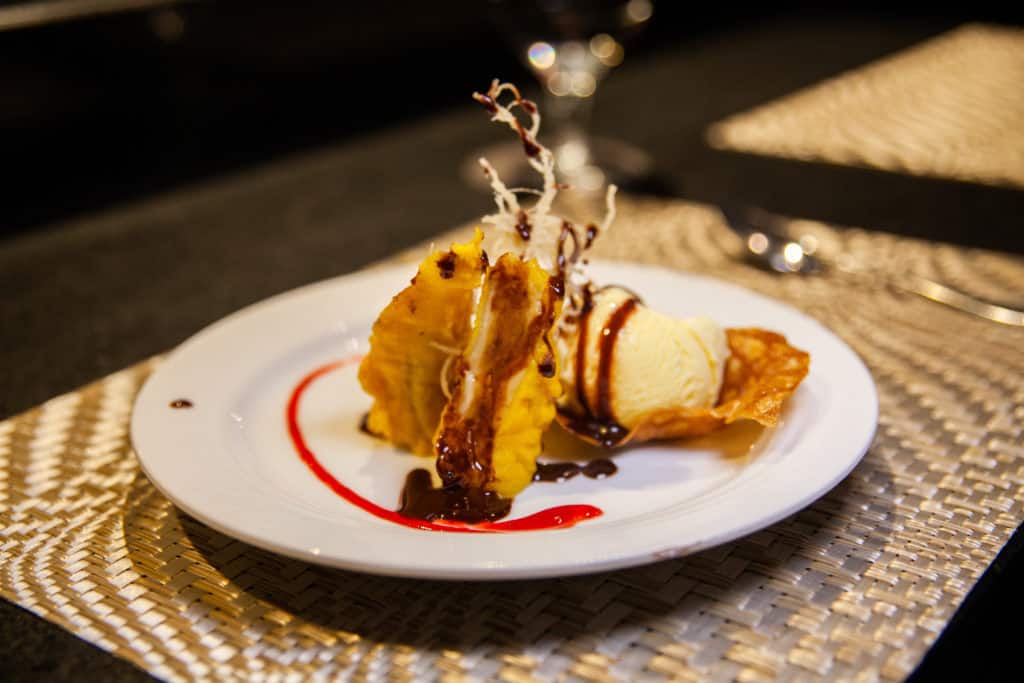 Ipanema
Ipanema was the Brazilian steakhouse and probably my favorite! How cool is it that they have a Brazilian steakhouse that is included in your stay?!
In addition to the obviously amazing meat, they had an extensive charcuterie spread, salad bar, and lots of sides!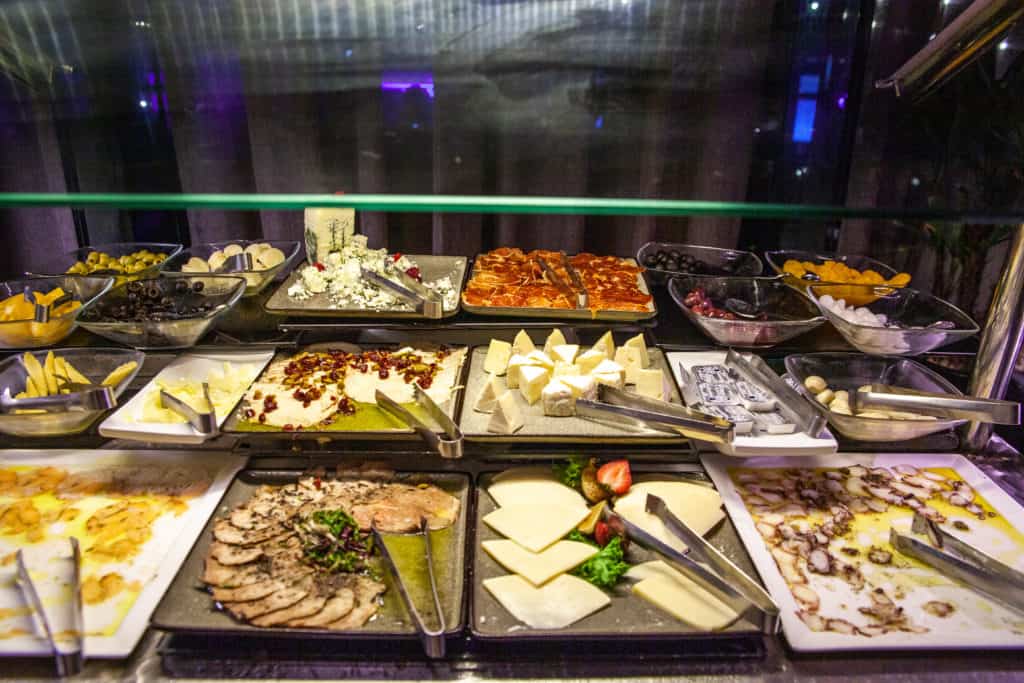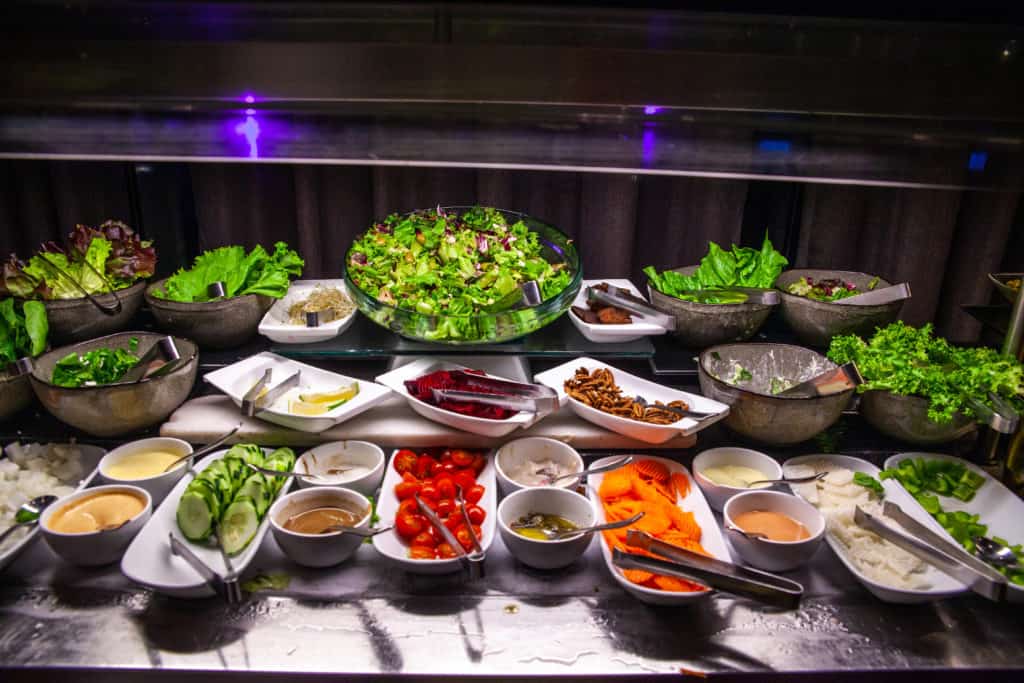 I was pumped for the elote and the waffle cut beets! Sometimes it's the little things in life!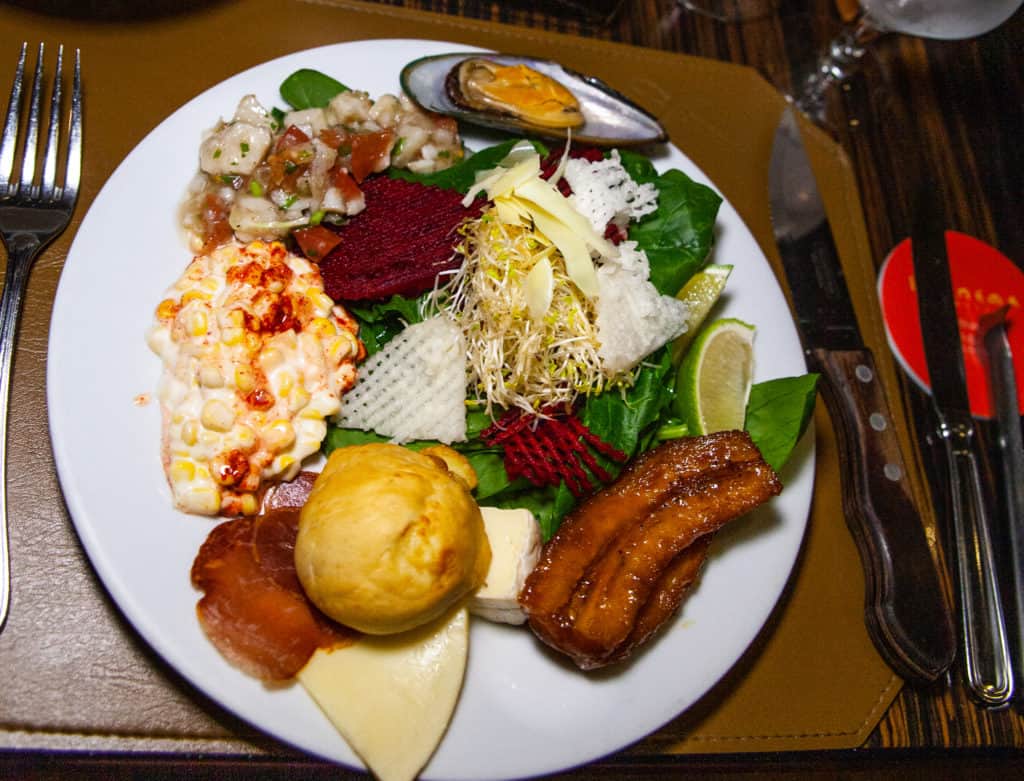 The staff were so wonderful, and I enjoyed getting to try Picana, top sirloin, New York steak, and flank steak. They have pork and chicken options as well, but a girl can only eat so much!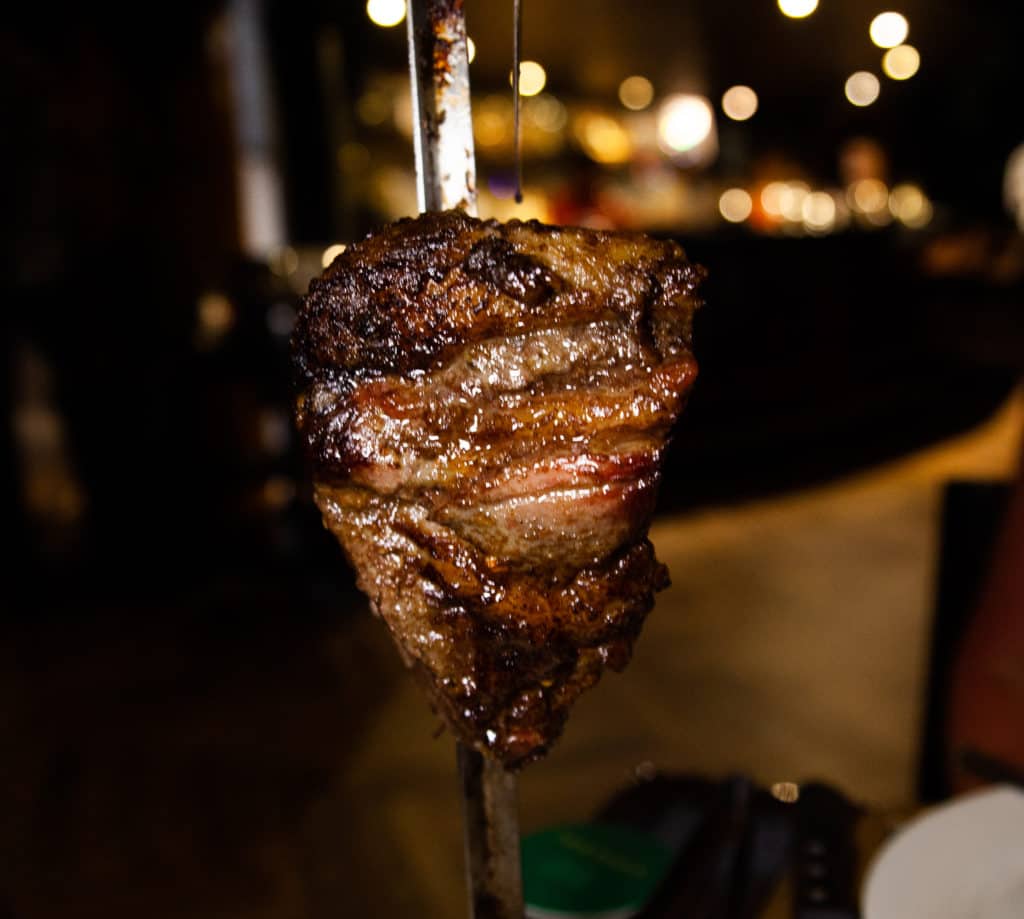 Ciao
Ciao is the Italian restaurant and I loved the way they made it into such a classy experience with the low lighting and draped walls. We ordered the gnocchi and eggplant Parmesan for an appetizer and both were so rich!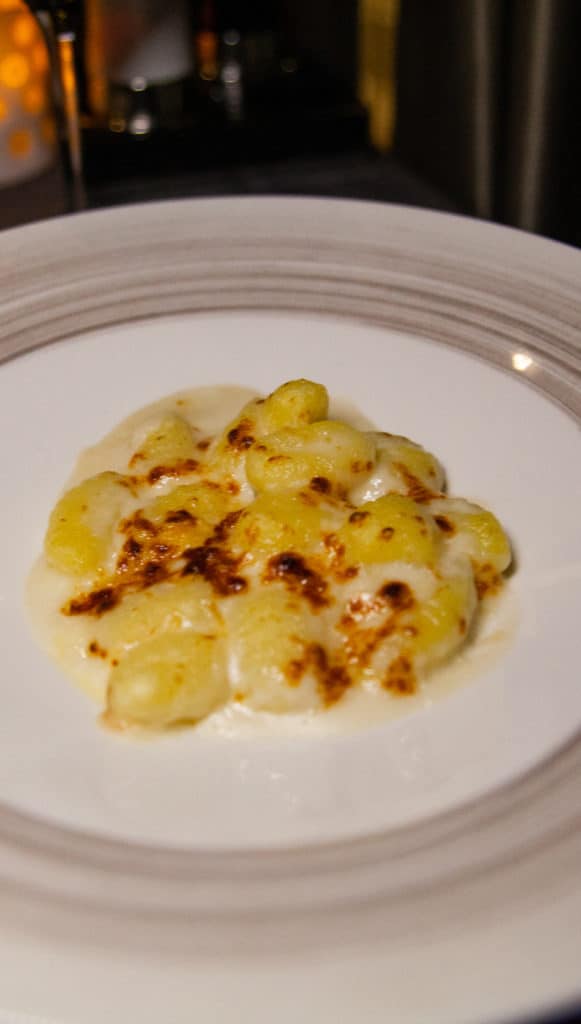 And for dinner a filet mignon because it's all included!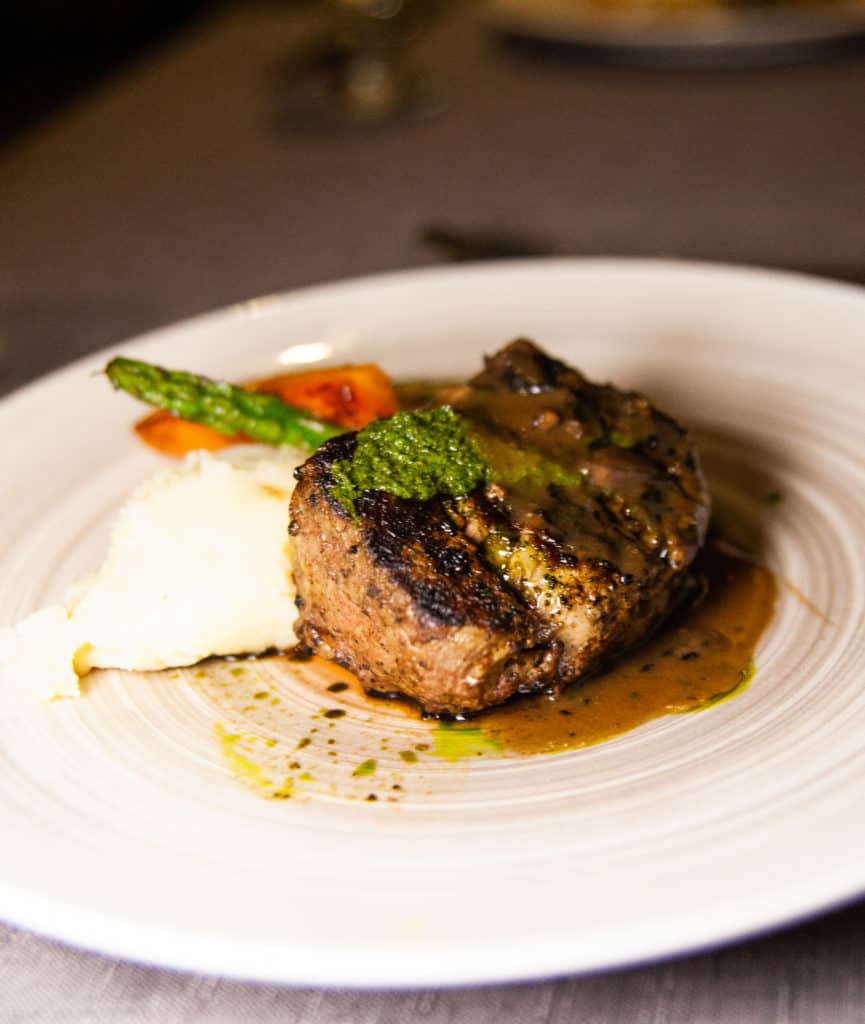 Hard Rock Cancun Restaurants Final Thoughts
The Hard Rock did an incredible job of spoiling us every step of the way and food was no exception! There were so many incredible options, and we were definitely never hungry! My only complaint was not getting to visit all the restaurants or trying all the food! If you're looking for an all-inclusive where you're truly taken care of, and eat incredible meals the entire time, I cannot recommend the Hard Rock Cancun enough. Make sure to read the rest of our review of the Hard Rock Cancun.