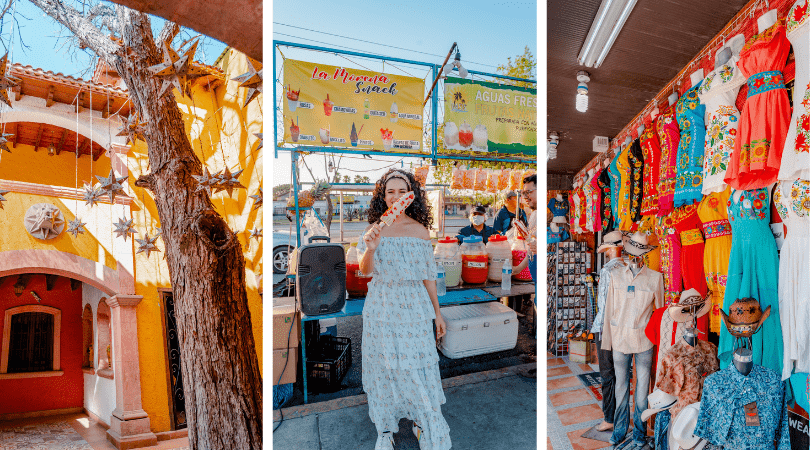 Nuevo Laredo had been on our list of places to visit for far too long, so we decided enough was enough. It was time to visit Nuevo Laredo, Mexico!
We wanted to make sure we enjoyed Nuevo Laredo to the fullest, so we did lots of research and asked around for recommendations on the best places to go and things to do in Nuevo Laredo.
The list below is a compilation of the suggestions we received. Unfortunately, we did not have as much time there as we would've liked, meaning we weren't able to personally tackle everything, but we still wanted to include them in the list since they received such high praise from friends, family, and locals of Nuevo Laredo.
Want to be more prepared before your trip? We've been using the Rosetta Stone app! It has 5-10 minute lessons all on your phone with visual and audio cues to help you learn quick! Join Rosetta Stone now and get 50% off your lifetime subscription!
How to Get to Nuevo Laredo, Mexico
The fastest and most affordable way to get from Texas to Nuevo Laredo is by plane. If you keep an eye on ticket prices, you might score some great deals.
The cheapest option is taking a Greyhound Bus, but your travel time won't be quite as short. The bus will take you to Laredo where you'll then walk across Bridge 1.
Traveling by car is more convenient and you can make the trip in your own time, but there are certainly more costs, especially for tolls, gas, snacks, and any stops you may want to make along the way. From Dallas to Nuevo Laredo, it is about 431 miles / 694 km.
Safety Measures While Traveling
It is best to stay near the border and the Market (AKA Mercado Maclovio Herrera, which is mentioned more below). The best time to cross the border is in the morning. At the border, both militaries are heavily armed.
To avoid any issues at the border crossing or along the border, we recommend hiding valuables, dressing modestly, not carrying a lot of jewelry and expensive accessories, and driving an inexpensive car.
If you are looking for trouble, you'll find it, which will not be good. But overall, the people in the stores, food stalls, and eateries are friendly and welcoming.
If this route makes you uncomfortable, opt for booking a flight, arriving at the airport, and then going to your destination. The airport is small; there are no waiting rooms, places to eat, or phone charging areas; it's more of a touch-and-go location.
Where to Eat in Nuevo Laredo, Mexico
Try Nuevo Laredo's Famous Tacos
At the border crossing, the tacos at "El Santo Niño," also known as "Tacos El Papa Mundo," are the best. They have been featured in the news and in popular city magazines. This small taco stand has appointed itself as the unofficial welcoming committee for border crossers. The taco stand has been open for over 80 years and more than three generations. It opens early and does not close until 9:00 pm. You can find the stand at the intersection of Galeana and Victoria, past the church. But if you're having trouble finding it, ask around! Anyone can show you the way.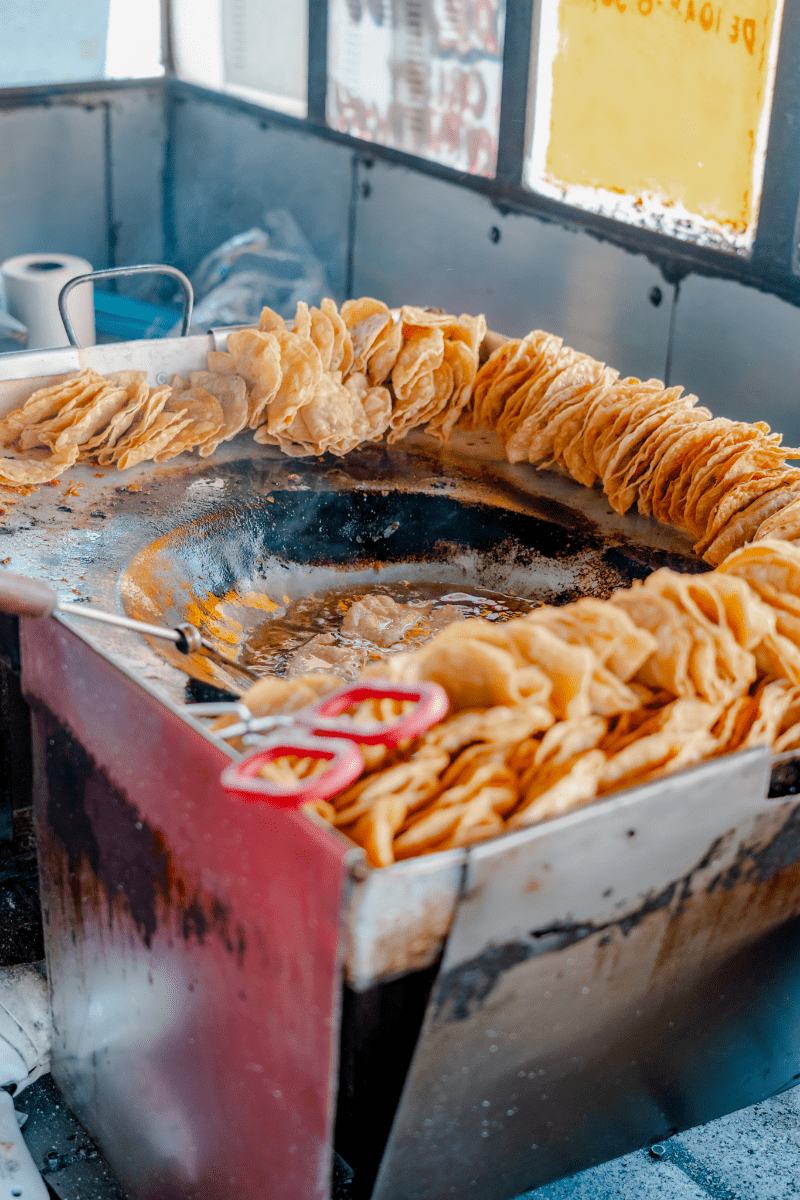 Indulge at La Providencia Panadería
La Providencia Panadería is the oldest bakery in Nuevo Laredo. It has been open since 1878, so yeah, they know what they are doing. They sell pan dulce and other traditional baked goods like donuts and cinnamon rolls. This bakery is a popular spot for locals and tourists alike in Nuevo Laredo.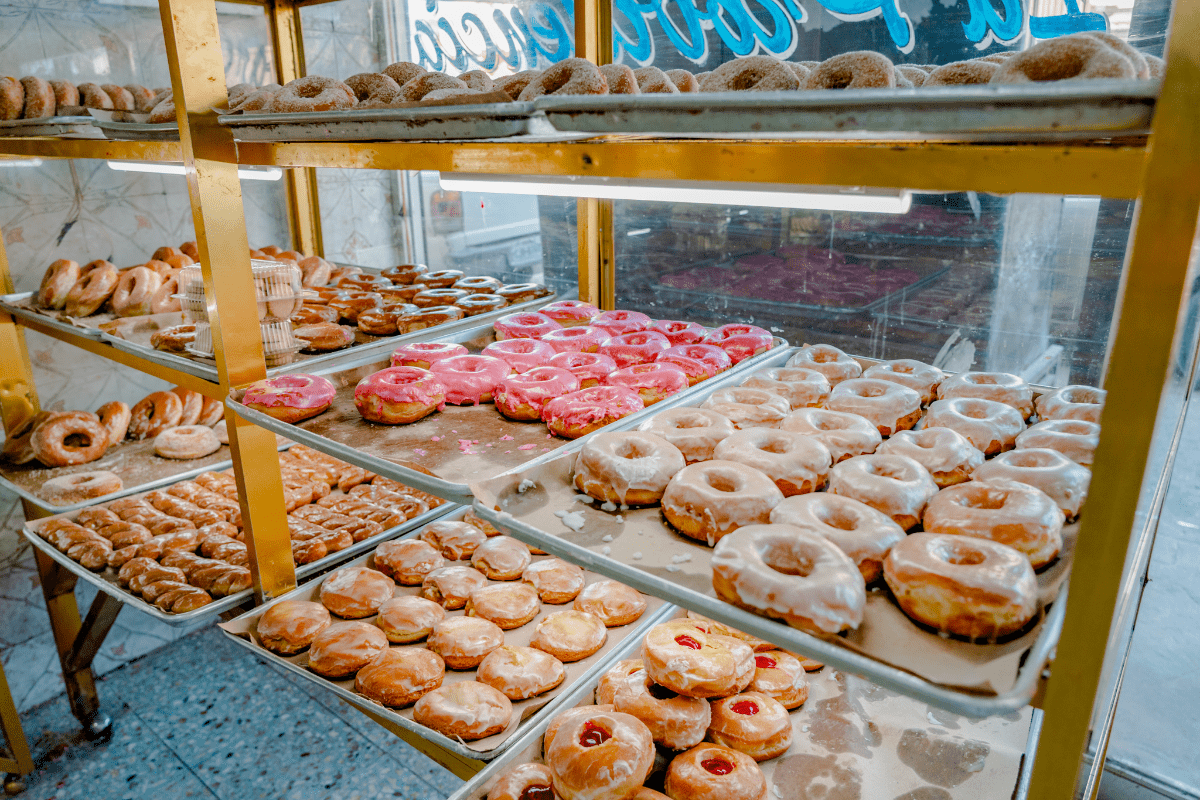 Grab Some Candy at Dulceria La Reina
At Dulceria La Reina, you'll find everything you need for party favors in bulk at an affordable price. There are piñatas in all sorts of shapes and sizes; boxes and boxes of spicy candy, gum and hard candy, sweet candy, and even party favors, gifts, and all you'll need to make candy bags for your next event.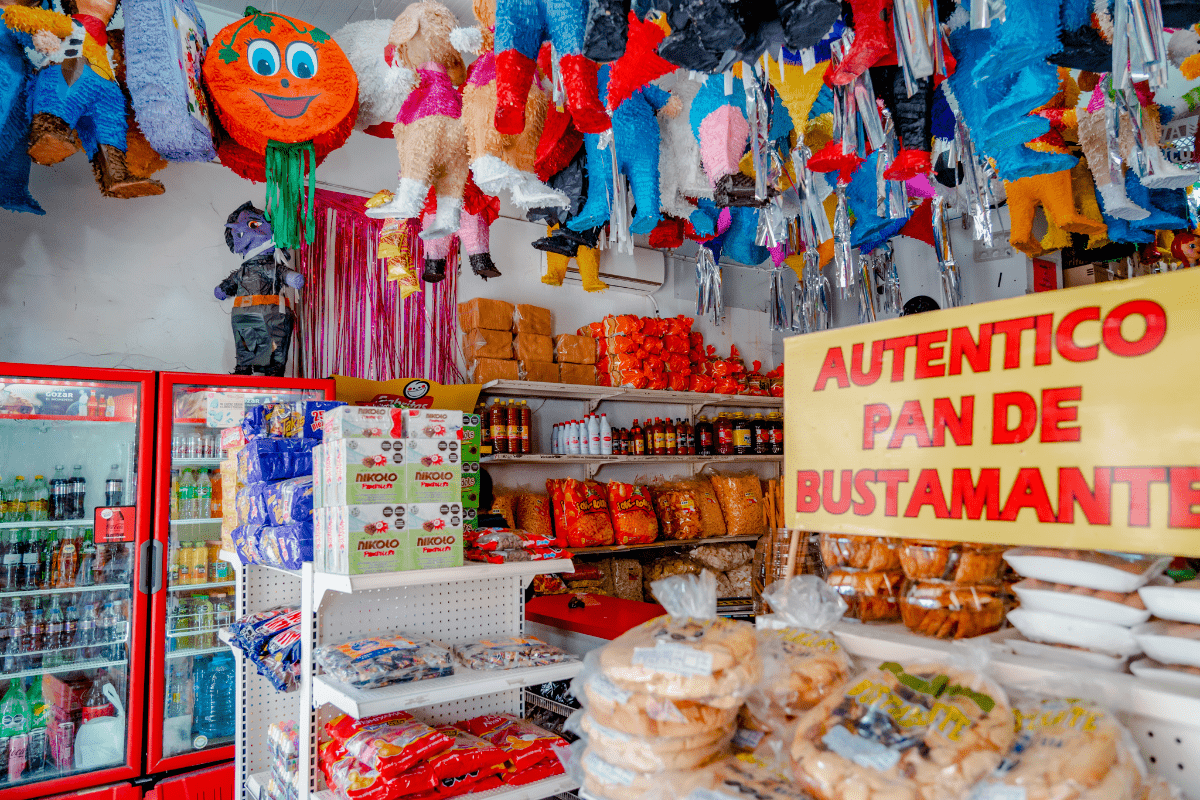 Get a Refreshment at La Michocana
La Michoacana is a staple you'll find all over Mexico. At La Michaocana, you can choose from popsicles, ice creams, bolis (thick popsicle sticks), and aguas frescas, a beverage made with all types of fruit and lots of ice. This is the best place to let your body catch a break from the sun!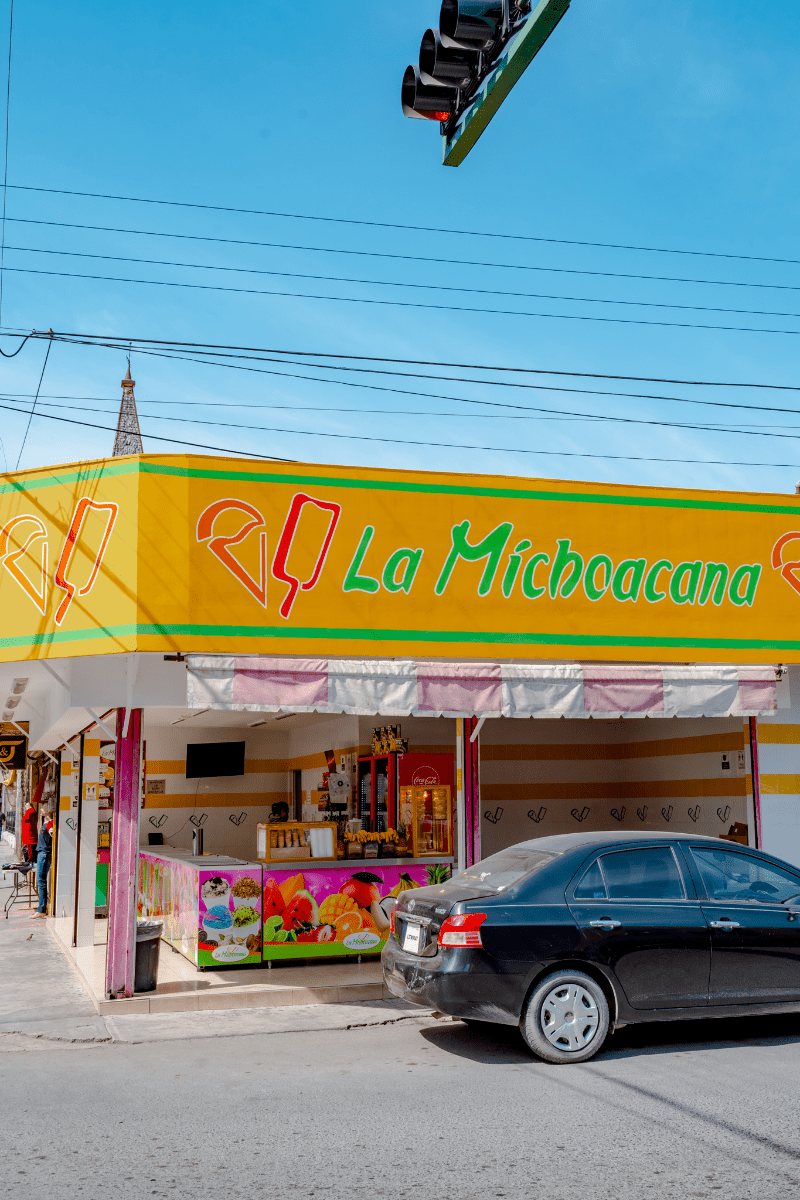 Snack on Epic Elote at El Snack
El Snack has the best elote and esquites in town. Esquites are corn in a cup with mayo, lemon, salt, cheese, butter, and other ingredients, making it a great snack at any time!
Dine with the Locals at El Padrino No. 1
We didn't have the chance to try this place, but it was recommended at least twice during our short visit. They serve breakfast, lunch, and dinner, and all their traditional Mexican dishes are perfect for curing any hangover or satisfying any craving. You'll find foods like tampiquenas, milanesas, ternera, pollo en mole, carnitas, flautas, and enchiladas, or choose the Guisado Del Dia or the daily special.
Get Your Hands on More Tacos at Taqueria Vicky
Taqueria Vicky is also known as "Fat Tacos" because their portions are so generous. The gorditas are 35 pesos per person (that equates to about $2). They also offer barbacoa, picadillo, carnitas, and more.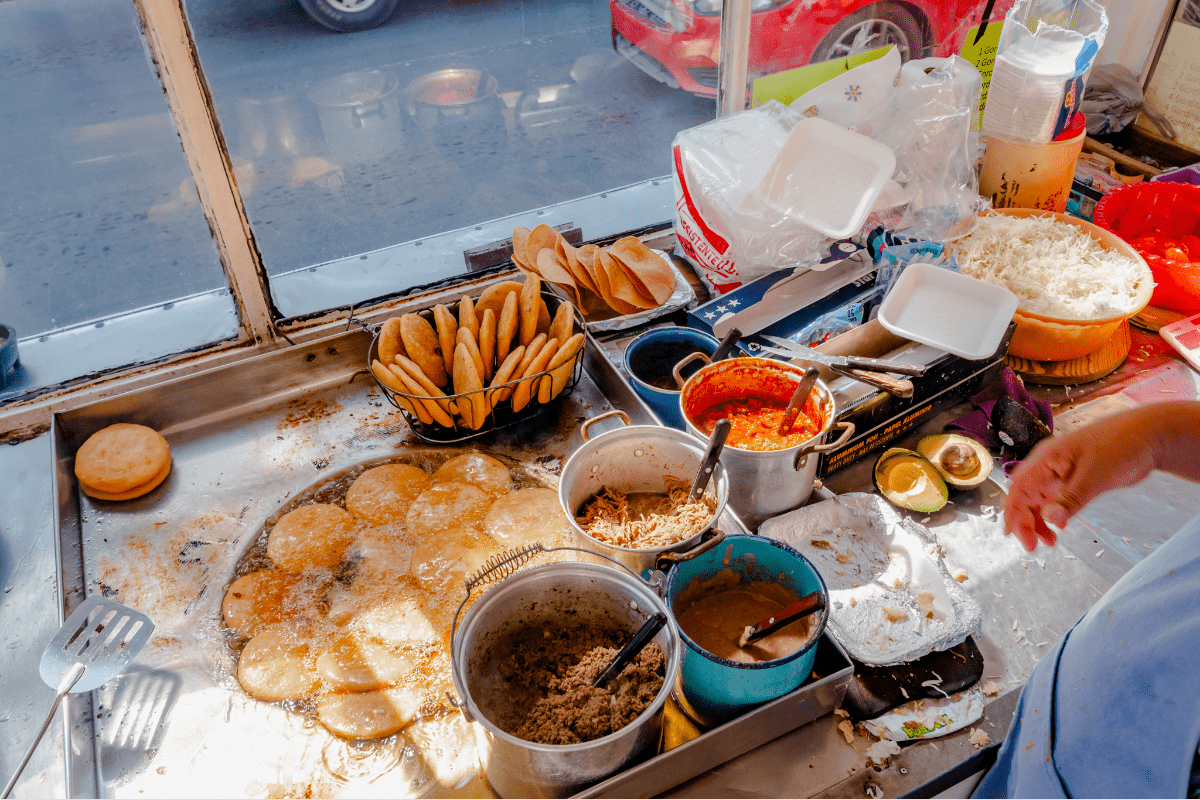 Let's Talk About Food & a Good Time
Get Serenaded at El Rancho
The breakfast buffet at El Rancho is one of the most popular attractions in town. The menu includes scrambled eggs with sausage, barbacoa, carnitas, menudo, and more. We were there for lunch and had chicharones with queso fresco, choriqueso, salsitas, costillas de cabrito & cabrito de machito. The parrillada was also fantastic; it included fajita chicken, ribs, queso fundido, guacamole, onions, and jalapenos. There is also a mariachi band that plays songs per request for a donation, and sometimes there are even dancers in traditional dresses from the Tamaulipas region. The atmosphere is fantastic! Relax and enjoy some entertainment with a full belly!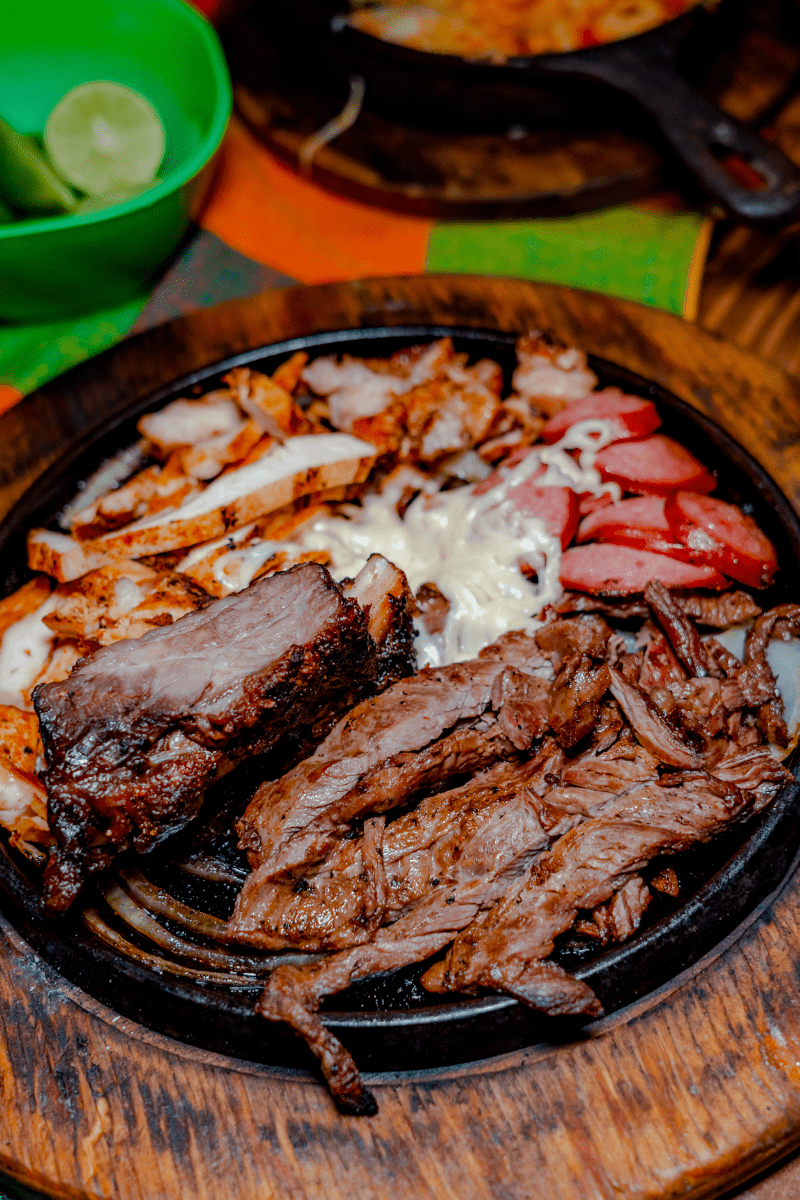 Grab a Drink at Emiliano's Tequila Bar
This place is not fancy or pretentious, just how glorified Chef Anthony Bourdain liked his food spots. This is a hole-in-the-wall destination for drivers to stretch their legs and grab a cold drink.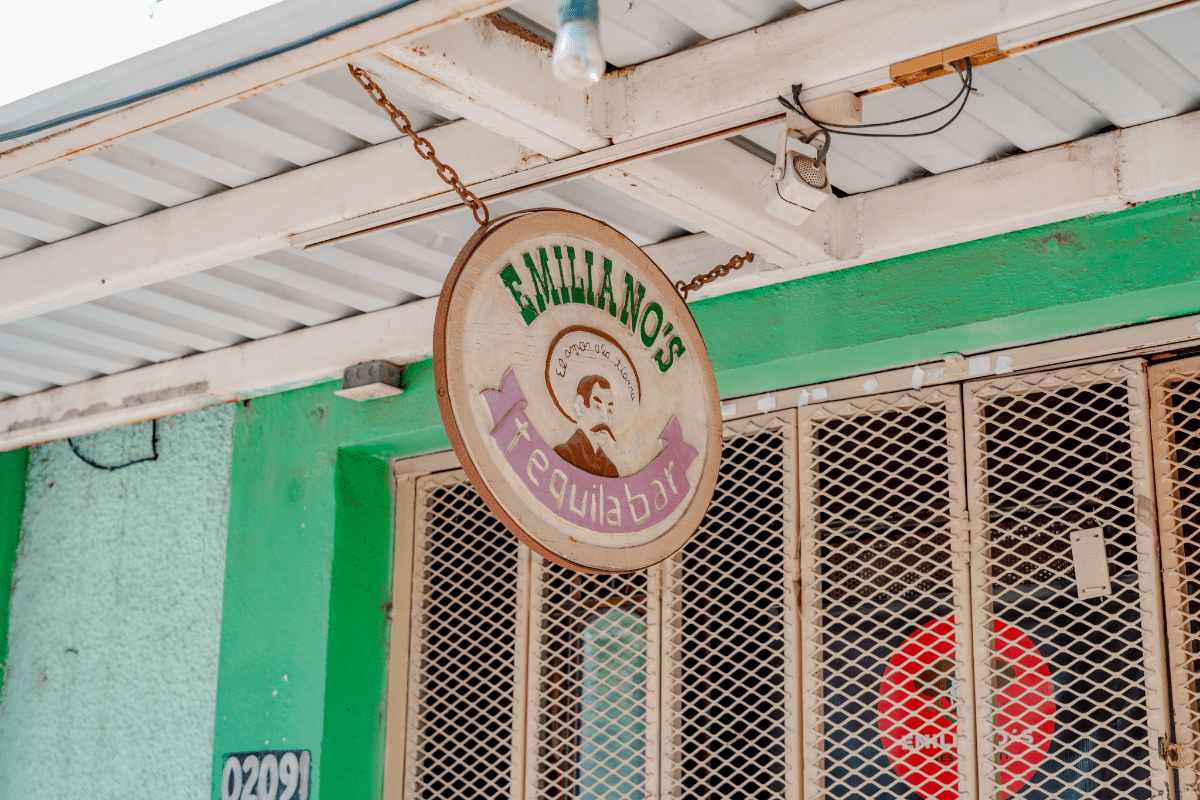 Go on a Food Tour at La Union Food Truck
Food trucks from all over Nuevo Laredo gather at this open-air lot to provide customers with great food while they enjoy live music and kick back in their on-site lounges. Fridays and Saturdays feature live shows from local artists and bands. The ambiance is friendly and relaxed, and the beers are 40 pesos, so about $2 each.
Get Some Street Candy
Many street food vendors trek around with wheelbarrows full of candy and other goods. You'll also see paleteros selling popsicles, bolis, and other baked and fried goods. Other unique staples include candied apples, pirulis, gomitas de rompope, and sweet potatoes (also known as camotes). Give them a try and discover the diverse flavors of Mexican culture.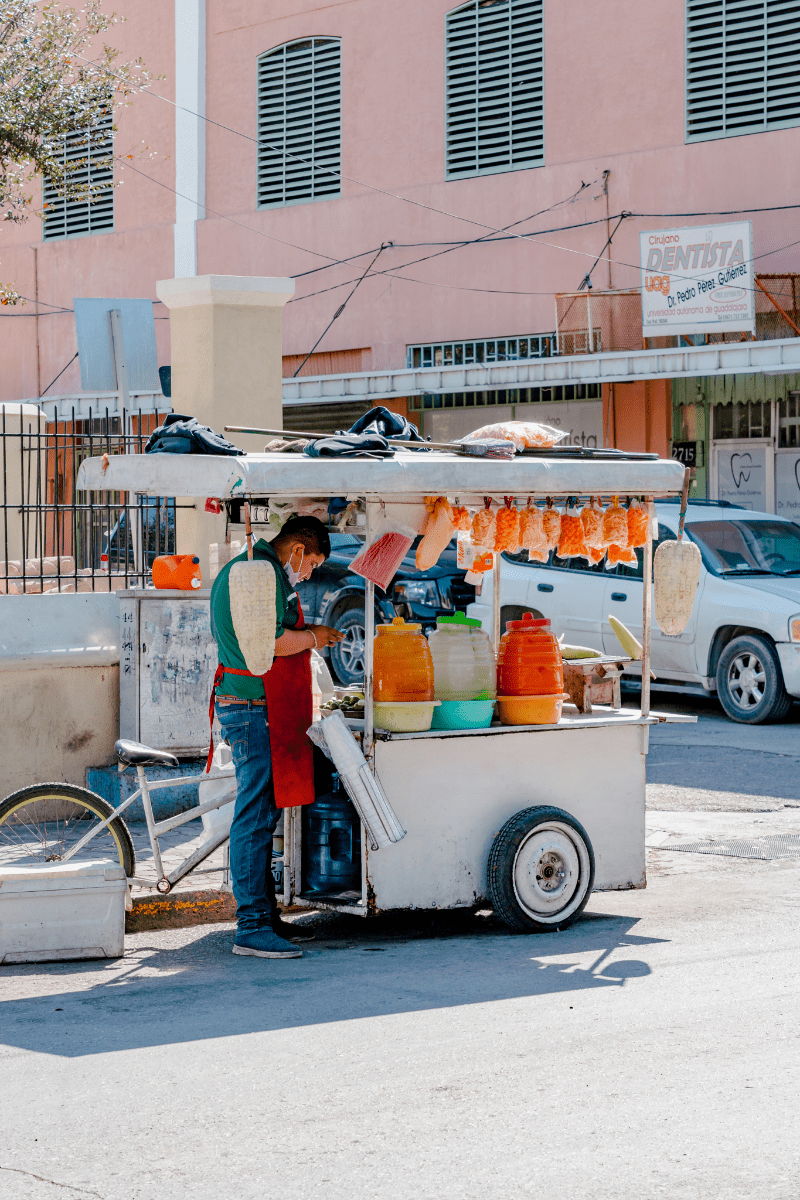 Eat Seafood at La Laguna Mariscos
This place is always full and for good reason! You'll find large portions that are not only affordable, but tasty. Some of their popular dishes are the Mexican shrimp cocktail, shrimp a la diabla, ceviche, caldo de pescado, and more!
Where to Shop in Nuevo Laredo, Mexico
Explore El Mercado Maclovio Herrera
The Mercado (or the Market) is brimming with shops and vendors, both inside and outside. You can find leather goods, artisan crafts, traditional Mexican household goods, traditional Mexican goods pre-packed for traveling, Mexican-style clothing, and more. The people are friendly and approachable; most speak English or can find someone to help them translate.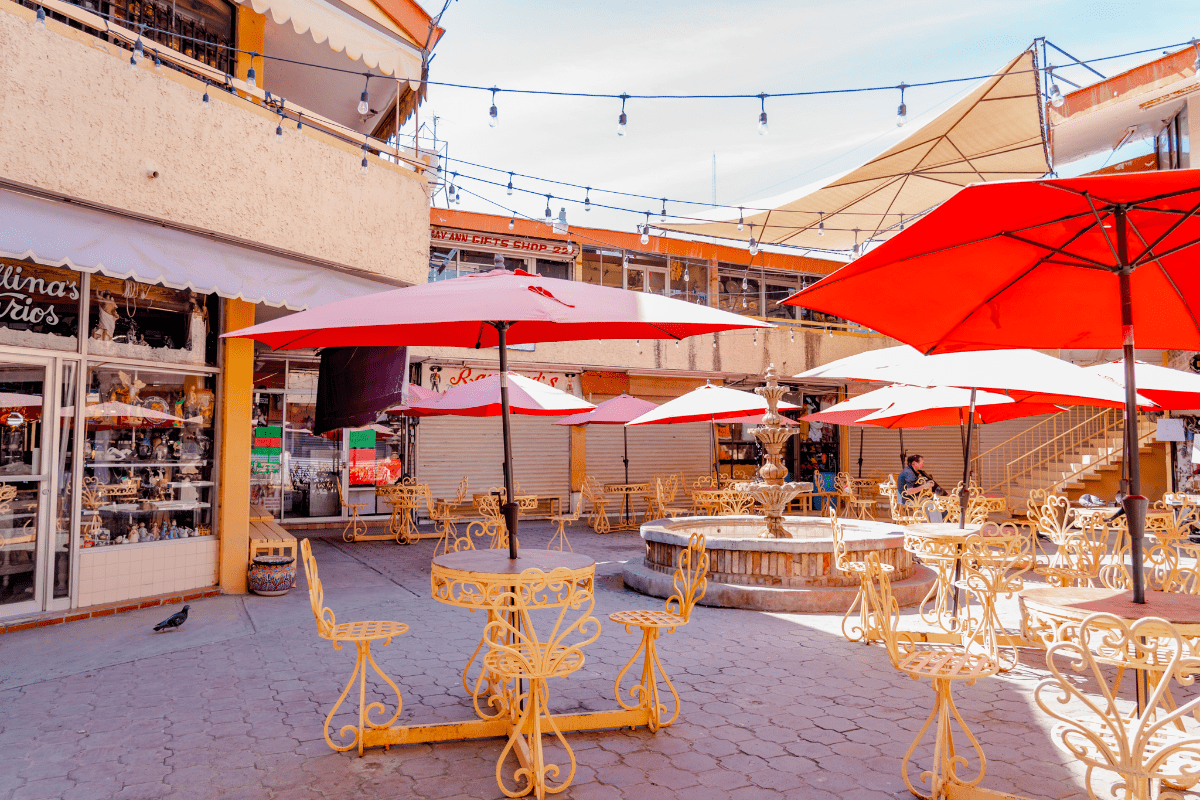 Shop for New Kicks at Zapateria Destroyer
Here, you'll find quality shoes at a bargain price. Shoes are less than $15 and sometimes include bundle deals. Take a look around and see what you'll find!