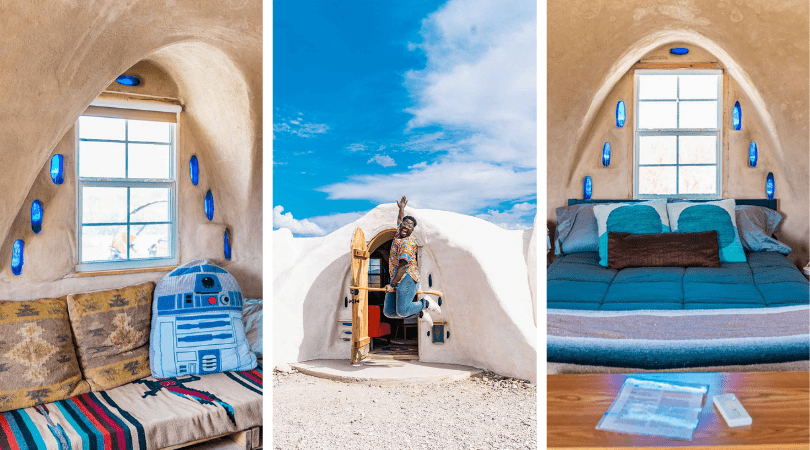 If you're a Star Wars fan, you will not want to pass up this unique stay near Big Bend! This off-grid adobe cave resembles the dwellings of Tatooine, the home planet of Luke Skywalker, so staying here will make you feel like you're in the movie. This otherworldly Texas cave was featured on "Mighty Tiny Houses" and is now accepting guests to live out this one-of-a-kind experience. The Star Wars cave is located near Big Bend, which offers numerous hiking trails, five of which we highly recommend, as well as plenty of things to do, and other amazing lodging options like a glamping bubble, a luxurious suite in a Texas cave, and a land yacht!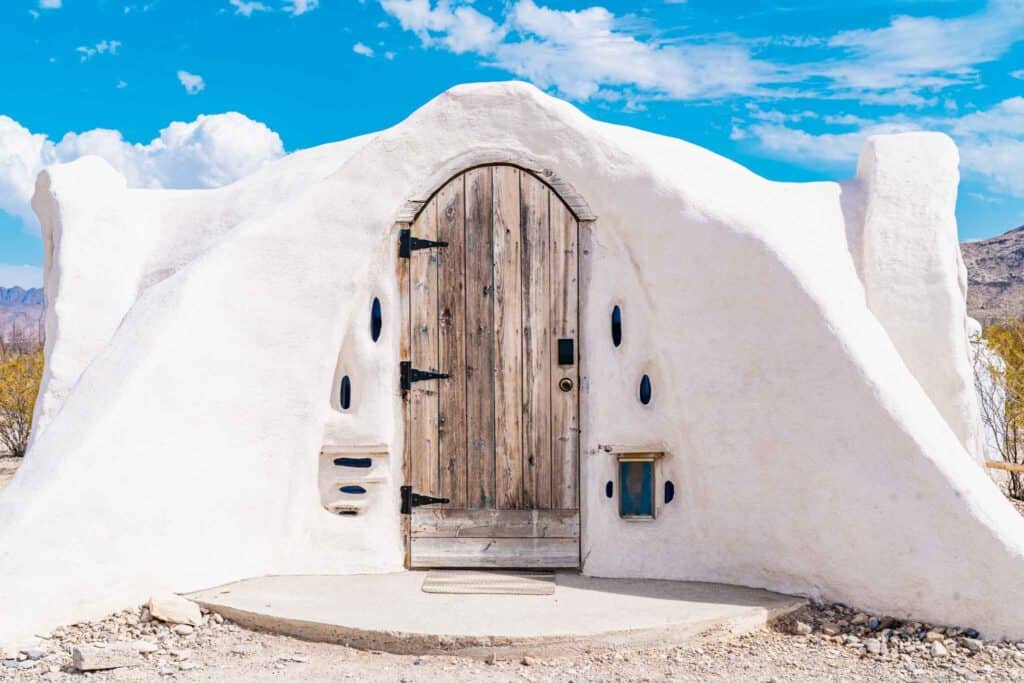 The Tatooine Cave's Interior
This Texas Star Wars cave sits in an isolated location and can comfortably sleep two to three, with extra slumber space on the couch. If you'll be bringing along a third travel companion, make sure to pack extra sheets and pillows. However, the host will provide them for the bed. Unfortunately, the Tatooine cave is not equipped with AC, but a fan is provided during the summertime and a propane heater with extra blankets in the winter. The windows can also be opened for added rotational air.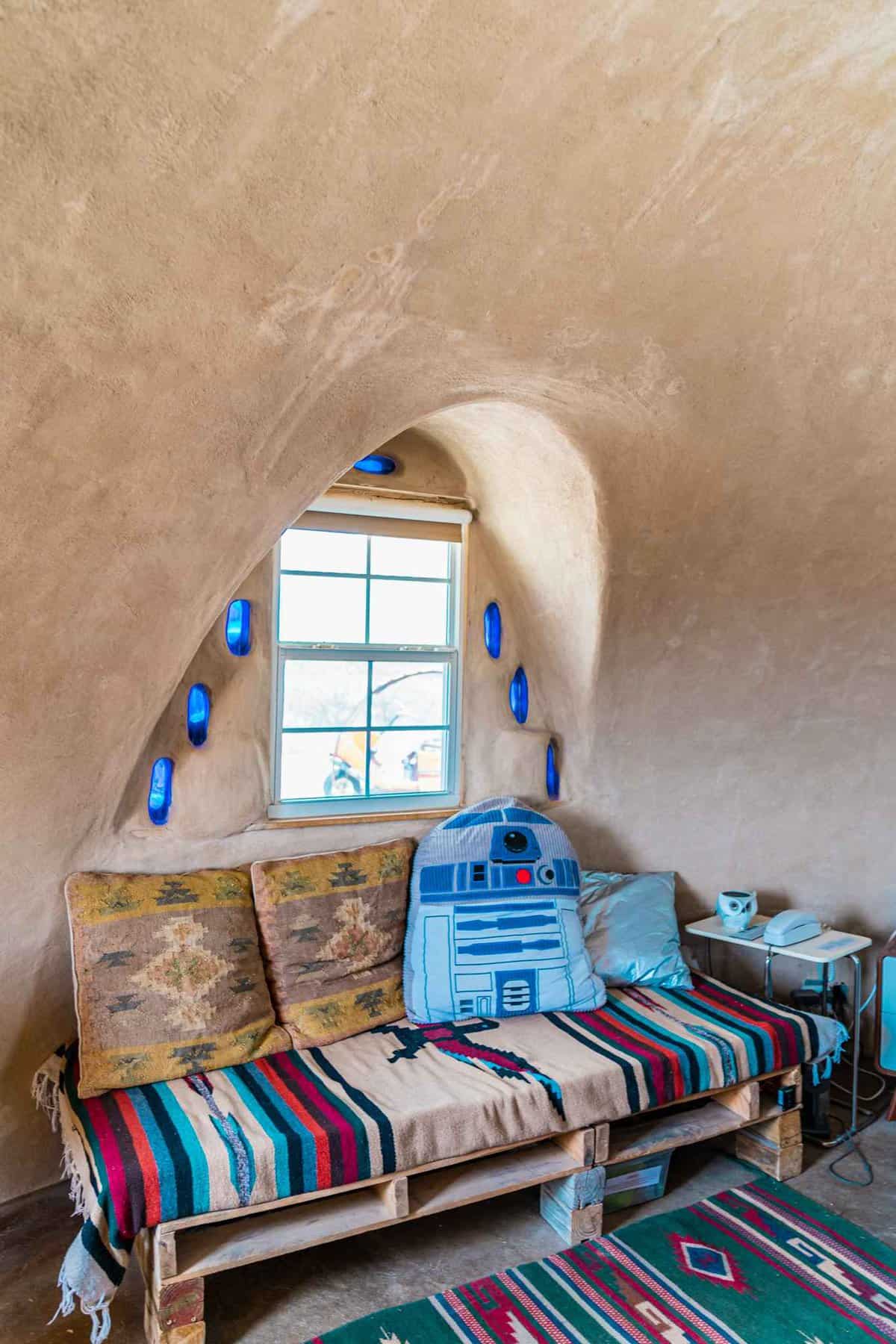 The bathroom situation might not be ideal to most, but the environment is surely grateful. Additionally, the cave's solar-powered electrical system will power your electronics, such as laptops, phone chargers, and the provided refrigerator, but it will not power something like a hair dryer. Wi-Fi is also available within the cave, so you could even watch Star Wars to complete your experience!
Your water is funneled in from a rainwater cistern to your kitchen sink, so your host recommends being mindful of your water use and bringing your own drinking water. Although, it is sold on-site. There is also a propane stove and oven available. The compostable toilet takes getting used to, but it is not much of a sacrifice in this Star Wars-themed cave. Keep in mind there isn't a shower on-site, but there are cheap coin showers in the neighboring town of Terlingua that your host can recommend, plus several things to do to enrich your experience.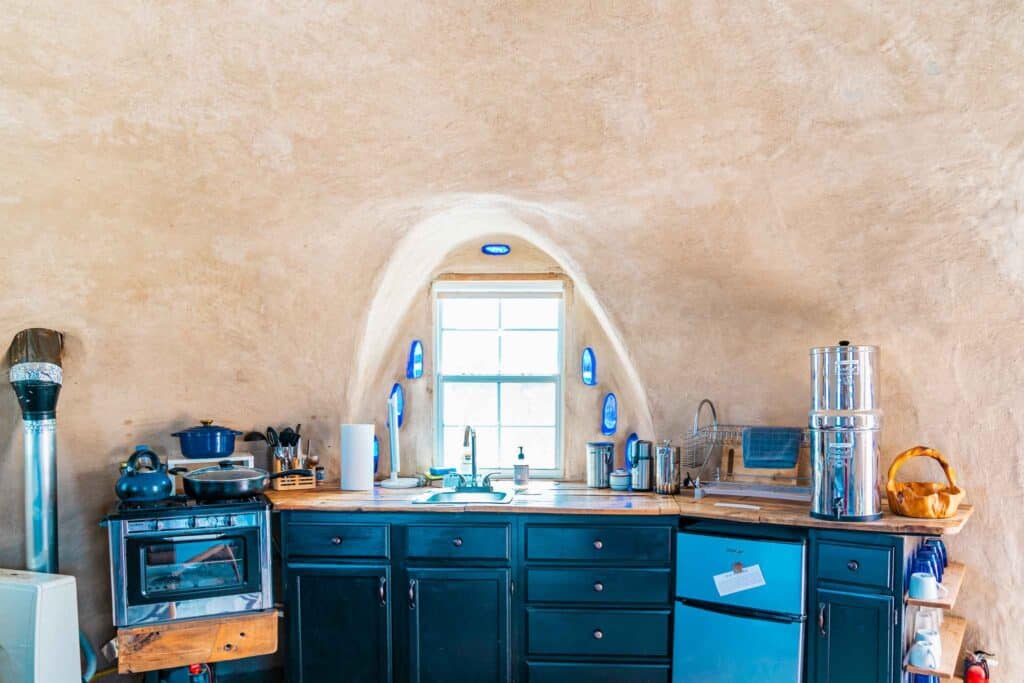 Take in the Unadulterated Landscape
The isolated Tatooine cave is not only themed perfectly, but it has a view of the sky like no other! The cave rests under a dark sky ordinance, so stargazing is a must. The sunrises and sunsets are just as magical. You won't want to miss them!
Texas Tatooine Cave Near Big Bend: Final Thoughts
Your dream of living out life in the Star Wars universe can now come true with this Texas Tatooine cave. Even those who are not a fan can appreciate this unique off-grid adobe dome. If planning on staying at the cave, venture out to Big Bend to explore our five favorite hikes and all the things to do. Don't forget to stop by neighboring Terlingua as well!