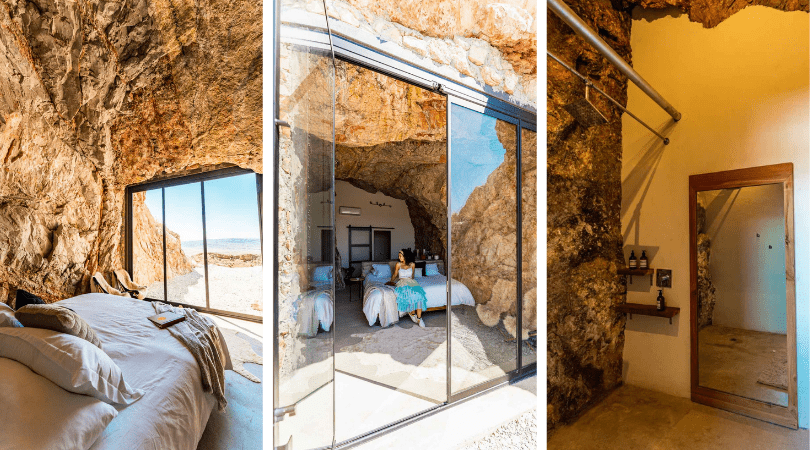 Big Bend National Park is the best place to stargaze in Texas, and what better way to stargaze than by sleeping in a luxurious suite inside an actual Texas cave surrounded by limitless sky? This is not just any cave; the Summit has furnished several caves in Big Bend so you can enjoy the serene aspects of nature in your own cavernous oasis. Lucky for you, there are several unique accommodations in Big Bend, so you have a lot of options, like a glamping bubble, an off-grid adobe dome, and a land yacht! This luxurious cave is also near the town of Terlingua, which has several things to do you can add to your Big Bend itinerary.
Absorb Phenomenal Mountain Views
This luxury cave is furnished with a king-size bed, double-head showers, a private bathroom, sink, mini fridge, and a coffee maker. So, you are basically staying in a hotel room, except with even more phenomenal views! The clear doors allow you to see the glorious mountain range along the horizon. At night, the stars come out and make the whole experience worthwhile. Once you see this view, your view from your bedroom will never be the same.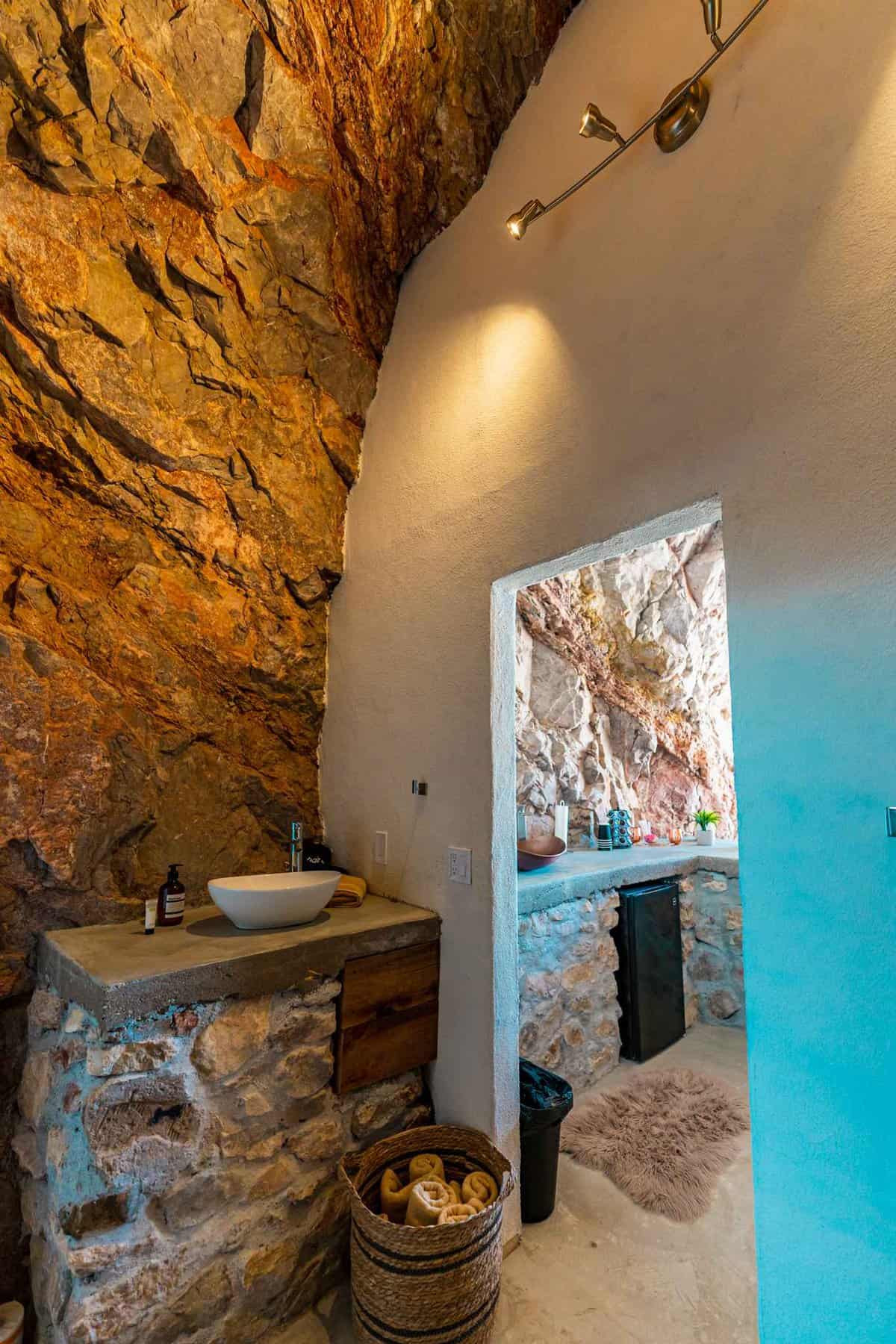 Take Your Pick of the Summit
The Summit offers different accommodations for all kinds of experiences. If you would like to have more of a camping experience, there are stargazing domes, as well as the Lotus Valley tents on-site with clear ceilings that are perfect for lying in bed and stargazing. They are equipped with coffee makers, small fridges, a sink, and a shared bathhouse.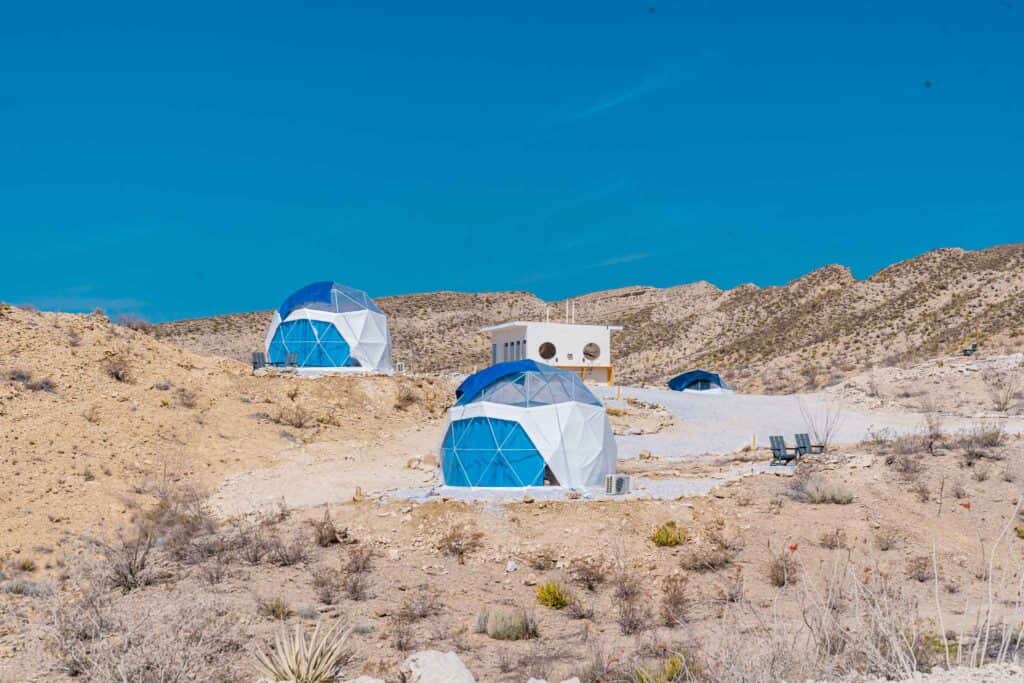 If you are traveling with a bigger crowd, the Casa Grande, which has just finished undergoing renovations, can house a maximum of six people with a full kitchen, living room, a foosball table, and a covered outdoor space.
Casa del Sol combines exposed rock walls with the beautiful perfection of adobe-style architecture. There is a kitchenette, a private bathroom, and a king-size bed with a queen-size pull-out sofa, offering enough space for a maximum of four people. The view from the covered patio will be your favorite place with the way the mountains look as the sun rises and sets.
A Luxurious Suite in a Texas Cave: Final Thoughts
This experience is truly one of a kind and takes glamping to another level that you may have thought impossible. Big Bend National Park is one of my favorite places in Texas, so if you visit, make sure to reference our list of all the things to do and the 5 best hikes in Big Bend before you go. If you have time, also stop by the old mining town of Terlingua. Don't be scared to venture out because this luxurious cave is not worth missing!