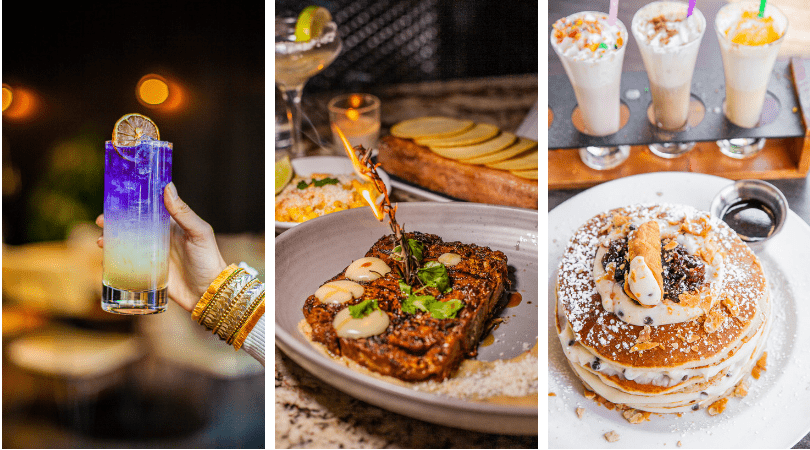 On top of all of the great things there are to do in Scottsdale, there is also an incredible culinary scene where there are so many places to eat. With its perfect weather year round, and mixture of tropical and desert vibes, Scottsdale entices people from all over, including celebrity chefs looking for a getaway. Even with 4 days in Scottsdale, we hardly scratched the surface on all of the incredible restaurants. However, we did find some of the best spots to eat in Scottsdale.
Where to Eat in Scottsdale for a Romantic Italian Meal
Escape to Italy at Marcellino's where Chef Marcellino and his wife, Sima, came all the from Italy to bring authentic Italian meals. Each dish uses the finest ingredients and freshest house-made pastas. You can tell the owners put so much love into the restaurant, as you'll often see them working around. Plus on weekends, you might even get to hear Sima perform with her band. Don't forget to end the night off with a house-made Limoncello.
Where to Eat in Scottsdale for a Quick Meal
Diego Pops is not only quick, but it's delicious! If you only have a little bit of time in between activities, but still want a tasty and photo worthy meal, this is a great spot! Their brussels sprout nachos covered in a pink beet crema is a must, and you can't go wrong with their tacos.
Where to Eat in Scottsdale When You Want Something Fancy
Two-Michelin–star Chef Danny Grant brings incredible cuisine to Scottsdale with an upscale and trendy dining space at Maple and Ash. You'll probably want to make reservations ahead of time because this place stays packed. Wine lovers will enjoy just how comprehensive their list is from different regions of the world. One of their most famous dishes is their dry aged tomahawk. But if you're feeling adventurous, go for their IDGAF tasting menu which includes a mixture of some of their top dishes on the menu and some off the menu chef favorites!
Where to Eat in Scottsdale For a Unique Take on Latin Cuisine
The Mission is a unique place for a beautiful dinner with its old town charm from the mission, combined with its French take on Latin cuisine. Start off with the duck carnitas empanadas or beef anticuchos. The Chorizo Porchetta with house-made chorizo, rosemary, cotija, white bean puree, sweet garlic crema was more than we could have imagined, with little details like tortillas served on a block of salt. The dim lights and ambiance also make this restaurant perfect for a date night in Scottsdale.
Where to Eat in Scottsdale for the Best Brunch
Hash Kitchen has just about the most intense build your own Bloody Mary bar I've ever seen, with every type of topping imaginable, so you can create the most epic Bloody Mary. And even if you're not a fan of Bloody Mary, they have a great list of fun morning cocktails like cereal shooters or a boozy Reese's frappe! Not to mention their actual brunch foods like cannoli pancakes where you're basically just eating dessert, but because we pour syrup over it, we get to call it brunch.
Where to Eat in Scottsdale for a Scenic Breakfast
Schmooze Cafe is a beautiful spot with gardens all around it that makes for a great area to hang out and relax with friends over a cup of coffee. With croissant breakfast sandwiches, breakfast burritos, and coffee, it's a great area if you're looking for a laid-back breakfast.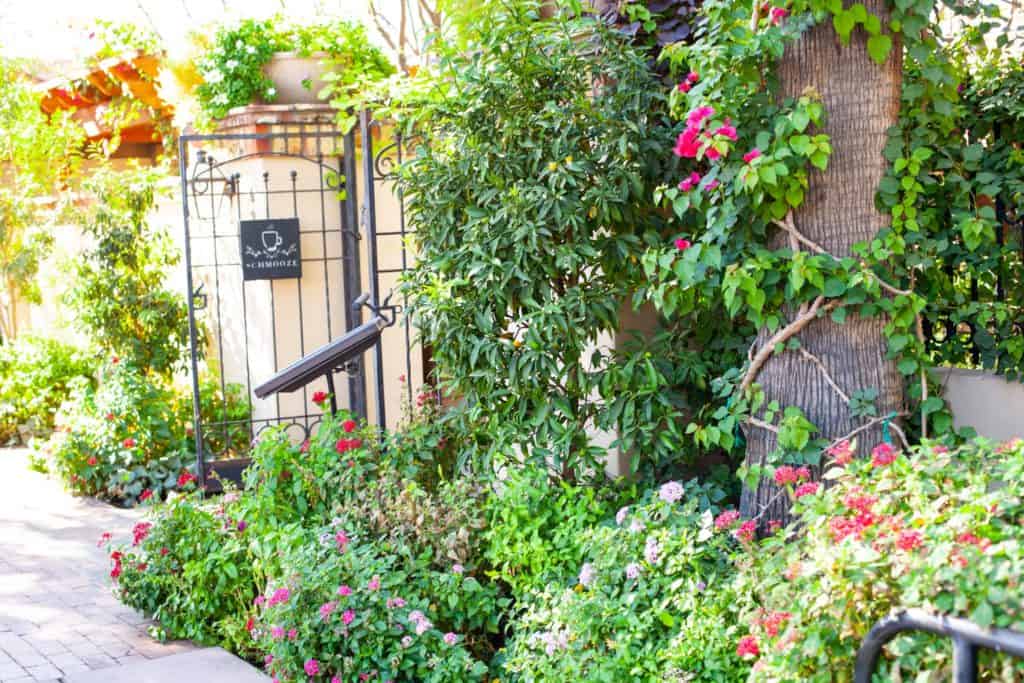 Where to Grab the Best Cocktails in Scottsdale
Zinque brings a curated dining experience to Scottsdale with French inspired dishes, tartines, gourmet sandwiches, and other delicious bites. But you don't want to come here without also grabbing a cocktail or two. You can tell the people behind the bar have worked hard to create cocktails that go beyond the ordinary such as the Unciorn Tears, a purple color changing cocktail, and the Oiseau de la Jungle with a hibiscus ice cube that slowly melts into the drink.
Where to Get a Good Cup of Coffee in Scottsdale
Berdena's is a picture-perfect coffee shop located in Old Town Scottsdale that brings fresh coffee daily. If you're looking for something unique, go for the cardamom rose latte.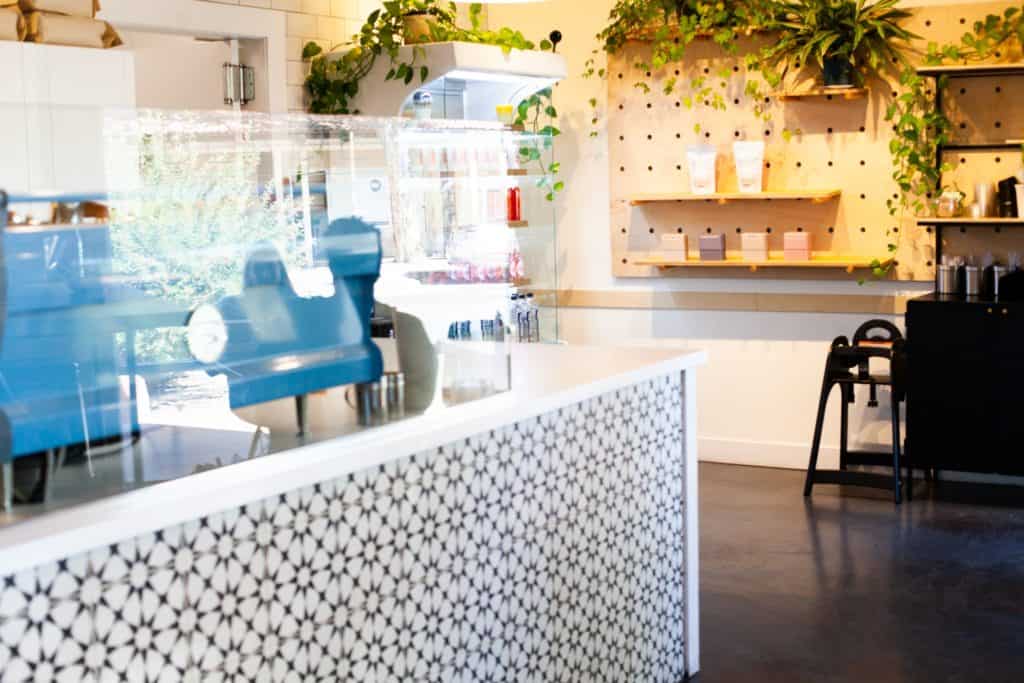 Ruze Cake Shop is all handmade and known for their indulgent sweet treats that rely on 100% handmade and locally sourced ingredients down to the milk that comes from a local dairy farm. You can drop in for some macaroons, cookie butter boba tea with cotton candy on top, and delicious lattes.
Where to Eat in Scottsdale When You Want That Perfect Instagram Picture
Sugar Bowl is in Old Town Scottsdale and brings retro diner vibes mixed with pretty and pink! Grab a decadent milkshake or sundae, and snap a picture while you're at it.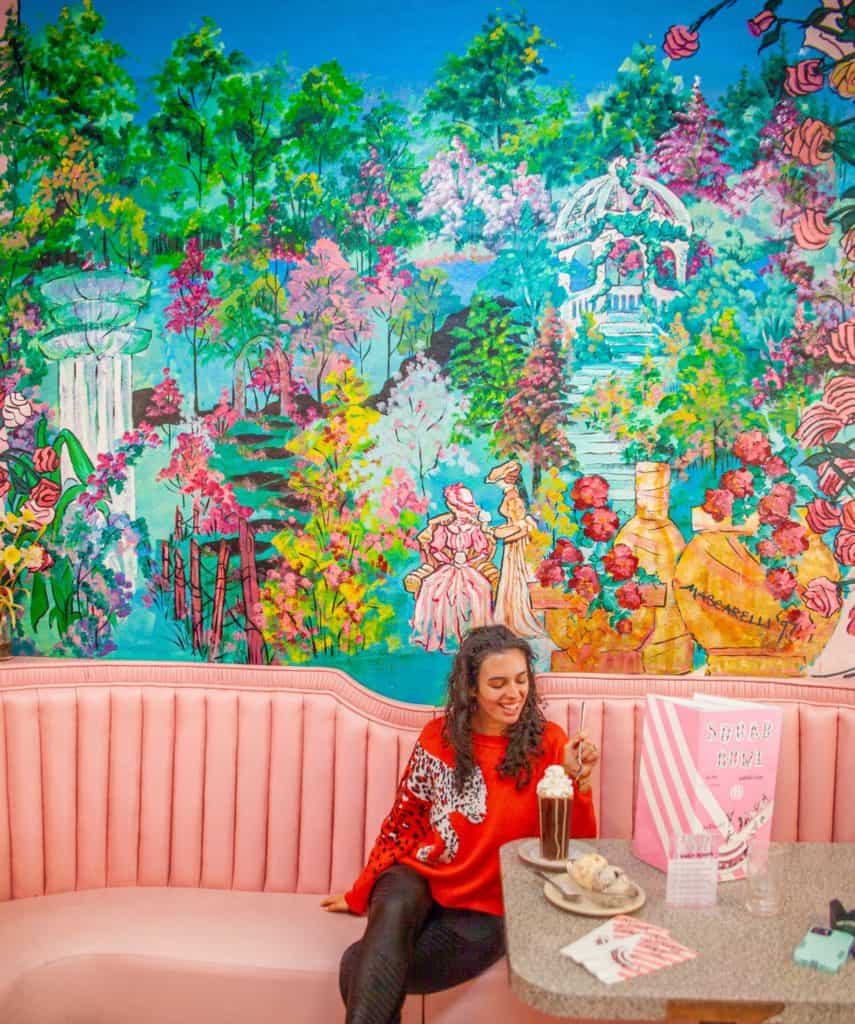 Clearly there is no shortage of incredible dining options and places to eat in Scottsdale! If you're looking for a well-rounded dining experience, we think the list above does a pretty good job of showcasing some of the absolute best in Scottsdale! And then don't forget to check out all of the fun things to do in Scottsdale.