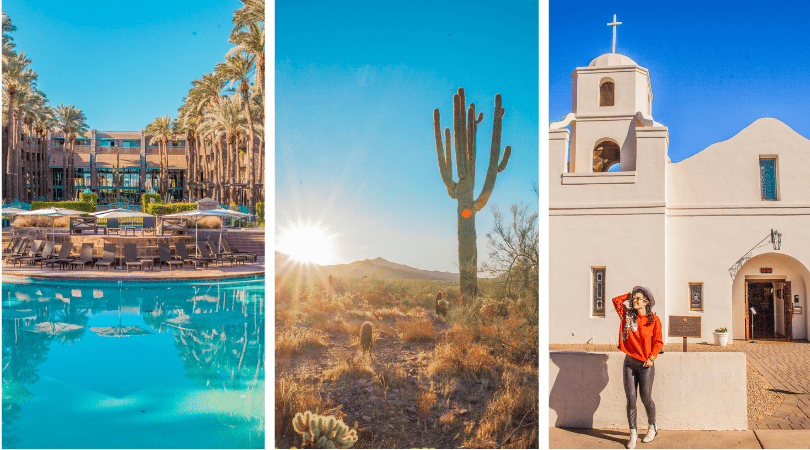 Can you really get everything done in Scottsdale in a weekend? With so many fun activities to do, beautiful hikes, and incredible resorts, one weekend in Scottsdale is just enough to make you want to come back for more. With our plan below we'll help you find how to spend a weekend in Scottsdale AZ to see as much as possible while also having time to savor the beauty that is Scottsdale.
Friday: Checking In For a Weekend in Scottsdale
After hopping off that plane into Scottsdale, head on over to Diego Pops. It's such a popular spot for people to visit after a flight that suitcases in tow is a common spot. The food is delicious and the service is fast. Enjoy fresh ceviche or their popular brussel sprouts with beet cream sauce.
Check Into Your Hotel
We love the Hyatt Regency Scottsdale for a weekend in Scottsdale. There are over 10 pools for swimming, beautiful mountain views from the rooms, and several things to do right on site like a Native American learning center and gondola rides. If you wanted to do nothing all weekend except relax in a pool and never leave the hotel, the Hyatt Regency Scottsdale would be a perfect place. For the evening relax and grab some dinner on site to get ready for an early morning.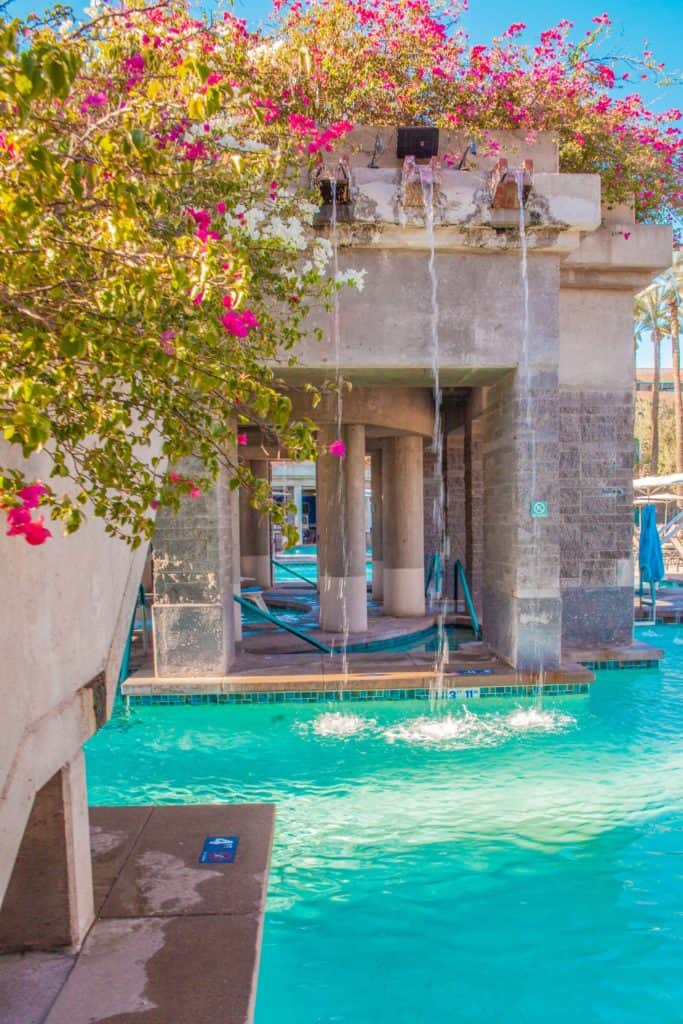 What to do in Scottsdale on Saturday
Ride in a hot air balloon
Wake up early for one of the most breathtaking views in Scottsdale. Rainbow Ryders is one of the things that you can't miss when spending a weekend in Scottsdale and every trip is different (we've done it a couple of times and it's been just as amazing each visit). You'll get to see the massive balloons inflate and dot the sky before going up. The views from up in the sky are unbelievable. Once you land you get to celebrate with mimosas before riding back into town.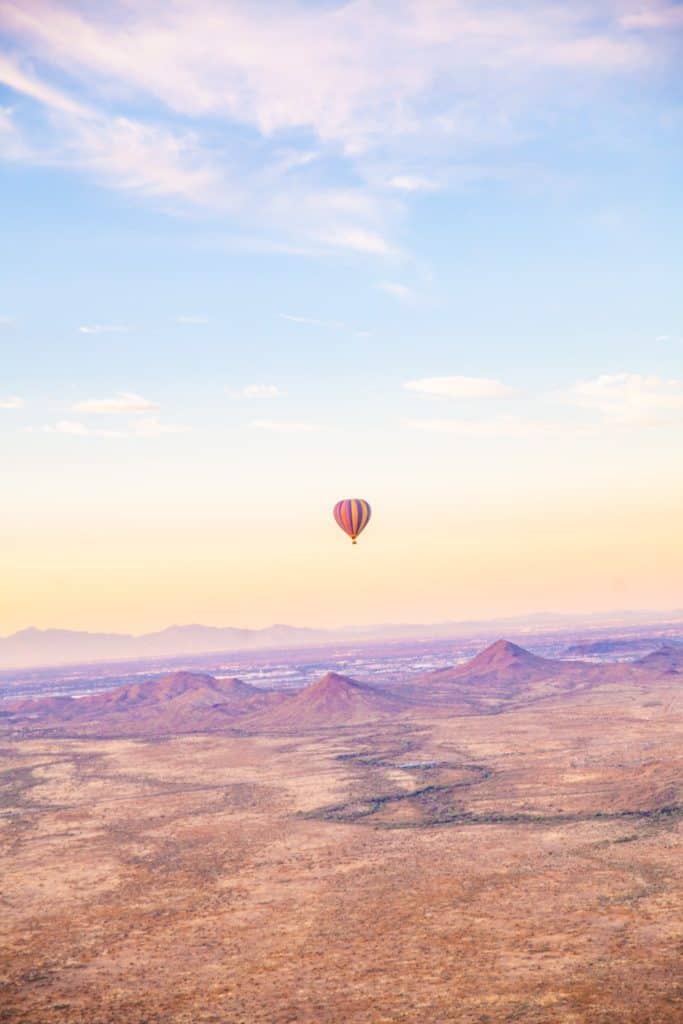 Brunch Time
After an early morning, you've likely worked up quite the appetite. Hash Kitchen is the ultimate brunch spot in Scottsdale with a massive bloody mary bar and a large selection of brunch cocktails. They also have a large list of delicious brunch dishes like pineapple upside down pancakes, chicken tinga frittatas, and short rib breakfast burritos.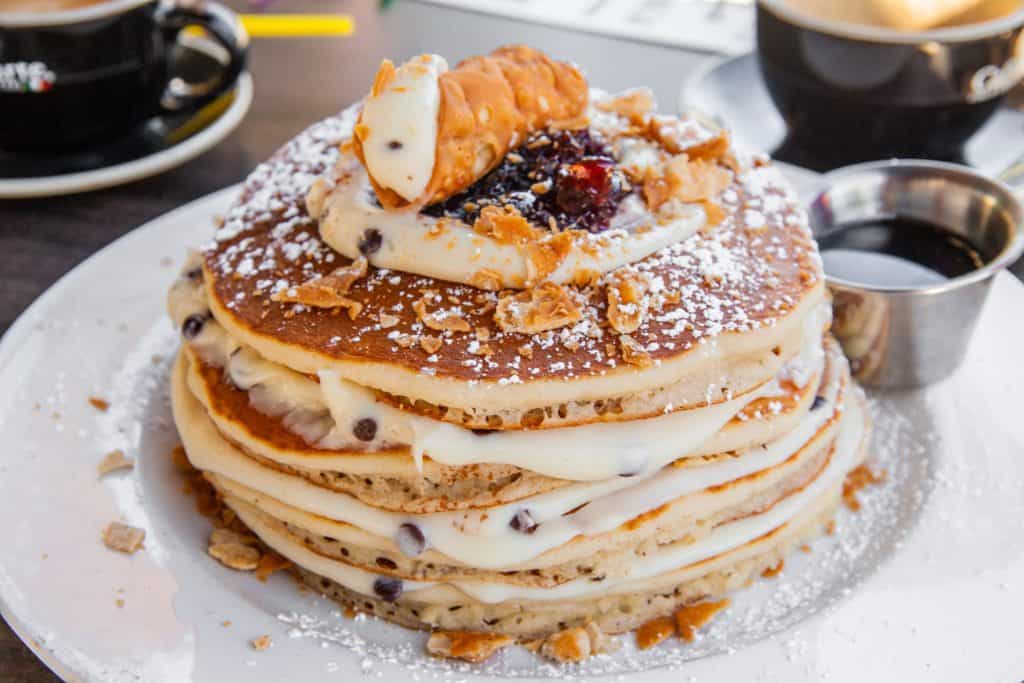 Explore Old Town Scottsdale
After a nap back at the hotel, it's time to get back to our Scottsdale weekend adventure. Head over to Old Town Scottsdale where you can find all sorts of unique shops. Just wandering around where you'll see the dried chiles and the historic buildings make you feel like you've been transported somewhere else. There are different boutiques for gifts to take home, a fun all pink old fashioned ice cream shop called Sugar Bowl, and the old adobe mission that people can walk through.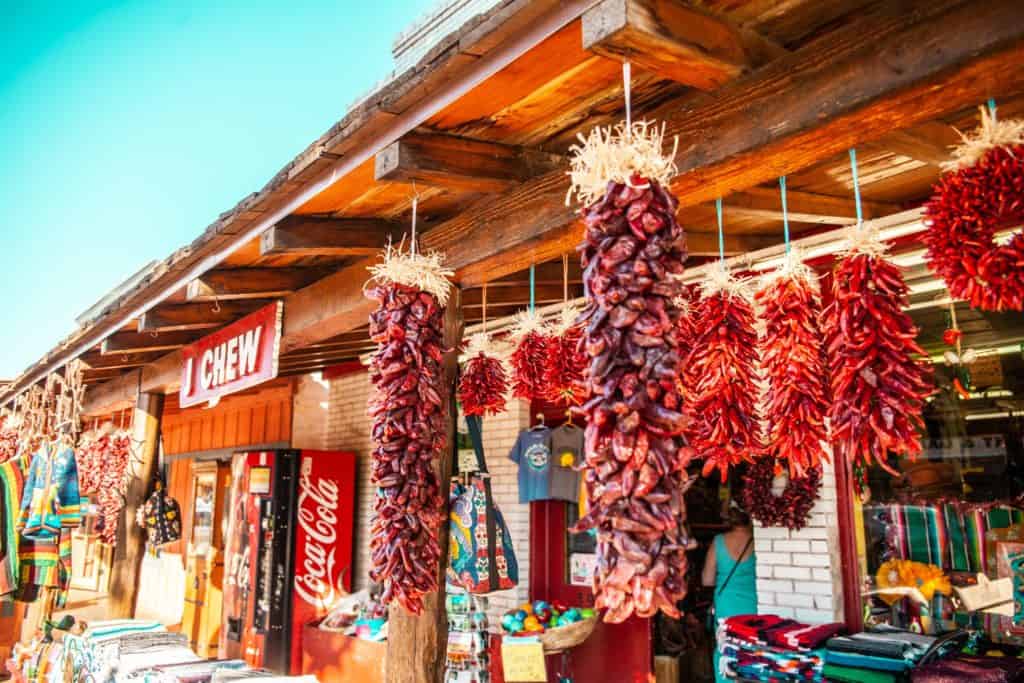 Try Different Arizona Wine
Arizona has quite it's own wine scene and in Old Town Scottsdale you can find a few wineries and tasting rooms. Or check out Joy Rides AZ who will take you to the different wineries with their golf cart tours and even make sure you get fun pictures to remember your trip.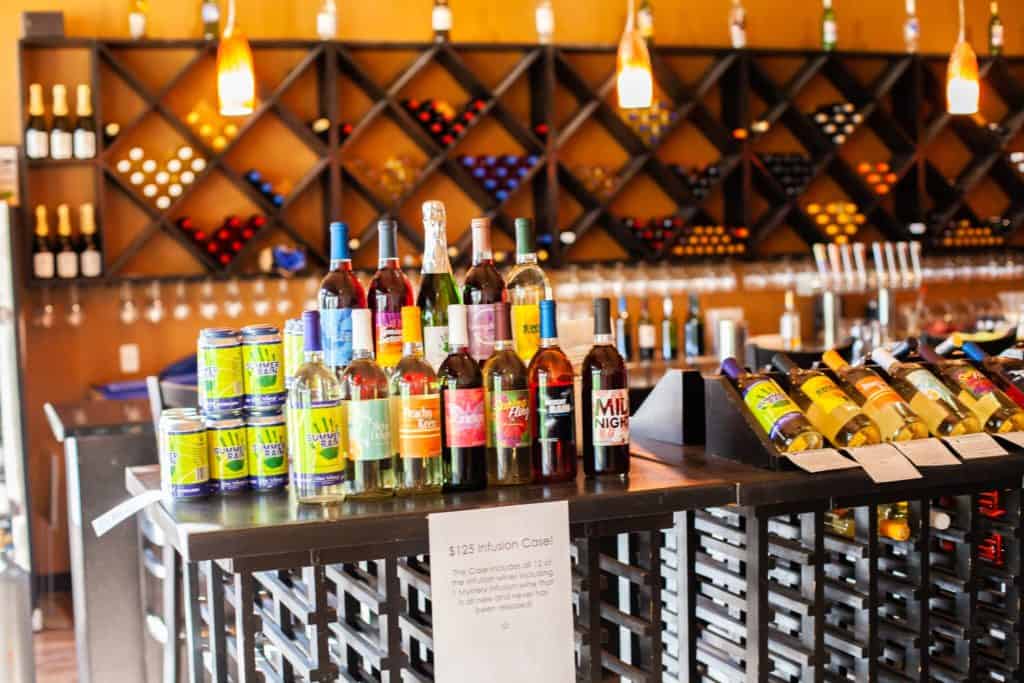 Have a One of a Kind Dinner
End your Saturday while still staying in Old Town Scottsdale over at the Mission. As the name suggests you get to walk into an old adobe mission surrounded by Himalayan salt blocks and with an old world romantic ambiance. It's not too often where you find a French take on Latin cuisine. Each dish is so thoughtfully curated. The Chorizo Porchetta with house-made chorizo, rosemary, cotija, white bean puree, and sweet garlic crema cannot be missed.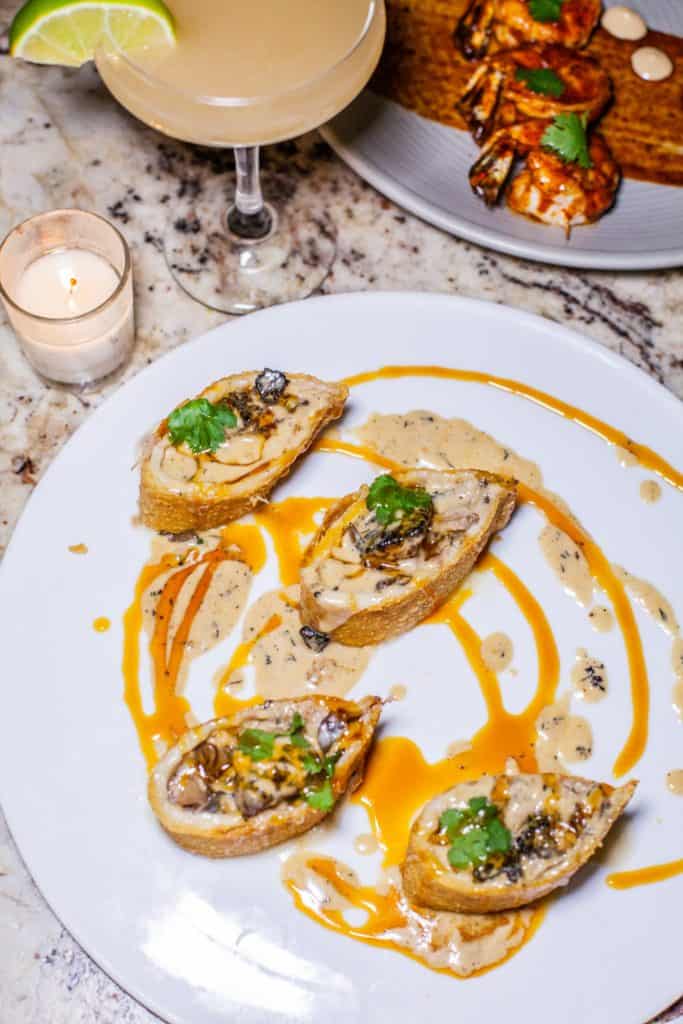 What to do in Scottsdale on Sunday
Go Hiking
If you're willing to get another early start for your weekend (although we don't blame you for also wanting to sleep in), the views from the ground while hiking in Scottsdale are quite impressive. Of course you could also start your morning with a nice cup of coffee while sitting out on the patio of the Hyatt Regency Scottsdale and watch the sun rise over the mountains. The McDowell Mountain Trail Loop is something else as the sun is rising, but it's beautiful any time of day. You can either go for a several mile hike or even just pop in for a short walk depending on how much time you have.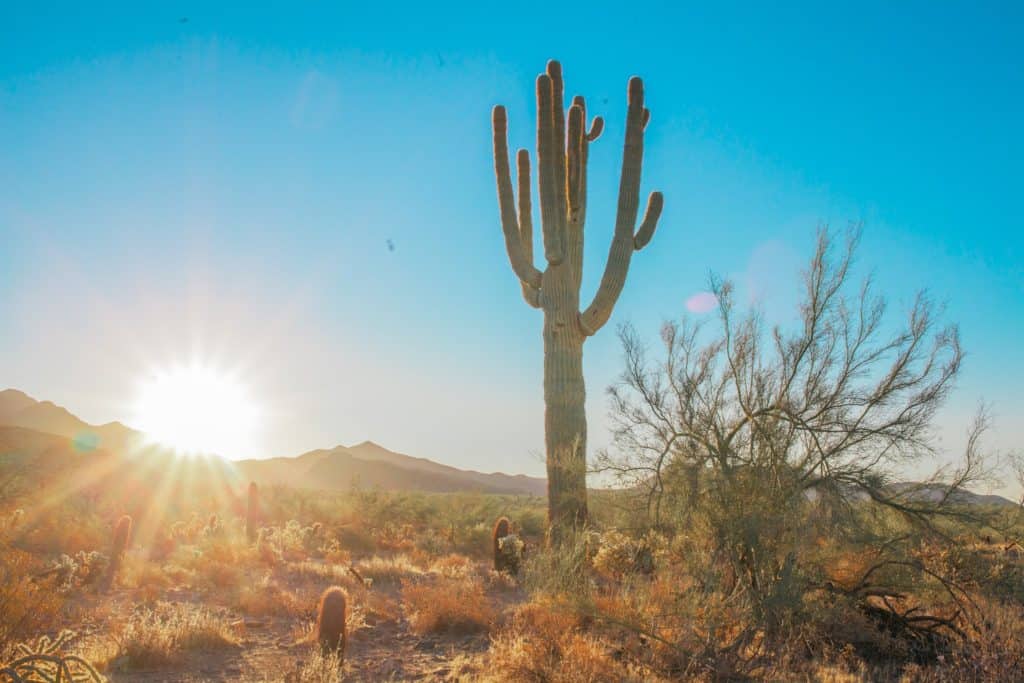 Breakfast at Zinque
This modern eatery in Scottsdale is a great place for a lighter breakfast in a bright and open space. The dishes are French inspired and it's nice for people who are looking for something quick and for people who want to sit down and savor the moment . Start with a salmon toast or some granola. I'm big on a good breakfast sandwich and the croissant with eggs and prosciutto is also another delicious option.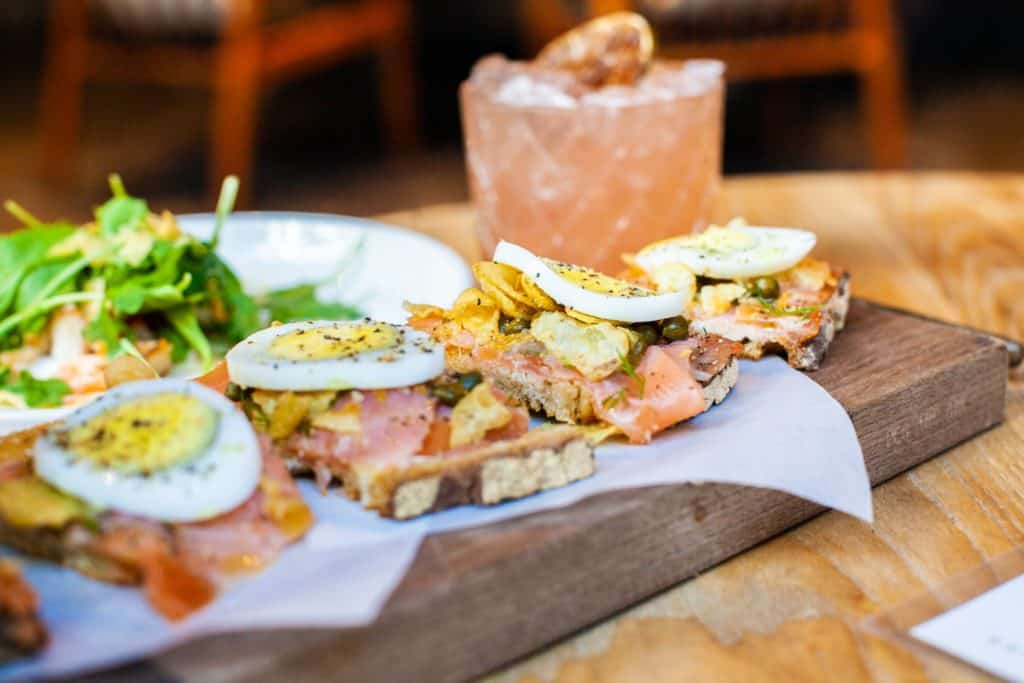 Wonderspace
In the same area as Zinque is Wonderspace. This takes art gallery to a new level with different interactive exhibits. The exhibits regularly rotate so that you can experience something new, but the creativity is always something else such as sewing machine orchestras, fields of lights to walk through, and other mixed media masterpieces that allow people to take part in the experience and sometimes creation of the food art.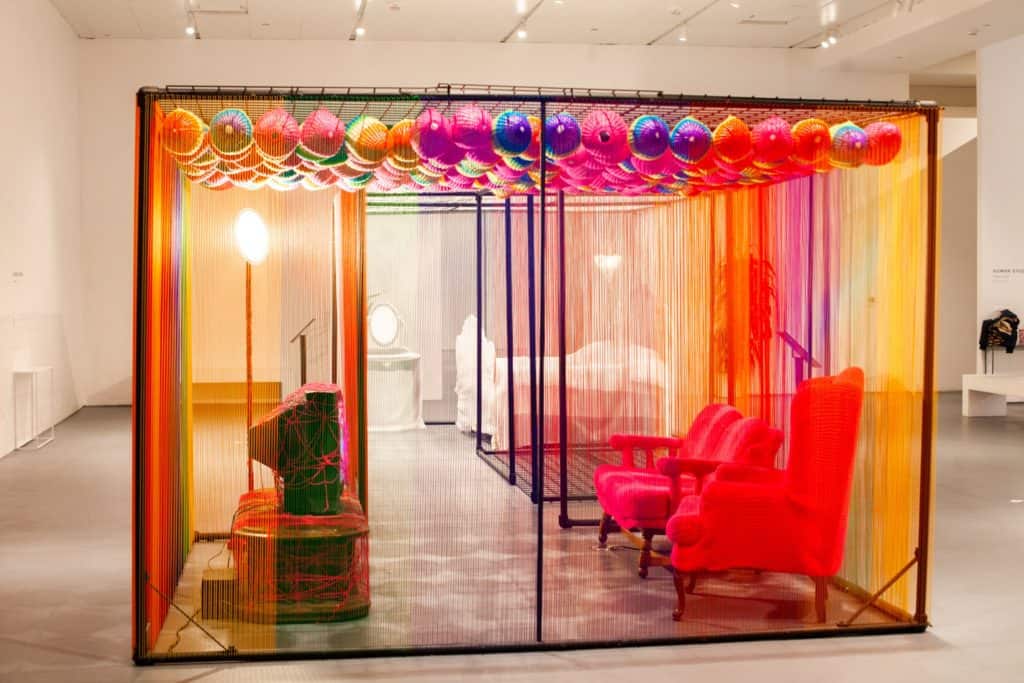 Go on a Food Tour
The problem with only one weekend in Scottsdale is that there's no way you can try all of the great places to eat in Scottsdale (and there are a lot of wonderful dining experiences in Scottsdale). So to get the best of the different restaurants in Scottsdale, take a food tour with Arizona Food Tours. They'll take you through several different spots and you'll get small enough bites to get to taste a little bit of everything while. Each tour is a little different, but you'll definitely leave with a good taste of Scottsdale and even some ideas of where to visit on your next weekend in Scottsdale.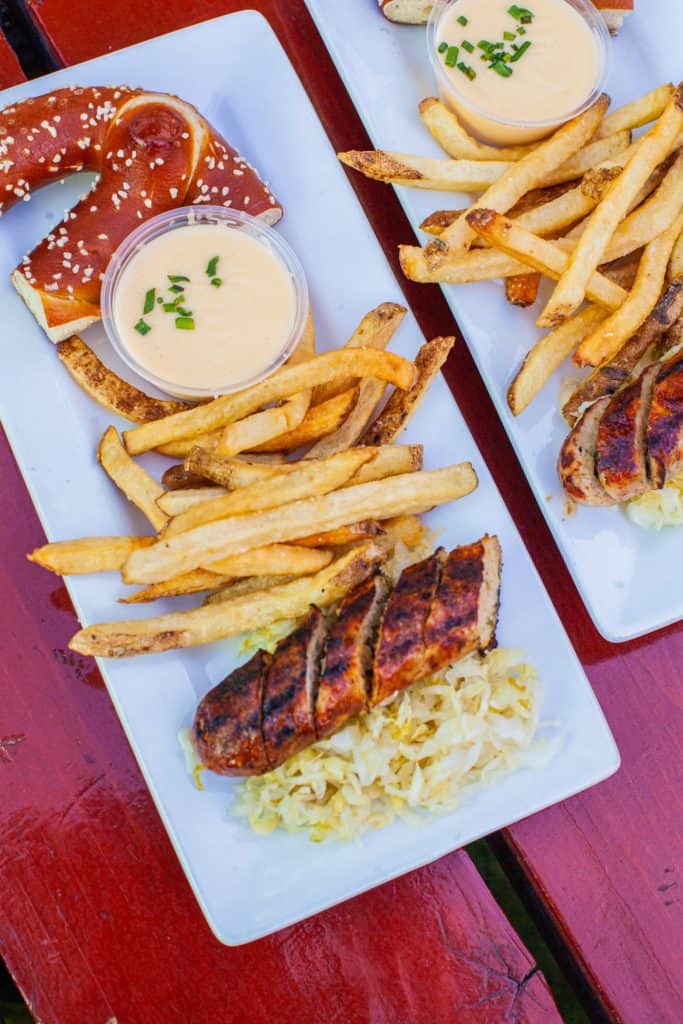 See the Desert Botanical Gardens
Right before ending your weekend in Scottsdale and on the way to the airport, make a stop at the Desert Botanical Gardens. I've had my fair share of trips to botanical gardens everywhere, but with all the different types of cacti that are taller than one might have known were possible. There is a butterfly enclosure as well. Since it's on the way from Scottsdale to the airport, its the perfect last stop.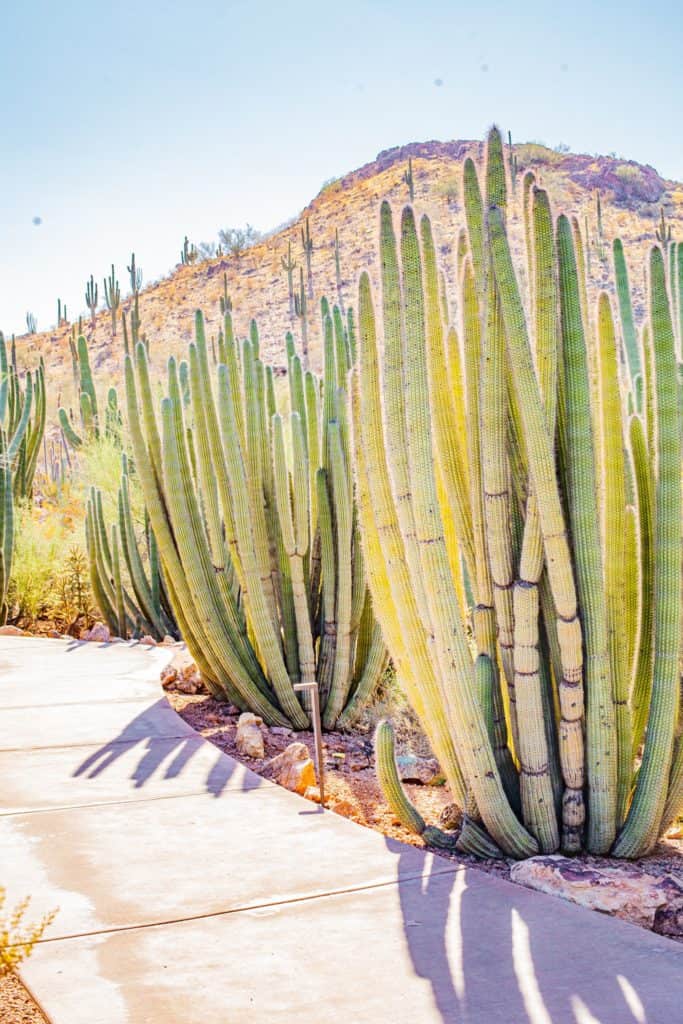 Final Thoughts: How to Spend a Weekend in Scottsdale AZ
Hopefully every day of your weekend is spent enjoying all that Scottsdale Arizona has to offer. In one weekend you can experience adventure, relaxation, old town small towns, and modern art interactions. The great thing about Scottsdale is that you get the nature with a vacation mindset and comfort of fine dining and luxury resorts. Of course a weekend in Scottsdale is not enough so check our full list of things to do in Scottsdale.