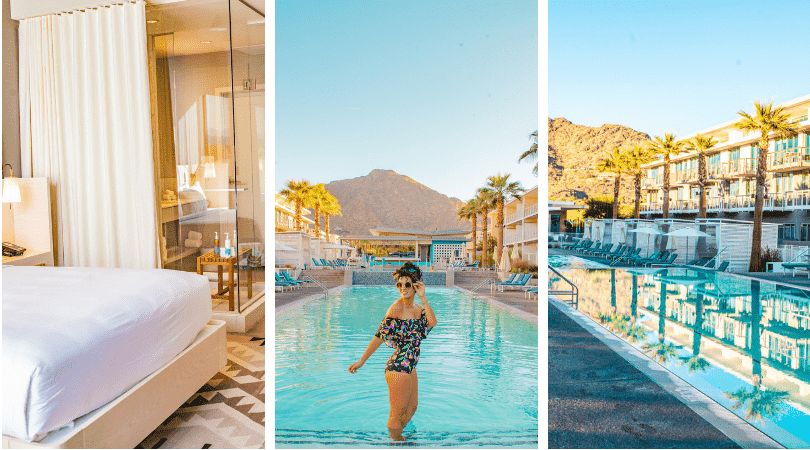 During our trip to Scottsdale, Arizona my husband and I were drawn in by the mixture of nature so close to city life and activities. Everywhere you would drive you would see cacti and palm trees. You could be walking through museums, and 30 minutes later, hiking up a mountain. There is just so much to do in Scottsdale, AZ. We wanted to stay in a place that let us enjoy the luxury that Scottsdale has to offer while also being able to take in the mountains and the nature all around.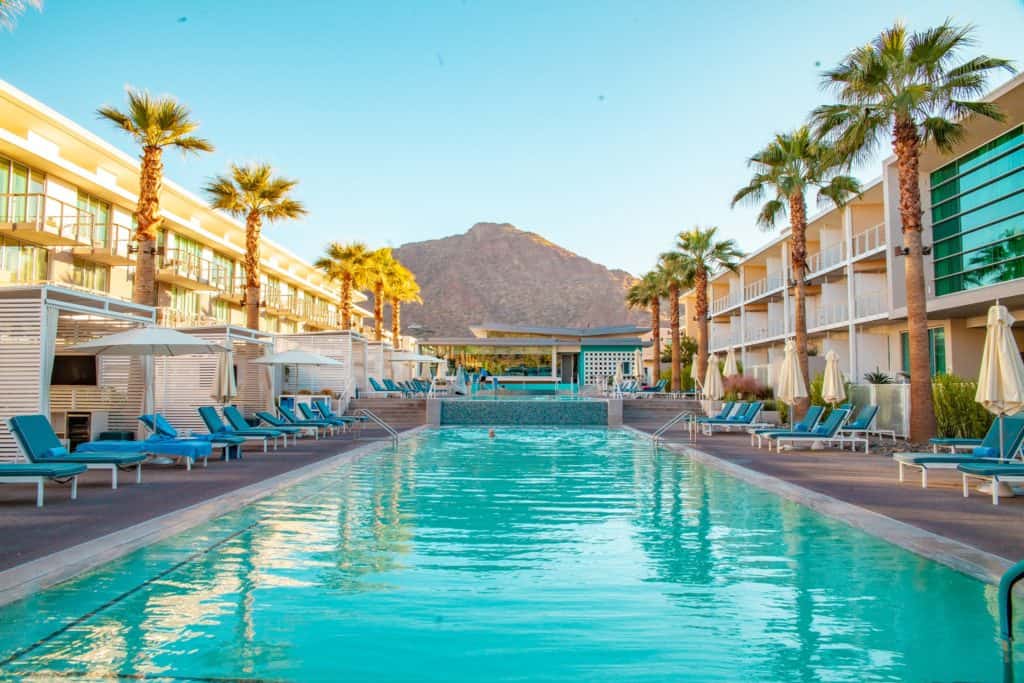 We discovered Mountain Shadows Resort which is pretty much sandwiched in between two mountains while still being close to all of the activities. Keep reading for our Mountain Shadows Resort review!
Staying at the Mountain Shadows Resort in Scottsdale
For me, the Mountain Shadows Resort was the perfect mixture of luxury and adventure. We spent plenty of time lounging in the hot tub while taking in the mountain views. While we didn't get the chance to, we enjoyed the fact that we could get up and quickly be on route for a great hike at Camelback Mountain, which gives you one of the most incredible views of the city from the top.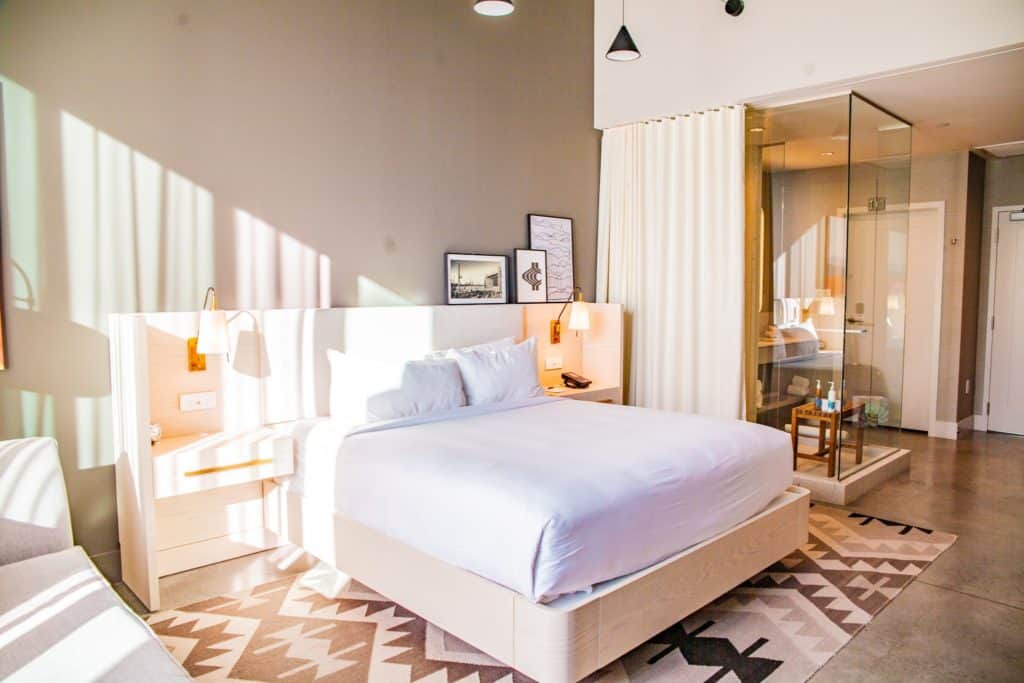 The hotel itself is modern and spacious. Our room looked out into the garden, and we had floor-to-ceiling windows for plenty of natural light, as well as a modern designed room that complemented the nature around.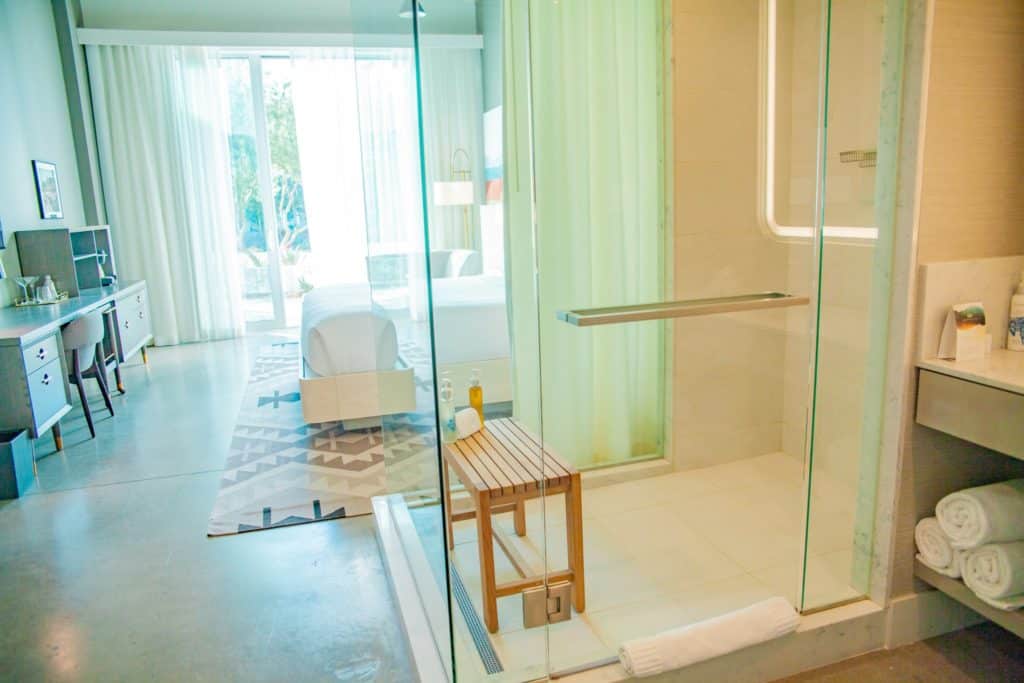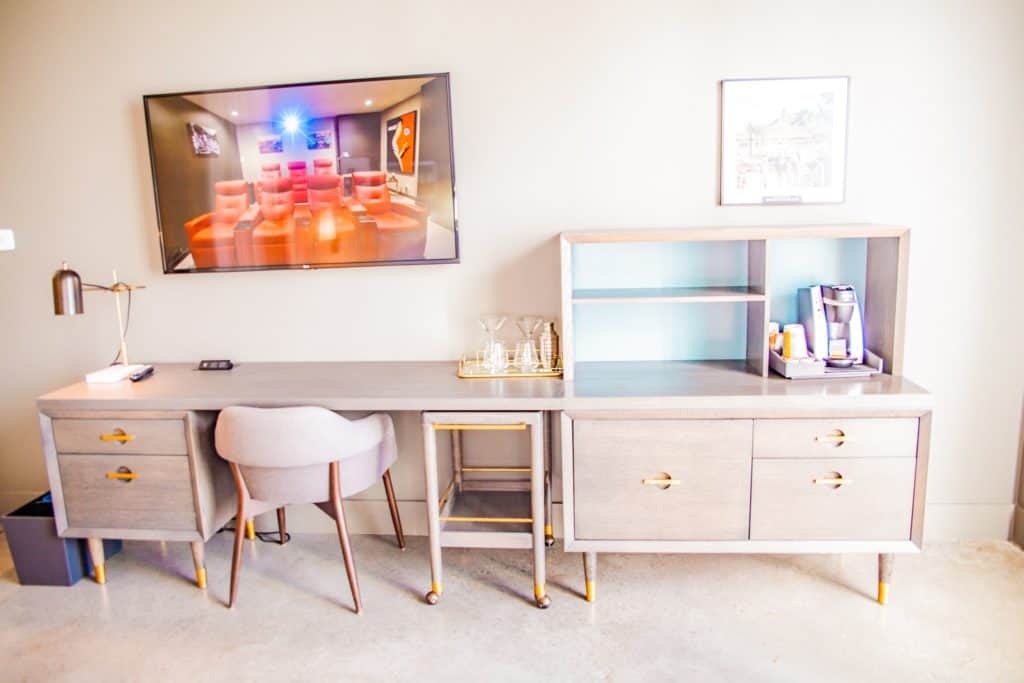 If you're looking for things to do, you can enjoy the golf course or take part in their yoga overlooking the mountains. And of course, there is exploring all of the fun things to do in Scottsdale AZ.
If you're wanting to relax, they have options to bring a massage therapist to your room or balcony, or book an appointment at the Sanctuary Resort Spa.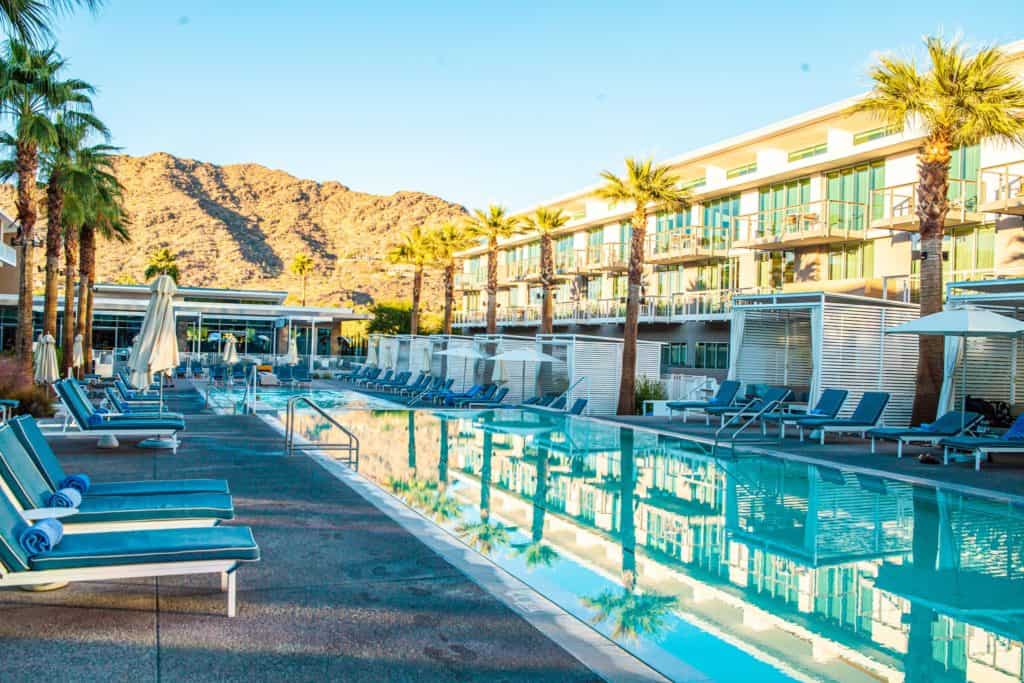 There's also a bar and restaurant on site. Starting the morning with breakfast with a view was the perfect way to start the day.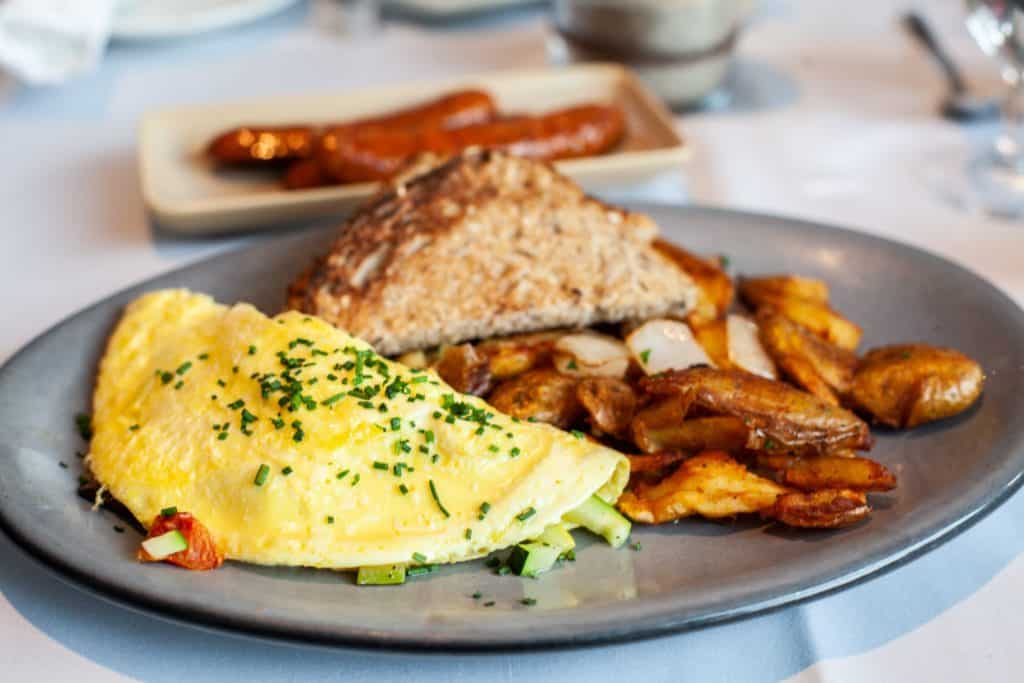 Final Thoughts: Mountain Shadows Resort Review
Overall we had such a relaxing time at the Mountain Shadows Resort. It's such a scenic resort that complements the surrounding natural environment. I love how easy it is to unwind, but also how accessible it is to go on a great adventure.