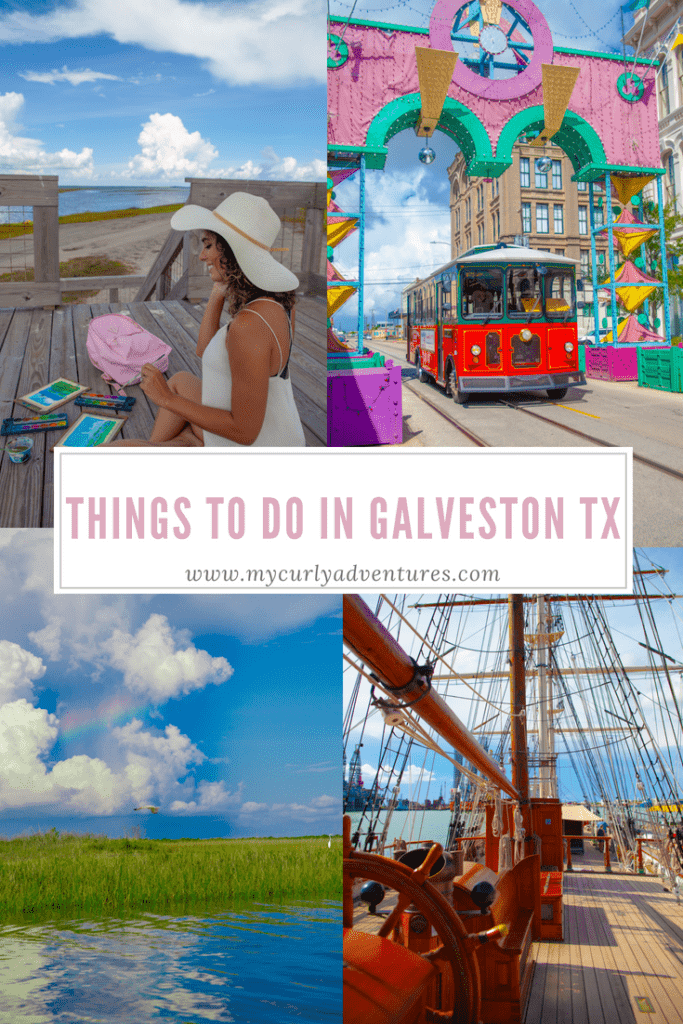 If you are looking for a fun travel adventure, Galveston has something for everyone. Artists and nature lovers can kayak Galveston Island and create an art to take back with you to remember the experience. Thrill seekers can hang out at Pleasure Pier and history lovers can check out the 1877 Elissa Ship. Overall, Galveston has a little bit to offer for everyone and I can't wait to share all of the fun things to do in Galveston.
The Seaport Museum
History lovers will love the Texas Seaport Museum! You can see the Elissa from 1877 which is a fully functionally tall ship. The Elissa is an exhibit of the Texas Seaport Museum which tells the history of immigration and commerce. My favorite part was being able to go on board the Elissa and see what a tall ship from 1877 was like. The ship is right on the harbor so you can walk on board, act like you are sailing the trip and see the life of sailors during that. My favorite part was seeing where the sailors slept and the captain's cabin!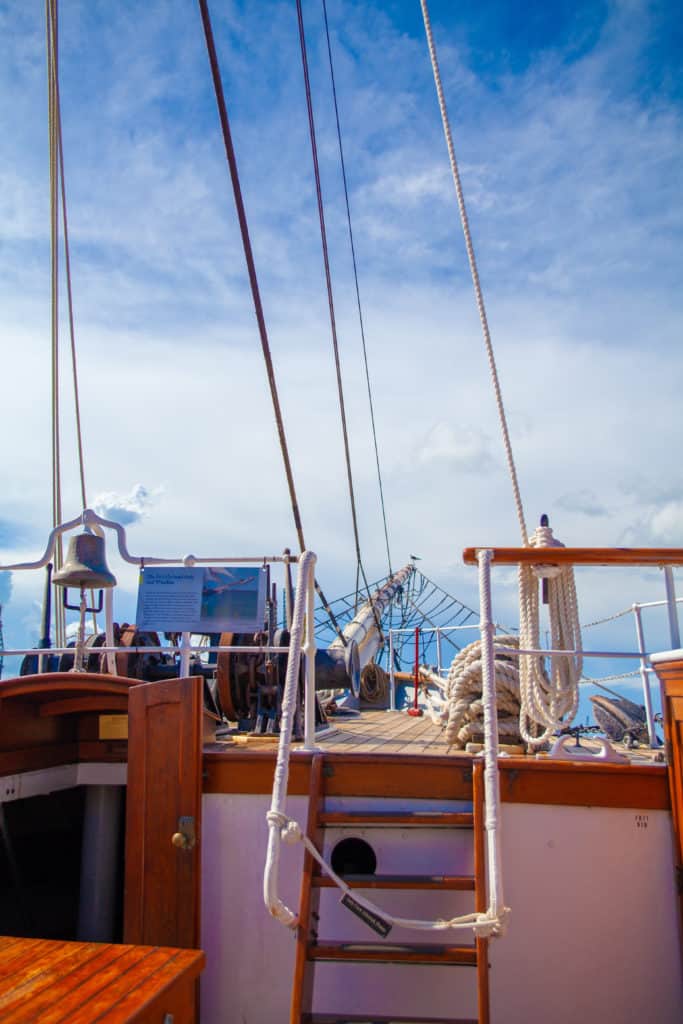 Artist Boat
If you are looking for a unique kayaking experience then you have to check out Artist Boat, a non-profit organization that works to preserve the coast. One of the ways they do this is through their adventure tours. We took a 4-hour kayaking trip through Galveston Island beach where we learned all about the importance of Galveston Bay. I did not expect all of the color that we say in the nature and birds. The trip helped me gain a true appreciate for Galveston. I mean you really can't beat that view below!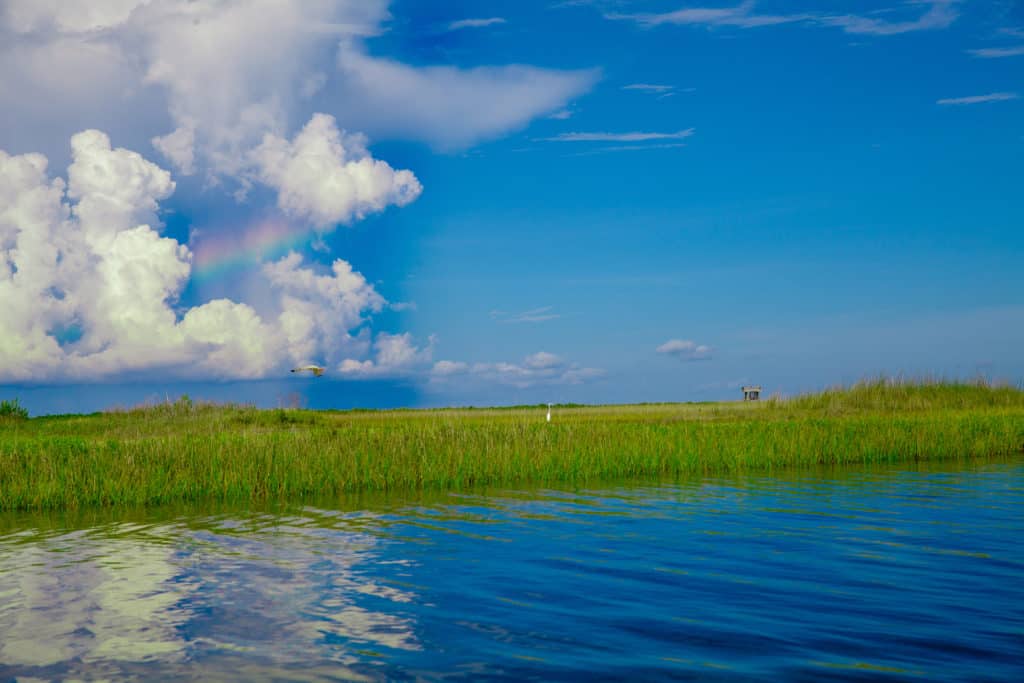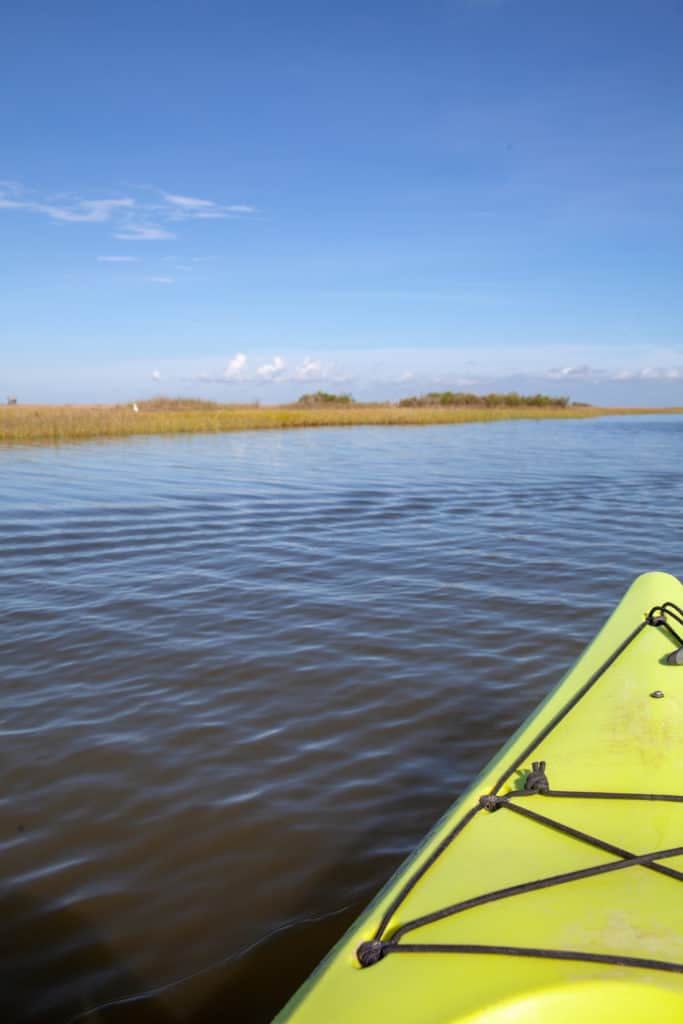 If you chose to take the 4-hour trip you also get to participate in a brief water coloring lesson where you can create a piece of art to remember your trip!
For eco-lovers I recommend checking out this bag from Parkland which is made out of recycled plastic bottles.
Moody Gardens
Moody Gardens are 3 pyramids of different exhibits. You can choose which one you would like to visit or you can visit all 3! We chose to go the rain forest where we got to walk through a rain forest exhibit with birds flying by, see cute animals like the one below, and get close up to otters!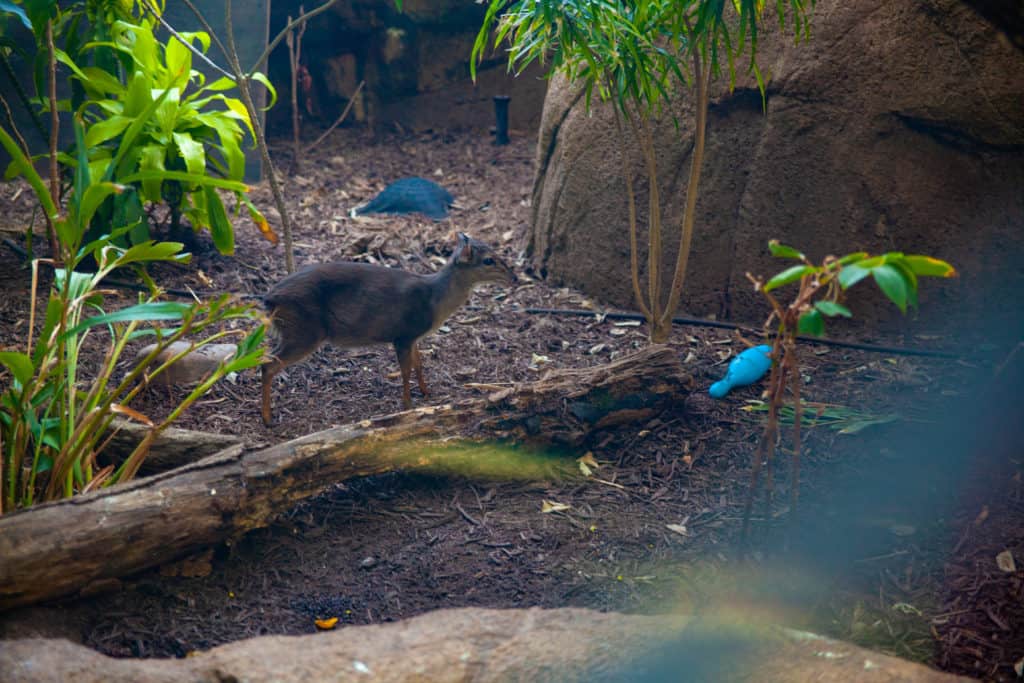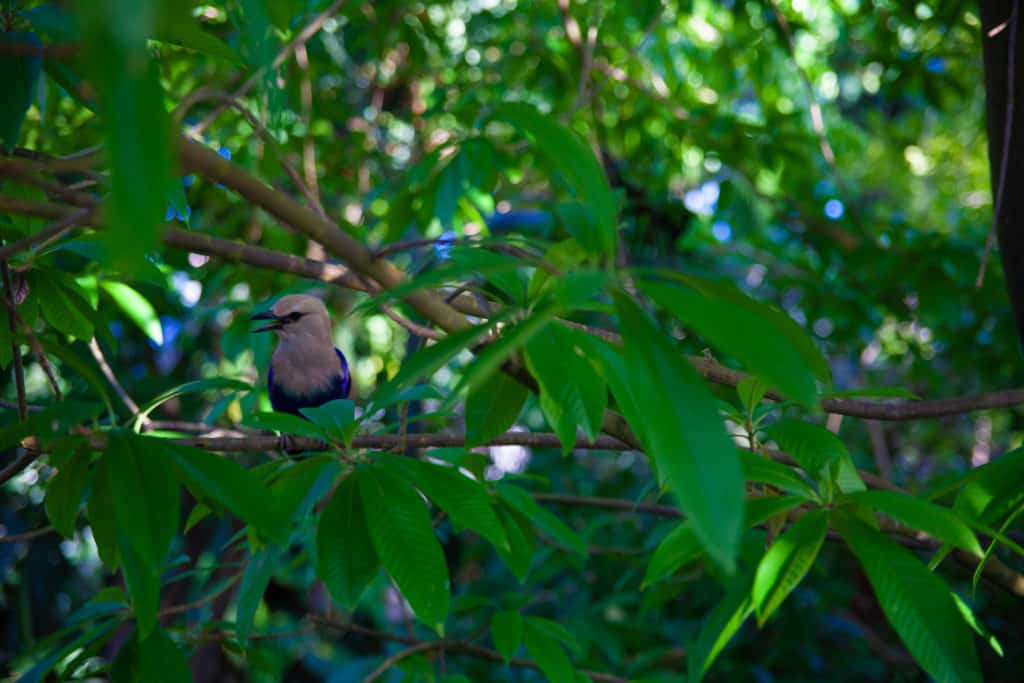 Hang Out at the Beach
What is a trip to Galveston without the beach? One of my favorite things is grabbing a skim board and riding the tide! For thrill seekers and amusement park lovers, you have to check out Pleasure Pier which is a cute pier where you can ride rides overlooking the water. While we did not go this time (sadly we ran out of time), I've gone to Pleasure Pier multiple times and always have a good time!
Things to Do in Galveston: Stay at a Luxurious, Historic Hotel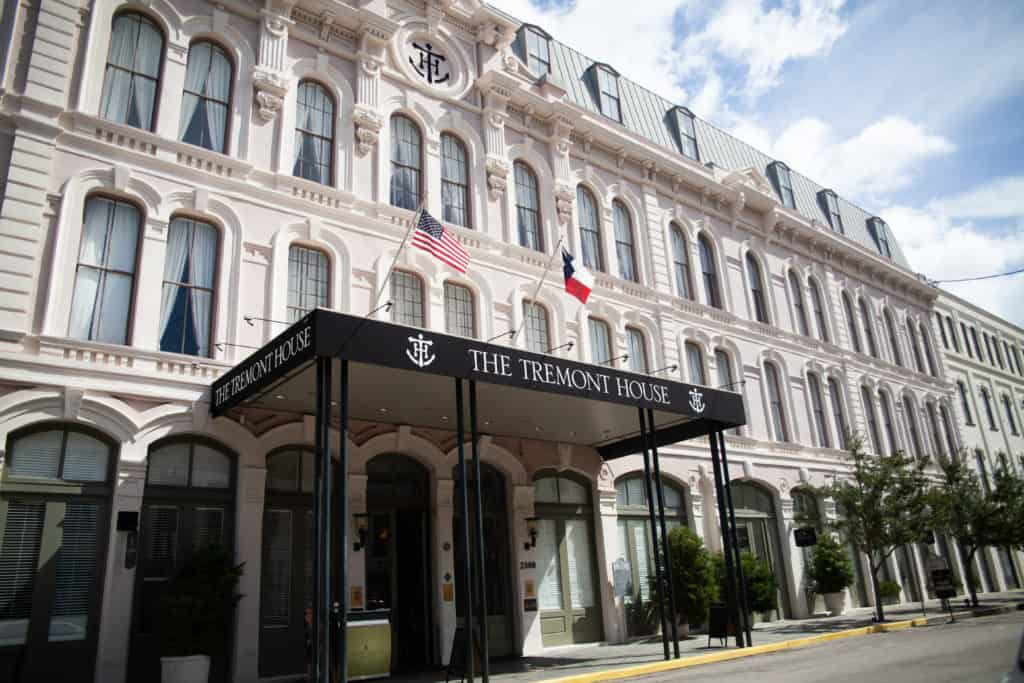 Stepping into the Tremont House is like taking a step back in history! This beautiful hotel was built the same year that Galveston was founded and served as the spot for presidents, grand balls, visitors from all over the world, and more.
The interior is absolutely stunning with the bright lights and palm trees in the middle.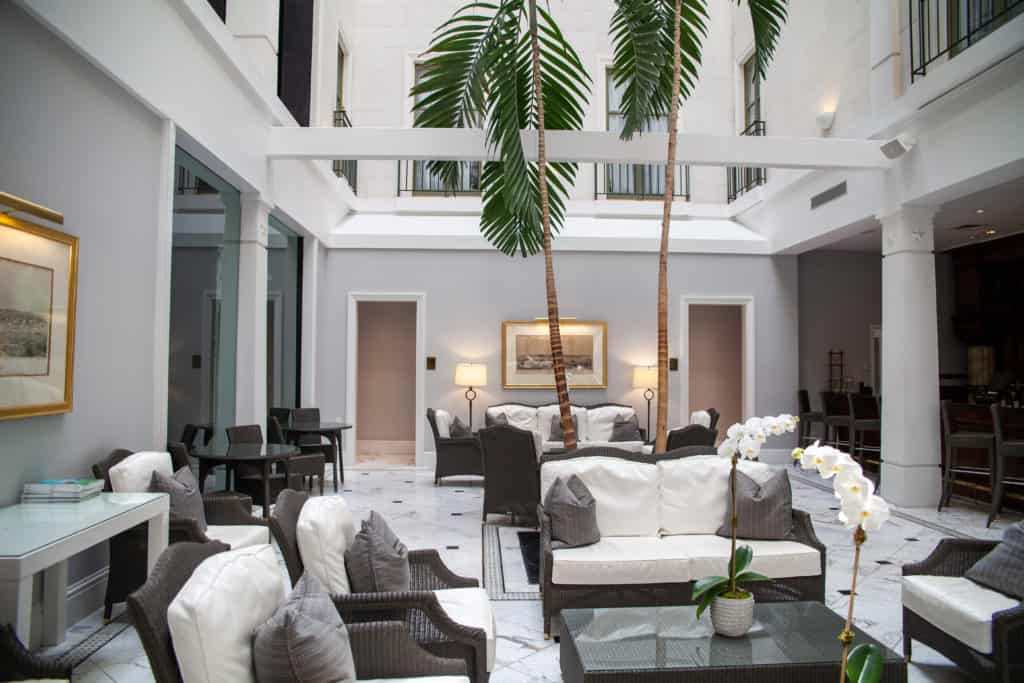 And the pictures will never do justice to just how gorgeous the rooms were. High ceilings, exposed brick walls, and elegant decor create a tranquil and historic environment for a romantic evening at the hotel. We enjoyed the Tremont House so much that we often picked up food to eat in the dining area! Trust me and take the time to read all about this romantic hotel because I could not cover everything in this post! You can book your stay here.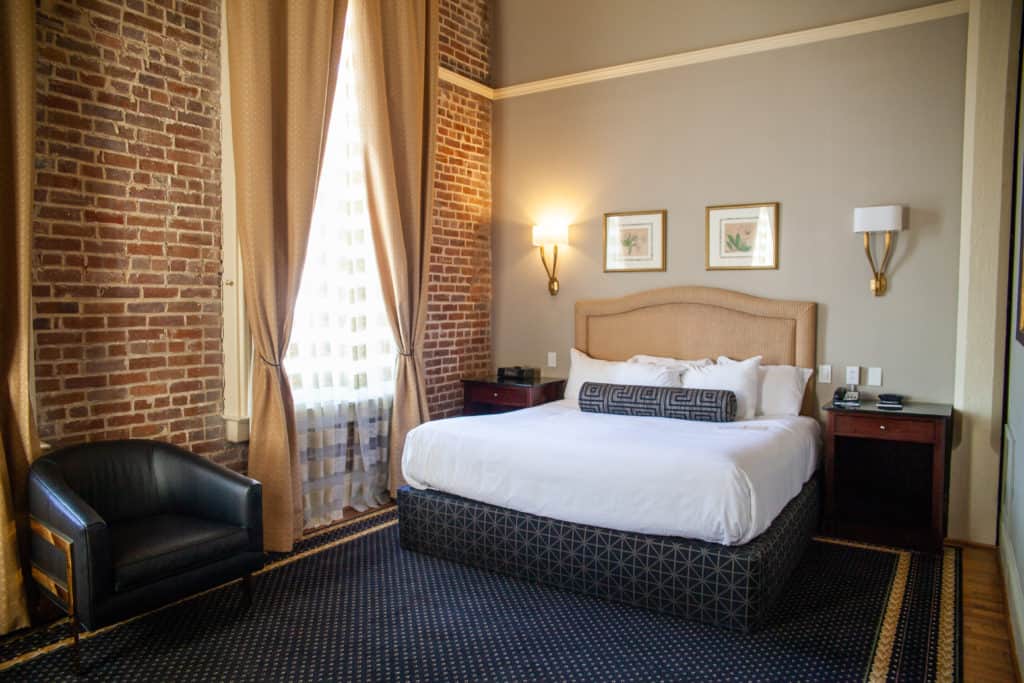 Things to Do in Galveston: Eat at Shark Shack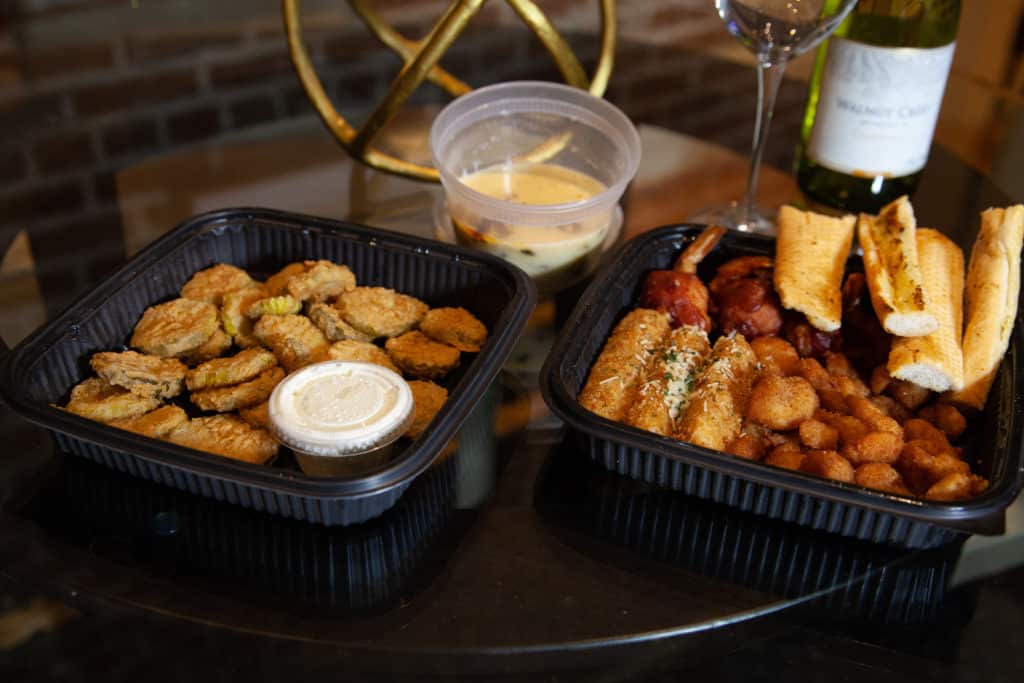 Well… order food from Shark Shack! After a long day of kayaking and beach fun we were exhausted and wanted to indulge! We ordered the Mambo Party Platter, and it did not disappoint! Bacon wrapped cheese stuffed shrimp, popcorn shrimp, fried cheese sticks, garlic bread, and Cajun shrimp fondue! As if we didn't have enough fried foods, we added some fried pickles to the mix! Being able to eat from the comfort of our hotel was so nice and because there are so many restaurants close to the Tremont, it's easy to pick something up and take it home or order delivery.
Things to Do in Galveston: Celebrate Mardi Gras
One thing that I was surprised about was how popular Mardi Gras is in Galveston! If you are looking for a fun Mardi Gras experience close to home, Galveston makes a great spot for a good time with slightly less crowds.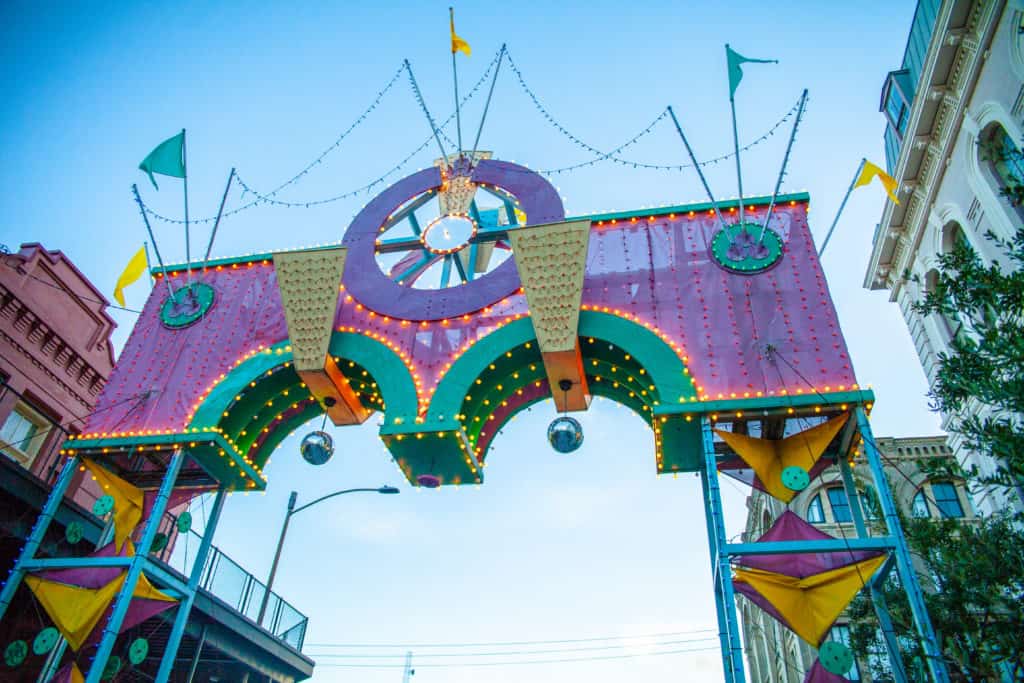 Things to Do in Galveston: Final Thoughts
Galveston is such a fun getaway Winter or Summer. While most people think of the beach, Galveston has so much art, history, and other fun things to do. If you're looking for extra savings, consider going during the week when hotels tend to be cheaper, and the beach is less packed!  Other fun things that we ran out of time to do, but are fun include walking and shopping down the strand, taking a dolphin tour, participating the Galveston Great Race, and creating a self-guided tour of the tree sculptures (art that has been created from the trees that were destroyed during the hurricane). If you enjoyed this guide, please consider following more Texas and travel adventures on my Instagram.
If you are looking for some other fun Texas Travel Adventures why not check out: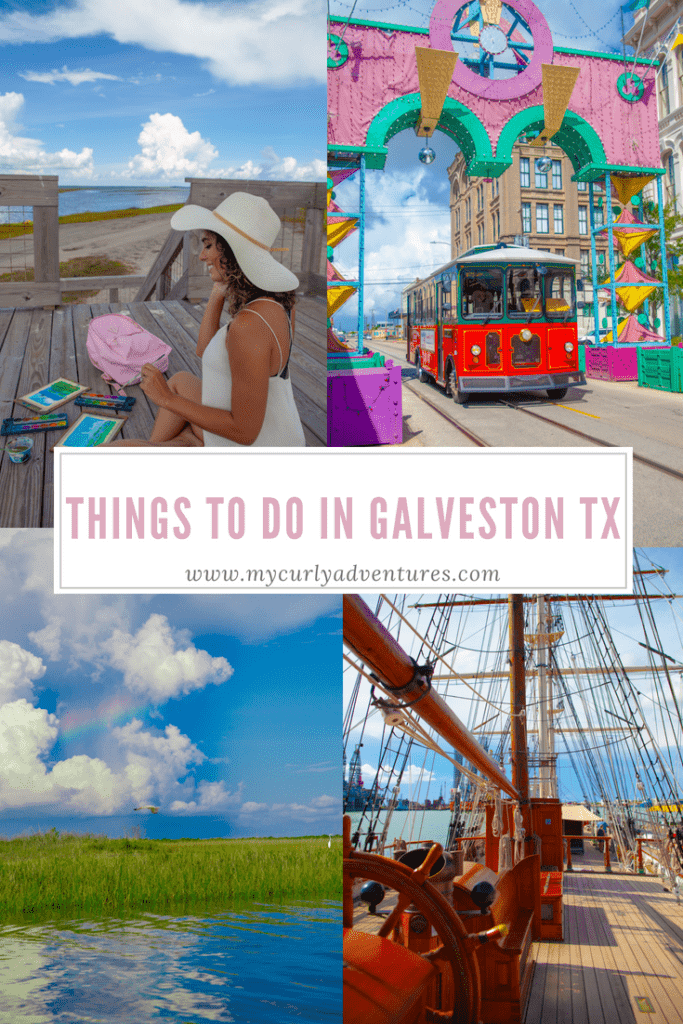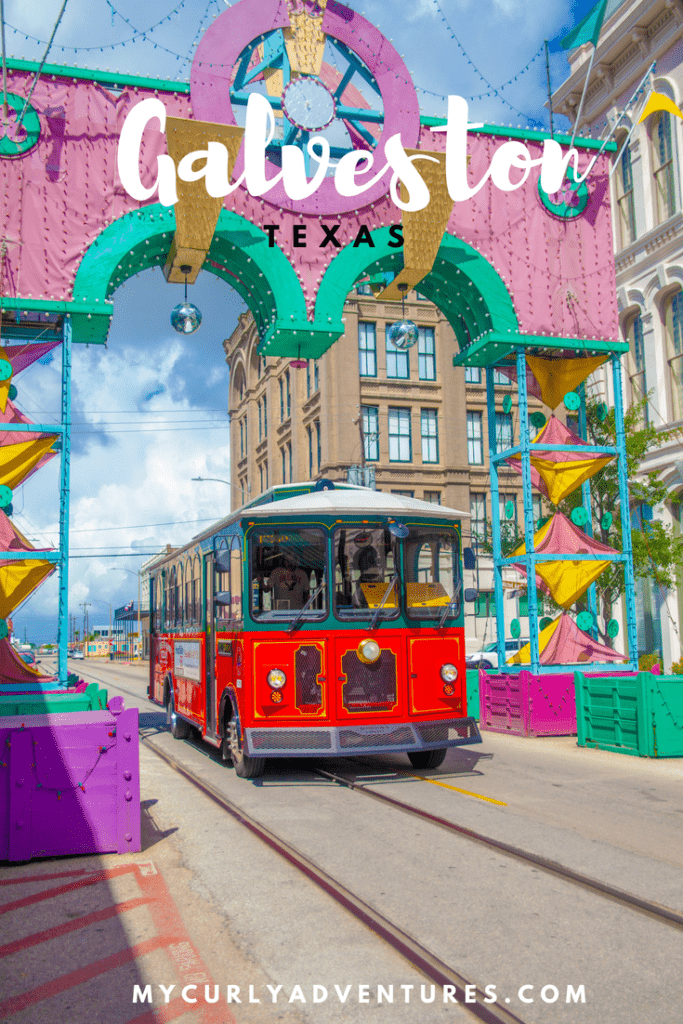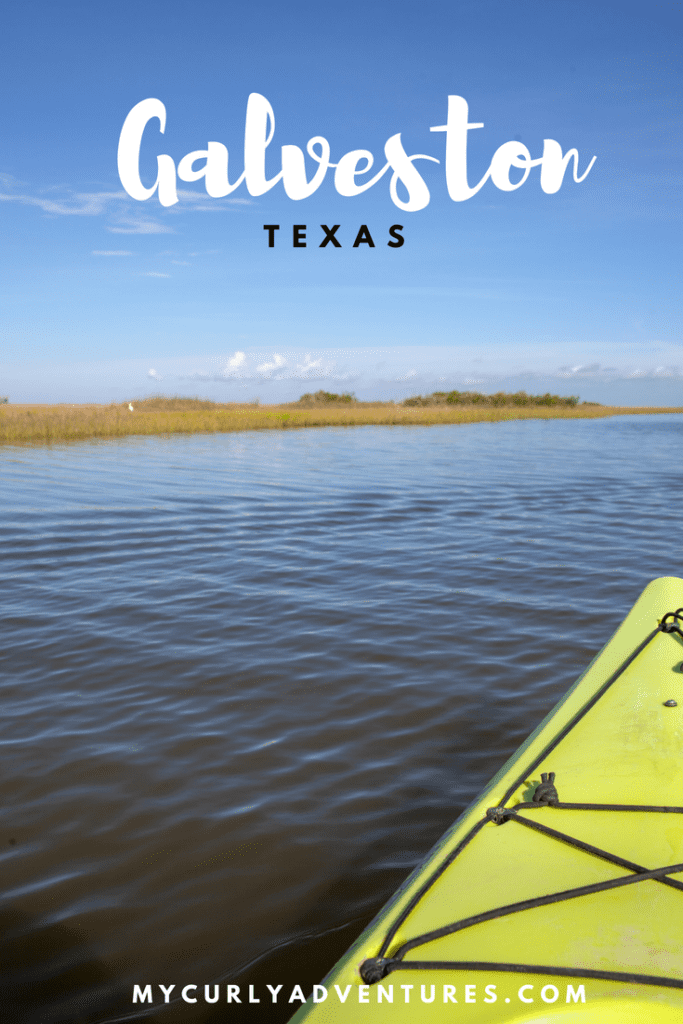 I received some of my experiences in exchange for an honest review. As always, all opinions are my own.