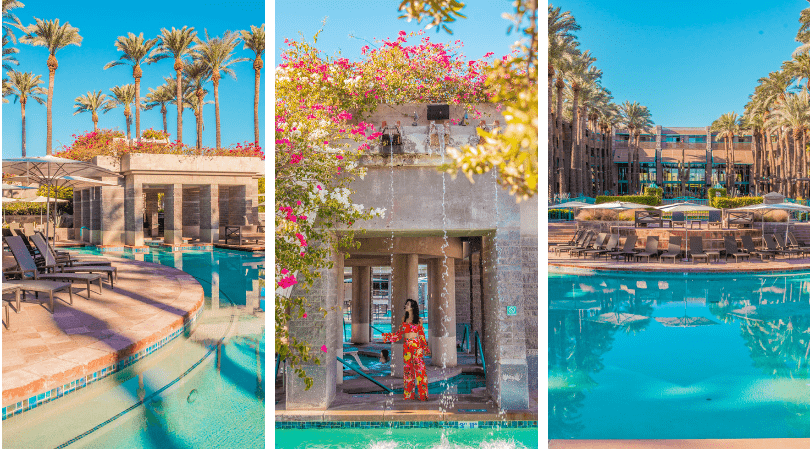 With so many different resorts in Scottsdale, it can almost feel overwhelming to decide where to stay. The great thing is that each resort brings something different that makes it unique. During our trip to Scottsdale, we chose to stay at the Hyatt Regency Scottsdale. Our main reason – the pools. With 10 pools, 20 fountains, 40 waterfalls, and a 30-foot waterslide, we had everything we needed right there in one place. Plus there were so many other activities and things available on site. Keep reading for our Hyatt Regency Scottsdale review and all this resort has to offer.
Hyatt Regency Scottsdale Review: The Pools
We really can't talk about this resort without talking about the pools. With so much space around all the different pools, how do you even decide which pool to go swimming in? In the Winter, the pools are heated, and the structures all around, with flowers hanging and the waterfalls, make this spot instantly paradise. There's even a little beach to enjoy.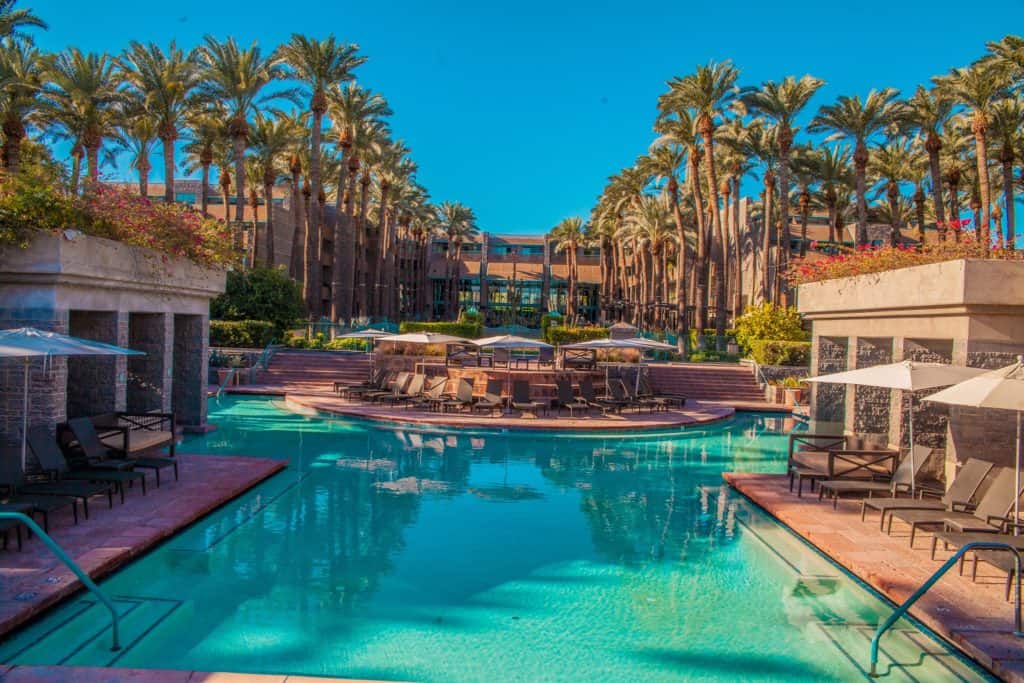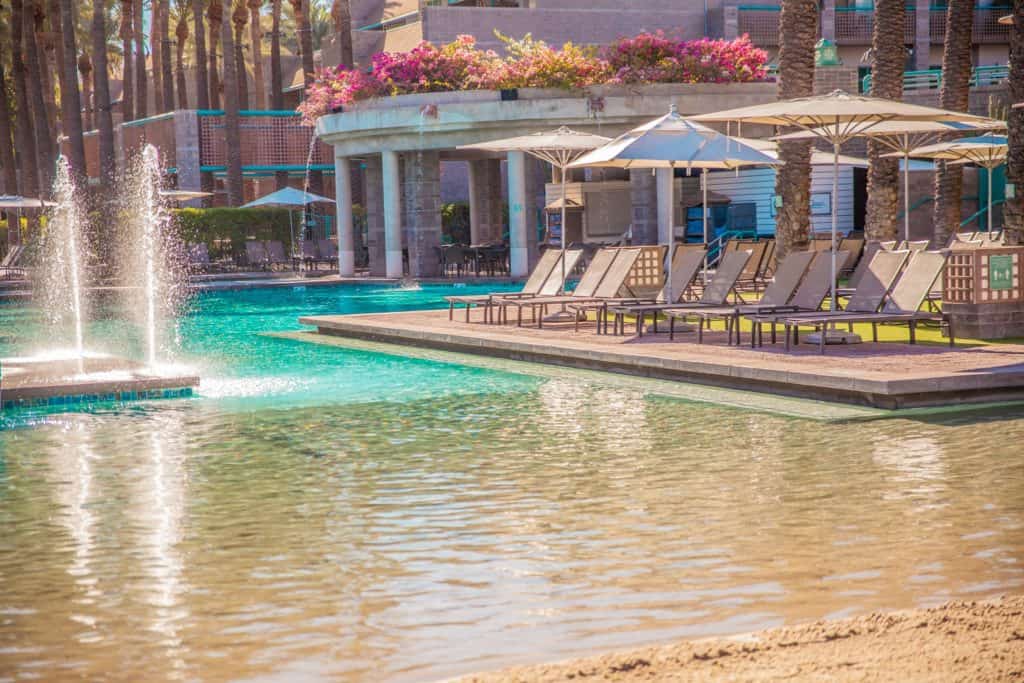 Hyatt Regency Scottsdale Review: The Spa
If you're staying at the Hyatt Regency, be sure to book a day at the Spa Avania. In addition to truly top notch massages in treatments, your spa appointment gives you access to the spa area where there is its own separate pool, a hot mineral pool and plunge pool, sauna, and plenty of areas to lounge and relax. The Hyatt Regency Scottsdale also has a salt room that you can book. Book a treatment here, bring a book, and spend a full day in relaxation mode.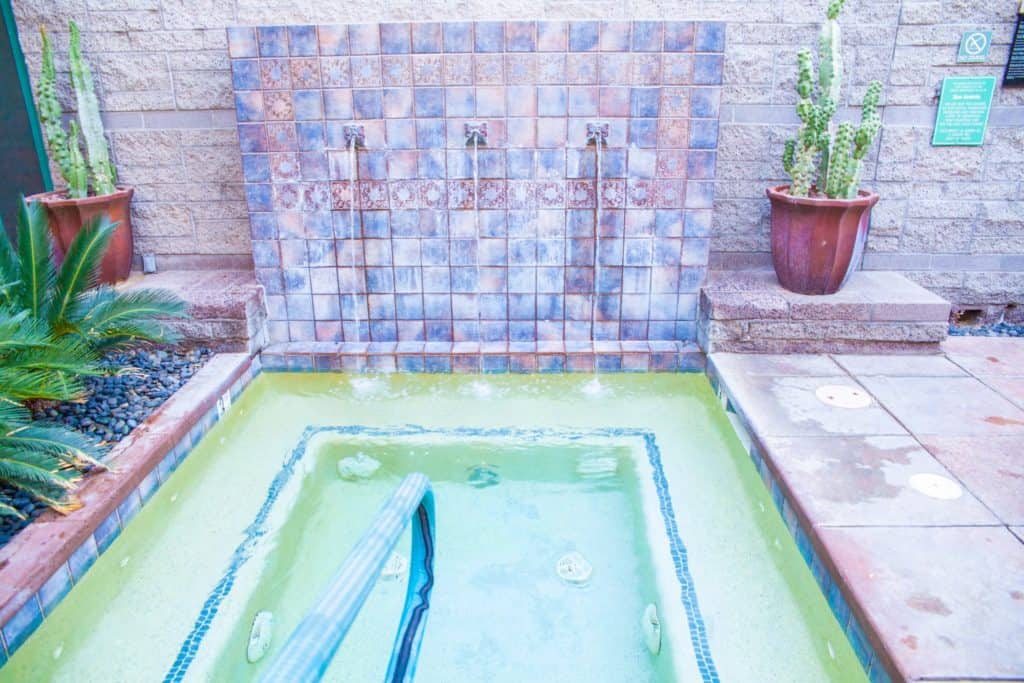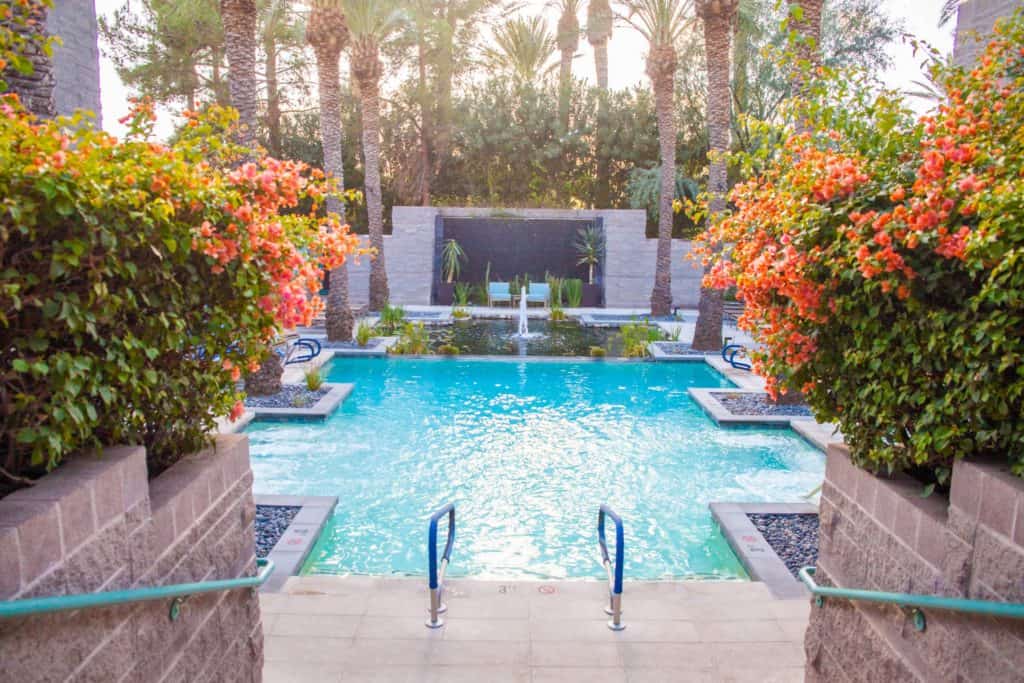 Hyatt Regency Scottsdale Review: Other Things To Do
As if the spa and the pools weren't enough, the Hyatt Regency has so many other things to do while you're there. Play golf while looking out into the mountains. Go on a gondola boat cruise. Visit the Native American learning center. There's even Camp Hyatt so the adults can relax while the kids have fun.
For dinner, there are plenty of options including Alto ristorante e bar for Italian food, Noh for sushi, SWB a Southwest Bistro and several other options.
Hyatt Regency Scottsdale Review: The Rooms
I enjoyed having such a spacious room, but what really got me were the views! You could step out onto your balcony with a fresh cup of coffee in the morning and take in the beautiful scenery.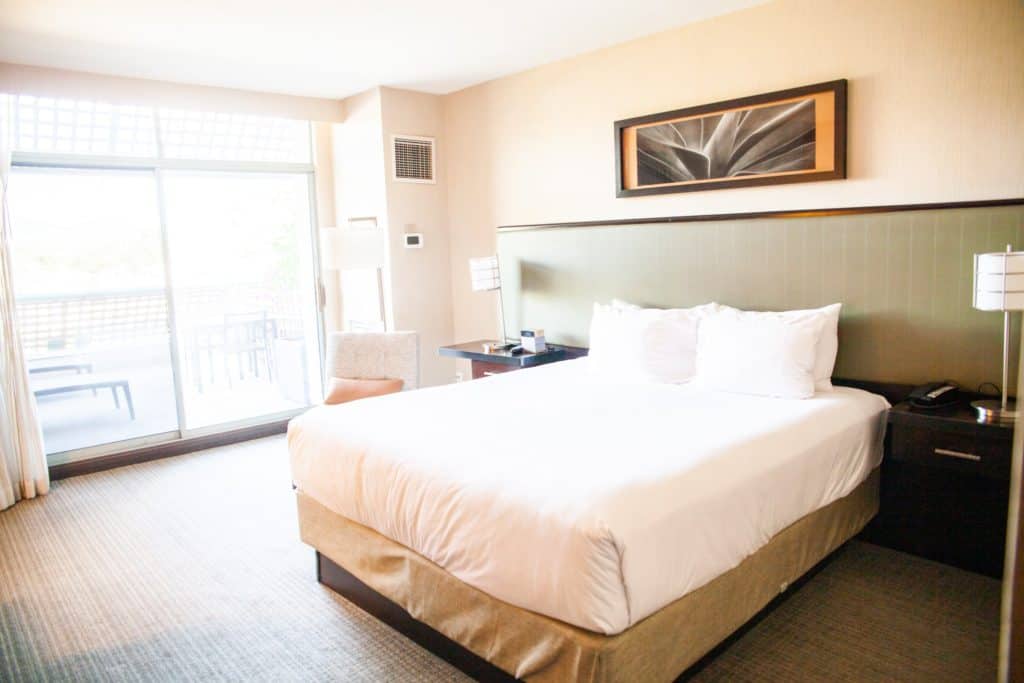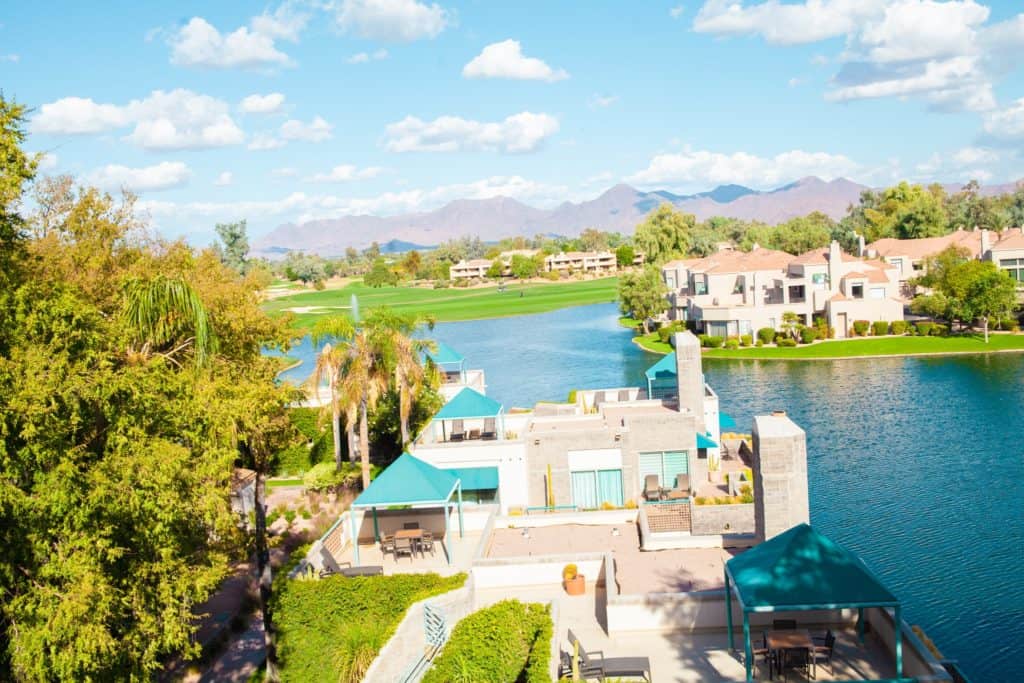 Hyatt Regency Scottsdale Review: Final Thoughts
I loved that at the Hyatt Regency Scottsdale you wanted for nothing. Everything was readily available onsite, and if you wanted to, you never had to leave during your stay. With so many different attractions that you can't get anywhere else, it really made this resort unique. If you do want to get out and explore, be sure to check out all of the fun things to do in Scottsdale.