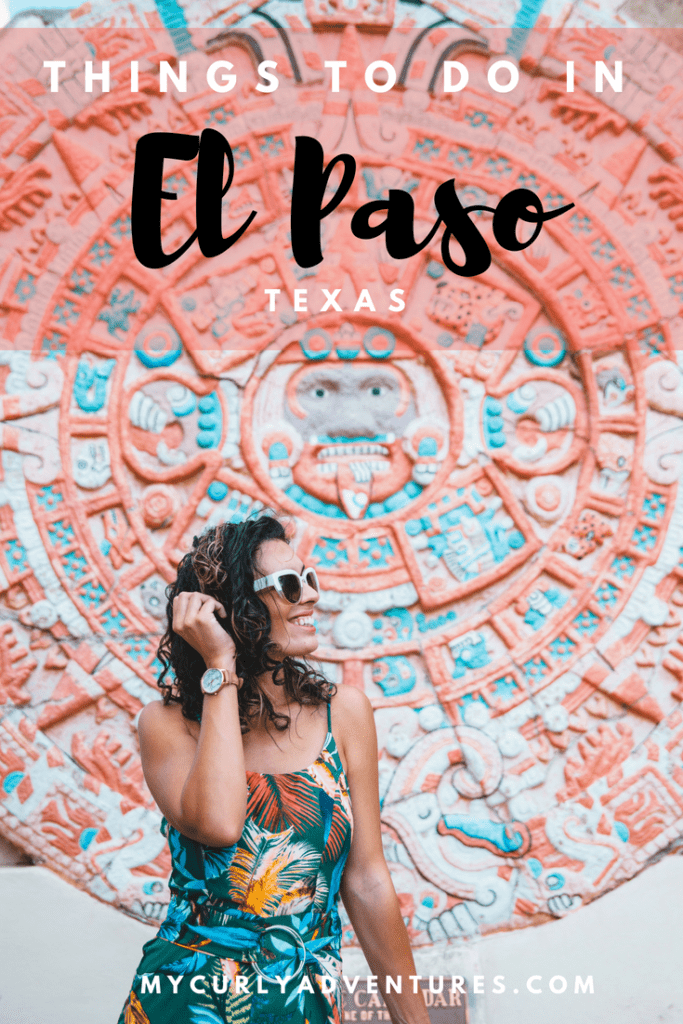 Can I just say that El Paso has captured my heart. I've previously made a couple of stops in El Paso as part of road trips, but this was the first time that El Paso was our final destination (after stopping by Marfa and Big Bend National Park). There are so many incredible things to do in El Paso from Mexican culture to gorgeous hikes and I can't wait to share it all!
Things to do in El Paso is part of my Texas Travel Series which is an initiative to explore beautiful places in Texas. I hope you can find your next Texas getaway! Be prepared for some jam-packed days because there is an incredible number of things to do in El Paso!
Things to Do in El Paso – Hiking
Franklin Mountains State Park has some of the most popular trails including the Aztec cave trail which leads up to a cave overlooking the park. If you go in the spring, you can catch golden poppies covering the mountain side! For a scenic hike I recommend a sunset hike over Cottonwood trails with GeoBetty Tours.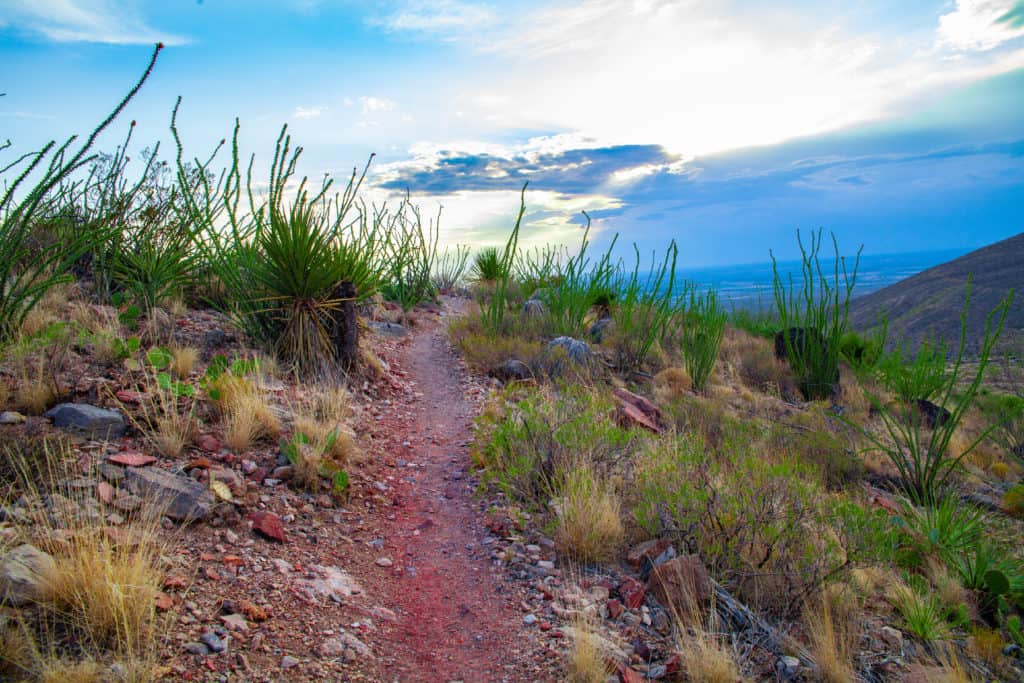 For something truly unique visit the Franklin Mountains Copper Mine. This is more of a hidden secret, but such a fun treat! In order to take part of this tour you have to make a reservation with GeoBetty Tours. This is a pretty easy hike since all you have to do is squeeze into the cave and then go in to find a multi-colored copper cave! Make sure to schedule in advance.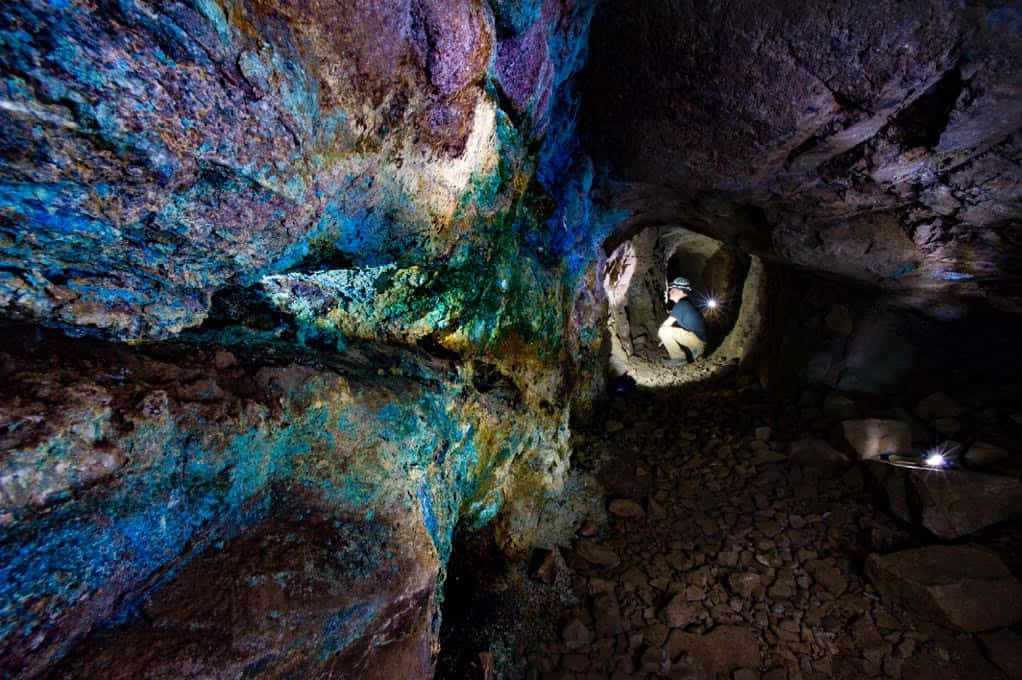 Ever wanted to visit Rio De Janeiro in Brazil? El Paso has its own version of the Jesus Statue Climb at Cristo Rey. Once a year people make a pilgrimage up the mountain. However, you are welcome to hike anytime of the year!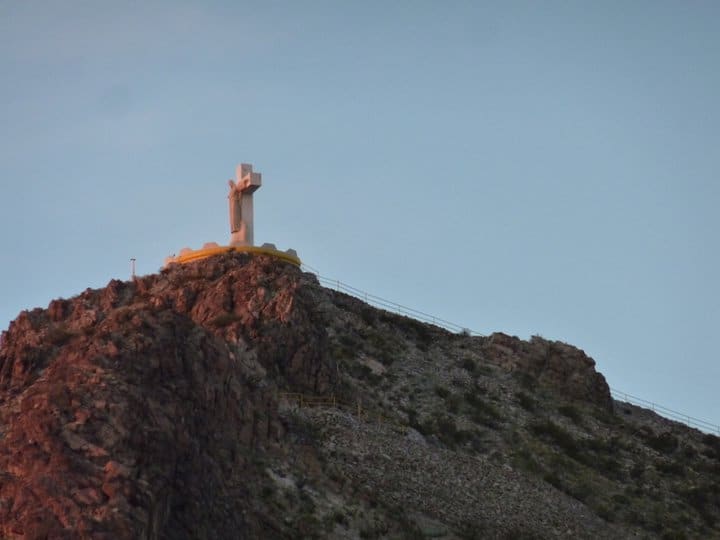 Close to Franklin Mountain State Park is the Wyler Aerial Tramway. The tramway will take you to the top of the mountain in gondola where you can see views of the city from the top!
Things to Do in El Paso – Jaurez
Just a fifteen-minute walk from downtown El Paso is the city of Jaurez. If visiting, it's best to walk since the drive can be quite long. Along the path to Jaurez are a bunch of shops and unique pawn shops! Say hello to Elvis and find your next vintage steal! I found these pawn shops to be more interesting than your side of the road pawn shop.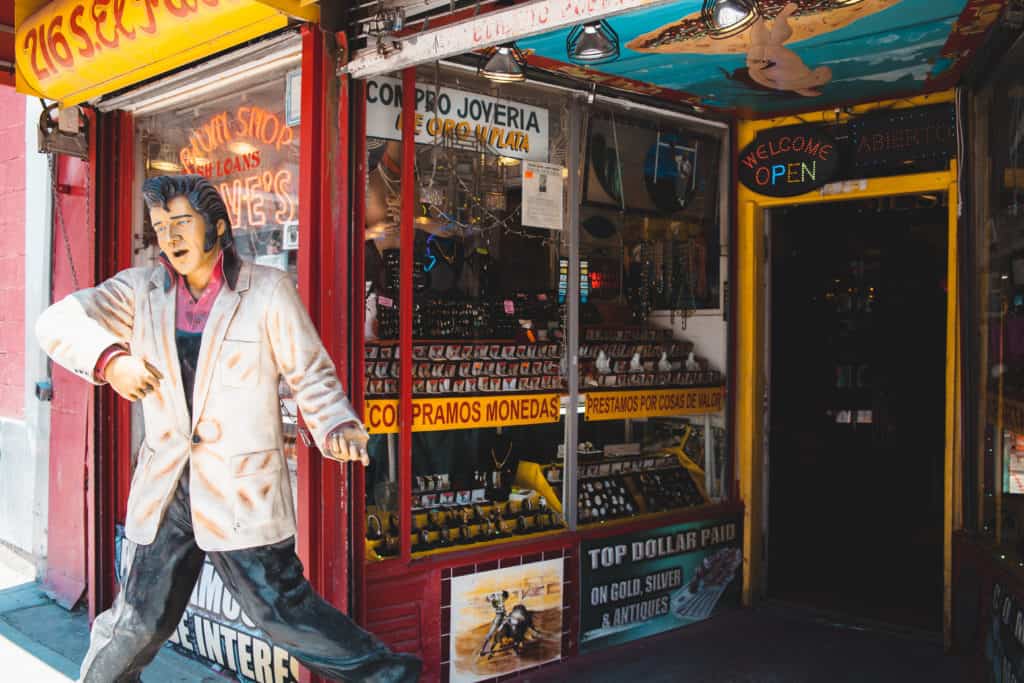 There are also a lot of seriously affordable goods. These little shops reminded me a little bit of the shops we would come across on the streets of Bali, but with higher quality of items. There were some super cute dresses and accessories. I ended up coming out with a new pair of sparkly athletic shoes. Trust me, they're super cool.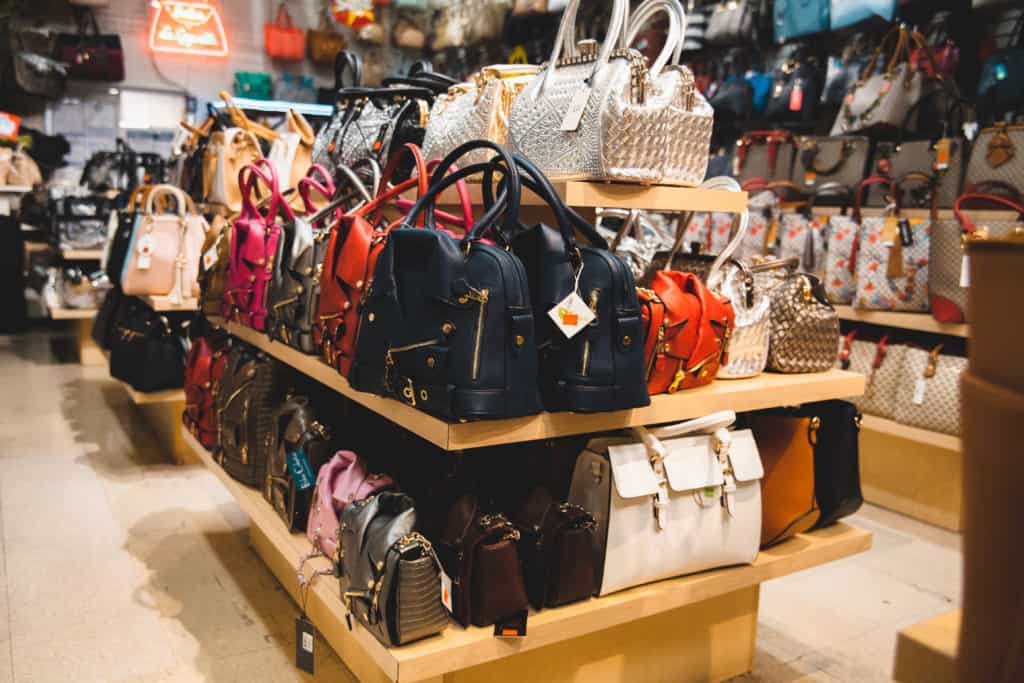 After you pay the 50 cents it takes to cross into Jaurez you will want to head straight for Kentucky Bar and Grill. Kentucky Bar and Grill is the birthplace of the margarita! For less than $4 you get to take a sip of history. Jaurez has plenty to do for a few hours or for a half day trip. For more details of what to do in Jaurez head here.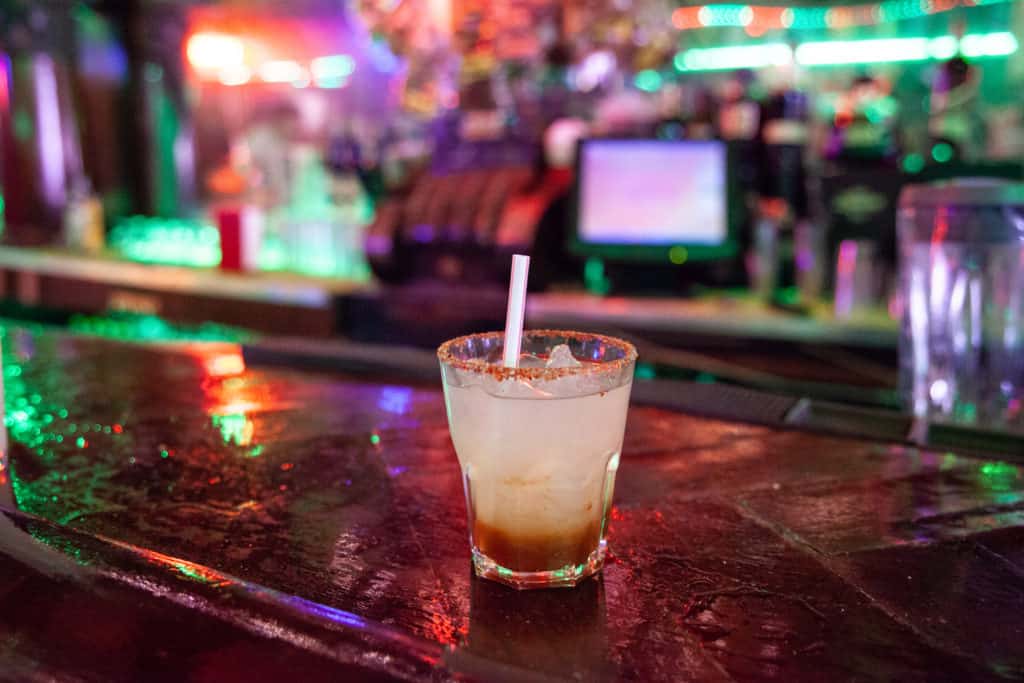 Things to Do in El Paso – Arts & Culture
While in El Paso it was clear that this beautiful city flowed with Mexican culture. Often times people would start off by speaking to me in Spanish. I'm usually too nervous to speak in front of people, but I had plenty of opportunities to practice the language.
El Paso takes pride in their rich heritage and hosts many free events to celebrate. Al Fresco! is a free concert series throughout the summer featuring live music and dancing! We enjoyed tropical Latin music while the audience jumped up to Cumbia at the front of the stage. It was refreshing to watch people of all ages dance as the music played. Whether you're going during the summer, or another part of the year make sure to check the El Paso Events Calendar for unique things to do!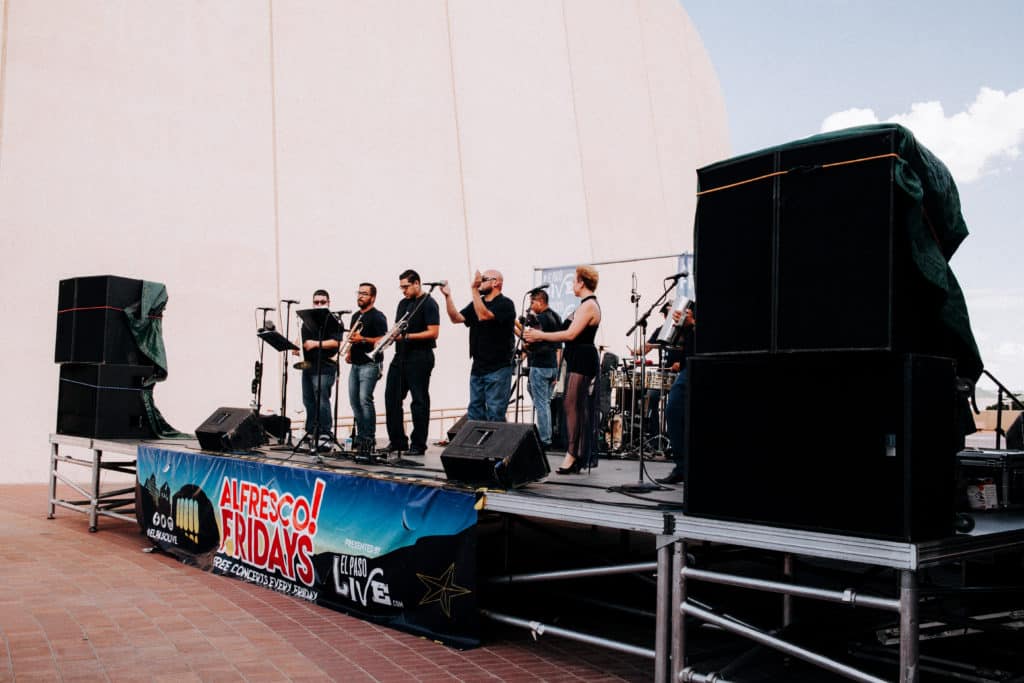 Another way to explore the culture of El Paso is to visit the El Paso Art Museum. The art museum contains works of art featuring old El Paso as well as exhibits of modern art. My favorite exhibit and one that I will remember for years was the Transborder Biennial 2018 collection. This exhibit featured works of art from artists on both sides of the border from Jaurez to Marfa! It was a beautiful collection of connectedness and unique art pieces.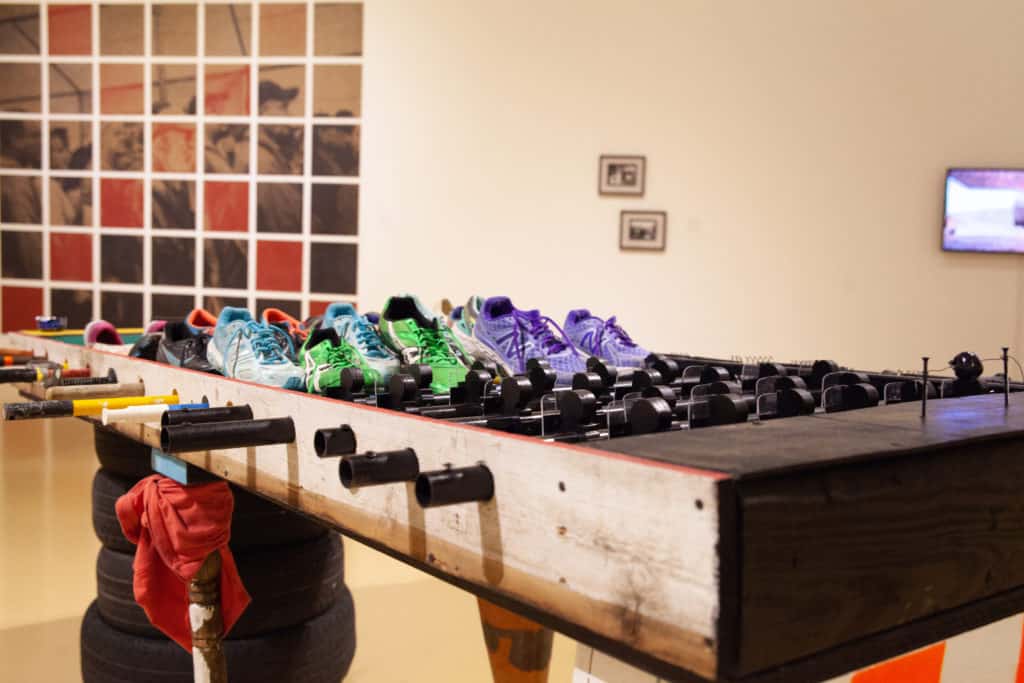 Things to Do in El Paso – Where to Eat
Cattleman's Steakhouse is an experience of itself! Cattleman's Steakhouse is situated on a working ranch. You can wander the grounds before or after dinner. They have horses, prairie dogs, goats, snakes, and other animals for you to view. They also have a petting zoo and some farm tours during parts of the day. We walked around with full bellies after sharing a 2 lb steak (with leftovers of course!). Not to mention I was surprised at the price for the quality of meat and portion size!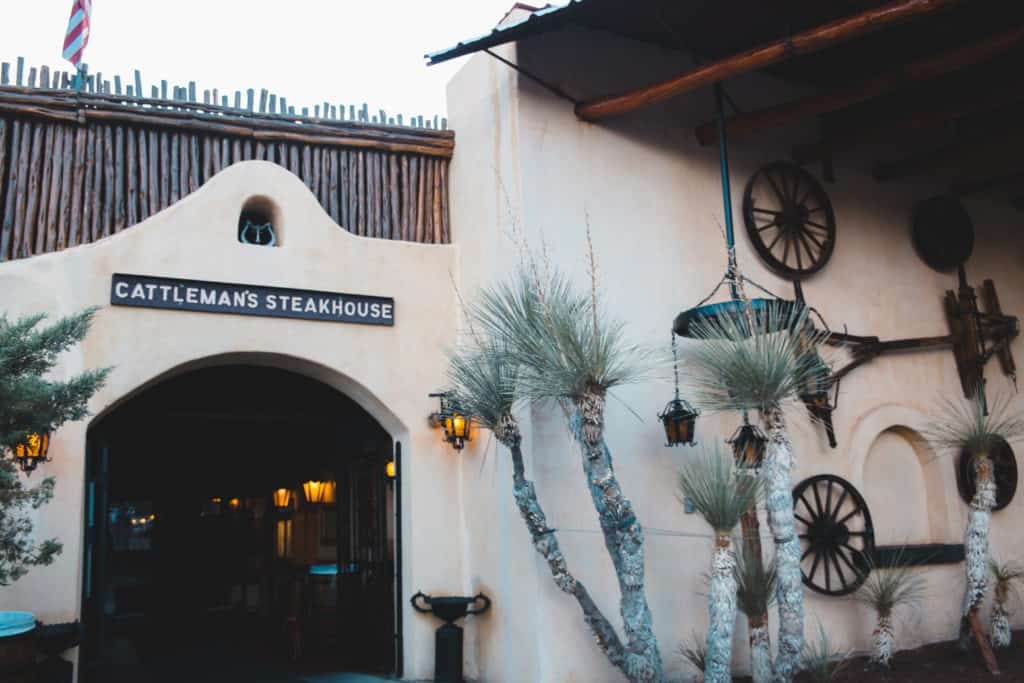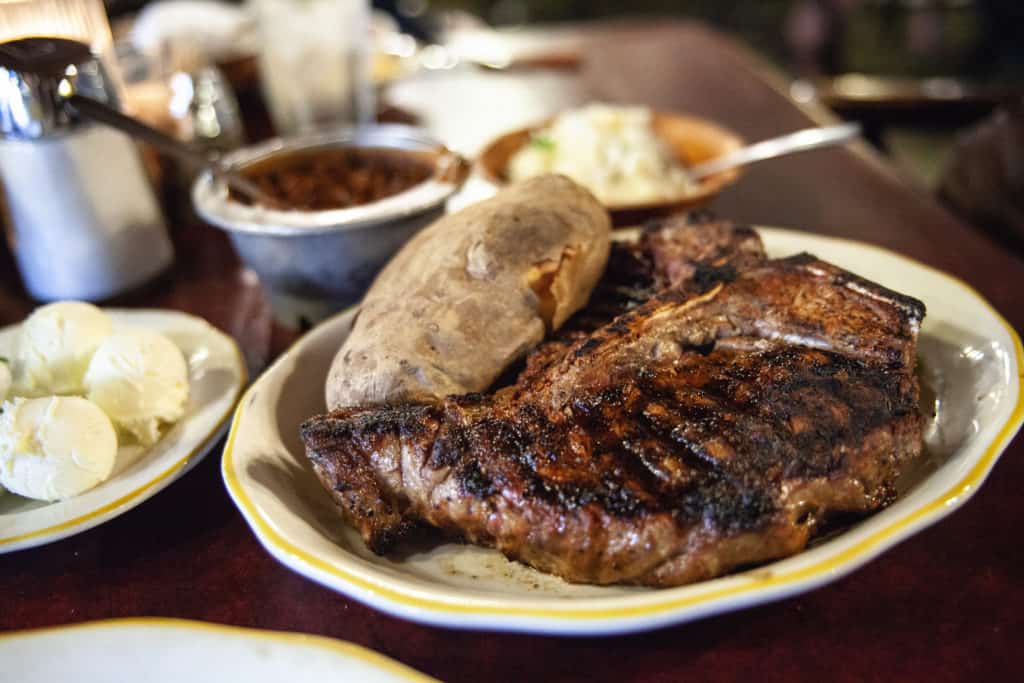 You cannot miss out on brunch at Salt + Honey! This cute brunch spot has some mouth watering churro pancakes and Mediterranean eggs dish. If you are an espresso drinker I recommend their espresso flight!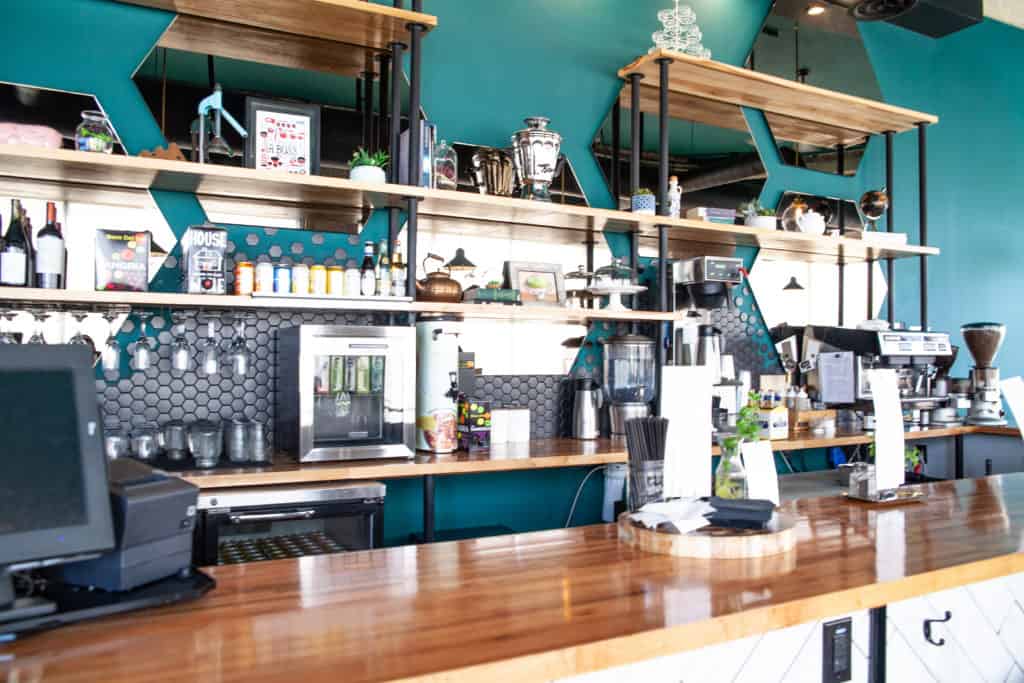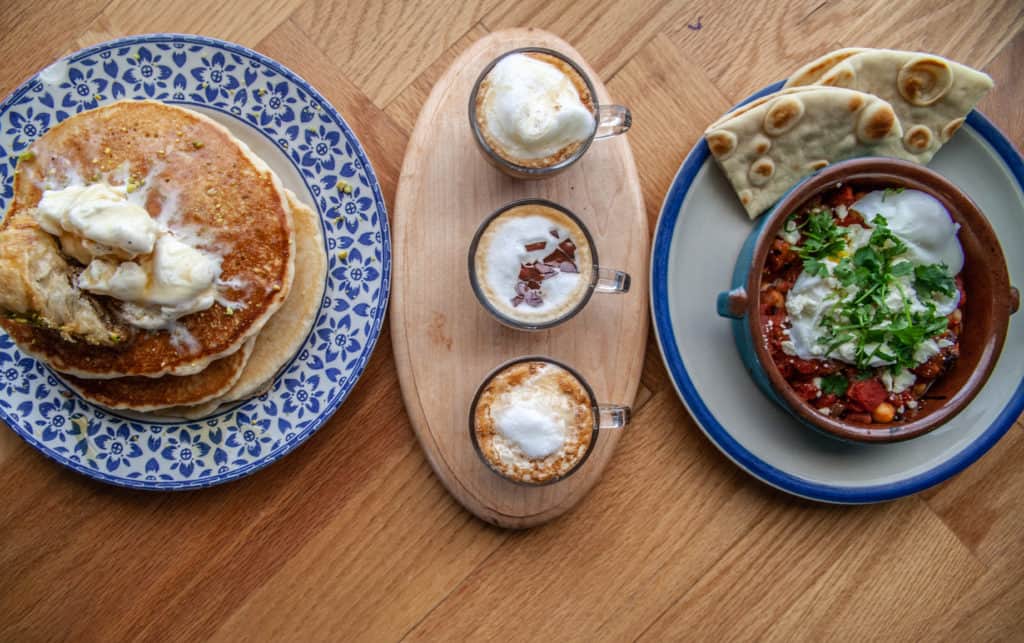 For burritos this size of your arm head to Rafas Burritos. This is one of those hole in the wall places, but so worth it! Don't forget to grab a cup of horchata as well! Go in for breakfast and save the leftover for lunch (and maybe even dinner!)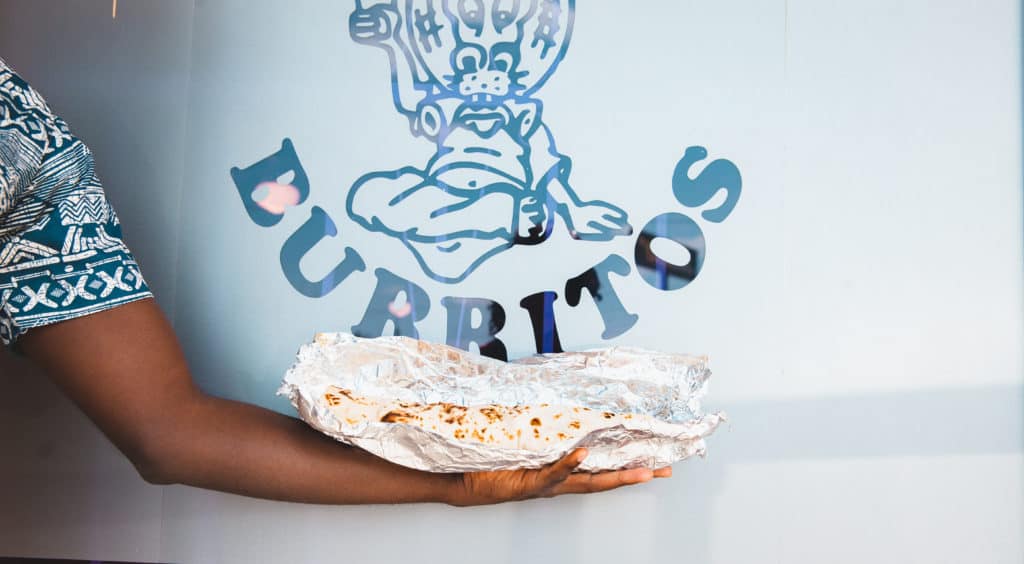 For a relaxing evening, perhaps after a sunset hike, head to Ode Brewery for good beer and food. Ode brewery is locally produced. If you're not a huge beer drinker, I recommend their strawberry beer or one of their beer cocktails! We ordered buffalo cauliflower and some salmon nachos that were incredible.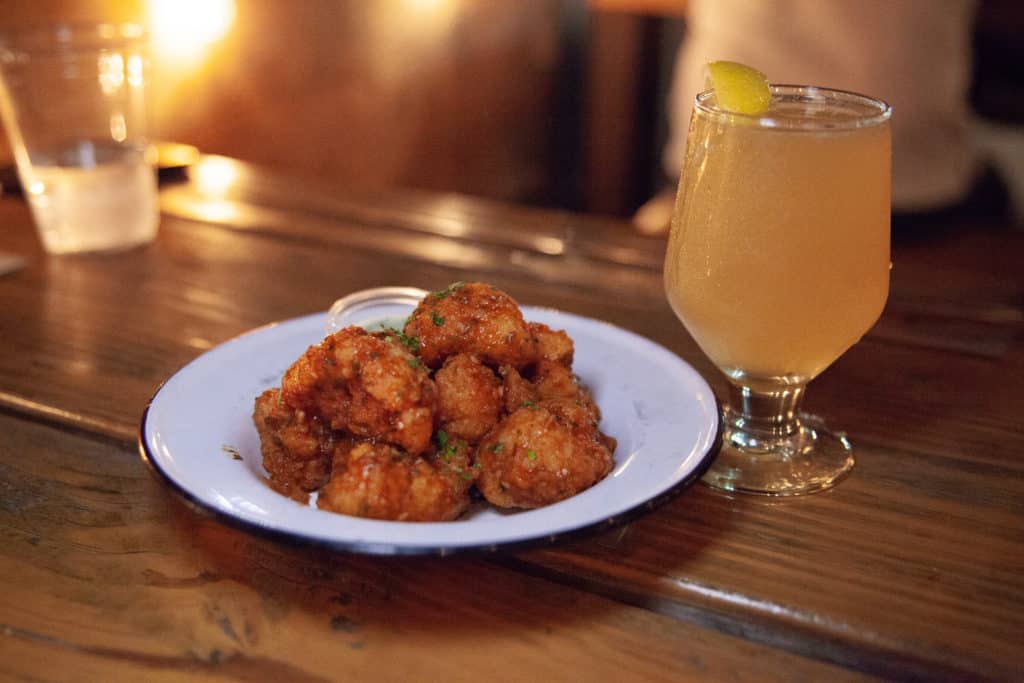 Things to Do in El Paso – The Margarita Trail
Not quite ready to cross to Jaurez or just want some more Margaritas? El Paso has a great Margarita trail and we hit up a couple of great places!
L & J Cafe is one of the oldest family run joints in El Paso! They have some incredible Mexican food as well as wine based margaritas that had me fooled!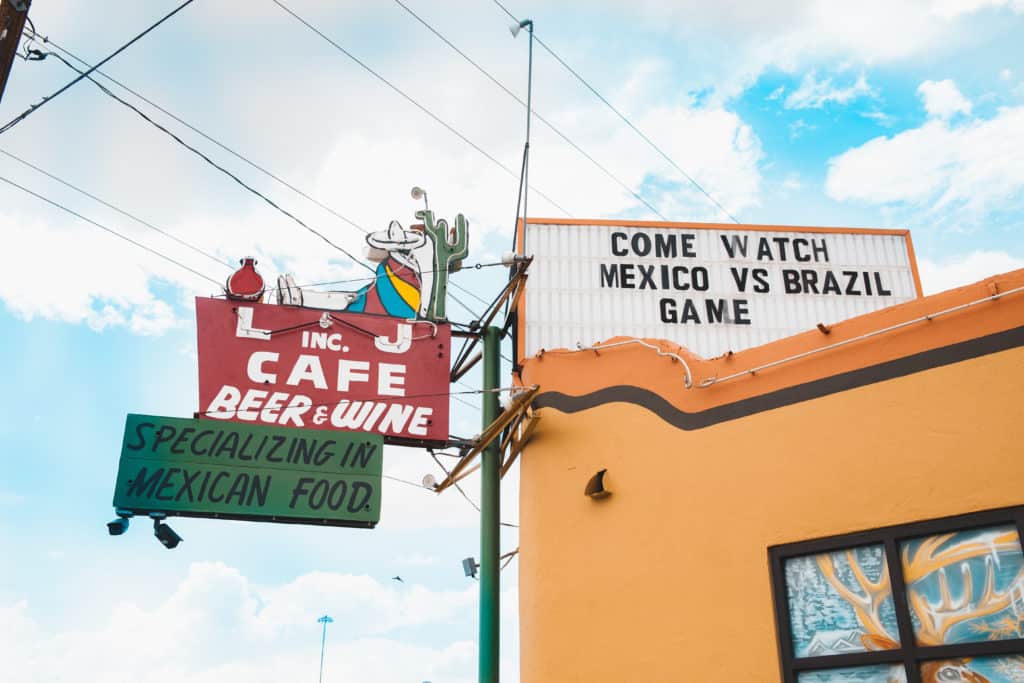 For some crazy huge margaritas go to Los Bandidos de Carlos & Mickey's. The left is the "small" and the right is Texas sized with 16 shots of tequila!!! Might be a good idea to share!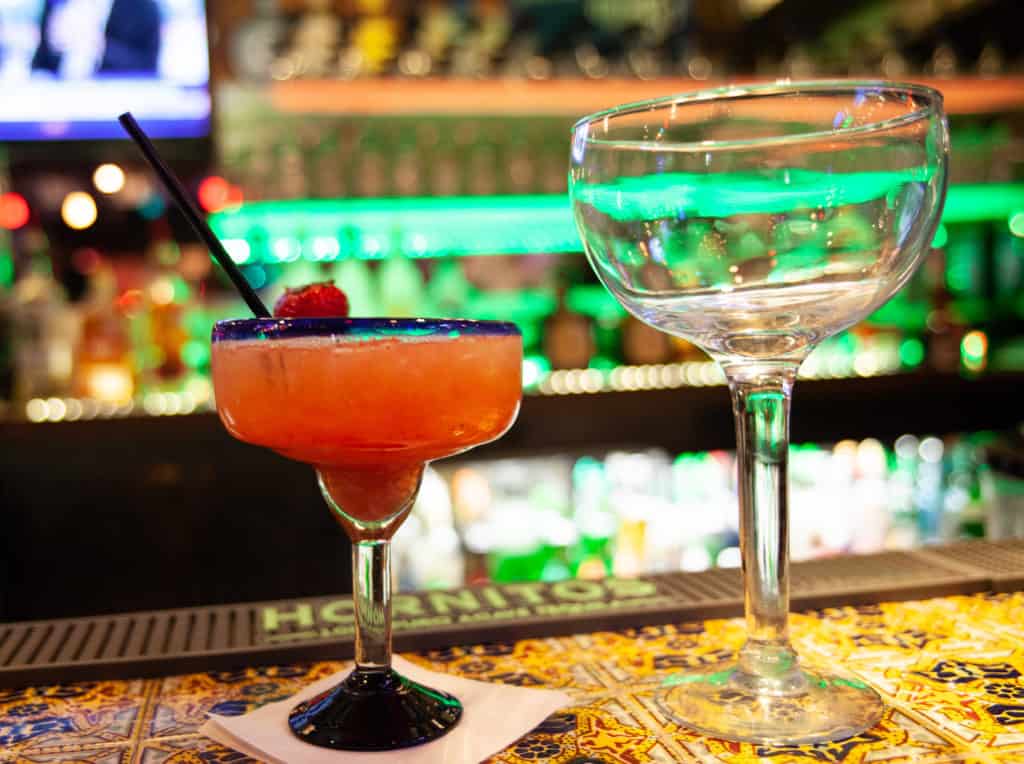 Things to Do in El Paso – Where to Stay
While in El Paso we stayed in the first boutique hotel in the city, Hotel Indigo. I loved the funky rooms and artwork all over the hotel. Every morning we would wake up, open the windows, and look across the city! It was nice to relax by the pool and at night there is a bar and there was a bit of party going on! We chose to hit the sack and never heard any music. Maybe next time we are in El Paso will join the action. Want to read more about Hotel Indigo? Head here. You can book your stay here.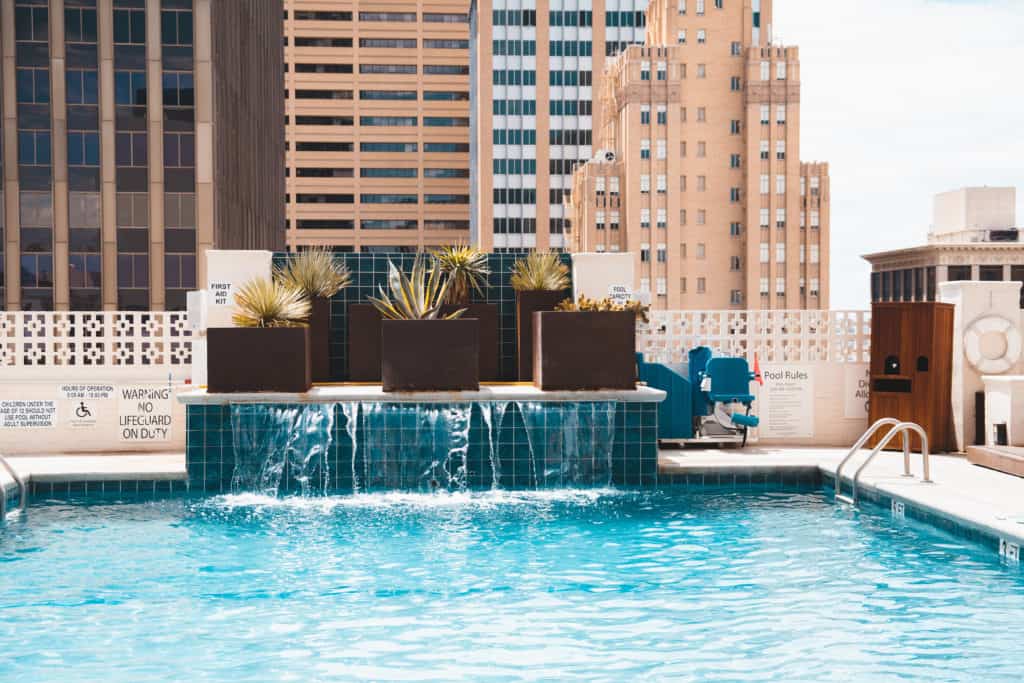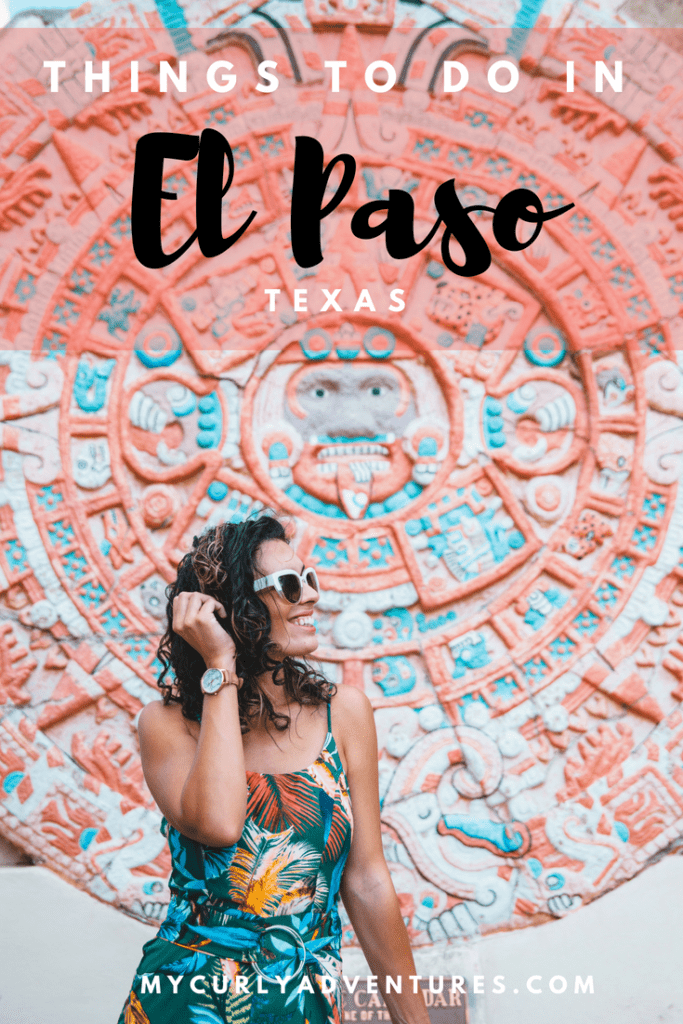 Some of my experiences for Things to Do in El Paso were covered by Visit El Paso. As always all opinions are my own.