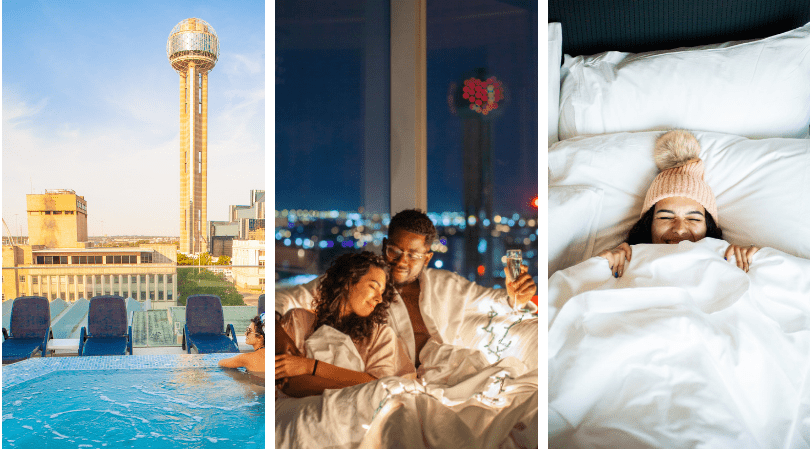 The Omni Dallas is a special place for my husband and myself. On our wedding night, we had checked into one place without running water and scrambled to find a new place to sleep on one of the busiest nights of the year in Dallas, where just about every hotel was sold out. Finally, around 2AM, we came across the Omni Dallas that had a room available. We checked in, and from there were amazed at the way downtown Dallas sparkled from our window and how beautiful the rooms were. Since we were headed out abroad the next day, we didn't have much time to enjoy it but planned on coming back.
So, this fall, we checked into the Omni Dallas so that we could take full advantage of this beautiful Dallas hotel and all it has to offer. You can read all about our weekend of luxury for a romantic stay at the Omni Dallas. You could spend your entire trip just relaxing at the Omni Dallas and taking advantage of all of the amenities, but if you're wanting to get out, check out this comprehensive list of things to do in Dallas!
Omni Dallas Review: The Rooms
The rooms themselves are beautiful and spacious! If you can, get a room that faces Reunion Tower as that's one of the best views that you can get! Having the views with the floor to ceiling windows was one of the highlights! That and the bathtub!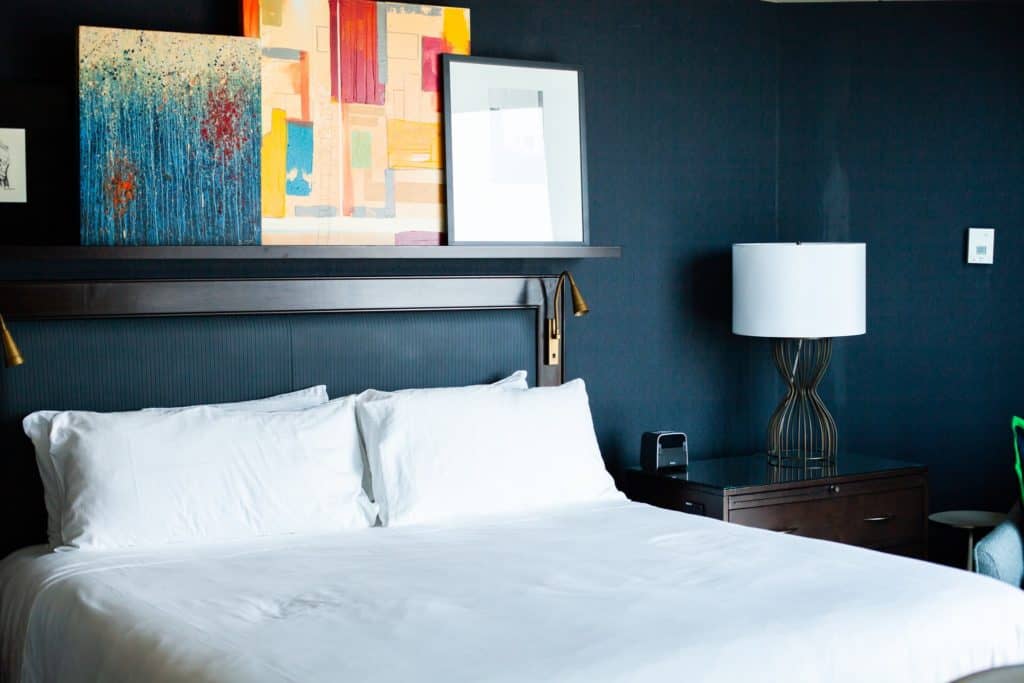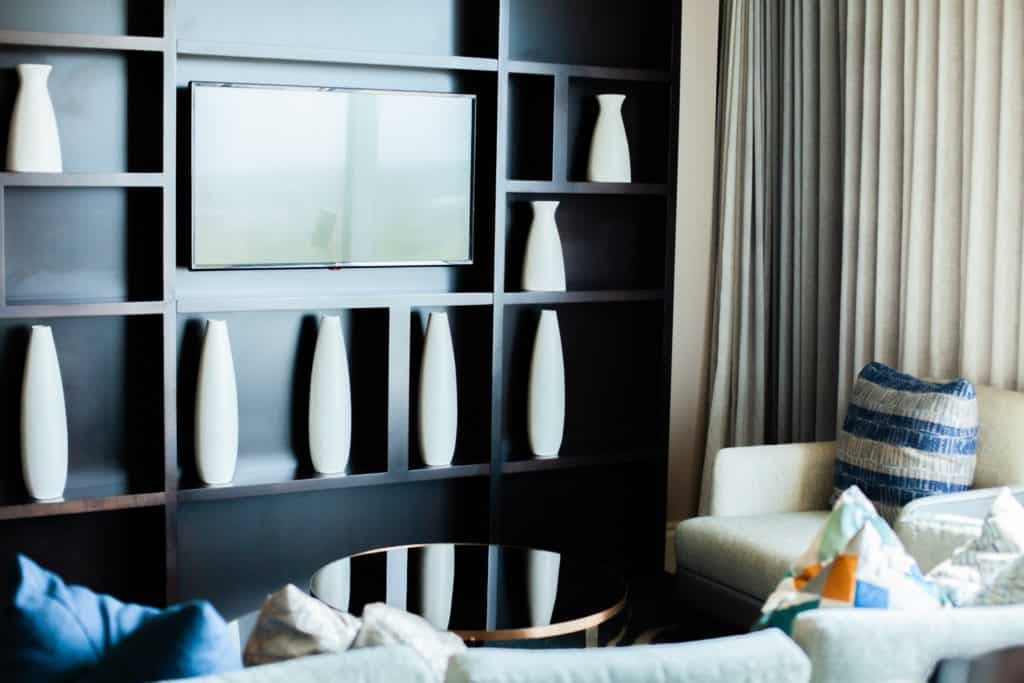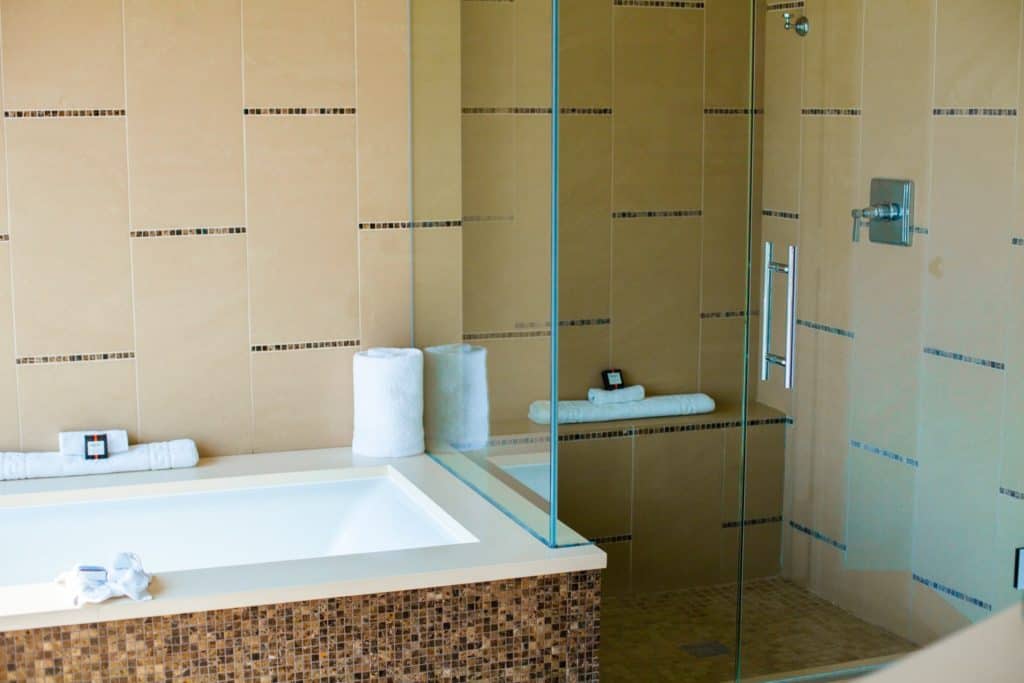 Omni Dallas Review: The Restaurants
The dining options in Dallas are another one of my favorite things! There is just so much good food! The Owner's Box is a great spot for lunch or happy hour. Plus if you want to catch a big game while staying at the Omni, you can enjoy their big screen tvs. Their Texas fries are some of the best I've ever had! That cheese that they layer on top is decadent, and then mix it in with Texas brisket, and you're golden. In fact, we went all out with the brisket which were on our avocado wedges and added onto our burger.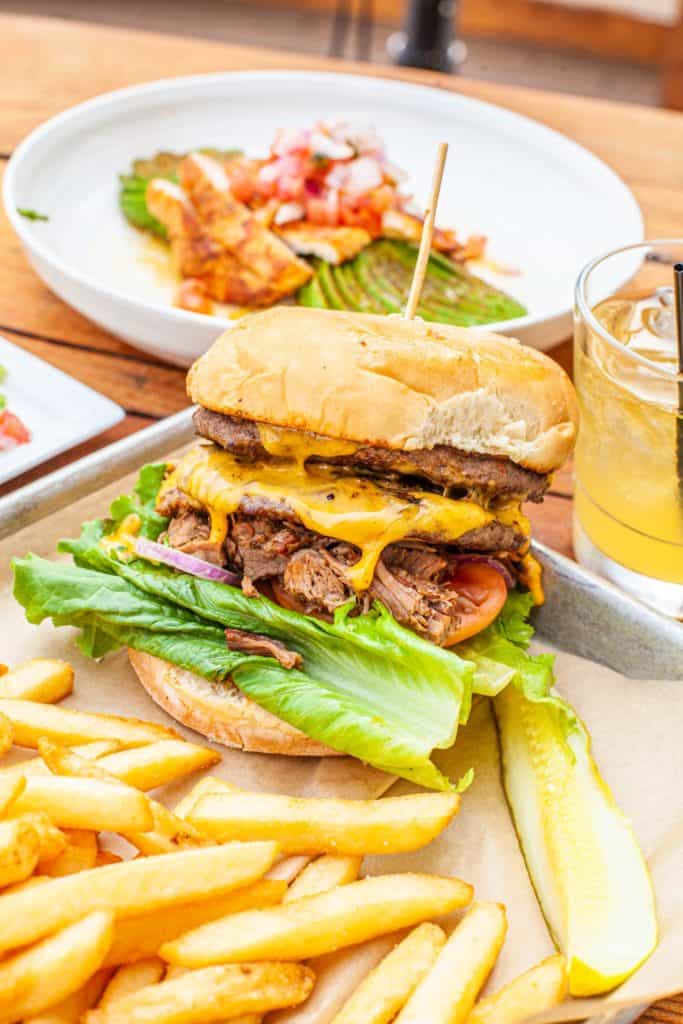 For a more romantic evening, check out Bob's Steakhouse with some of the best steaks in Dallas! As soon as you enter, the staff do such an incredible job of helping you feel welcomed and comfortable, and do so much to make your experience special. They have a sommelier on site and helped us get the perfect pairing for our meal. Their specials always have great options. If you get the chance, save room for dessert, it's worth it!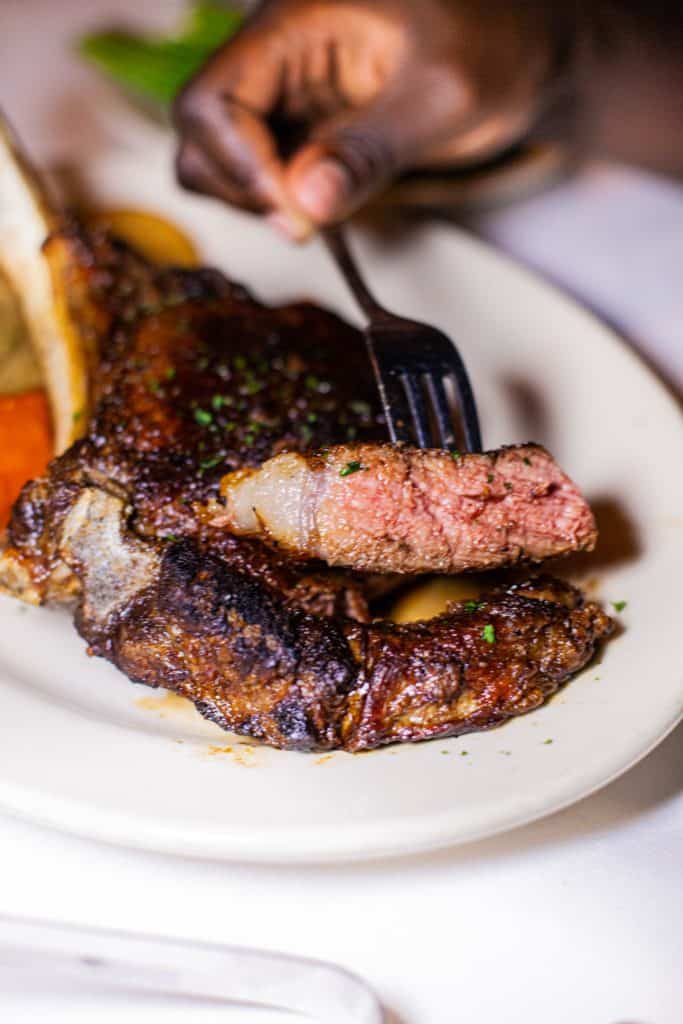 Omni Dallas Review: The Spa
The Mokara spa has always been a highlight for us, even when we went to visit in San Antonio. My husband and I were able to enjoy a romantic couples massage before taking time to enjoy a sauna!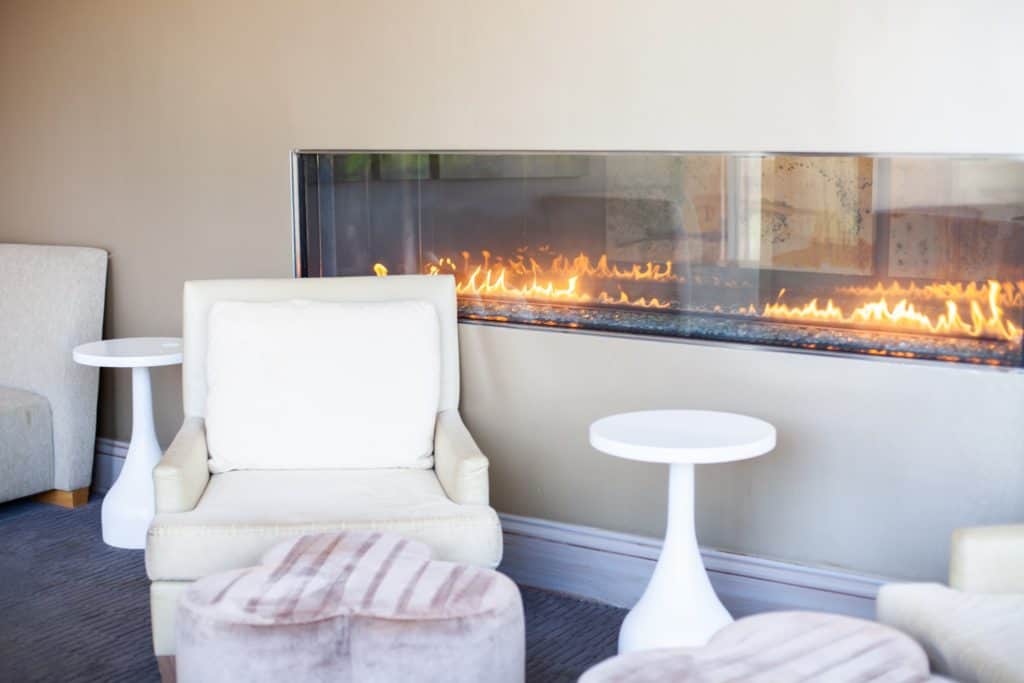 Omni Dallas Review: The Pool
No matter what time of the year, the pool at the Omni Dallas is a great option! Even in the Winter they have a heated pool, and the hot tub is nice and warm! Plus, you get those incredible views again!
Omni Dallas Review: Final Thoughts
Overall, our stay at the Omni Dallas was just as romantic as last time! Between the spa, the different restaurants, the pool, and a beautiful room, we didn't see much reason to leave during our stay. Having the hot tub and views made the Omni also one of my top destinations for Winter! If you do decide to get out and explore Dallas, check out this full list of things to do!