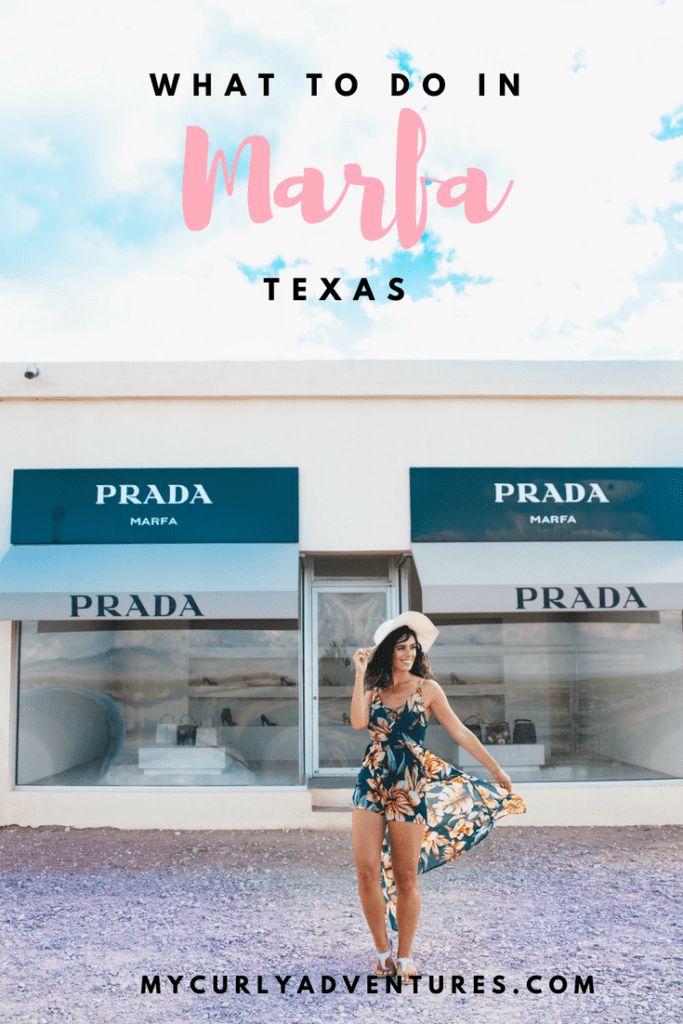 Marfa has made quite a name for itself for being such a small town. It's the perfect place to visit if you are on your way to Big Bend National Park or El Paso. If you are planning a trip to Marfa, I recommend booking your trip between Friday and Sunday because the town is practically shut down Monday- Wednesday and is slightly operational on Thursdays. While there are a lot of fun things to do in Marfa, I have to say that you do not want to skip out on its underrated sister city Alpine, about 30 minutes away!
See the Art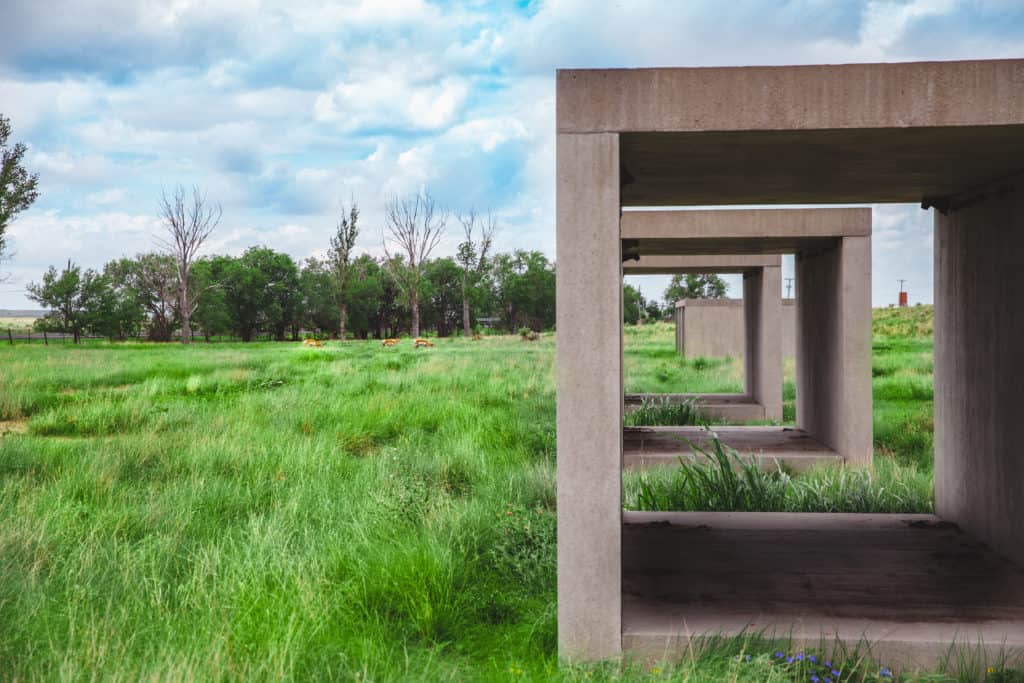 The Chinati Foundation by Judd is probably one of the most popular exhibits and features different concrete works of art that seek to combine art and the landscape! It worked pretty well for us as we had deer grazing in the back while we were there.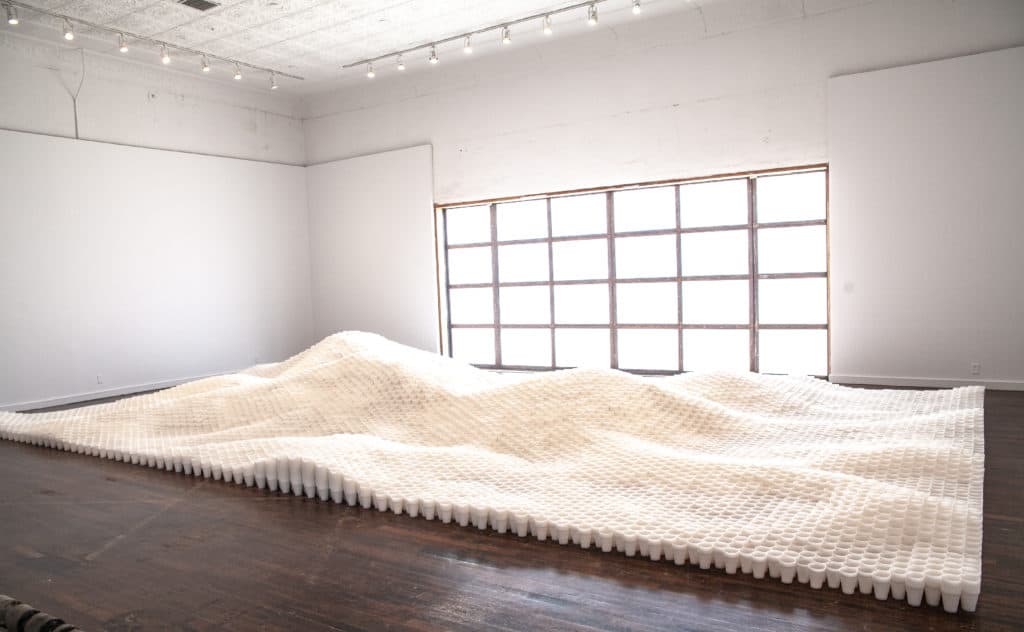 When we first walked into the Marfa Ballroom I did not know what to expect, but it was one of my favorite art exhibits! They had a few modern and interactive exhibits. After stopping by the ballroom make sure to walk down the street and visit some of the locally owned art galleries as well!
Prada Marfa is probably what has put Marfa on the map. This art installation is about 30 minutes outside of Marfa towards El Paso.

Things to Do in Marfa – Shopping
Marfa is great for all of the cute shops and unique finds. Do not leave Marfa out of your itinerary.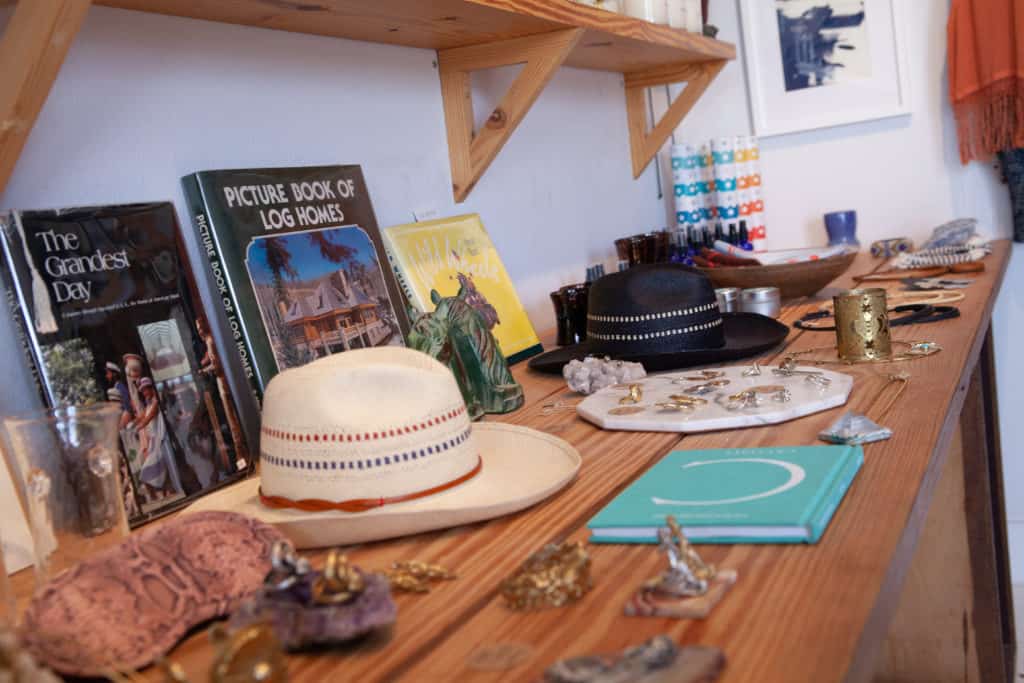 Freda is a cute desert boutique shop close to the Marfa Ballroom full of cute accessories and home goods!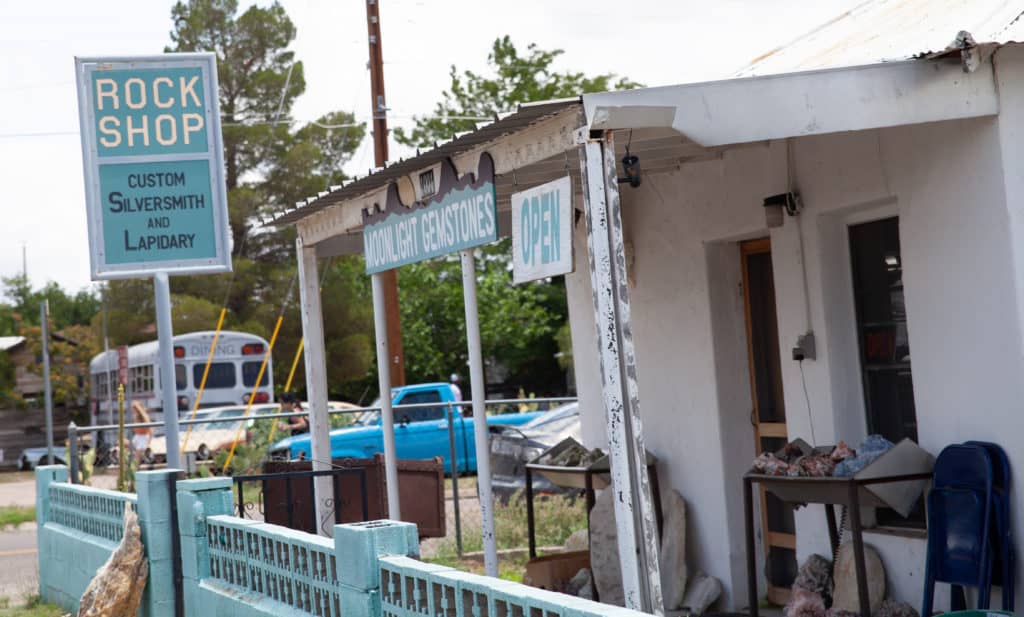 Moonlight Gemstones is unique because of it's large selection of stones and because you can custom make your own jewelry by either bringing in your own stones or using one of theirs.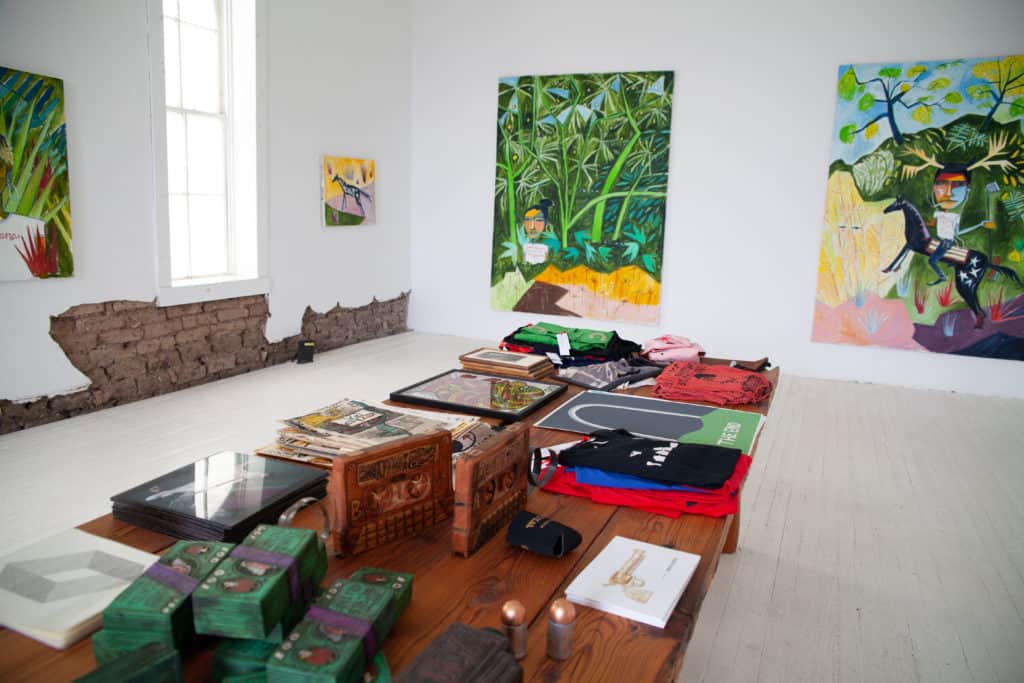 Visit the Wrong Store for some funky finds! I would say this place is part art gallery/part art shop.
Things to Do in Marfa – Where to Eat
Do Your Thing Coffee – Head to this cute coffee shop for some fun lattes including a mole and horchata latte.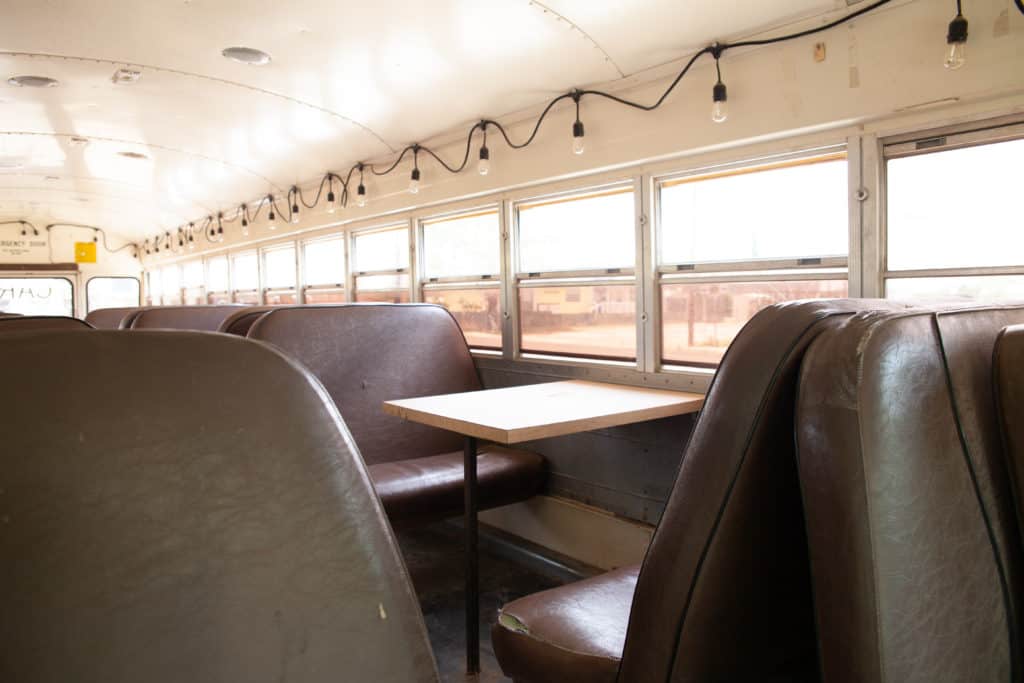 Eat Mediterranean food in a bus at Food Shark.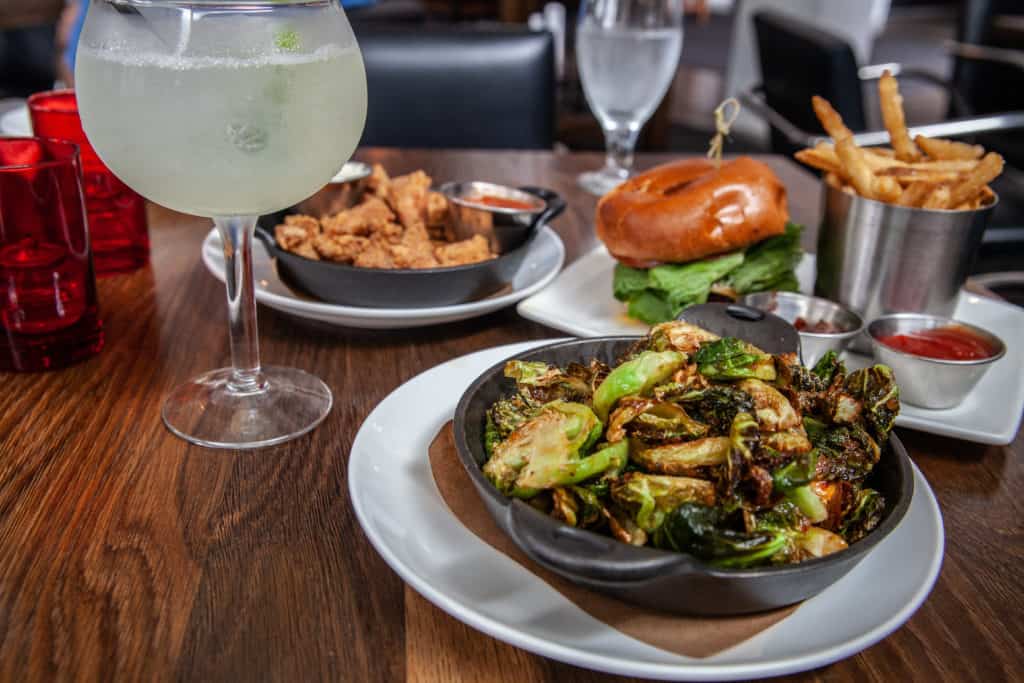 Enjoy happy hour at Bar Saint George. I've been trying to get Chief to eat brussel sprouts for years and we was over here licking the bowl!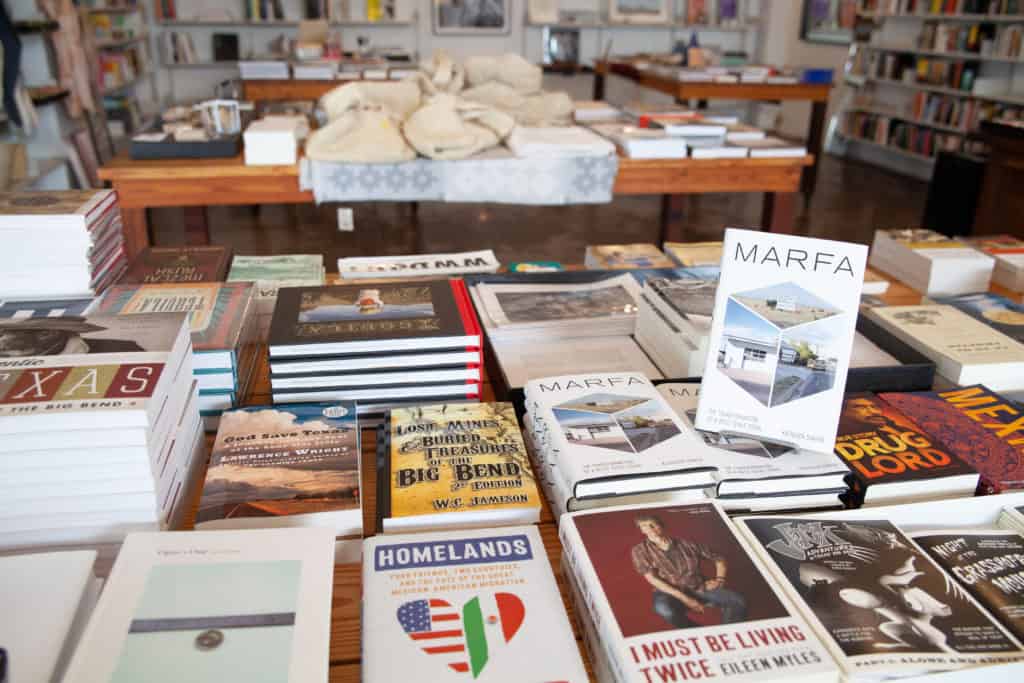 After you finish eating take a stop in their bookshop for some good reads.
Other Things to Note in Marfa
Marfa Lights– Marfa is known for some strange orbs that appear in the sky from time to time. If you are willing to wait, it is a unique thing to possibly catch. If you don't see them at least you have a beautiful view of the night sky.
McDonald Observatory- Want an even more stunning view of the night's sky? McDonald Observatory has daytime tours as well as night watch parties for an incredible view of the stars.