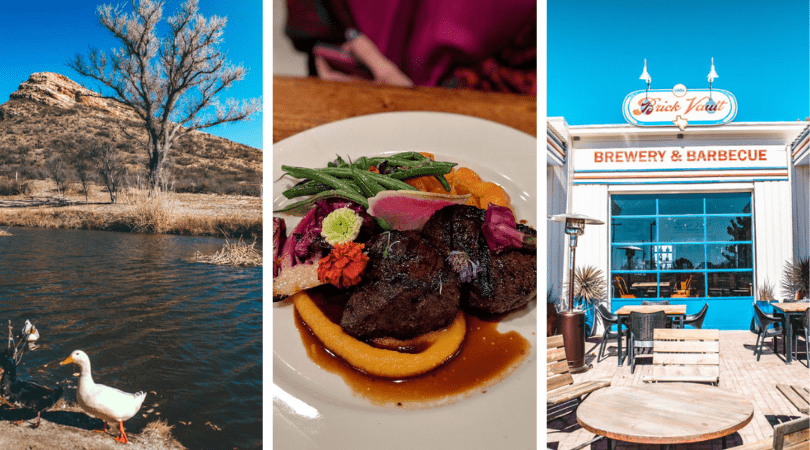 If you are heading to Big Bend National Park, it's likely that you will be driving through Marathon, Texas. This small town is a destination of itself with an art scene, beautiful and funky places to stay, and a community feel. If you are looking for somewhere to stay near Big Bend or want to extend your stay in West Texas, Marathon is a beautiful city to do so! Below are some of my favorite things to do in Marathon, Texas!
Day 1 in Marathon, Texas
Since Marathon is a bit of a drive from most places, you will likely arrive in the afternoon or evening. Once you arrive, check into the Gage Hotel, a luxurious historic hotel that draws its inspiration from American Indians, Cowboys, Mexicans, and the Spanish.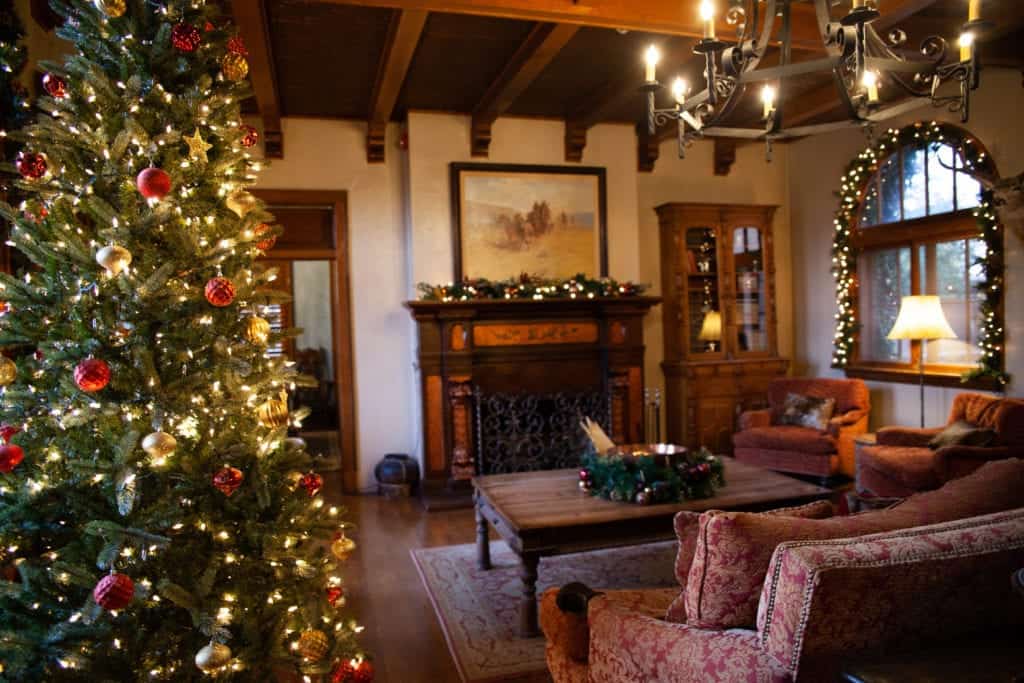 There's nothing like checking into the Gage after a long ride, starting the fire, and relaxing on a luxurious bed to recuperate some energy! For some extra relaxation, book a massage or treatment. Before your appointment you can rest in the Eucalyptus steam room!
If you are there on a Saturday, make sure to catch live music at the hotel. My husband and I joined a fun evening of country and the memorable song "One Night Taco Stand," by Josh Grider.
For one of the most beautiful and delicious dinners, make a reservation at the 12 Gage Restaurant. We enjoyed the mouth watering 44 Farms Ribeye with black bean puree, grilled nopalitos, spring onion, and salsa. Don't get me started on the South Texas antelope. This gorgeous dish was covered in flowers, but the taste was incredible.
The Gage's menu changes regularly so every time you go back you can have a different experience.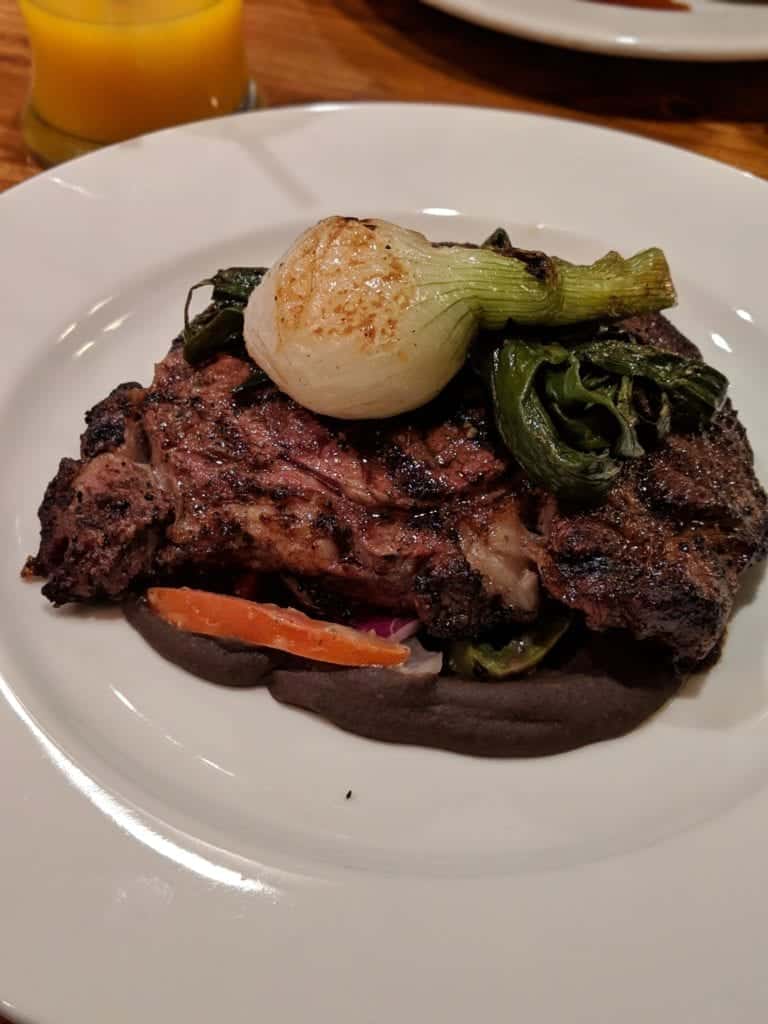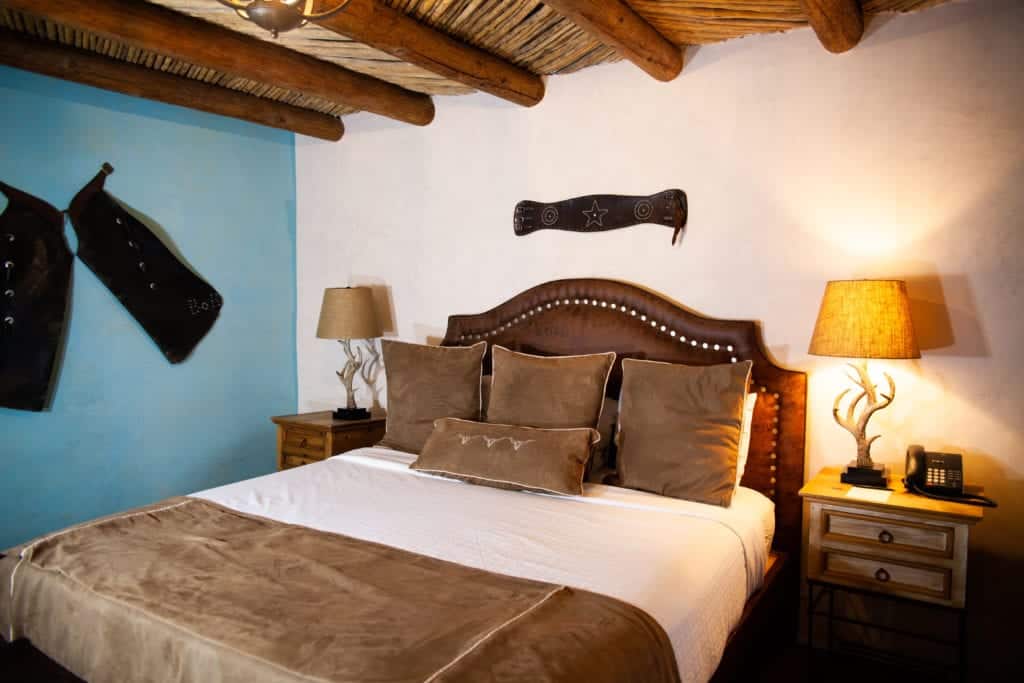 Day 2 in Marathon, Texas
Wake up and grab some coffee and a green chili chorizo skillet to fuel up for the day right next door at V6 Coffee Bar. Spend some time walking around the gift shop right next door. I loved seeing all of the Texas and Spanish themed items as well as the Big Bend artwork.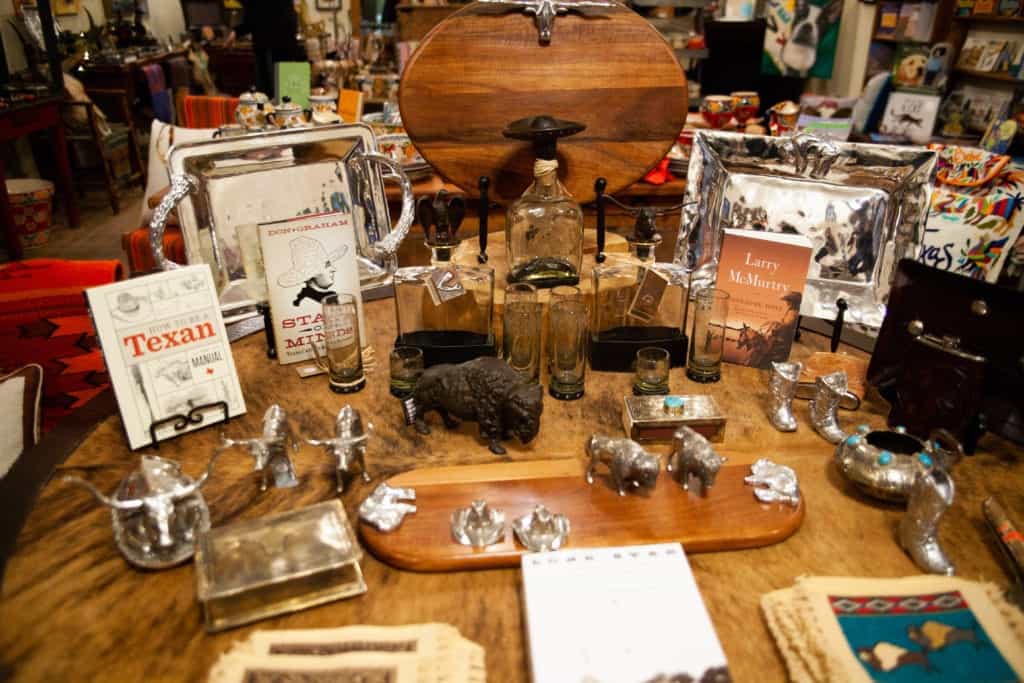 Afterwards you can walk right over to the Klepper Gallery by Dan Kepper who is famous for his moon mosaic.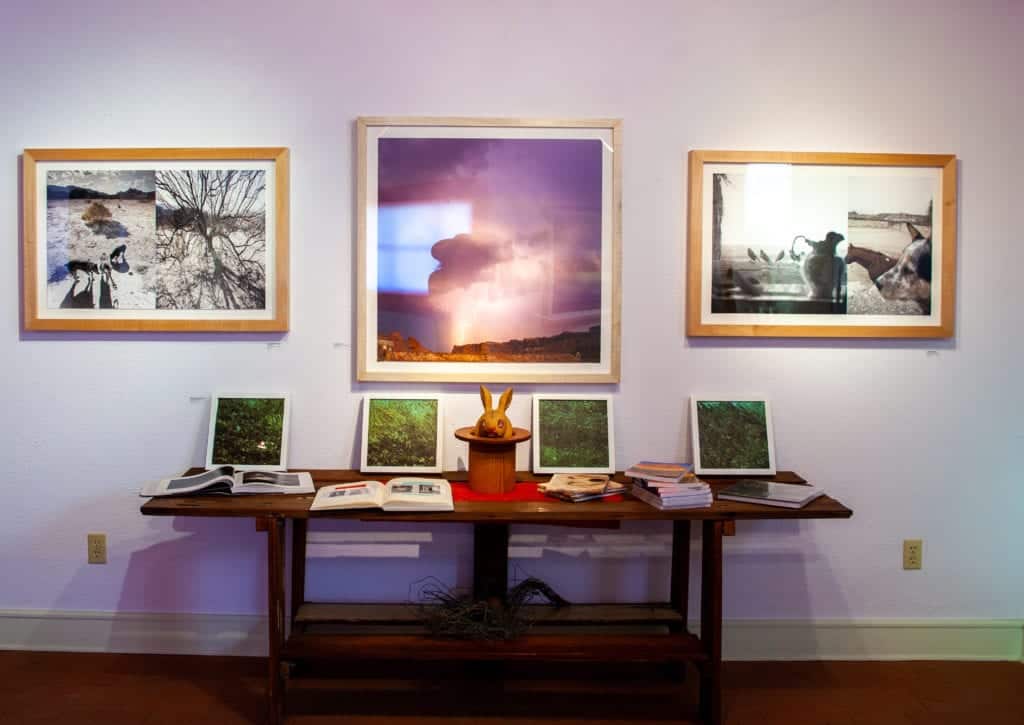 I loved walking through the gallery and seeing the landscape photos he captured as well as photos of birds in flight behind colorful backdrops. While there I got to learn about the photography process of some of his photos including the ones of the birds where he followed scientists studying birds. He would put a fabric backdrop behind them and then once the scientists completed their job, Dan would capture the moment he released them for a beautiful and unique image.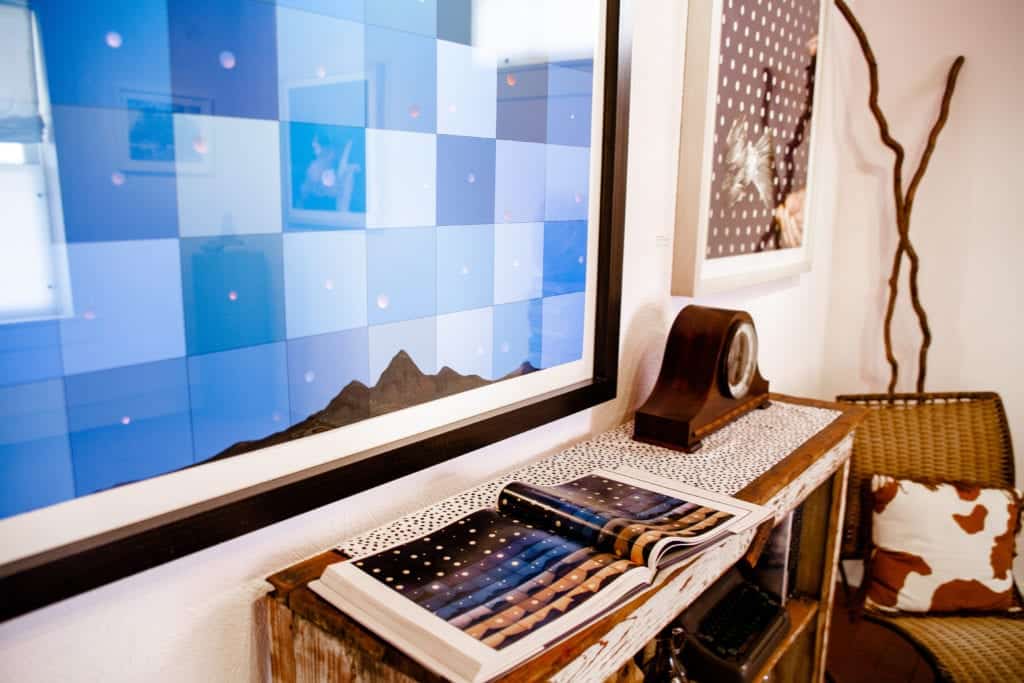 After indulging in fine art you can head over to the Gage Gardens, 27 acres of beautiful gardens including ponds, vineyards, fountains, roses, fruit orchards, putting green, and exercise stations for a leisurely stroll. You could spend all morning walking through the gardens and resting!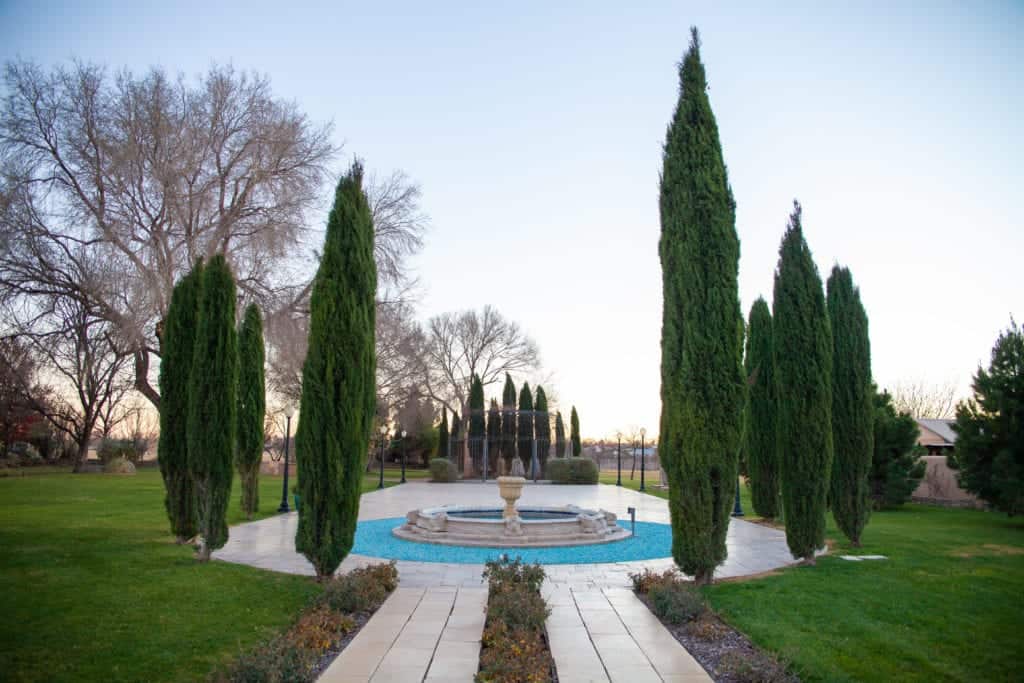 If you have a little extra time in Marathon TX, head to Post Park, also known as Fort Pena Colorado, an oasis in the desert, to watch the water and feed the ducks.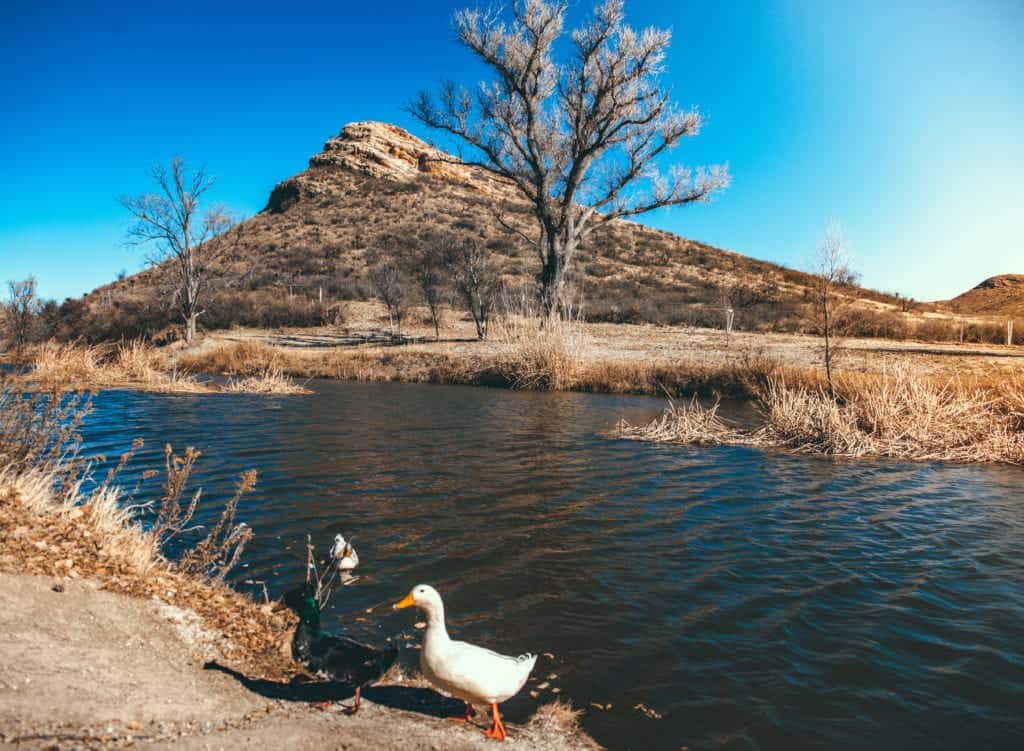 Lunchtime
For lunch head over to Brick Vault Brewery & Barbecue for all your BBQ cravings! We made sure to grab some brisket, cabrito (goat), chili mac n cheese, and some Mexican street corn! Yum!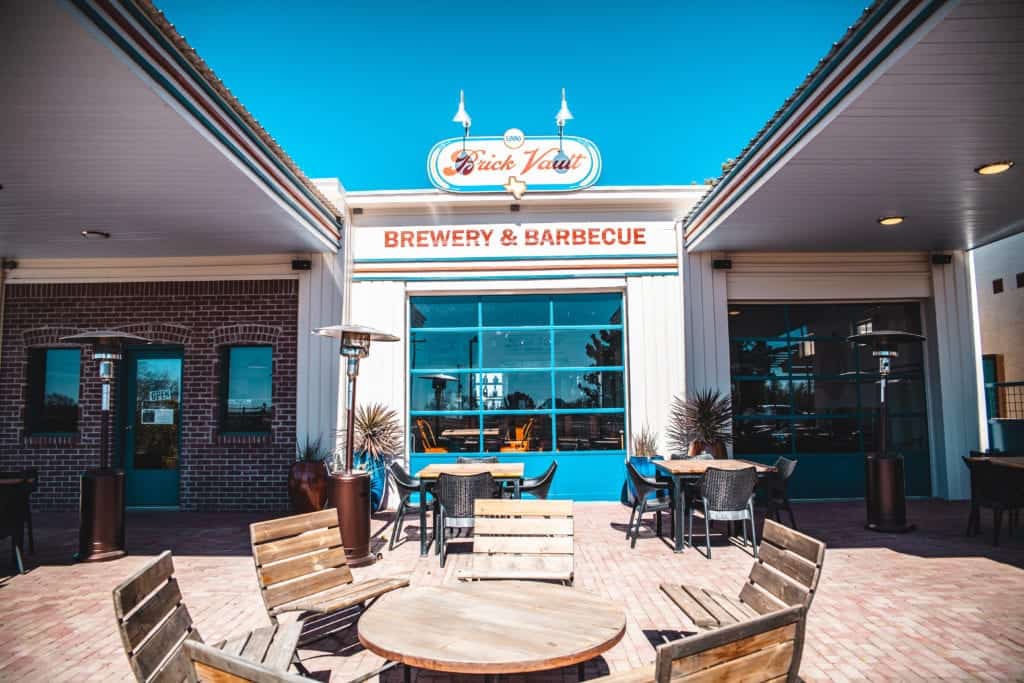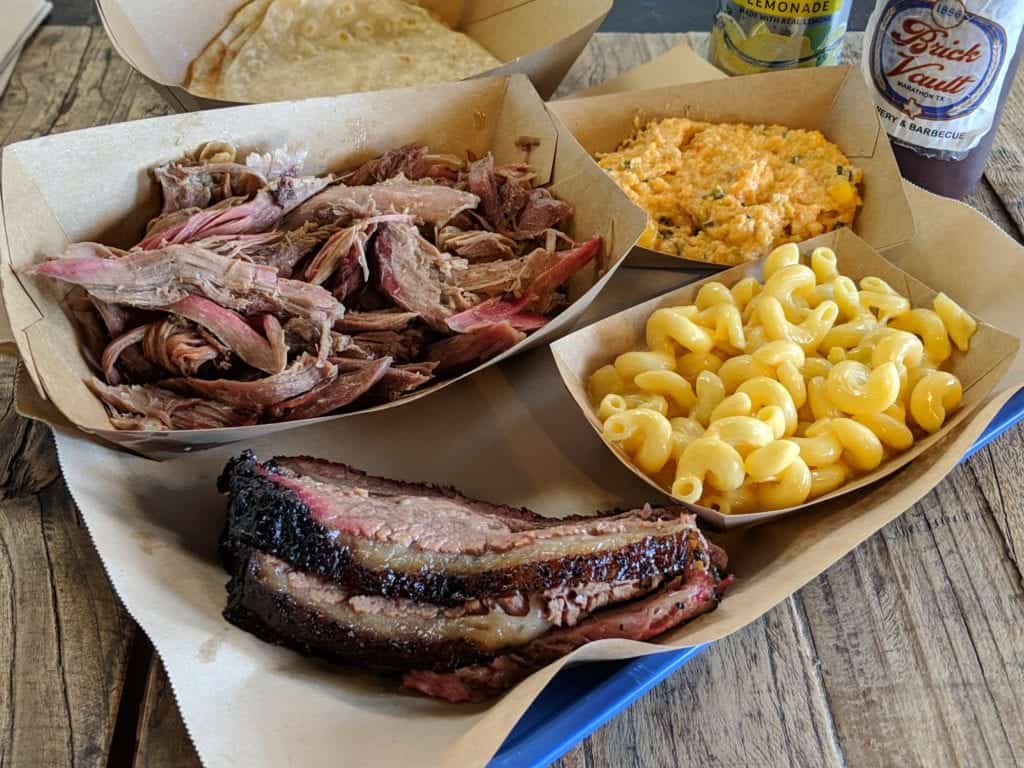 After lunch pack up your bags and head to one of the funkiest hotels in Texas: Eve's Garden Bed and Breakfast. Eve's is a B&B handmade out of papercrete! It's a colorful palace in the Big Bend area that is truly incredible and unique.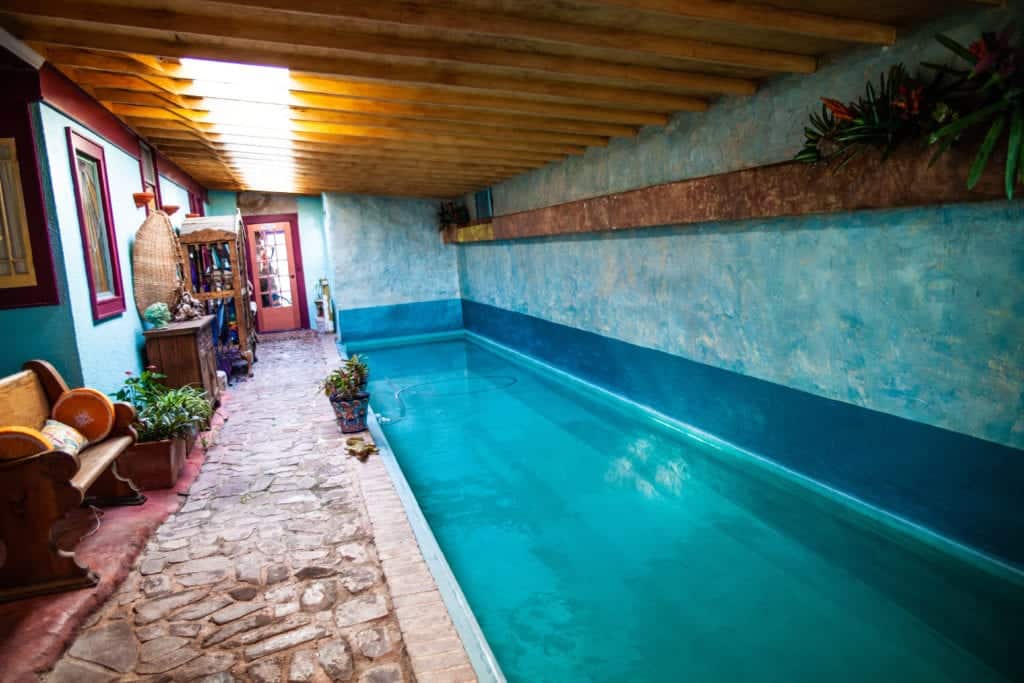 Grab a complimentary beer on tap, sit out by the koi pond and enjoy the greenhouse-like beauty or take a dip in the pool. You can read more about my experience at Eve's Garden here!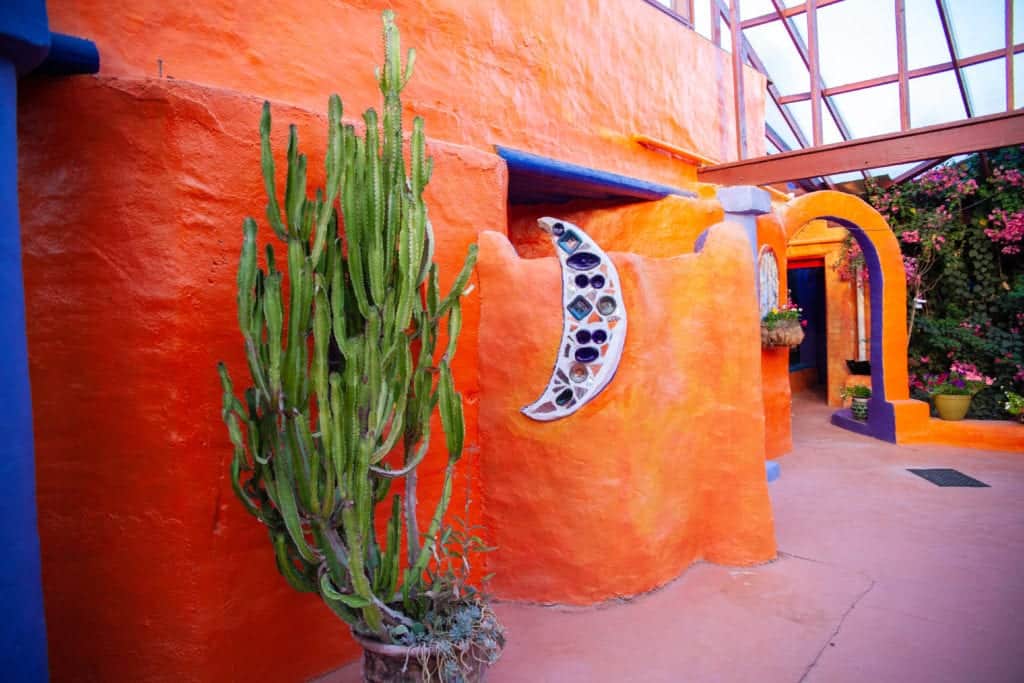 Once you're well checked in, head out to the downtown square to take part in live music and fun. For a small town, they have many regular events going on which you can find here. We attended during the weekend of Fiesta Noche De Buena where all the shops hand out drinks, open up their shops to sell goodies, and offer holiday caroling on a hayride!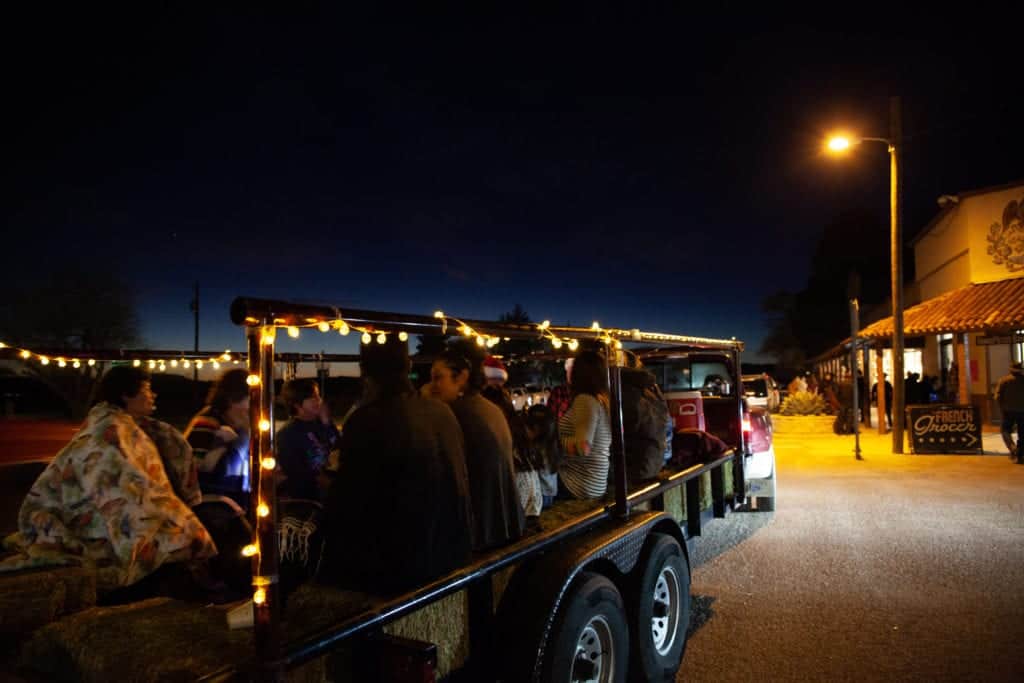 The next morning, wake up to a homemade breakfast and get ready to head out for an adventure in Big Bend National Park!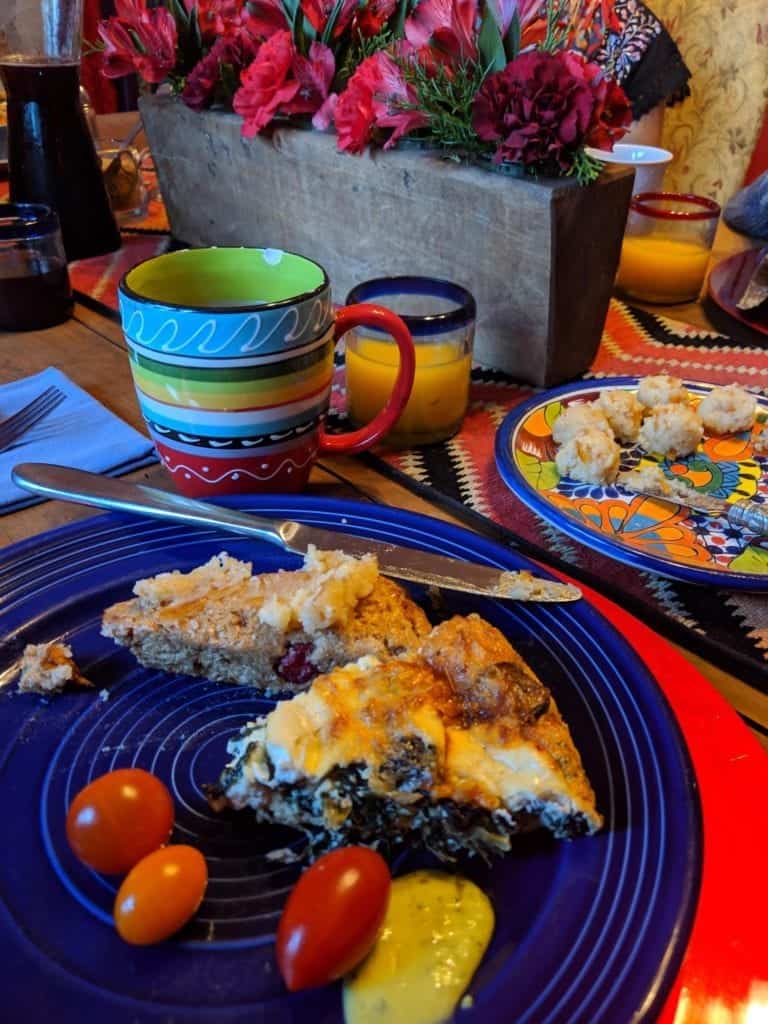 Things to Do in Marathon, Texas: Final Thoughts
What I love about Marathon TX is the slow life, art, and beauty almost in the middle of nowhere. It's the perfect amount of relaxation before embarking on an adventure in Big Bend National Park. Plus, there is nowhere else quite like Marathon TX that holds onto the historic Western vibe while also housing a palace of paper you can live in! While both hotels are beautiful, I recommend having time to spend at both the Gage and Eve's Garden, whether it's planning two separate trips or splitting up your trip between the two.