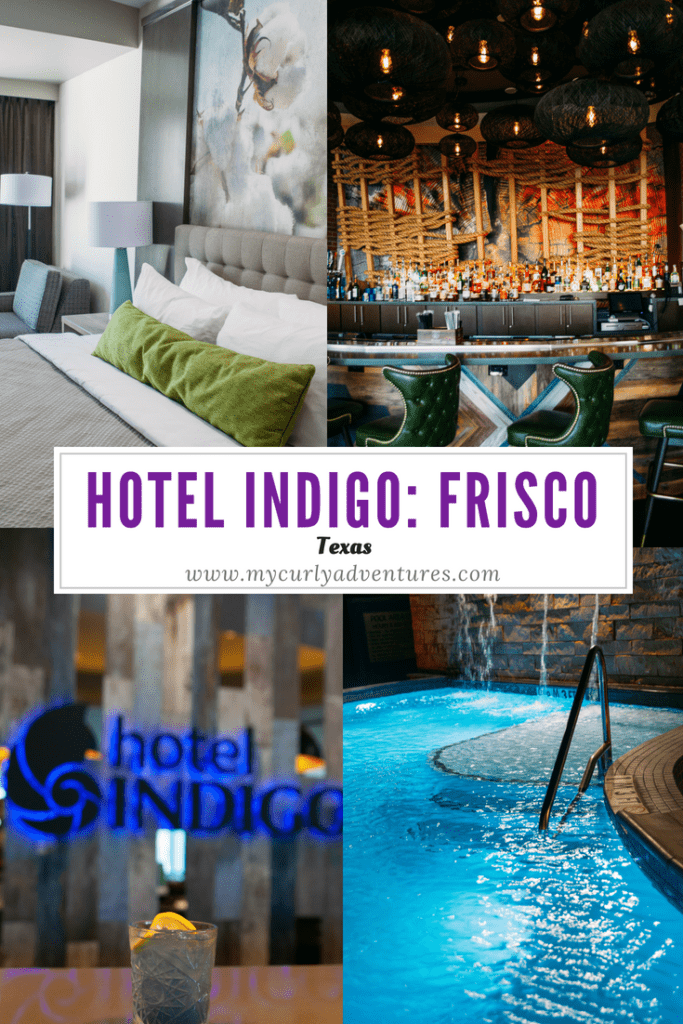 On a recent trip to Frisco TX where we enjoyed a sports and gaming getaway, my husband and I stayed at Hotel Indigo Frisco. Having stayed at several Hotel Indigo Hotel's I always love how this boutique hotel captures whichever city it builds a hotel in. Every Hotel Indigo is unique and so while you can expect the same quality (beautiful artwork, colorful rooms, amazing pools, etc.), the hotel itself changes every time. Read below for my Hotel Indigo Frisco review and experience. If you are looking for some serious hotel savings head here to learn about my new favorite travel website.
Hotel Indigo Frisco Review: Checking in
I was immediately impressed by the decor in the lobby. The bar is in the lobby which makes it an instant social spot and where we spent time unwinding after a busy day. My favorite part was the gold leaf walls and the small railroad details (a nod to the railroad district and history of Frisco). The lobby was modern, trendy, and looks like a place that I would want to hang out a normal day rather than a boring and stuffy lobby.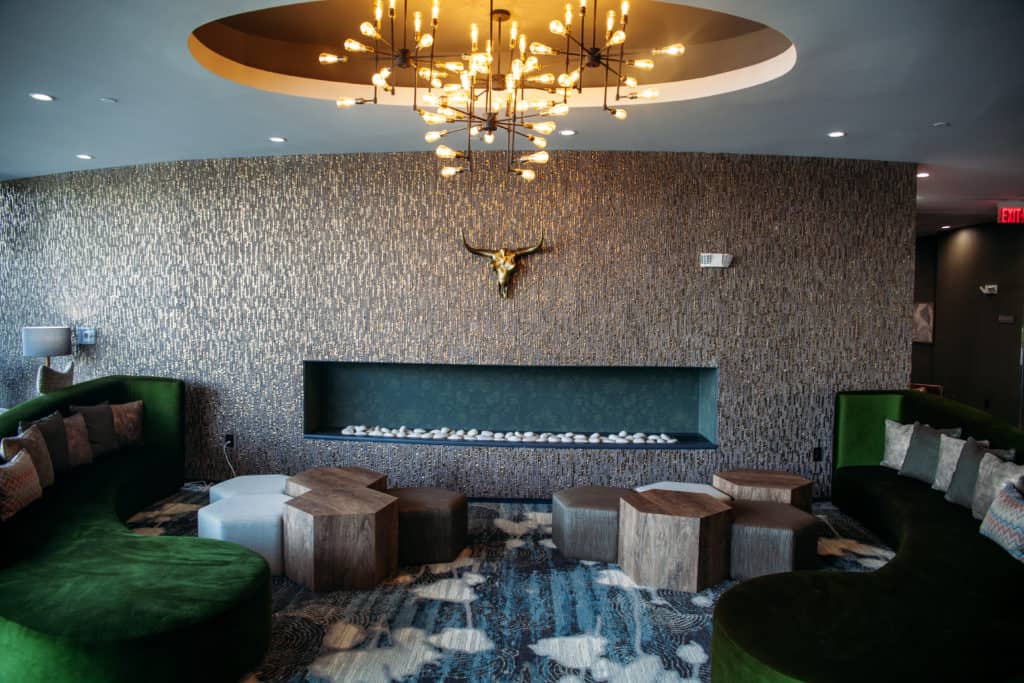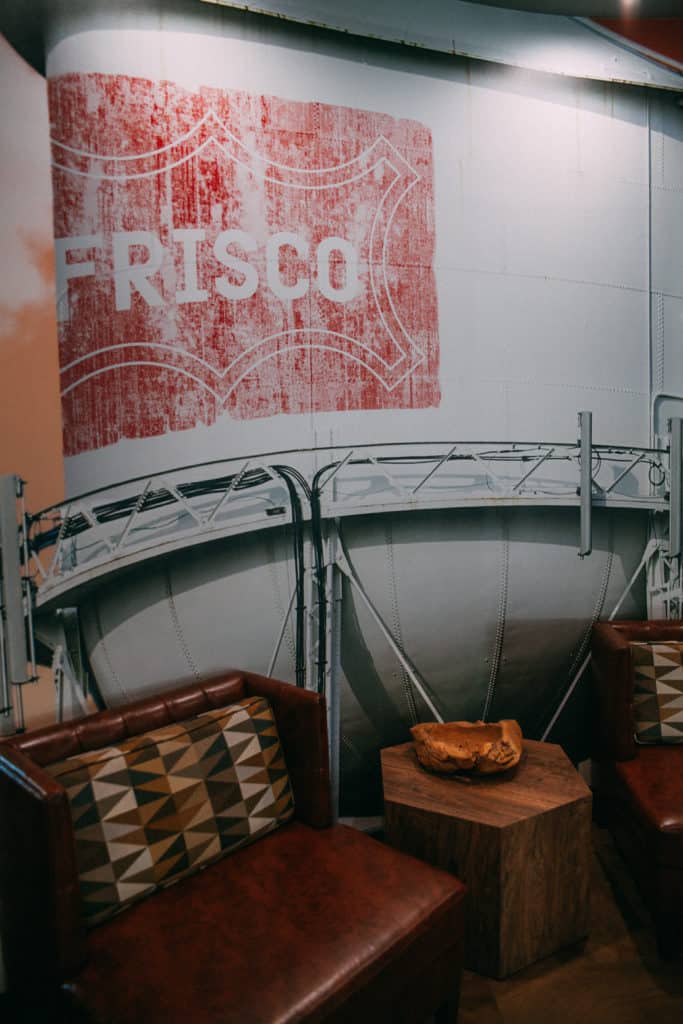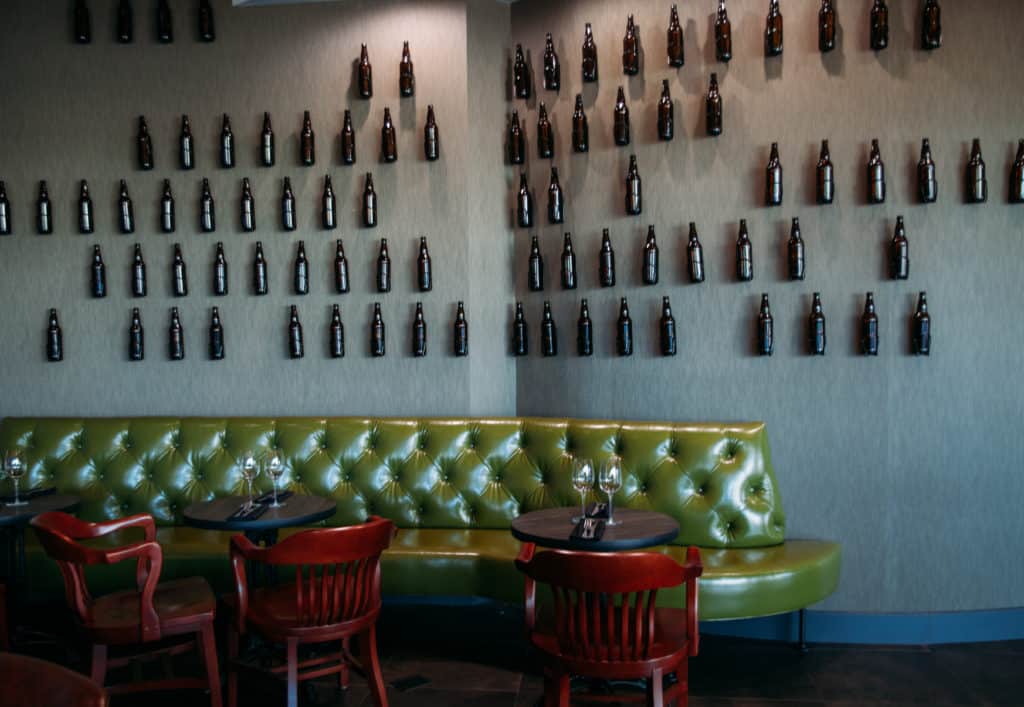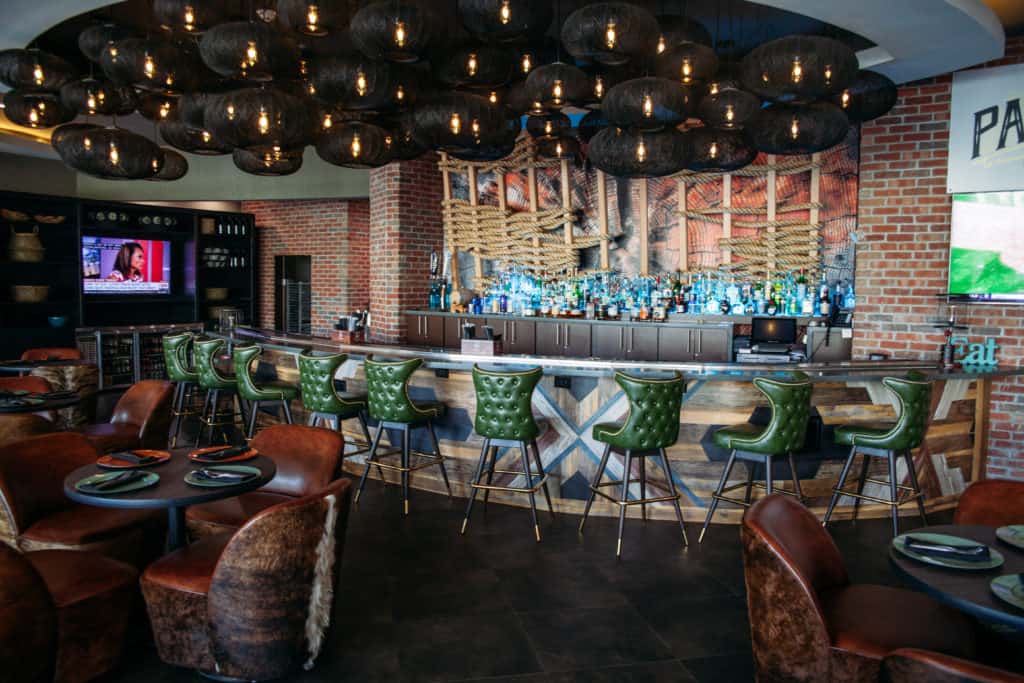 Right past the lobby is the pool which we enjoyed relaxing and having breakfast in the morning. The unique design of the infinity style pool makes it an oasis of it's own and what's even more impressive is how it looks at night with all of the colors!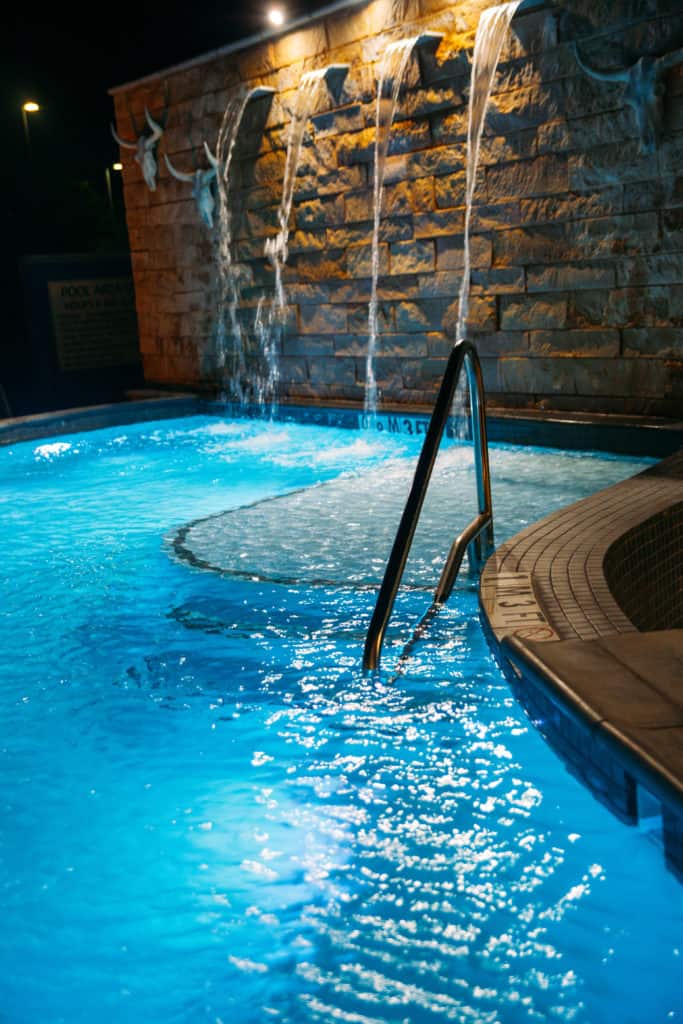 Hotel Indigo Frisco Review: The Room
One detail that I thought was really cute was that we had a railroad track as part of a decoration placed right next to the TV. The room was spacious enough with unique art and pops of color.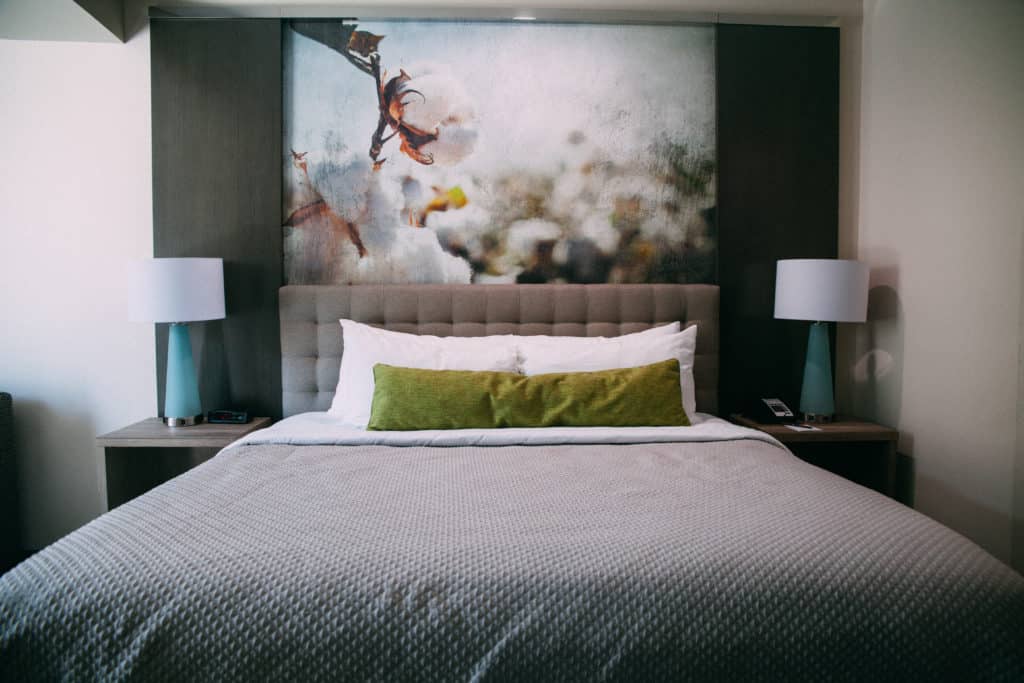 Hotel Indigo Frisco Review: Dining
Like I said, the hotel bar and restaurant is gorgeous. But the food is amazing as well! After a long evening, it was nice to go back to Hotel Indigo and relax at the bar. The Parlour is perfect catching a drink such as the colorful Indigo Eddy, but don't forget food. The food is fresh made. I loved the corn fritters and the fried green tomato burger for a perfect evening meal.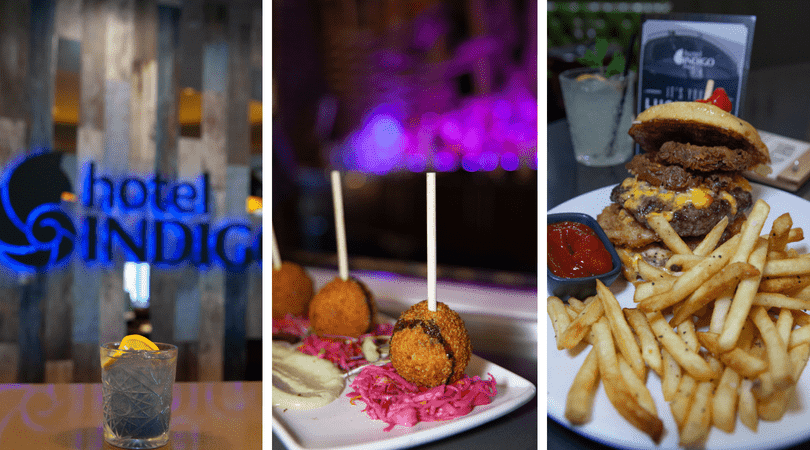 For something truly unique wake up in time for breakfast. I'm all about fun foods and the bananas foster waffles and strawberry pistachio pancakes hit just the spot!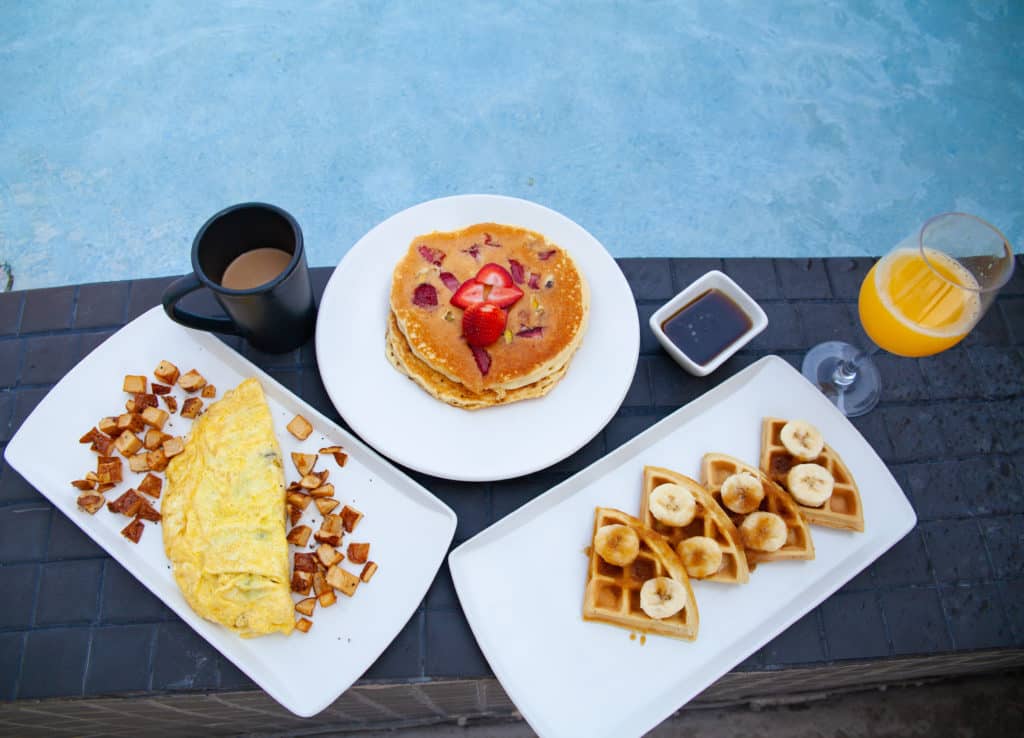 Hotel Indigo Frisco Review: Final Thoughts
Overall, I really enjoyed Hotel Indigo Frisco. The lobby, pool, and breakfast were the highlights to me. Even if I wasn't staying here, I would return for a trip to the bar and restaurant for a laid-back experience with delicious food! Looking for the best prices? Consider heading here to learn about the best travel websites.